Here we list the best cartridges for California for 2019. Specifically, THC oil vape cartridges that are prefilled. This list is compiled based on our reviewers who actually used the products. This list will be continuously updated throughout the year as we discover new cartridges and existing companies make better (or worse) products.
If you are looking for specifically live resin, check out our best live resin cartridge list that includes carts from California.
The best cartridges in California list
On this best cartridge list we are not declaring one single winner since there are so many good carts and so many out there. These carts we list are ones that shined above the rest. Additionally, since California is a big state, this list is based on reviews from our reviewers across the state.
Before we did our list we took a look at a few others on the internet. We found that some were done by people that never even tried the cartridges. Pay for play on weed sites is common. Then there's the issues with WeedMaps reviews. That's why we made DabConnection: to bring you unbiased info and honest opinions from experienced reviewers. We don't charge for reviews nor do we allow anyone to pay for a favorable reviews or placement on a list such as this anywhere on our site.
Directory:
Some of the other carts from Cali we reviewed:
Below we will go through each brand that earned a spot on this list.
Aces Extracts: Might be the strongest overall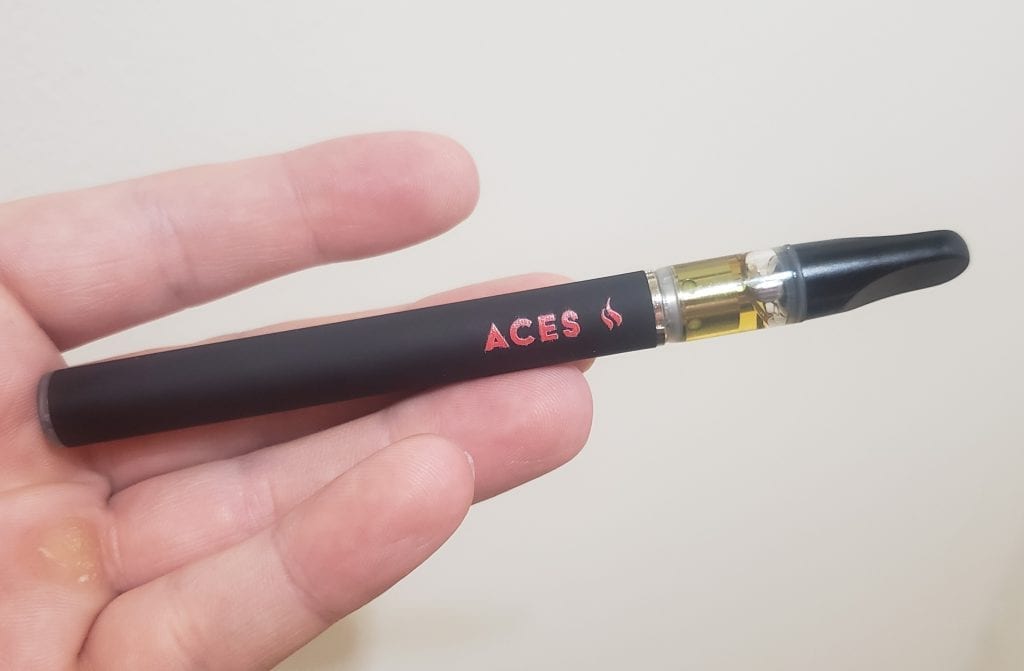 We recently tried Aces Extracts and even though our review is not up yet, they deserve a spot on this list. Although Aces vape pens might not be heavily advertised, they are heavy on strength. Their Energize vape really does energize you and the flavor is very similar to Kabunky, one of our favorite Nevada brands. The Aces vape we tried was about 80% THC, but effects were stronger than other carts that we tried that tested over 90% THC.
They won some awards from High Times as well, one of them being People's Choice award in 2018. That's probably the most important award from High Times, and the only one we care about, since the rest of the first place spots seem to only go to people that spend a lot on advertising with them.
You can learn more about Aces Extracts here.
AiroPro: Unique hardware and awesome taste
AiroPro is also available Colorado, Washington, Oregon, Nevada, Arizona and Maryland. They are made by Airo Vapor. So keep that AiroPro battery with you when you travel. It made second place on our Nevada best cartridges list only because it was edged out by Roots cartridges, which are not available in California.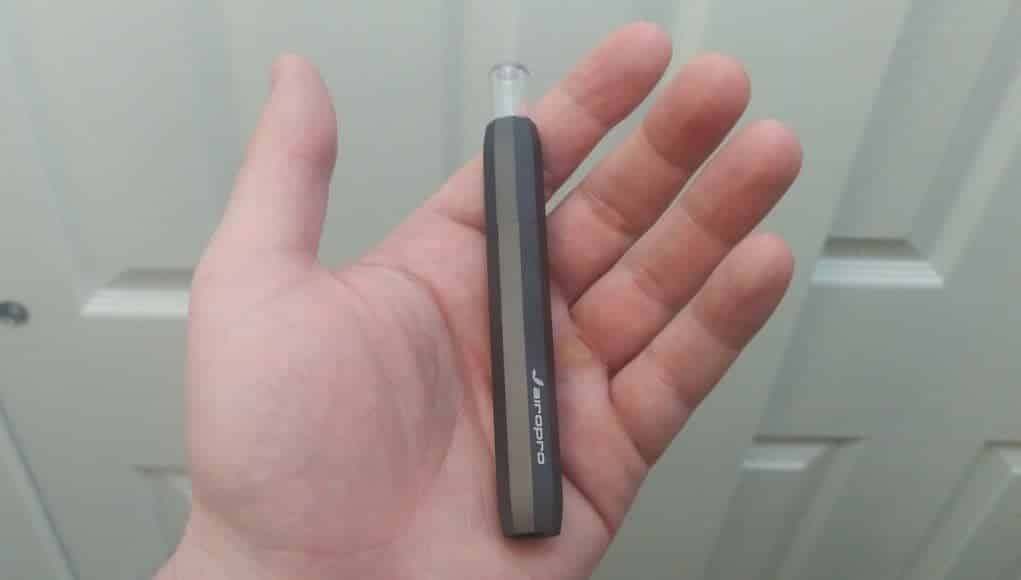 They use proprietary hardware and a vibrating battery that produce great results. The hardware, although not denoted, is made by CCELL so quality hardware is ensured. AiroPro makes strong oil that has some of the best flavors. Some have complained that the AiroPro battery is $35. Check at the dispensary or store you are at, if they have the battery without the case, then it's just $15. Considering how good these hit, it's worth getting the new battery. See our AiroPro review for an in depth look at this vape setup.
Alpine Live Resin Cartridge – Great Quality, Taste, and Effects
Alpine Live Resin was a pleasant surprise, given that our previous review of Alpine Vapor products found us wanting. These limited edition Live Resin cartridges lived up to our every expectation in quality, taste, and effects.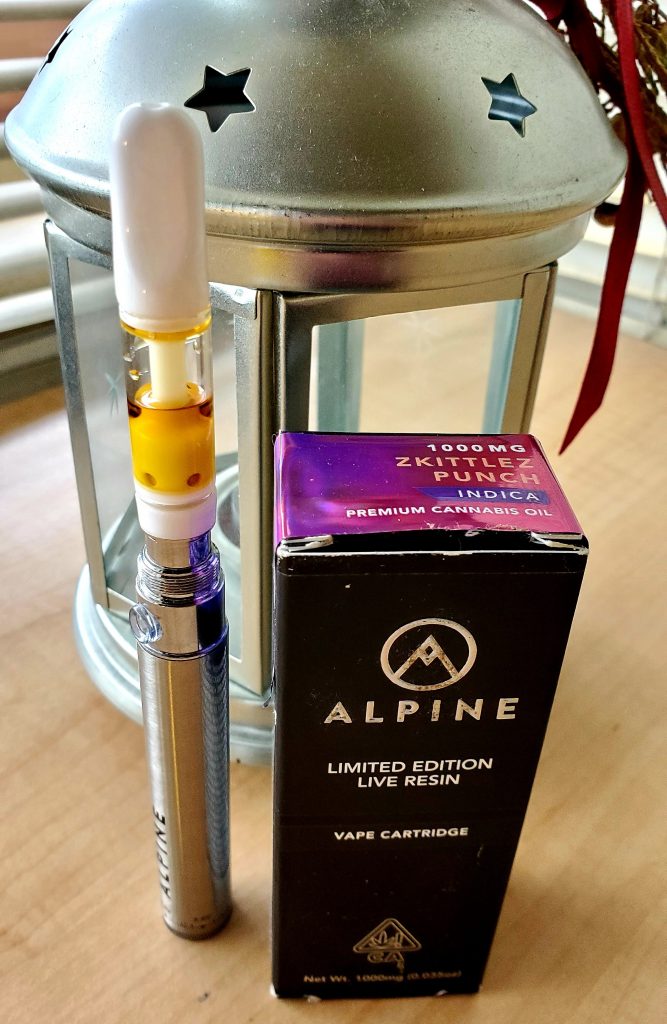 We tried three varieties of their Live Resin cartridges: the Zkittlez Punch, the Golden Strawberry Lemonade, and the GMO x BP9. All three maintained exceptional quality across the spectrum, with the Zkittlez being our favorite. Alpine also uses ceramic cartridges, which hit great. We'll consider these among some of the best live resin carts going, which is not a consideration we meet out easily around here! View our full Alpine Vapor Live Resin review for the breakdown.
Buddies Brand Live Resin Cartridge Review – Excellent Quality, Potency, and Taste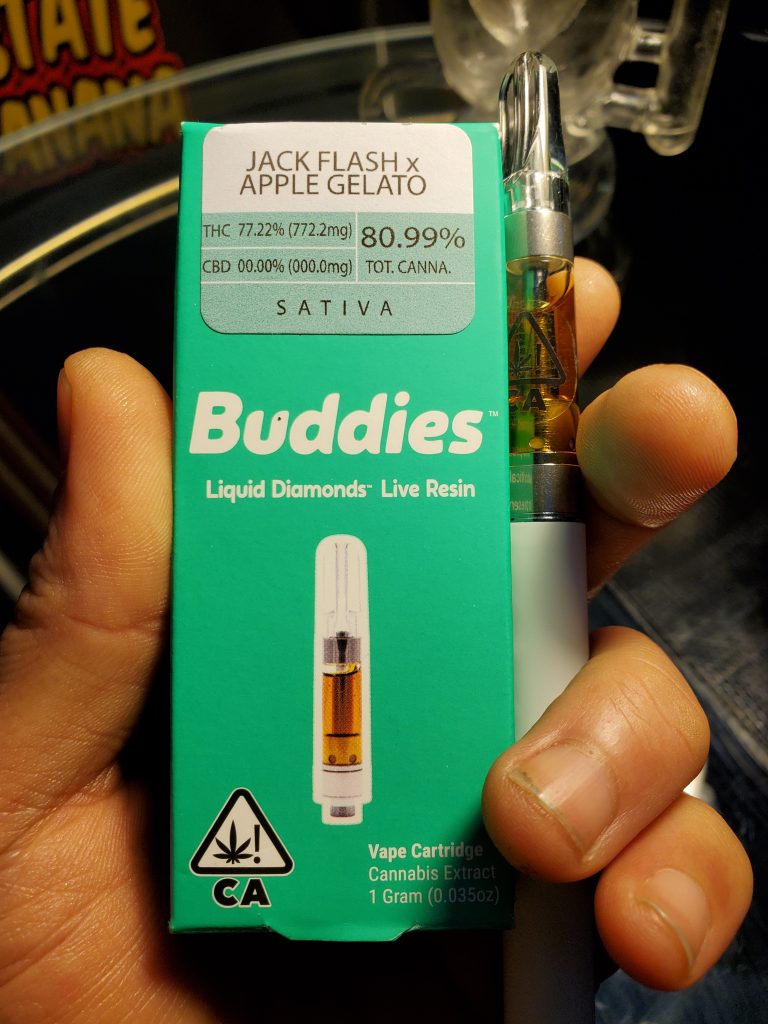 Buddies Brand has a reputation for quality products in the vape puffing community. We gave them a try, and discovered that they do indeed live up to this reputation. While this "Liquid Diamonds" Live Resin did seem to burn a tad fast for our speed, we did enjoy it while it lasted. The cartridge could also be improved by going to glass instead of plastic. But besides those points, the oil is potent and tasty and we can't argue with the reasonable price either. View our full Buddies Liquid Diamonds review here.
Chemistry: Strong and flavorful full spectrum oil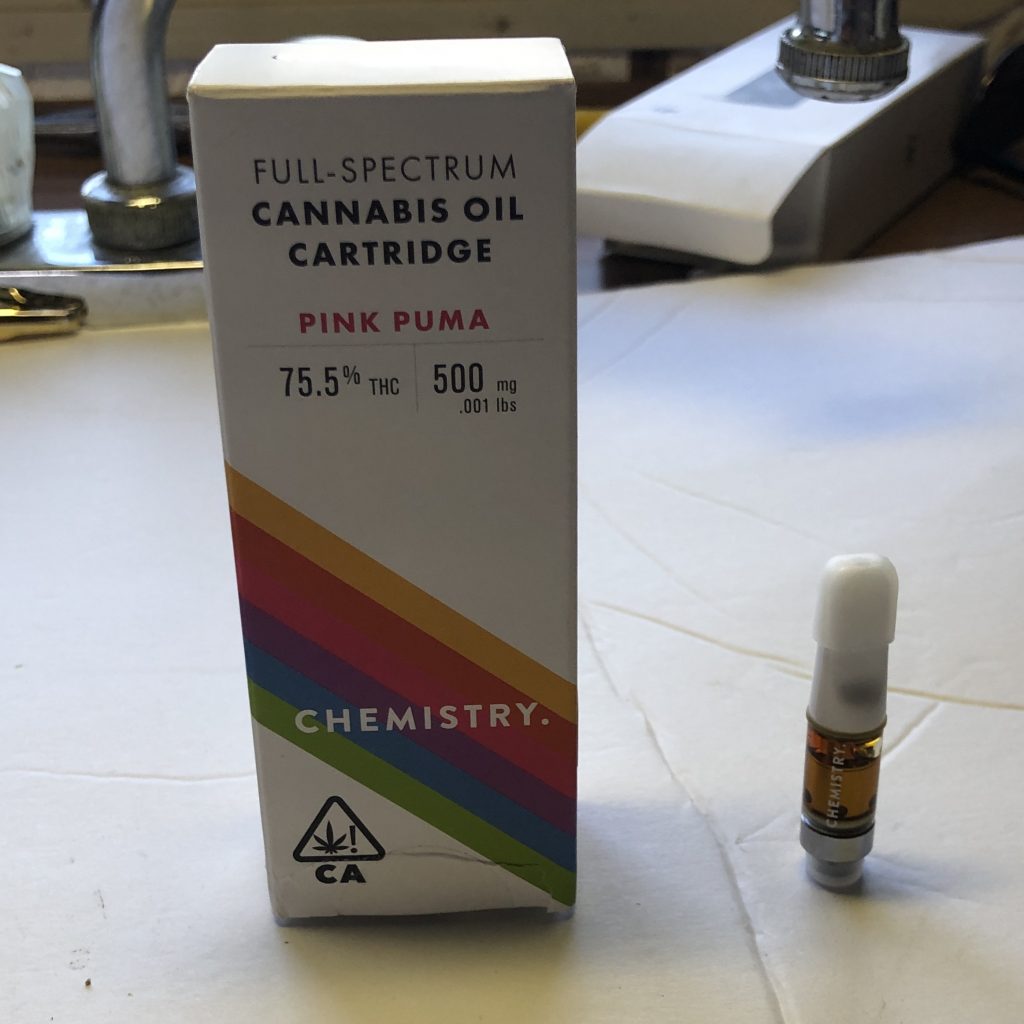 These things are simply strong. Chemistry cartridges may have lower looking THC percentages sometimes, but the strength is there. We put these ahead of most carts in the 80s and 90s and for those looking for the most calming effect, this may be your best choice.
From flavor to strength, the Chemistry cart is an awesome choice. It may not have cool advertising, but we'll take good oil over that any day. See our Chemistry cart review for more info.
Dime cartridges: Hard hitting, tastes great
With an excellent overall quality, the Dime cartridge is a patented zero-waste atomizer. The distillate is one of the smoothest vapes you've had that doesn't hit hot. The cartridge is an efficient design that doesn't waste a drop.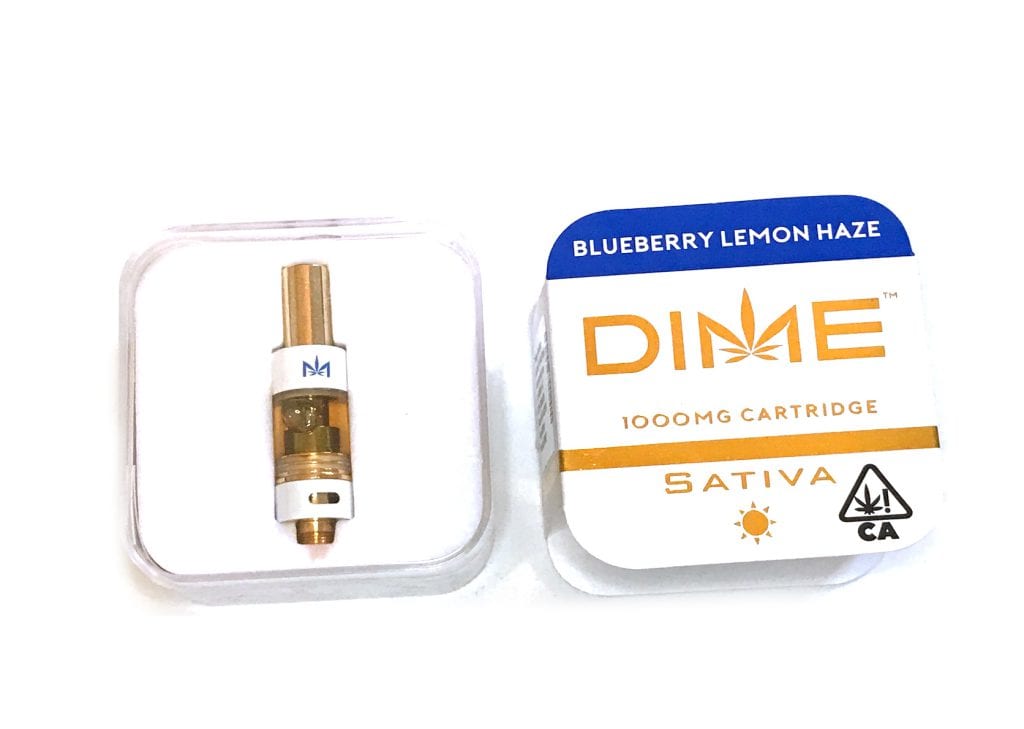 The Dime Industries cartridge is tasty, smooth hitting, and has a quality buzz that makes the cartridge last for weeks. They hit well without being harsh, and is priced reasonably. The oil is almost indistinguishable from super-clean e-juice.
Read the rest of our Dime Industries cart review here.
Eden Extracts: Pricey, but worth it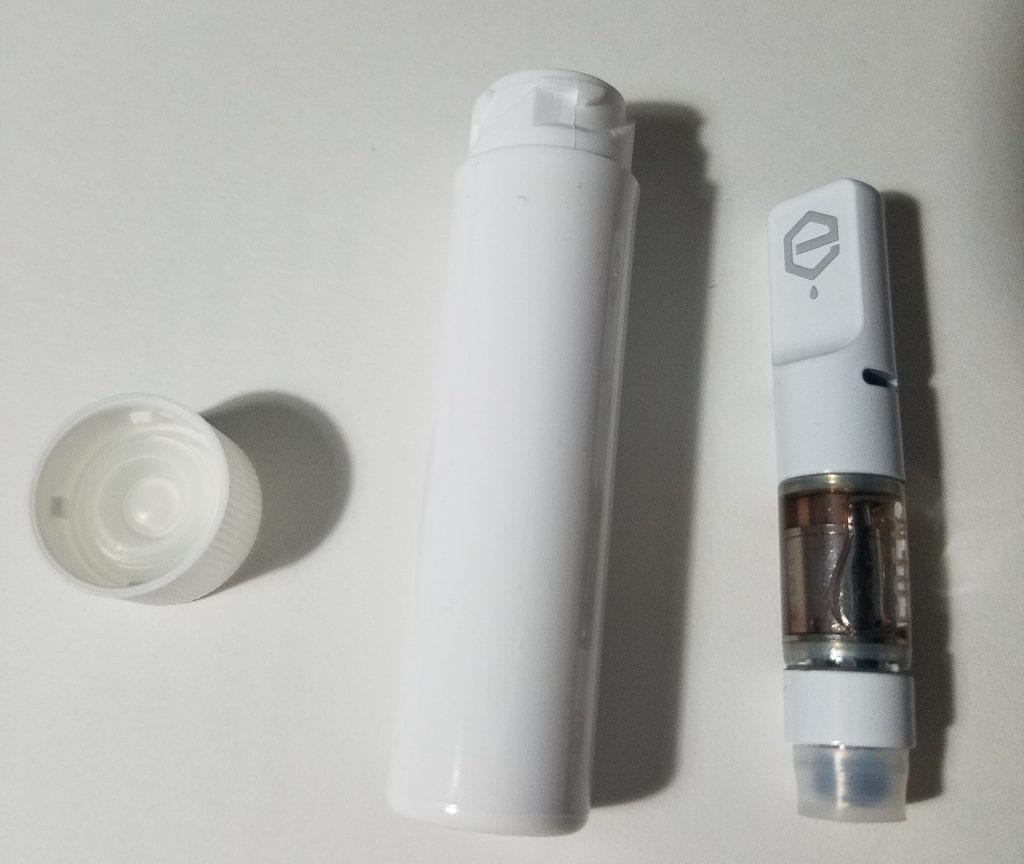 The Eden Extracts cartridge was a bit more expensive than most of this list, but well worth it. The cart we reviewed was from their Diamond Line. Quality oil, unique hardware that did not disappoint, and a strong high are some of the reasons Eden Extracts makes this list.
We hope to see this brand in more and more stores in the future. Check out our Eden Extracts review for more info.
Heavy Hitters Live Resin : Potent Half-Grams of Live Resin Wax Concentrate
New in California, the old Heavy Hitters' logo is on a brand new product that finally lives up to its name. A massive improvement over past Heavy Hitters products, these carts deliver a strong punch on decent hardware.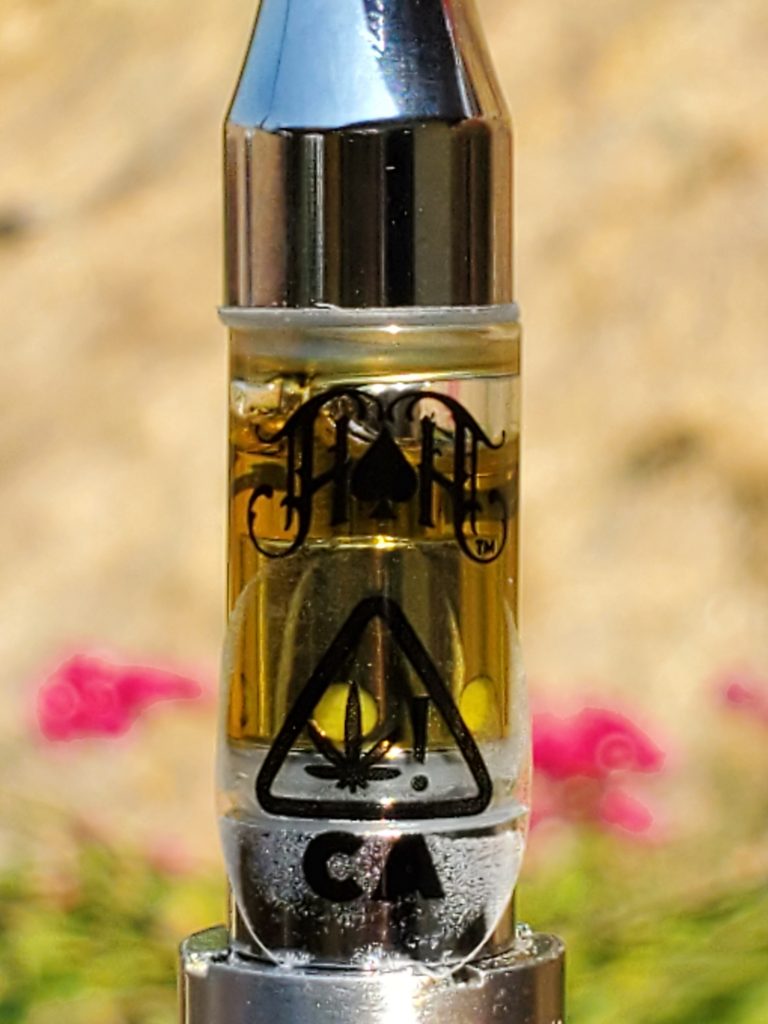 While the price is a bit steep at $50 for a half-gram, the oil inside is top-potency live resin wax which is strong enough to satisfy even the highest-tolerance stoner. While we have never found Heavy Hitters' distillates anything to get excited about, the Live Resin carts made us think about Heavy Hitters in a new way. The hardware is better than some brands, the flavor is on par with the top carts we've tried, and the potency is near the top of the standard for live resin as well. We do have a few caveats, such as the oil burning fast, which can be remedied by using a low-temp battery. Otherwise, HH Live Resin did wonders to redeem the Heavy Hitters name. Our full HH Live Resin review here.
HiFly Sauce Pods : Budget-Friendly, Potent Sauce Option
In California, sauce pods for $25 for a half gram and $50 for a full gram pre-tax is unheard-of. These are the real deal, full-strength potent albeit lacking in the taste department. In this case, it gets a pass for being the most affordable sauce in Cali.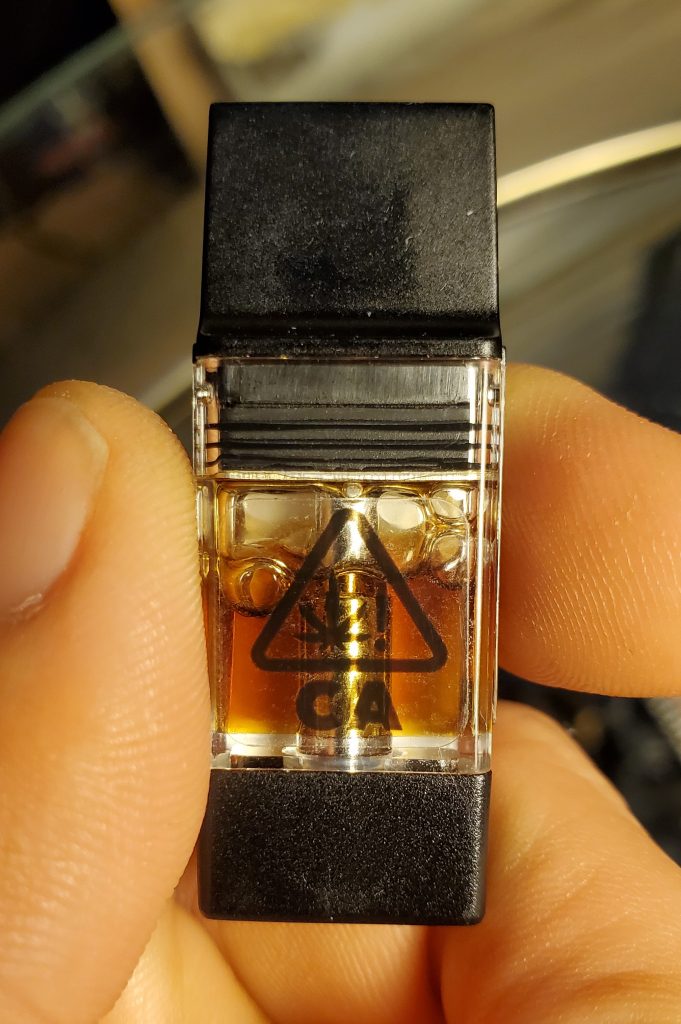 With darker and thicker oil, these pods remind us of Heavy Hitters in the potency department. Put sauce in a VFire pod system and sell it for rock-bottom prices for California, and we have to take notice! The strong effects are initially uplifting and euphoric before settling into a more relaxed mode. They do feel a tad harsh and the flavor is the weak point, but this is a sauce pod after all. Check out our HiFly Sauce Pod review for our full impression.
Jetty Extracts: Clean, strong oil with great taste
Available up and down the state, Jetty Extracts has tested clean in more than one independent test. They deliver on strength, flavor, and they use authentic CCELL hardware.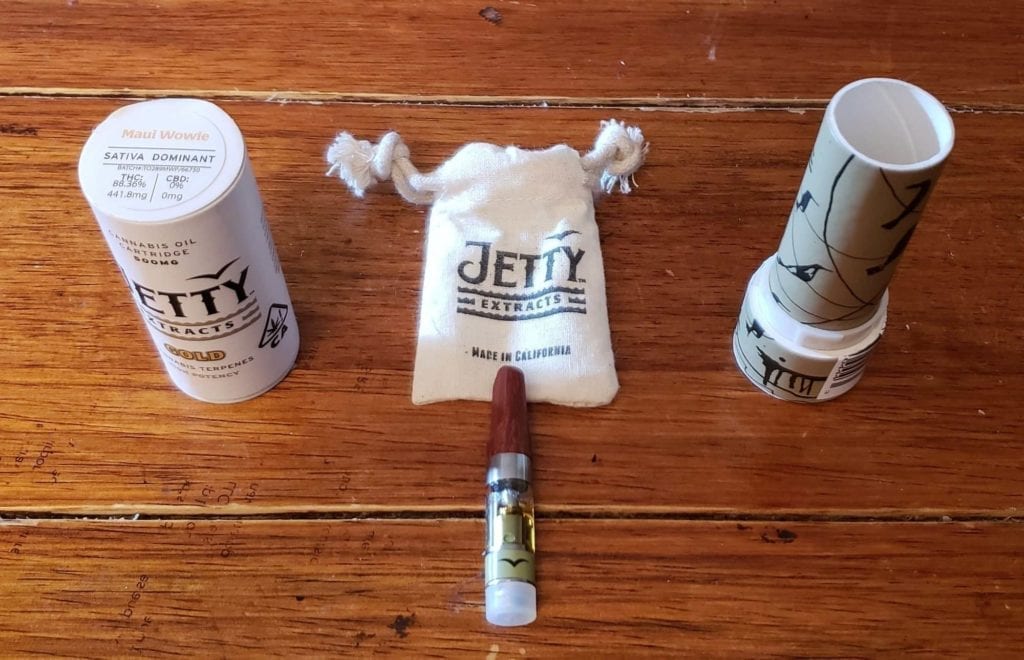 The wood tipped cartridge is a nice touch. Their packaging is awesome too, but we judge it based on the actual oil and hardware. With industry veteran Nate working behind the scenes you know they are going to keep coming out with top notch products. He used to run the best downtown San Diego dispensary and he is a true expert in extracts. See our Jetty Extracts cartridge review for more info on their dank carts.
Justdab: Mostly in the San Bernadino but they are great if you can find them
Justdab is a smaller company that is not advertised. Their carts are popular in the San Bernadino area and it was recommended by a budtender over Brass Knuckles cartridges. I found one place in Los Angeles that carries their cartridges.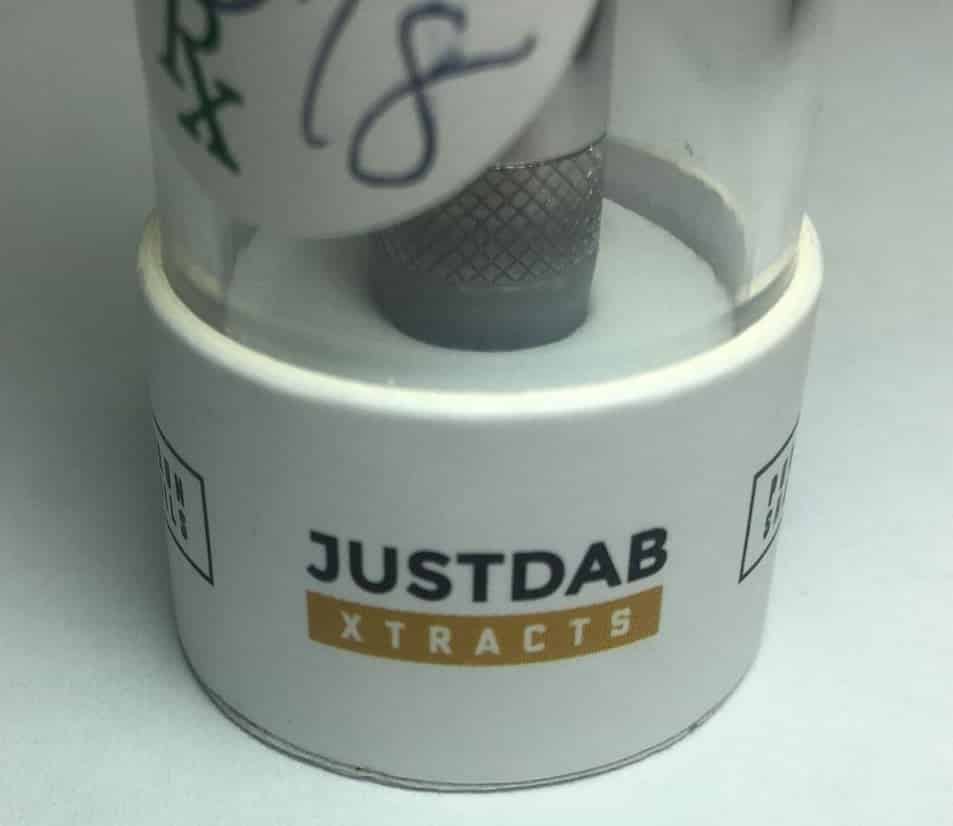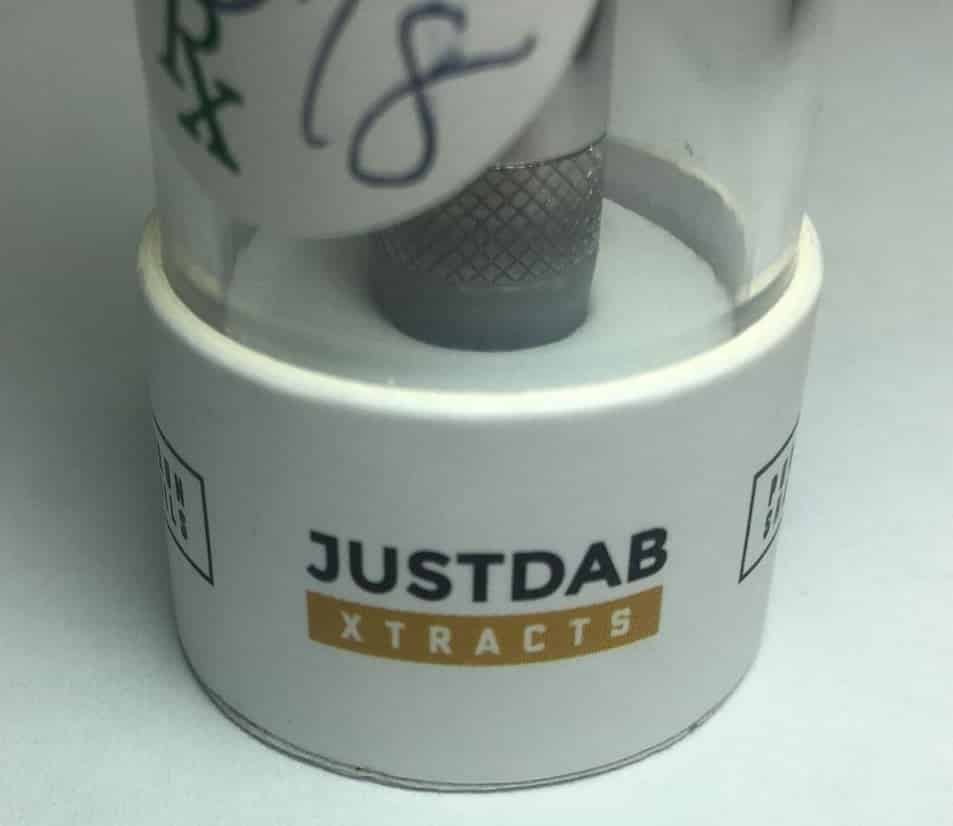 Their extracts are available at more places than their carts. They use good hardware and awesome live resin. Taste and strength are both excellent on Justdab cartridges. At $30 most places they are a great value as well. See our Justdab cart review for more info.
Korova Cartridge: Known for edibles, and now carts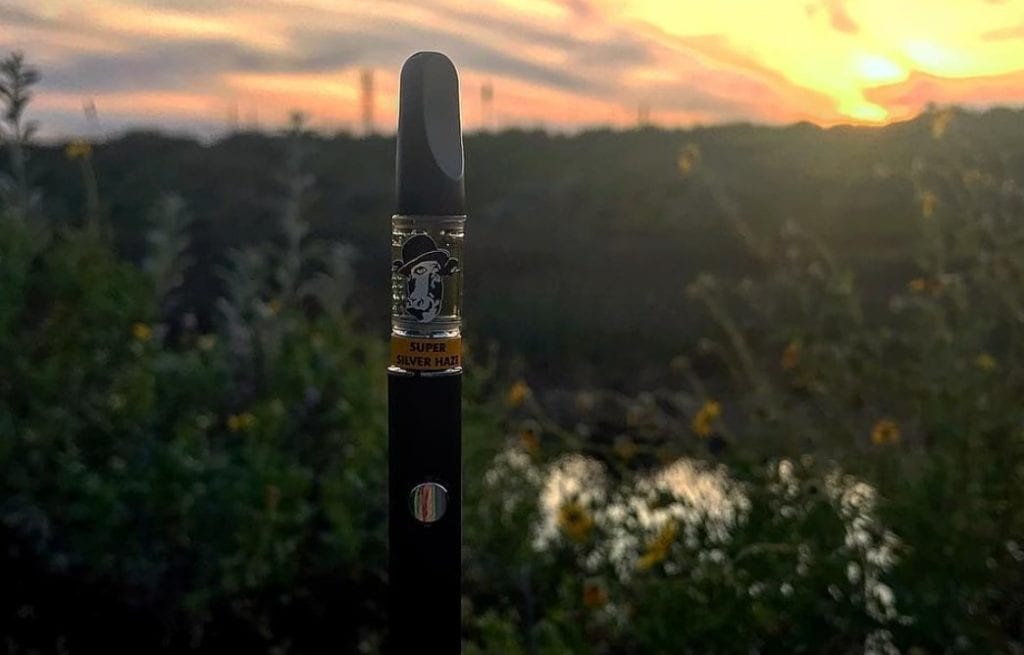 New to the game of THC oil carts, but been around the cannabis industry in CA for a long time, Korova came out strong. Their carts have excellent strength, use new gen CCELL hardware, and are priced competitively. Considering how long it lasts and how strong it is, the price is a great deal.
Korova is now available in Arizona, California and Nevada. Check out our Korova cartridge review for an in depth look. See Korova's store locator to find their carts near you.
Kurvana ASCND: From the bottom to the top
When we reviewed the original Kurvana cartridge we were disappointed. Kurvana was there before cartridges were strong, so it's not unexpected that they had an original formula they used for a while that was pretty weak. Then they changed their hardware and formula, relabeling their carts as Kurvana ASCND.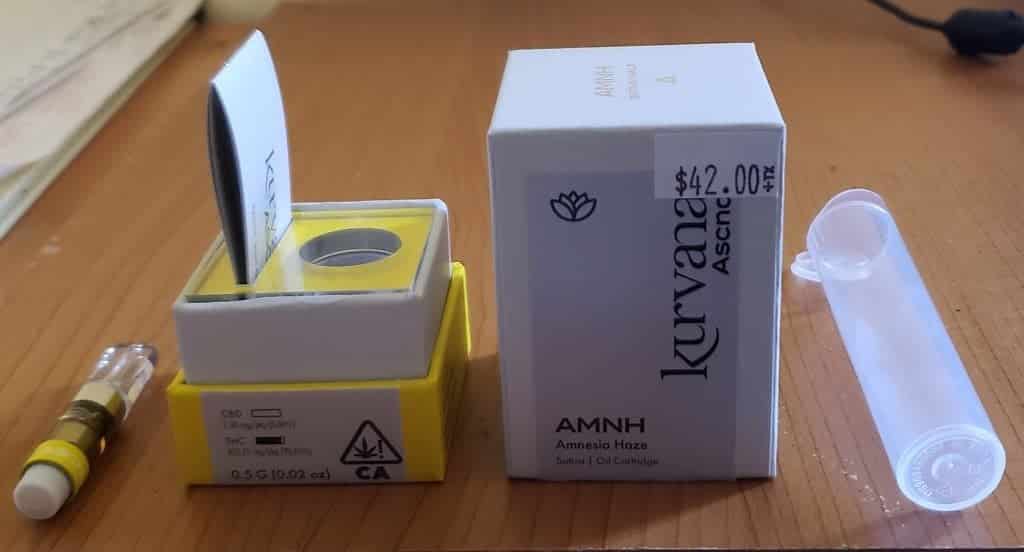 They came back strong with the ASCND and now it's one the best cartridges filled with THC oil in California. Check out our complete Kurvana ASNCD review for more info.
Moxie Pods: Top quality oil, top strength
You can't go wrong with a MOXIE pod. From start to finish, the MOXIE pod is awesome. Back when we reviewed Moxie cartridges, we found them to be acceptable but mediocre, less than we expected form the Moxie name. The Moxie Pod, however, gave us the full Moxie experience and blew us away on strength.
MOXIE pods are straight fire on strength. Super strong oil, combined with one of the hardest-hitting pods that you can get results in an ultra-strong hit and effects. We had some minor nitpicks on efficiency and design, but still found the pods to be good on overall build quality.
Share our buzz with the Moxie Pod experience at our full review.
Nuvata vape pen: Hard-hitting and delicious
Nuvata vape pens are a recycle-able single-dose pens with a THC distillate. They're famous for their unique body and bold color scheme which is helpful to neophyte vapers. They use pesticide-free cannabis cultivated throughout California.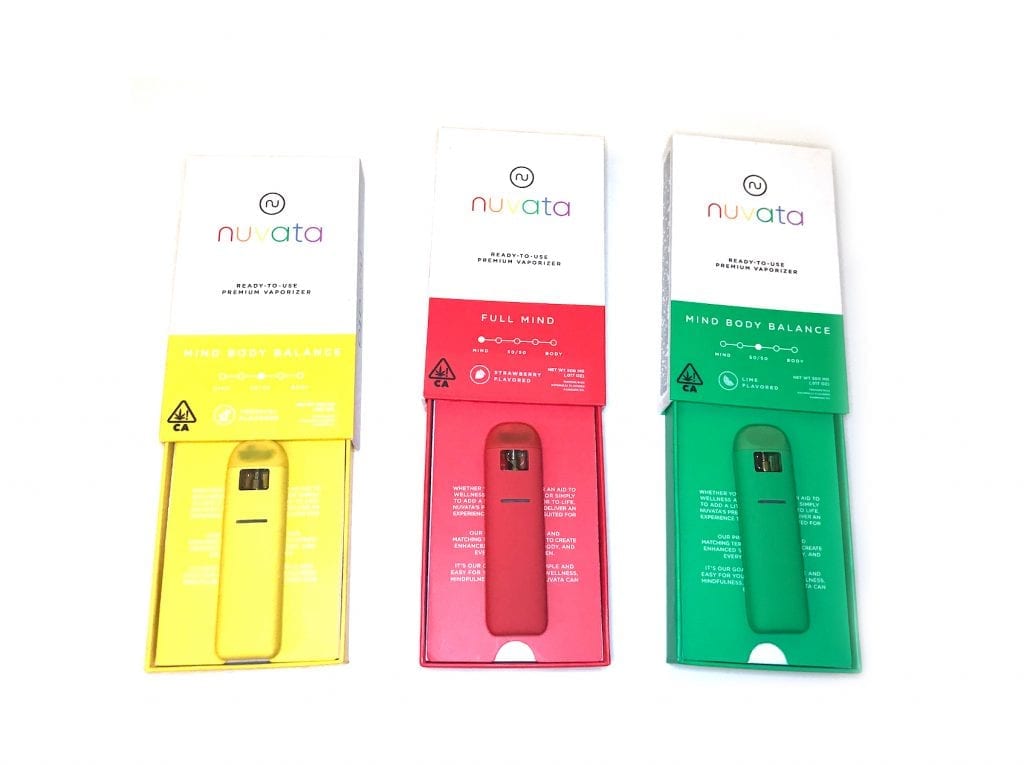 Their high is a force of nature, while their tastes and bold and appealing. The pens are top-quality design, with anti-clogging technology, dual air-flow mouthpieces for smooth hits, and precision heating with a ceramic coil. The designs overall are a sleek, discreet wonder of molded plastic which is finger-friendly and about the size of a pack of gum.
We had much more praise for this quality product, so read our full review of Nuvata pens here.
Old Pal is the best value on a legit vape cartridge in CA, but users report varying quality (Dec 2020 Update Below)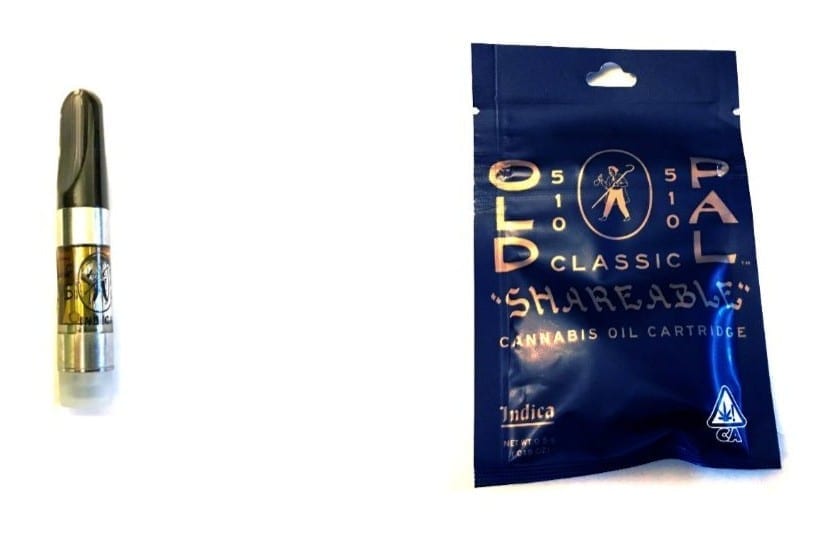 Update 12/15/2020: Due to many comments on YouTube and our site about varying Old Pal experiences we feel the need to post this message. Our experiences with Old Pal have been great but people have commented that at times the products have been awful. The amount of comments to this effect makes us this it might be very likely and thus we post this warning that experiences with Old Pal seem to vary greatly by batch in both California and Nevada.
When people first see an Old Pal cart on the menu they may ask, why is it so cheap? We're not really sure yet either, but the quality is excellent. You can often find 500mg carts for $15 and 1000mg carts for $17 in California.
Hardware is good, the oil is thick and the effects are strong too. Old Pal might be the best dollar for dollar cannabis products anywhere. They also made our best cart list for Nevada.
See our Old Pal review here for more info.
Plug Play vape: vFire based with great oil
Plug Play is a direct competitor of Stiiizy (who would have made our list had it been as strong as it was in 2017). They use the vFire pod system made by ALD.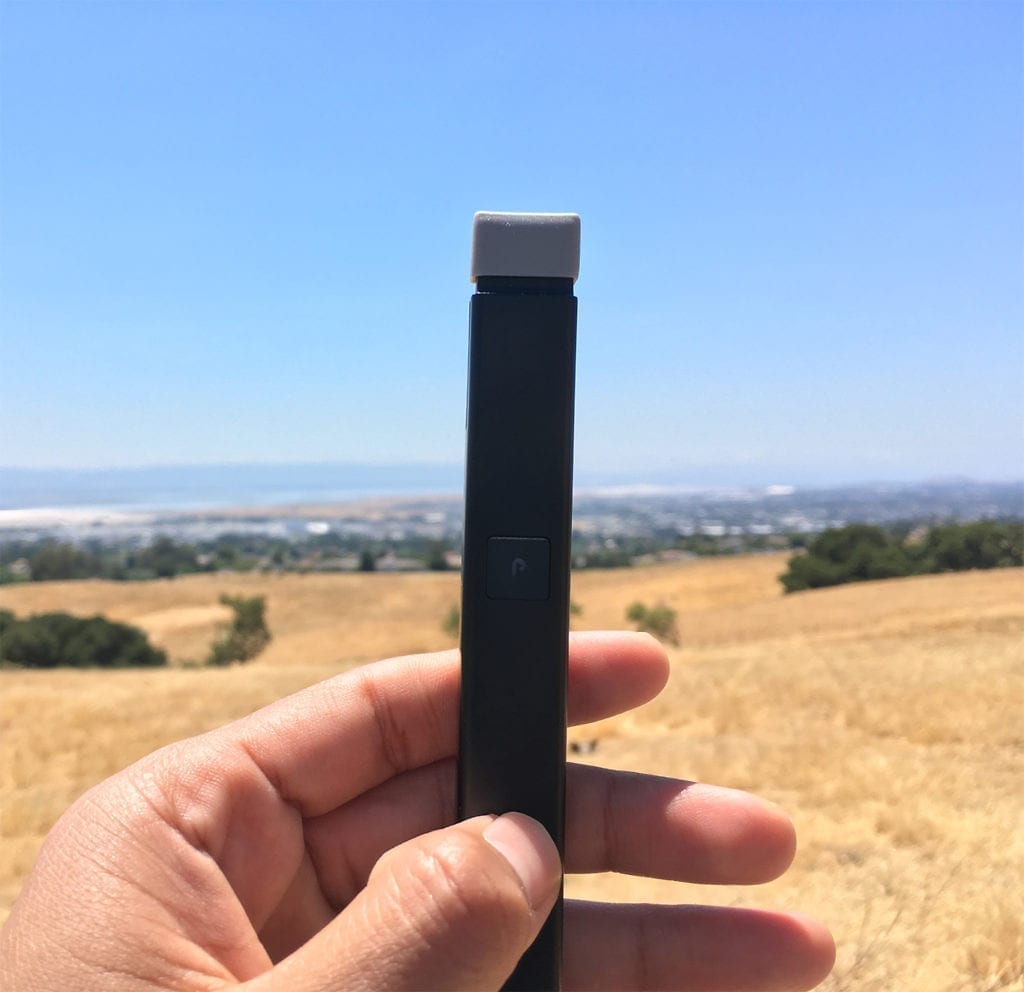 The pods hit well and Plug Play uses great quality oil in the pods. They used to be labeled as Plug and Play but more recently we are seeing it only labeled as Plug Play. See our Plug Play vape review for an in depth look at this great THC pod system.
stick e vape: Strong all around and great flavor
stick e vape is made by Tradecraft Farms, a Southern California based cultivator. Their buds are great and so are their cartridges.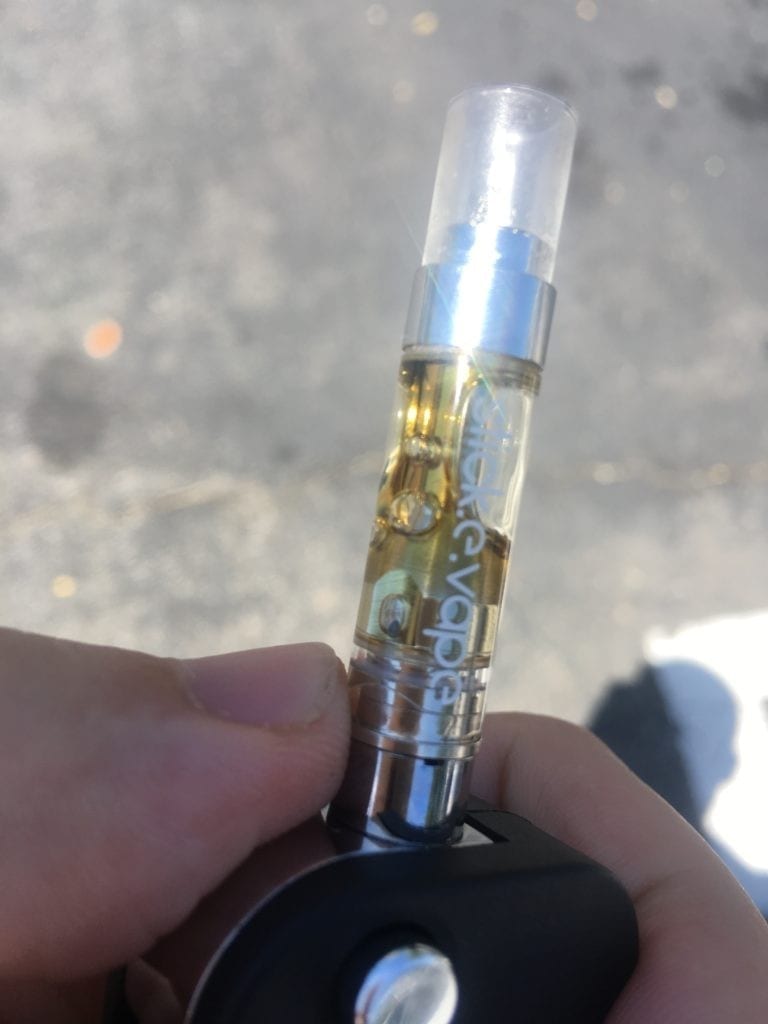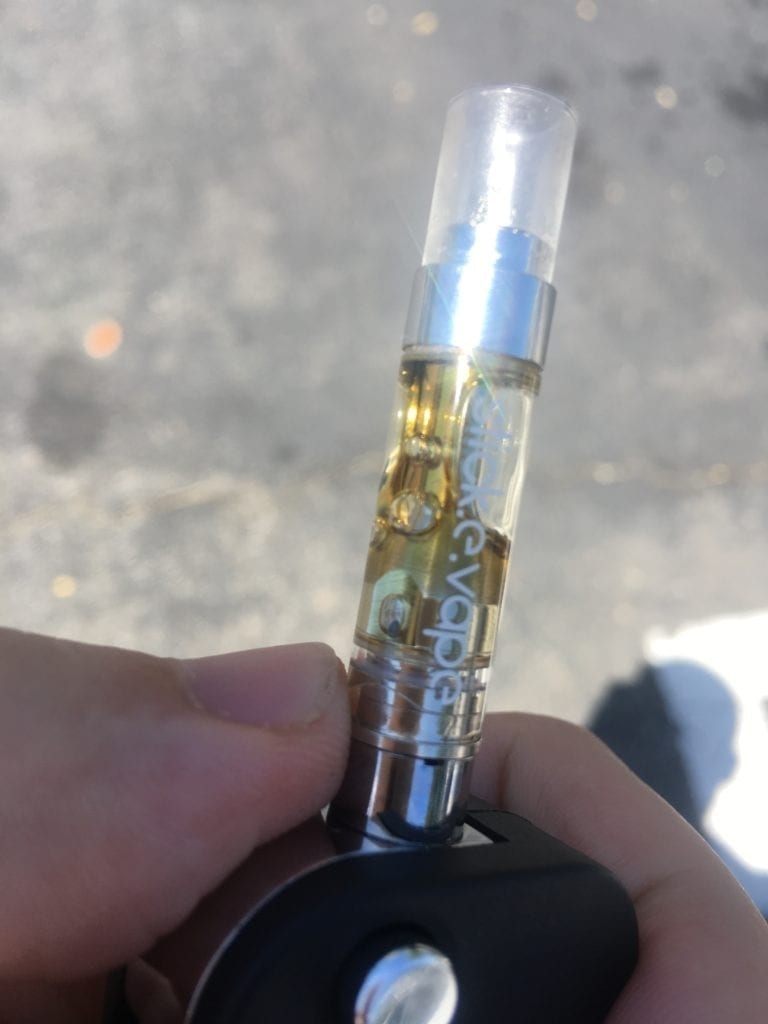 Strong and with a great waxy flavor, these are a great pick and they won a High Times award last year. Although our readers put little weight on High Times awards, their cartridges are legit on quality. See our stick e vape review for an in depth look.
From the top to the bottom: Stiiizy previously weakened oil, but now may be coming back
There's a ton of other cartridges out there that are great we have not tried and there are others we tried that were not exactly great. Then there's Stiiizy. It was one of the best THC oil vapes in 2017 and over 2018 they changed their oil to a weaker formula. However, recently Stiiizy oil has been looking lighter again, and we need to try it again to see if it is as good as it was.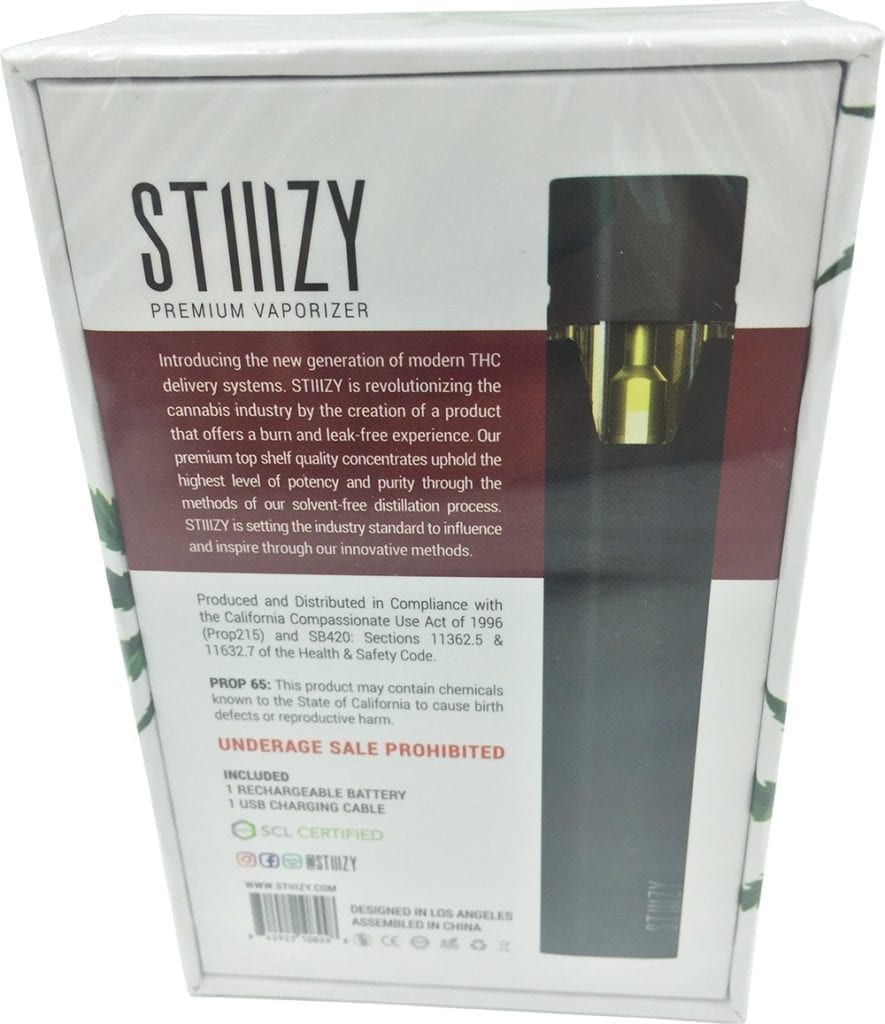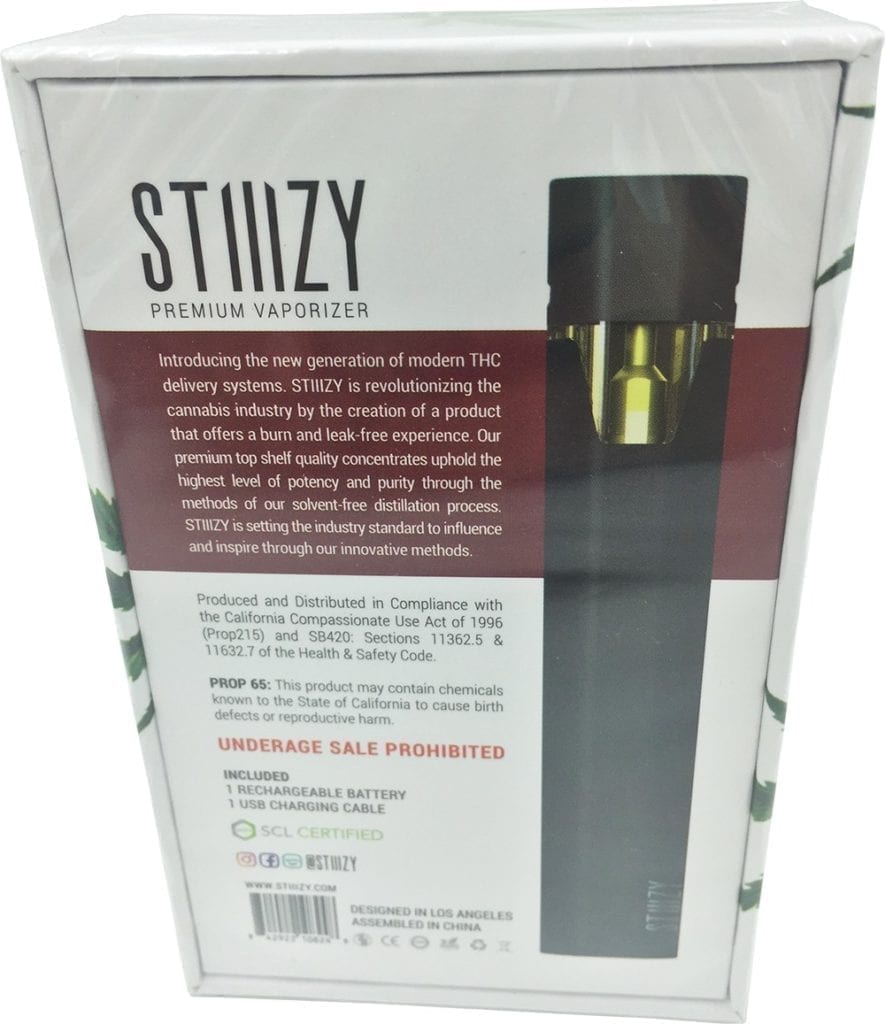 Their hardware is made by ALD just like vFire used in the Plug and Play vape. The new generation CCELL cartridges perform better than Stiiizy's pod setup (or Pax Era's), but if Stiiizy is coming back in with some stronger oil it might be a winner again.
Lots of old reviews are still out there
Stiiizy went from a light colored fine distillate to a yellow colored oil that we are not sure how it's made. But now it has come back to being a light distillate again, but we have not yet tried the latest version. We recently updated our Stiiizy review to reflect the current state of their pods. The hardware is still great it just needs strong oil added to it. If you have a Stiiizy battery and pod lying around, check out our guide on how to refill a Stiiizy pod.
Raw Garden: Weaker than before, and it's not real live resin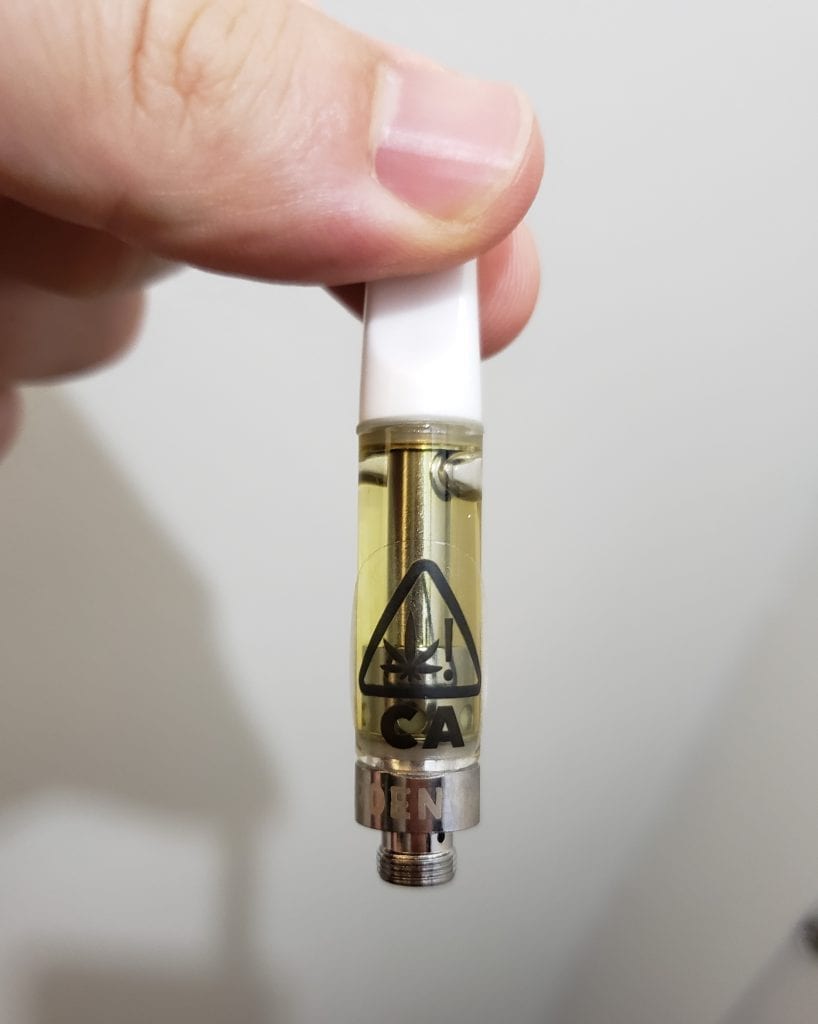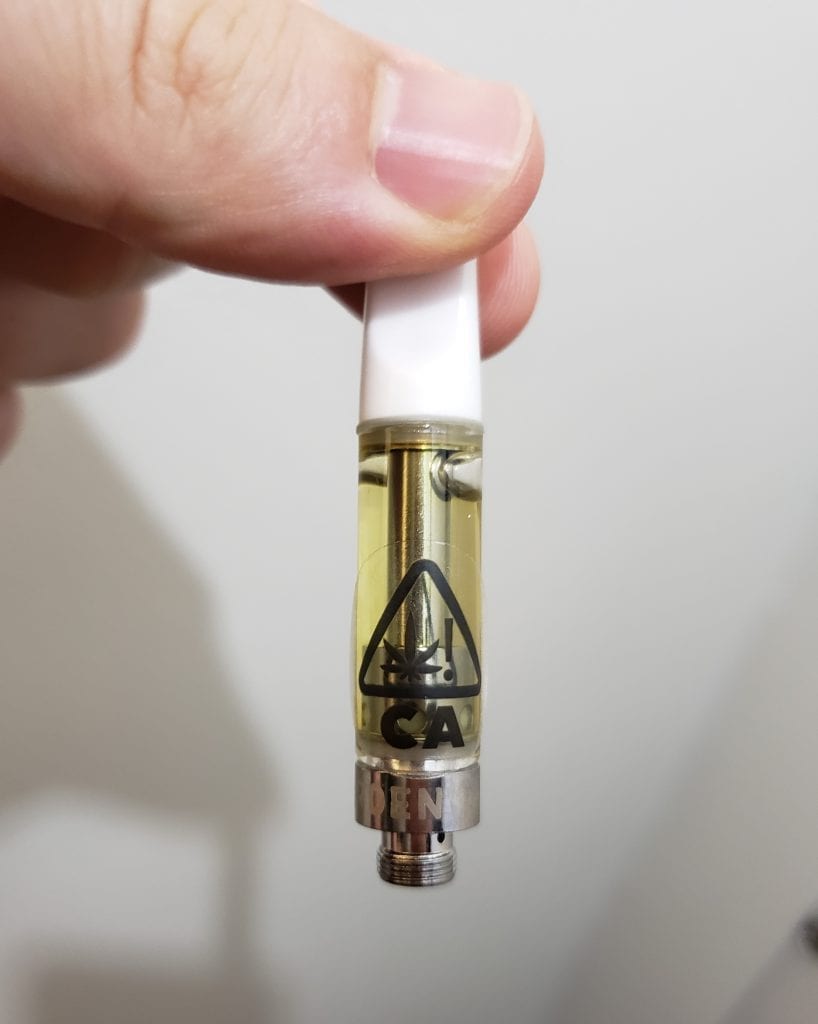 Overall, for the price Raw Garden carts are not that bad, but they do not warrant a spot on the best list anymore either. They are not as strong as when they came out and they currently are the subject of a class-action lawsuit.
See our Raw Garden review for more info.
Select Elite: Has gotten weaker over time
Select Elite is made by Select Oil, originally founded in Washington by Nitin Khanna. A great sounding name for starting a cannabis company. They are in multiple states and previously also made our best list for Nevad as well. Now Select Elite carts are weaker than they were before. They never had great taste, but they sued to be strong as well. Now they don't meet the requirements to be on the best list.

Select had one issue we came across. Their packaging claimed 80% THC and in fact it was 86% THC when tested independently. So their stuff is sometimes even better than they say it is! See our oil pen tests page for more info on Select Elite pesticides and solvent tests.  In a dispensary and don't know what to choose? Good chance Select Elite is there and it's a great choice.
The only change we would like to see on Select Elite is ceramic top carts. Only had one fail on us but it would have been way easier to transfer the oil on a ceramic top CCELL. The plastic tops are very hard to get off, if you can get em off at all. Check out our review on Select Elite cartridges for more info.
Sunday Goods: Little known brand that makes strong vape carts
Intense effects and true to strain flavor, Sunday Goods cartridges are a little more expensive than average for California at $45 a pop, but the quality makes it worth it. Our reviewer picked his up from MedMen San Diego and was impressed with it's quality.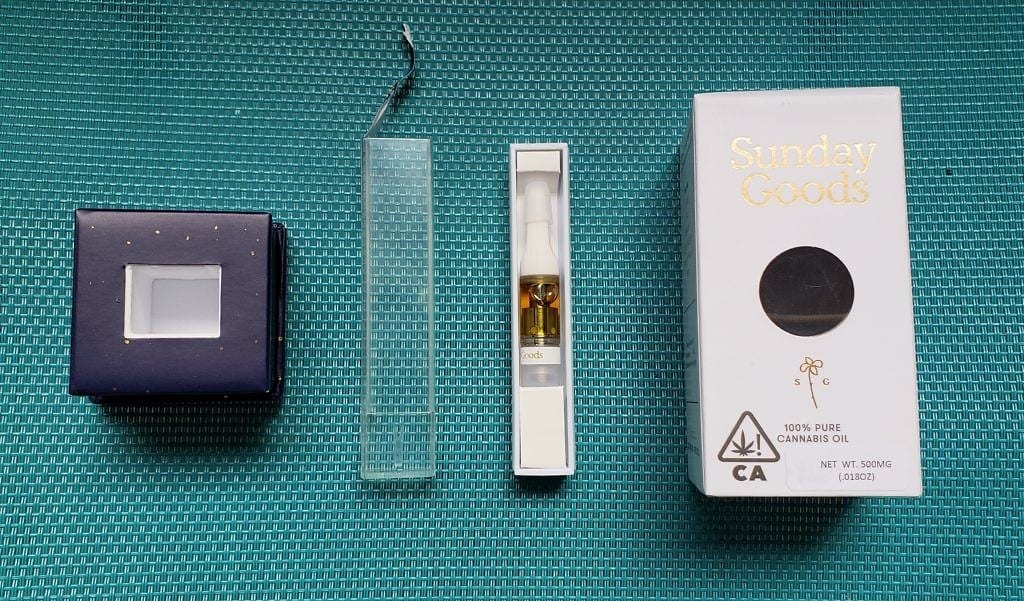 Sunday Goods carts are available across the state and are a solid choice for someone looking for a good strong cartridge. Check out our Sunday Goods cartridge review for more information.
Sunderstorm Wind: Top quality oil with a strong hit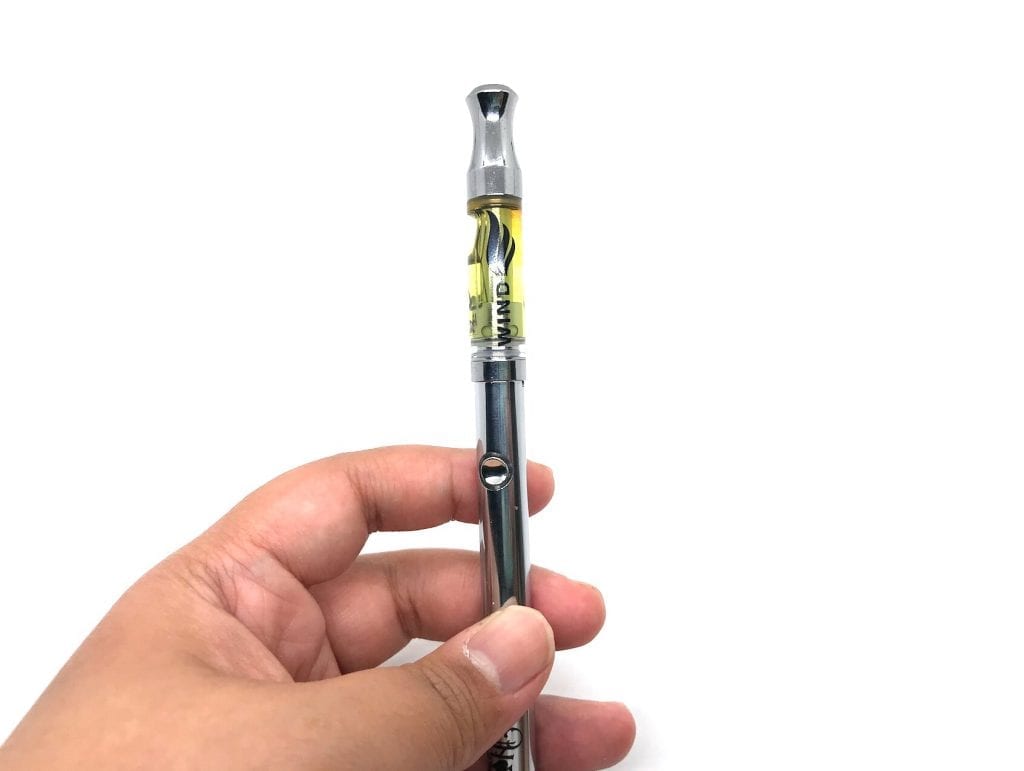 Made with pure TCH distillate, the Sunderstorm Wind vape cartridge we tried was the first name in top oil quality. Sunderstorm, an L.A. company, manufactures and distributes their own product, and it shows. A sturdy cart with a pesticide-free distillate that hits smooth and packs a potent punch. The mouthpiece is designed for maximum airflow, big hits and thick, satisfying clouds.
This is what a real 90% THC cartridge feels like. The distillate has CBD present, which gives it a full body effect that's nearly hallucinogenic. According to the COA, the batch of distillate we tried tested negative for nearly everything, being produced with zero solvent and filler. It had just enough terpenes to add a bit of taste and some extra buzz. Check out our full Sunderstorm Wind vape review here.
Wrapping up our Best Cartridges California list…
California has a lot of cartridges to choose from. We hope this list gives you some guidance on great brands if you are looking to pick something up. Things change often with cartridges. New brands come out and existing brands up the quality of their formulas, so we'll keep updating this page as we go through more THC carts. Sometimes you see cartridges go from good to bad, or weak to great like Kurvana.
Heading to Las Vegas? Check out our picks for Nevada's best THC vape carts.