We hit a lot of THC vape cartridges at DabConnection, it's one of our favorite products. Some prefer distillate, while some prefer live resin. Based on the comments we have received, it seems medicinal users prefer the "whole-plant" effects of live resin. Since people are looking for it, we made this list of the best live resin cartridges. It's also convenient that a few of these brands we found to be the best are multi-state.
For our best THC cartridge picks regardless of oil type, see our best lists for California and Nevada. The following list is in alphabetical order and not a ranked order. The different carts have different strengths that get them on the list.
Our picks for the best live resin cartridges
This best list will continuously be updated. If you don't see a brand on here let us know and we'll try it out. Just comment below or post in our forums. It's also not done in any specific ranking, but these are brands that are consistent.
AiroPro currently makes the strongest live resin vape cart
AiroPro cartridges are made by Airo Vapor. This brand is multistate and consistent wherever you go. Their live resin cartridges are making their way to shops and are not available everywhere at the time of this posting, but should be soon. We predict they will be available everywhere AiroPro is at some point, and that list of states keeps growing.
AiroPro recently had an issue where cartridges
Check out our in depth AiroPro live resin review and find them near you here.
Binske keeps getting better and taste is awesome
The first time we tried Binske we were not impressed at all. The second time it was better and the third time it was a top notch live resin cartridge. Binske is a perfect example of companies improving their product. They the opposite of what's happened with Stiiizy getting weak.
Taste is on point too. They are one of the best tasting carts, with Remedy slightly edging them out as the best flavor. With how much Binske seems to improve every couple months, they might surpass them in the future. Binske is available in California, Colorado, Florida and Nevada.
Check our out Binske review for more info and you can find Binske near you here.
Fuze Live Resin: Sweet taste, long-lasting effects, top-notch hardware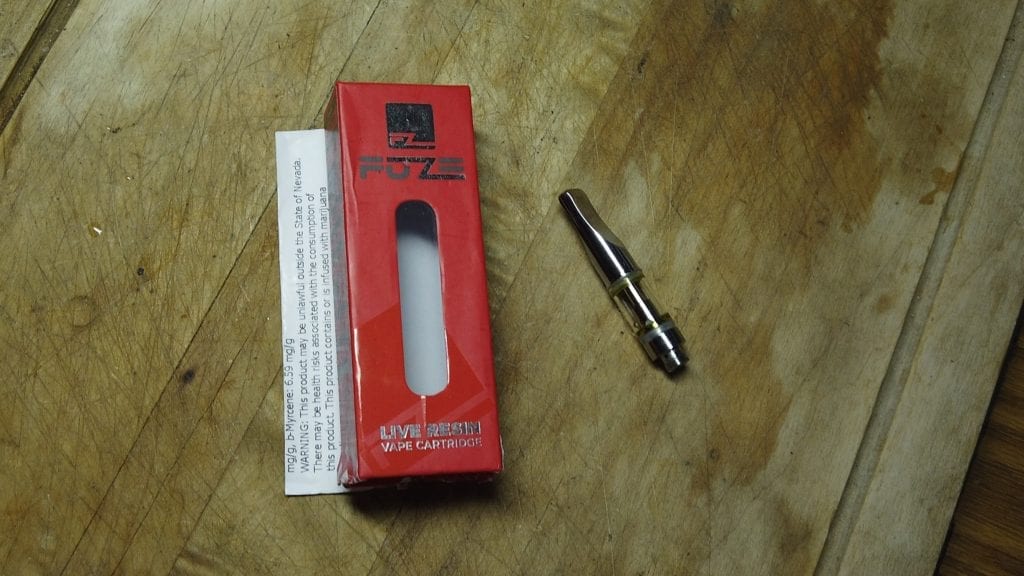 Fuze Extracts makes both a distillate and live resin cartridge. While the distillate is still good, the live resin is even better. It also made a spot on our list of the best cartridges in Nevada.
The effects last long, the taste is sweet and natural, and it hits hard. Not much more you could ask for. See our Fuze Live Resin review for more info.
MPX Live Resin tastes sweet and effects are long lasting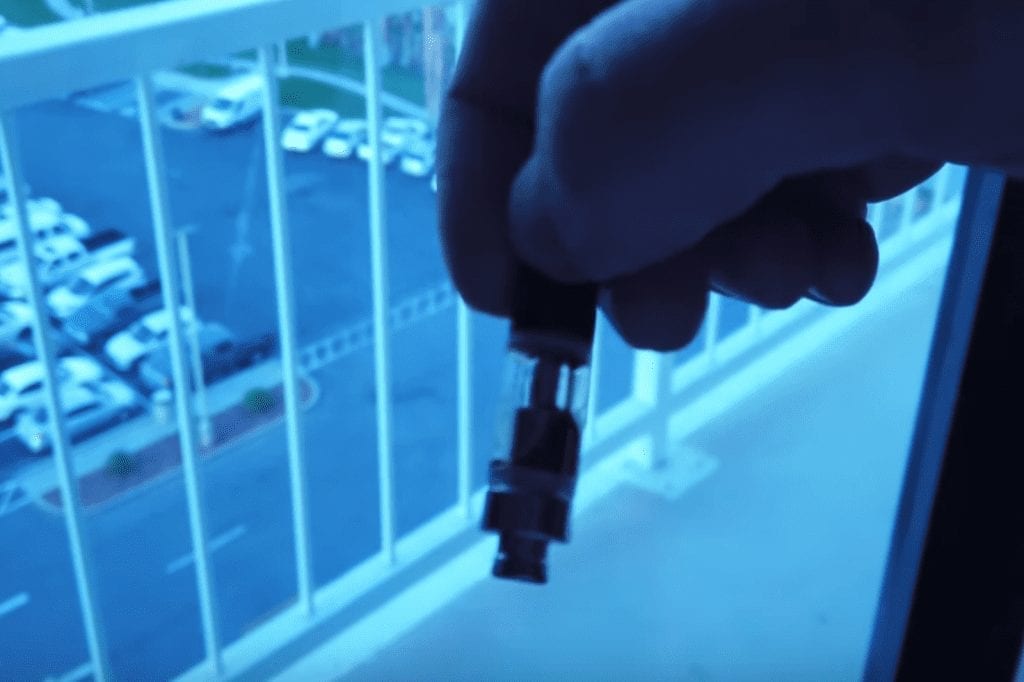 A recent addition to our live resin best list, MPX's live resin carts also made our best cartridges of Nevada list.
Real CCELL hardware, in glass, paired with a nice sweet taste and strong effects make Melting Point Extracts one of the best live resin carts available. You can get them in Arizona, Maryland and Nevada.
Remedy makes the best tasting live resin cartridge and it's second on strength
Remedy Cultivation is more known for flower than carts. In fact, the cart they have for sale lately seems to be the same strain over and over, but it's fire. The only thing holding it back is the hardware. Awesome taste and a strong high, the Remedy cart delivers despite it's poor hardware.  
Remedy carts were $64 when they first came out, plus tax. I bought one then and it was worth it for the uniqueness of the oil, but still expensive to get every time. Recently their carts came down to regular price, $46 which is what most other carts go for at Essence Tropicana West.
Hardware improvements might make Remedy the strongest
Distillate usually has a stronger high feeling and may not be as medicinal for some, but Remedy's oil in a real CCELL is on par strength wise with top-notch distillate carts. Even as is its' stronger then most cartridges of any type of oil. Their hardware just requires you to take a lot of hits because it's hits are weak. 
The last two Remedy carts I purchased I swapped the oil to a CCELL TH2 and it was one of the best carts I have tried, but here we need to judge them based on how they come out of the box, which still is good enough to make this list.
Unique oil in flavor, strength and effects
The oil they make is that good and unique it's worth just taking the loss on the transfer to the better cart. It's the same one used in our how to transfer oil between cartridges tutorial. Should they change their hardware in the future it might become one of the best cartridges overall.
Remedy Cultivation products are currently only available in Nevada. Check out our Remedy cart review and find them near you here.
Concluding our best live resin cartridges roundup…
Over time and as legalization grows we hope to see many of the single state brands become available in other states. We'll keep adding to our best live resin carts lists as we test out more products. We only list products we have tried, but if you would like to suggest a product just comment below or in our forums!