REVIEW OVERVIEW

SUMMARY
Today I took a stroll to the local dispensary and picked up The Clear (all-in-one vape) Blue Raz. ($35)
Cool packaging with a scratch and sniff sticker that smelled like the taste

  

Childproof wrapping for sure, took share scissors to open it up. 

Nice profile with THC at 84.28 it was stoney

Taste sweet with skittles like after taste

All in one was ready to use as soon as you took it out of the package 
I picked up that 'the Clear' (all in one) vape pen today, Blue Raz. Opening up the package was not easy, so it's for sure child-proof unless that child has scissors. On the front of the package was a scratch and sniff sticker that made me feel like a kid in school again. It did indeed smell like the taste, SWEEET. Not being a candy person, I found this to be very sweet indeed, too sweet for my taste. The pulls from the device were smooth every time, and very stony. With its small discrete size, it's easy to use in the most public of places and not be noticed if that's what you want.
I was disappointed that the battery died before it had run out, so when I tossed it there was still product in it. I'm also not one to pick up the "all in one" as I'm sure that is great for the tourist who comes to Vegas, but for me,  with my own rechargeable battery, it's a bit wasteful. Also, no way to charge it? No thanks. I will however look for their vape carts as that is less waste.
You can check out our video review of The Clear Disposable here.
Pros:
Safe in its package, very childproof 
Fun scratch and sniff sticker on the outside
Very stoney, not tired, relaxed
Cons:
$35 for a 350mg vape that you may not have the battery to use

Too sweet of a taste for my liking

A built-in battery is not only wasteful but non-chargeable
Recommendations: EDITOR's (Penguin Pete's) note: Rechargeable USB disposables are out there, I've reviewed them myself. Keep up with the times, The Clear, get a rechargeable unit.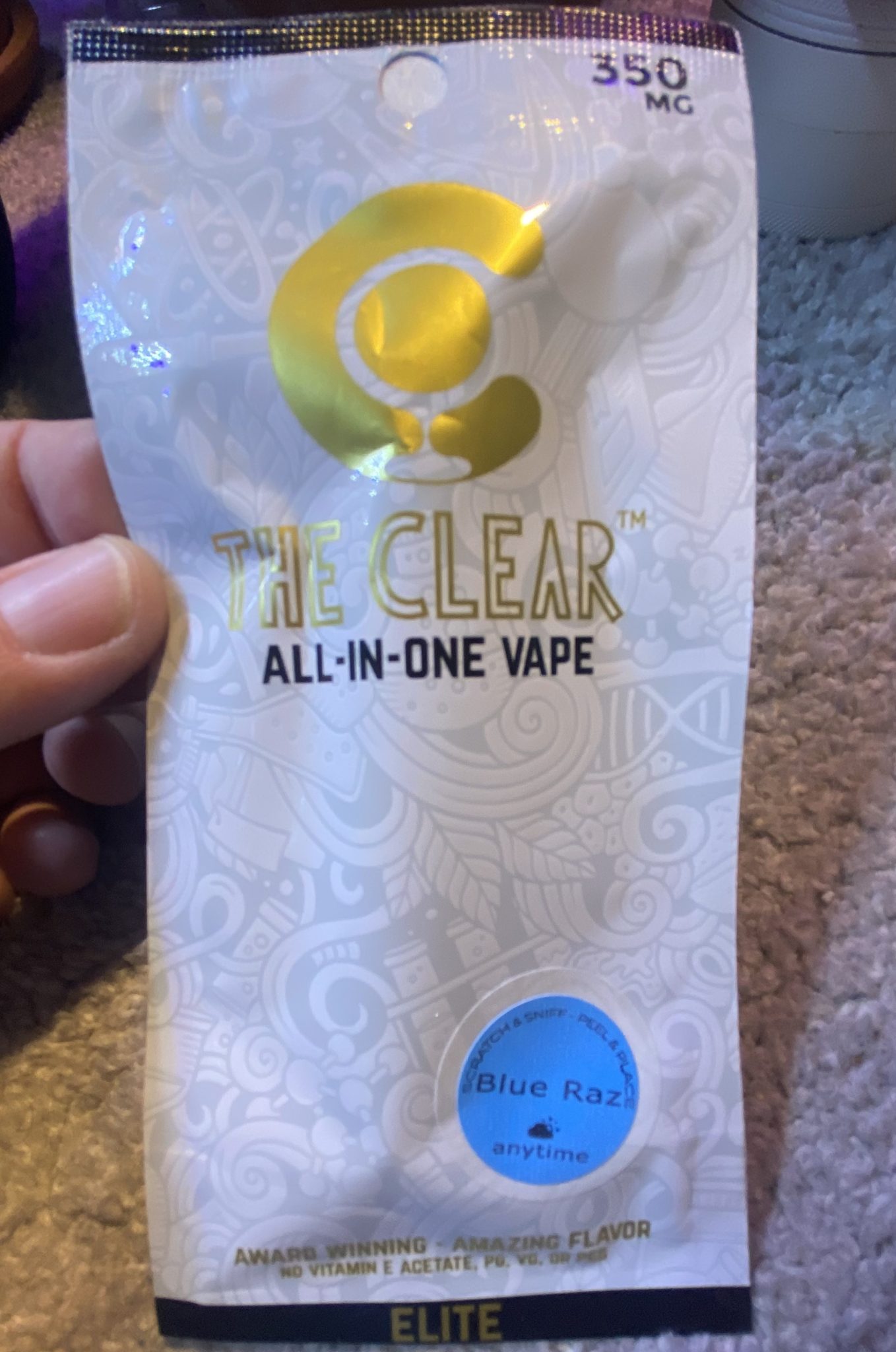 The Blue Raz all in one made me very high (with a bad taste in my mouth)
This product was very smooth indeed, did not make me cough at all, and was very easy to use. The high was great and long-lasting. The $35 pen lasted me about 36 hours, with no other sources of THC. And albeit the taste was too sweet for me, other friends who I let try liked it, but they eat Skittles for breakfast. Personally, I don't like the taste of decomposing candy in my mouth, but I think that just tastes on my part. I was truly disappointed when I saved a few pulls for my good friend to try it out, and it had run out of power and all I got was a flashing red light. We considered opening up the cart and getting the vape juice out, but in the end, I just tossed it into the trash (but are we supposed to put batteries into the trash?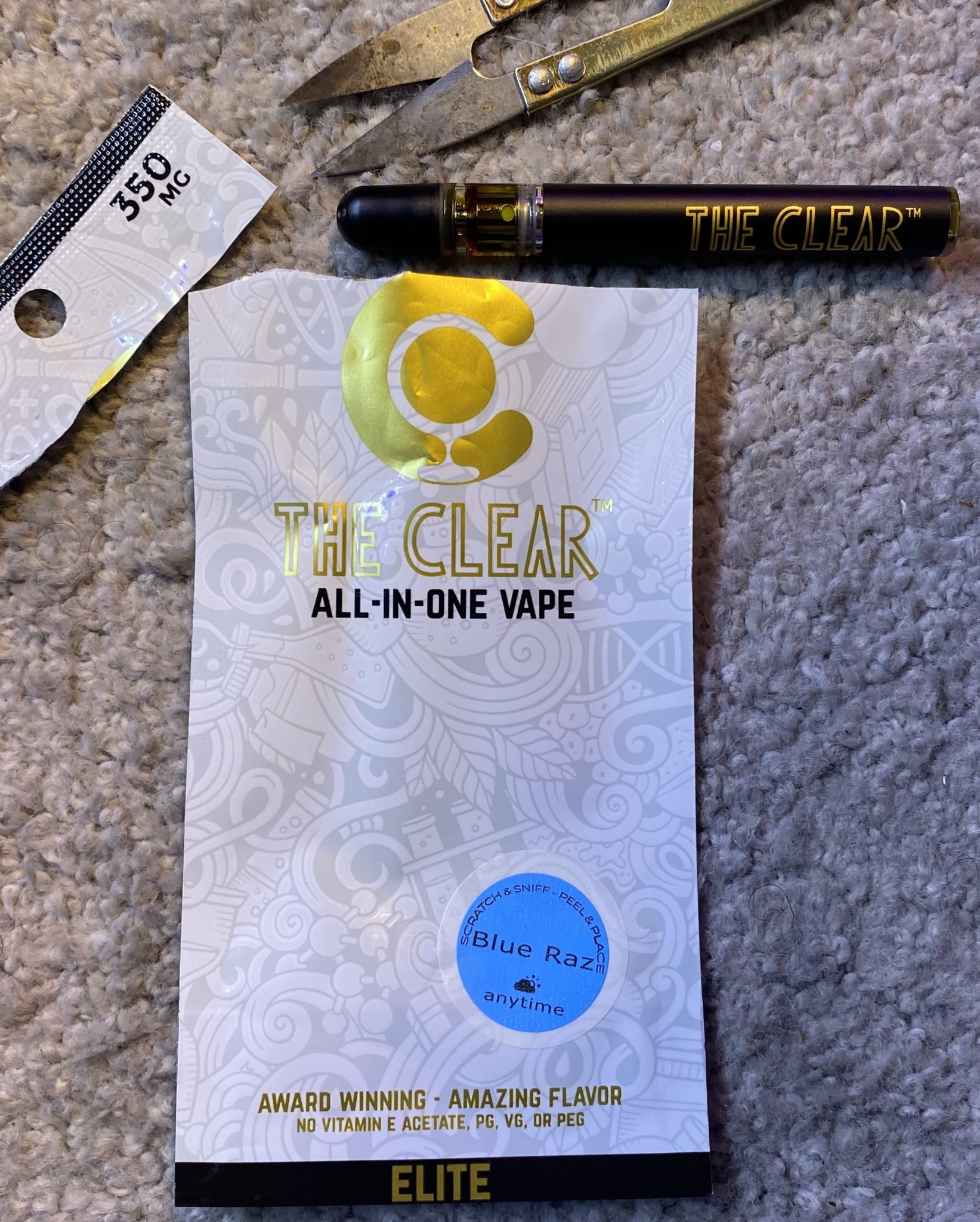 The High was Fantastic
After consuming 4 pulls from the vape pen I was good for a while. The high comes on fast and feels very relaxing. Your mind calms and you can focus on what you want too. Overall I'd give this high a 4.9 stars out of 5. Very good indeed.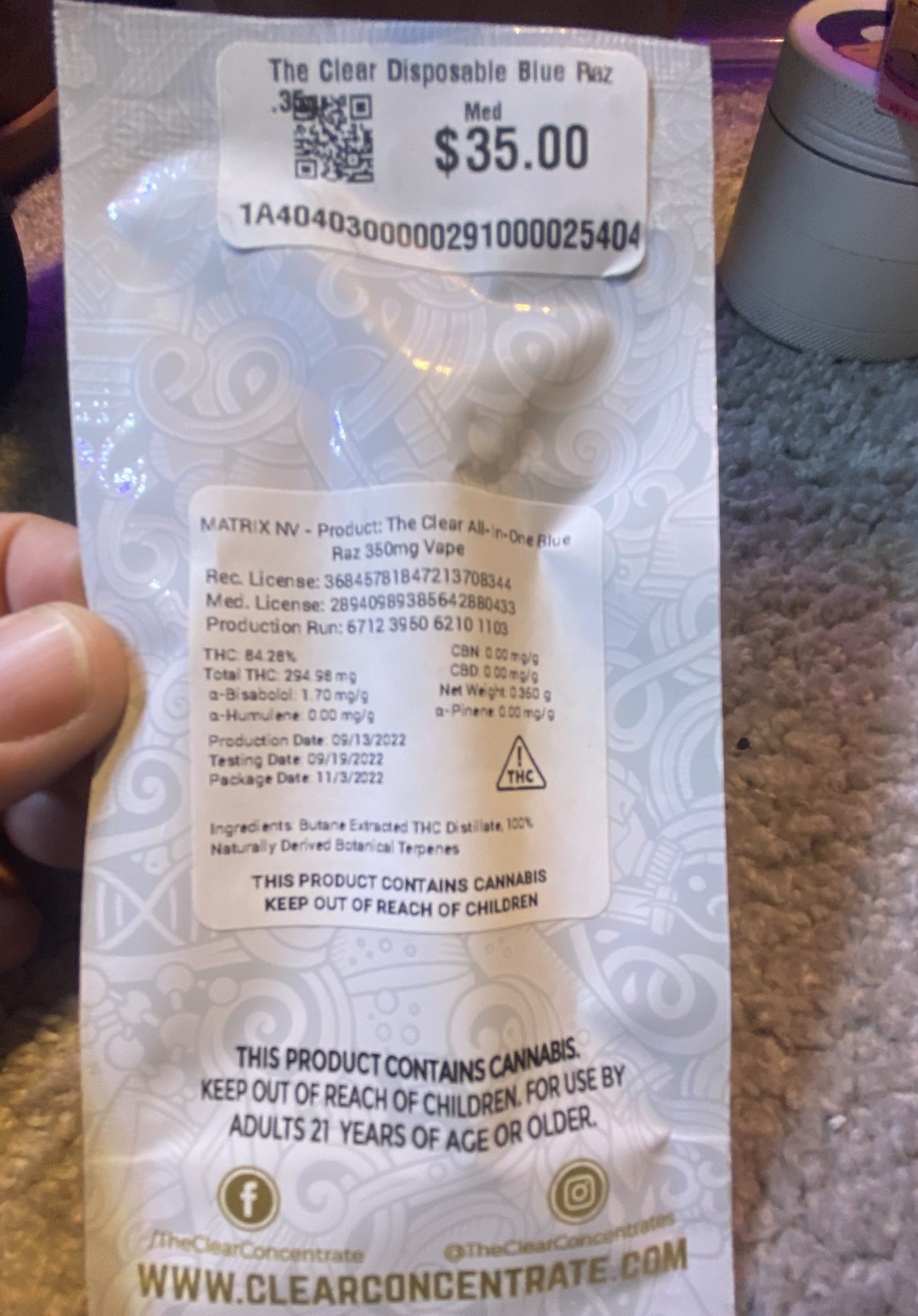 Value for the product, okay, but more than I'd spend
In our home, the 2 of us consume about an OZ per week of flower. We keep vape carts and some dabs, but that's mostly when we have friends over or go walking down on Freamont. So as it's the all-in-one, I'll most likely not pick this up again, as it's a bit out of our weed budget.  Although it was a high-quality product, I did not care for the taste, but I'm willing to try their other flavors.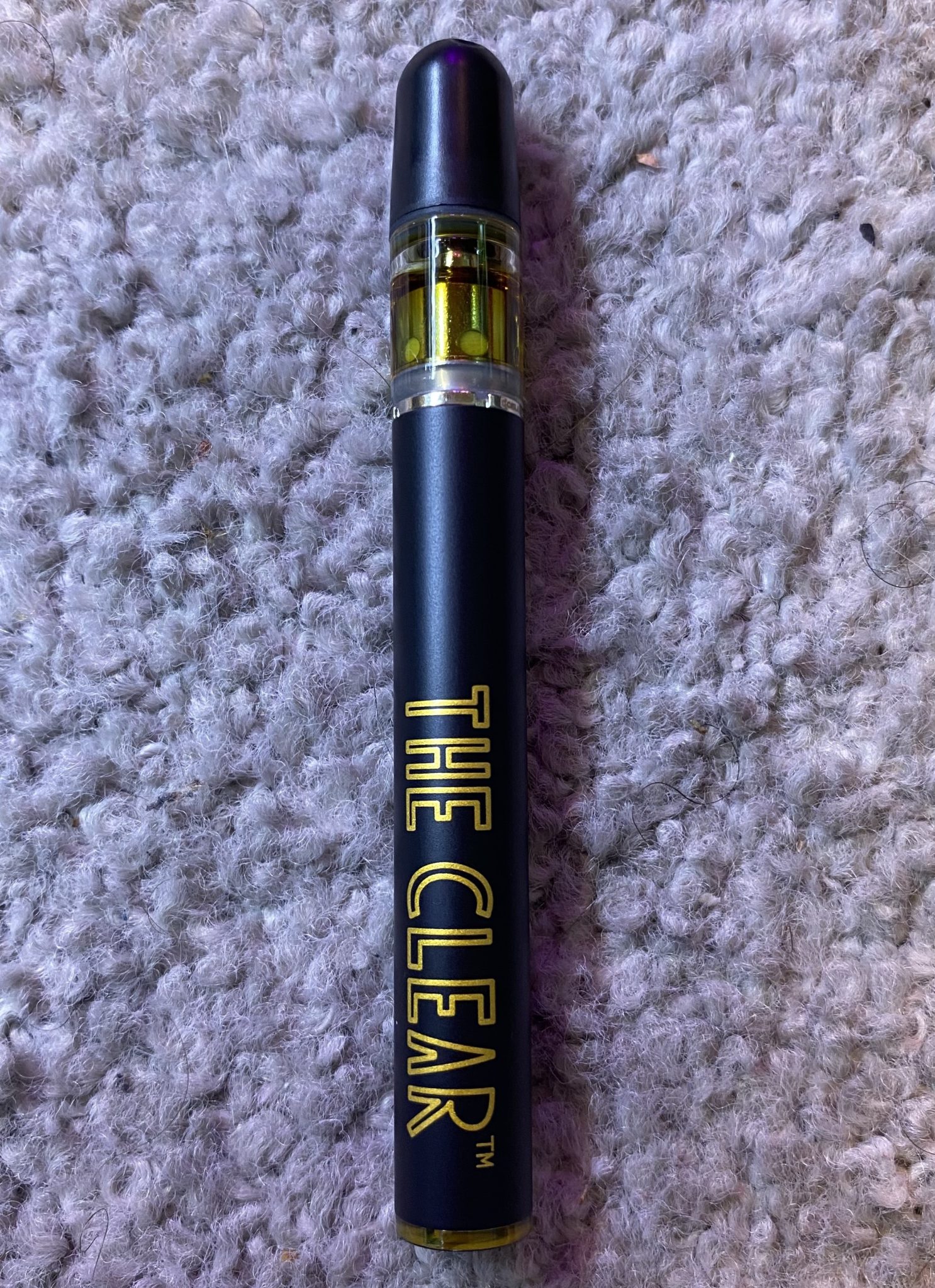 Will I be picking up this flower again soon?
I think this brand has high-quality THC products, and its smoothness of it is a big selling point for me. The price is more than I'd normally spend, but if they have reasonable Carts I'll pick one up. Overall I wanted to love this just because of that scratch and sniff (which I'll use as told before getting more of this brand's products.) But it was too sweet for my taste. So Blue Raz, you are stony, but not so tasty (for me).
You can find out more about The Clear products here.
Have you tried The Clear Disposables? Let us know in the comments or on our forum.