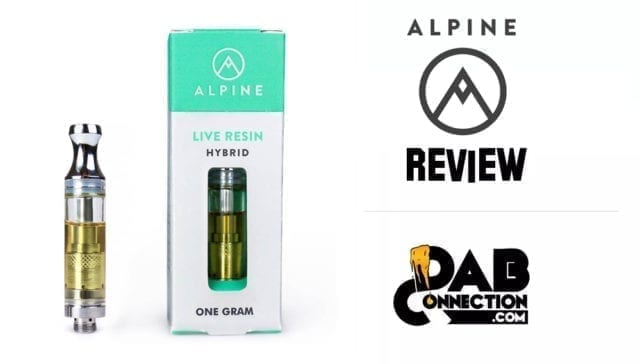 REVIEW OVERVIEW

Design and Build Quality

3

SUMMARY

This prefilled cart has some of the tastiest CO2 oil when vaped. If you're a flavor chaser this is the cartridge for you. You can taste the difference with this live resin cartridge, I could taste the gorilla glue strain and it was the same as the cannabis strain when smoked but much more smooth. Unfortunately, Alpine vapor cartridges are weak compared to others that sale for the same price and cheaper.
I was really anticipating the Alpine vapor cartridge review with high expectations. Alpine vapor may have some beautiful prefilled cartridges however it ends there for praises. The vaping performance isn't as nice as I thought it would be with such a nice outward design. The inside of the cartridge was surprising. The live resin oil itself tasted great but lacked strength! Keep reading to find out why I was disappointed with this cartridge and wouldn't recommend buying it if you want to get heavily medicated.
Licensing Information: Microbusiness C12-0000192-LIC
Editor note: More than 2 years later, we gave Alpine Vapor another shot. They've improved tremendously since this review!
The worst thing about the Alpine Vapor Cartridge is its design.
I was very confused when I opened up the Alpine vapor cartridge. I really thought I was buying the next generation CO2 cartridge that others would follow after all the hype out there. Inside the Alpine Vapor cart are coils attached to a wick. Vaping is smooth but not as smooth as others with superior vaping technology (which is almost every pen we have reviewed besides the original Kurvana). Although you can vape some good size clouds with this prefilled cartridge its just not as enjoyable as other options available. You taste the wick and wick is so 2013.
Not recommend for those looking for strong CO2 oil.
This prefilled cart lacks strength with its extracted cannabis oil. I consider a good prefilled cartridge to provide an experience close to taking a dab. Unfortunately, the Alpine vapor cartridge did not provide this experience. The label states this cart contains 77% THC. I have had shatter with a lower percentage of THC on the label feel much stronger. The Alpine Vapor cart's oil was weak. I found myself switching to straight wax on my vape pen because the Alpine vapor cartridge wasn't taking me to where I needed to be. I recommend other carts such as the Brass knuckles cartridge that test close to 90% on average for those after strength. Amber Industries, Americanna, and Justdab would also all be choices I would take over Alpine Vapor.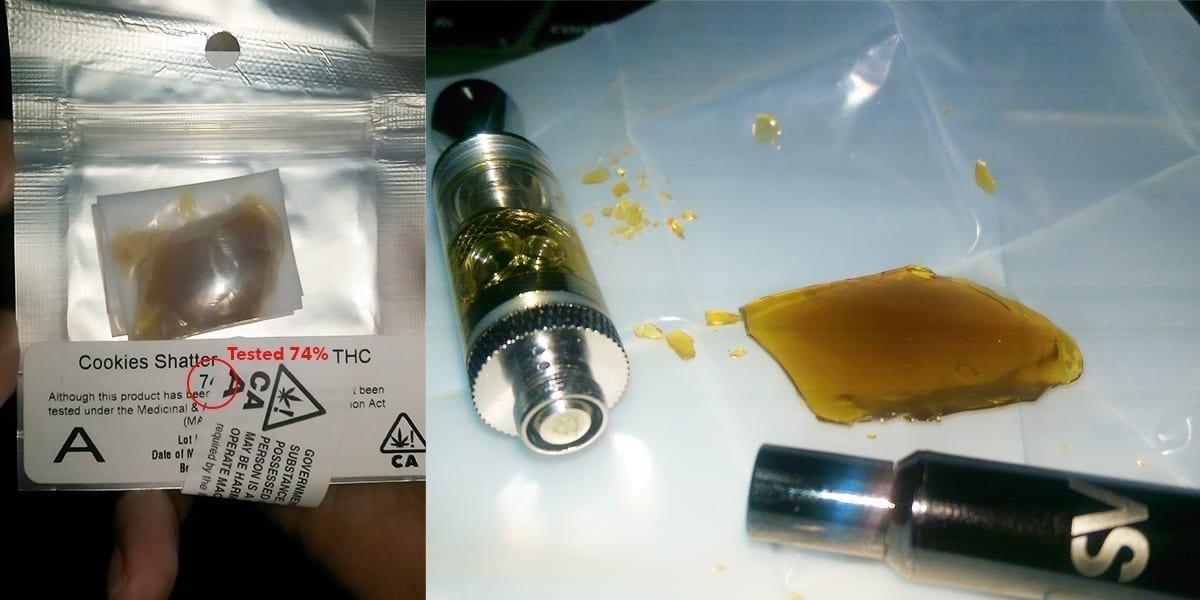 The best feature in this Alpine Vapor cartridge review is the flavor of the vape.
The main difference between this cartridge and most others is Alpine Vapor uses live resin for the cannabis material of their extract. The difference when vaping is very noticeable, those who enjoy the true taste of cannabis will enjoy this cart. Unfortunately, the flavor itself isn't enough for me to buy this product again in the future. If they can improve on their cart design and give some strength, then and only then would I consider trying out an Alpine Vapor cart again.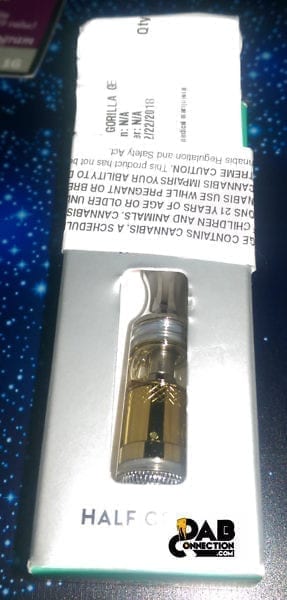 The Alpine cartridge live resin half gram didn't last as long as other half grams
This cart didn't last as long as many other half gram prefilled carts I have tried. The reason is that I found myself having to vape more than I had to with others to get where I wanted to be. This Alpine Vapor review really left me disappointed and felt like the marketing of the product oversold it. The Alpine vapor cart uses dated technology.
This prefilled cartridge fails to efficently vape all the live resin oil.
Vape cartridges have this problem all over the place. Both Amber industries and Heavy hitter carts have this issue too. CO2 oil is left behind, which is a waste. Unfourantely, Alpine vapor cartridges fail to be efficient at vaping every last drop of its live resin extract.
Different type of approach towards clean ingredients for extract.
Alpine Vapor uses a supercritical CO2 fluid extraction for the extract in its vape cartridges. This process yields cannabinoid-rich oil without any of solvents or residual plant matter. I could not find any lab test results online for any Alpine Vapor product. The oil itself looked very clean and vaping it tasted like some very clean extract. I wish they would have put more into the cartridge so you were not hitting off a wick, that may have helped.
What carts are better than Alpine Vapor?
Here are some brands, also from California, that are make better cartridges than Alpine Vapor:
Airo Pro, Select Elite, Korova, Kurvana, Justdab, and stick e vape
Concluding our Alpine Vapor review
The price does not justify the quality of the product. After this Alpine Vapor cartridge review I couldn't recommend this product when there are so many others that perform better for the same price. This cart did not meet expectations. This prefilled cartridge is all show but not too much of a performer. Let us know if you tried this cart out in the comments, please contribute to our Alpine Vapor cartridge review so that others may make an informed purchasing decision.
I know some people out there like weaker bud. If you are looking for a weaker cartridge on purpose, Alpine Vapor might be a good option for you as it does taste good and the oil is of great quality, though most DabConnection readers are probably looking for maximum strength. You can find Alpine Vapor cartridges at various stores listed on their site here.