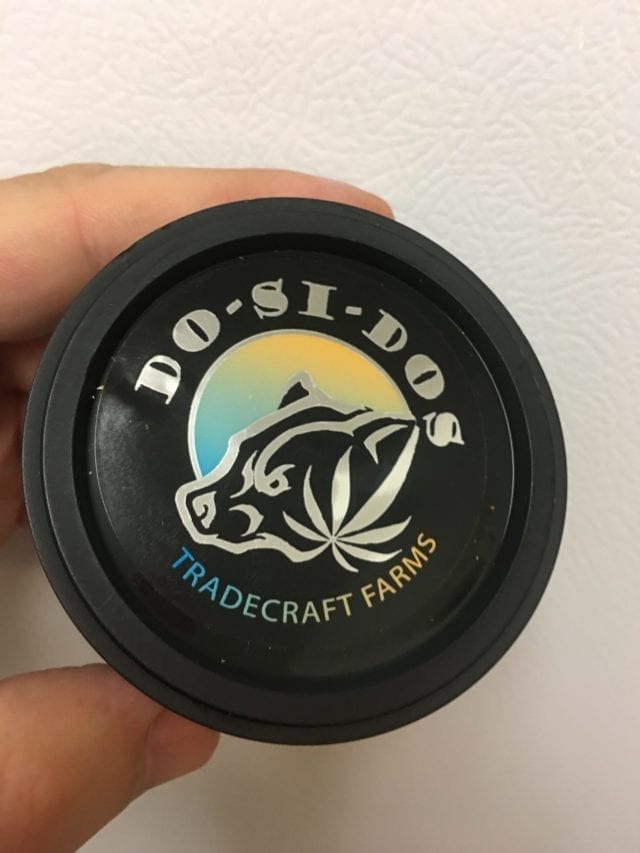 Tradecraft Farms Is Making Some Great Quality Buds and Wax
In this review we jump into flower and dabs created by Tradecraft Farms and Tradecraft Extracts. They are based in Los Angeles, California and their items can be found at California medical dispensaries. They're best known for making stick e vape, which made our best cartridges of CA list. Branded weed and concentrates are here to stay. Tradecraft Farms is bringing the quality in the form of buds and their concentrate brand, Tradecraft Extracts. They claim to properly flush and cure everything they sell. Based on using so many of their products, I believe them. Given I don't get any crackles on the bud and the concentrates taste super clearn, this is a good sign they are doing what they say.
Weed in a Can… it's Magic!
Not all of buds made by Tradecraft Farms are created equal. They save the best nugs for their nitrogen sealed jars. They are top of the plant nugs and there's no shake in these cans.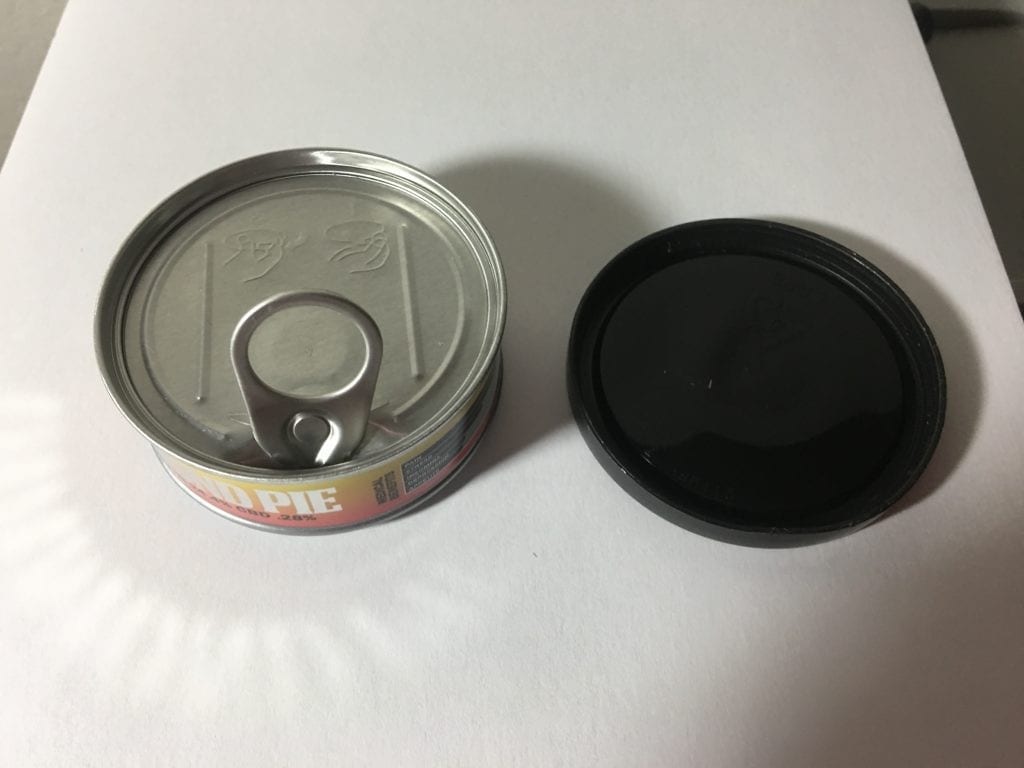 Not only do these jars look cool and seal the smell, they keep the buds fresh as can be. They have an easy open top that is opened like a can of tuna, but smells a lot better once it pops open. According to Tradecraft, the weed in these cans has a 2 year shelf life. For the weed smoked in this review, it was almost all joints with a few hits from the pipe.
The Bud Strains by Tradecraft Farms
I was able to try the following strains: Kosher Kush, Tahoe OG, DosiDos, SFV OG, Blue Skittlez and Diamond Pie. SFV OG and Blue Skittlez being the Sativa of the bunch. Kosher Kush and Tahoe OG are Indica. DosiDos and Diamond Pie are Indica dominant hybrids. Here I will go through the good on each strain. Tradecraft Farms also gives a breakdown of the effects of each type listed on the jar. I took pictures of most of the jars and will post the information here.
Kosher Kush
This strain had a very pungent smell that reminded me of a great OG. The effects were highly relaxing.
Tahoe OG
A very piney smell with crystal covered nugs. Crack open a nug and you can see the crystals glisten. This is by far the best Tahoe OG I have tried.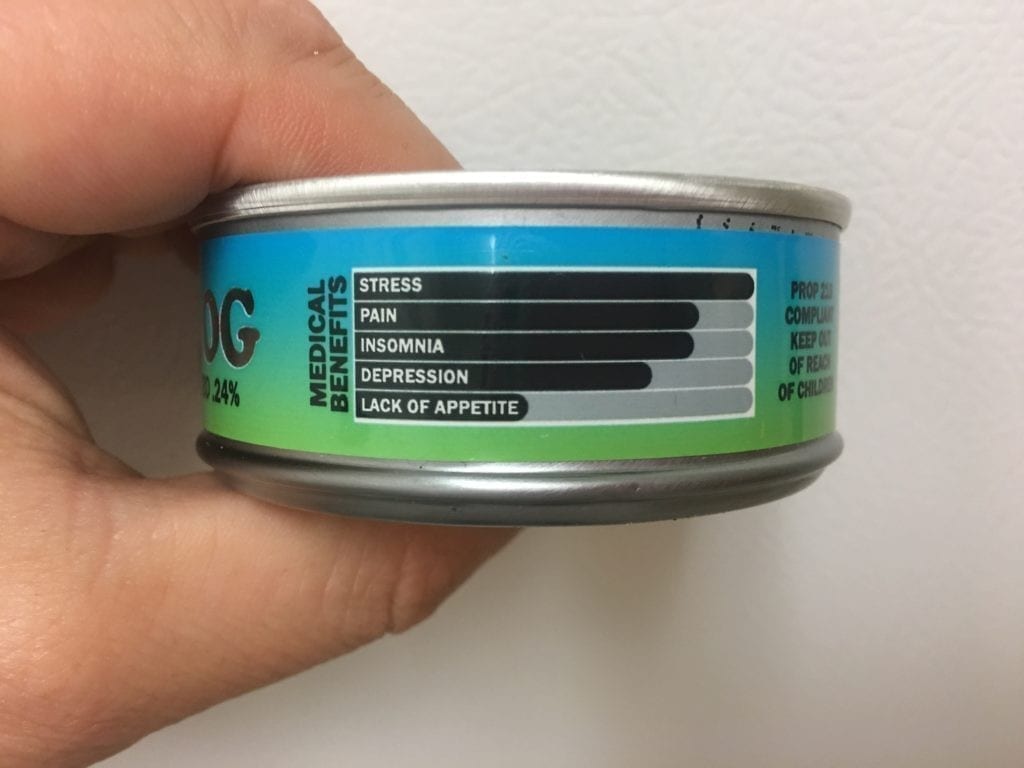 DosiDos
Crack open the nug and a lot of crystals are easily visible. Although the THC content is not the highest, this felt the strongest. Very smooth hits.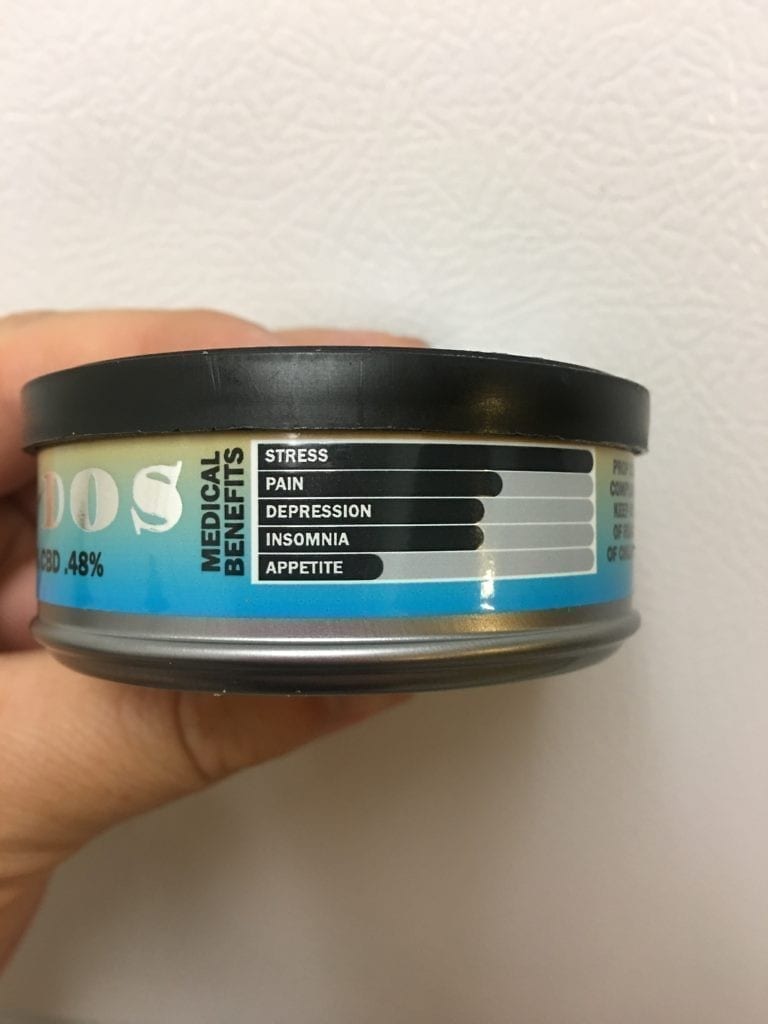 Below check out this cracked open DosiDos nug… covered in crystals!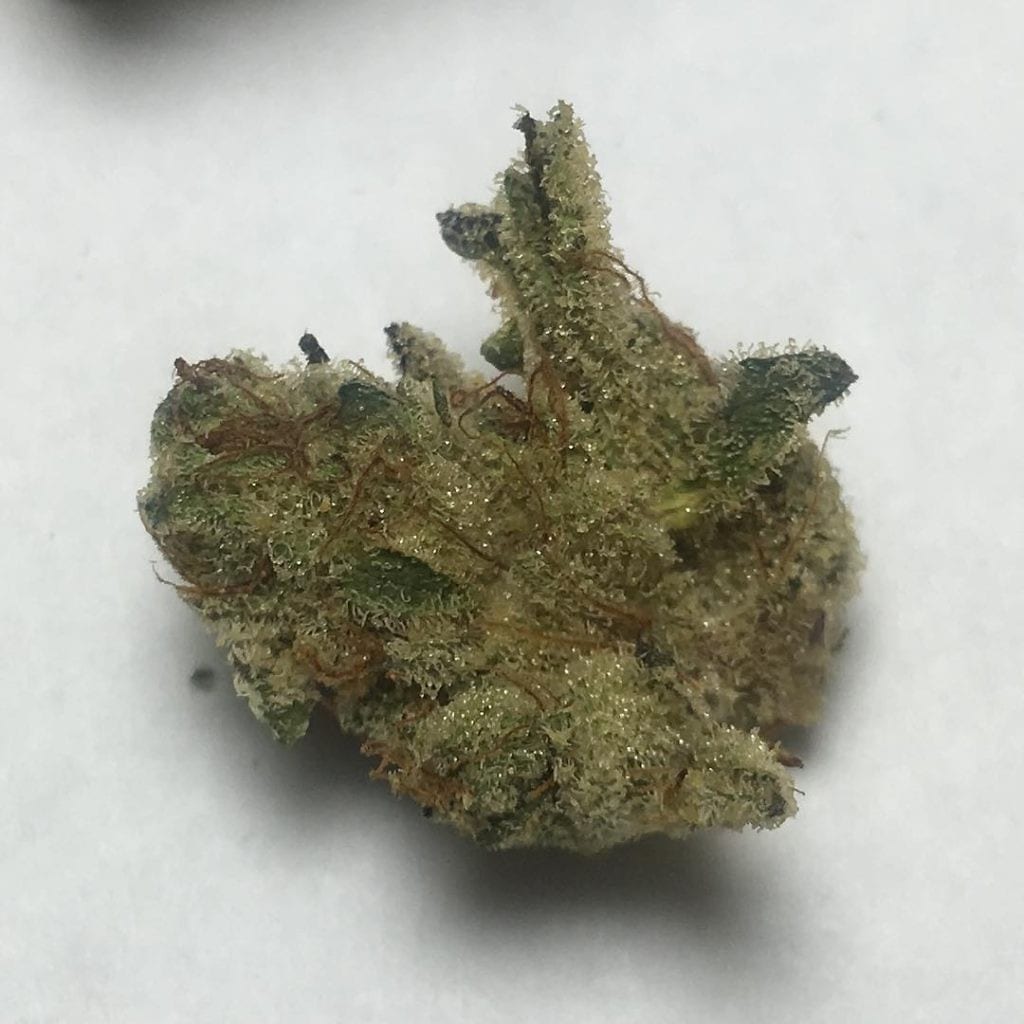 SFV OG
Although I have seen SFV OG often listed as an Indica or Hybrid, Tradecraft has theirs listed as a Sativa. Makes sense, as this strain was way more energizing than other SFV OG variants I have tried that were more sleepy.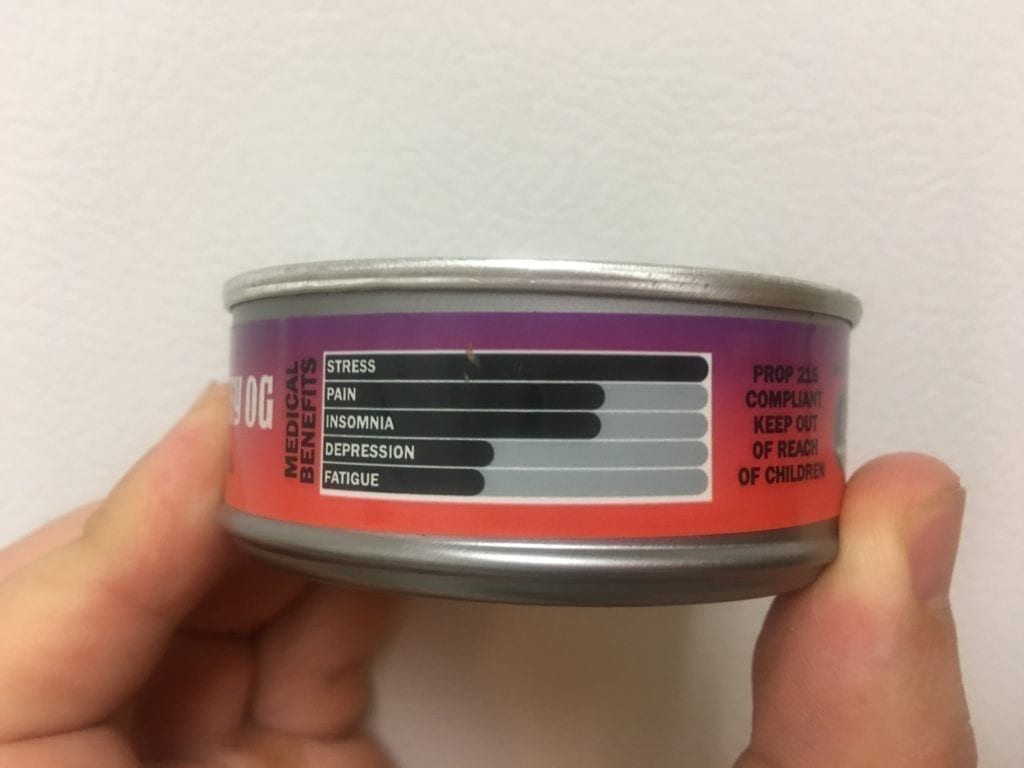 Blue Skittlez
Excellent flavor and smell. I found this not to be as strong as the others, but I lean more towards Indicas.
Diamond Pie
Very pungent smell. Gave a very relaxing but still energized feeling. Great for on the go. Below you will see Diamond Pie in the can.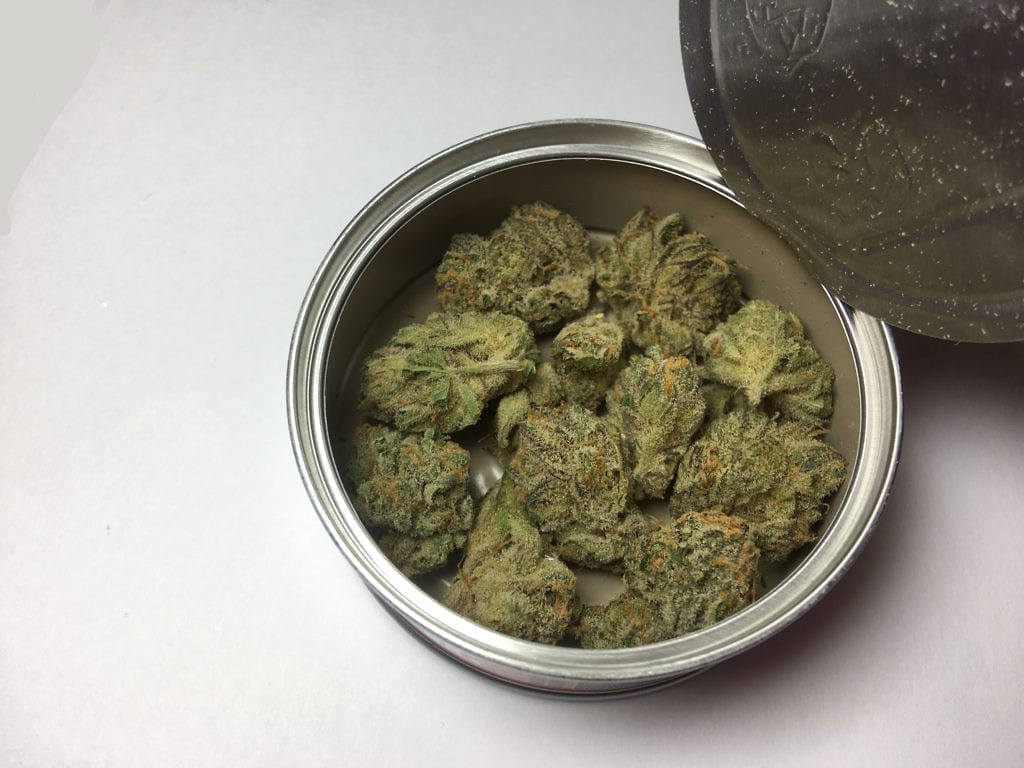 Tradecraft Extracts
Now on to the more potent stuff. Tradecraft Extracts makes high quality extracts you can taste. I tried both their budder and shatter. I hit them with a vape pen and also mixed some of the concentrate in a few different joints. Below I will go through both of them.
Budder
This wax looked like most the other waxes I have seen, but with a very clean taste. The strain I tried was Kosher Fruit, and it was a great budder.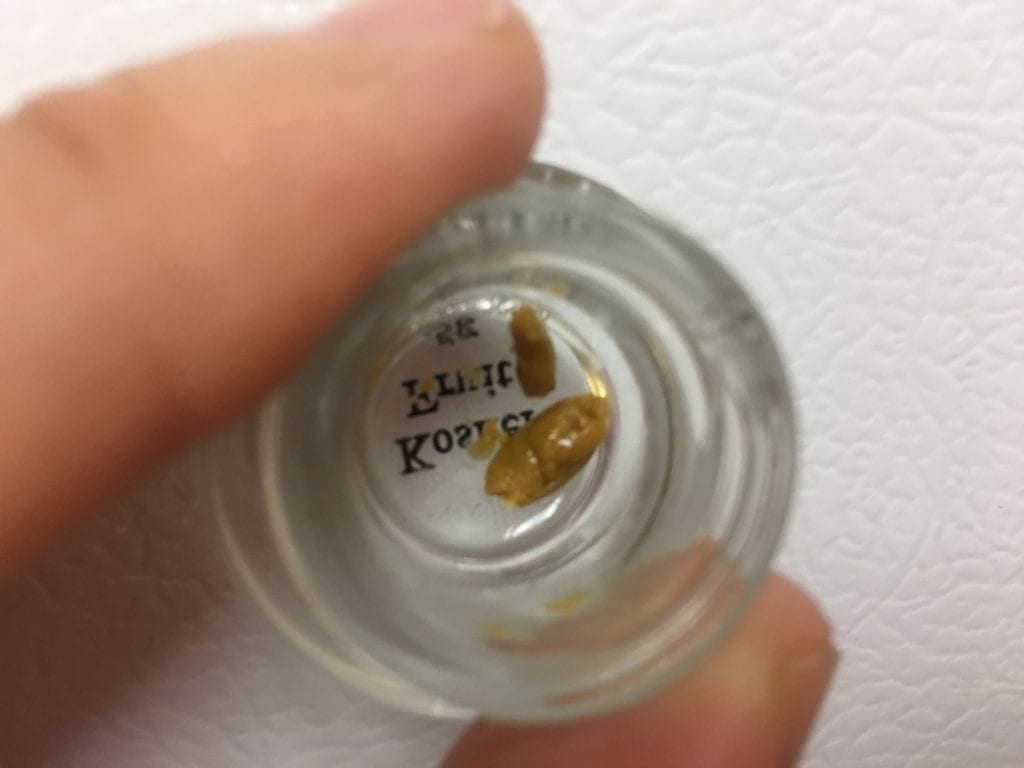 For those of you in non-medical states that hit wax, you probably are used to the taste of butane by now. Tradecraft Extracts shows again how clean their processes are by making a great budder with no butane taste at all. No sparks were flying from the vape or waxed joint that I was smoking either.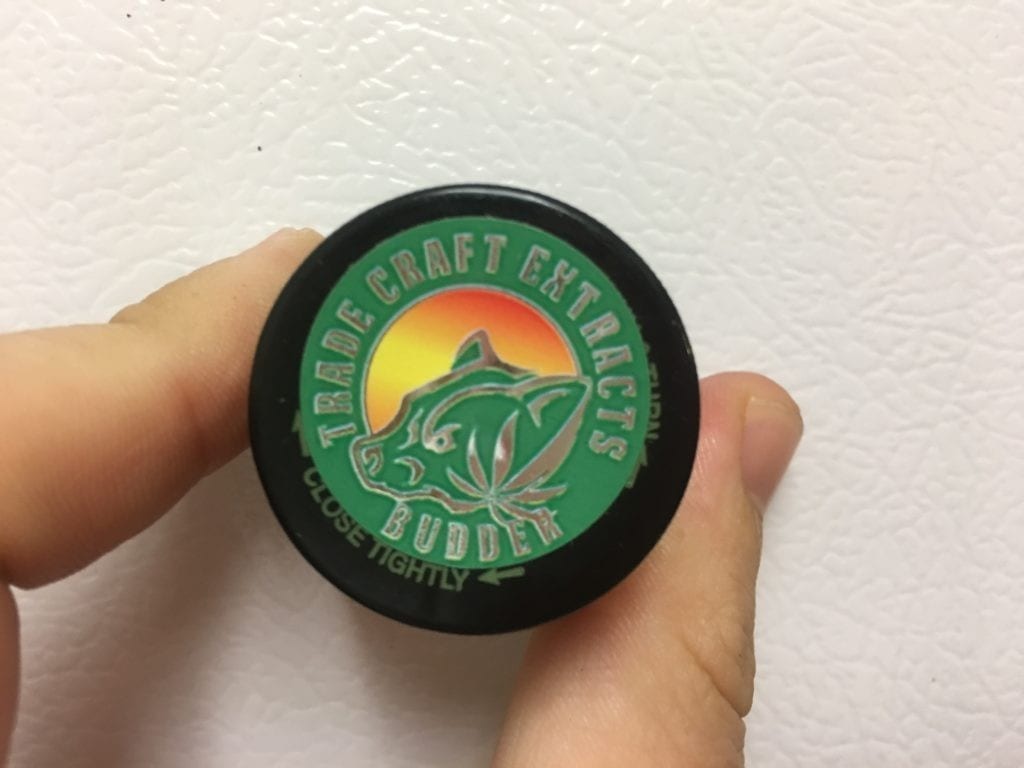 Shatter
The shatter also looked just like most every other shatter that you see out there. Tradecraft has made some really smooth shatter though. Just like the budder, I tried this in a vape pen and mixed in with some joint.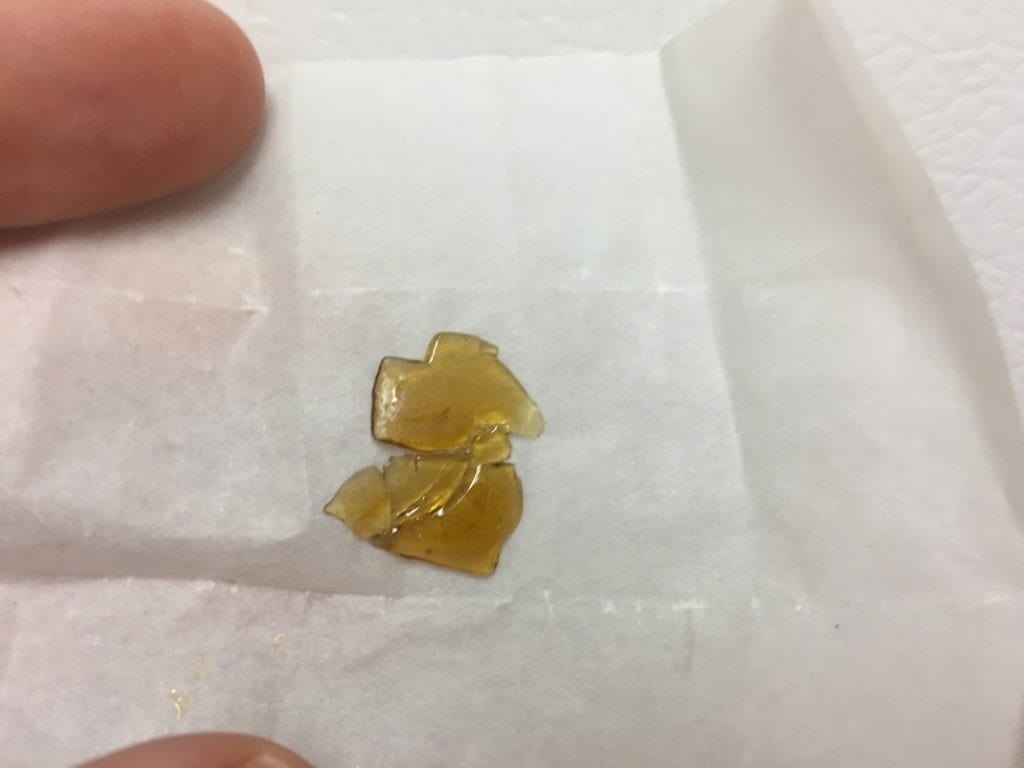 Same as the budder, no crackling or popping sounds at all. Completely clean taste. The shatter also felt substantially stronger than the budder. No crackling here. I also used Tradecraft Farms bud with their shatter in a joint, and it was way smooth.
Overall, Tradecraft Farms and Tradecraft Extracts Deliver Quality All Around
I still have more strains of wax to try from Tradecraft Extracts, but so far everything has been top notch. For the buds, I have smoked all that were available at my local dispensary. Overall, everything Tradecraft produces has been top notch. The only bud that was not super strong was Blue Skittlez, but still tasted and smelled excellent.
On top of the quality, the price was pretty good as well. 1/8 cans of weed are $45 at most dispensaries. Budder was only $20 a half gram. Shatter was $25 a half gram. If I am at a dispensary and Tradecraft is on the shelf, I will be usually selecting that over the generic bud that's there.
I would say visit their website to get more information, but it looks like it's under construction right now, so check out their instagram or search weedmaps to find them locally.