REVIEW OVERVIEW

Design and Build Quality

6

SUMMARY

The Kabunky Vape review shows that this is a very high quality vape! From the design and the oil quality to the taste and the efficiency, this vape will exceed your expectation!
Kabunky Vape is the house brand for Nevada Made Marijuana, which has locations in Henderson and Laughlin. Kabunky's THC vape cartridges come in a variety of strains, the most popular being Strawberry Lemonade.
UPDATE 8/28/2018: Kabunky has switched back to old style CCELL cartridges. This has hurt the strength a lot.
UPDATE 3/3/2019: Kabunky has swtiched back again to up to date cartridge hardware. They are back as on of the best brands in Nevada.
Now that Kabunky is back to it's old hardware, it has made our best cartridges Nevada list!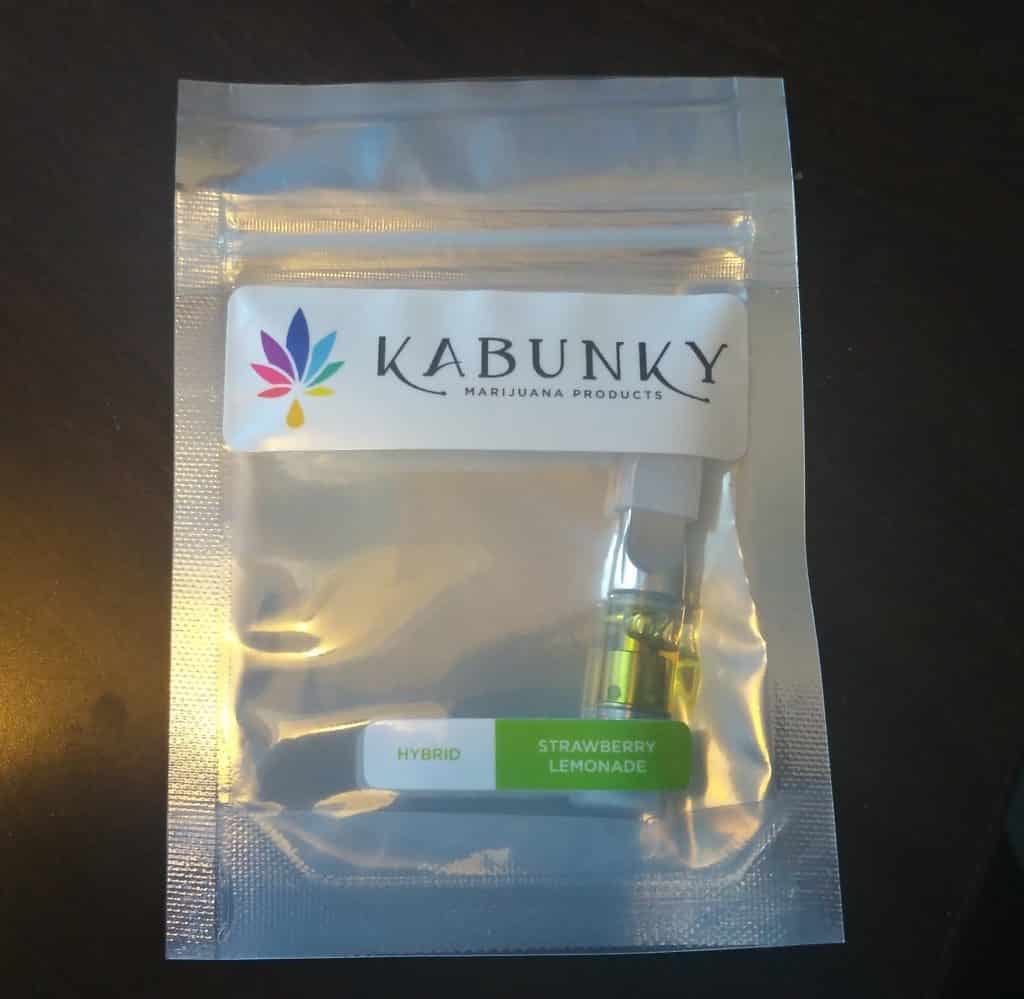 Kabunky uses original CCELL vape carts, A+ on that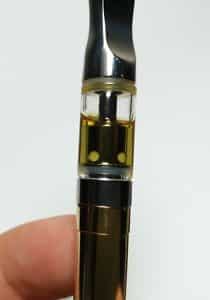 Quality and build are top notch with Kabunky. Kabunky's hardware is original CCELL hardware. Good airflow, strong hits. This category is an easy win for vape brands, just pick a good quality delivery system. Going cheap on out on knock off CCELLs usually results in less air flow, like we found with the otherwise great Game Time cartridges. Oil Quality: Strawberry Lemonade best of best
Coming in at 86% THC, the label looks pretty strong. The reality is its effects are stronger than the cartridges we have tried, save a few that are on par. Particularly Strawberry Lemonade is just exceptional. Kabunky's other cartridges are good too. I would put any random Kabunky vape cart on the same level with any random Select Oil vape cart. Strawberry Lemonade beats everything though.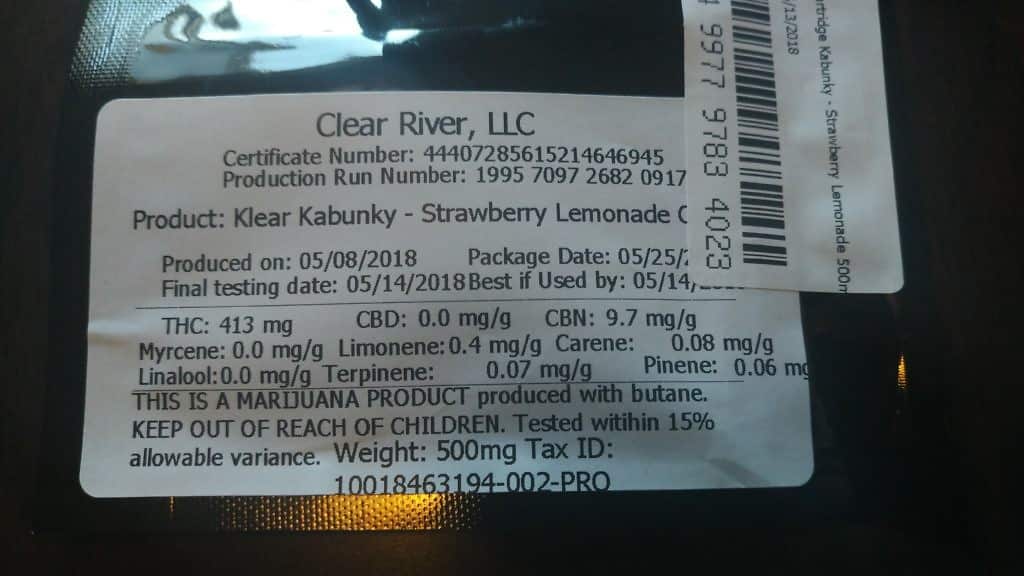 Kabunky's other cartridges are good too. I would put any random Kabunky vape cart on part with any random Select Oil vape cart. Since Kabunky is currently only available in Nevada, it is batch tested, so their are no pesticides or residual solvents, or it won't make the shelf.
Kabunky vape cartridges are some of the strongest 
Kabunky's Strawberry Lemonade probably is the strongest vape cartridge I have ever tried. Its real drugs. Try some other carts, and you will feel like a heroin junky chasing the dragon.
Taste: Truly excellent, best of best
I did not think I would be giving a house brand cart so many 10s, but the Kabunky vape cartridges are just such fire! All carts by Kabunky were on par with all other top brands that are more well known on strength, but compare any brand to Strawberry Lemonade and you probably cannot find anything as strong.
In our Stiiizy review we found a really strong vape, but it was way more hardware dependent. Kabunky is still stronger.
Efficiency is excellent to the last drop 
Kabunky has no issues with efficiency. They used authentic CCell vape cartridges. The Kabunky cartridge has no waste.
Number of Puffs were decent, but the oil did not burn super slow
The oil on the Kabunky cart lasted about as much as standard carts. I have found CO2 carts to get more puffs per ml, but these were so good I would still prefer Kabunky over any CO2 cart.
Value: Kabunky vape cartridges are expensive, but can be cheaper on Thursdays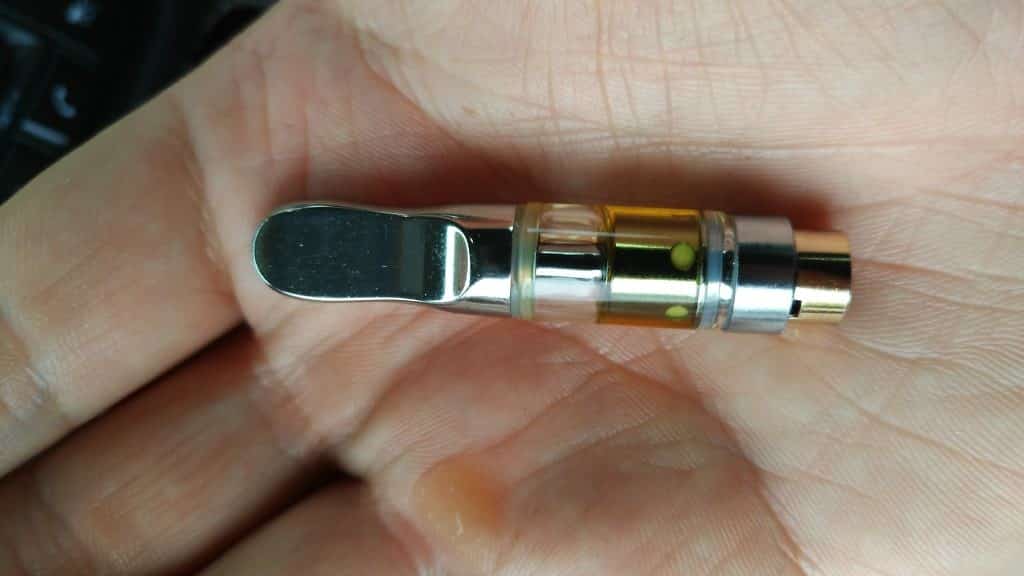 On Thursdays Nevada Made Marijuana has a cartridge sale where all Kabunky cartridges are $45 instead of $70 for 500ml. This sounds crazy expensive to CA residents, but it is pretty standard for NV. It gets cheaper if you are a medical patient, even if the recommendation is from out of state
If coming from CA, see our guide to getting the cheapest medical card online. In NV the dispensaries will take a copy of the rec, and you get that almost instantly online. Separate line and lower taxes! Dispensaries are crowded in NV (except where I got SST vape carts in Lake Tahoe, NuLeaf in Incline Village)
One problem is Strawberry Lemonade sells out fast and might before that Thursday deal. It is that good though I would still buy it at full price. I think the staff probably buys them too. If I worked at a dispensary carrying these I would be grabbing 4-5 before they hit the shelves.
In conclusion, Kabunky is the best brand you never heard of. If you are in Nevada or visiting, definitely check this brand out. Find the Strawberry Lemonade THC cartridge, and you will not regret it! You can find more about Kabunky here.