REVIEW OVERVIEW

Design and Build Quality

10

SUMMARY

I have tried at least 5 Roots THC cartridges and they're all excellent.
Roots Extracts makes cartridges that so far are perfect in every way. They are made by Taproot Holdings, a Nevada based cannabis company. The quality of Roots cartridges exceeds almost any other brand I have tried. After trying five Roots cartridges, they have become one of my favorite brands. We recently put Roots #1 on our best cartridges Nevada list.
The only downside is that they're only available in Nevada.
Pros:
Overall one of the best brands
Strong effects
Quality CCELL hardware
Fair pricing
Cons:
Currently only available in Nevada
Recommendations:

 Taste could be improved, but not worth sacrificing strength over.
Roots extracts cartridges are some of the consistently best THC vape carts
The strains we tried out for the Roots cartridge review were Cheese (Hybrid), Cookies N Cream (Hybrid), Tangie (Sativa) and Ghost Train Haze (Sativa). We got a second Cheese cartridge as well. After testing a large variety of Roots Extracts cartridges, I can honestly say that none of them are bad and all of them are great. Take a look at our video reviews below. Then continue reading for a more in depth review. We only took videos of two strains since the result is basically the same: they are great carts. Taste was similar on all of them as well.
Roots Cookies N Cream video review
Roots Cheese cartridge video review
All around Roots delivers high quality stuff
Roots cartridges are all top notch. From the hardware, to its oil to the taste, pretty much everything about it is really good. This has become my favorite brand anywhere. It would be great if they become available in other states as well.
Design and Build: Top notch because they use the newest generation CCELL cartridges
Roots uses the newest generation CCELL. These currently are the most reliable cartridges and hit the best with CCELL batteries like the CCELL Palm and CCELL Silo. Roots also uses the ceramic type mouthpiece which is my preferred version of the new CCELL cartridge over the plastic top ones that Select Oil uses on their cartridges.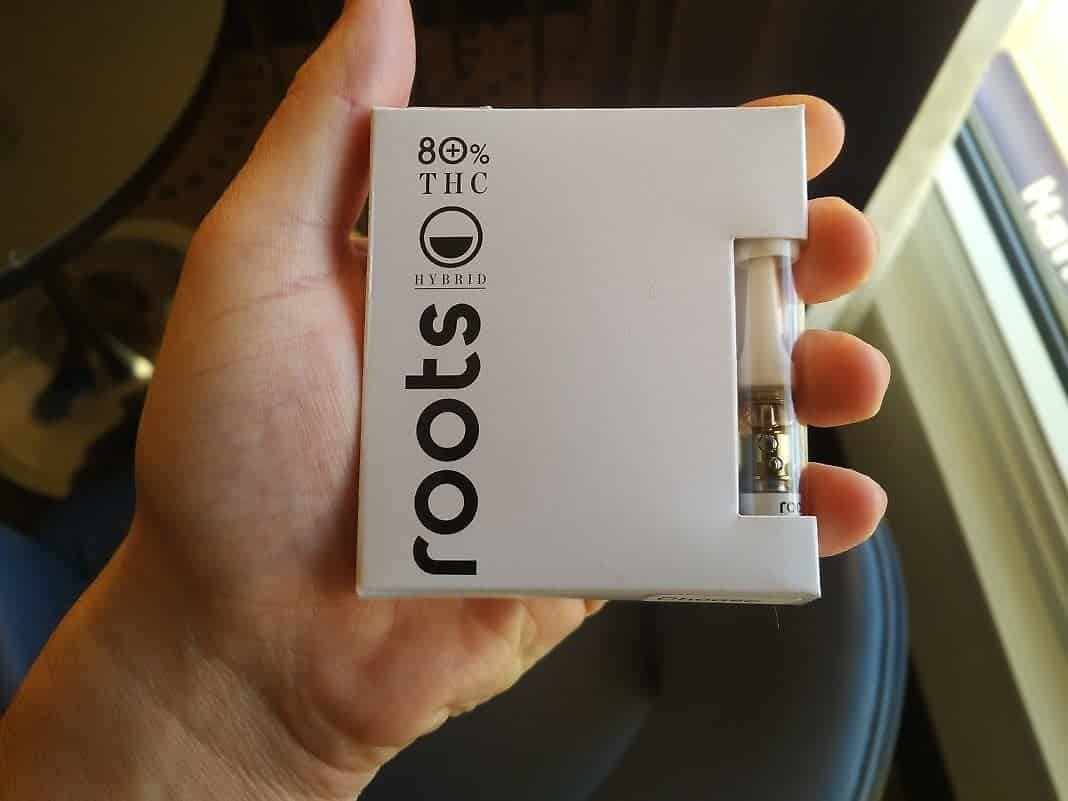 Oil Quality: Amazingly good!
Roots Extracts' oil quality is amazingly good! They make an ethanol extracted distillate that stays consistent throughout the entire cartridge. Nothing goes cloudy and it looked the same the entire time.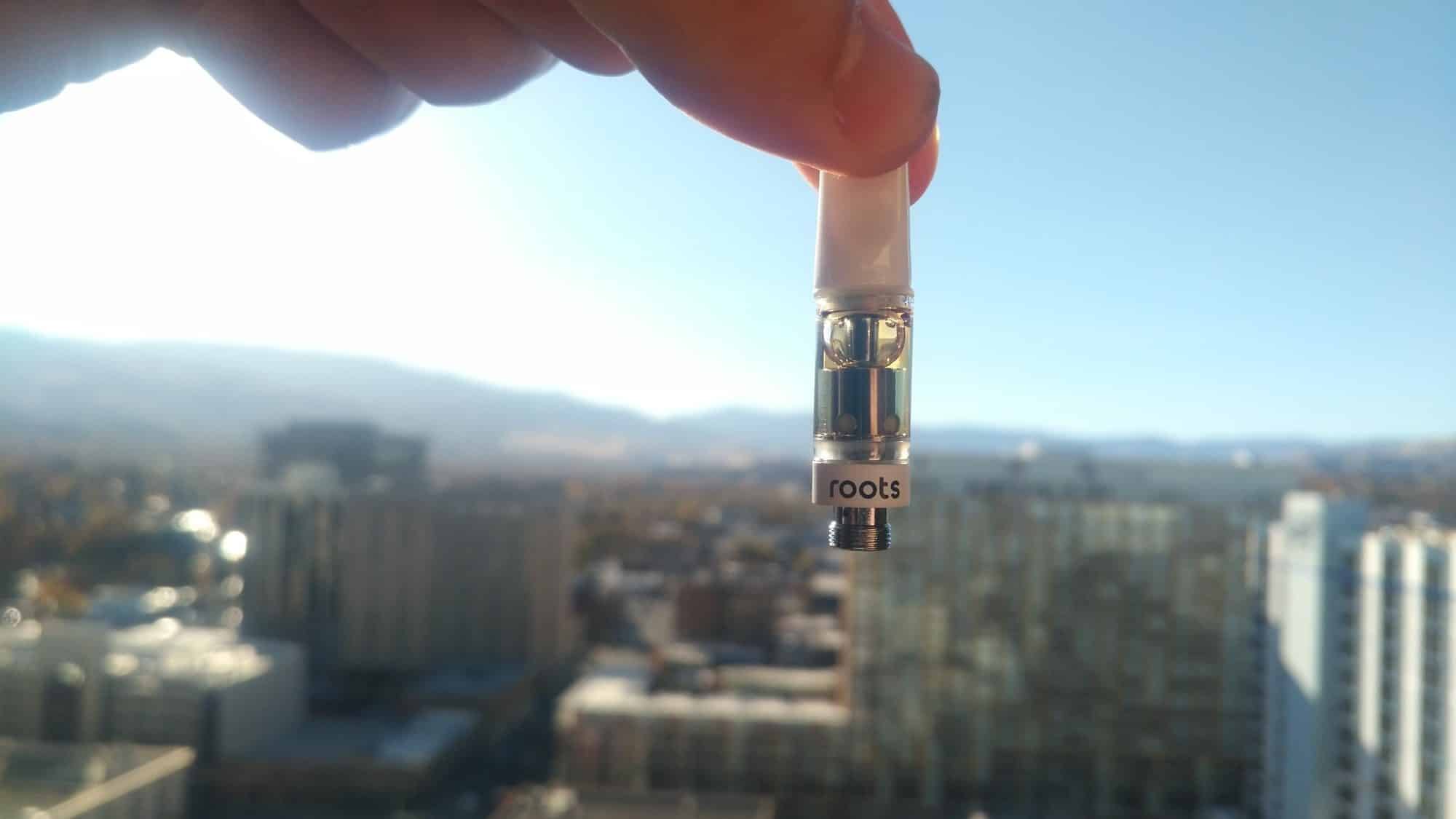 Strength on Roots cartridges was excellent
Even the weakest Roots cartridge was still stronger than a lot of other brands' top cartridges. In fact, Roots might be a little bit too strong for some people. If you're used to hitting the new Stiizy Pen and that is the strength that you like, then Roots might be too strong for you. Below are the various test results for Roots cartridges.
Ghost Train Haze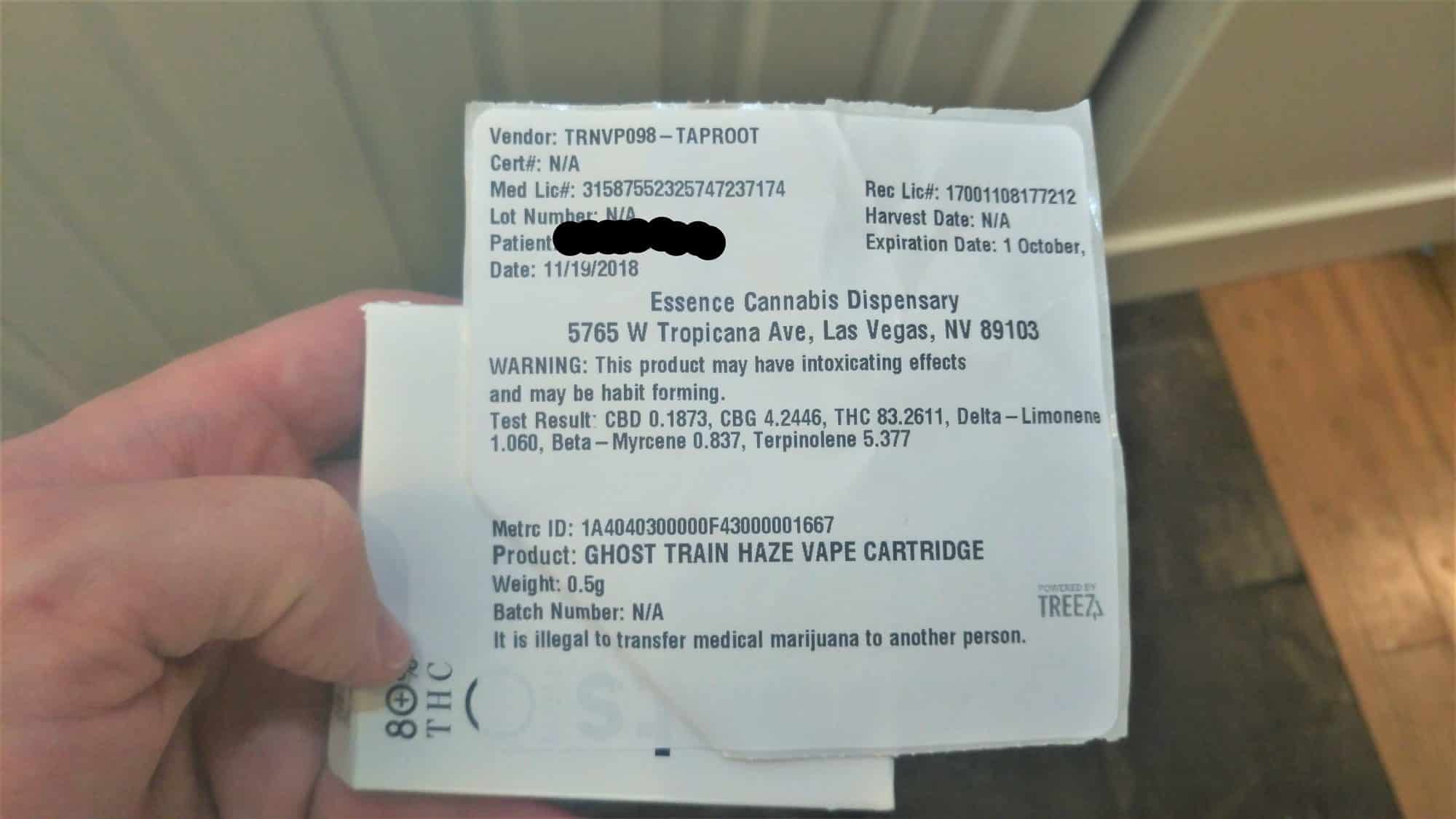 Coming in at 83.26% THC, it is strong. These cartridges were stronger though in overall effect than many carts I have tried in the 90s.
Cookies N Cream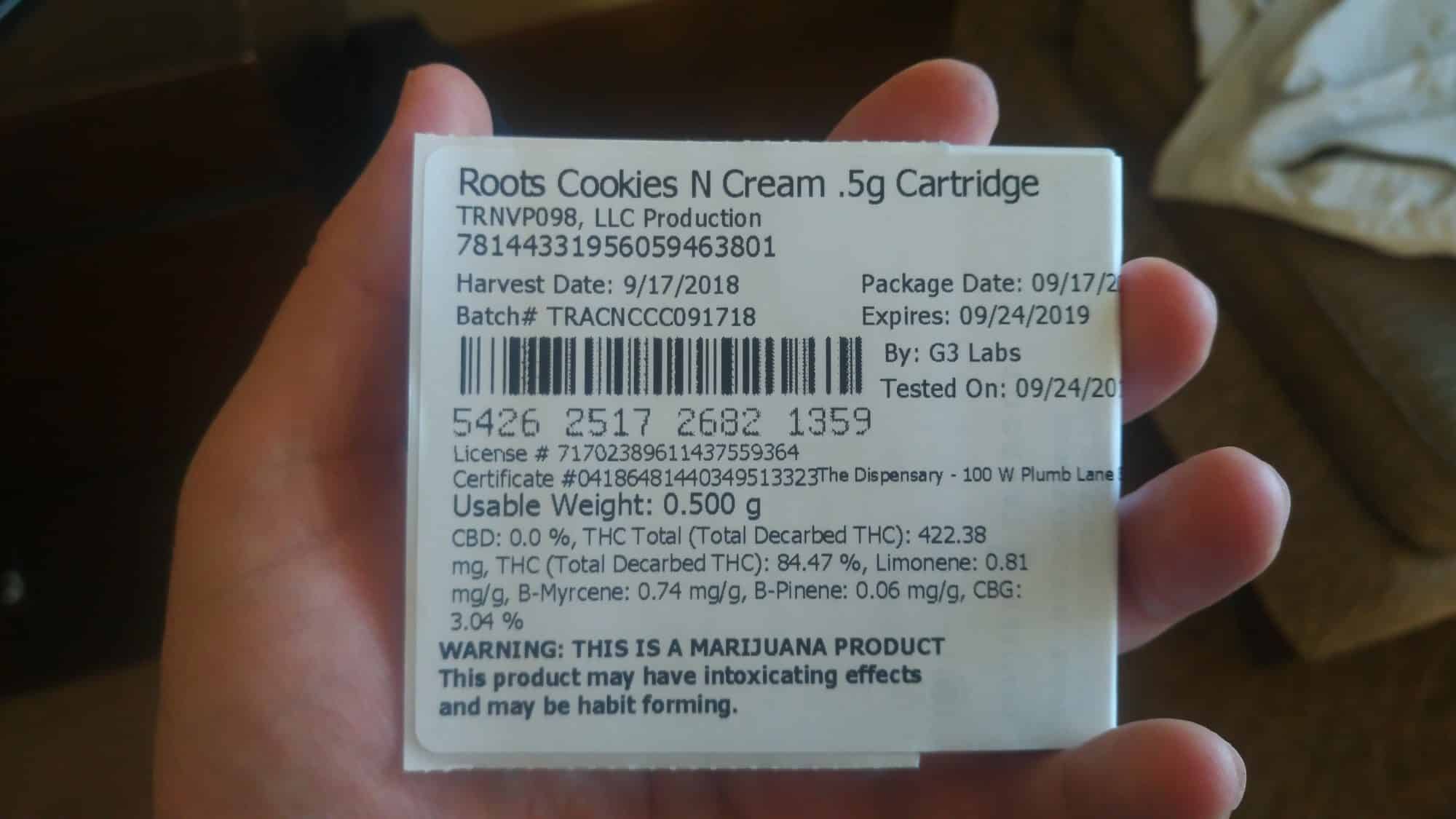 Cookies N Cream had the highest overall THC content at 84.47%.
Tangie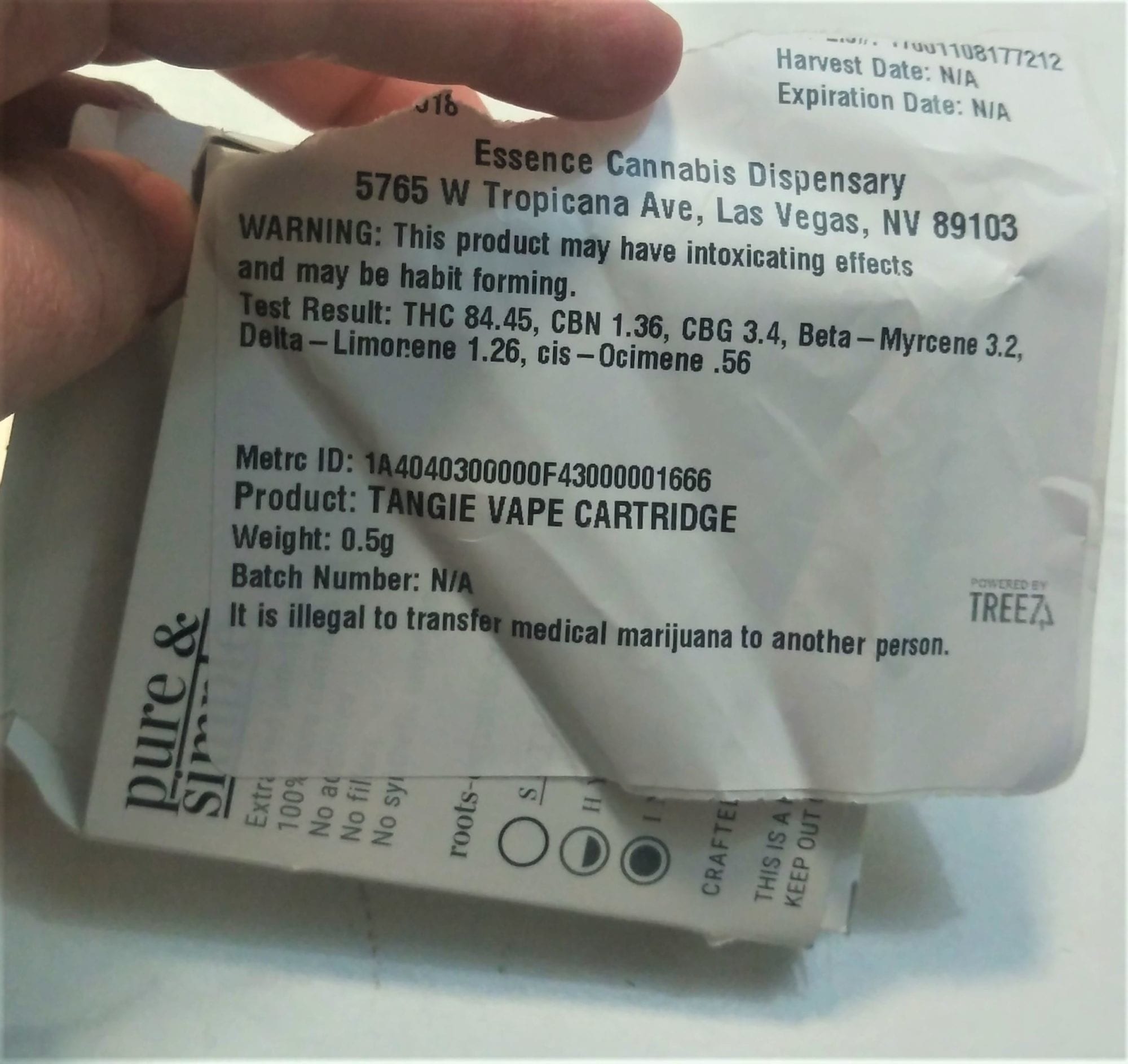 Tangie comes in at a strong 84.45% THC.
Cheese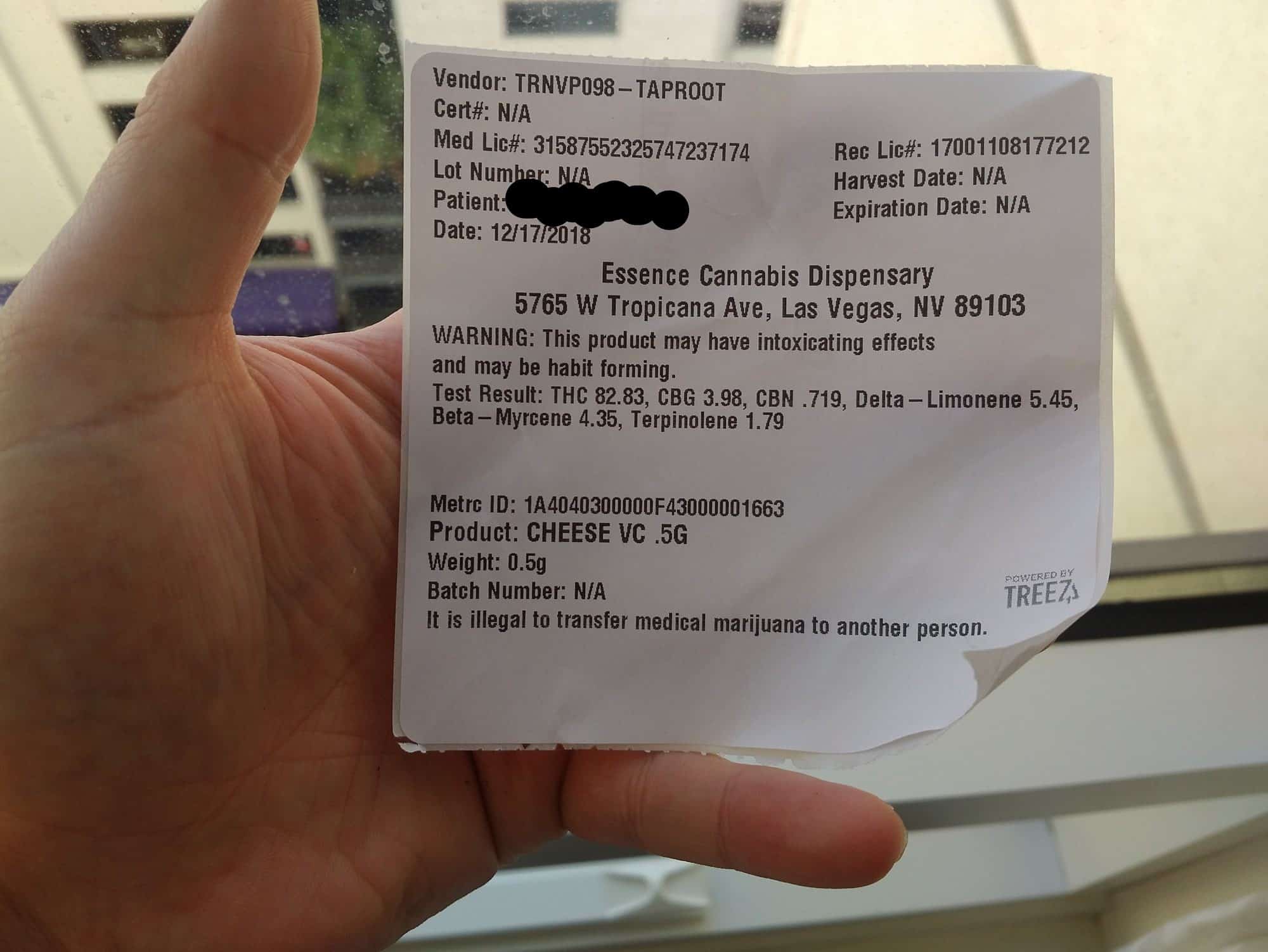 Cheese came in the lowest of the bunch at 82.83% THC. Even though it was the lowest, it turned out to be our favorite.
Taste was pretty good, but not the best
It was not the absolute best tasting cartridge I've ever had. However, given the strength, in effect it was totally worth whatever taste you had to go thru even though the taste was not that bad. I would say the best tasting cartridge at this point is Mountain Mist from Airo Pro.
Efficiency: Absolutely no issue with new CCELL
Because they use the new generation CCELL cartridge, they are absolutely no issue with efficiency. This is as efficient as a vape cartridge can get.
Number of puffs – Roots cartridge oil seems to last.
The combination of Roots oil and the new CCELL cartridge gives Roots an excellent number of puffs. It lasts quite a while and you'd feel like you're getting what you should be getting out of a cartridge.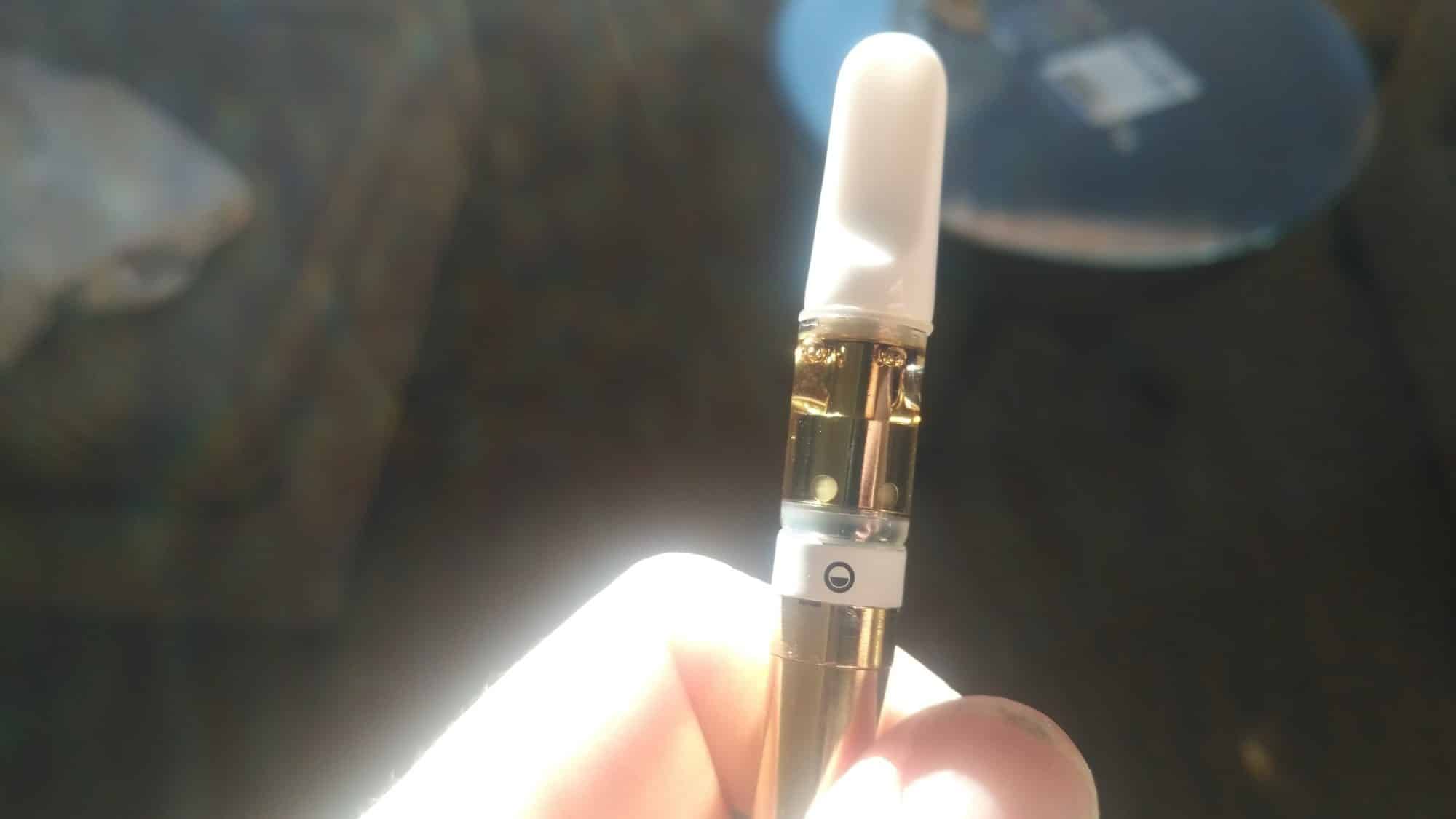 Value: Roots is pretty much standard pricing for Nevada.
Most Roots cartridges are $45 to $50 depending on where you go. In Reno at The Dispensary they were $50 a pop, while at Essence West Tropicana in Las Vegas, they are $45 for medical users. Occasionally you can find sales on Roots. There was a 2 for $60 which is extremely a good dea at The Dispensary in Renol. However, even at standard price the Roots extracts cartridges are a great deal. I should note that in California, cartridges are much much cheaper. Roots is a Nevada only brand so we are comparing this to other Nevada priced cartridges.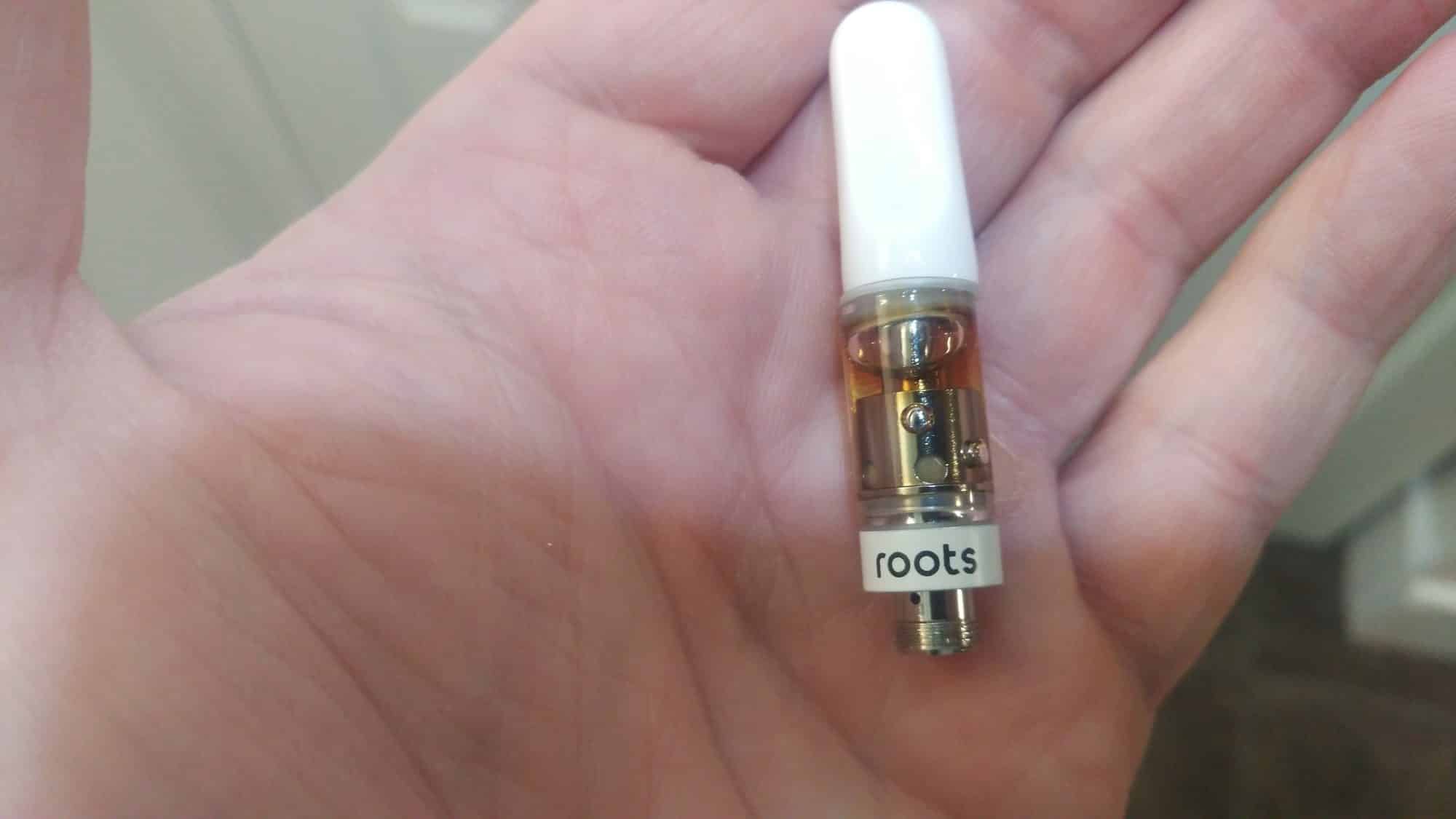 Conclusion: Overall at this point Roots Extracts is one of my favorite THC cart brands
Everything from Roots has been good. It's always consistent. I've now tried 5 cartridges from them and they've all been excellent. My friend tried many of them with me and thought they were the best carts he had ever tried. Roots is a brand I am definitely getting again. You can learn more information about Roots extracts cartridge on their website here.