REVIEW OVERVIEW

Design and Build Quality

9

SUMMARY

MOXIE vape pods are the stronger answer to the brand's previously average THC cartridges.
MOXIE pods came out about a year ago as a comeback to their prior cartridges that just didn't really live up to the MOXIE name. MOXIE is a California and Nevada brand but is more known and has a long history in California.
Pros:
Extremely strong
Very tasty
Lasting high
BPA free where oil touches pod
Cons:
Not as efficient as a cartridge
Recommendations: This is more on CCELL than Moxie, but make those pods a bit more efficient.
Licensing Information: Moxie CDPH-T00000017EXT CDPH-T00000018EXT A11-17-0000001-TEMP M11-17-0000001-TEMP
For years, MOXIE has produced some of the absolute best and most expensive cannabis concentrates in California. From their cake batter to their shatters, pretty much everything that MOXIE has made is top-notch. When we first tried the MOXIE cartridge, we were disappointed based on how good MOXIE products have been otherwise. Not that the cartridge is terrible, it was decent, but not really living up to the quality that MOXIE typically has.
The pods finally came through and blew me away on strength. The strains used in this review are Maui Wowie and XJ13. Both of these pods were extremely strong. I tried the same CCELL Dart system with other oils in it so I know its not just a pod, these are really THC oil quality products. We recently added them to our best vape cart lists for California and Nevada.
You can't go wrong with a MOXIE pod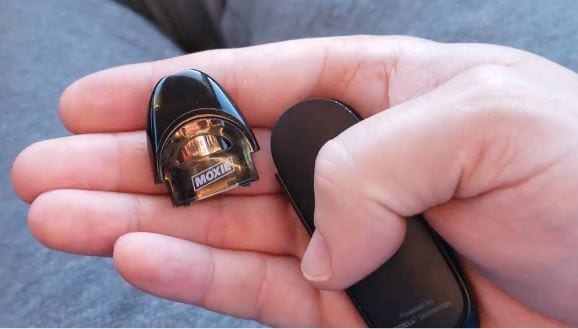 From start to finish, the MOXIE pod was awesome. Maui Wowie is artificially flavored and XJ13 is standard with no artificial flavoring. Maui Wowie's artificial flavoring one did not give any headache and was very clean. The other one tasted more like a straight distillate but it was still great.
MOXIE pods have awesome build quality, design could be improved
The hardware used in the MOXIE pod is the CCELL Dart. It's the same internal pod that you have on CCELL UNO and CCELL VOLA with a different mouthpiece and battery. The plastic that touches the oil is BPA-free and the core is ceramic. Take a look below at the picture of the core from a CCELL cartridge, they're probably using a very similar core.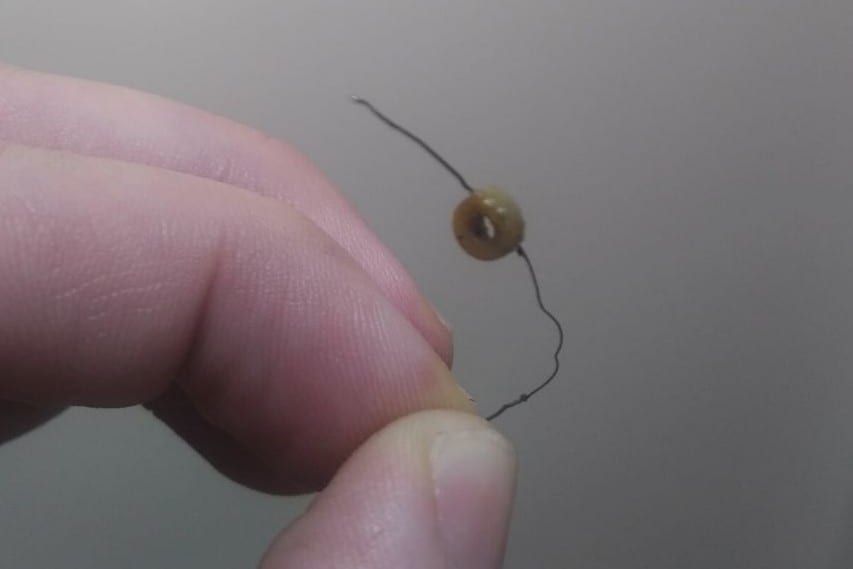 Design is where there could be some improvement. Taking apart this pod if there happens to be an issue is really a pain. However, I tried about 7 or 8 Dart pods and none of them failed, so maybe failures won't be an issue. The other issue with the design is the way that the oil flows into the intake holes which we go over below.
Oil quality is some of the best
Oil quality is excellent on these THC vape pods and that's what we have come to expect from MOXIE. Everything about the oil quality is great, and it stayed consistent throughout the entire pod. MOXIE is a registered brand and they pass all required testing.
Strength on MOXIE vape pods is top-notch
MOXIE pods are straight fire on strength. Super strong oil, combined with one of the hardest-hitting pods that you can get results in an ultra-strong hit and effects. The pods that I got were sativas and they'll give you an energy boost.
You can totally feel the effects you don't feel slowed down. Overall, a very clean feeling. I filled Dart pods myself with other types of oil that I will consider best of best, like Lucid Oils, and MOXIE is just as strong as all of those.
The taste was great on both
Whether you like flavored carts or regular carts, both of these taste great. The Maui Wowie tasted literally just like a Fruit Punch. It did taste artificial but MOXIE does clear designate the flavored pods vs their regular pods. Just ask the budtender if it's a flavored pod or not when you order.
The XJ13 pod tasted like straight oil in a good way. There's nothing artificial tasting about it. Overall, perfect taste to both of these MOXIE pods.
Efficiency could use some work, but CCELL need to do that
As mentioned above, the MOXIE pod uses the CCELL Dart system. Every time you are done with the pod, you can see that there is quite a bit of oil leftover and you have to keep hitting it until it's a little bit burning at the end because you can't even see exactly where the oil is at. Efficiency is the only issue for these pod types.
In every CCELL Dart pod that I have, there's definitely some wasted oil. Probably around 5% to 7% of the total oil volume. It's not the most inefficient pod, it's more efficient than the G Pen Gio, but still not the most efficient system. CCELL's own cartridges and the SPRK cartridge are both more efficient.
Improving intake hole angles and a glass pod
The intake holes on the CCELL pod type used by MOXIE could be angled better to prevent oil loss. A glass pod would be nice to see as well, if there is some way to make it durable enough. THC oil sticks more to plastic than it does to glass, so that also would slightly improve efficiency.
Number of puffs less but it hits hard
When it comes to CCELL Dart pods, you will get a lot less total hits than you will get in a cartridge. Its probably almost 2 to 1. However, each pod hit is about 2 to 1 on strength per hit as well. It's a trade-off and it does make sense to us. However, efficiency is still not that good because of the problem on the pod intake holes mentioned above.
Value is awesome just because it's so strong
If you are used to smoking cartridges in an illegal state, stuff like fake TKO cartridges, fake Cookies, and other randomly filled oil carts, you'll be in for a huge surprise when you hit the MOXIE pod. One puff on a MOXIE pod is as strong as 7 to 10 puffs on your average street cartridge. One puff on a MOXIE pod compared to your average cartridge in California or Nevada is probably equivalent 2.
This is a very strong pod despite efficiency issues. When paying full retail price with all the taxes, this still comes out to be a very good deal. Most people can just hit the MOXIE pod once and they're gonna be where they want. You will get more than enough of those out of a MOXIE pod to make the value worthwhile.
Concluding our MOXIE Pods review…
MOXIE pods turned out to some of the best pods we have tried and that's why they make our best lists. I'm glad that we finally have a vape product that lives up to the standard MOXIE has set with their super strong, high quality concentrates.
Questions or comments? We'd love to hear them. Post below or in our forums!