Fake Dank Vapes carts are everywhere. Shady vendors across the country sell them all the time. Dank cartridges have become the most well-known black market brand. As far as we or anybody else has been able to discover, all Dank cartridges are fake and have always been fake. The cannabis industry is plagued by fake cartridges.  Not just fake oil brands, but hardware too. Vape cart sellers offer products globally through aggressive online marketing, with vendors spamming all over YouTube and Instagram.
Update 4/6/2019: Raised artwork has been added to new Dank Vape packaging. See below for more information.
Update 9/5/2019: At this point there is so much Dank Vapes packaging now available it does not appear to be that any one single source makes the "brand." Therefore, we will continue to update this post on packaging changes. If you are in a legal state, it is recommended to avoid "street brands" altogether. Check out our best cartridge picks for California and Nevada if you are in one of those states.
Update 10/13/2019: We added a FAQ below to answer commonly asked questions about Dank Vapes. We have also edited this post as new events have come to light in the epidemic of black market cartridges.
Dank Vapes may have never been legit

The original Dank Vapes is alleged to have been made by Dankwoods, originally known for using Backwoods cigars to make blunts. Dank Vapes now has packaging showing up on various sites. You can now find packaging for Dank Vapes on Alibaba, eBay, Amazon, and other sites. Even vape specific sites carry them like Cheapest Vape Supplies.
There has never been a registered business in this name. Chinese companies offer counterfeit and made-up items at a price of pennies per lot. As a result, you get products failing horribly in health testing. Authentic cannabis is very valuable and it comes with a price, but it's cheap and easy to cut extracts or distillates with vitamin E acetate, synthetic cannabis like K2 or Spice, or other harmful additives.
Frequently asked Dank Vapes Questions.
Here we will go through all the most commonly asked Dank Vapes questions. If you have a question not covered here, post it below in our comments.
How do I know if my Dank Vapes is real?
No Dank Vapes are real at this point. Any real Dank Vapes that may have existed as a company based in Los Angeles, California, no longer exists.
What is a Dank Vape?
A Dank Vape is a fake cartridge printed in China. They are made to look like they are part of a brand called Dank Vapes, but the brand is fake. Empty versions of Dank cartridges are sold on Alibaba and DHgate. They are then filled by THC oil producers, often cut with less than desirable ingredients.
Do Dank Vapes have pesticides?
More likely than not, yes. Dank Vapes contain THC oil that can be filled by anyone. They have been tested and come up dirty for pesticides. However, any Dank Vapes you get could have different oil in it.
Will Dank Vapes ship anywhere?
Be warned of fake companies shipping Dank Vapes. Most of these are scams that take your money and never actually ship the products. Don't buy online as you probably will not get the product.
Keep reading on we will explain everything we know about fake Dank Vapes cartridges. We go through the identifiers from easiest to hardest. If your Dank Vapes cartridge does not pass one of these checks, it's a fake. Some of the tests are not black or white answers, like determining the thinness of the oil, but we offer pictures to help guide you in the right direction.
Fake Dank Vapes : Pretty packaging, look for the holograms and cartoons

Were these a real brand from "Cali" as your plug doubtless claims, they'd be subject to California's packaging laws which forbid the use of cartoon characters, candy-like labeling, or appealing to children.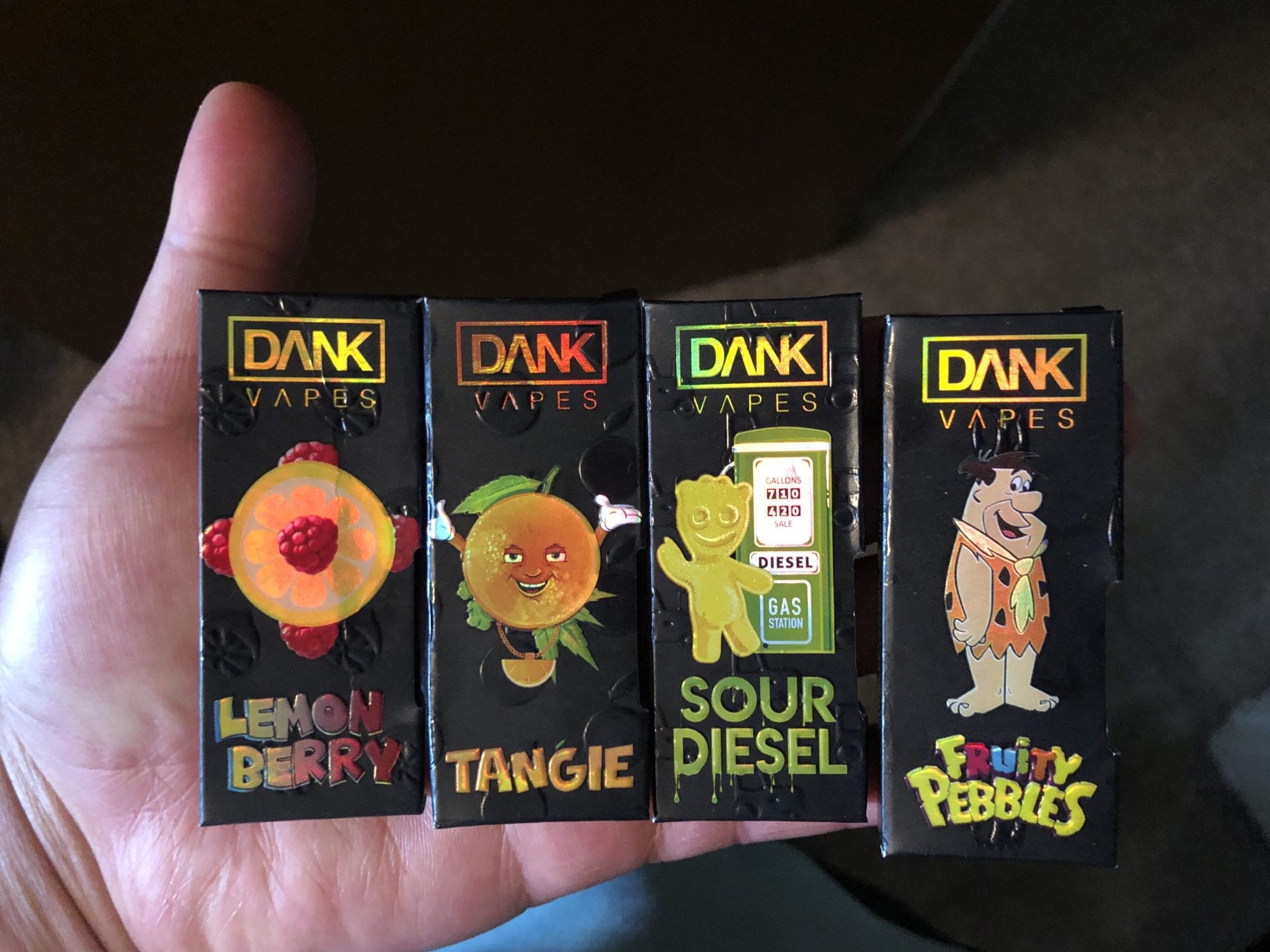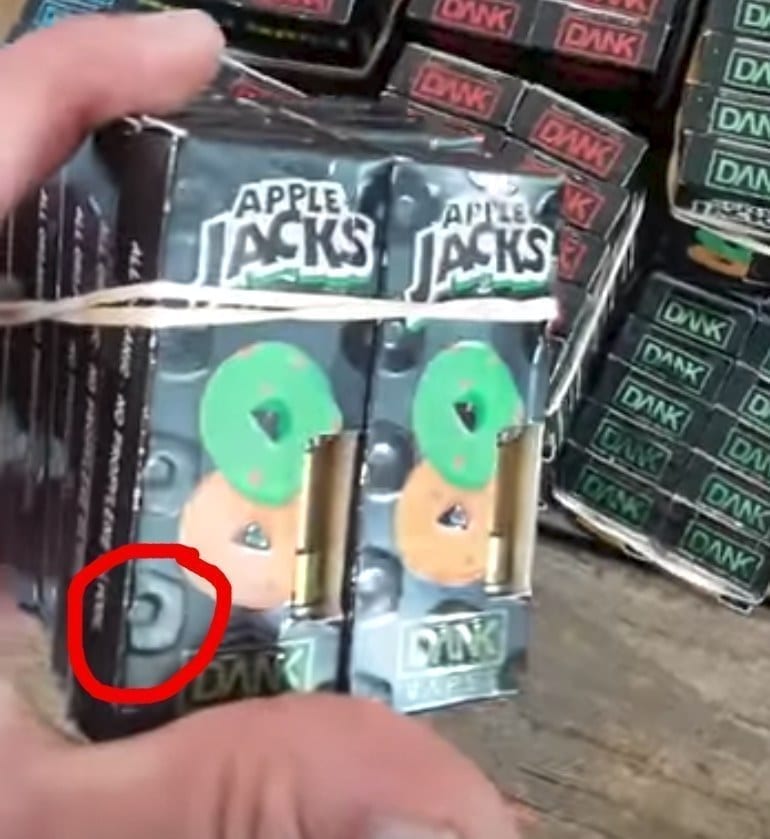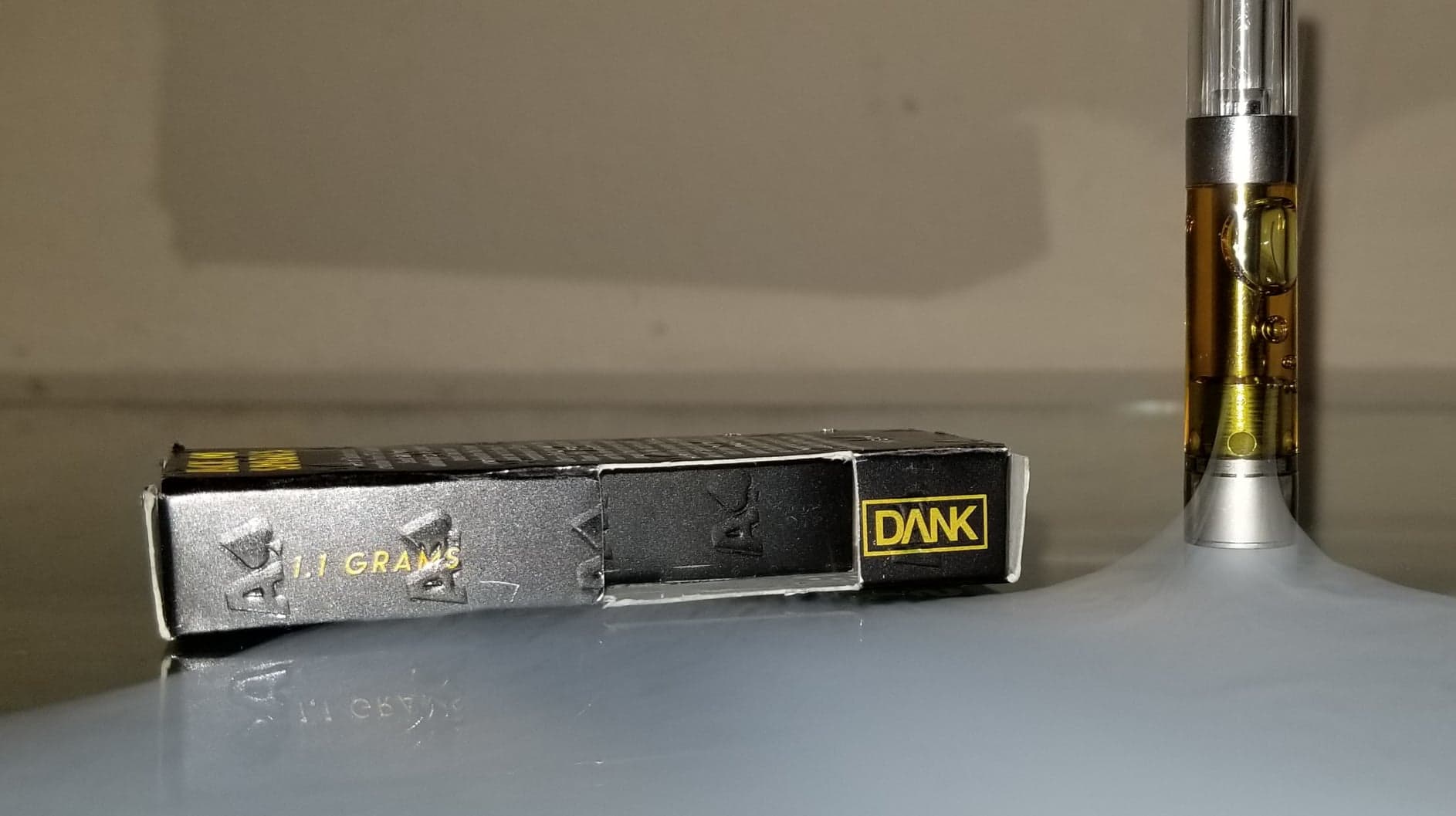 Another thing is that these new packages now say 1.1 grams on the side of the packaging itself.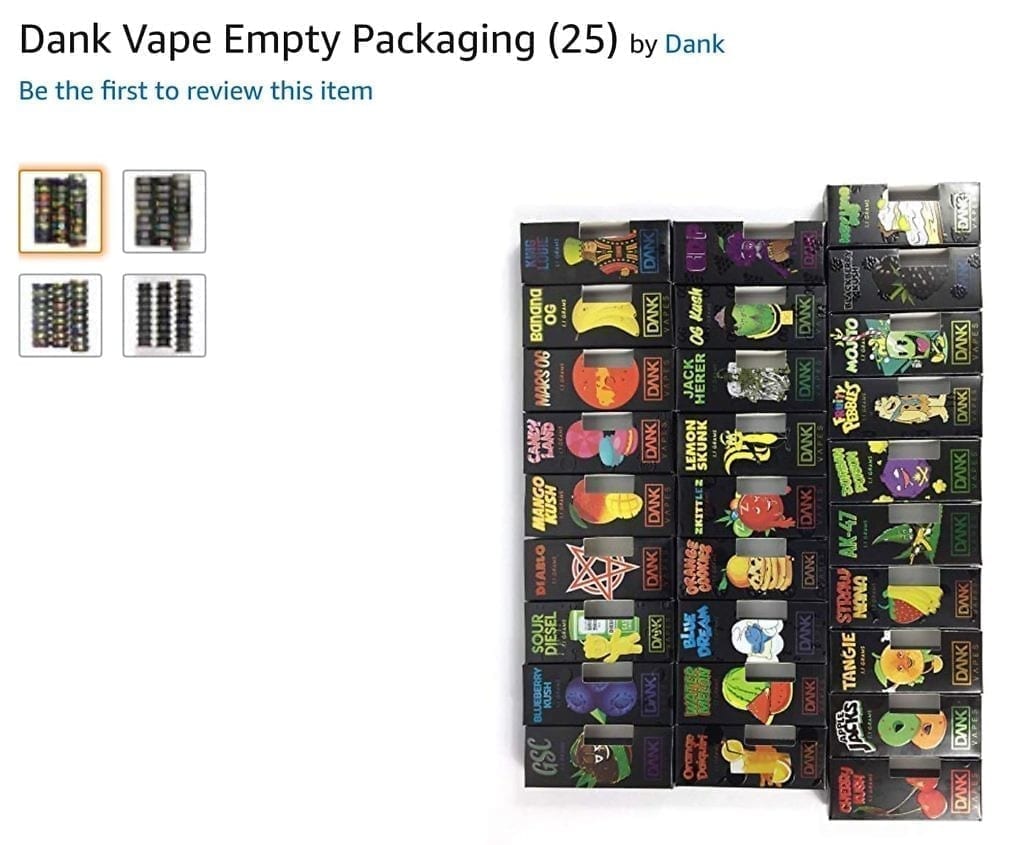 The picture below is of the second generation Dank Vapes packaging. It is black, but does not have raised artwork.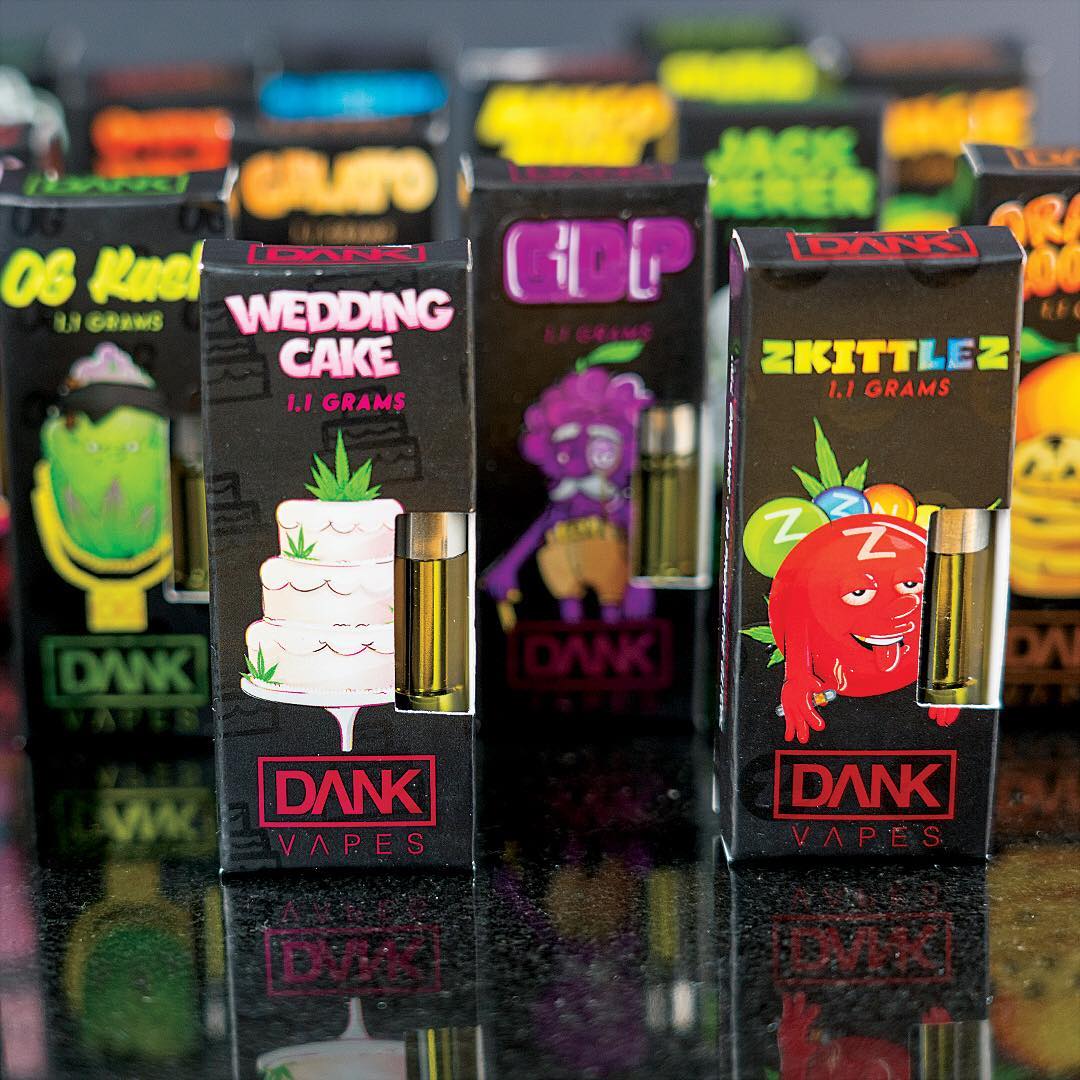 One sure sign of a black market with many counterfeiters is the wide variety of package designs. Below is fake packaging from an older Dank Vapes look.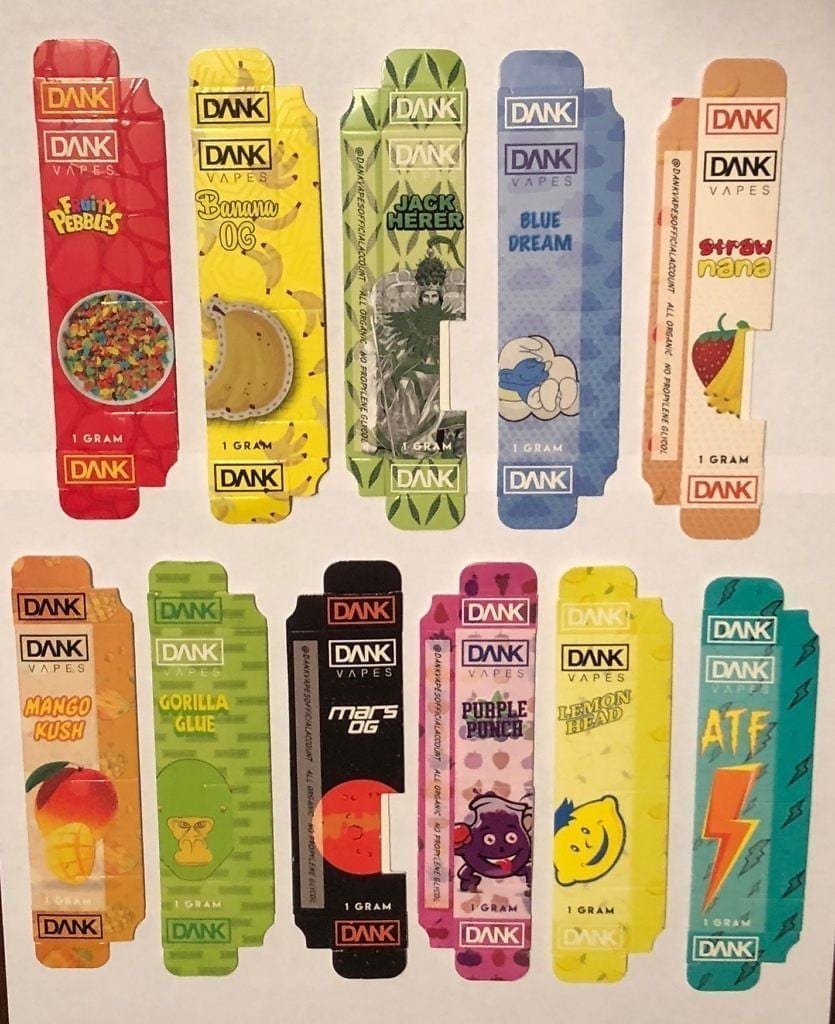 New package designs seem to hit the streets every month.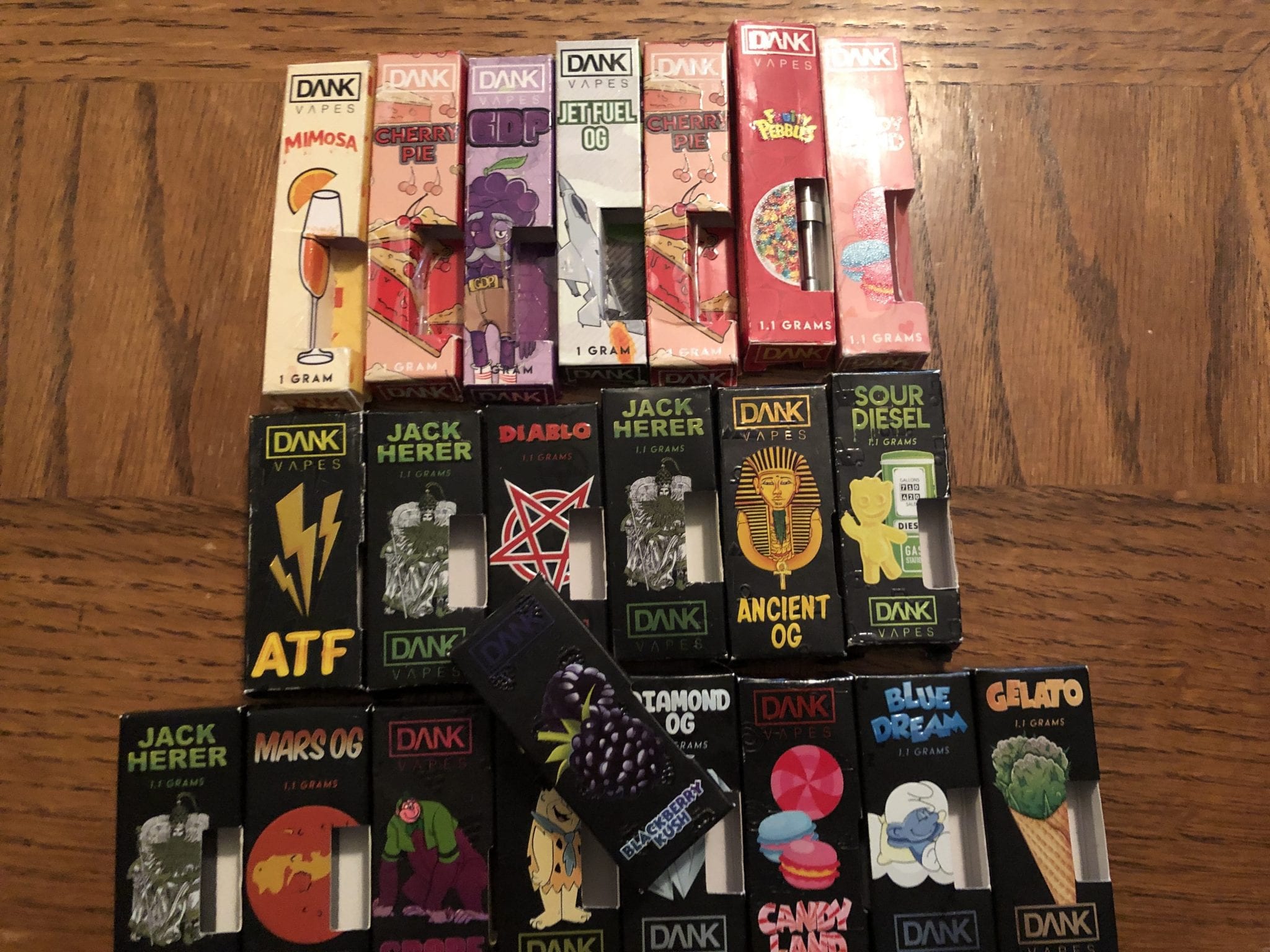 Fake Dank Vapes : No reputable company sells out of an Instagram account

Multiple accounts are out there on every social media channel calling themselves "the real Dank vapes." You'll see "dankofficial," "officialdank," "dankofficialvapes," and every possible iteration. Be suspicious whenever you see a "company" with a hundred claimants to being real. Do you see McDonald's or Walmart having to tell people "McDonaldsOfficial," or "OfficialWalmart"?
Check the box for the Instagram usernames


Fake Dank Vapes : fake CCELL hardware
There is some dispute as to whether Dank cartridges use CCELL hardware at all. Fake CCELL cartridges are a problem in itself across the industry, but we can assure one thing: If your Dank Vapes is using a CCELL, then it is for sure fake. Identifying if a fake CCELL hardware is being used would be the next step in telling your Dank Vapes is a fake.
Identify a fake CCELL with Dank Vapes packaging
Fake CCELLs are surprisingly easy to catch, just check the logo on the bottom and compare it to the picture below. Got the stretched out CCELL lettering? Then your cartridge is a fake.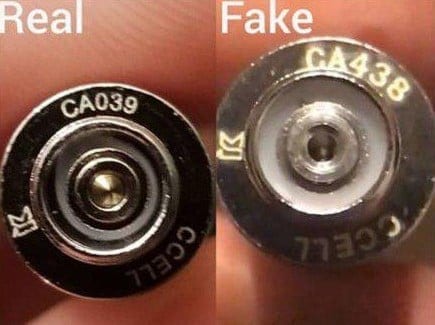 Even real CCELLs might have bunk oil, because anyone can buy authentic CCELLs.
Clear ring vs white ceramic plastic
As shown above, the fake Dank's do have a white, ceramic ring on the bottom of the cartridge itself.
Fake Dank Vapes Step 4: The real Dank carts have a press on clear top mouth piece, not screw in
The type of mouthpiece the cartridge uses will help determine if it is a real or fake Dank Vapes. Dank Vapes with a ceramic mouthpiece are fakes. You will not find any of those types of Dank Vapes carts shown on their official Instagram page. Dank Vapes only uses clear top, round mouthpieces on their cartridge hardware. Take a look at the mouthpiece pictured below. If you see a Dank Vapes with a different one, it's a fake.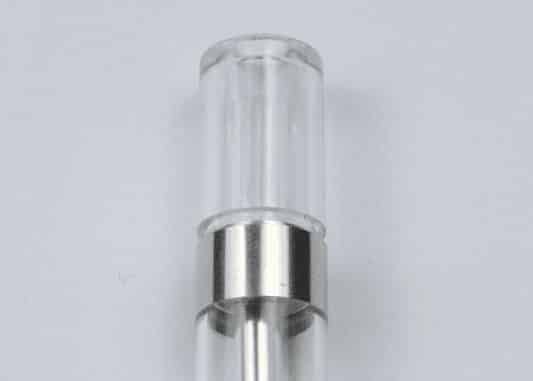 Here's the things to look for in a Dank Vapes cart mouthpiece to determine if it is real:
Round, circular top
Does not screw in
Does not pop off easily
Not ceramic or metal
There are a lot of cheaper quality variations on the cartridge that Dank Vapes uses, so make sure to do those checks to see if it is real. Failing any one of the mouthpiece checks will ensure you have a fake Dank Vapes cartridge.
Fake Dank Vapes Step 5: Check for a thick core and If it's too thick, it's a fake
This one is easy to check on the internet, but hard to check if you are only looking at the fakes. If you are inspecting Dank Vapes before purchasing to determine if they are real you may want to have this part of the page open. Take a look at the picture below.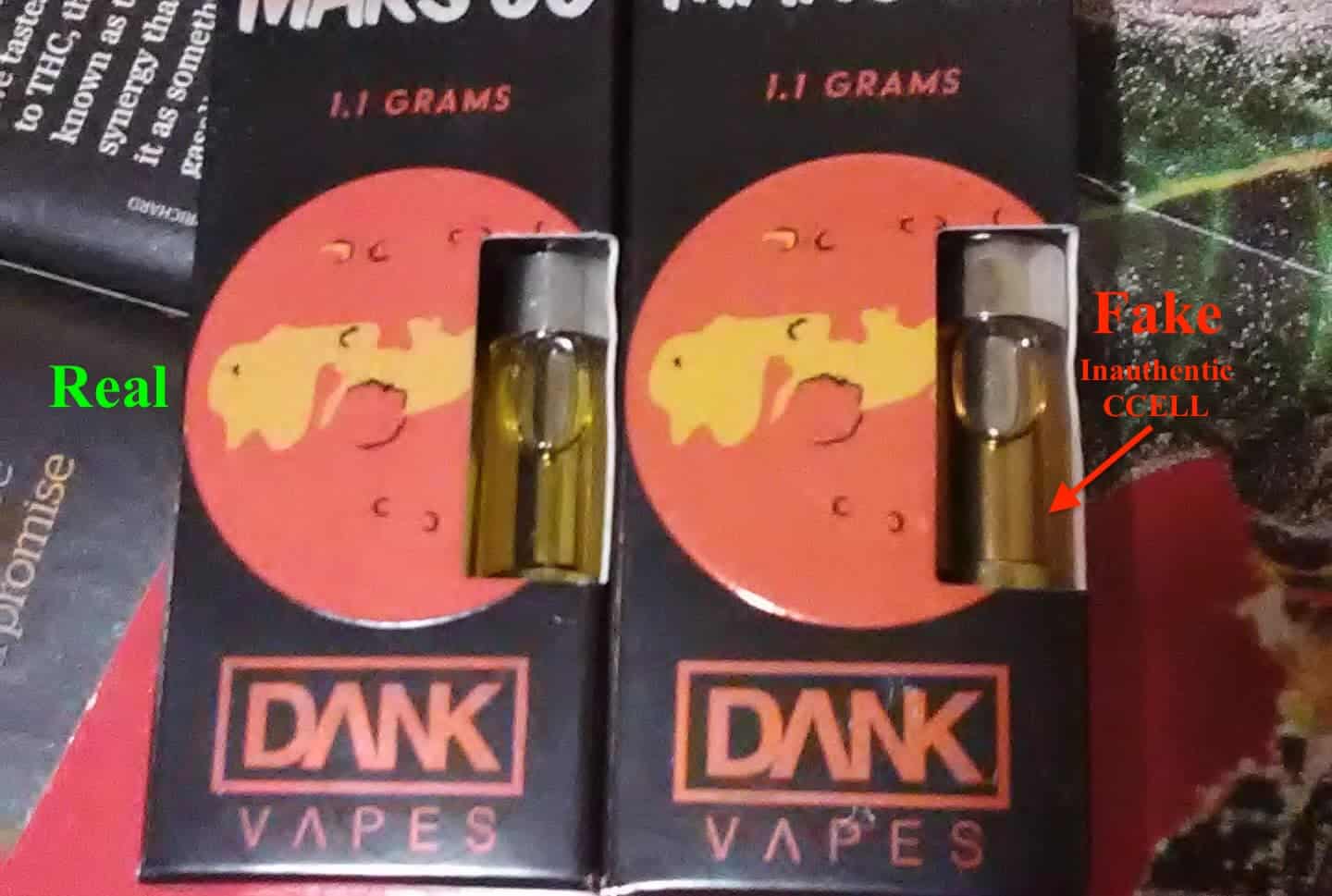 On the right side is the fake and you can see in the middle going down the cartridge, the core where the airflow goes through is considerably thicker. You will notice on the @DANKVAPESOFFICIALACCOUNT Instagram page the only cartridge type is that shown on the left.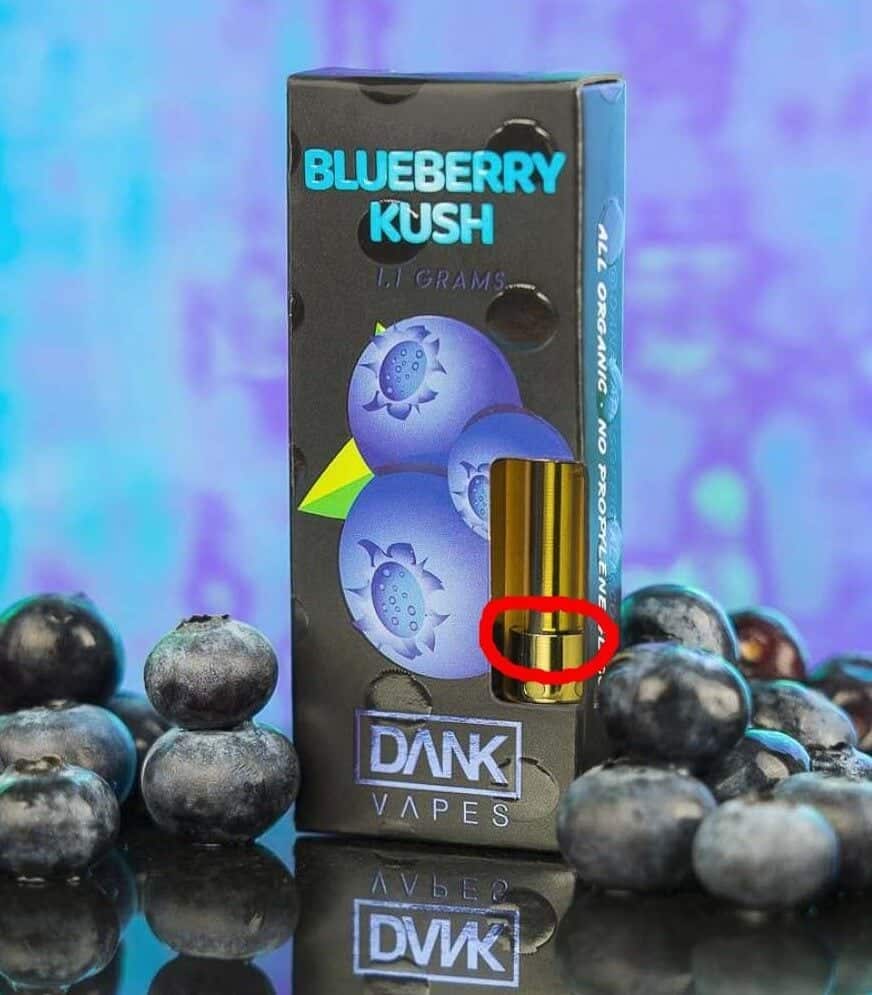 Take a look at the gap between the inner and outer post in the above photo. In this one you can clearly see there is a sizable gap, where as in the fake on the right in the other photo has almost no gap. If you don't have this page handy when checking out a possible purchase, make sure to look for the gap. No gap between the center post and side and it's a fake.
Fake Dank Vapes Step 6, Fake Oil: Checking for diluted, thin or light colored oil, not just a bubble
The bubble test is not an accurate way to check for fake Dank Vapes cartridges, but thin, watery oil is a sign of a fake. Comments on YouTube and forums have stated that if there is a bubble it might be a fake, but we have debunked that. See the pic below.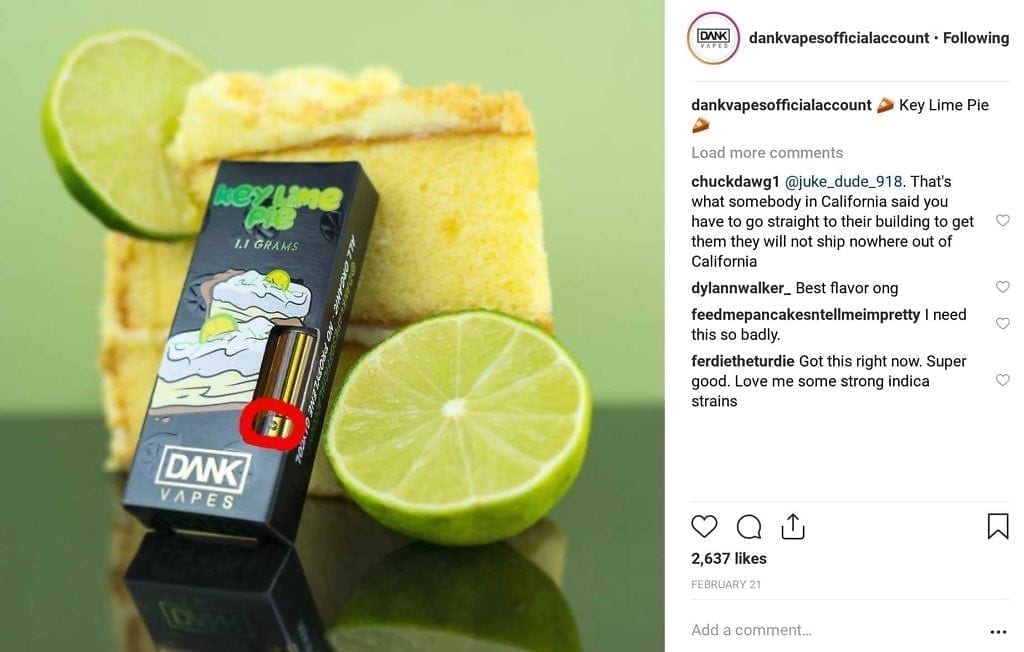 As you can see this is a shot from the official Dank Vapes Instagram page, and there's a bubble in the cartridge. Now that we have gotten past that false way to identify Fake Dank Vapes oil, we will show you the real way this step is done.
Thin, light, watery oil is nowhere to be found on the official Dank Vapes page
The type of oil found in Dank Vapes carts is of the darker variety. Not the dark orange look now found on Stiiizy pods, but a darker yellow. Light yellow oil like the cartridge pictured below is most likely going to be a fake.

You will see on the above cartridge there are plenty of air bubbles which is where the rumor came about that air bubbles means it is a fake. Do use air bubbles to try and identify if it is a thin oil or not, but do not based your opinion on whether the oil is fake solely on air bubbles, as you saw previously they can also happen on real Dank Vapes.
Revolution of Dank Vapes since day one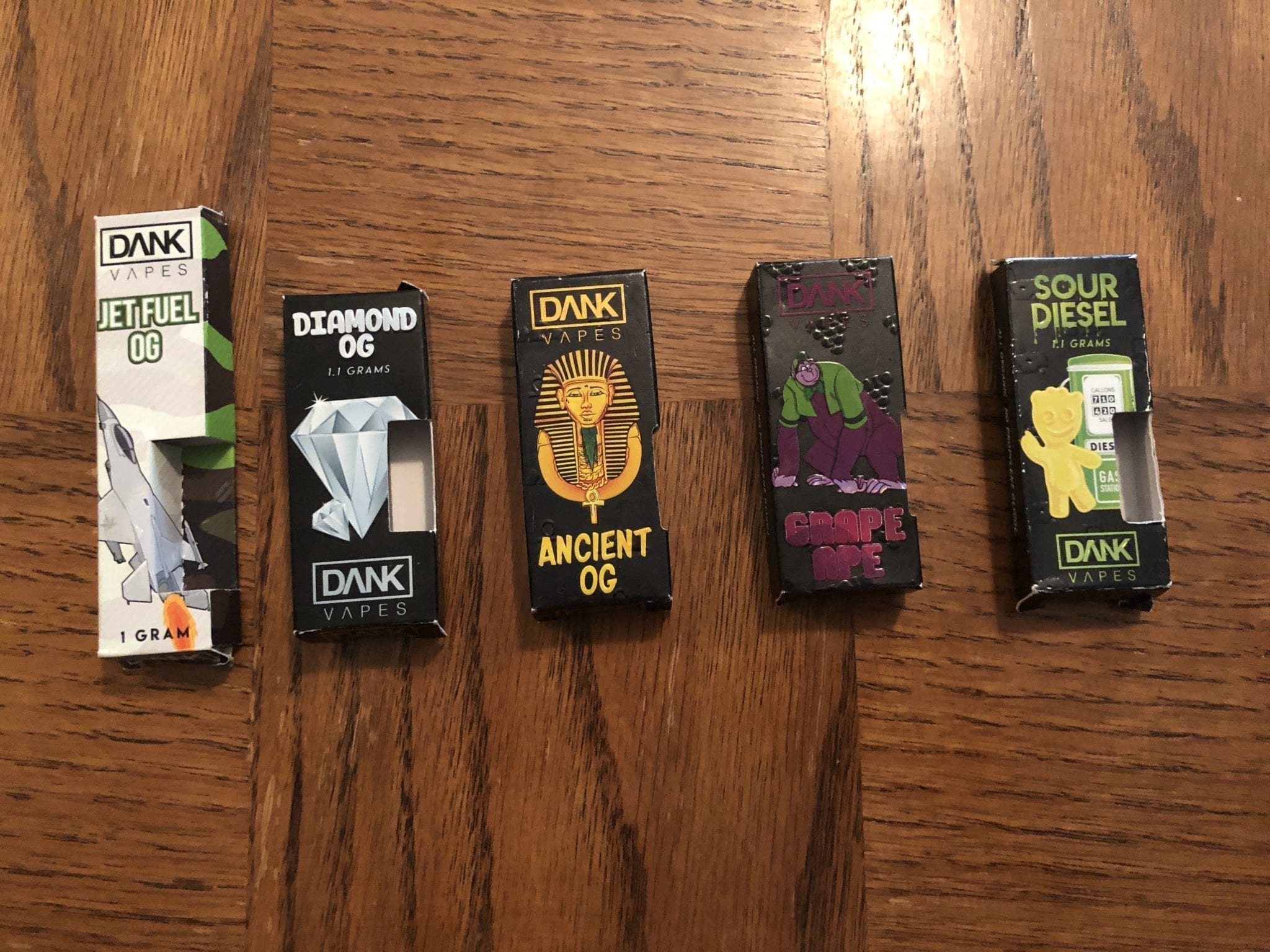 Lack of legit dispensaries amplify the problems with fake cartridges
Dank Vapes cartridges considered fake when the oil is not actually made by Dank Vapes the company. You can never be sure of products coming out of unlicensed dispensaries and legit dispensaries are not carrying Dank Vapes as far as we can tell. You should avoid Dank Vapes if you have legit stores offering better products in your area. We provide this guide as not everyone has access and Dank Vapes might be the only option.
As we mentioned above, these pre-filled vapes are from the creators of DankWoods. Nobody can tell if it is a legit company. There is no information as to where their products come from and the lab results that have come out were not good.
Dank Vapes pesticides and residual solvents tests: Pass and fail
Dank Vapes has both passed and failed pesticides test. Note that it's hard to tell if what was tested is a real Dank Vapes cart in the first place. If there's a chance the real one tested dirty, it's another good reason to skip Dank Vapes altogether. Below we will post all three tests. All of these Dank's were taken in December of 2018 but on different days.
First test: Dank Vapes fails for pesticides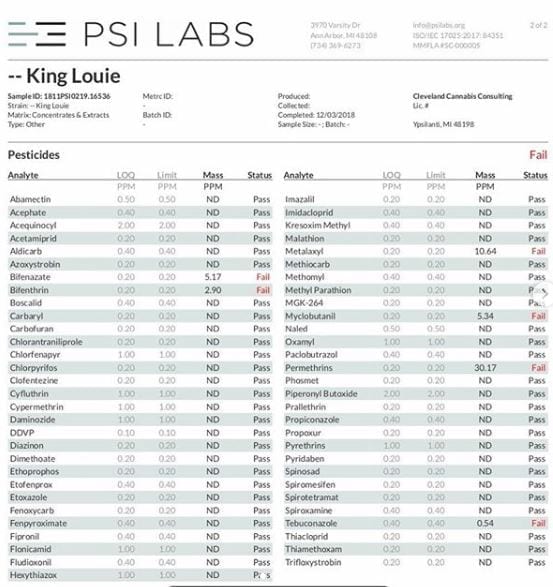 Here the Dank Vapes King Louis cart had beyond a safe level of the pesticides Bifenazate, Bifenthrin, and Permethrins. The fungicides Metalaxyl, Myclobutanil and Tebucanazole were also present. We looked up the side effects and Bifenthrin seems to have the worst. According to Toxnet, side effects can include dizziness, spasms, tremors and numbness. But really all this stuff you don't want to hit in your vape cart.
Second test: Dank Vapes passes clean here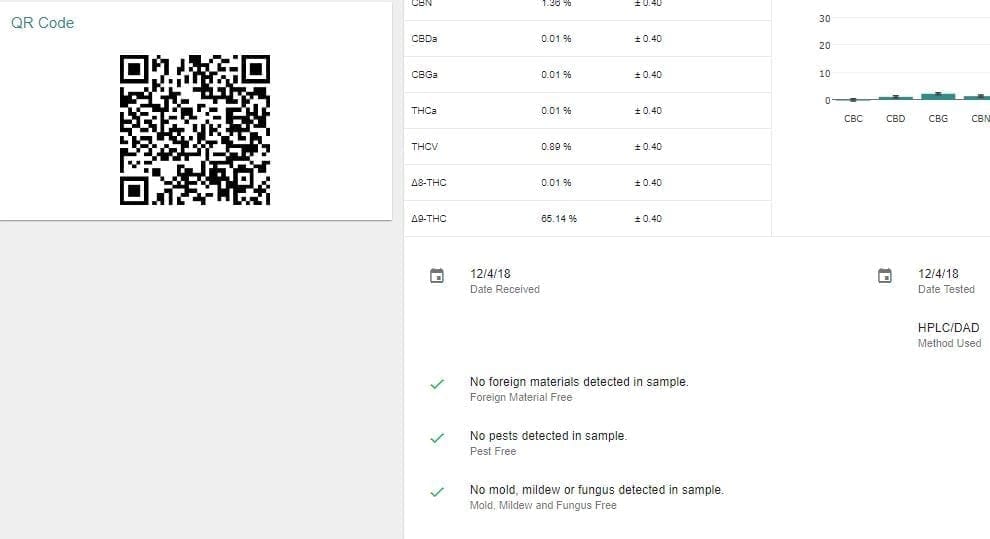 The only gripe we have about this test is it does not list all the pesticides, fungicides, and residual solvents in order. We in general are skeptical of any non-independent tests. Tests done by independent parties are more trustworthy than ones done by the company themselves. Brass Knuckles, who also has been subject to counterfeits, has tested clean on their own tests while independent tests have shown as dirty.
Third test: Dank Vapes carts fail again for pesticides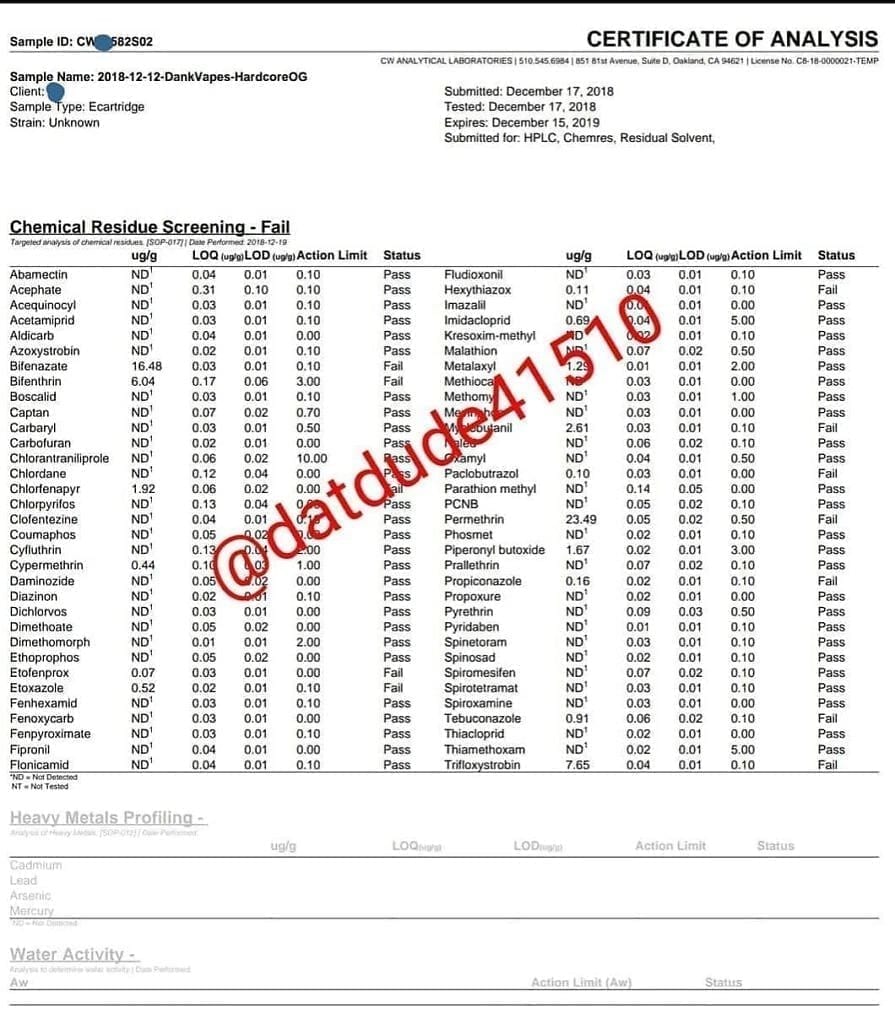 The above test is the latest test result we could find for Dank Vapes. Done by datdude4150 on Instagram, we use much of his information for our own oil pen pesticides and solvents list.
The Dank Vapes Hardcore OG had unsafe amounts of the pesticides Bifenazate, Bifenthrin, Chlorfenapyr, Etofenprox, Etoxazole, Hexythiazox, and Permethrin. It contained unsafe amounts of the fungicides Myclobutanil, Paclobutrazol, Propiconazole, Tebucanazole and Tryfloxtrrobin. Etoxazole has awful side effects including Anemia, body weight decrease, prostate issues and problems with adrenal glands.
Lots of brands fail pesticides test, but some never have
It should be noted that there are many brands that don't pass pesticides tests. Brands that have consistently tested clean are: Select Elite, Jetty Extracts, Kurvana, Rove and Honey Vape. One thing these companies have in common is they are all registered and you can find the people being them. For example Select Elite is by Select Oil, registered in a few states, and was founded by Nitin Khanna. Jetty Extracts is registered in California and has industry veteran Nate Ferguson behind the wheel making extracts.
See our THC cartridge pesticides and residual solvents test page for more info on the latest tests so you can make sure what you are vaping is clean. If you are in Nevada, testing is strict so just make sure to buy from legit stores and you are good to go.
Reasons why you should get your vape carts from legit dispensaries instead of black market retailers
Health and Safety – Health and safety will always be number 1 for recreational and medicinal users alike. These street cartridges might be cheaper at times, but this makes it more probable of it being contaminated. Contaminants in the form of pesticides, fungicides, and residual solvents are all over the black market. Even if you are in a black market area, look for white market cartridges that have made it your way. Even Brite Labs carts have been seen in the Chicago area recently.
The negative effects of pesticides and residual solvents might not be immediately clear but it might manifest when you continue using contaminated cannabis priducts. There were those who were unlucky though and got the shorter end of the stick when they consumed a fake cannabis product in April of 2018: an outbreak in Illinois was reported with 2 deaths and 54 other cases of bleeding.
Supporting the legal cannabis industry – You show your support to the Cannabis Industry by purchasing from licensed sellers. When you buy from legit suppliers they provide stable jobs in the new legal cannabis industry. The black market does not care about your safety, they want to get the most money out of a product.
Bad for the environment – remember that illegal cultivators are operating out of places that do not meet all safety and environmental standards. Disposal of waste may not be properly carried out nor is worker safety often a top priority.
Everyone's Happy – As soon as we straighten things up from top to bottom then we can all be happy. Eventually we will all benefit from cannabis as long as we have clean cultivators, licensed dispensaries and an end to the black market.
Information on other fake vape cartridges
DabConnection is continuing to compile information on other fake vape carts. See our other pages for fake Brass Knuckles, fake Cereal Carts, fake Stiiizy pods, fake 710 King Pens, fake Heavy Hitters, and fake Exotic Carts. The best way to avoid fake cartridges is to purchase items at licensed facilities and buy from brands that used an authorized retailer list on their website.
Concluding our guide on fake Dank Vapes carts
As we get more information we will keep updating this post. Remember the easiest way to spot a fake Dank Vapes cart is to look for new packaging. If it's the old, non-black style, most likely it is fake. Once you pass that test, go on to the next five steps to determine if your Dank Vapes cart is real or not.
If you have information you would like to add, please comment below. If you have a cartridge and still can't tell if it's a fake, post in our oil pen forum and one of our experts will answer.