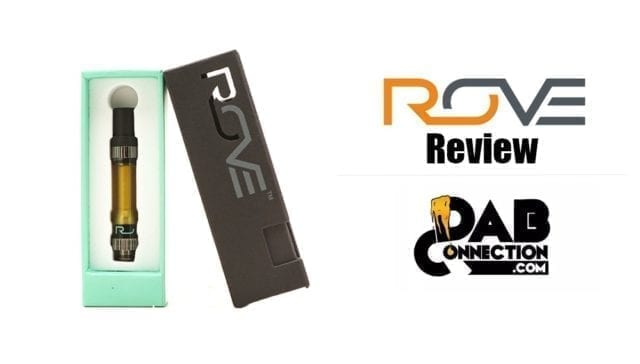 REVIEW OVERVIEW

Design and Build Quality

7

SUMMARY

The Rove cartridge packs a punch with its thick oil so much its cartridge can't vape it. Rove has some of the best cannabis oil that isn't cut with anything and made without any solvents. Cannabis oil is extracted using liquid carbon dioxide, afterward heat and pressure is used to refine.
Design is Made For Hard Hits, But Can Get Stuck
The Rove cartridge review was pleasant because it discovered a really good product. Rove cartridges are great for vaping really big vape clouds. This cartridge could be so much better. I am yet to find a perfect cartridge, like others this one had issues too. The prefilled cartridge from Rove could not vape the thick co2 oil inside of it until I used a lighter to liquefied the thick cannabis oil. After putting a flame close to the glass of the cartridge for a few seconds only then I was able to vape the biggest clouds.
Update 10/08/2018: We have determined that Rove uses the Liberty V-1 as its cartridge hardware. Cannabiotix vapes use the same too.
Update 05/13/2019: Rove has improved their cartridge and fixed the clogging issues.
Licensing Information: Distributor C11-0000391-LIC

Some of the strongest co2 oil I ever vaped from a prefilled cartridge.
The strength of the rove cartridge was impressive. It is one of the strongest I have hit. The lab test for the Gorilla Glue cartridge I tried out tested 78.09% THC and 89.87% total active cannabinoids. This co2 oil felt as strong as a Brass Knuckles cartridge if not stronger.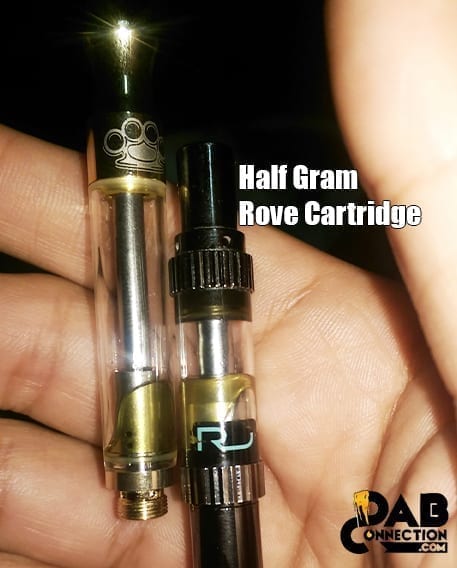 Taste of the cannabis oil when vaped was great!
The cannabis oil vaped had some great flavor profiles to it. Vaping the Gorilla Glue cartridge from Rove tasted great. I have smoked Gorilla Glue before and this cartridge from Rove had the same flavor of the actual cannabis. The official website of Rove brand states their cannabis oil isn't cut with any filters, only terpenes and other natural flavors where added.
Price is a bit expensive but the cannabis oil makes it worth it.
The average cost of this prefilled cartridge is going for $40.00 a half gram in the Bay Area. The price doesn't include the 30% cannabis tax in California, $52.00 would be the total for a half gram. A full gram would set you back over $100.00. I have seen a Half gram for $35.00 as the lowest price and that's before the cannabis tax. I couldn't find myself buying a whole gram when there are other options available for less and with the same strength. Americanna, Just Dab, Select Oil and Brass Knuckles are all cartridges I may consider instead.
Efficiency is both a success and failure with vaping performance.
The Rove cartridge performs great only when the cannabis oil has been warmed up with a lighter. It was very inconvenient when it wouldn't vape without me having to put a flame to the glass of the prefilled cartridge. My friend's Rove cartridge wasn't hitting with any vape battery she tried. It only worked after I had shown her the lighter trick.
If the Rove cart is hitting right, it delivers awesome clouds. See the video below for proof of that.
Update: Latest packaging as of December 2020
We drop in to check on Rove once in awhile. We find them the same as last time, but their packaging has updated. Since Rove is such a heavily counterfeited brand, we think it's important to keep up on current actual dispensary samples for comparison.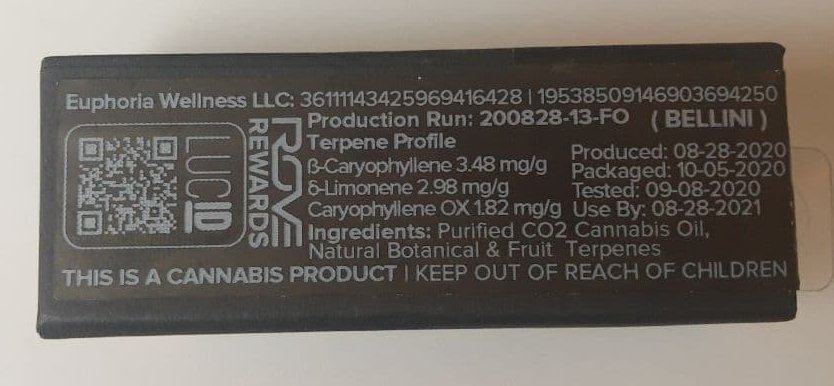 Rove Cartridge Review Discovers decent amount of hits but less than others.
Clouds coming out of the Rove vape cart are huge. This results in fewer overall hits. Vaping the Rove cartridge reminded me of taking a dab from a dab rig because of the huge clouds. If your looking for strength and a true dab pen experience this is your best option. It gets closer to a vape pen experience than the other prefills we have reviewed. I recommend for festivals such as Coachella or EDM events. I would buy this prefilled cartridge again. It's a good product that needs to improve upon its cartridge so that it can vape its co2 oil efficiently.
In conclusion, the Rove cartridge review revealed a prefilled cartridge with some strong and clean c02 oil. Hits were strong. The stuck oil issue is fixable. Hits are awesome when they do come out after the quick fix. I recommend trying this vape cart out so you can feel the strength. You can learn more about Rove here.