Update 02/09/2019: Companies producing fake Exotic carts.
Fake Exotic carts are everywhere. Shady vendors across the country sell all types of fake cartridges and they buy them directly from China. Here, we'll show how to identify them as well as the name of the companies that are making fake Exotic carts.
Fake THC cartridges are a major problem in the past year. See our other pages for more information on fake Stiiizy pods, fake Brass Knuckles, fake 710 King Pens, and fake Heavy Hitters.
Update 10/21/2019: All Exotic Cartridges are fake, they are only a packaging brand.
What are fake Exotic cartridges?
An Exotic cartridge is considered a fake when it contains oil that was not made by the actual company. In China, companies make cartridges with Exotic cart branding, logos, and packaging. We are not sure if the real company is able to pursue any of the Chinese makers legally, because there might not be a trademark since technically Exotic cartridge is a federally illegal product.
To begin with, there isn't even any information about the company itself in the first place. Making it more skeptical and unsure about the oil quality and what's actually in it. Apart of this, there are many fakes out there ranging anywhere from $30 a gram to $60 a gram, sometimes even more. Namely, we highly doubt the legitimacy of Exotic carts as a company. What does this mean? We can't be sure that the product is pure.
Exotic Carts flavors:
Apple Fritter
Blueberry kush
Cookies and Cream
Do-Si-Dos
Gorilla Glue
Forbidden Fruit
GSC
Grape Pie
Kosher Kush
Lemonade
Mars OG
Mimosa
Pineapple Express
Purple Punch
Sunset Gerber
Strawnana
Strawberry Shortcake
Sour Tangie
Skittles
Wedding Cake
Yoda OG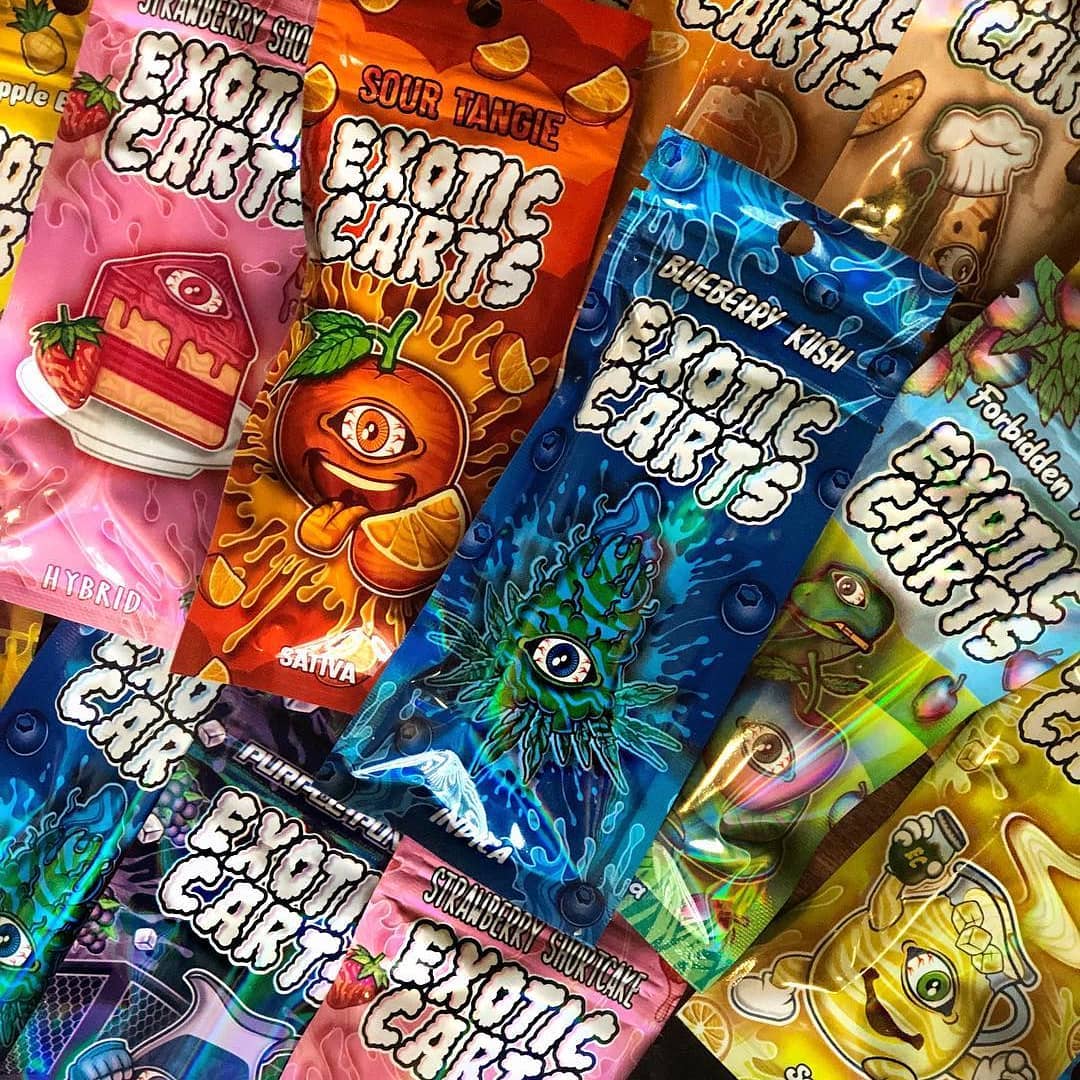 Key things to look for when identifying fake Exotic cartridges
Poor oil quality and low consistency level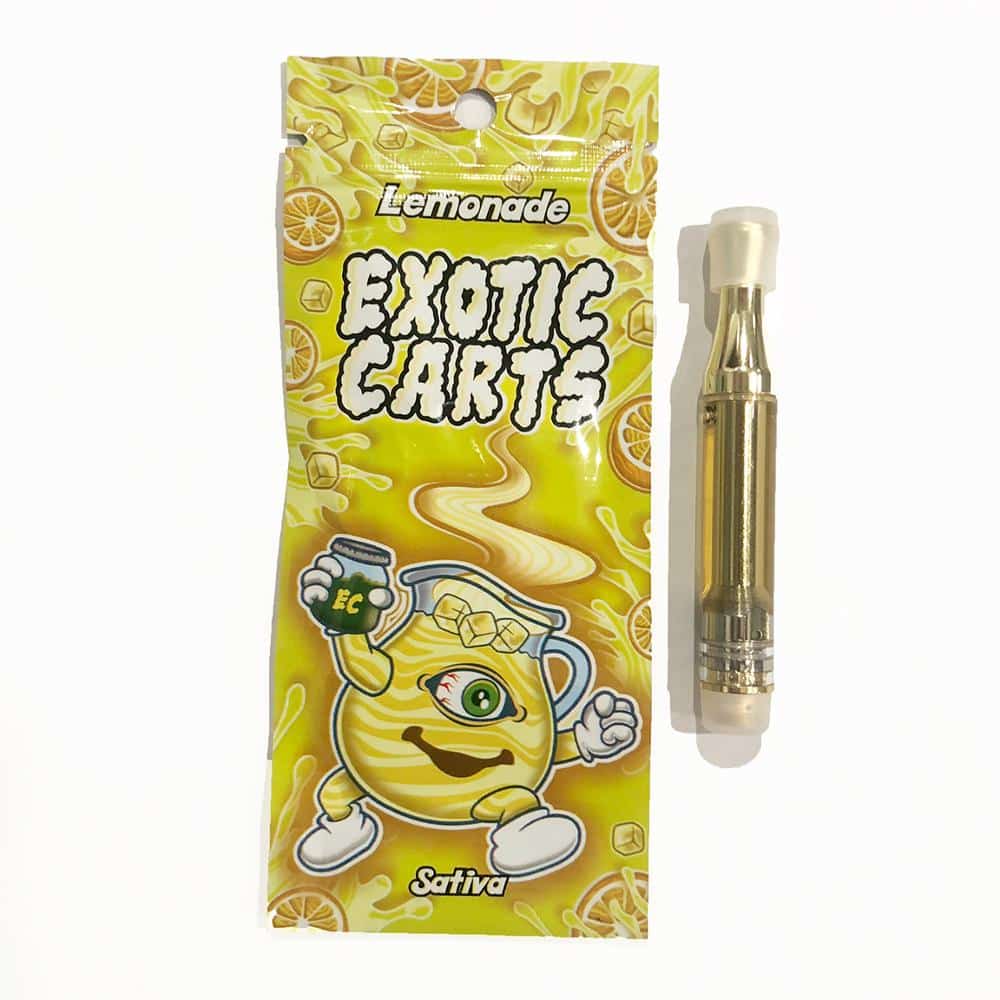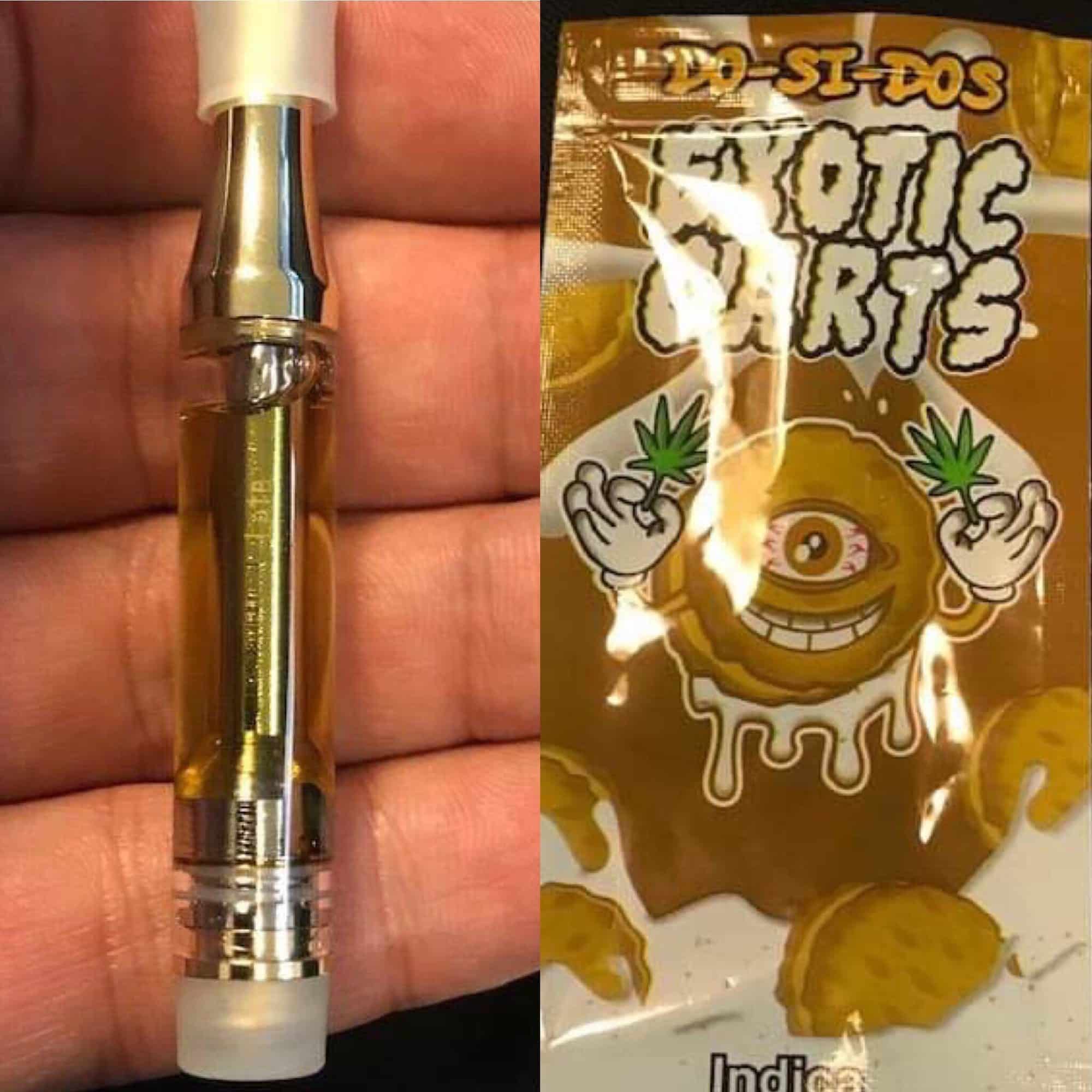 Some of these fake carts seem to have a very thin, waxy consistency. Even though these cartridges claim to have 80%-85% THC level, vendors can put any sort of oil they'd like. Some people will even say that some of these carts aren't as strong as they claim to be. Not only this, but there are others who say that these carts leave a weird, burnt aftertaste to it.
Fake Exotic carts are easy to open and not sealed tightly
If you ever have an Exotic cart that isn't sealed, or any cart in general, you should be a bit skeptical to whether it is legit or not. These fake Exotic cartridges aren't sealed right, allowing them to be easily refillable with any sort of oil that people can sell to you. You can tell this by squeezing above the resealable zipper, this will allow it to pop open easily.
The packaging isn't holographic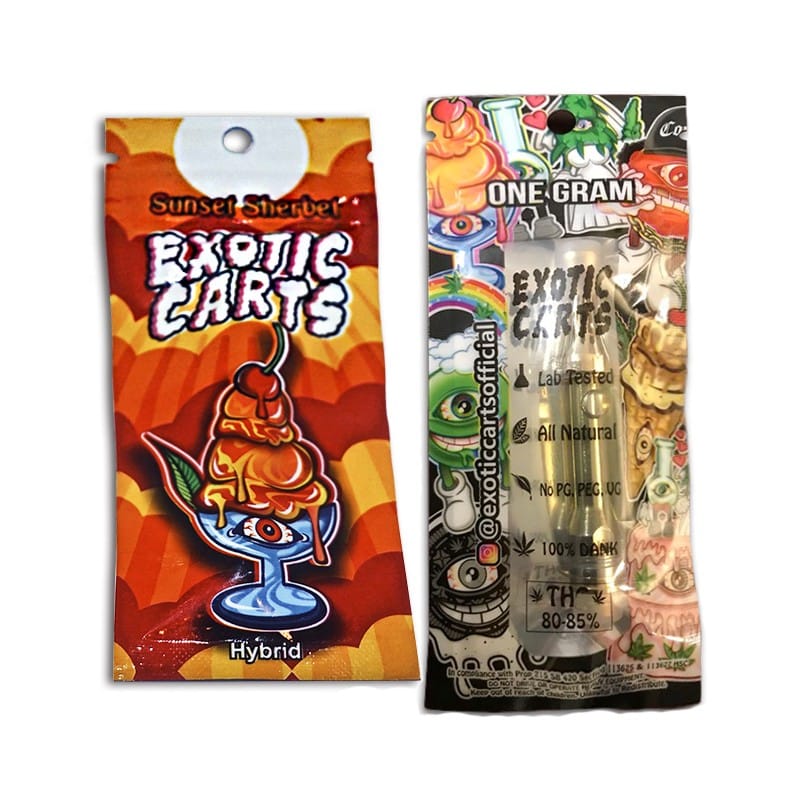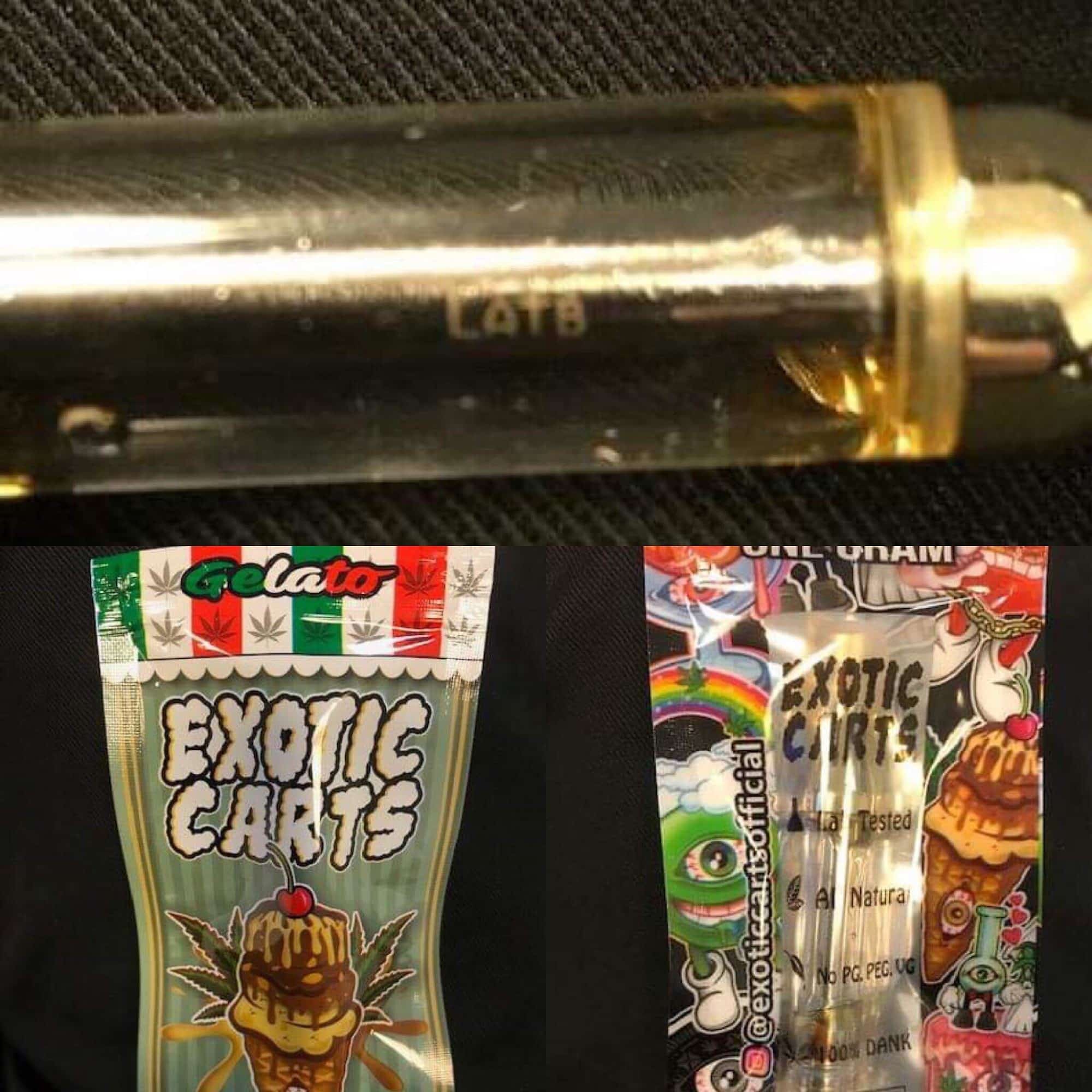 This is a bit of a contradiction. Exotic carts recently came out with new flavors and will keep coming out with more. With that being said, the packaging to these new flavors come with a holographic tint. Packages without this tint can mean they're either trying to get rid of their old inventory or they're possibly fake. On the contrary, there are many counterfeit holographic packages being sold everywhere online.
Has a silver or lighter-color mouth piece to it
Another thing I realized is that some of these fake carts are either silver or light gold. As far as I know, their Instagram page shows the mouth piece with a strong Gold color to it. Most cartridges have a strong gold color to it, but some vendors sell them with a silver color to it.
Here are the companies that are making fake Exotic carts
For ones that had a picture I am including a picture so you can identify fakes better. The picture of each company's fake will be below their information. Please add any data you may have in the comments section or discuss fake Exotic carts here on our forum. This page will be updated as new fakes are found.
Companies producing fake Exotic carts:
SZ Garden
Location: Guangdong, China (Mainland)
DH Gate: Business Page
This company seems to sell fake Brass Knuckles, Dank Vapes, 710 King Pen and Mario carts  as well.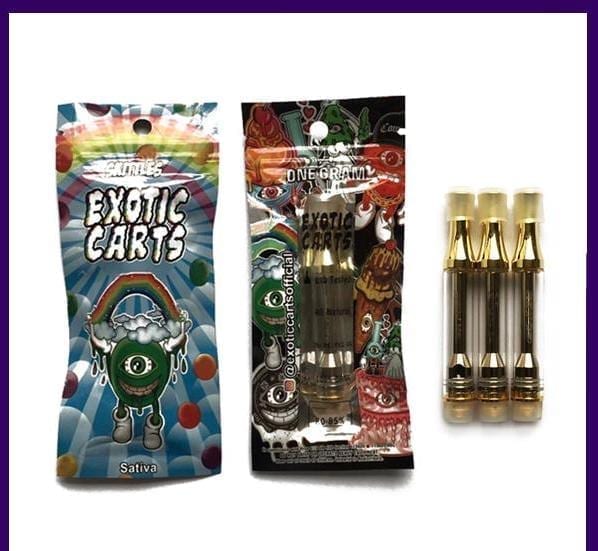 Chris Zhou Shenzhen GreenLightVapes Technology Co., Ltd.

 
Contact person: Daniel Yin
Location: Guangdong, China (Mainland)
Alibaba: Business Page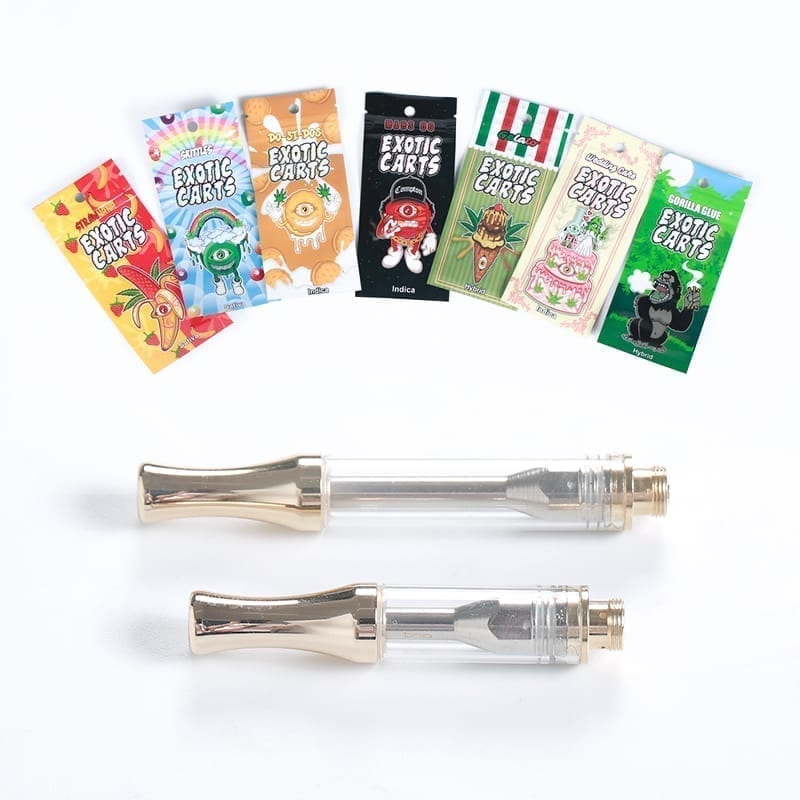 Vape Guider Technology Co.,Ltd
Location: Guangdong, China (Mainland)
DH Gate: Business Page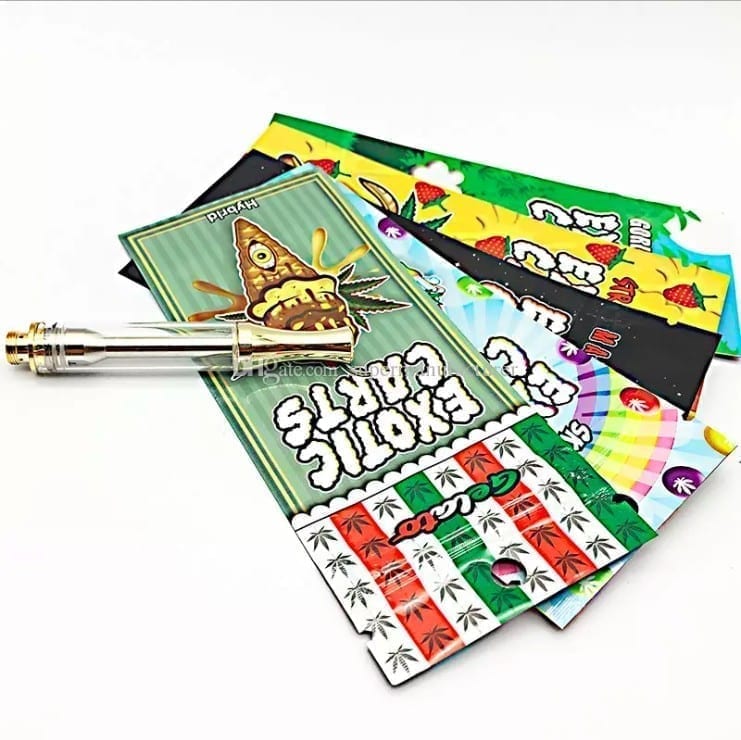 Nacthy Vapor E Cigarette
Location: Guangdong, China (Mainland)
DH Gate: Business Page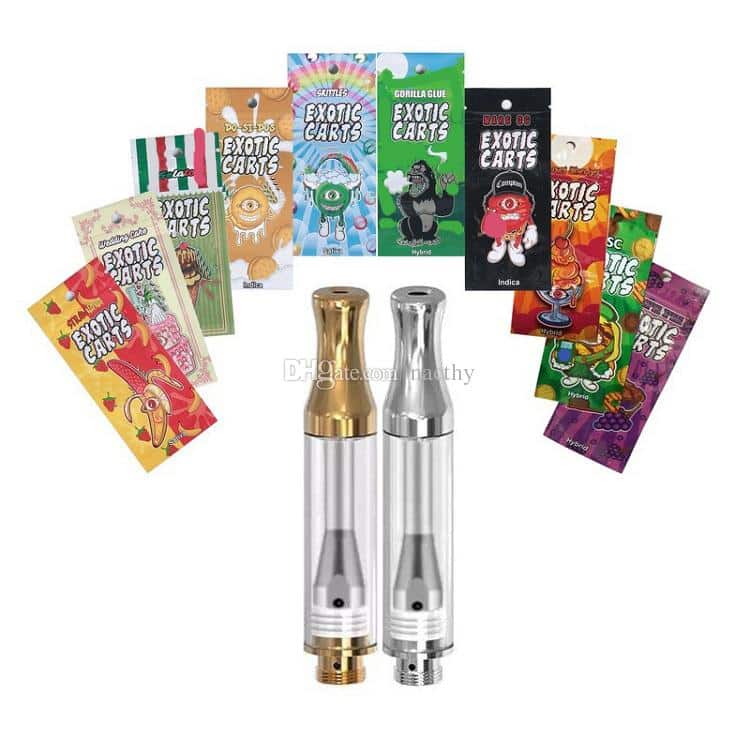 Boerxin Technology Co., Ltd
Contact Person: Nicolas Tse
Whatsapp/Tel:+8613377489055
Website: www.mokecig.com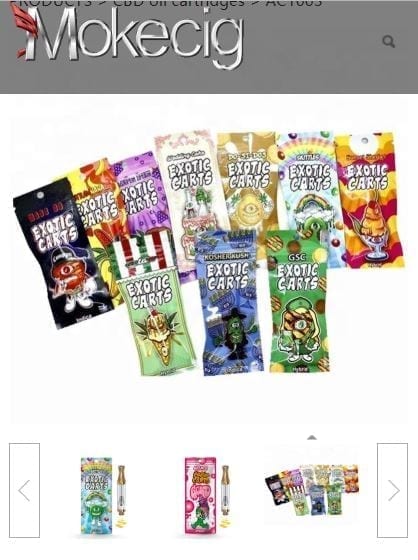 As we get more information we will keep updating this post. If you have information you would like to add, please comment below, post in our forum, or email us at community@3.220.195.53.