We recently got a comment on our fake Dank Vapes post about dankvapescarts.com. A number of Dank Vapes related websites have popped up recently. Seems no one is even sure on whether the Dank Vapes brand or just printed hardware from China. This site is not even selling fake carts, they are just taking people's money.
dankvapescarts.com Takes orders, does not deliver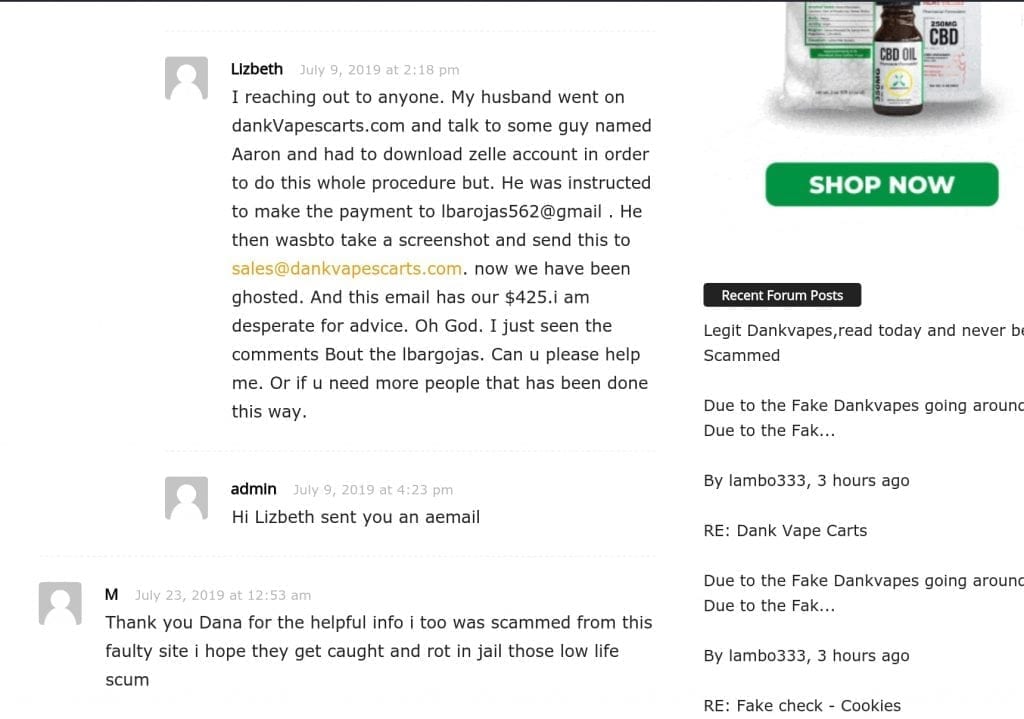 This particular site offers 1 gram cartridges for $25. They then have the customer submit payment via a not reversible payment method.. The problem is these payment can't be reversed in most situations. We did not take this accusation lightly and emailed the commentor to confirm.
We now  have some screenshots regarding the transaction. Names have been hidden to protect identifies. We waited to see if anything would be delivered and it was not. Another comment was left on July 23, 2019 that they were scammed out of $15,000, but that has not been verified yet.
Proof of the order from dankvapescarts.com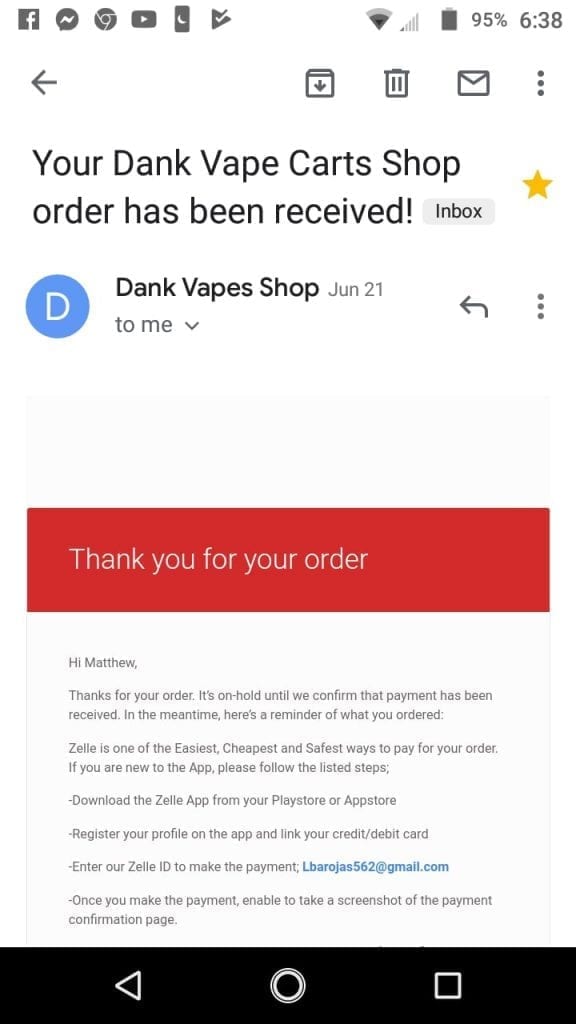 Above is the order confirmation. Below is the contents of the order. This particular user was scammed out of over $425.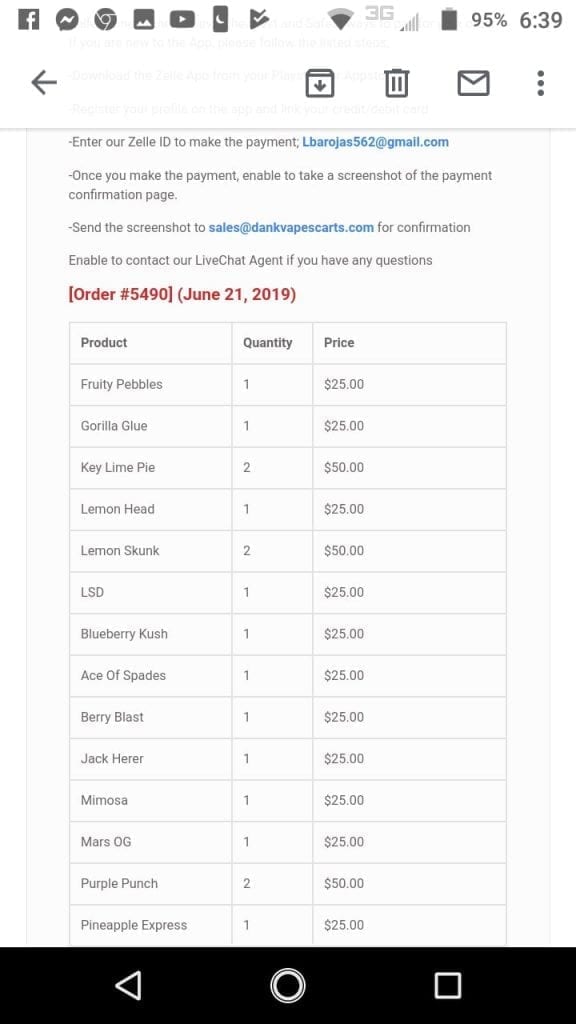 Followed up, no response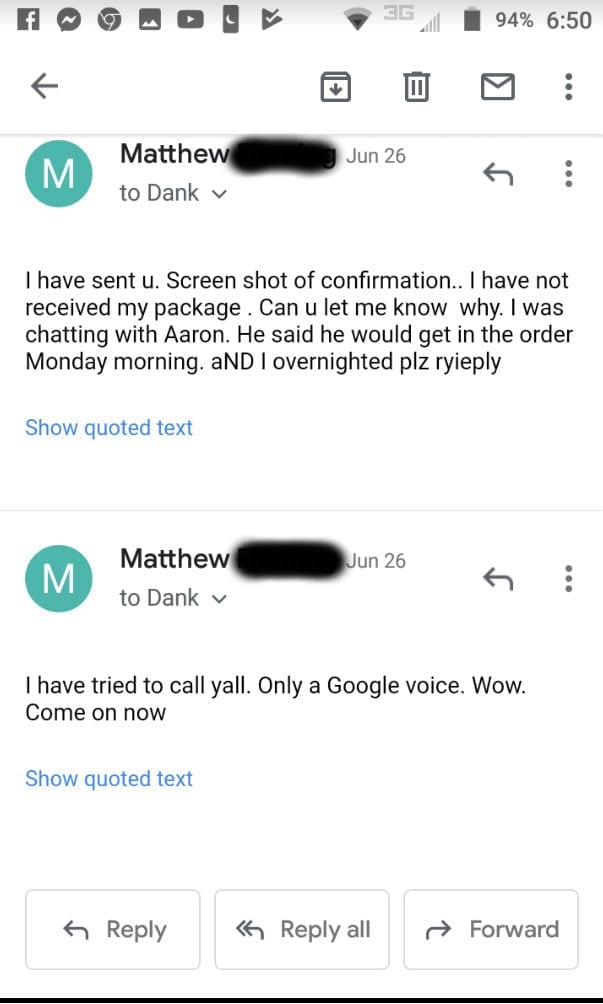 Zelle, wires, Bitcoin and Western Union are all read flags
If someone asks for you to pay for something online with one of the above payment method, most likely it is a scam. Unless it is someone you have a business history with we recommend never using these payment methods for anything. Why? You can't reverse them!
So once you get scammed there is no chance to get the money back. Things paid for online with credit cards or PayPal can be disputed if they do not pay.
At this point there are definitely more fake cartridges out there than real ones. The same can be said for fake TKO carts and fake Brass Knuckles. Here we will break down the transaction and how one customer says they got taken for over $300.
Have you been scammed? Comment below or post in our forum!
UPDATE – Reading all these comments about everybody getting ripped off, like: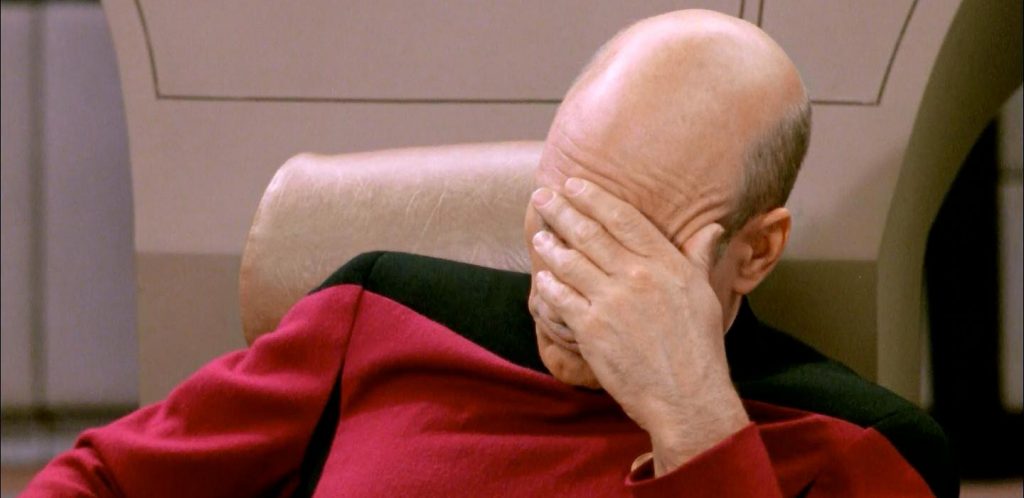 With people losing $250 to $650, these scammers must be raking it in!
Here is the FBI's Online Crime Complaint Center: https://www.ic3.gov/ – This has to stop, if it can be stopped.