REVIEW OVERVIEW

SUMMARY

Overall, the Flav cartridge needs some improvements to be stronger and provide a better value.
[embedit snippet="amp-rating"]The Flav brand, formerly known as FlavRX, is seen everywhere. Magazines, billboards, even taxi cabs. I found doing this Flav cartridge review it's overall a decent product with room for improvement. The
THC
oil seems well made, but the effects are not that strong and do not last that long.
A few tweaks and Flav could be on to delivering something high end. For now it would not be a top choice for someone seeking strong effects and the best vape hardware. The cartridge reviewed was the Strawberry Cough strain that is part of the Flav Black Label series. It was a half gram cartridge. It should also be noted that a FlavRX cartridge was tested in California for pesticides and failed. See our oil pen tests page for more info.
Looking for the best of best carts? Check out our best cartridge lists for California and Nevada.
UPDATE 9/11/2019: DISCLAIMER: In light of more recent news, it has become apparent that black market cartridges, counterfeit cartridges, and fake brands of cartridges have become more widespread than we had ever realized. We urge readers to apply their own discretion, and caution that at no point should readers assume that a review of a cartridge on our site is a guarantee of its safety. We advise readers to always verify their cartridges as coming from a legitimate source.
Licensing Information: 35113918658385474933
The Flav cartridge tastes good, but effects don't last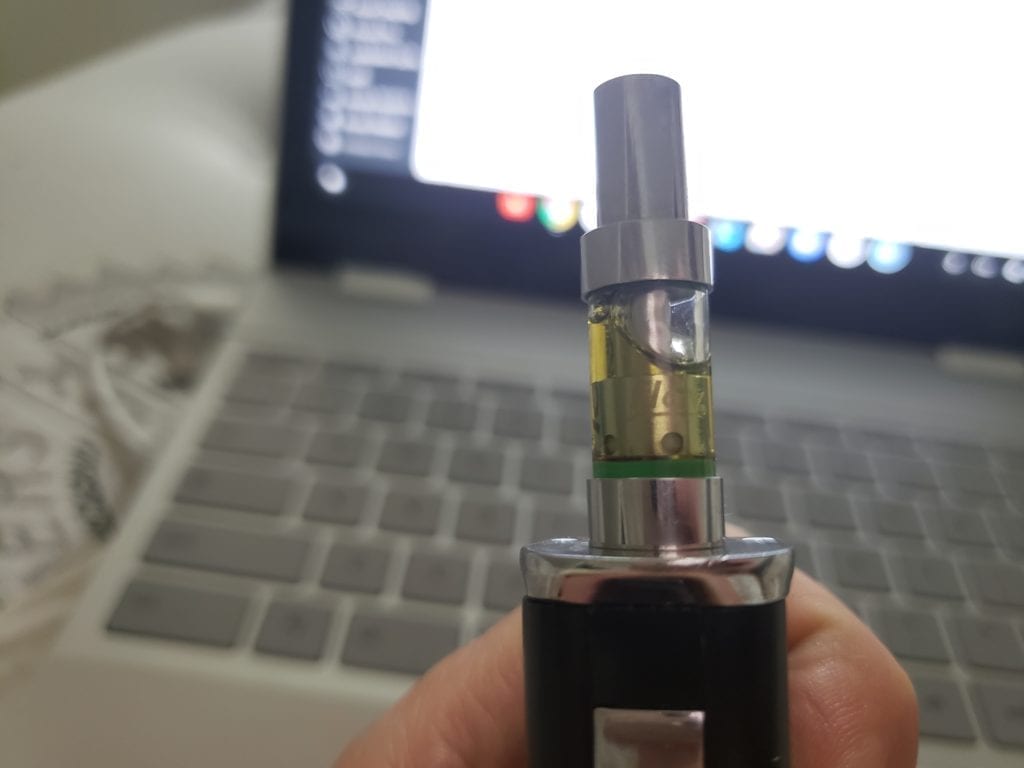 It's not a terrible cartridge, but it could be a lot better with some minor improvements. Here's a  two things Flav needs to improve to get this to be a top quality THC oil vape cart: Better cartridge hardware and add whatever is needed to make the effects last longer. I tried their oil in CCELL Dart hardware, which uses the same pods as the Uno vape, and found it to hit a little harder, but the oil still did not have long lasting effects.
Design requires a higher voltage battery to deliver strong hits
Originally I hit the Flav cartridge on my Vessel battery and was underwhelmed with the hit strength. Tried another small size 510 threaded battery and had the same issue. Put on a 40w box mod and set it to 4.5 volts, just a tad higher than most stick batteries go, and it hit much better. Regular batteries won't give a milky hit at all, but on a mod battery it hits much better.
So what is the optimal voltage or wattage for Flav cartridges? 4.5 volts or 14.4 watts worked well
I found 4.5 volts worked well. The box mod I used said it was running at 14.4 watts on that voltage setting. I am not a  mod battery expert and mostly prefer simple batteries designed for cartridges, but on the Flav vape cart those seemed to be good settings.
This cartridge design seems similar to that used by Cannabioitix, Rove, and Kynd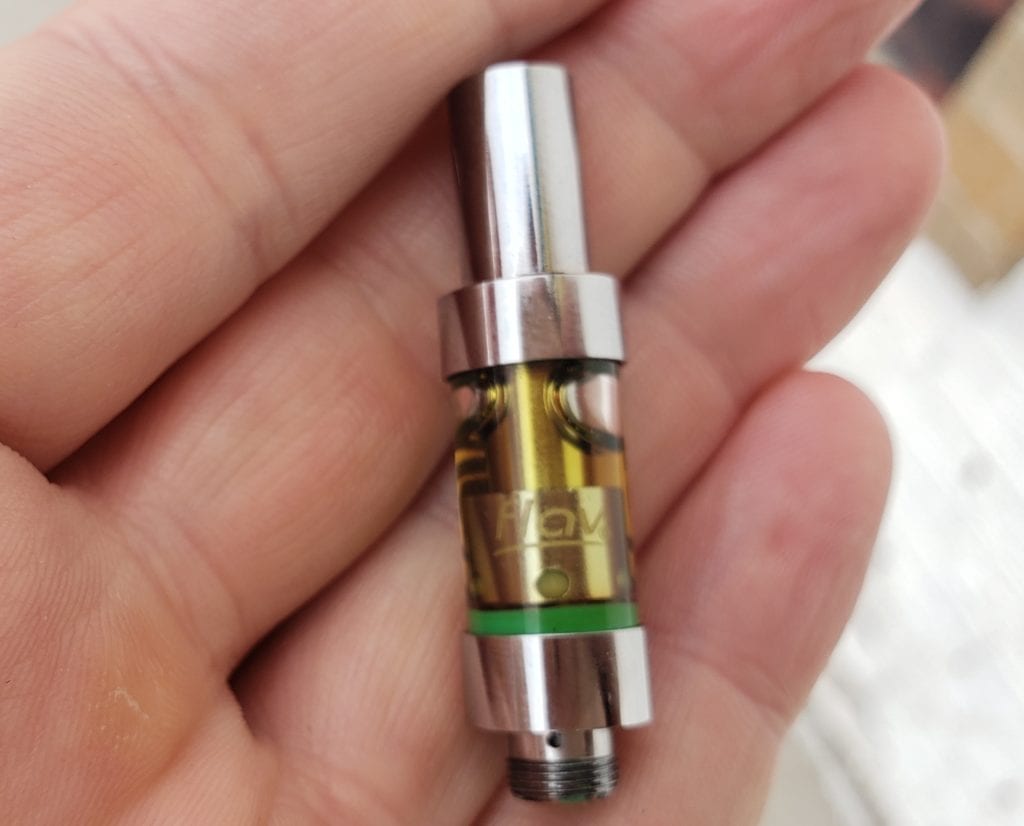 The design of this cartridge seems similar to Rove and Cannabiotix. Flav says it is a ceramic core cartridge, so it may have different internals. But either way, this is not my preferred cartridge type. I would instead prefer a TH2 cart like that used on Roots, a nice pod system like the ALD vFire that powers the Plug Play, or the CCELL Uno vape pod setup. Any of those systems would make the Flav Black Label cartridge better. Flav's hardware still had good airflow though.
Build is sturdy on the Flav vape cartridge
There's no denying the cart is built well despite it's design flaws. Nice polished metal and thick glass make up the cart.
Initial hits seem strong, but effects don't last long
After I hit the Flav cartridge it seemed pretty strong. Coming in at 85% THC you would expect it to be. The problem is the effects just don't last. I feel like it seems to fade away quickly. The same problem tobacco smokers have told me they have with e Liquid vapes, you have to keep on on hitting in short periods of time. It is reminiscent of the early Kurvana carts before the ASCND carts came out. This goes against overall strength rating for the cart. This was not due to just hardware as explained below.
Tried Flav oil on different hardware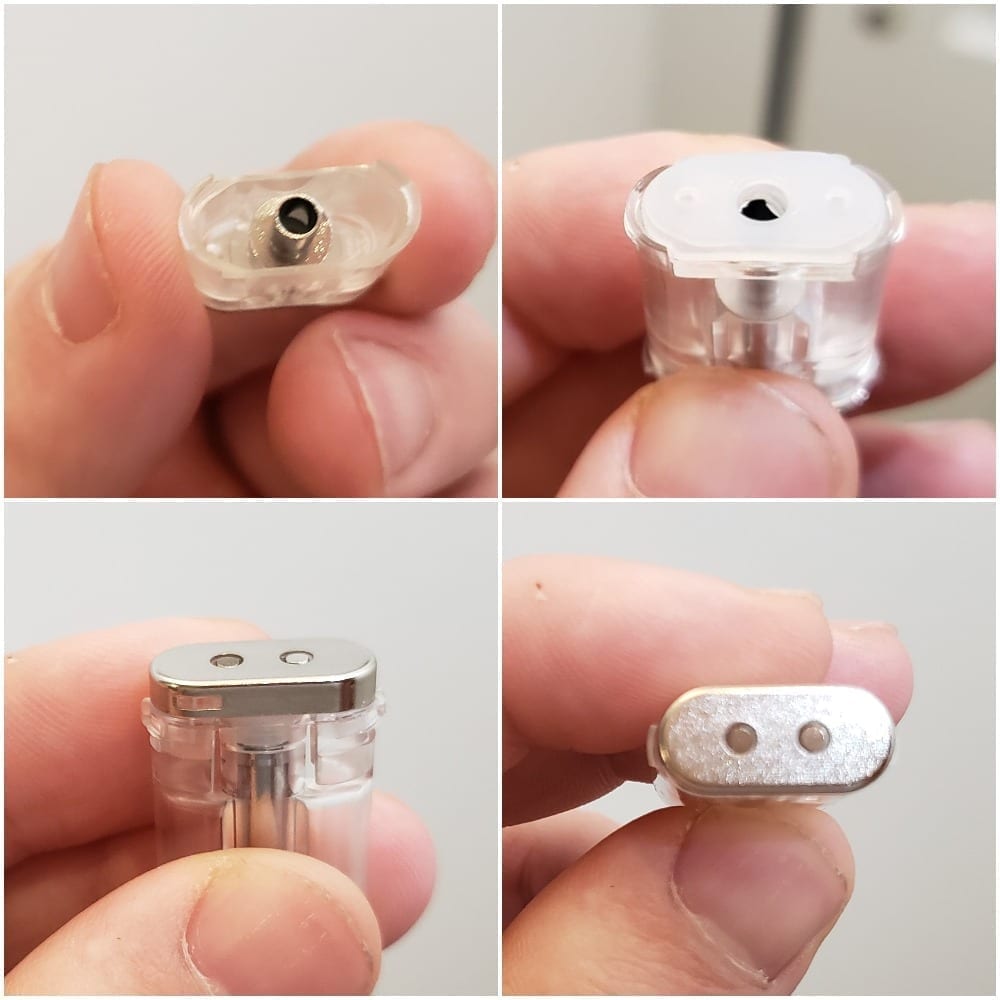 Whenever a THC vape cart seems lacking and the hardware is unfamiliar, if I have an empty pod or cart of familiar good hardware I will fill it up just to see if the hardware is the main issue. Here I had a leftover CCELL Dart pod I refilled with some Flav oil to see how it goes. The initial hit was stronger, but the effects still wore off quickly. There's some non-THC component that may be lacking in this cart. Might be a quick fix.
Taste is great on Flav Black Label, more like candy than fruit
The cartridge I used was Strawberry Cough. It did not really resemble the weed strain's taste or a natural strawberry taste. It was more like a strawberry lollipop that's artificially flavored would taste. A couple years ago something like this would usually mean a headache is coming too, but not here. There was no cloudy or headache like effect out of the Flav vape cart. Out of the more artificial tasting THC vape carts, I would take Airo Pro over Flav on flavor and strength.
Oil quality seems good, but something is missing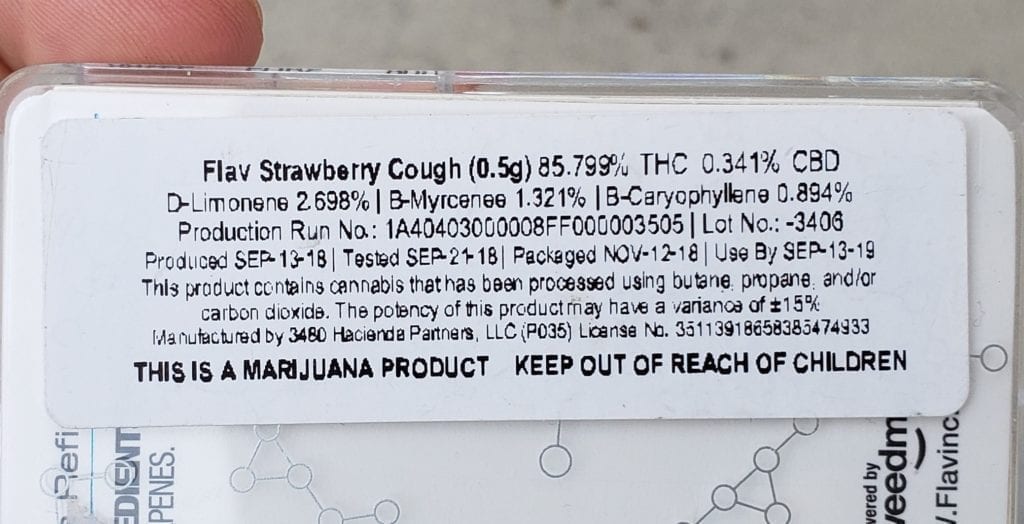 There's something missing on this Strawberry Cough Flav vape cartridge and I cannot pinpoint it. Above is a picture of the test results and maybe someone can point out what it is lacking that makes the effects go away so quickly. Since they are multi state and licensed properly in the state's they operate it, I am almost sure they comply with the proper safety standards.
The cartridge for Flav is efficient in the sense it does not waste oil
Vape holes on this cart are properly placed. There is no leaking. The general points for efficiency are met on the Flav vape cart, but it does lack in effectiveness of hit. First, it hits awful with a non-mod battery. You need to crank he voltage higher than most non-mod batteries will go. Second, even with a proper battery it does not deliver as good a hit as a CCELL cart would, so some efficiency is wasted in that each hit is not as good.
Number of Puffs: Flav oil does last a lot of hits
The oil did not vape up really quickly and it was thick. Really thin oils can vape up really quickly. The oil on the Flav cart did last quite a bit. No complaints here.
Value is not good due to other options at the same price
On Flav cartridges the prices are the same as the other major brands. $45 was the price at Essence Tropicana West for a half gram. NV prices are higher than CA usually by $10 per cart so keep that in mind. Add some discounts in there and the price was brought down a bit. However, it's the same price as a Roots cart and Roots is way ahead on strength. Considering they use inferior hardware and the effects don't last as long, I can't say Flav THC oil vape carts are a good value at this point.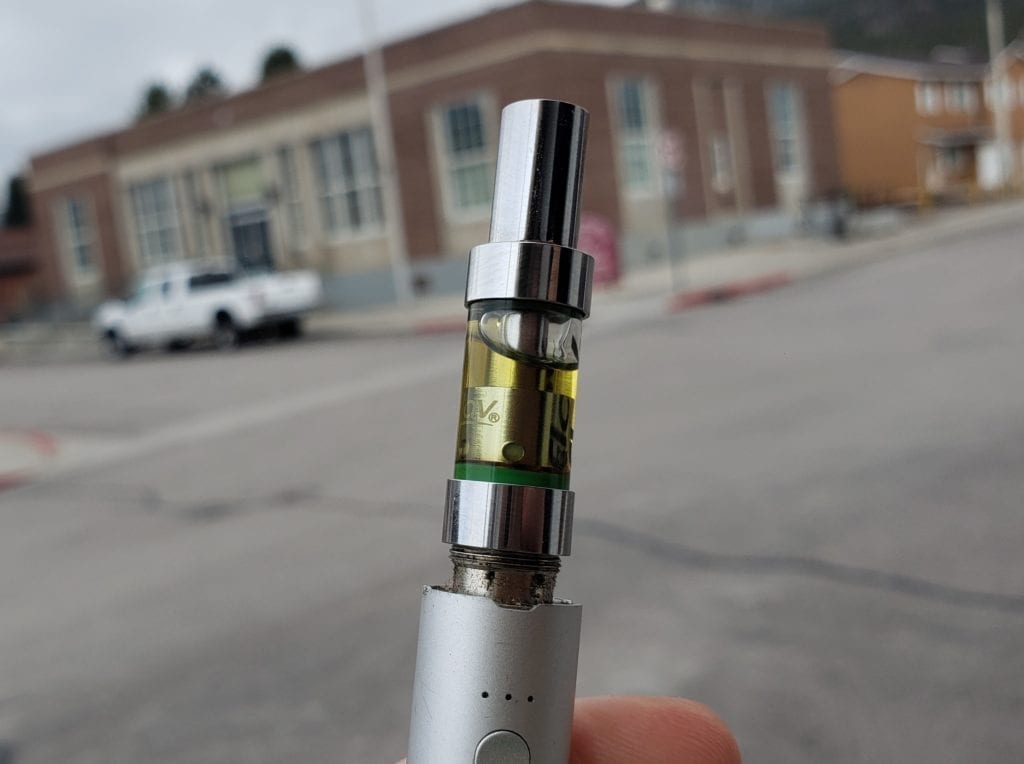 Brands I would choose over Flav
This section I will be adding to more cart reviews to help people decide on different brands. He purpose is to help you select the best value for your money. I should note that here at DabConnection our main indicator of a good cart is strength. If you are going for a flavorful cart that won't last too long on effects, Flav carts might be for you.
Here's the brands I would choose over Flav carts
In California: Kurvana ASCND, Airo Pro, Select Elite, Justdab, stick e vape, Potters Cannabis Co., Jetty Extracts
In Nevada: Roots, Airo Pro, Select Elite, Cannavative, Kabunky
We want our readers to get good value out of their carts. In my opinion, any of the above present a better value dollar for dollar regardless of the minor variation in price points (ie: Select Elite and Airo Pro carts are sometimes $7 more than Flav and I would gladly pay it).
Concluding our Flav cartridge review
Overall, the Flav cart was a bit disappointing. It might be a one off cart, but I think even if it was not the strongest oil, the hardware is still lacking. I hope to be updating this review in the future when Flav changes or upgrades the current hardware they are using. You can learn more about Flav on their website.
What do you think of Flav cartridges? Do you know what their cart might be lacking that caused the effects to not last? Post a comment below or in our forum!