With the new packaging out on both of these cartridges, popularity following skepticism has risen for both brands. Here, we do a compare Dank Vapes vs Mario Carts and clarify which one actually is better.
Dank Vapes vs Mario Carts: Which one is more credible?
Both of these companies don't have the best background, having had pesticides issues and no assurance of their legitimacy. Also, because of how many fake cartridges are being distributed, there's a lot of confusion and uncertainty smoking these. While Dank Vapes changed their overall packaging, Mario Carts updated the style of their cartridge.
If you are looking for something better than both, check out our top vape cartridge picks for California and Nevada. If you can get those brands, you are better off.
UPDATE 9/11/2019: DISCLAIMER: In light of more recent news, it has become apparent that black market cartridges, counterfeit cartridges, and fake brands of cartridges have become more widespread than we had ever realized. We urge readers to apply their own discretion, and caution that at no point should readers assume that a review of a cartridge on our site is a guarantee of its safety. We advise readers to always verify their cartridges as coming from a legitimate source.
UPDATE 5/17/2020: It has become evident that at this point all Dank Vapes and Mario Carts are only packaging. Therefore this comparison is null and void.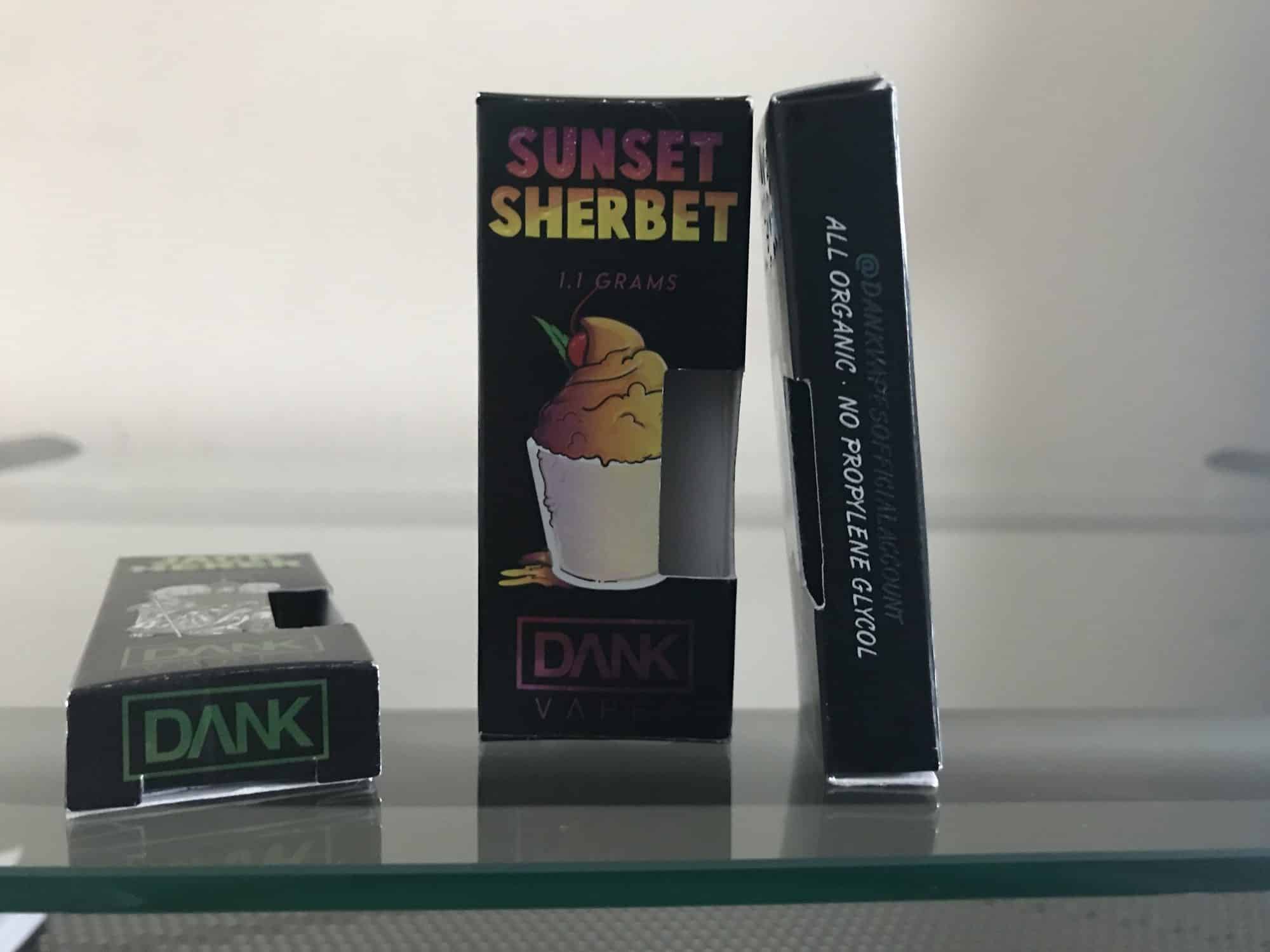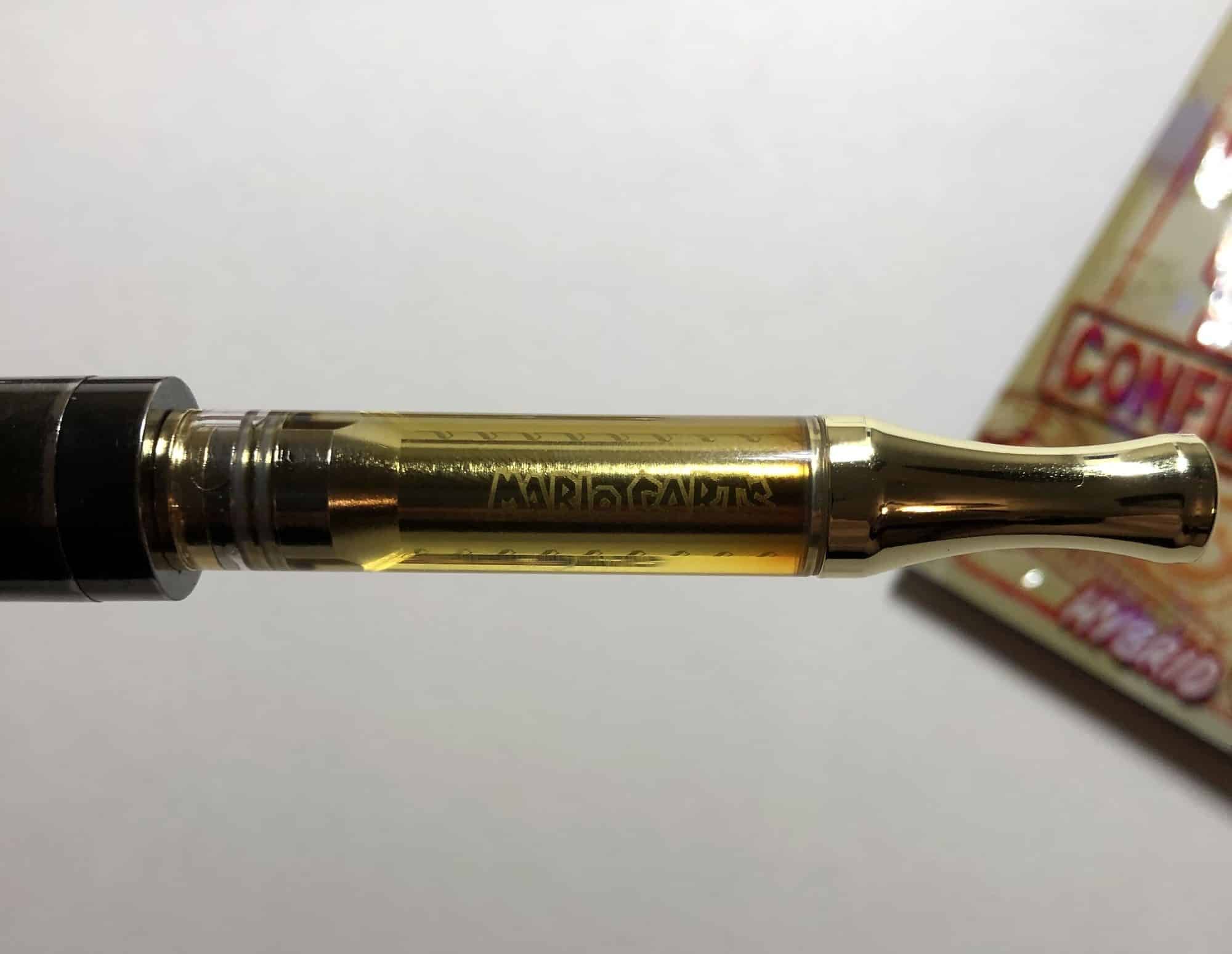 Dank Vapes and Mario Carts both failed in tests, containing pesticides
Unfortunately, both of these brands have negative lab results, containing pesticides and false THC percentages. Whereas they claim to be 80-90% THC, their test show a to be 60-70%.
Dank Vapes vs Mario Carts lab results: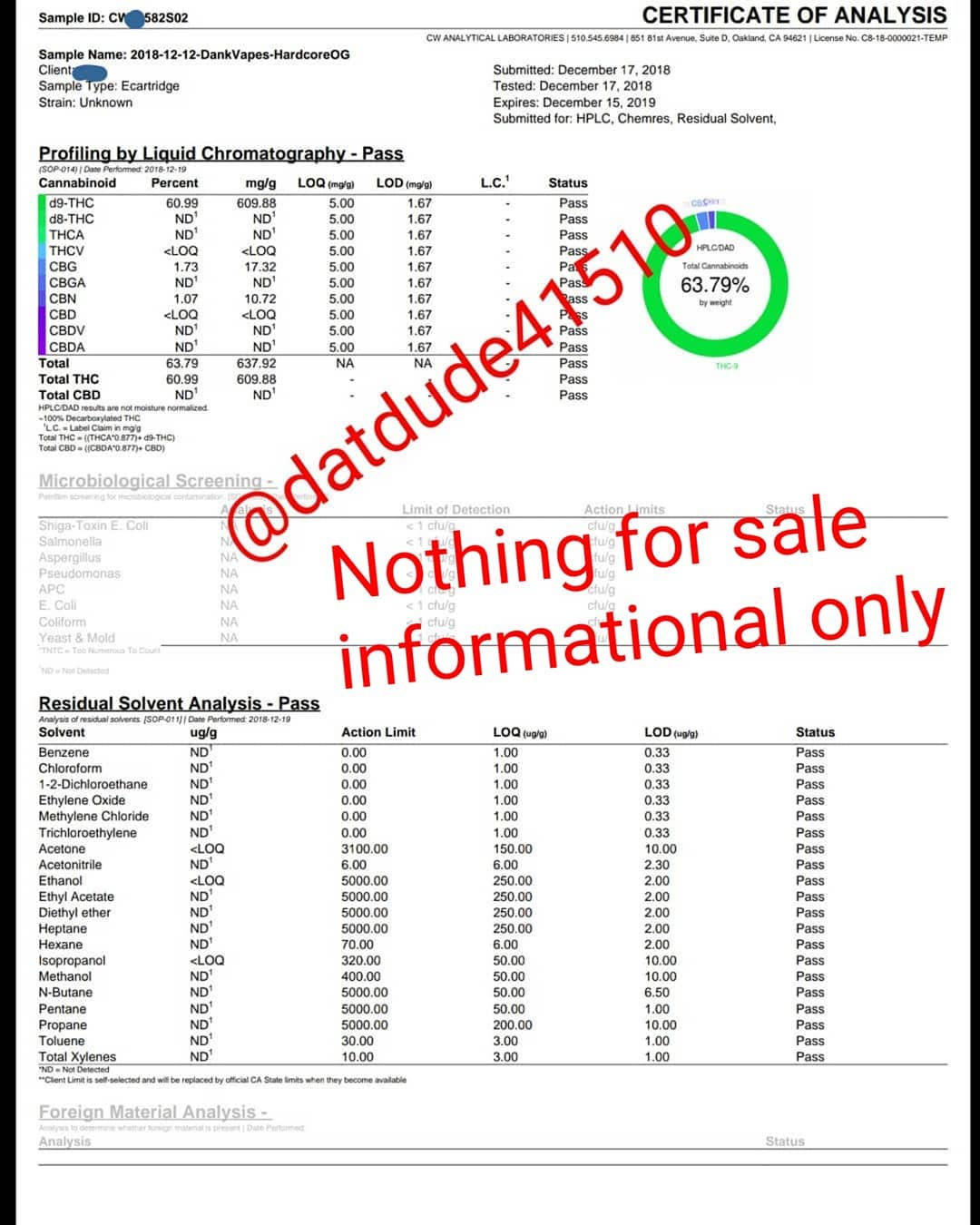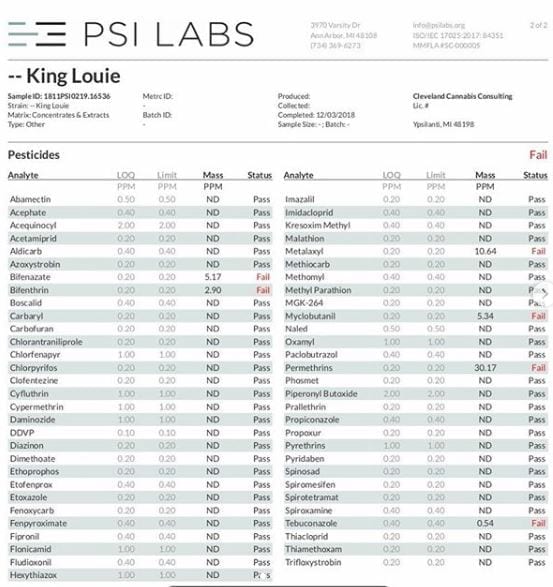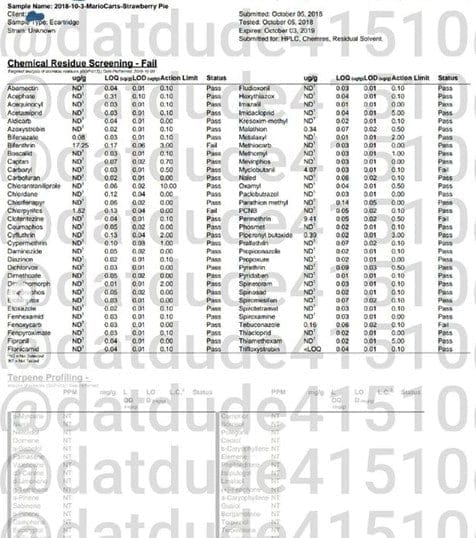 Do they contain any additives or artificial flavors?
This frequently asked question goes along with both of these cartridges. Due to the lack of information, there is no 100% telling what exactly is infused with these distillates. As mentioned earlier, although Dank Vapes and Mario Carts tests don't show additives, they do show the existence of pesticides.
When we tried the old Dank Vapes, the Fruity Pebbles strain did taste like it had harsh additives. Giving too strong of a taste and feeling harsh on the throat at times. The rest of them had a well balance and savory taste to them, but the oil is still unknown.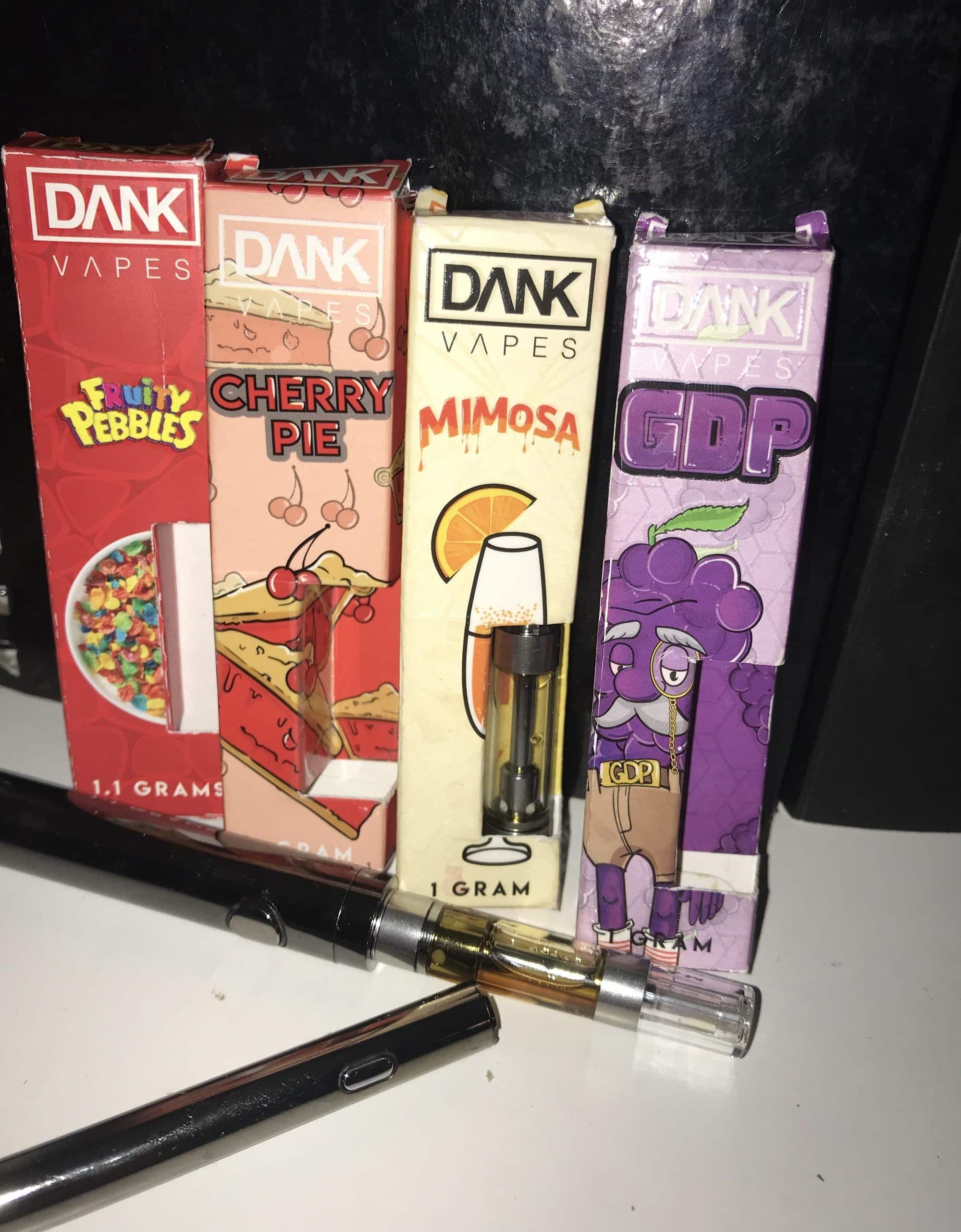 Whereas Dank Vapes always has a unique taste, Mario Carts LA Confidental and Mac 1 gave a bland taste. Strawberry Pie did give more taste, but it vapes hot on the throat and the berry taste is too strong.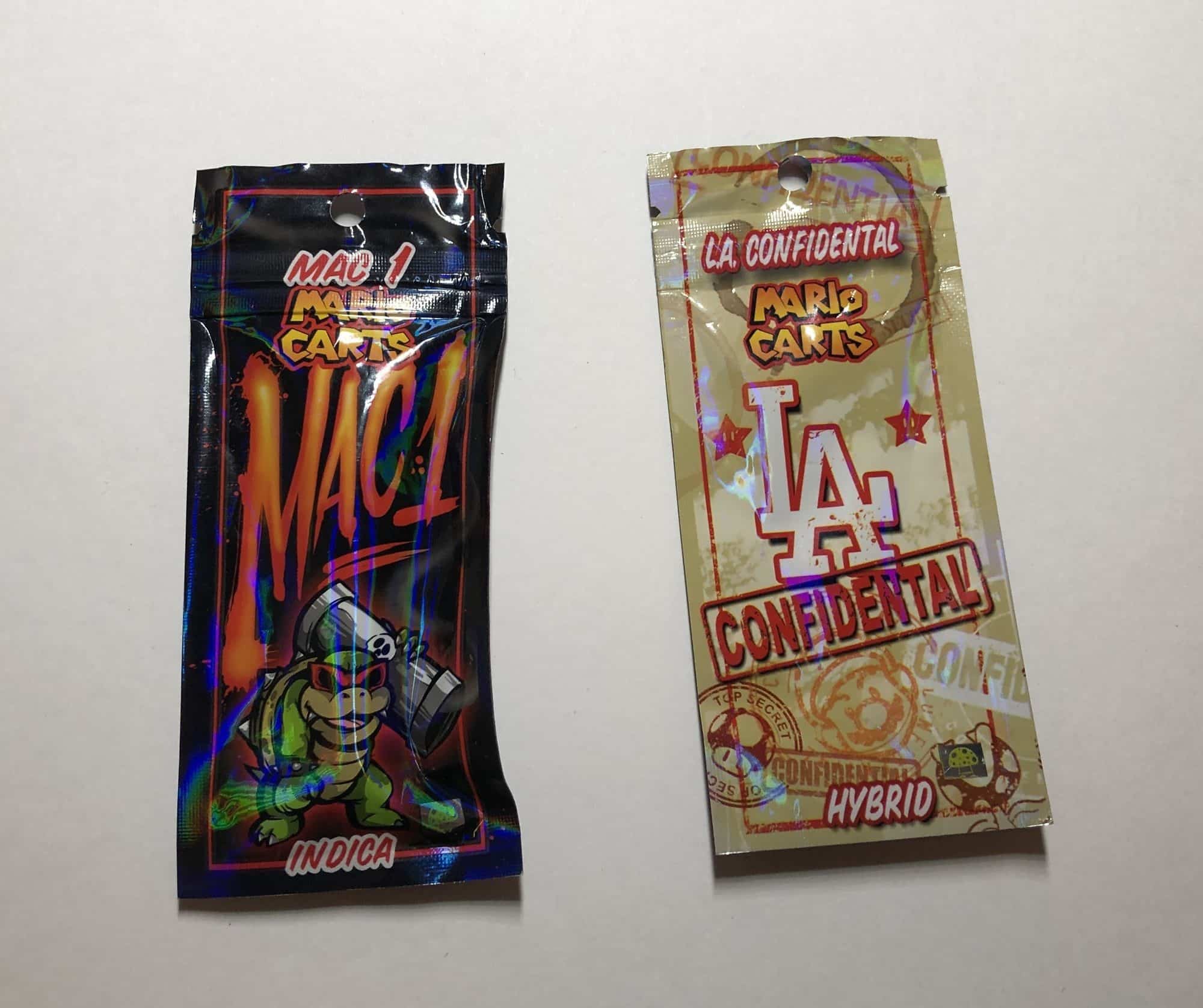 When it comes to taste, Dank Vapes delivers great and amazing flavors. The Mario Carts I tried really did have little to no taste to it, making it dissatisfying to smoke.
Dank Vapes vs Mario Carts: Which one provided more Strength and THC?
Claiming to be up to 90% THC, both companies have lower strength than they say to have. With Dank Vapes, they claim to be over 90% THC when their lab results show to be 60-65% THC. As with Mario Carts, they claim up to 87% THC and actually show 69% THC.
After reviewing both brands, they did give an equal high that would need a few hits to feel something. It's a bit hard to tell, but personally I prefer Dank Vapes. Neither brand are as potent or give a strong high as I'd like. The Space Vape outperformed both. But smoking Dank Vapes is a lot more enjoyable with the flavors they have.
Efficiency on Mario Carts is slightly better
This all depends on preference, but personally I think that Dank Vapes smokes a lot quicker than Mario Carts. The reason for this is because of how much smoother and tastier Dank Vapes are. They give such a rich taste that makes me want to consistently vape this cartridge. Whereas Mario Carts aren't nearly as tasty, or as pleasant to smoke.
Both of these brands use durable and well-built cartridges. Mario Carts use a rod & coil vaporizer with a ceramic atomizer, giving fairly smooth rips. Extended draws will produce large clouds on this cartridge.
Dank Vapes use authentic CCELL cartridges, a very popular cart used in many brands (Jetty Extracts, Select Oil, stick e vape and Roots, to name a few). This well known cartridge brand uses a ceramic atomizer, known for its consistency and taste. The only unfortunate thing about this is that there are many fake CCELL cartridges going around, being pre-filled with who knows what oil. Although they both give nice clouds, I would go through a Dank Vapes cartridge a lot quicker than a Mario Carts cartridge.
Dank Vapes vs Mario Carts in value
First off, the price between these two range around the same price, which is around $30-$40. Sometimes it may be a little more or less, depending where you're from but on average it's around there.
Second, neither of these companies are as reliable and trustworthy as they should be. Both of them failed for pesticides, have lower THC than they claim and have many fakes being sold. There's tremendous uncertainty on both companies and no one knows if they're even legit in the first place.
From our research, we'd have to say that the more credible and known company would be Dank Vapes. Like I said earlier, none of these two companies are as dependable or safe. We do know that Dank Vapes appears to be made by Dankwoods, another company that does not seem to have any valid registration we can find. The reason we believe this is just because Dank's are a lot more active on their Instagram account.
Mario Carts have no background or anything official to back them up. Based on information we have received, it does appear original Mario Carts hardware is made by Greenlight Vapes, who also makes Dabado Vaporizer's products.
There are many fakes in the black market with both cartridges
This major problem is hurting both brands. Even though Dank Vapes updated their packaging for this reason, counterfeits replicated these new packaging in in less than a month. Fake Dank Vapes are being sold everywhere now, filled with artificial flavors. This same misfortune goes with Mario Carts, they may have changed their look but that hasn't stopped the counterfeit market.
The only difference is that Dank Vapes are actually calling out fake sellers through their Instagram page. Whereas Mario Carts don't have anything official in the first place.
What about Dank Vapes vs other cartridges?
If you have a suggestion for a vs article, by all means, tell us in the comments or on our Forum. We will be adding more versus posts as time goes by.
There's a wide variety of different cartridges that are a lot more safer and cleaner to smoke. Cartridges, for instance Select Oil, Space Vape and more that give potent hits and an amazing high. It's not that neither carts don't give a nice high. It's just that there is no telling what exactly you're consuming or what's even in their distillate.
The final conclusion for Dank Vapes vs Mario Carts
Above all, we have to say that Dank Vapes are more enjoyable to smoke than Mario Carts are. Disregarding both of their negative histories, Dank's do give a more satisfying taste and high. If both companies fix all of these set backs, Dank Vapes would still be the winner between the two.