Juul was originally made for vaping nicotine e Liquid, not for using THC and CBD pods. However, almost all technology used in THC and CBD cartridges is borrowed from eCigs and e Liquid, so why not use your Juul to blaze? One reason not to is there are better vape systems, but many still like to hit the Juul for THC, so we will go through how to refill it yourself and the companies that are making prefilled THC Juul pods.
Our post is inspired by an original post from BeyondThePod and we adapted the methods for use with THC and CBD oil. Looking for better hardware than Juul pods? Check out our best and worst cartridge designs for better options.
Update 10/19/2019: If you use Juul products see our post on the current Juul lawsuits.
Jump to:
How To Make a THC Juul Pod
This guide covers how to make a THC Juul Pod. It's a simple process to put weed in Juul pod once you break it down and anybody can do it. We will go through step by step how to fill up a Juul pod with THC or CBD oil. This method can be used to refill an existing nicotine Juul pod you have our filling up something like the Hempod that is an empty, Juul compatible pod.
Only a few basic items are needed to create a THC Juul Pod:
Thin flat head screwdriver or knife
THC oil or CBD e Liquid in a syringe (you can make it too, explained below)
Used Juul pod or an empty replacement pod
If you are doing CBD make sure to use CBD e Liquid not tincture! CBD tinctures you take orally are not meant to be vaped and CBD e Liquids are not meant to be taken orally. See these examples of CBD e Liquid and this example of CBD tincture.
You can also replace the cotton in the mouthpiece, but this step is not required and something we normally would not do. See BeyondThePod's above mentioned post for that step if you wish to complete the step. It's not a necessary step to replace the oil, but some people might like the new cotton on in the mouthpiece.
Step 1: Get a liquid concentrate or make some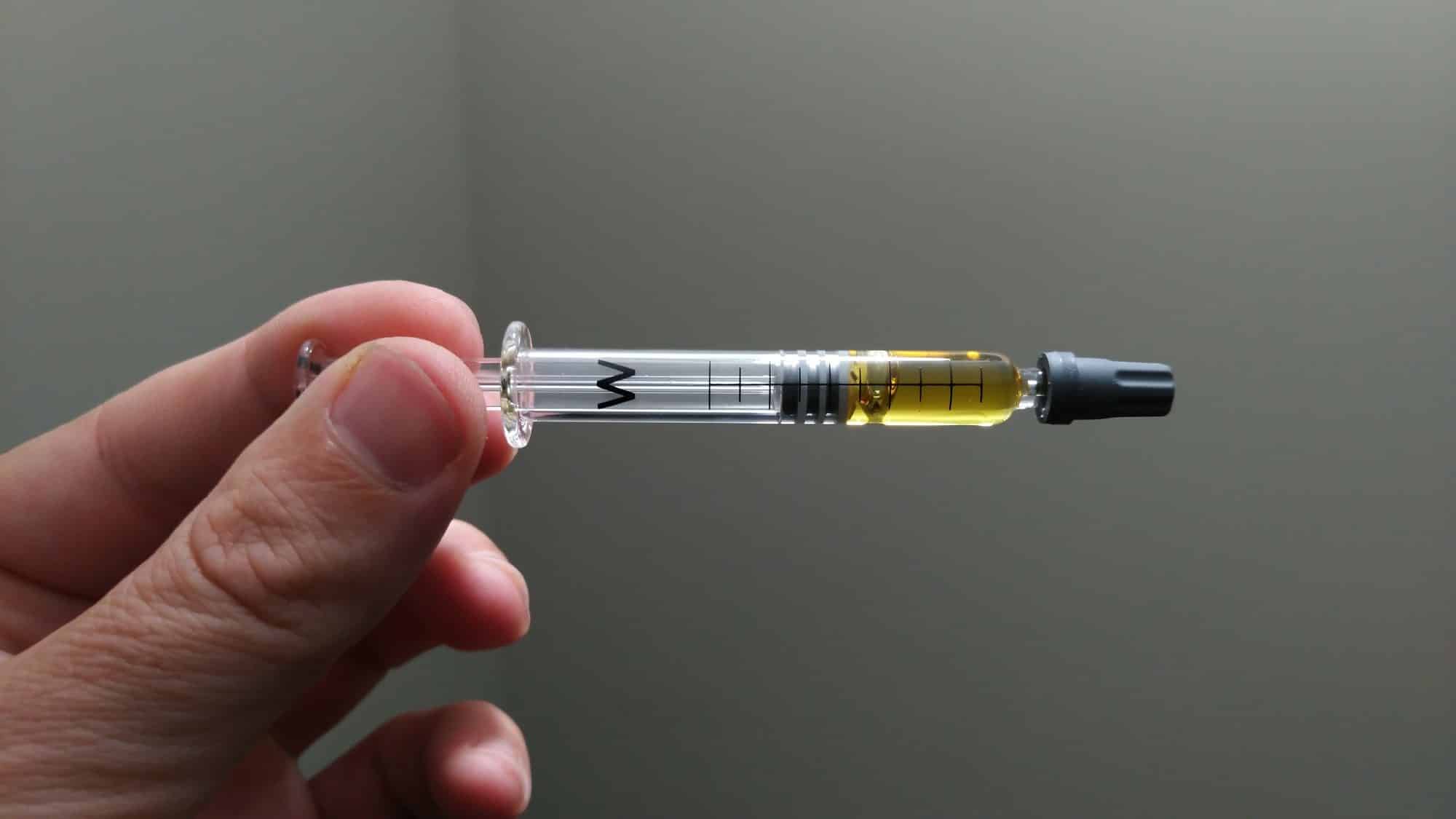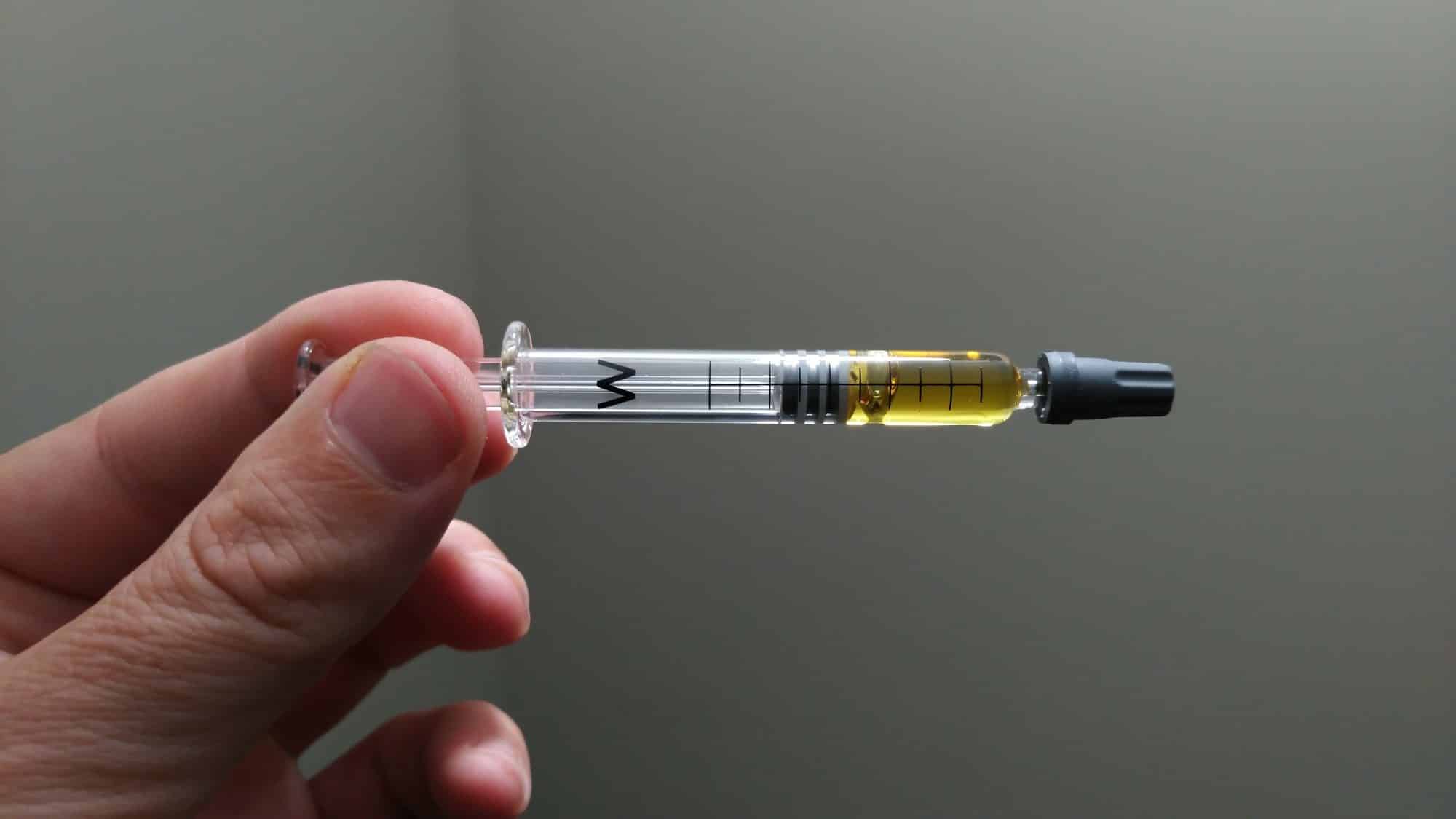 Go to the next step if you already have a liquid concentrate like CO2 oil or distillate ready to go. If you need to make THC e liquid, see our guide on how to make your own oil pen. The same process of making THC e liquid can be used to make liquid for your THC Juul pod.
Step 2: Take off the plastic top of your Juul pod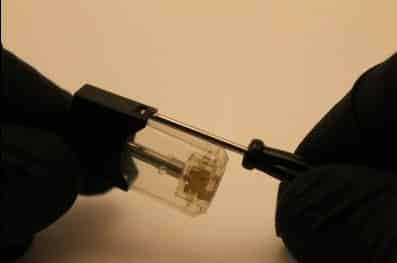 If you have purchased empty pods you can skip this step. Most pods that come empty do not have the mouthpiece attached. Using a screwdriver as shown above, unlock the mouthpiece. You can do it on both sides, but if you get one side off it should still come off. Once unlocked, grab the base of the Juul pod with one hand and the mouthpiece with the other and wiggle it off all the way and it should look like the below picture.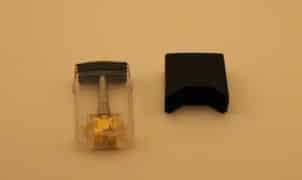 Step 3: Open your Juul pod with a flat screwdriver or knife
On the side of your Juul pod you will see where the cap made to hold juice in meets the edge. There are two ways to get it out. The easy way is dip it in with a small flathead screwdriver as shown below. Some empty pods may also come with this top off, in which case you can skip this step.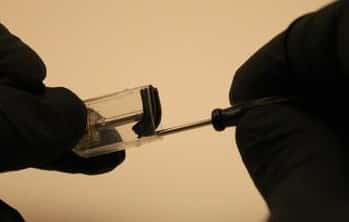 Then pull the screwdriver out with it tilted so it pulls out the mouth piece. The second method involves using a knife on the edge. It is more difficult but should work as well. You can even cut into the rubber slightly with the knife to pull it out using the tip and the cut as a way to grab the rubber. A knife that does not bend easily is recommended.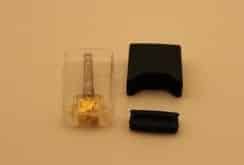 Your Juul pod should look like the above once the cap is removed. It's ready to get filled with THC or CBD oil.
Step 4: Fill your Juul pod with THC or CBD oil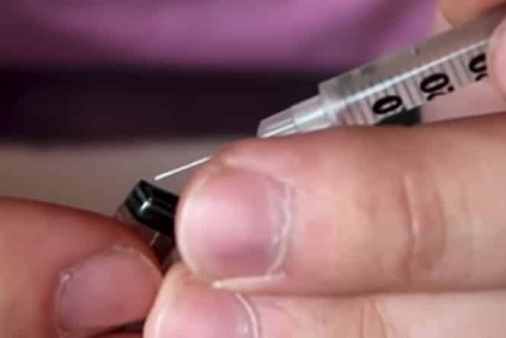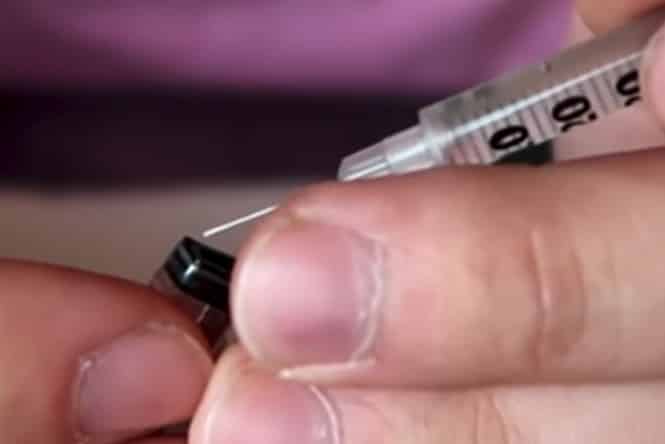 Get your THC or CBD oil syringe and unload it into the empty pod. Fill it to 80% capacity and that should leave enough room for the rubber top when you put it back on.
Step 5: Reinsert the rubber plug and pop on the mouthpiece
Pop on the rubber plug and make sure that it has a tight fit. If the airflow is not tight it may not hit well or activate the Juul battery to hit at all.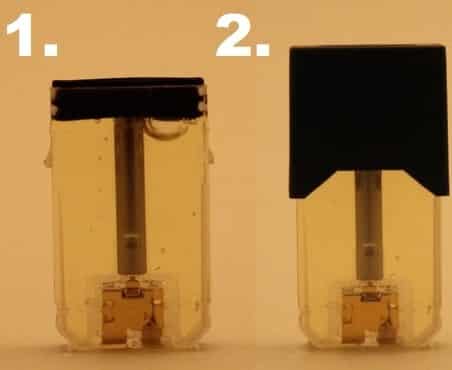 The pod on the left in the above photo shows what it should look like with the plug on. The pod on the right is a completed and ready to vape THC Juul pod.
Re using Juul pods for THC is not our top choice, or even a recommended one
At DabConnection we are not big fans of the Pax Era because it is wicked and you will find that most of the Juul pods out there for THC are also wicked. By wicked, we mean it hits off a cotton wick instead of a ceramic core. See our Hempod review or skip straight to the breakdown of the hardware. Then you will see why we don't recommend these as the best way to vape THC or CBD. There are some ceramic core options out there as well and those may provide a better experience.
An empty replacement pod is still better than refilling
When you refill a Juul pod there is still left over nicotine in it. There are empty pod systems out there and while we have only tried a few, we have read comments on forums that the J Pods are decent. Ar $12.99 for a 4 pack it is cheaper than CCELL hardware.
THC Juul Pods prefills currently available
This list will continue to grow as more THC Juul pods are made. We will also be adding reviews to the various prefilled pods as we get our hands on them.
Bare Pods by Bare Extracts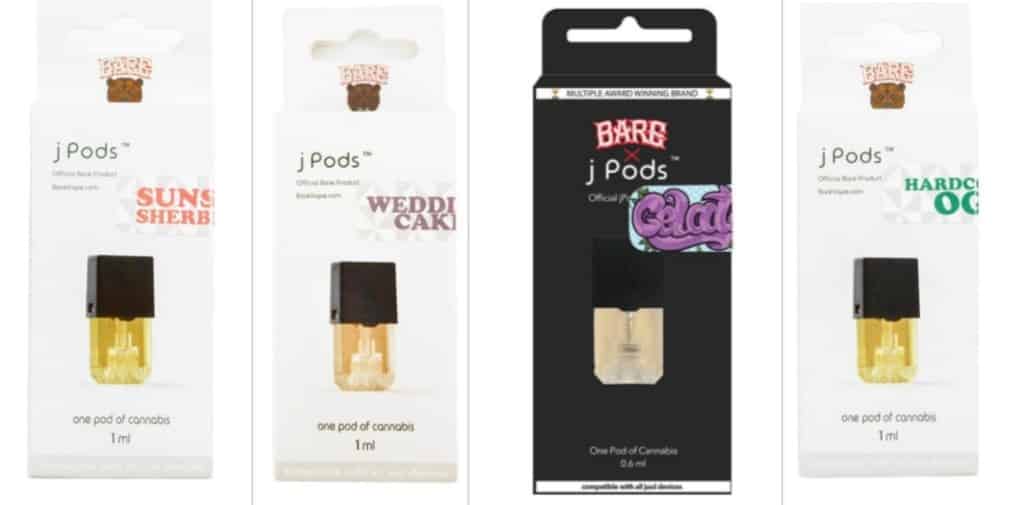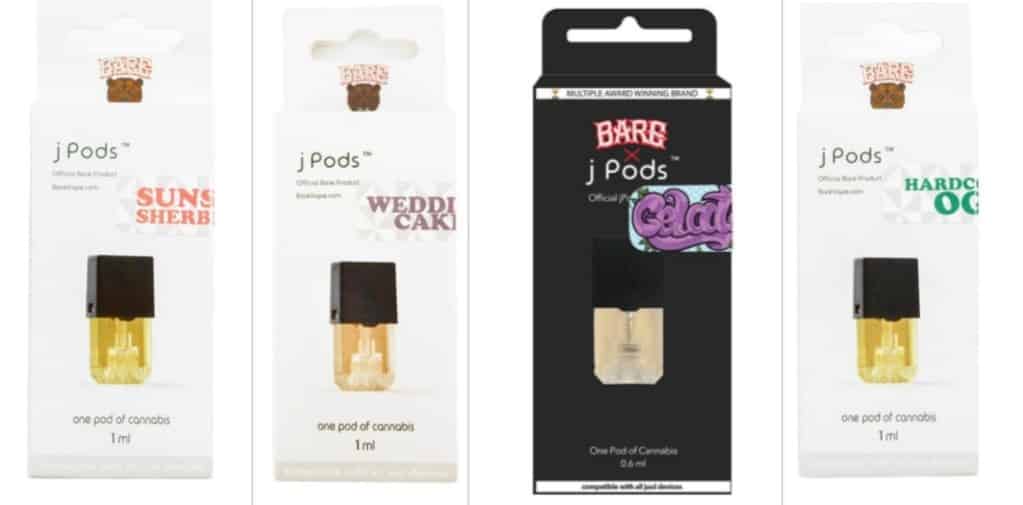 Bare Extracts is fairly well known as a product around California, but we could not find any definitive information for this brand. Their products are listed as as brand on Weedmaps and it appears to be associated with the BARE industry clothing brand, but we could not find an official website on the pods. They are also referred to as "Bare x J Pods" signfiying the J Pod, Juul compatible hardware they use.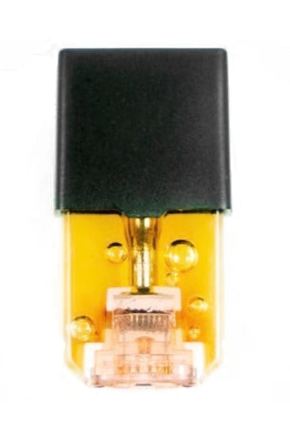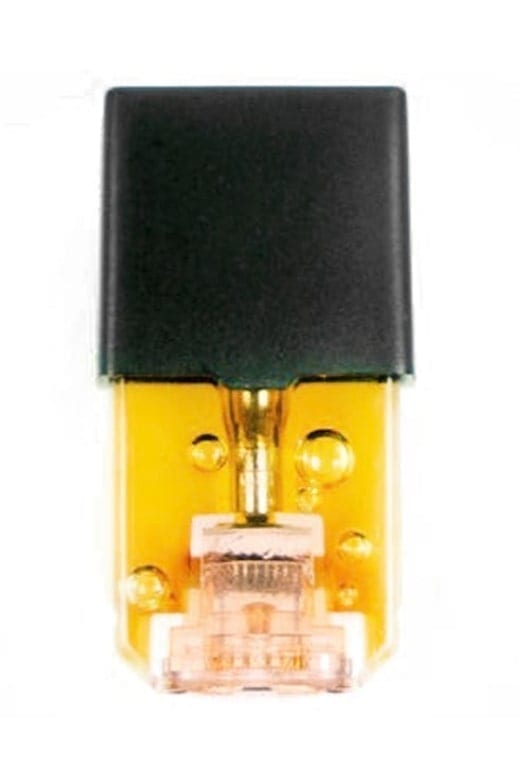 Our reviewer Javier has tried Bare pods and said they were weak. Looking across Weedmaps reviews, most of their pods are scoring in the 2 star range, meaning most users are not satisfied with Bare pods. Their is also Bare GoPods out there we reviewed, but we can't tell for sure if they are real or fake.
Bare pods come in the following strains:
With not a whole lot of positive reviews on Bare pods, you might be disappointed.
Kushie Gold THC Juul Pods by Kushie Brand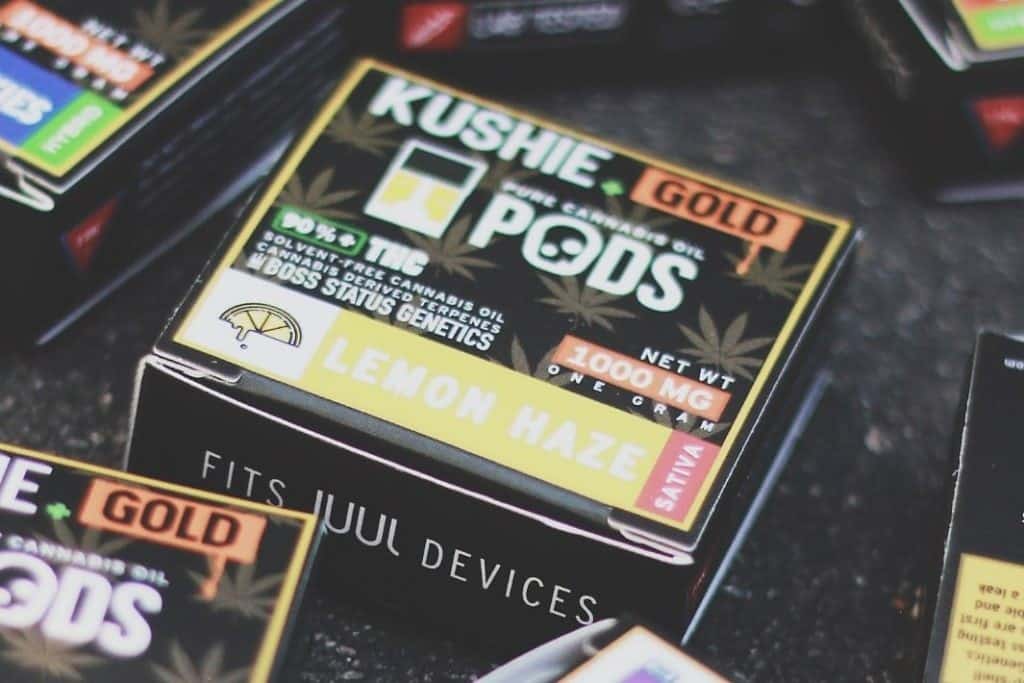 Kushie Brand is a legitimate California based cannabis brand that makes Kushie Gold pods. They were featured in the Vice article about THC Juul Pods. While they are compatible with Juul, Kushie also has it's own battery released that works with its pods and other Juul pods, and it has the Kushie logo on it.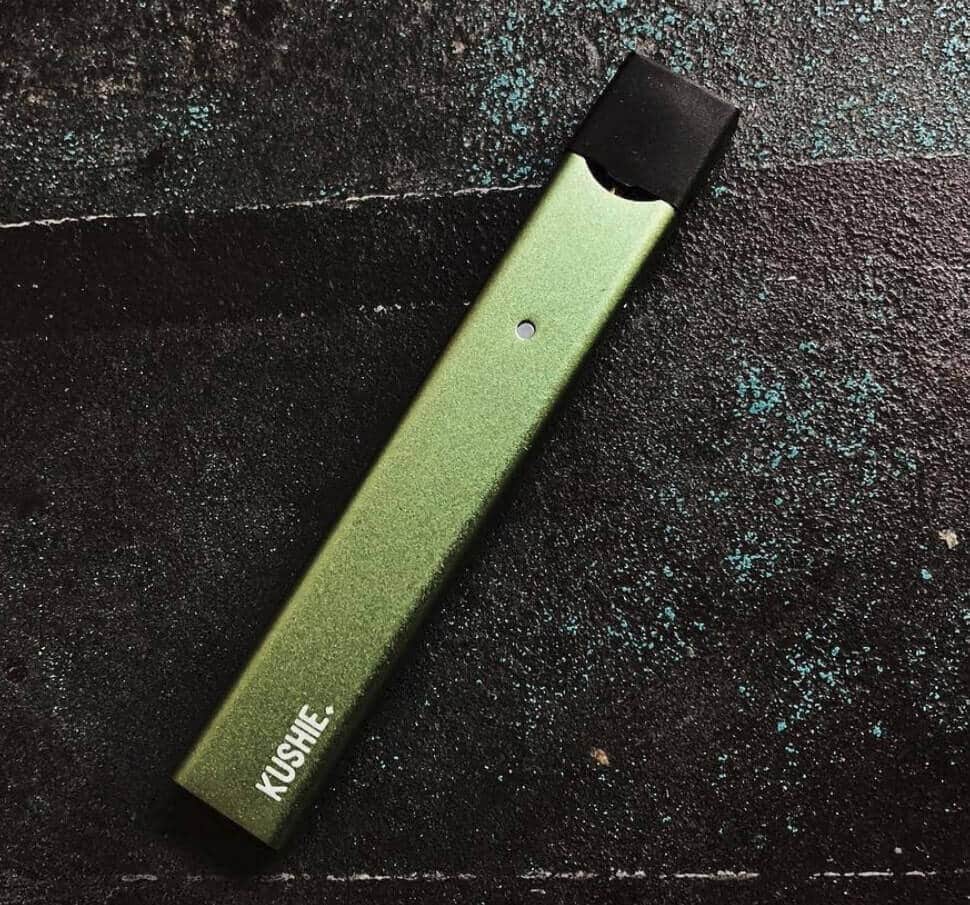 Here are the strains we could find for Kushie Brand THC Juul Pods:
Their pods have very few reviews, but for the ones it does have they are 5 stars. Hard to tell though when a product has so few if they are good or not, but worth trying.
Supreme Pods by Supreme G Extracts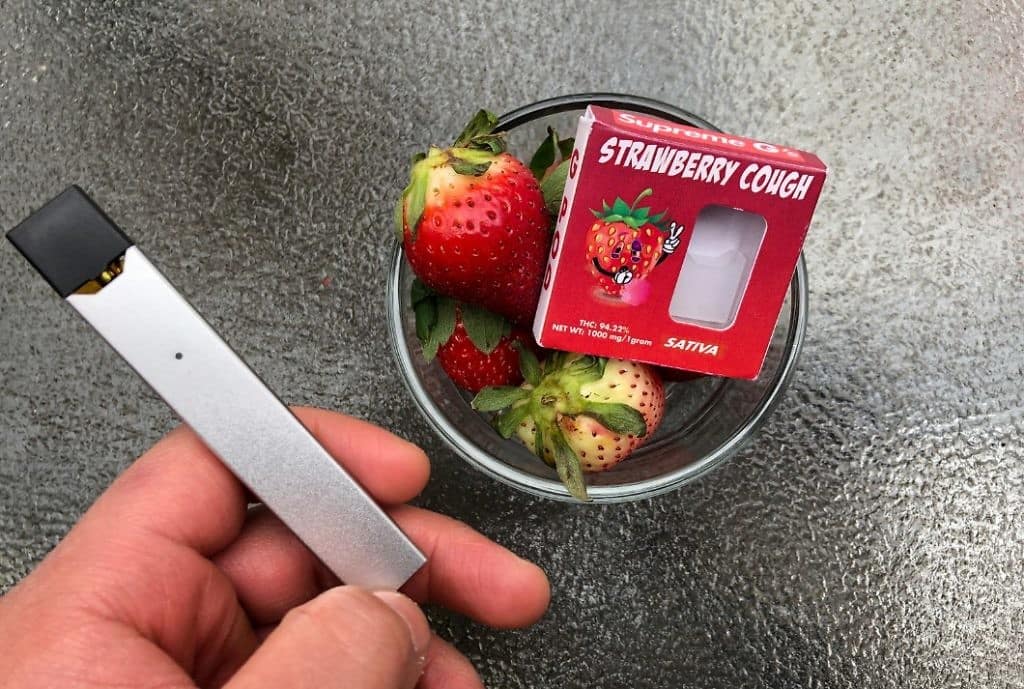 Supreme G extracts is a newer company that does not have a website, but they do have an official Instagram page. We could not find all their strains, but these are the ones we are aware of:
Banana OG
Cookies 'N Cream
Fruity Pebbles
Gorilla Glue
Grape Lemonade
Jelly Belly
Kosher Kush
Strawberry Cough
Super Sour Diesel
Tangie
White Fire OG
Zkittles
These pods have been praised as great quality both by our own Javier's Supreme pods review and Reddit users.
CBD Juul pods currently available
Juul pods can come prefilled with CBD. They are not made with tinctures, but with CBD e Liquid put into a Juul pod. You will see a huge price difference between different pods. CBD is a heavily paid-to-promote industry and the more promoted the product, the more expensive it is. You may see similar lists where the most expensive ones are promoted. Here at DabConnection we want to give you the most info for you to make your own choice, so we include the price up top.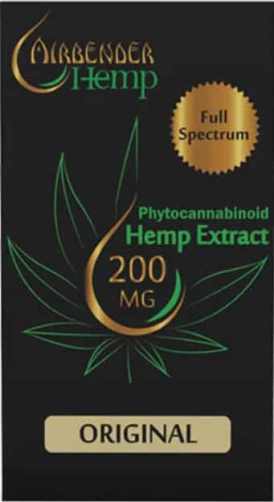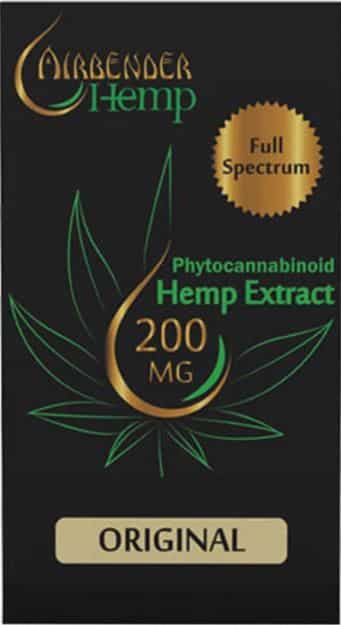 Airbender CBD Juul pods come in the small size of 200mg. They have quite a few different strains and the 200mg pods are only $19.99. Not a bad price per mg at all.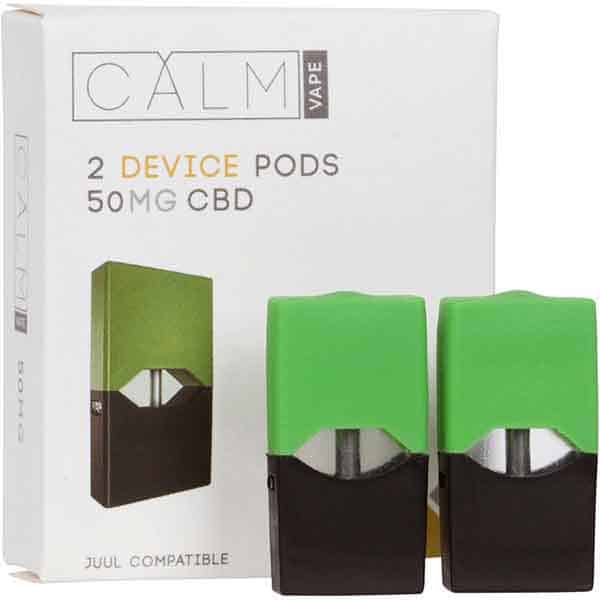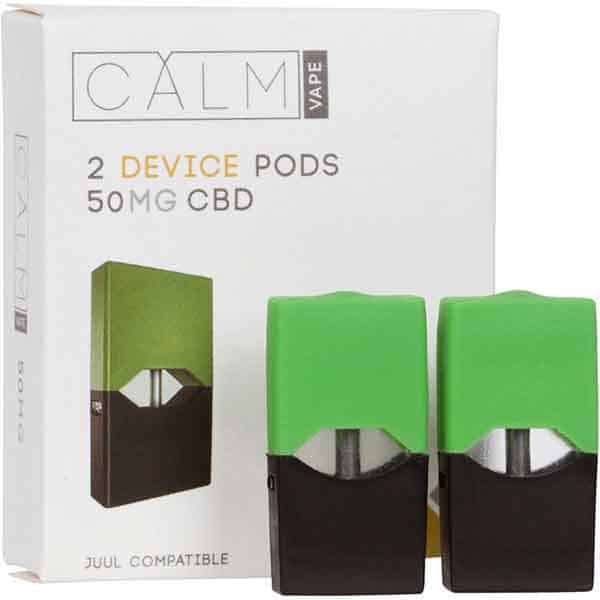 A pack of Calm Pods contains 2 disposable pods that deliver 50mg each. That's about 300 puffs per pod. What's great about this is you can choose from 8 different available flavors. There have been a lot of good reviews so far for Calm Pods.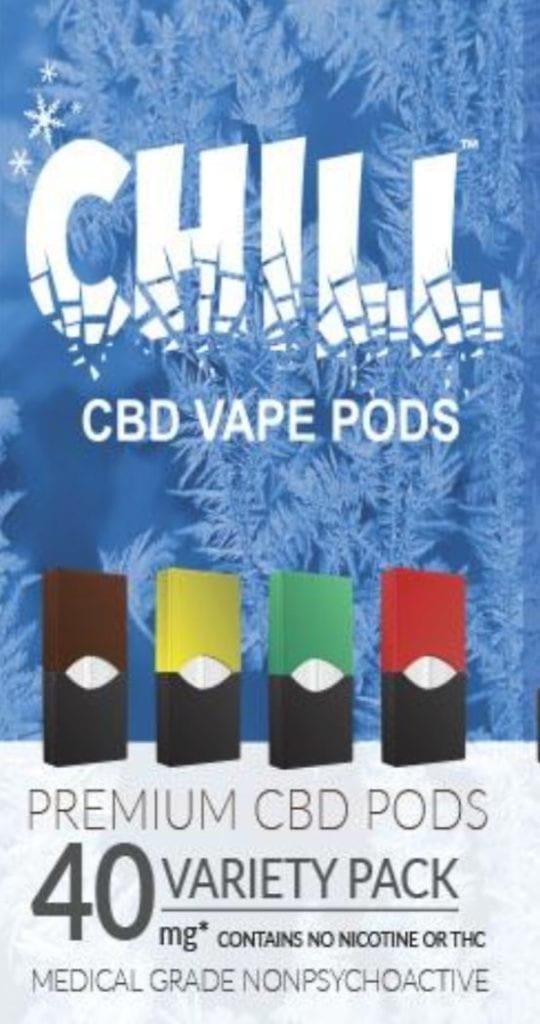 These are weaker than other CBD pods, but they do come in a four pack. Someone looking for a low dose over more vape hits might like these. Some sites are selling the four packs for $39.99, but you can get Chill CBD pods for $24.99 at the link above.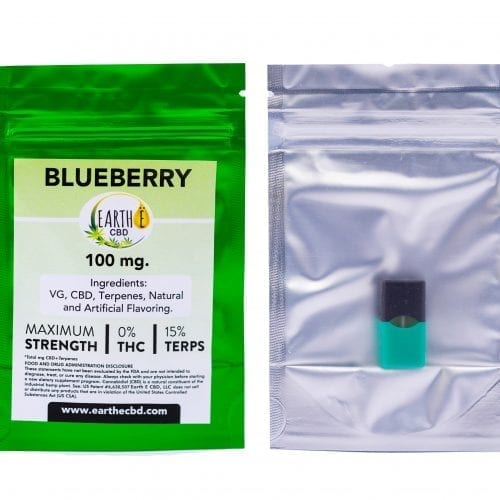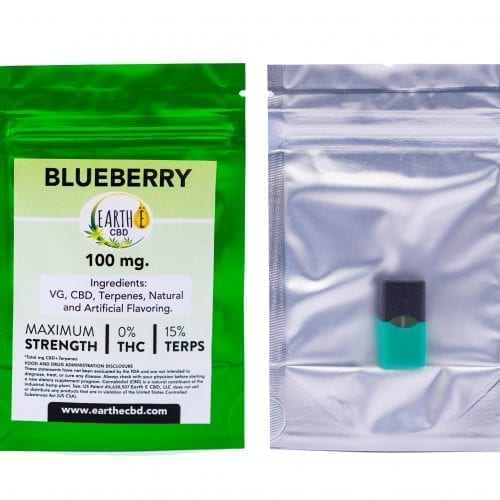 Even smaller than Airbender pods, the Earthie pods come in at a small 100mg size. At $29.97 a piece that is about 150% more expensive than Airbender's pods. Probably not a great deal and a reason you will see Earthe pods on paid promotion lists. They do have a wife variety of flavors though.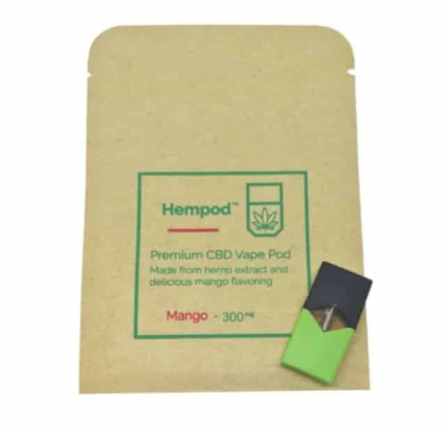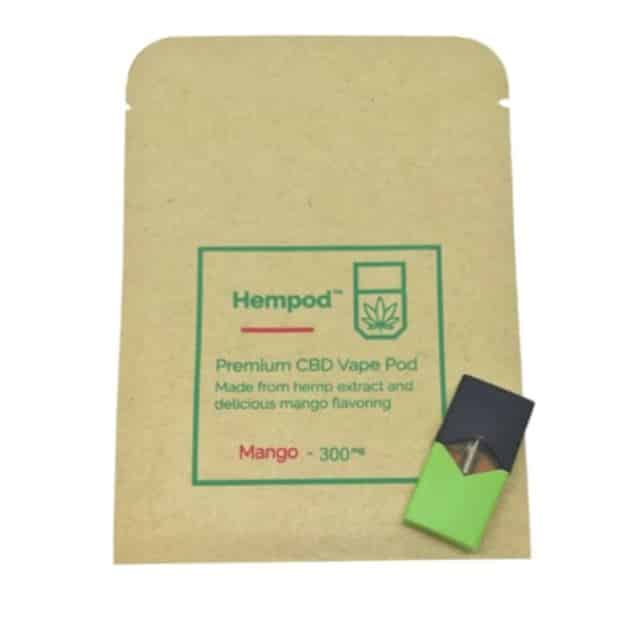 Hempod offers prefilled CBD pods in both broad spectrum (500mg) and regular (300mg). The broad spectrum pods are made with CO2 CBD oil and natural derived terpenes. The regular pods are made with CBD isolate.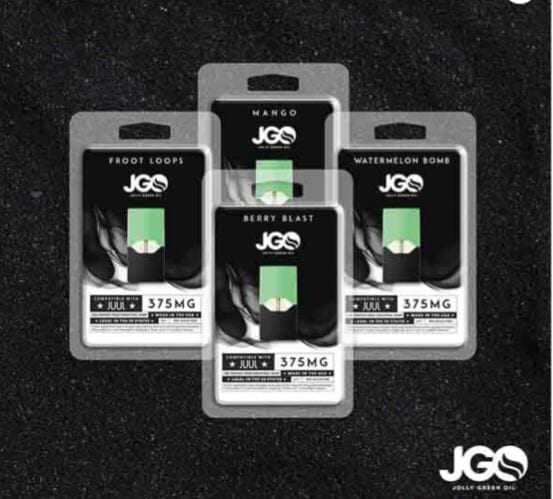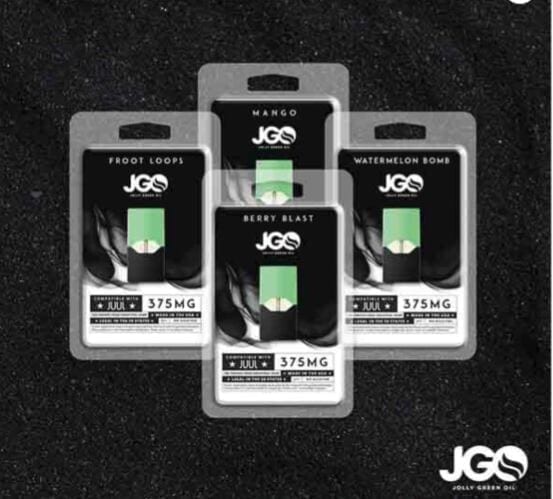 At $17.99 for 375mg of CBD, JGO CBD Juul pods are a good deal. They only have four flavors, but they have good reviews, averaging 4.5 stars out of 5 with 34 reviews.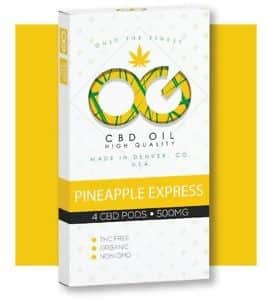 A pack of OG CBD Pods is a total of 500mg. There are 4 pods per pack carrying 125mg each. There are 6 flavors available, with the pineapple and blue razz flavor seeming to be a crowd favorite.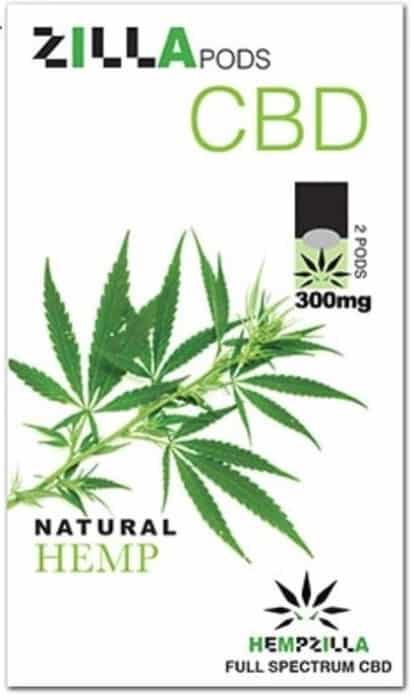 These pods are a much better deal than Airbender or Earth. Each pack of Zilla CBD pods comes with two 300mg pods for $19.99. They have six different flavors to choose from. Hempzilla so far is the best price per mg we could find.
The truth about Juul's hard hits
Juul has been promoted by Pax Labs, formerly Ploom, as a way to get people off smoking and vaping instead. Many smokers have switched to Juul that otherwise did not like regular eCigs. The reason smokers like Juul over regular eCigs is they hit harder. We think the reason they hit harder is because you are also hitting the wick, similar to how dab pens were five years ago. We make no claims on safety, but avid THC vapers mostly avoid wicks in favor of ceramic core cartridges.
Better options than the Juul for THC and CBD
All of the following methods of vaping THC we have found to be better than Juul pods: new generation CCELL carts, ALD's vFire, refilling Stiiizy pods, and the Bud Tank V16. CCELL and Bud Tank are standard cart style, while the vFire and Stiiizy are also pods. Stiiizy has significantly weakened their oil and we now recommend them only for refills, unless you are specifically looking for a weaker effect. Vaporesso products also have a lot of buzz, especially the Cascade.
Concluding our round up on THC Juul pods
We hope this guide helped educate you on THC and CBD Juul pods. Let us know if there is any information we can improve, brands we should add that we missed, or other methods you have seen that help in refilling Juul pods with THC or CBD oil. Comment below or post in our forum!