REVIEW OVERVIEW

Design and Build Quality

10

SUMMARY

The Bud Tank V16 has really high-quality atomizer with a generic looking but very powerful battery. The only downside is the atomizers are expensive and are only able to be used once.
The Bud Tank V16 is the a cartridge oil pen system sold by Bud Tank. This comes as an empty cartridge system that you fill with your own oil whether it would be THC distillate, CO2 oil or CBD oil. The battery is not made for other types of cartridges but with a minor adjustment, we will show later below it works with CCELL and other cartridges extremely well too. The only downside we found on this pen is the price per cartridge. It's a little bit expensive to replace the cartridges at $9 per cartridge and not being able to refill it.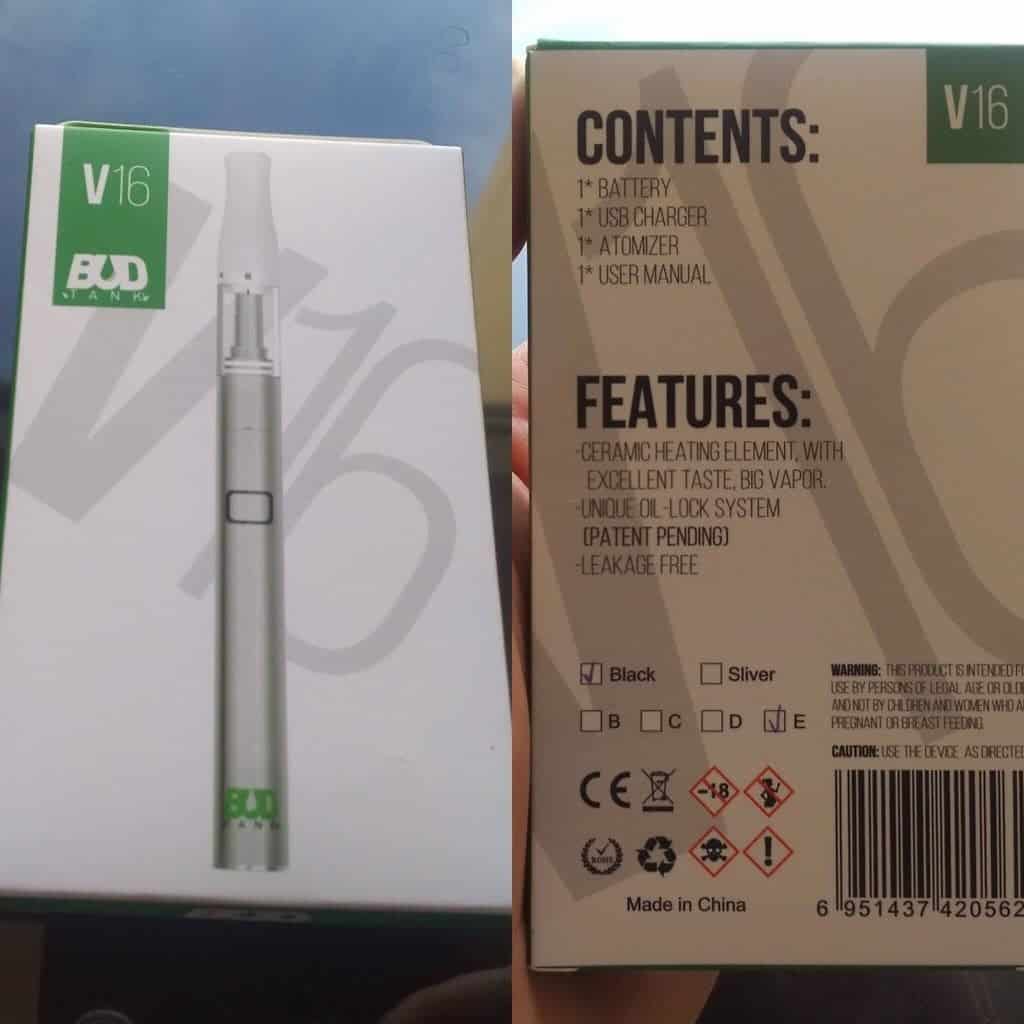 Pros:
Battery hits hard with Bud Tank and other cartridges
Cartridge can be locked for long term storage without leakage
High-quality atomizer
Strong hits
Easy to fill, no syringe tip needed
Cons:
Atomizers can only be used once
Individual atomizers are expensive
No micro USB charging
Recommendations: Make the atomizer reusable and a little bit cheaper. Add micro USB or USB-C charging.
Watch below our video review that goes over the basics of the Bud Tank V16. Keep reading to see our more in-depth review of the oil pen system.
The Bud Tank V16 turned out to be a really excellent quality product overall
The atomizer core is ceramic and you can tell it by the taste. There's no burning taste. All the oils are used efficiently from start to end. Just holding the Bud Tank V16 with battery and atomizer together in your hand, you can feel the quality of this build. The ceramic mouth tip is really nice. Airflow is great. Really the only downsides are you cannot reload it after one use and the price,  but that may also be lower in the future. On top of that, the battery really works well with CCELL and other cartridges. Almost on par with the Palm and Silo batteries.
There are a some extra instructions for the V16
A couple of features on the V16 go above and beyond your regular cartridge system. Below are the extra instructions on using it.
Lock and Unlock Mechanism of Atomizer
The first thing you'll notice is there is a lock and unlock symbol printed on the side of the cartridge. You put the cartridge in the lock position when you're not gonna be hitting it for a while and letting it sit. If you look closely you can see that this actually locks close the area that absorbs the oil. This is a great solution to keep cartridges from leaking. However, unless left sideways for a really long time I have yet to let a CCELL cartridge leak either. But, some brands do have leaking issues such as the Hempod pod.
Bud Tank V16 Battery with Sesh Mode Setting
The other thing about the V16 which I really didn't realize until after some of my oil was gone is that it also has a Sesh Mode. This Sesh Mode keeps the battery on for a set amount of time. However, be warned! Do not leave the Sesh Mode on when you are using a different type of atomizer besides the ones that come with the V16.
I accidentally was clicking sesh mode on and I thought the tank was getting stuck. Well, it got stuck. I didn't know I had to turn it off right away and it ended up burning my oil in a CCELL cartridge. Good thing it was already close towards the end because it left a burning taste for sure on the oil and the oil even changed color a little bit. Make sure that you only use the sesh mode with the V16 atomizer. We'll be trying that again later and updating this review further with that as well.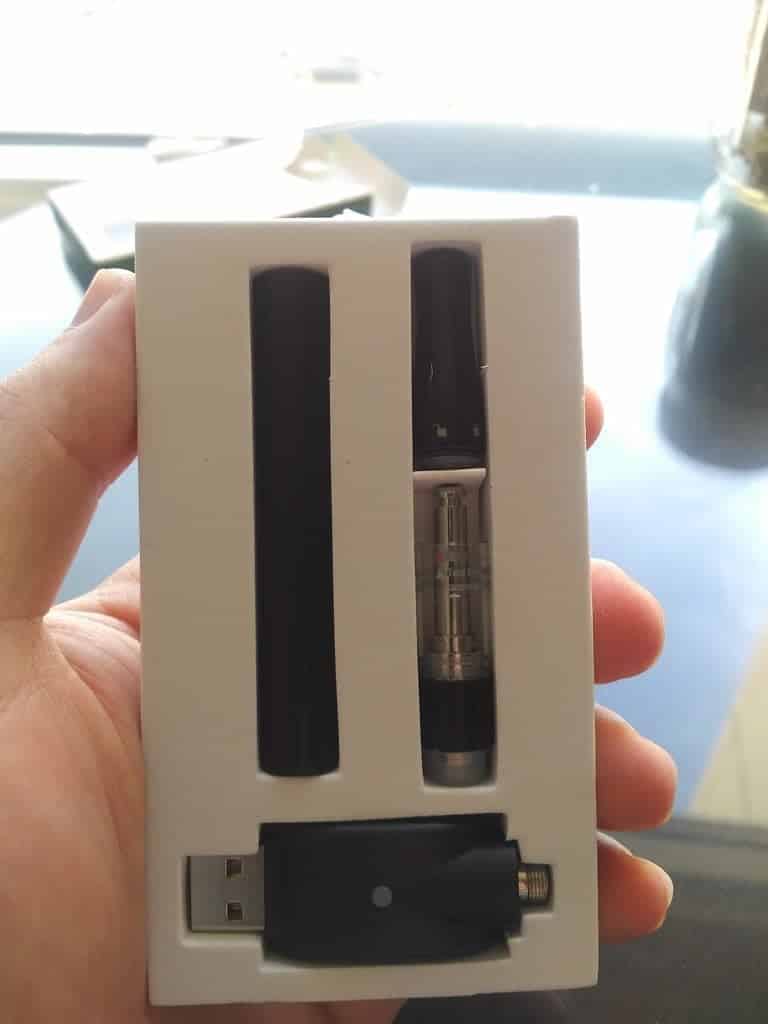 Hit strength is really excellent with V16
Really on par with the best. The Bud Tank V16 cartridge and battery really go well together. It really hits strong. This is the first cartridge that I put on par with CCELL as far as being as strong and smooth with no scratchiness in your throat at all. You can really tell when you hit it that the build quality on the atomizer is good. You do not get that weird metallic like taste that you get when you hit the Brass Knuckles cartridges. At this point, this is on par with CCELL and top quality atomizers out there.
Efficiency was really great
Efficiency was on par with the best on the Bud Tank V16 atomizers. There were no issues with efficiency at all. Efficiency was perfect until the very end of the oil. There seemed that there's nothing lost here. And this seems as efficient as any oil cartridge there is at this point. There are just coming out some atomizers that oil drips down into the holes, but at this point the V16 is at the peak of available efficiency.
The Bud Tank V16 is really discreet and portable
It uses a standard style stick battery but this does not just put out like regular clouds. There really is something better about this battery than other stick batteries I have tried that makes it put out a harder hit. It also pairs perfectly with the atomizer as will be expected.
How to use the Bud Tank V16 battery with other cartridges
The Bud Tank V16 can be used with other cartridges including CCELL. As long as they're 510 threaded and voltages are close enough.
Here's what you need to do though because airflow doesn't always work:
Slightly unscrew the cartridge by about a half turn from the battery. This gives the airlfow the battery it needs. The battery does not have airhole slits in it to work properly with other cartridges. However, this fixes it because you're still getting enough contact and just letting in enough air to get a hit. You'll be surprised how great this hits on other cartridges. Just make sure you leave the sesh mode off for non-Bud Tank carts.
Taste is excellent due to the ceramic core and quality hardware
Taste on V16 is pretty much close to perfect as you will get on an oil pen setup. It tasted exactly the same as a CCELL setup, but here is one thing to keep in mind on taste. Don't use this battery and hit other types of cartridges too hard because you may burn other cartridge's cotton area and burn oil then you'll be low on taste. That's not Bud Tank's fault because this setup is made to be used together with their cartridge. When Bud Tank is paired together everything seems to work perfectly. The problem is you won't find cartridges out there from Bud Tank just yet that are pre-filled.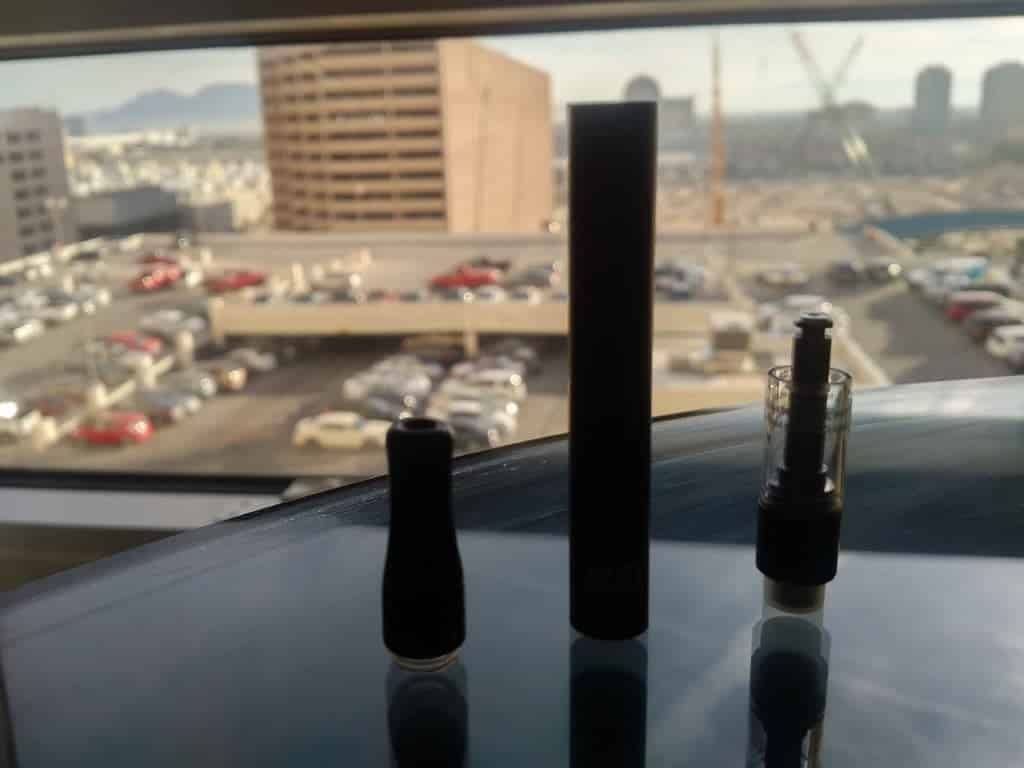 Bud Tank V16 replacement cartridges are expensive and not refillable
The price per cartridge is $9 compared to CCELL cartridges at around $5 which makes V16 considerably more expensive. However, the quality is really good but it is hard to say whether or not it is worth the extra money. It's worth trying out something else different and it is possible the price may be lower in the future. Not being able to refill the V16 also makes it more expensive. Most people will use their cartridge 2-3 times before it is considered done.
Comparing the Bud Tank V16 to other cartridge systems
I would put the Bud Tank 16 on par with CCELL cartridges. Specifically, I would put it on par with the ones I have with the ceramic tip which I think are the best. Pretty much Bud Tank V16 at this point is one of the best oil pen systems I've ever tried. Comparing it to Stiizy pen, it blows it away, even when you're filling Stiiizy with good oil. Having the same quality oil with each one, this is a much better set up and gives much stronger hits. This battery on the max setting can give even a little bit stronger hits than the CCELL setup on a CCELL cartridge, but don't hit it too hard as you might get some burn.
Comparing it to the G Pen Gio or Pax Era, it completely blows them away, not even close.
Concluding our Bud Tank V16 review…
Overall the Bud Tank V16 outputs very large hits. It has excellent taste and uses very high-quality hardware. The only downside here is the cost of replacement cartridges and that you cannot refill it.
The other great thing about Bud Tank V16 is the battery works with other cartridges. You have to screw it on a little bit lighter to get that to work right but it does hit them pretty hard. Make sure you don't leave sesh mode on with another type of cartridge as you might burn it up.
We will definitely be using the Bud Tank V16 again. This would be a great setup to see available in the stores already prefilled, especially considering the fact they can lock it out. The carts can be in storage for a long time without any negative effects. The only downside we see here is price. The cost is more than CCELL cartridges and you cannot refill it. In performance though it does push out a bit harder hits.
You can learn more information about Bud Tank V16 on their website here.