REVIEW OVERVIEW

SUMMARY

Kanji makes some of the best distillate oil available.
Here we take a look at a vape by Kanji Cannabis, a relatively new brand thats showing up in Nevada dispensaries. We got four Kanji vapes in disposable form and they all are impressive. From strength to taste to quality hardware, Kanji earns a well-deserved spot on our best carts of Nevada list.
Pros:
Strong
Good taste
CCELL hardware
Cons:
Only available in Nevada
Only available in disposable form currently
Not much info out there on it
Recommendations: Make a standalone cart version using the same standards and get these things to other states.
Kanji is another great brand you probably never heard of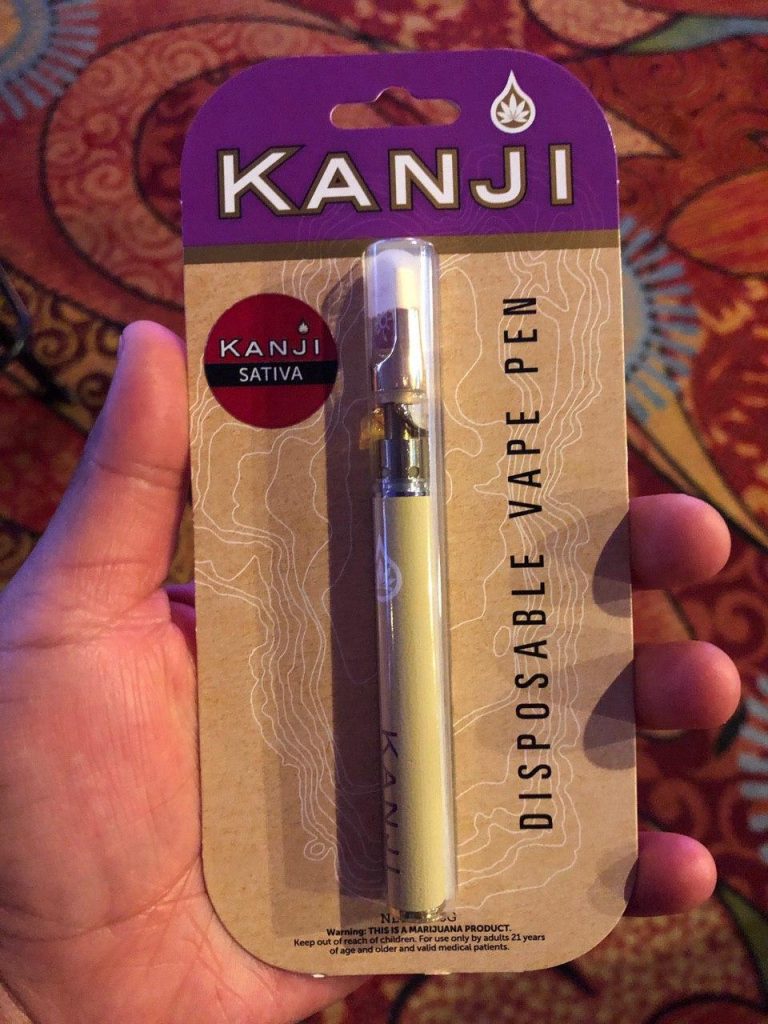 Kanji came to us as a 2 for $40 vape special at The Dispensary in Henderson, Nevada. Surprisingly, it has turned out to be one of the better cartridges out there even though its so new. In fact, it's so new that The Dispensary's Henderson menu doesn't even list these cartridges yet. They list other Kanji products. Go in there and ask for a Kanji disposable vape pen if they got them.
Kanji crushes almost everything on strength we tried around the same time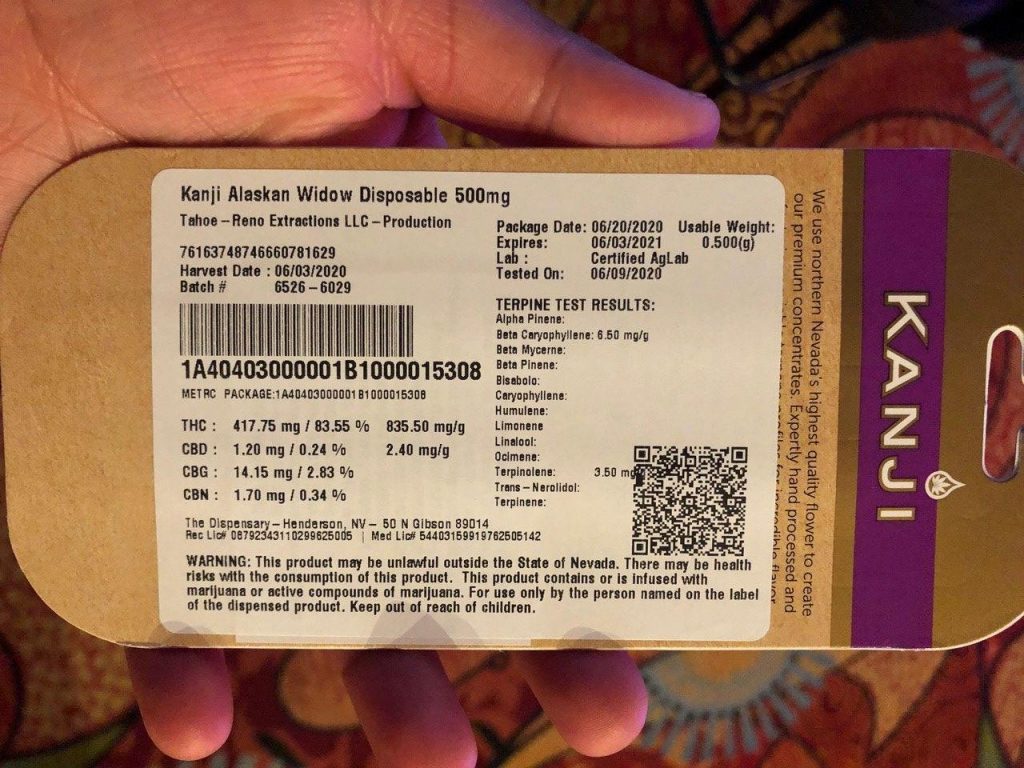 We picked up the Kanji disposables on the way back to California. When back, here are the brands we ended up reviewing that we found in Needles, CA: WCC, CUREpods (both distillate and live resin), Select Live, Kings Garden, Lime vape, Happy Sticks, Zofo, and Chemistry.
Theres probably another twenty Cali THC oil brands, including the popular and strong Jetty Extracts, I have personally tried and none of them are as good as Kanji.
The only one that's close so from California in the batch we got is Chemistry. Kanji, the budget brand, crushed the rest handily on strength. Compared to other Nevada carts, Kanji is up there with the best distillate carts so far, close to our favorites here at DabConnection, Roots and Cannavative.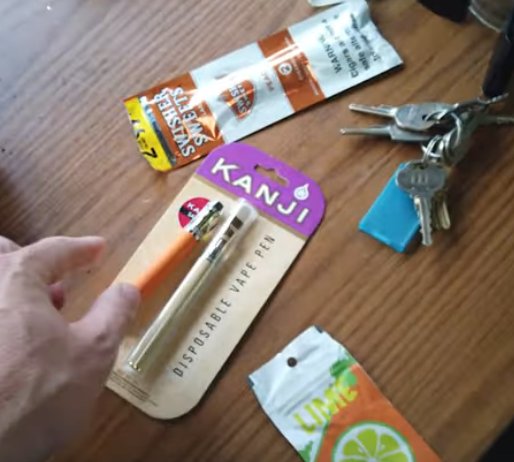 Great design and build quality for a disposable
Kanji is not going cheap on hardware. Skimping on hardware can make a huge difference, like we see on BaM carts. Here Kanji uses the see through 500mg CCELL disposable.
I like this hardware style more than the TH001 used by the Roots Broad Spectrum and City Trees, since you can see where you are at on how much THC oil is left. This uses a glass cartridge with metal tip.
A nice add-on from Kanji is the marker on top of the cart indicating if it is Indica, Sativa or Hybrid.
Oil quality is excellent and consistent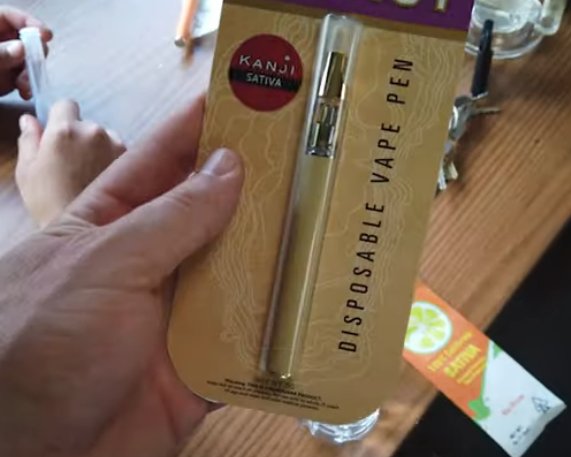 Kanji vapes dont sit that long because they get used up, but the oil quality is stellar. No discoloration or changing as the cart gets used. Oil quality on Kanjis distillate is comparable to those from Cannavative and Roots, some of my favorite brands in any state.
I enjoy the taste of a good distillate, while many users prefer that live resin taste. Comparing distillate to distillate, Kanji is excellent. Much better tasting than Select Elite. If you have tried Kabunky, Nevada Made Marijuanas house brand, the taste is very similar.
Hardware on the Kanji vape is efficient to the last drop
The CCELL hardware Kanji uses has no efficiency flaws. Its about as efficient as you can get for cart hardware that is out right now.
You get a good amount of puffs since Kanji uses a thick oil. The THC distillate oil used by Kanji is very thick and vapes slow. You get a lot of puffs per cart and much more than average.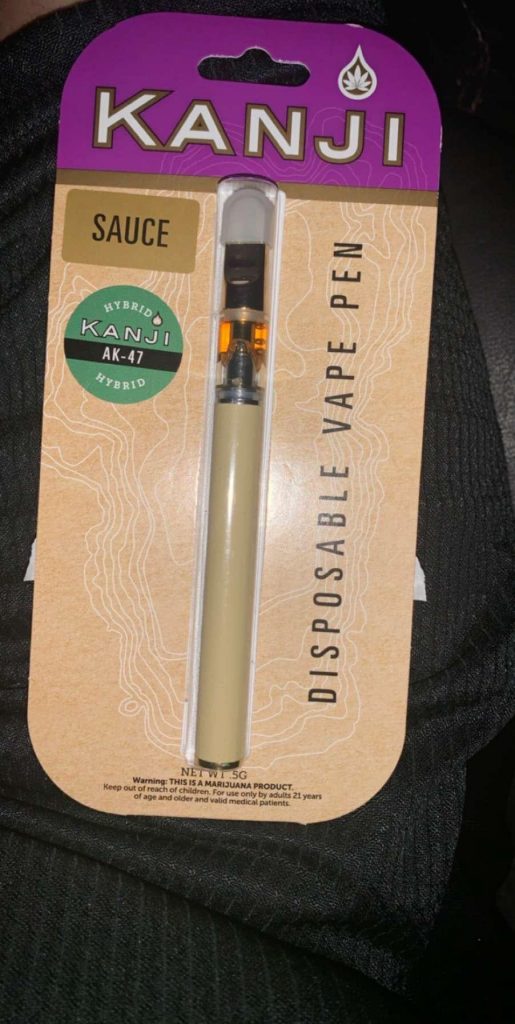 Kanjis value is excellent, even when its priced higher
The first and only time so far I have seen Kanji vapes, they were 2 for $40, plus tax of course, at "The Dispensary" in Henderson, NV. Since it was the deal of the day I had to try it. Should I see Kanji again standard cart prices, which is probably going to be $39 a piece, I would still get it and consider it a good value. Its just that strong!
Concluding our review of the Kanji vape
Kanji has done a great job with their vapes. After four of them, I can say they are easily one of the best in the state and probably the entire country. You may not have heard of it yet, but if you see it on the shelf, be sure to grab one, or two, or four.
Readers, tell us how you tracked down Kanji disposable vape pens here in the comments or in our forums. Or tell us about your other "wild card" finds where you took a chance on a sale and were pleasantly surprised.