REVIEW OVERVIEW

SUMMARY

The BaM cartridge is a good value considering it still has bad hardware. The oil is strong, tastes good and the carts are priced less than others.
Here we review the BaM cartridge by Body and Mind Inc., which is a publicly-traded company. We previously reviewed their pods and found the THC oil quality to be excellent, but the hardware lacking. With the cartridge, we found a bit of a twist on these same problems, but the excellent quality oil still shows.
Pros:
Great oil quality
Slow vaping oil
Unique BHO formula
Cons:
Recommendations: Change the hardware to something that hits harder, like a CCELL, and this becomes one of the best carts out there.
Licensing Information:
BAM – Body and Mind Nevada Medical Group LLC Active Med Cultivation C144
BAM – Body and Mind Nevada Medical Group LLC Active Rec Production RP044
BAM – Body and Mind Nevada Medical Group LLC Active Rec Cultivation RC144
BAM – Body and Mind Nevada Medical Group LLC Active Med Production P044
Check out our video review below and keep reading on for a more in-depth review.
BaM has awesome BHO oil, but hardware restricts performance
On the previous BaM product we reviewed, the hardware did not restrict hit strength, but the internal wick does burn because it uses the outdated G Pen Gio pod system. See the G Pen Gio pod breakdown for more info on that.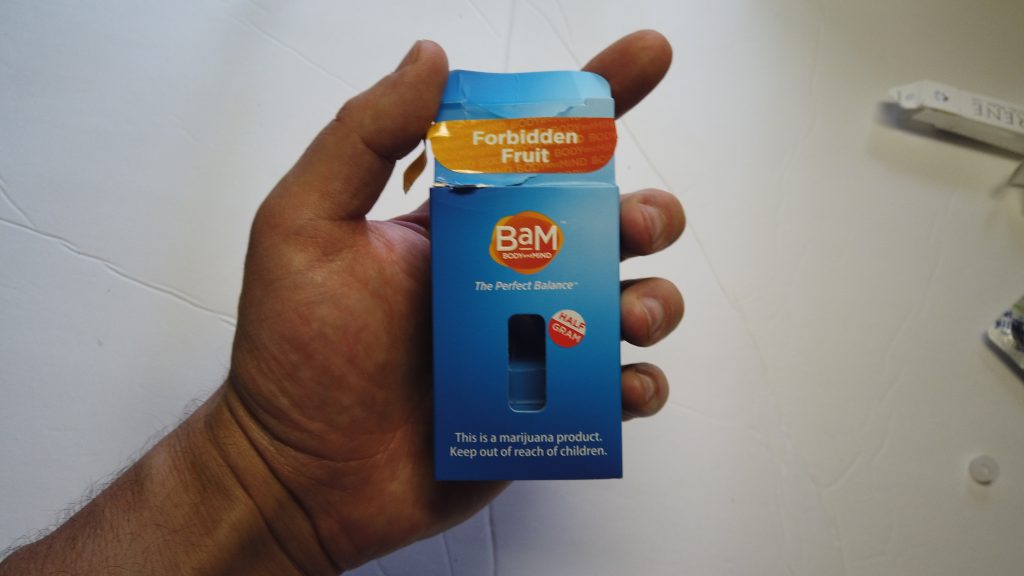 When it came to the current setup, now we got what appears to hit like a ceramic core, but the hardware does not have the "kick" we get out of CCELL carts or like we get on the Javelina cart with the right battery.
BHO oil is less common, but BaM's is fire
Distillate has been pushing beyond BHO in sales for a while when it comes to THC vape cartridges.
However, previous-generation BHO carts, like the ones used on the original Dank Tanks, were blends with e-liquid. The next generation of BHO carts, like what Body and Mind has made here, use straight THC oil and terpenes.
Oil strength on par with distillate carts, energizing
The oil in these carts is strong and on par with many of its distillate competitors. The hardware is really what brings this cart down from where it could be. The THC content in the Forbidden Fruit strain used in this review is about 85%.
The strain of cart we reviewed here is a sativa, and it did give a good kick of energy.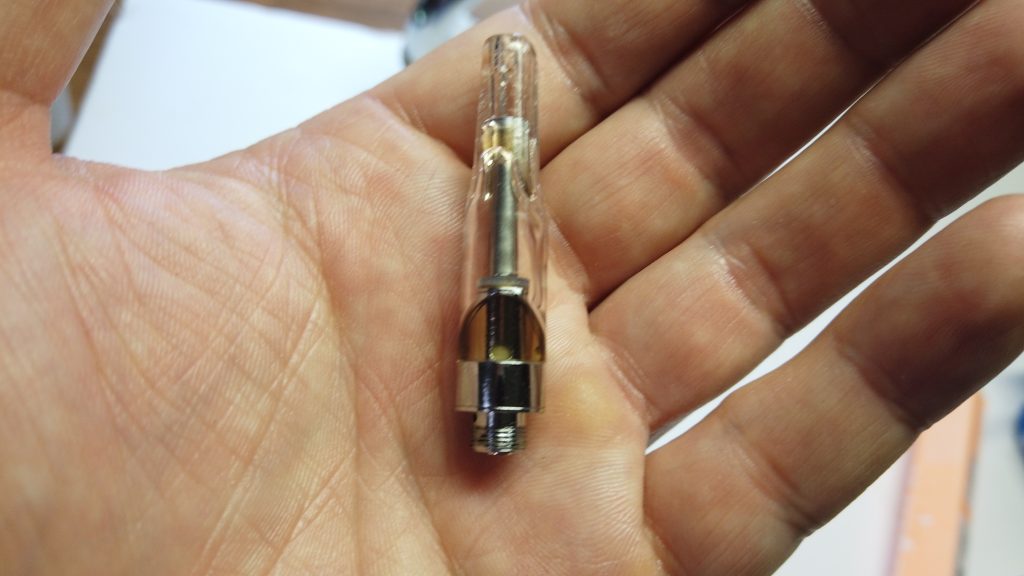 Body and Mind hardware is lacking the kick of CCELL
The hardware on the Body and Mind cartridge just is not all there. The main issue is it lacks that kick to the hit you get on the CCELL and even some clones, like the Old Pal. The hardware here is one of the weaker hitting ones I have used.
Good thing they have quality oil that still makes this a good cart, but this same oil in something like a TH2 would kick way harder. Might even make it one of the best in NV.
Taste is excellent, but Bubble Gum was best
The taste of the Forbidden Fruit strain is excellent, but their Bubble Gum from their Gio pod still is one of the best tasting THC oils I have tried. But the Forbidden Fruit in this cart is still well above average.
Taste is a bit on the sweeter side. Even though it's BHO oil, it's all properly purged so there is no butane-like taste that you may have experienced on BHO products 10 years ago.
Efficiency could be improved
I notice little bits of oil get stuck all over this cart. First, it's plastic. Second, there is not a solid "flat stop" at the top of the cart. The oil flows up and inside the cart. That hits on efficiency just a bit considering some oil is going to be leftover and stuck on the plastic, just like we have seen on Select Elite carts.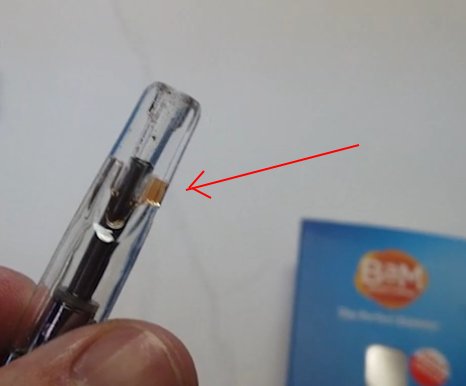 Even if they don't go with CCELL, a better clone like what Old Pal uses, is better than the current hardware setup.
Hoping to see BaM's oil in syringe form
Given the lackluster hardware, it would be great if we can get BaM's premium BHO oil in syringe form. Then we could throw it in a CCELL, refill a Stiiizy pod, or put it in some other type of hardware that performs better.
Puff count is still good
The oil is thick and nothing is vaping away really quickly. You are going to get a good amount of puffs off this thing. I just wish each puff had a little bit more kick from the hardware. I do need to take more hits to get the same effect on this thing, but there are lots of lighter hits coming out of it.
The BaM cart was $30, less than most others
At $30 the cart is a good value for 500mg. At the same dispensary this was purchased at, you can also get Cannavative and Srene. Both Cannavative and Srene are stronger, but the last time I was there Cannavative was out of stock (frequently happens) and Srene was $40 for a 500mg cart. When you consider the lower price, but also lower strength, the BaM cart is a comparable value to the Srene cart.
I think from BaM I would get an overall better value with a straight syringe and buying my own hardware, even if the same amount of oil in that syringe is $30. Would gladly pay $35 for a CCELL version of this cart, and I could do that with a syringe and buying one CCELL cart (or in bulk and make it even cheaper).
Concluding our Body and Mind cartridge review…
There seems to be a bad accounting decision or something that made BaM go with cheaper quality hardware than some of its counterparts. The extractors are doing a great job making an awesome product. BaM flower is also stellar.
But the hardware is lacking in these cartridges, just like it was in BaM's pods. Given that the oil is so good, it's still an overall good cartridge, but with the right hardware, could be one of the best.
You can learn more about Body and Mind on their website here.
Questions or comments? Post below or in our forum!