REVIEW OVERVIEW

SUMMARY

The Vivant DaBox vape pen has some good points, but its flaws outweigh its benefits. With a coupon though it is a decent deal.
The DaBox vape pen is made for wax and other cannabis extracts. Our review revealed a vape pen with some coil features but a lot of flaws. Here we go deep into Vivant's DaBox and get left wishing some of these features carried over to other pens.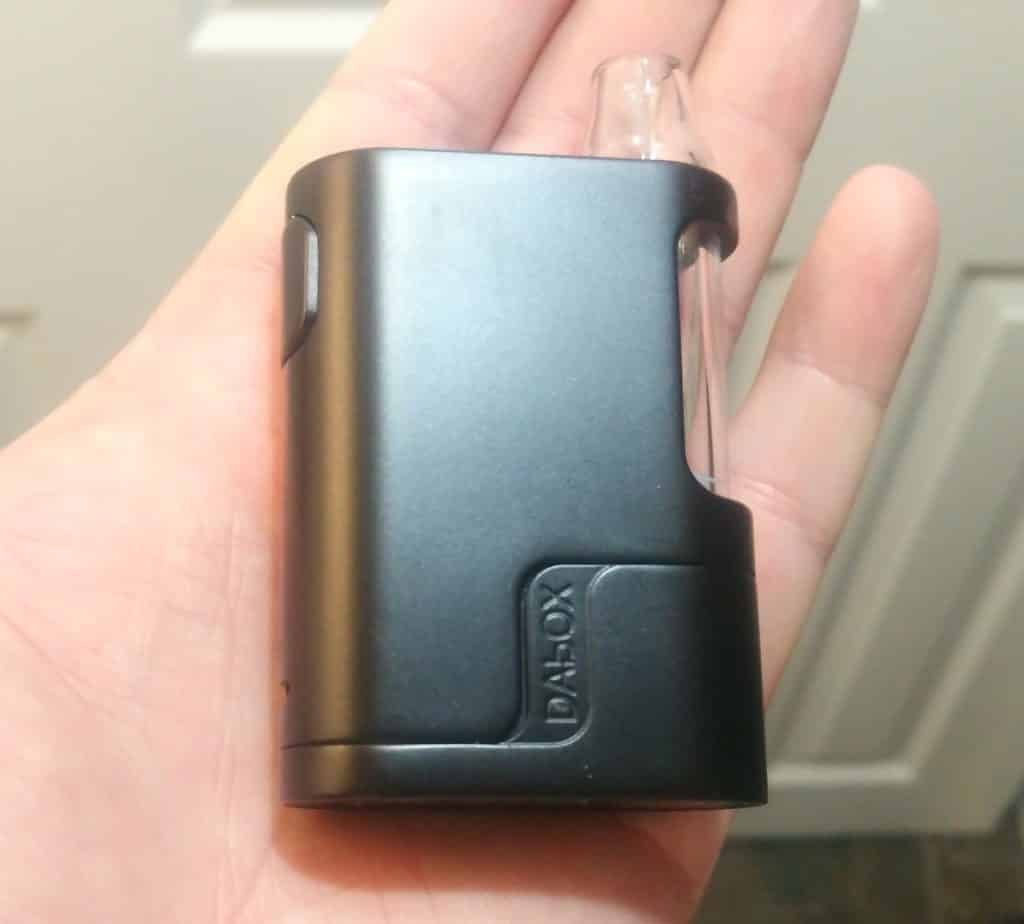 Our review is based on 3 weeks of continuous use with various extracts. This is not a sponsored post about DaBox. We found this to be a wax pen that impresses at first with its hard hit, but long term use shows its flaws.
Pros:
Slide in atomizer

Nice form factor
Strong hits
Cheap glass replacement chamber
Good battery life
Low price for unique pen with coupon
Cons:
Gets too hot on Clapton coil
No variable voltage, wattage, or temp control
Reclaim gets everywhere
It has glass
Not discreet
The DaBox is OK. Vivant missed some key features most other vape pens have.
Overall the DaBox is a decent vape, but it is missing some basic stuff that seems to be on almost every other vape pen these days. The most important feature missing on DaBox is any kind of heat control. Reclaim sticking all over the place is another issue. DaBox does have some innovations though. The slide in atomizer is an awesome idea and its glass chamber can fill up quickly with a strong hit.
Below is a video version of the review that goes over the vape pen.
Design was good and bad on this wax pen
The biggest design flaw for DaBox is no variation in heat at all. The clapton coil scorches any wax. Having variable voltage, wattage, or temp control allows you to vary the hit strength you want to take. We get it.
Hard hits that are often too hard
They want DaBox to be a super hard impressive hit. Controlling temperatures is not just about hit strength, you may want to vary heat based on the consistency of the concentrate you are using. DaBox puts out 40W of continuous power when you press the button, whether you like it or not.
DaBox's clapton coil is useless to the connoisseur
The clapton coil is near useless for anyone trying to get a flavorful hit. We always hear people raving on about low temp. I like low temp and high temp hits, but the DaBox is scorching on the clapton coil.
The double coil atomizer was much better, but still coilless is best
The best type of atomizers out now are all coilless. To be specific, the most preferred atomizer for flavor is by far quartz. As we saw in our Quartz Quest review, hitting straight off the quartz delivers the best flavor among the options that are available today for wax pens. The best we are getting out of DaBox is a double coil in ceramic. That's very 2016 folks. W9Tech and Sourcevapes were the first to have wickless versions of these out back in 2015. For a better tasting coiled atomizer, check out our Omicron v5 review.
Quartz is better than ceramic
DaBox's atomizer use ceramic instead of quarts bowls. Quartz is more efficient because the wax pools towards the bottom as opposed sticking all around a ceramic bowl.
Below is a picture of the shatter used first on the DaBox. It's made by Cannovative and is one of the best shatters I have ever had.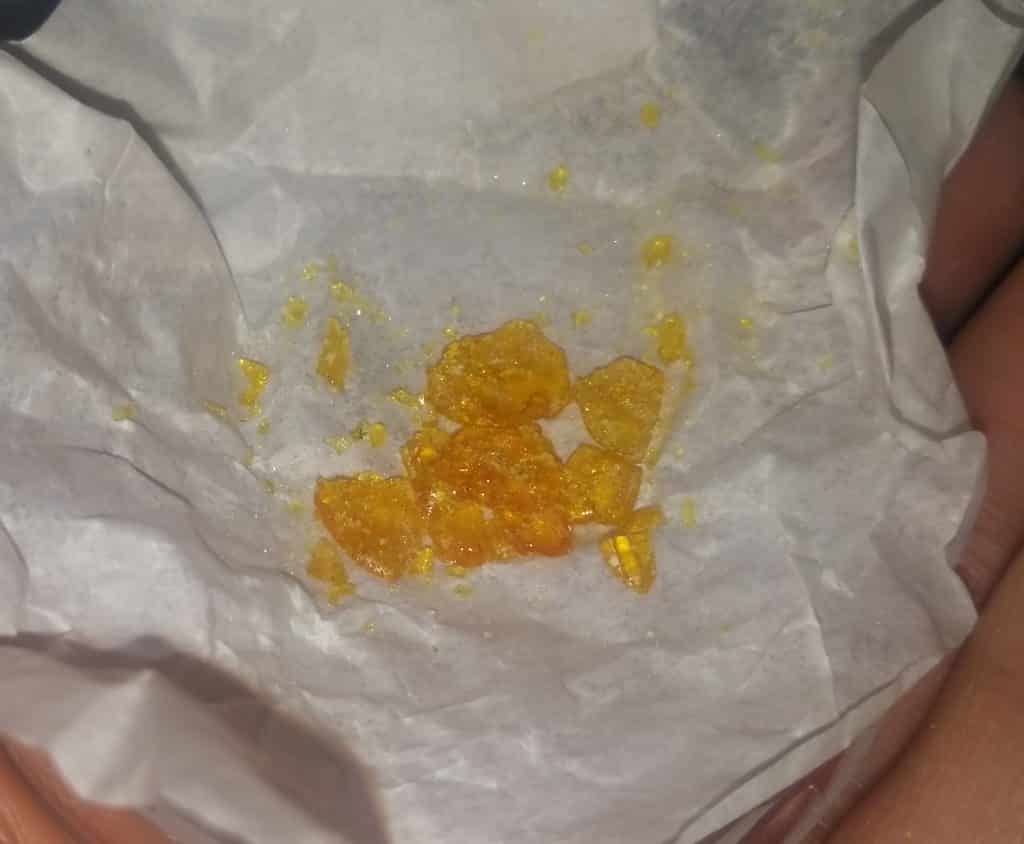 Button placement and fit-in-hand on DaBox is innovative, great
They got this part right and in this subcategory DaBox might be the best. It rests in your hand very nicely. You just squeeze to get the power going. I have accidentally turned it on a few times when I did not mean to, so be careful, it is an easy to push button.
We still have glass…
The DaBox took a few drops when I was using it and it did not break. It has a glass tube for its air chamber. This does effect durability. I would not be throwing this around or dropping it on anything hard, good chance it could break the chamber.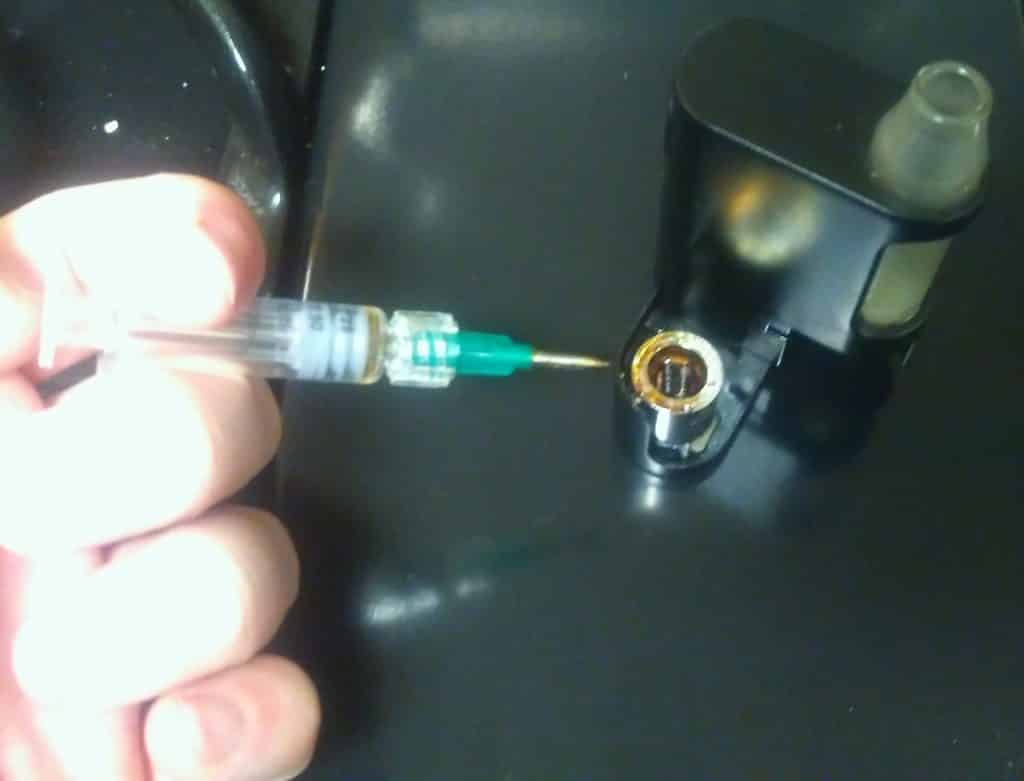 Slide in atomizer instead of screw in
The atomizer on the DaBox slides in as opposed to being screwed in like standard 510 threaded wax pens. This is a great design, but the reclaim issues it has can make this situation sticky at times.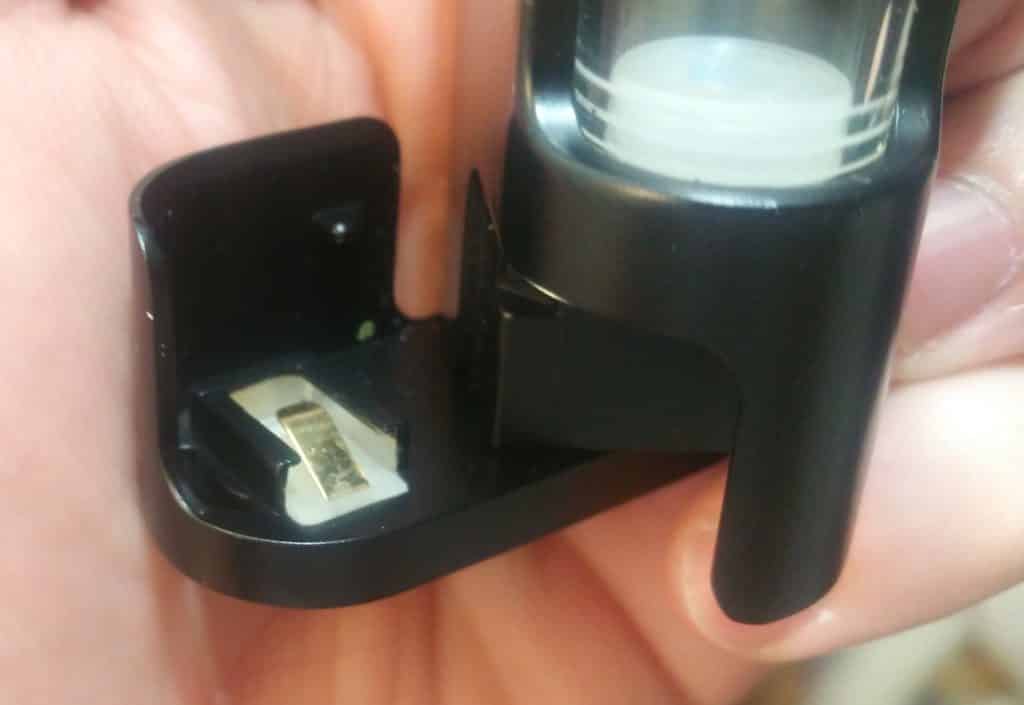 Build quality is good except for the glass
I am not saying the glass is poor quality. Having glass on a vape pen is a liability. Everyone else has moved away from glass globe wax pens because they break. I could see the DaBox breaking at some point too, while most other vape pens are sturdier. One day you might sit on your keys and the DaBox is also in your pocket. Those keys then crunch the glass.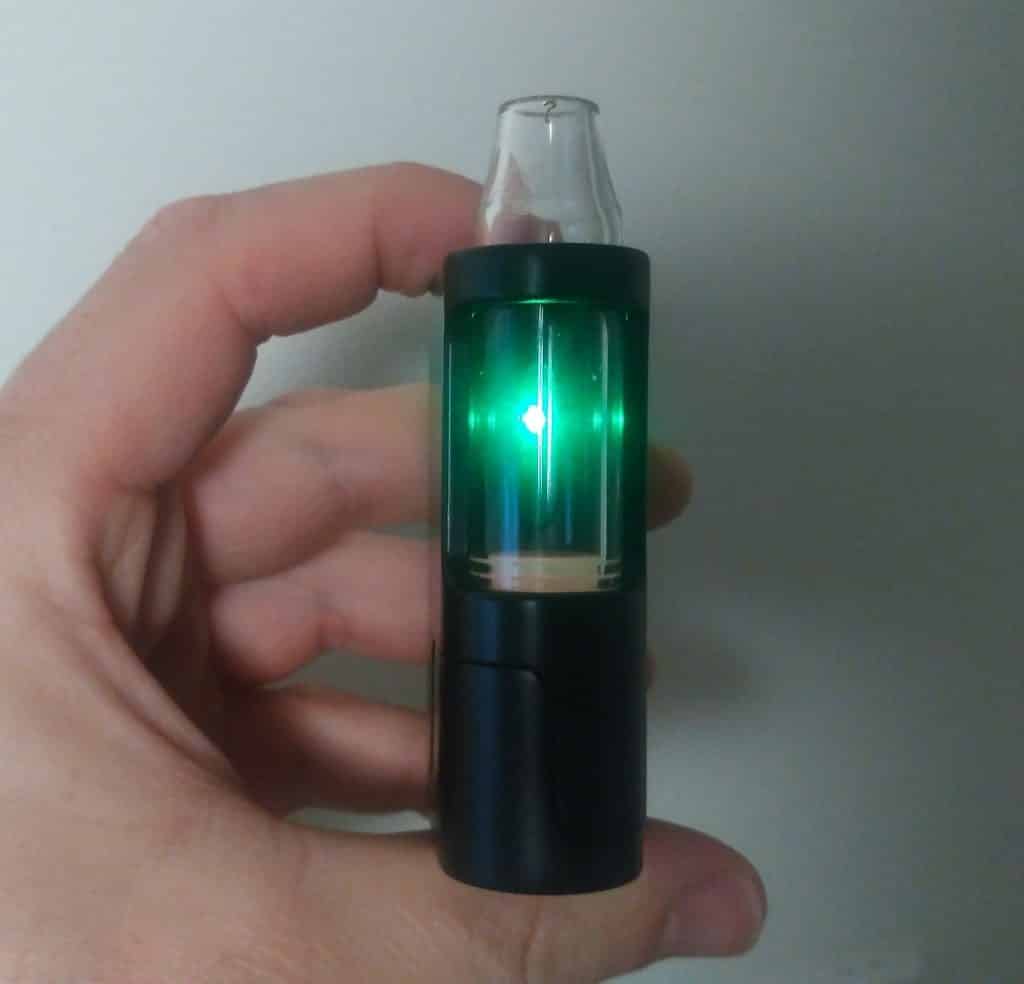 The good news is that glass replacement is less than $6. The rest of the body is very sturdy. DaBox is heavy and it does feel like it is made with quality components.
Easier to use than most other vape pens.
DaBox shines in this category. The atomizer pops in and out very easy. One heat setting also makes it easier. I would rather have more heat settings though.
DaBox produces strong hits, too strong on the clapton coil
DaBox is set at a high setting from the start. There are no low temp dabs on Vivant's wax pen. The hits are strong, but the power is too much on the clapton. So strong it is worthless for most types of concentrates.
Taste is not DaBox's strong point, but it's better than a lot of coiled atomizers
The DaBox vape pen cannot compete with the taste of coilless quartz atomizers. Taste is mostly subjective, but coiled will rarely beat a coilless atomizer unless it is of extremely low quality.
Vivant also missed the train on quartz bowls for coiled atomizers. Wax sticks to ceramic easily and it gets all over the atomizer. Quartz bowls heat up and the wax pools back to the center, contributing significantly to efficiency.
Clapton coil produced an awful, burnt taste
The clapton coil on DaBox runs way too hot. There is no getting around it since you cannot adjust heat at all. I used this atomizer a couple times, took it off, only to never use it again. Wasted quite a bit of extract and gets reclaim everywhere too.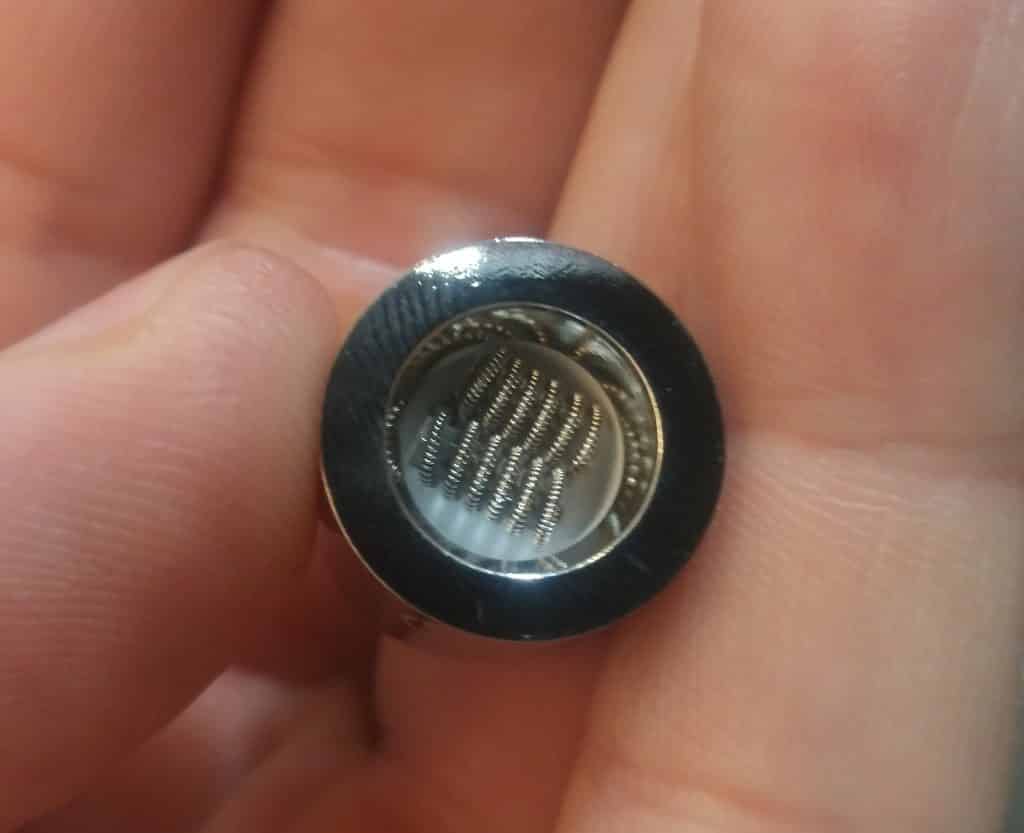 The double coil was good, for a coiled atomizer
Almost any connessiour prefers a coilless option to coiled, unless you are going for that really big hit. It is nice to have the option to switch back. For being stuck with a coiled atomizer, taste is good on DaBox.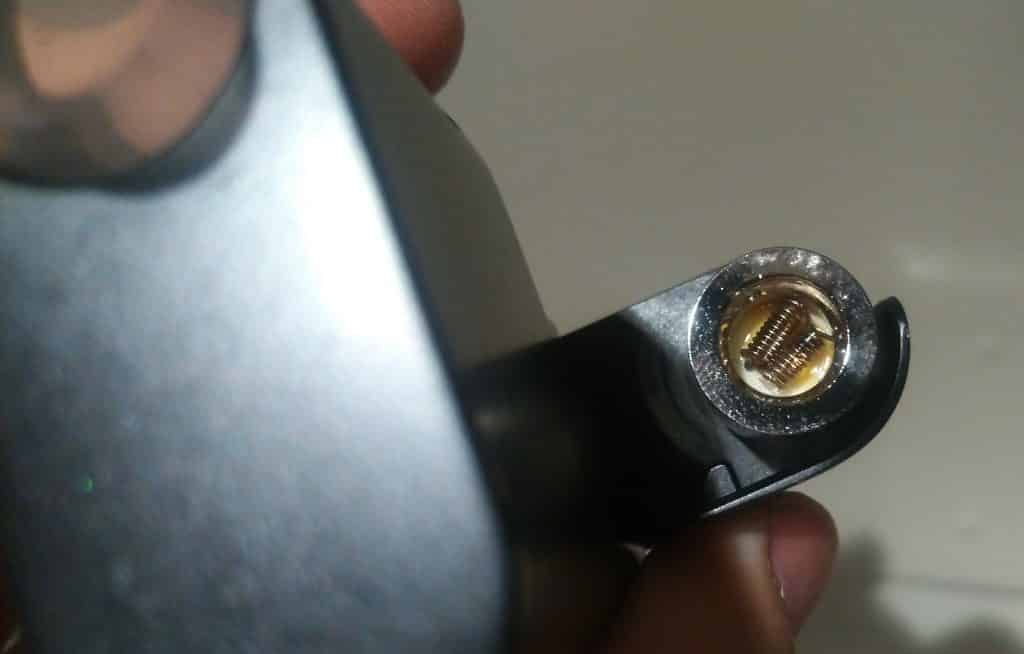 Taste is better on the W9 Tech Omicron v5 though if you really do want a coiled atomizer. Then we know the grade of the coil as well. DaBox does not post any results or information regarding the grade of the coil it uses.
Efficiency was an issue for DaBox, mostly due to high heat
There is a lot of wax splattering around on the DaBox vape pen. Most of the splattering is caused by the way too high heat being pushed out the sides of the vape. That reclaim is the same issue that causes the atomizer to get stuck when opening it up.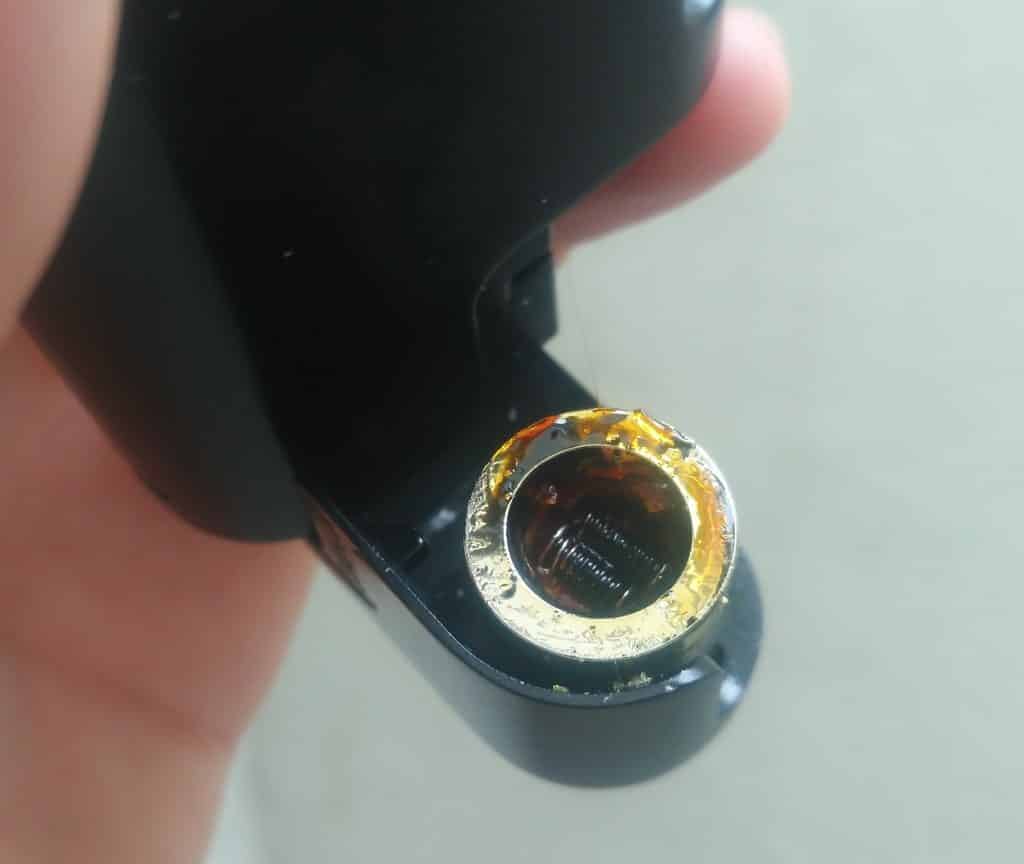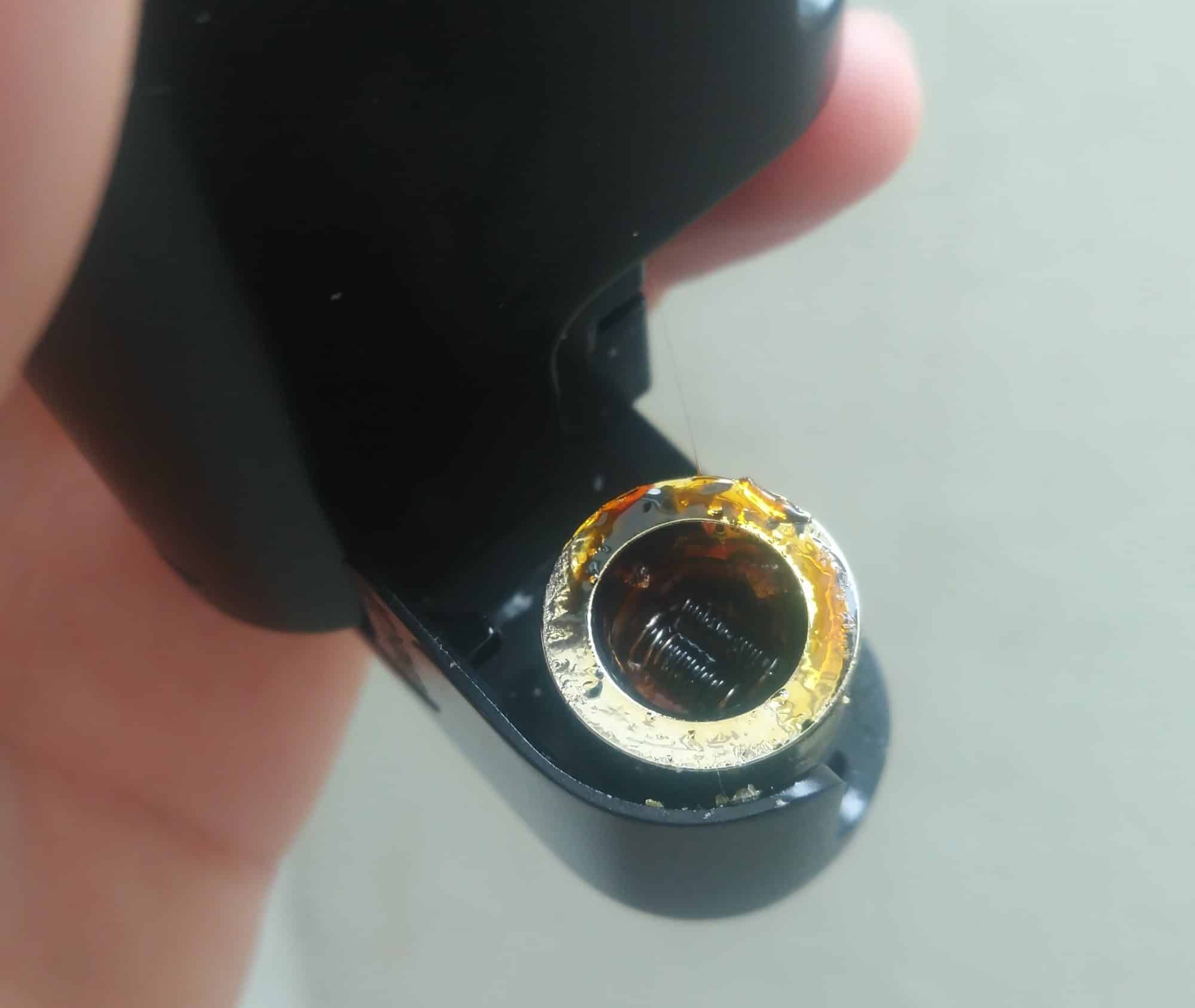 Coils are placed low, which is good, but coil holes are large
The holes where the coils come out for the double coil atomizer are large. You cannot tell right away, but there has to be some wax seeping in there. The only way there would not be is if there is glue we cannot see initially like we found in the KandyPens Elite. The coil holes could have been made much smaller. Better yet, how about a coilless atomizer? It is 2018.
Battery Life was pretty good
I went through a gram at least before charging it. The DaBox is 1500maH, but it does not last as long as you would normally expect 1500maH to last because of the constant output at 40W. The vape pen charges by way of micro USB. Convenient since almost all pre-2018 Android phones use the same cable type.
DaBox is easily portable, but not discreet
The wax pen is a bit heavy, but it has a nicely sized form factor. It is easy portable and fits nicely in almost any pocket. DaBox is not discreet though. It looks a lot different than an eCig vape. Many people like the eCig vape look because it is discreet. Someone would have to be completely oblivious to think you are hitting eJuice if they saw you using the DaBox vape.
At $59.99 DaBox is a decent value, but no heat settings hurt that value. Add a coupon and it is better.
A vape pen with a terrible design flaw does not become a great value just because it is cheap. DaBox is priced at $59.99, which is cheaper than most other major vape pen companies. It is more expensive than some of the lower quality devices out their, like those from YoCan. DaBox is a better value when you find the cheapest price. So far the lowest price Dabox is at King Pen Vapes. Use coupon code KPV15  and you are only paying $46.71 shipped. That is a pretty good value, but affiliate won't tell you that code.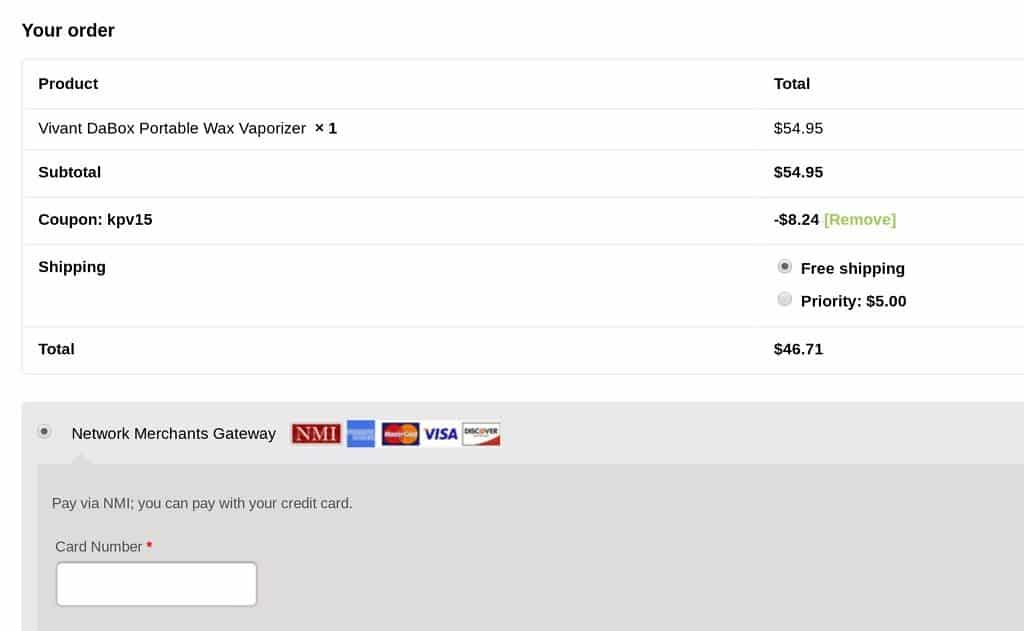 Scorching your concentrates and inefficiencies hurts value
Scorching concentrates and wax splattering all over the place does hurt value here. I can drop a small piece of wax into a Quartz Quest and use it until the end. On DaBox, wax is splattering everywhere due to the too-high heat. That is wasted money. That hurts value.
Two atomizers are better than one
Vivant put two atomizers in the box, one clapton and one double coil. That is better than a lot of vape pen companies that just include one atomizer, like we found on our O2VAPE Ceram-X review. However, the clapton coil is pretty much useless as it will just fry through some concentrates, not producing a hit most people are looking for.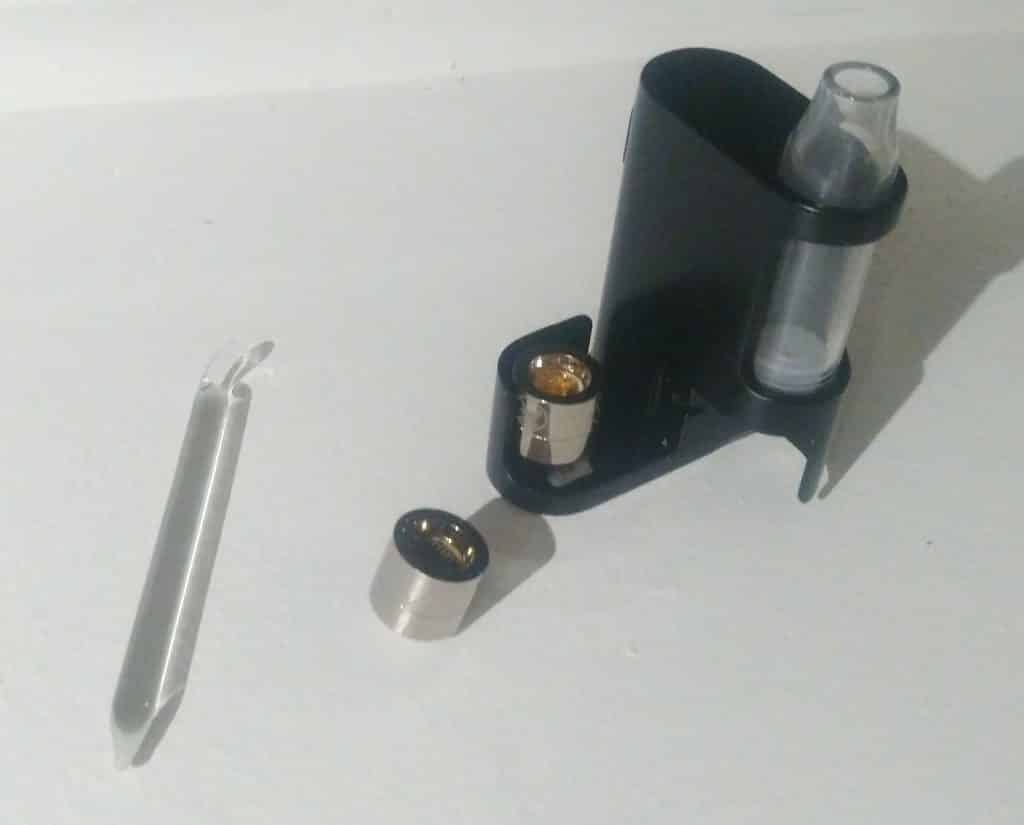 In conclusion, Vivant's DaBox puts out too much heat and leaves the user with no option to change it. This seems like a product that would be easily sold to distributors and stores. They try it once and are impressed by the strength, but they do not use it extensively to see what really happens with it like we did here. I could see the same lack of experience with the product in the many affiliate reviews that are out there on it as well. Or maybe they are just saying it is good for the commission or because it is a paid review. You can learn more about DaBox on it's official page here.