REVIEW OVERVIEW

SUMMARY

Not your average tank, the Quartz Quest atomizer will smack you in the face twice. Although very fragile, it does pack a punch. This tank is the closest it'll get to a rig.
The Quartz Quest may be perfect for you if you like taking hits off of a dab rig, but don't like carrying rigs with you all the time. Our Quart Quest review showed an atomizer that produces very thick and heavy, yet smooth hits! But be aware that it may be very easy to crack.
Pros:
Rush hole
Re-usable
Closest to taking a hit off a rig
Cons:
It's a one-packer
Heat temp has to be high (at least 45 volts)
60w or higher battery recommended
Recommend to clean after each use
Recommend to let cool down after each pack
Recommendations: Stronger body and it would be great if it did not need as much cleaning as it does.
Background on the Quartz Quest atomizer
The Quartz Quest atomizer is sold as an attachment by itself. Some sellers may pair it with a battery but it comes in it's own box. Quartz Quest atomizers are manufactured by Longmada, a Chinese vape pen company. This model was purchases from the Divine Tribe website, one of the retailers of the Quartz Quest. The vape pen attachment is manufactured by Longmada. It is often more associated with Divine Tribe.
Smooth hits, clean rips
Quartz Quest gives the smoothest hits because of the rush hole. Also, the airflow makes it go down easier. It may be smooth but don't forget, it will still pack a hit like a rig with the right battery and mod.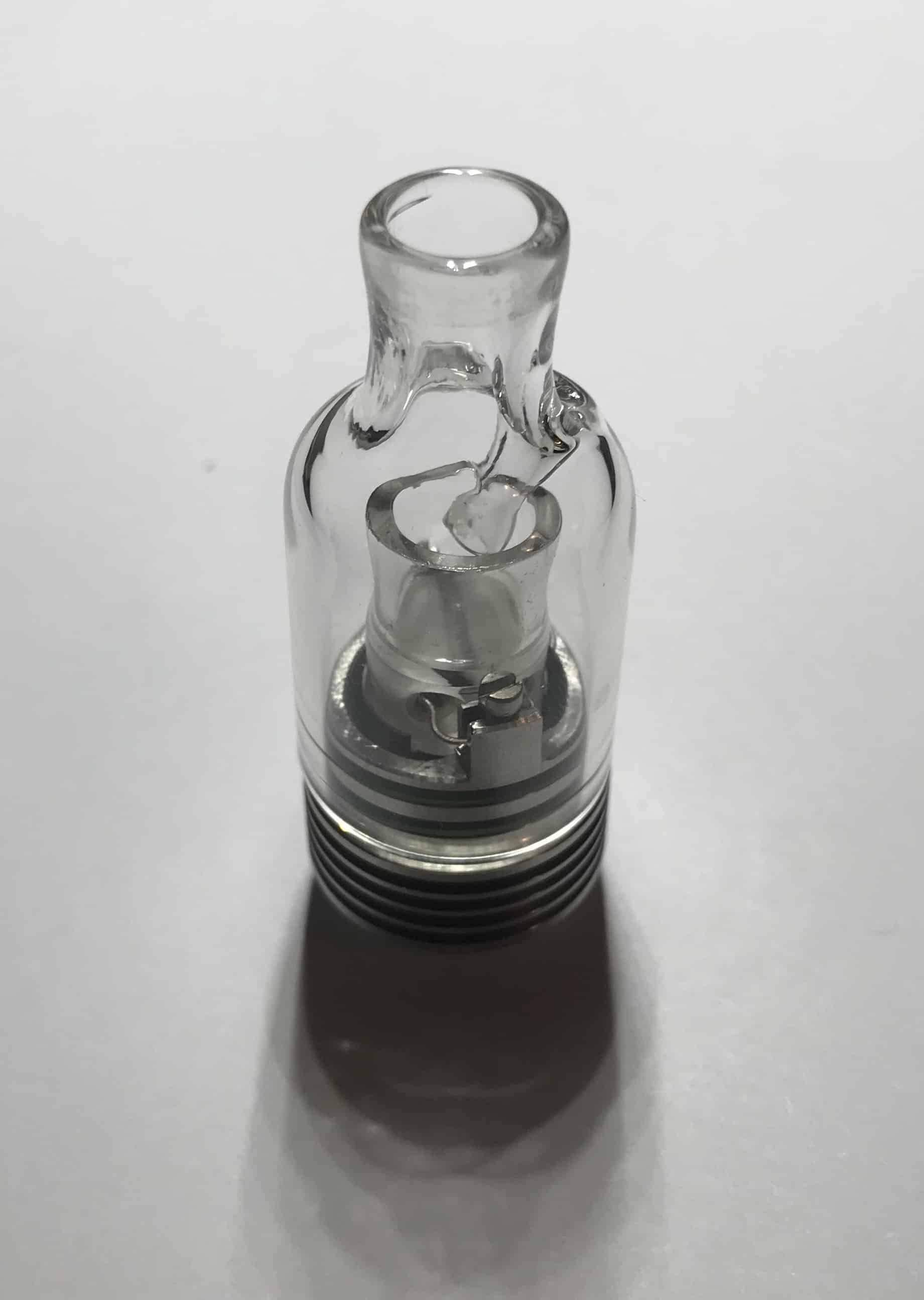 The Quartz Quest is unique but not simple
It may be a bit complex but once you get the hang of it, it'll be simple to use. With the right type of battery mod, you'll get perfect hits. Rebuilding the coil guarantees no misfires when tightened correctly, just don't snap the wires of the coil. The ability to rebuild the atomizer is a nice addition but something some people might not want to deal with. Some users may prefer to just buy new replaceable atomizers.
The bigger the hit, the stronger the rip
I can compare the Quartz Quest to a mini rig because of how strong it rips. Smooth, thick vapor and you also pack it as you go after every use. Although this might be inconvenient for some people, every hit will be worth it! Also, it is best to maintain clean after every hit for the best and cleanest hits you can get.
Quartz will crack under impact
Maintain this quartz with a lot of care, otherwise it will crack under impact. This was very unfortunate for me because I never got the chance to experience the full thing. Mine actually cracked over impact, but with any small accident, you'll loose the whole thing. What ashamed because this tank actually ripped.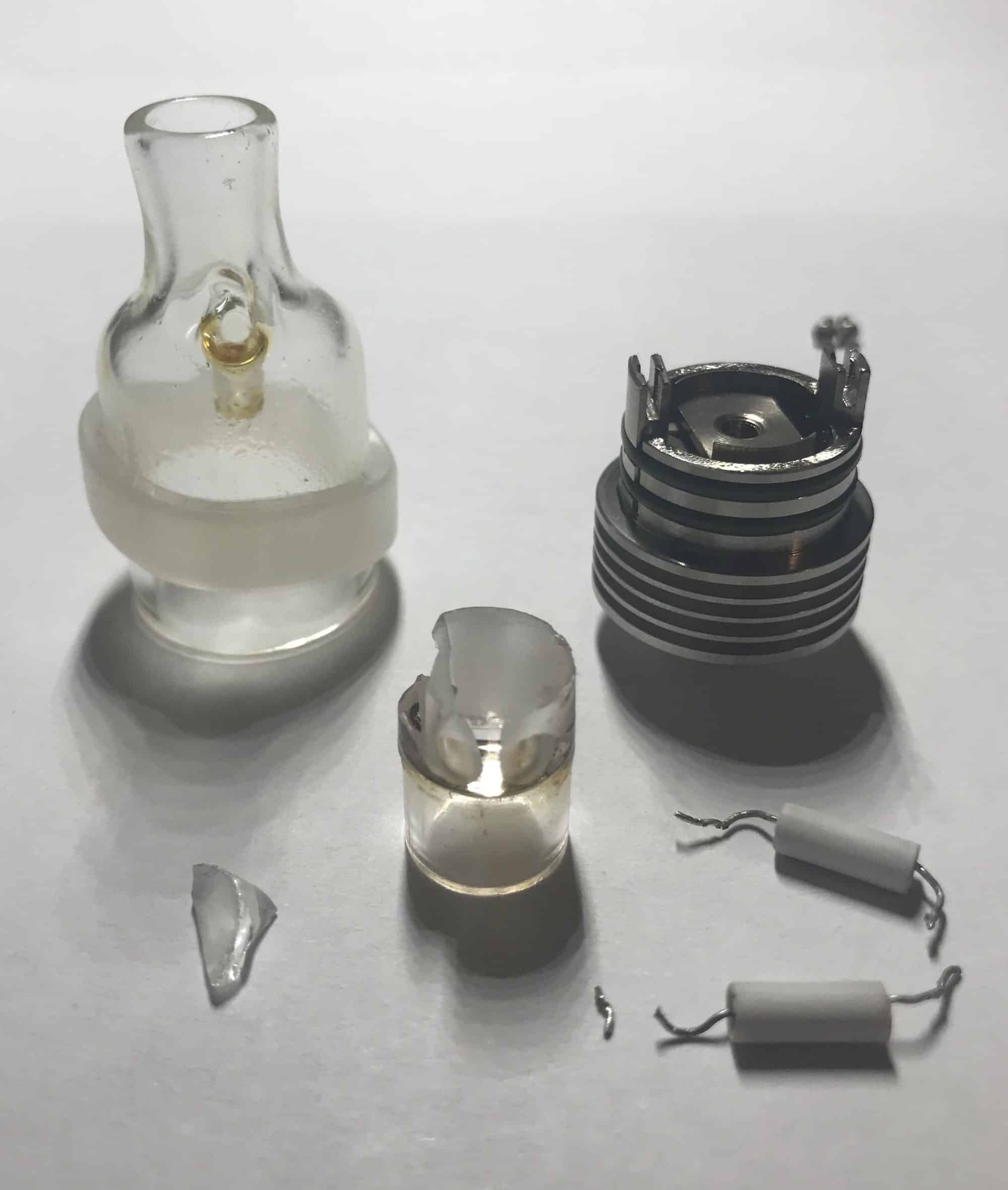 Efficiency was really good on the Quest atomizer
The Quartz Quest was very efficienct except for that last time you break it since you might get glass pieces in there. The vape pen atomizer is hitting off a straight quartz bowl. There is nowhere for the wax to go otherwise. The only downside was when it broke it can be hard to recover some of the wax if you get a bunch of glass pieces in it.
Portability and Discretion could be improved
This vape pen attachment is not portable or discreet. You have to box it up to safely carry it around to different places. It looks like a complex crack pipe if someone saw you hitting it. The old glass globes looked a bit odd, now this takes that oddness to the next level. The Quartz Quest is a great stay-at-home vape pen, but it's not meant to be taken out on dates.
Replacement means changing the whole thing
Rebuilding is the first option. Some people like rebuilding while others may not want to deal with it. Personally, I rather just swap a new atomzierin then deal with the headache. However, the hit strength and flavor on this are so good the headache is worth dealing with.
Value is pretty good for the Quartz Quest vape atomizer at just $42
The price on this is just right. It is above cheap quality vapes like YoCan, but lower than items you would see from W9Tech or Humboldt Vape Tech. This is billed as an advanced wax pen attachment, so users do expect some complexity.
In conclusion, with the right battery mod, no tank can top off the quartz quest. It is such a high quality tank if you treat it right. I personally used a battery that was a 510 thread and it would work great for me. if it didn't crack, it would've been my daily use. You can get one here.
What was your experience with the Quartz Quest? Leave a comment below or discuss in our forum!