REVIEW OVERVIEW

SUMMARY
I got a chance to try some disposable vapes from Kynn recently and I was really excited to try a product from them because it was my very first time!
You can check out our video review of the Kynn Delta 8 Disposable here.
Pros:
Watermelon Z has a great taste
Decent design
Cons:
Recommendations: Some improvements to the strength would be great.
Nice design
The packaging looks very clean and minimalist in a way that makes it feel more healing. I genuinely believe that cannabis products are just as valid from a medicinal sense as any other medication you may need whether it is OTC or prescribed so that look definitely was enticing and inviting. When you open it also feels a bit like a gift because of the way the box is designed and just like everyone else using these kinds of products medicinally or recreationally you are using this product to feel good if you're not and better if you are.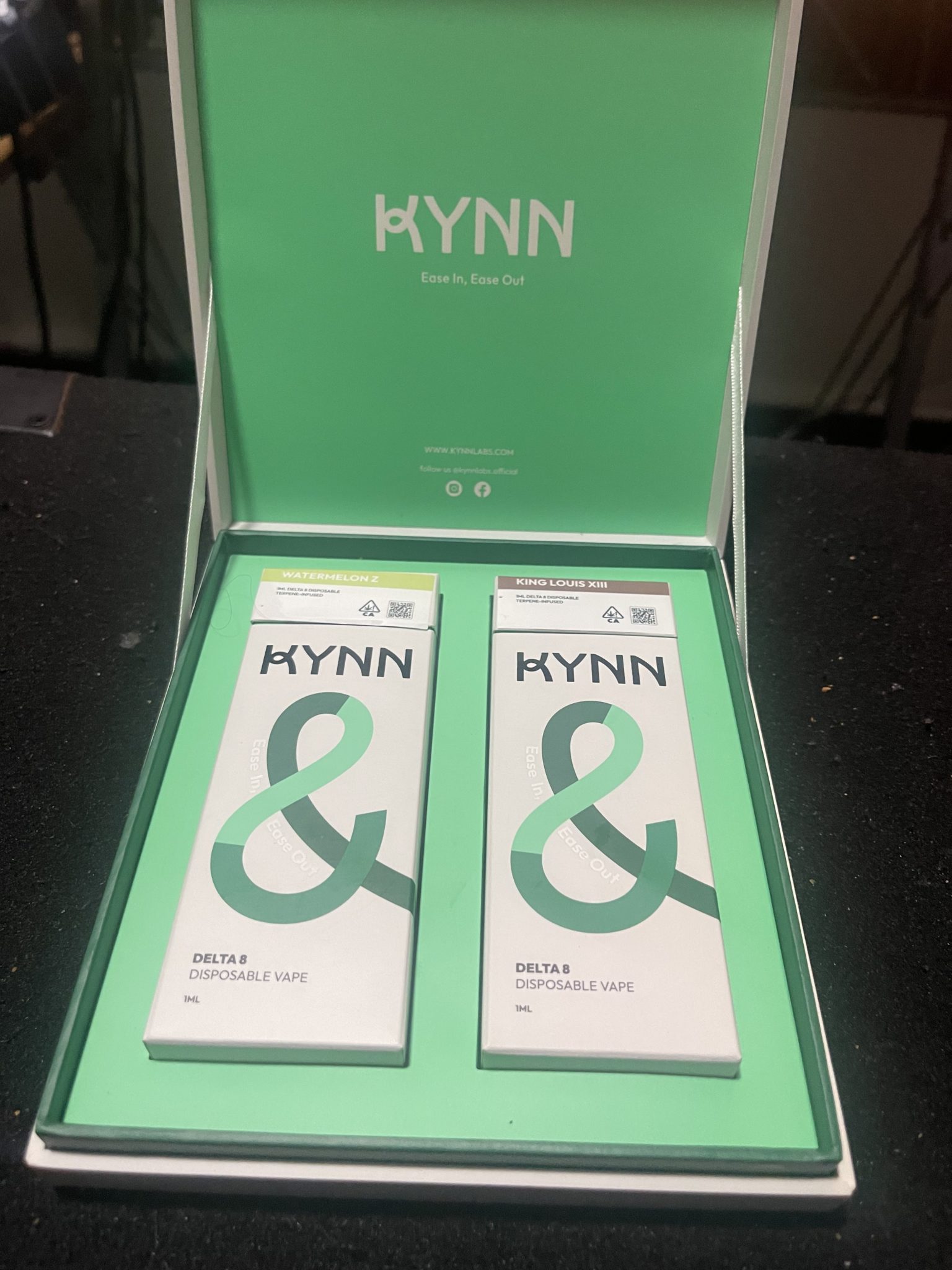 Watermelon Z has an amazing taste
So in the box, there were two vapes the Watermelon Z and King Louis XIII. Both vapes contain 1G Delta 8 THC, charge via micro USB, and a ceramic coil. They used a simple buttonless design on the vapes which is super easy to use. So I tried the Watermelon Z first because I thought it would taste better. I was right, but I also underestimated how much better the Watermelon Z would really taste. This vape tastes exactly like Watermelon Sour Patch candy, which is already one of my favorites. I wouldn't be exaggerating to say that this is the best-tasting vaporizer I have used to date. A definite 12 out of 10 on the flavor. After realizing how good it tasted, I was a bit disappointed in the effects of this one. I don't think it was bad but the flavor is always going to hit way before the effects and the flavor simply talked a game I don't think any vape could really live up to. Regardless it was still solid, just not mind-blowing I'd say.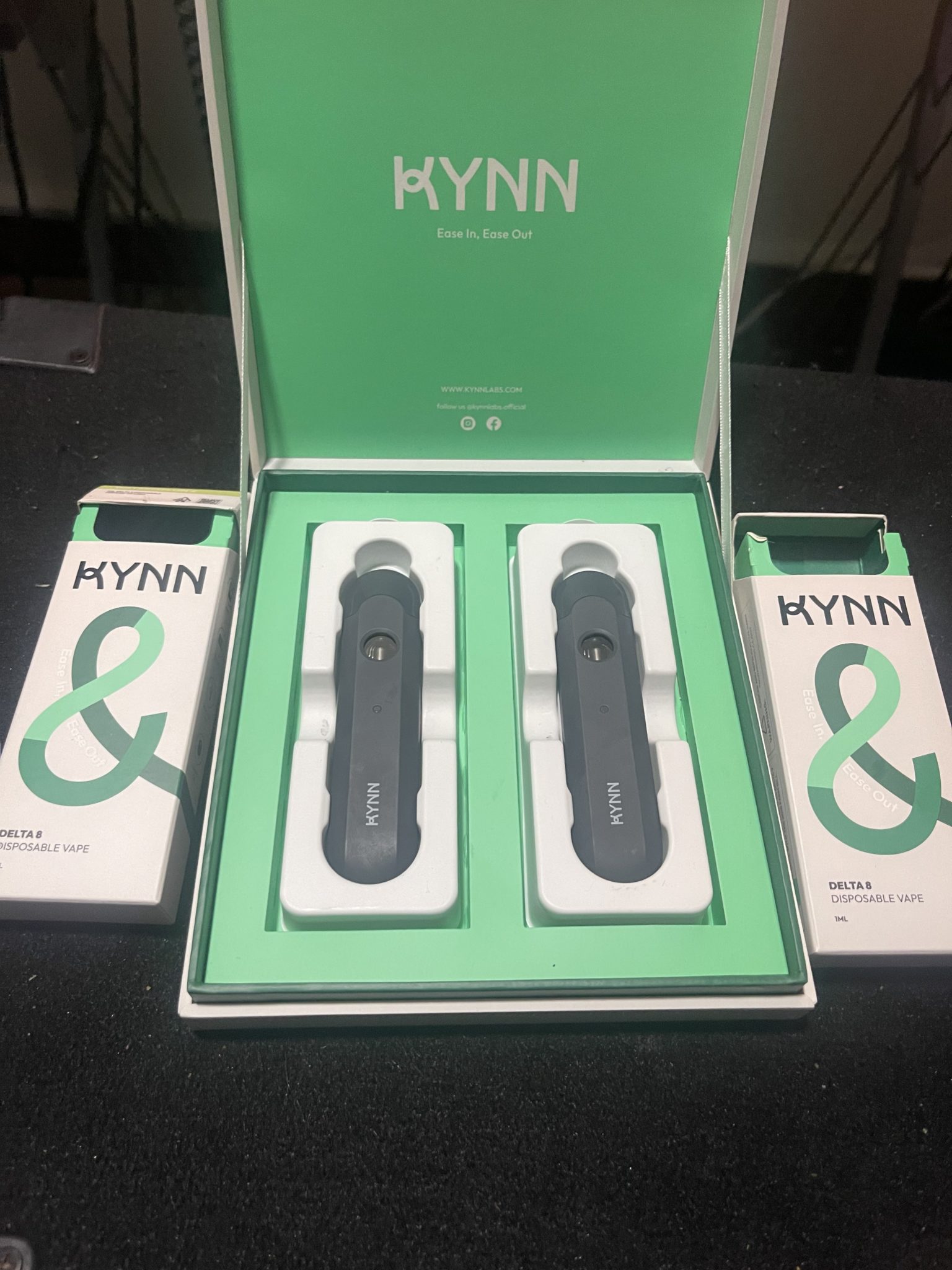 King tastes pretty average
After finishing Watermelon Z, I moved on to try King Louis XIII. Now this one I was curious about this because it felt like it's a strain I have definitely heard of but never tried. I usually gravitate toward strains that sound like they would taste or feel good. The name "King Louis" doesn't quite evoke that feeling within me. This one has a bit more of an earthy flavor it's not bad but I am a bit less accepting of the earthy flavor in vapes than in flower. I think I'd give this flavor a 6.5 out of 10. The effects of King Louis were comparable to the effects of the Watermelon Z I think, but the biggest difference was that I did not want to use this one quite as much because it simply didn't taste as good.
Specs
350mAh battery
Visible oil view window
Food-grade PCTG mouthpiece
Medical-grade stainless steel central post
Inhale Activation
LED indicator
Micro-USB charging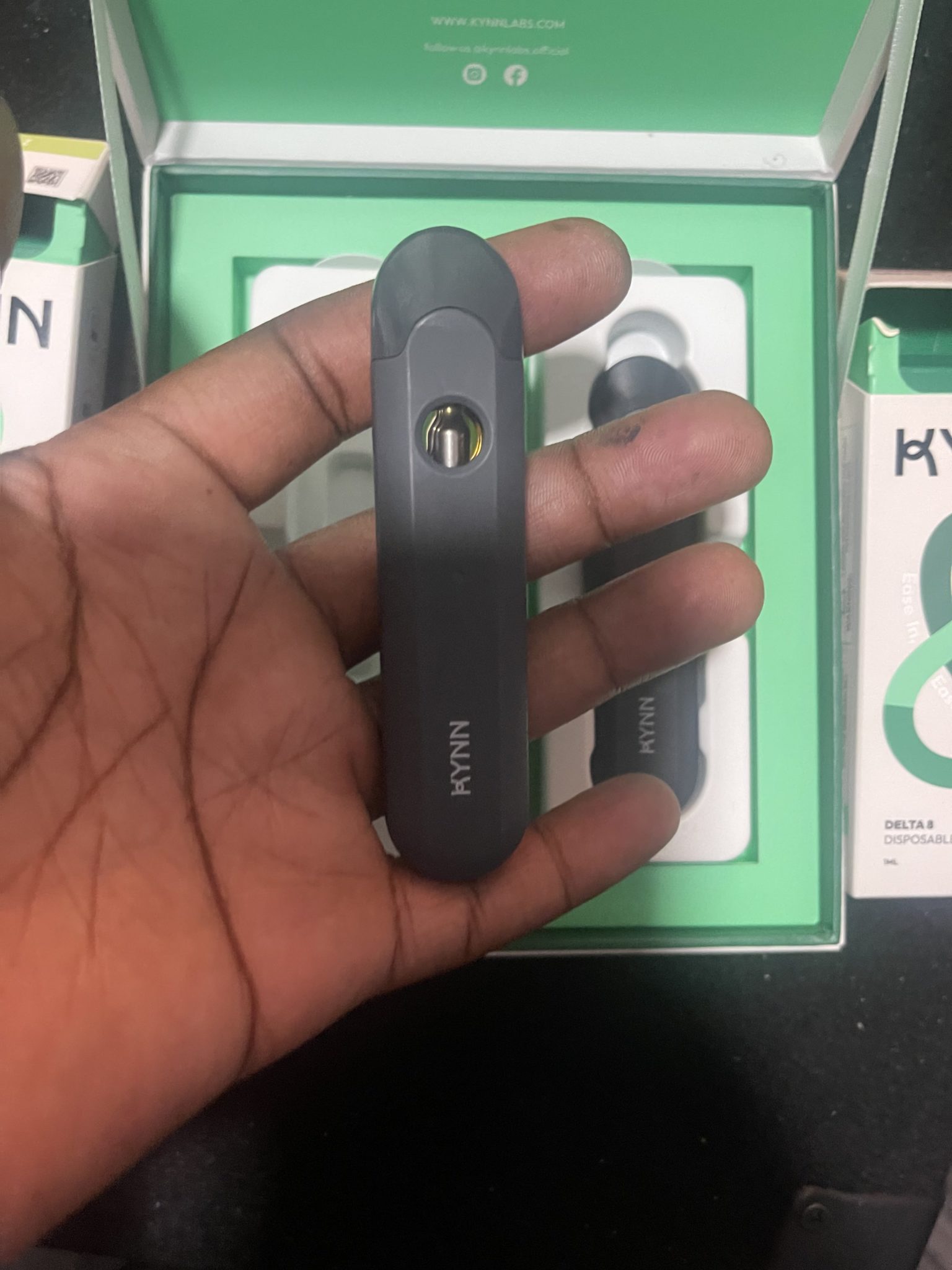 Concluding this review
All in all, Kynn makes some pretty solid products. I definitely recommend the Watermelon Z to anyone because the taste is truly phenomenal. And although it may not be true for more casual cannabis consumers, I don't think you will find a high that will launch you into space here. Either way, I think Kynn products are definitely worth a try and I look forward to sampling more products from them.
You can find out more about Kynn products here.
Have you tried the Kynn Disposables? Let us know in the comments or on our forum.