REVIEW OVERVIEW

SUMMARY

The AiroPro turned out to be a great vape pen system with quality THC cartridges.
IMPORTANT UPDATE 3/11/21: AiroPro has now rebranded its distillate as AiroPod. Their products now look like this: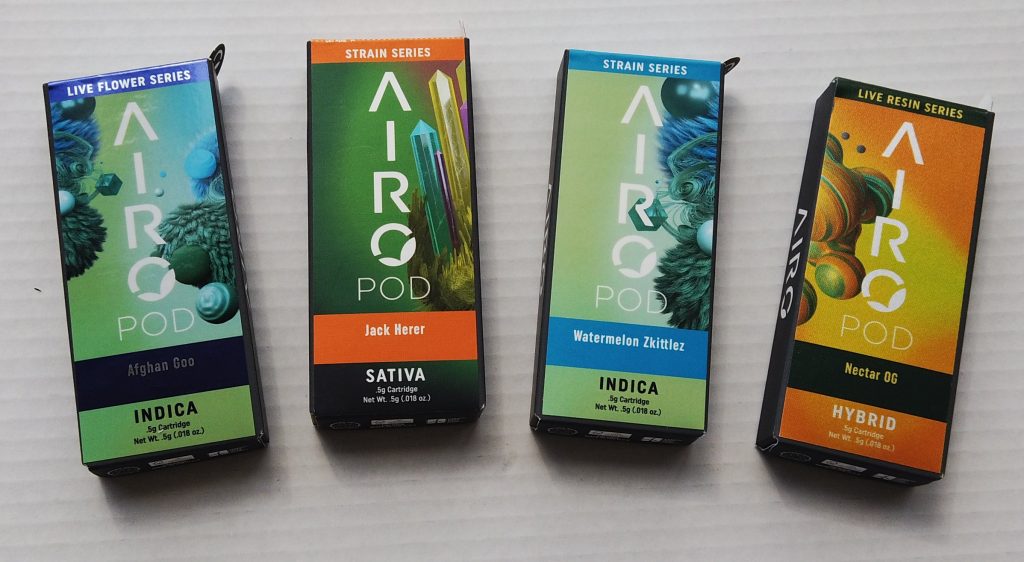 Same company with their website at Airo Brands. The below review mentions their old cartridge product line. We will have to get around to reviewing their new product line.
---
AiroPro cartridges are filled with THC oil and they use magnetic hardware that is known for producing more vapor than traditional vape cartridge systems. Formerly Indigo Pro, AiroPro vape pens are distributed by Airo Brands Inc. They are available in California, Colorado, Washington, Oregon, Nevada, and Arizona. They made are best cartridges lists for both California and Nevada.
Since AiroPro launched it's original cart and we did this review they have come out with additional lines of carts. This review covers the original flavored carts that are still available. Check out our reviews of AiroPro's live resin and Live Flower series to see the new lines they have come out with. Their live resin made our best live resin carts list as the strongest currently available.
Pros:
Great oil quality
Long-lasting battery
Strong hits and thick smoke
Variety of carts available
Can be found in multiple states
Cons:
Battery indicator light not visible when hitting
The battery does not work with other cartridges by default
Cartridge sometimes has to be adjusted to hit
Battery has had high failure rate, but they do replace it
Recommendations: Make the battery indicator light visible while hitting it. Include an adapter with the pen that works optimally with standard 510 threaded cartridges.
Licensing Information: LVPCA Lic. #1037731824-000-PRO
Update 11/30/2019:  If you have had an AiroPro battery fail, most dispensaries will replace it for you, but call them first. If they will not, contact Airo Vapor support for a replacement. The UWOW Storm battery mentioned below is currently our pick for best battery for AiroPro cartridges.
See below our video review on the AiroPro vape pen and cartridges. Continue reading to see our more in-depth written review.
AiroPro cartridges are overall excellent
CCELL manufactures the hardware for AiroPro vape pen batteries and cartridges. The difference with AiroPro is is produces a bit more vapor than the standard CCELL cart. Airo Vapor also uses great quality distillates as the oil. For this AiroPro review, I tested both a Sativa and Indica cartridge.
Recently Airo Vapor issued a statement regarding vape safety. Take a look below.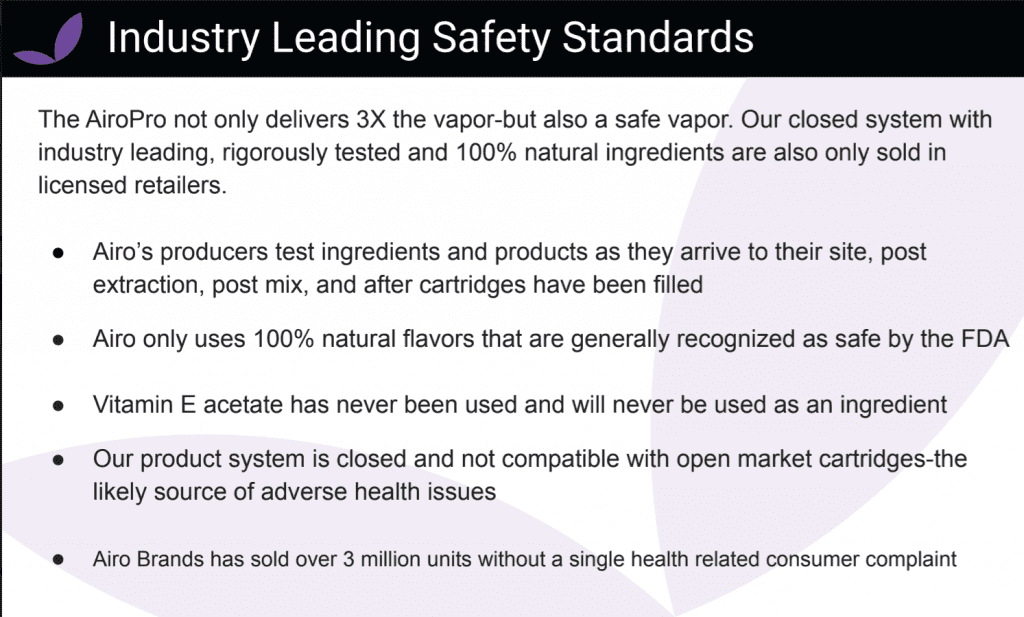 Over 3,000,000 units sold and no health complaints. AiroPro carts are available in multiple states and they follow all proper procedures in making their products.
Design and Build is unique to the AiroPro vape pen, but awesome quality overall
The AiroPro uses a CCELL cartridge that is not threaded. Instead of threading, it has a straight magnetic connector. The magnetic connection had to be adjusted occasionally by popping the atomizer back in and pressing it. Not really a big deal and have had this happen wit almost every other cartridge type at some point with extensive use.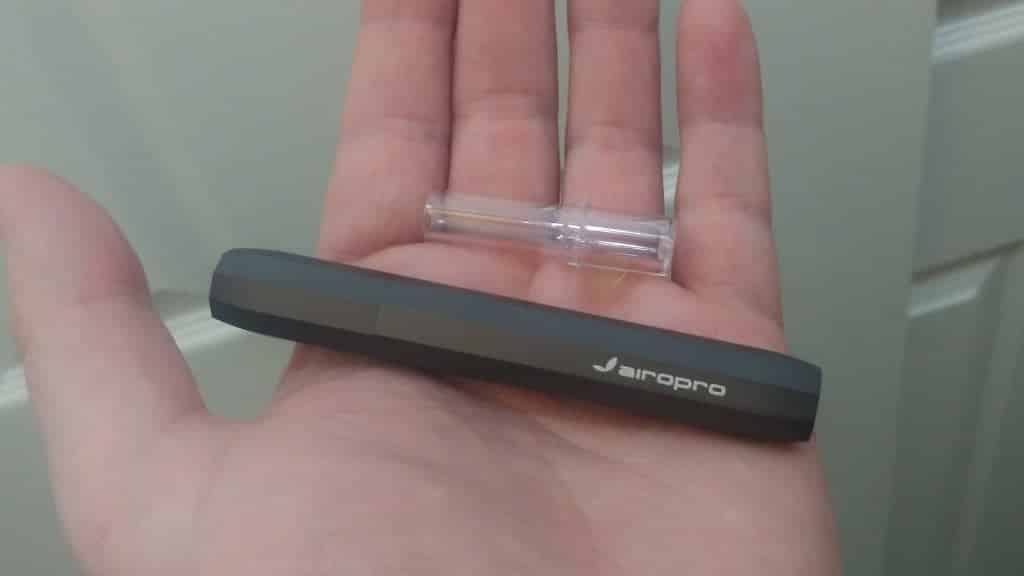 Only design flaw shows when the AiroPro battery is dying
Airo Vapor's battery for the AiroPro cartridge system overall does a great job, but when it runs out of juice it can be hard to tell. The placement of the charging light that indicates the battery is dying cannot be seen while you are hitting it. You have to hit it real quick and turn it around if your vape is not hitting to see if it is dead. Sometimes it is just the cartridge needing an adjustment and the battery is still alive. Having the ability to see the battery status while hitting it would be a big plus. Many batteries do not have indicator lights at all.
How to tell the battery is dying
The battery vibrates in a way to tell you if it is dying:
One pulse – 30% battery left
Two pulses – 20% battery left
Three pulses – 10% battery left
Although I would prefer lights to tell, this still at least lets you know where the battery is at on the amount of power left.
Vibrates when you are hitting it
Taking a hit from the vaporizer results in a vibration you can feel. I like this feature as it lets you know when you are getting a hit or not. Adjust the cartridge by taking it out and putting it back in and moving it a bit if you are not getting it to hit. This is common with other carts as well, but with the vibration feature, you get to that part a little faster since you can tell right away it if the vape pen is not hitting properly.
The best battery for AiroPro is the UWOW Storm
This little known battery from a now possibly defunct company works best with AiroPro.  We do disclaim here this battery was not designed for AiroPro, made by CCELL nor designed with AiroPro in mind. We just had an AiroPro battery go bad once and this was lying around and it worked.
The key is don't use the magnetic adapter when you use the UWOW Storm with an AiroPro cart. Just pop it in and it works. If it's being picky pull it out push it in and twist it a bit.
We originally received the battery it as a sample from UWOW when they sent us their C-Rex cartridge. We could not find them anymore and think they may have gone out of business. However, the UWOW Storm is still sold in a lot of places. So far the cheapest we have found is $15.99 at  City of Vape. With shipping about $21 for most people in the US.
The Storm battery has lasted so far about a year and as you can see above it's taken some beatings. Lots of drops and falls, still going strong. Hits off this are also harder than on the regular AiroPro battery.
4.0 volts seems to be a good setting. Don't good too high as you may blow the cartridge. Another plus is you can bring the magnetic adapter and only need one battery for regular carts and AiroPro. The Storm battery also works with both top and bottom airflow 510 carts when the magnetic adapter is used.
Carrying case is a nice bonus, but you pay for it
Airo Vapor throws in a carrying case with the AiroPro. I really like the case and will use it to carry it around. You cannot fit regular CCELL carts properly in the slots but could fit another similar sized stick battery in. The slots that hold AiroPro carts fit other carts just fine too.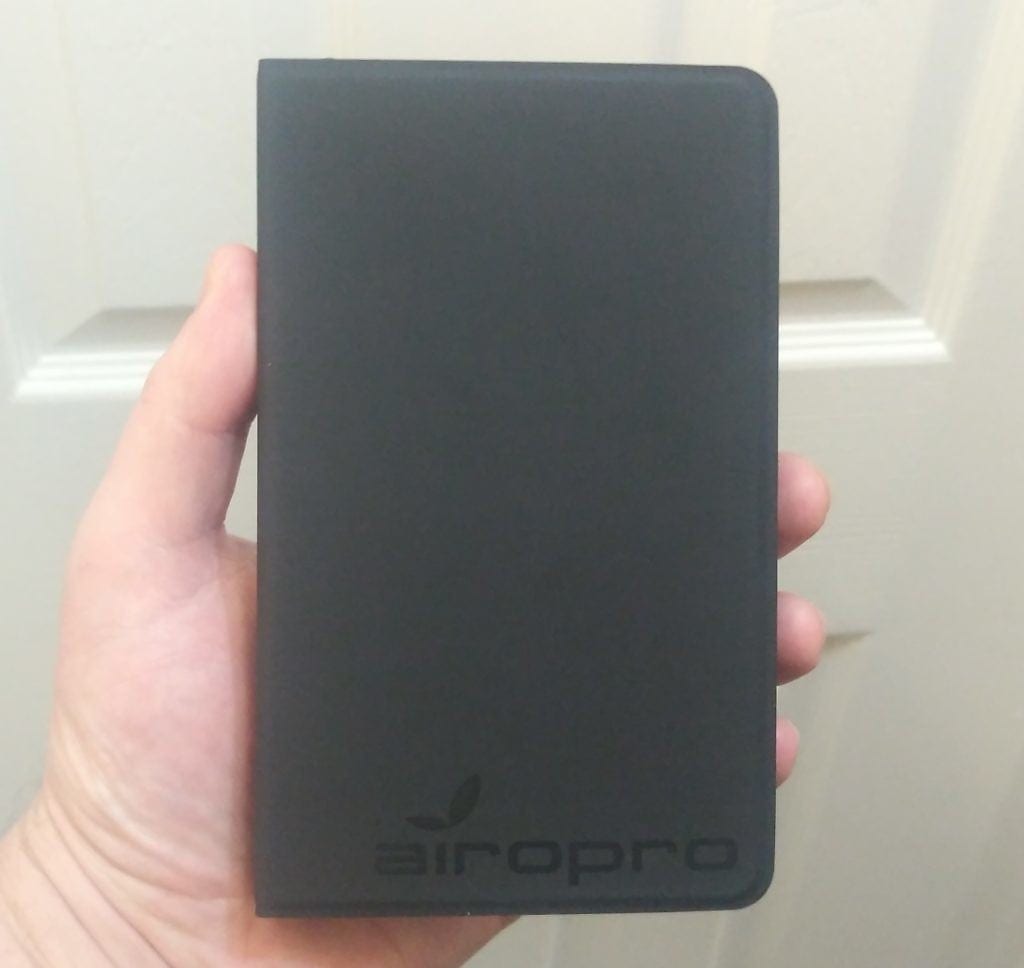 The AiroPro's standard retail price at dispensaries is $35 while the CCELL Silo and Palm are $25. An extra $10 is not much compared to cartridge costs and you get a case, but the AiroPro is not compatible with other cartridges without an adapter. I will make a separate post on using a PCKT One adapter with the AiroPro to make it work with standard CCELL cartridges.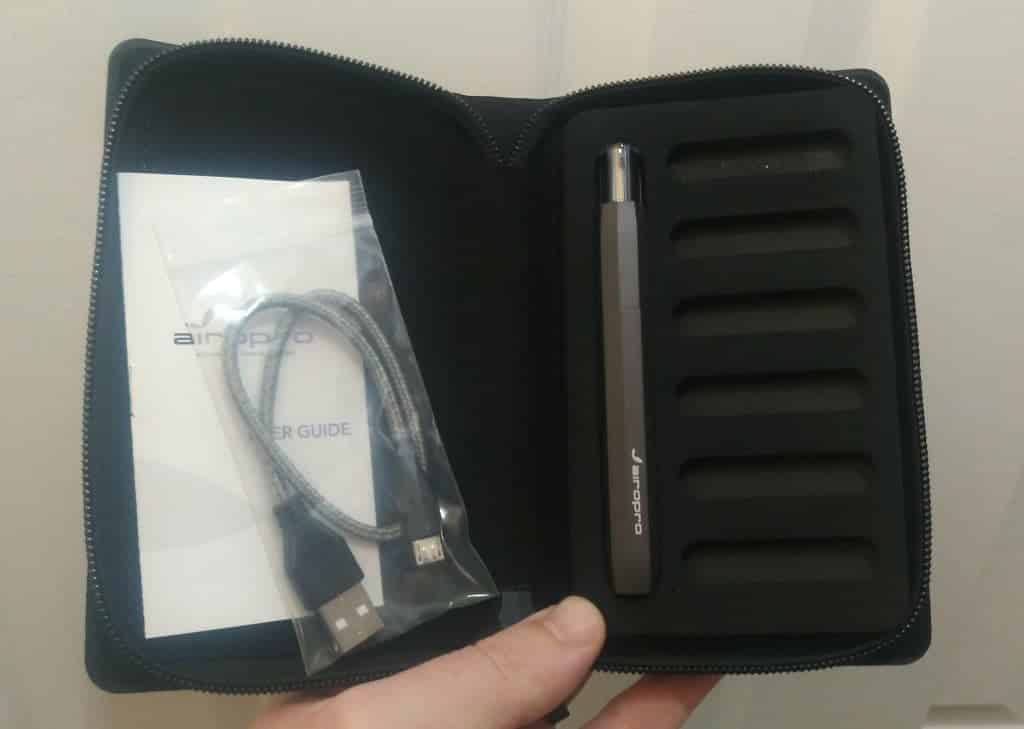 Oil quality shines on AiroPro carts, top-notch distillate
AiroPro THC cartridges use distillate oil. I originally skipped the vape carts because I was told they were regular CO2 oil incorrectly at Nuwu dispensary. Sick of CO2 after too many CO2 carts I wanted some distillates and was directed to the less than stellar Cannabiotix vape cartridges. I went to Essence Tropicana a few months later. I was then correctly informed that they are distillate and bought a battery with two cartridges.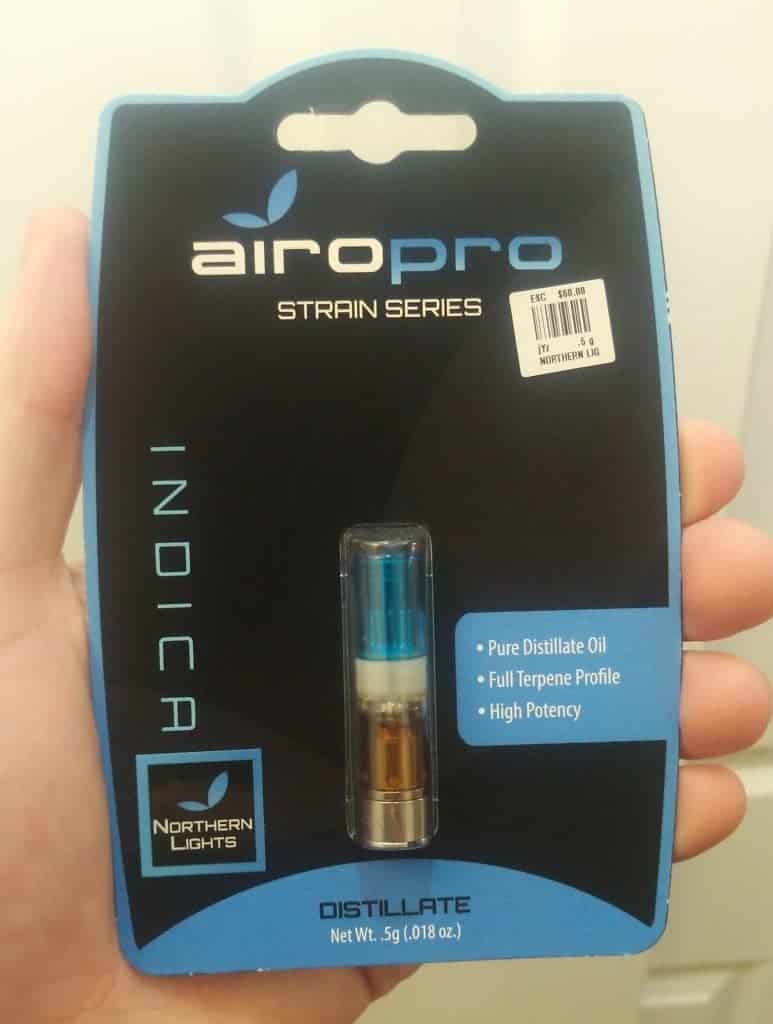 AiroPro vape cartridges test high on THC and feel strong
THC percentage is not the end all be all of the strength, but it does matter. Oz's Orchard tested at almost 84% THC and Northern Lights tested at almost 74%. AiroPro's vaporization system is excellent. The experience is consistent. You have to use their battery, but that helps with consistency. We have found that CCELL carts work better with CCELL cartridges, and the AiroPro forces that experience by requiring their battery.
The taste was stellar particularly on the Sativa cart
I am not a big fan of flavor being added or where strength is sacrificed to add more terpenes. Although THC percentage is not everything, I generally try to pick out carts that are at least in the mid-70s. Budtenders often will recommend a cartridge due to flavor so it is always good to ask, is this one really strong?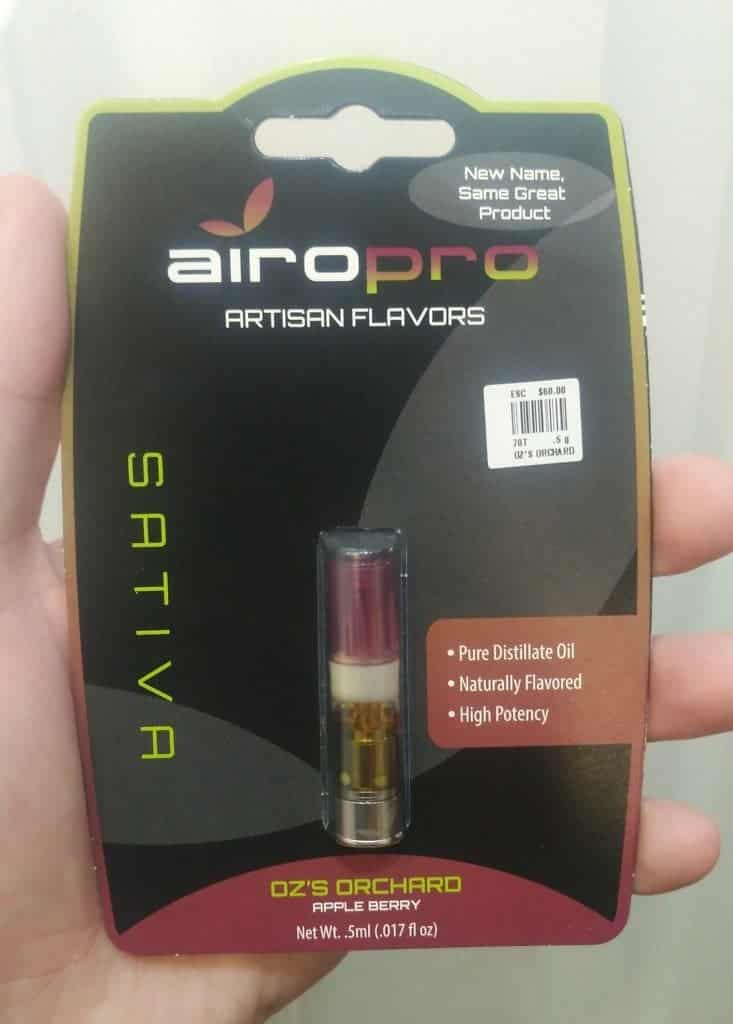 Stronger sometimes means worse flavor, not here
Many of our readers would just take strength over anything and there are a lot of carts that have more terps and less THC. Terps are important too but I rather take the higher THC percentage and that often results in not-as-good taste. There are some carts that test high in THC, taste good, but still are not that strong, like we found on our Flav cart review.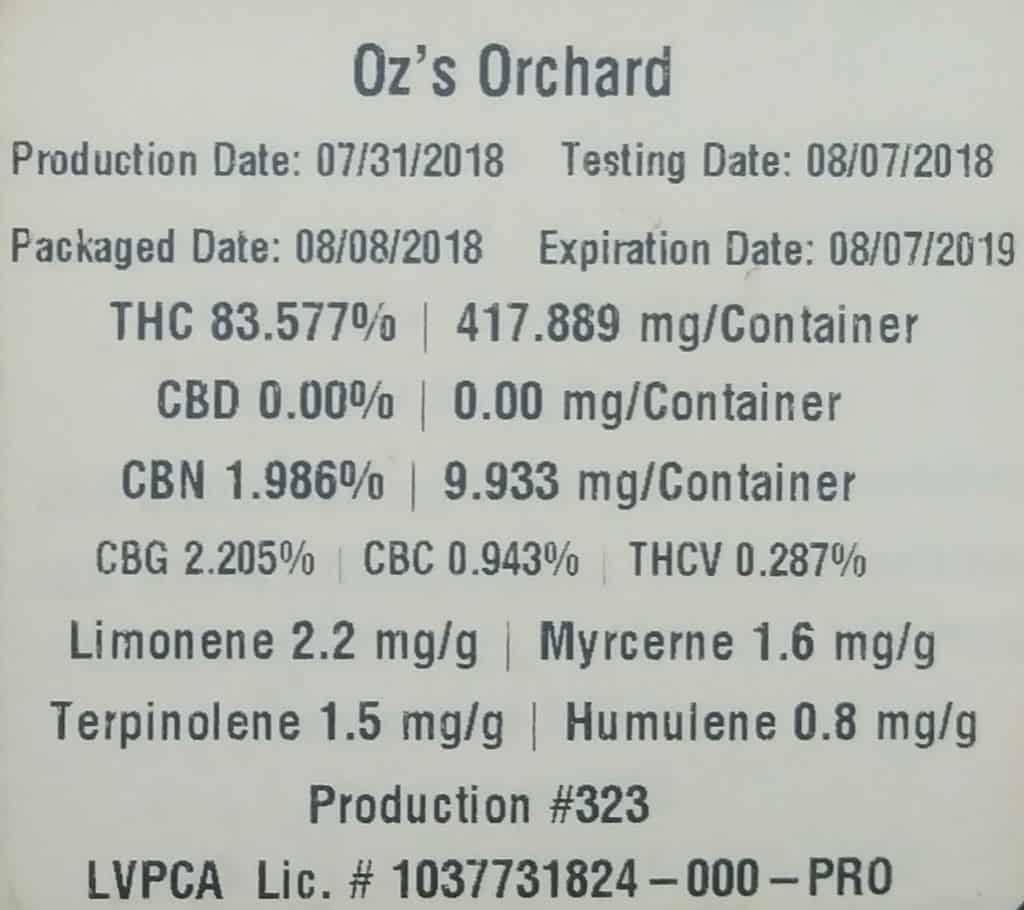 There are lots of carts in the mid-high 60s for THC percentage that taste better than the finest distillate high percentage carts. AiroPro's indica cartridge tasted pretty standard for a distillate cart but in a good way. The taste was amazing on Oz's orchard despite its strength.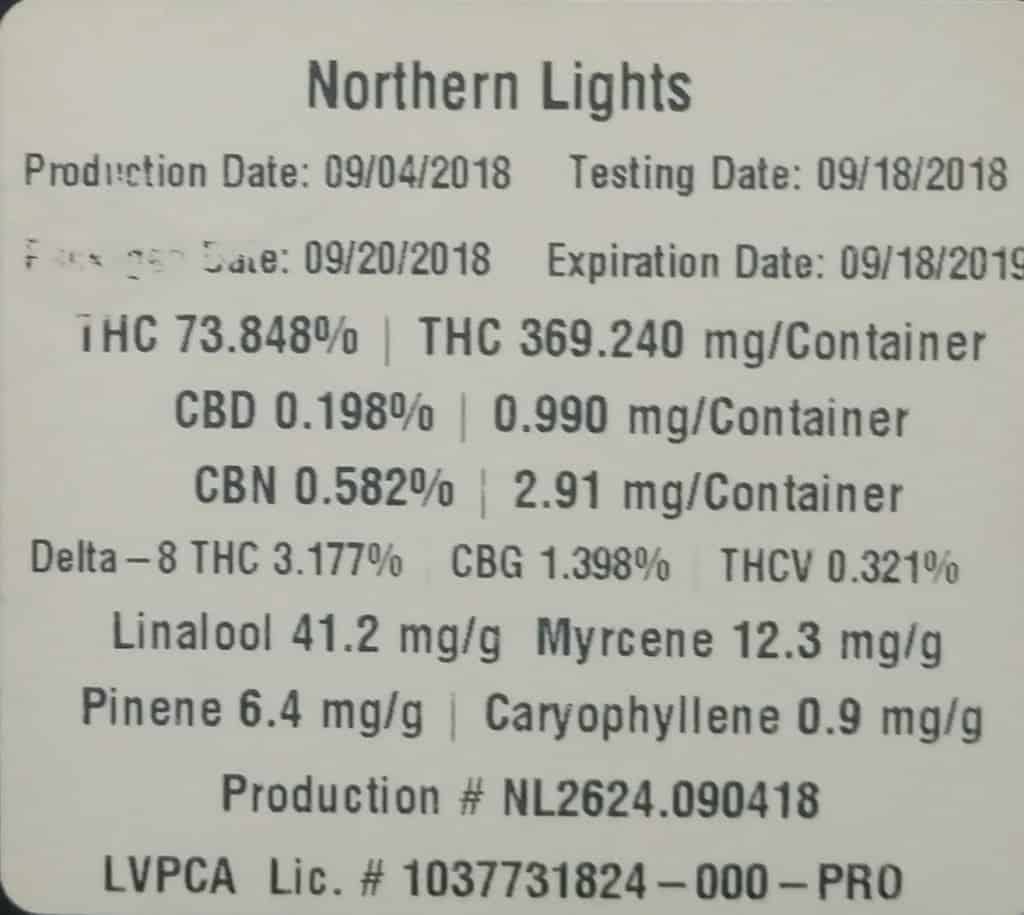 Efficiency was as good as it gets
The AiroPro was as efficient as any other CCELL cartridge. This is as efficient as cartridge can get at the current time.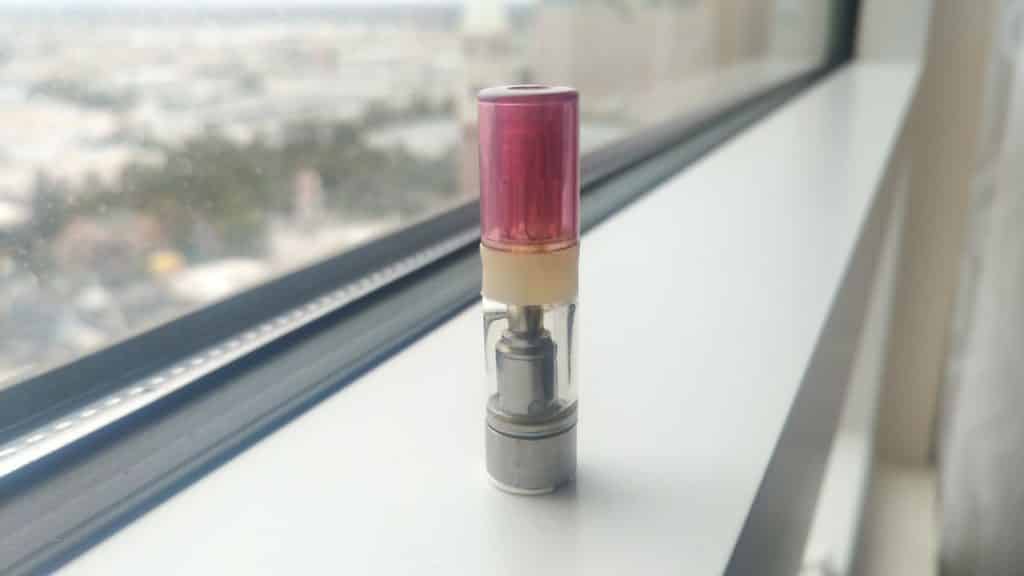 Number of puffs slightly reduced, but each hit bigger
Hits are bigger than of a regular battery and cartridge. This reduces the number of puffs but not in a negative way. The score has been adjusted higher here rather than just basing it off the actual number because overall you are getting good value per puff here and that is the true purpose of the category.
It was totally worth it, would buy again
The value was on point with AiroPro. The battery system costs you more to get in the door than some others, but the case is convenient and you get hard hits. Cartridges are the same price as other THC carts, but these are stronger, creating better value.
Concluding this AiroPro review…
The AiroPro turned out to be a great system overall. Oil is strong and of great quality distillate. The battery is unique and puts out hard hits. The cartridges do not work on other batteries, but at $35 the AiroPro vape pen battery is worth the cost. Plus it includes a useful carrying case.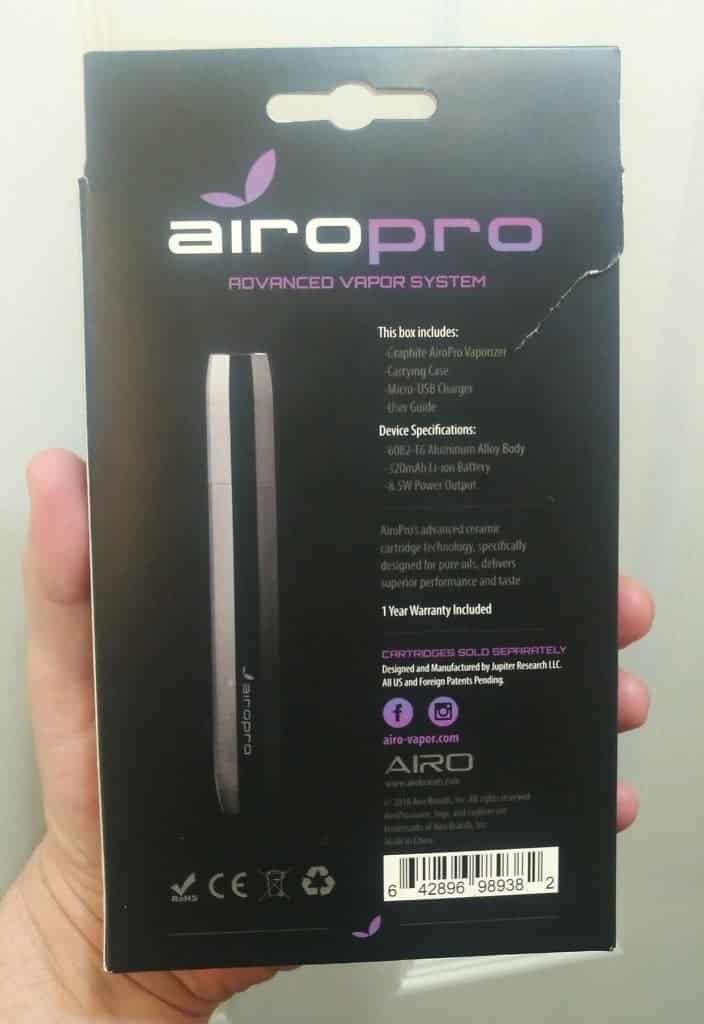 You can find AiroPro vape pens and cartridges near you here. Learn more about AiroPro on Airo Vapor's website.
Have you tried any AiroPro carts before? Post your review below! Questions or comments? Post below or in our forums!