REVIEW OVERVIEW

SUMMARY

The CCELL Silo is a reliable, compact battery that works great with CCELL cartridges.
The Silo is a 500mah battery by CCELL made for use with vape cartridges. We found it delivers great performance on 510 threaded cartridges during our CCELL Silo review, particularly on CCELL branded carts. The Silo is a small form factor battery and is not made for use with large top airflow cartridges.
See our CCELL silo review in video format below. Continue reading to see our more in depth review.
Silo battery all around does a great job
So far CCELL has the most consistent quality oil pen products. The cartridges have lower fail rates than others and here at DabConnection we have gone through a lot of carts. Airflow is always on point. Before the Silo I was using a few different batteries but most often the CCELL Palm for which we previously did a review. The Silo also made our list of the best cartridge batteries.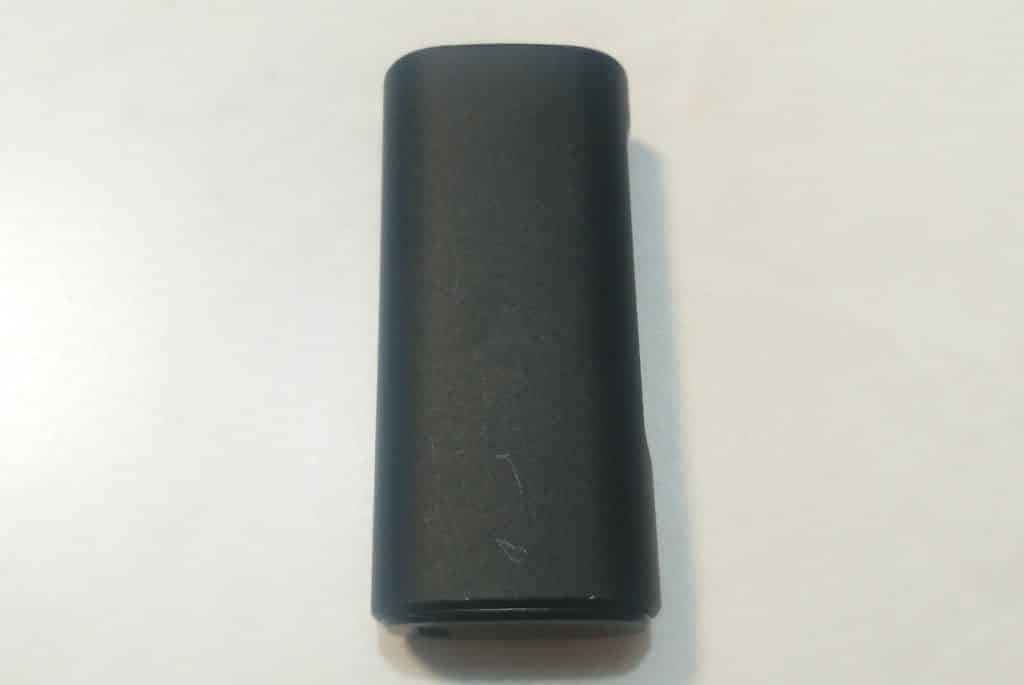 Design of the CCELL Silo battery
The Silo battery design is simple: a small rectangular shape that is rounded for a smoother feel. It's height is slightly taller than a CCELL cartridge.
Visibility on the side is a plus. You can see your THC cartridge's oil level. Check out the picture below for an example.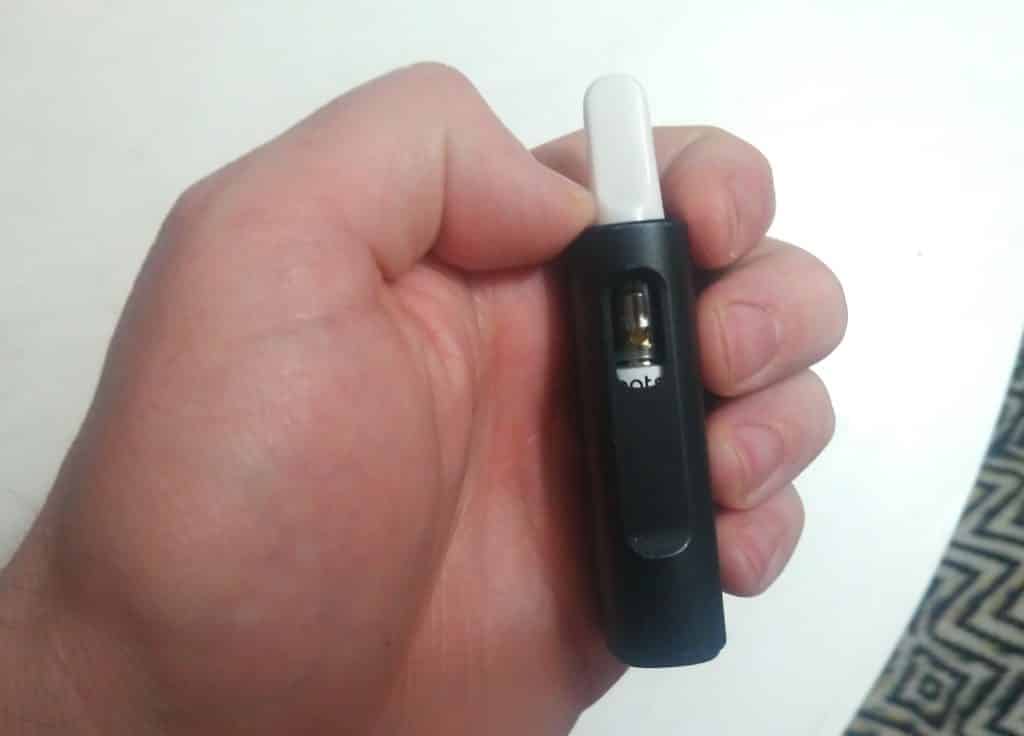 I liked this feature on the Palm and it continues on the CCELL Silo. CCELL cartridges fit perfectly snug as do clones. It does not work with some cartridge types like that we used on our Cannabioitx vape review.
The Silo vape battery has excellent build quality
CCELL did not make the Silo to be flashy. It is discreet and has a low key finish, but you can feel the high quality build when you hold it.
CCELL Palm vs CCELL Silo
The Silo is almost similar to the Palm when it comes to performance. The difference is that the Silo has a 500mah battery while the Palm has a 550mah battery. Also, it is in a different form factor delivering power over time. Having used both extensively, I would pick the Silo over the Palm since it feels just a little bit better in your pocket and I like the grip.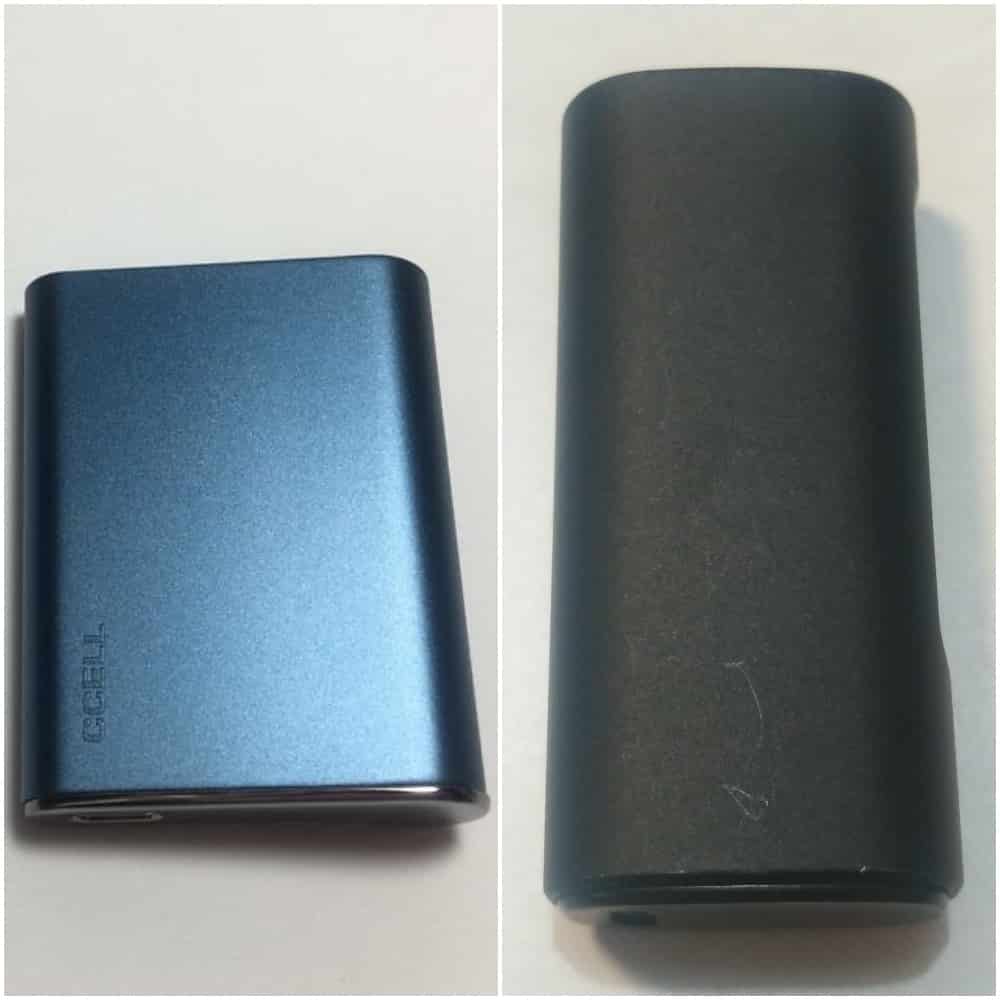 The Palm is still an excellent battery and I would choose it over most others for hitting CCELL carts which are the most commonly used by major THC oil brands like Select Oil.
CCELL Silo vs PCKT ONE
The CCELL Silo outperforms the PCKT ONE on CCELL Cartridges, as would be expected. The PCKT ONE does work  better with some carts that need a button push to work properly.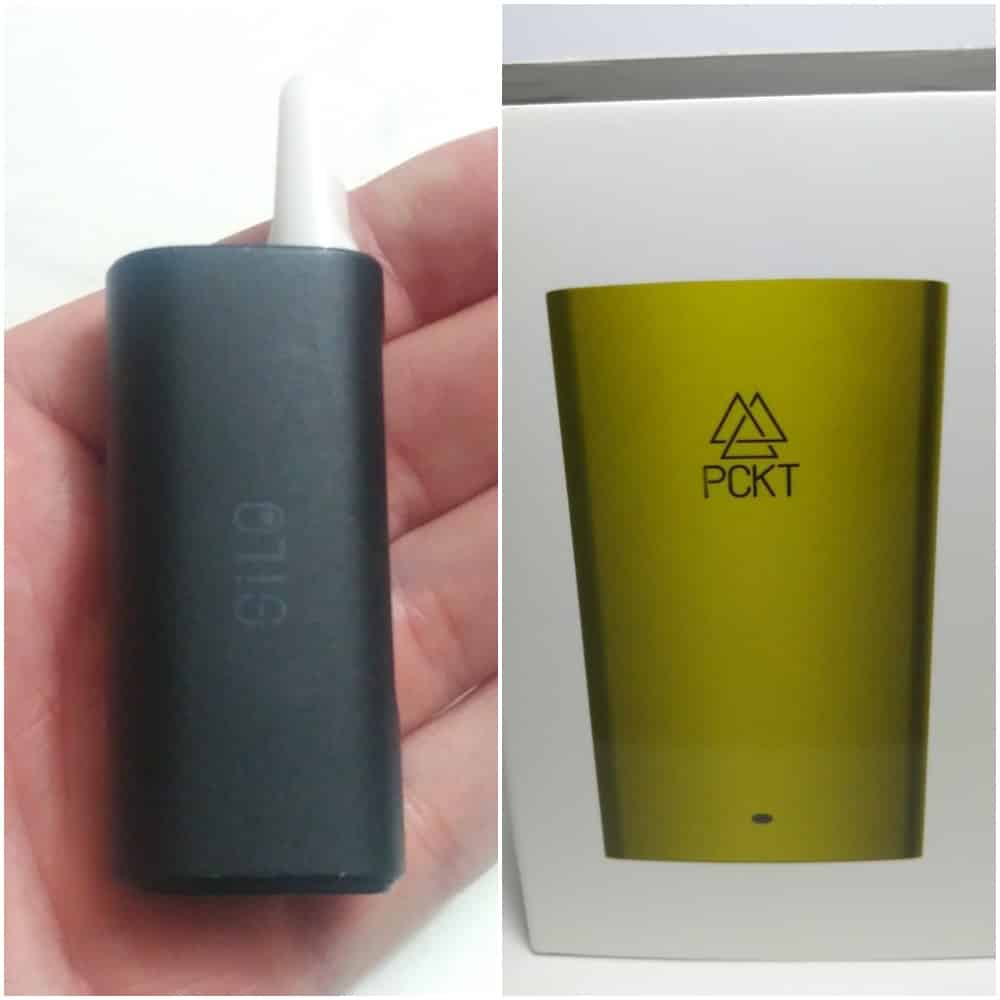 Since more high end oil brands are using CCELL carts, I would have to take the Silo over the PCKT ONE if I was only choosing one. It is best to have both battery types plus a mod on the side. Overall though, the Silo wins here due to a much lower price and CCELL carts being the most used.
Mod Battery vs CCELL Silo
Mod batteries are a favorite among many due to the higher range of voltages. With prefilled THC cartridges, most do not require the power of a mod, but a mod can be set to properly hit Cannabiotix and Rove cartridges. The CCELL Silo will not work with some cartridge types, but it does work on CCELL cartridges more effectively than a box mod. The Silo battery wins on discretion too. Overall if I had to carry one battery I would choose the Silo. A mod is a great backup when you are not sure what settings will work for a cartridge, but given that CCELL is so common I will be using the Silo more often.
CCELL Silo voltage is between 3.2V and 3.6V. It ranges as it is being used but it is optimized for use with CCELL carts.
Battery Life and Charging were both good on the CCELL Silo battery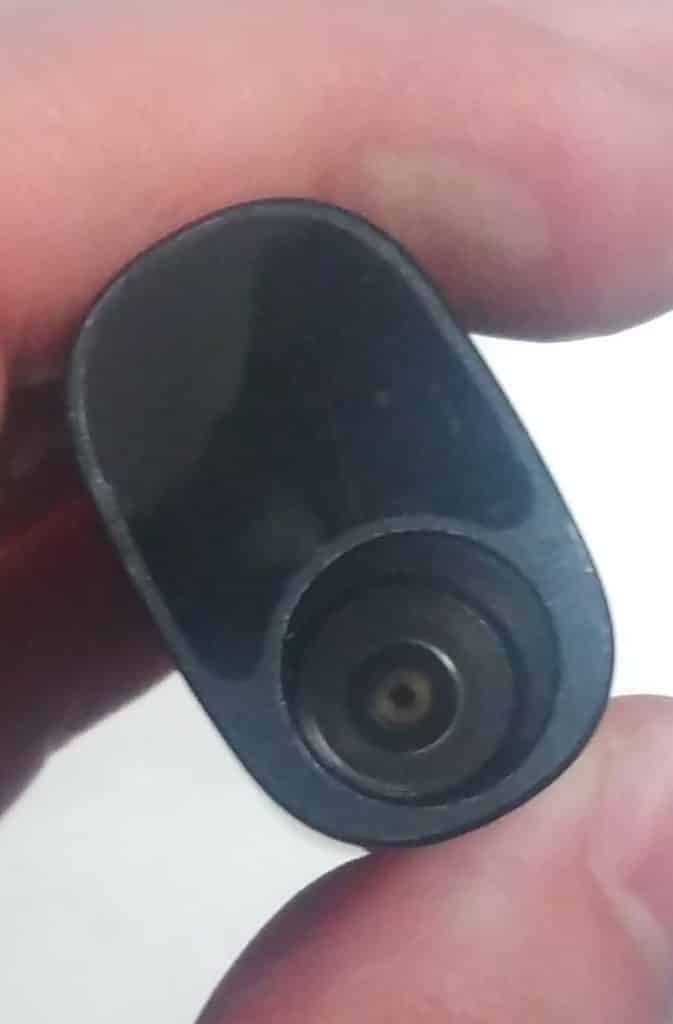 Charging is simple via micro-USB and seemed to be about the same time to charge as the palm. Battery Life was excellent. One charge seemed to last longer than a half gramcartridge. Enough to the point you are not worrying about the battery dying.
Hit strength is top notch on CCELL carts
The Silo battery hits excellent on CCELL carts specifically, giving you a better rip than a random battery that is still compatible. On on-CCELL carts it still performs well, but keep in mind it might not be compatible with some cartridges that require a mod battery or top airflow.
At $24.95 the CCELL Silo battery is a great value, even better at $18.99
The Silo is priced well. Some small batteries are priced much higher and deliver less. CCELL's Silo is cheaper than most half gram THC cartridges. Blank CCELL cartridges go for under $5. So for less than $30 you have a complete oil pen setup. The ALD vFire which is made by the same manufacturers of Stiiizy Pen hardware is cheaper at $22.95 with a pod, but our other reviewer used it in the Plug and Play vape and although he said it was excellent, he said CCELL carts on CCELL battery hit the hardest after trying both.
The cheapest CCELL Silo is at DC Alchemy for $18.99 with coupon code DABCONNECSILO. See our cheapest ccell post that is continuously updated for the lowest prices. Our code is not an affiliate code. They just gave us that so we can give you the lowest price on the internet. Thanks DC Alchemy!
Wrapping up our CCELL Silo review…
The Silo battery turned out to be my current daily driver for cartridges. Since many of the brands use CCELL already it is a great addition to the collection. I like the form factor better than the Palm and unless I have an odd top airflow cartridge, prefer it over the PCKT One of a mod battery.  You can find more information on the Silo here.