REVIEW OVERVIEW

SUMMARY

The PCKT One Vapor review overall revealed that this unique, easy to use vape pen fits in the palm of your hand. This vape has both options for powering on, pull draw or push button, giving you the option to take a stronger hit!
The PCKT ONE battery is unique in that it has both options for powering on: pull draw or push button. The battery lasts a long time with a 660mah battery. It also comes with an extended magnet adapter to make it fit thicker cartridges.
PCKT Vapor just released a new battery. Check out our PCKT One Plus review for more info.
Pros:
Very high build quality
Pull draw or push button
Long lasting battery
Comes with three different size magnet adapters
Cons:
A bit expensive
Push button is on the bottom
Must use extended adapter for thicker carts, like new style CCELL cartridges
Recommendations: Make the push button more easily accessible. Make the hole larger so it can carry the newer style larger cartridges without the extended adapter.
PCKT ONE Vapor is easy to operate, comes with all you need, save a pre-filled cartridge
The PCKT ONE Vapor comes with the battery itself, USB charging cable, three different size magnet adapters, and manual/warranty card. The three magnet adapters are a great addition. Some carts are too thick to fit some batteries. The adapters come in at this point quite handily.The extendo adapted is the longest and is currently needed to fit standard CCELL cartridges like those found on Select Oil carts.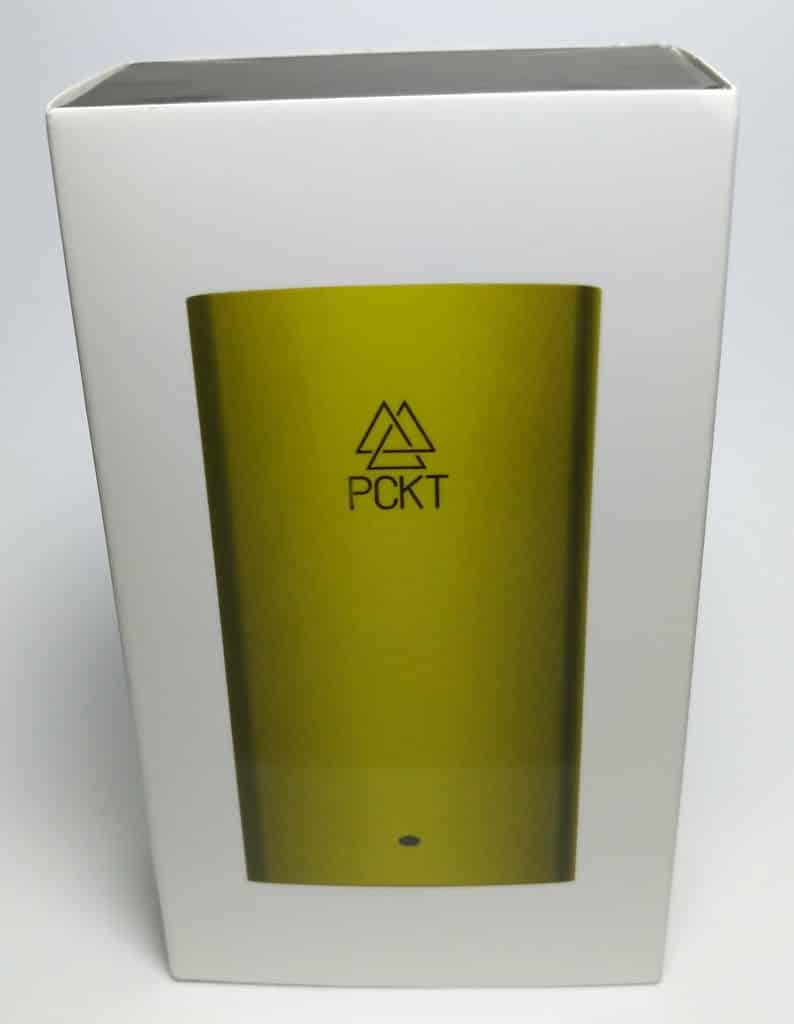 Build Quality on the PCKT ONE Vapor is excellent! Design is great.
Just put the PCKT ONE battery in your hand and you can feel the excellent quality of the materials.The finish feels nice on your hand. It feels heavier than similar sized batteries, in a good way.
Pull Draw or Push Button
PCKT ONE shines here! This vape battery has the ability to be push button or pull draw. The only thing about the push button is that it's on the bottom of the battery. Still easy to hit since it is so small, but it would be better placed on the side. This may be due to them marketing it more as a pull draw then a push button and not to confuse people.
Pros: The PCKT ONE gives you the option to take a pull draw hit, giving you a stronger hit!
Cons: The push button is on the bottom, which isn't the most comfortable place on the batter.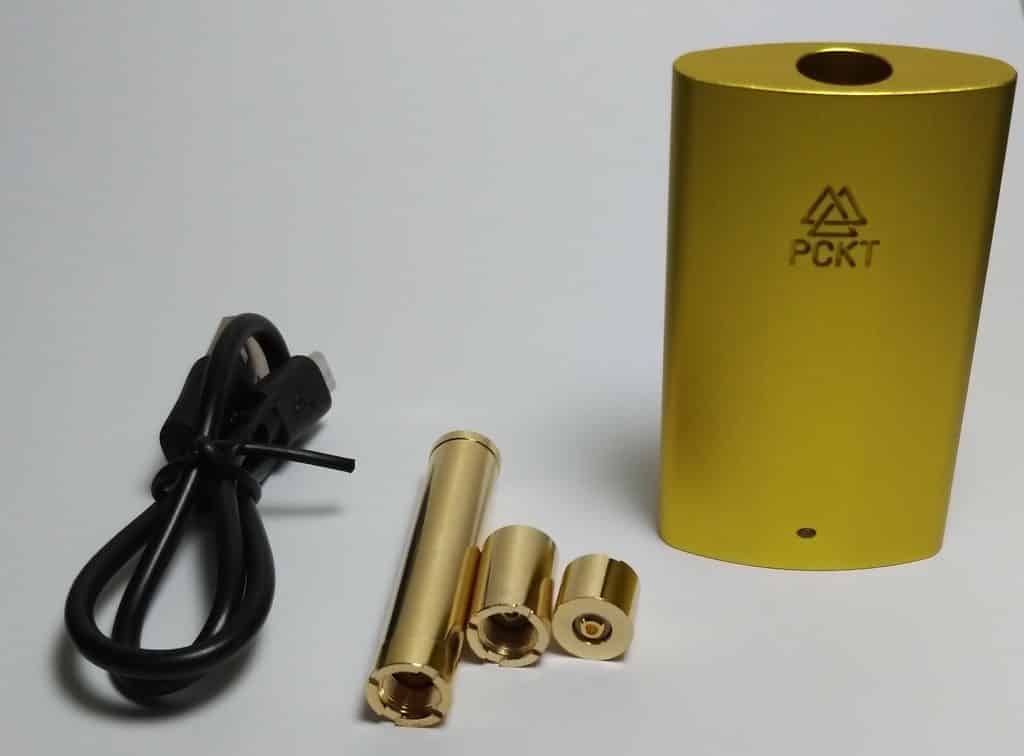 Charging speed was normal, battery life was long
The PCKT ONE battery is 660maH, 110maH more than the very popular CCELL Palm. This gave a long battery life to the PCKT ONE Vapor that far exceeded other vape batteries that are focused on cartridges.
Strength was decent and the push button helps in this category
When you have a pull draw cartridge, strength can vary a lot depending on the cartridge. The PCKT ONE Vapor push button give you the option to take a harder hit than you can typically get with a pull draw system.
Value: PCKT ONE Vapor is not cheap, but neither are cartridges
The PCKT ONE Vapor comes out to about $50 at most place you would buy it, including their site. The price is higher than some other batteries out there, but carts are expensive as well. I prefer not to use bulky mods, but that is a cheaper option. Given the high end finish and option to do both push button and pull draw, its a decent value.
Pros: With the PCKT ONE Vapor, it's uniqueness makes it well worth the price!
Cons: The price is a bit higher than some batteries out there.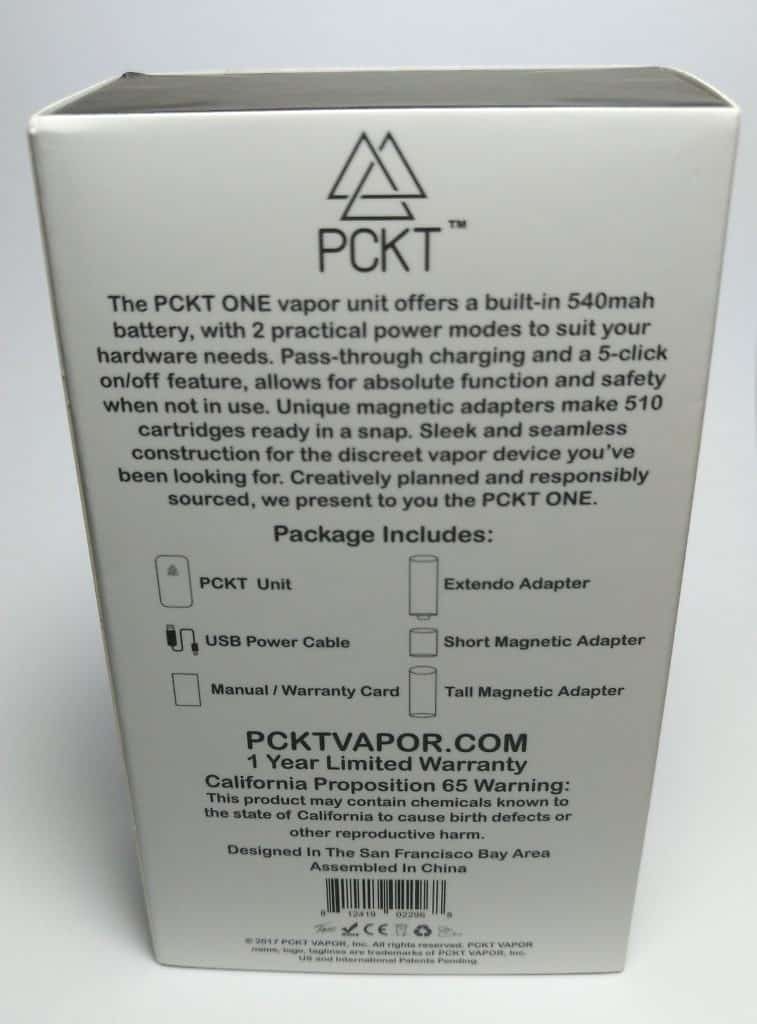 In conclusion, the PCKT ONE vapor battery offers a great option with the ability to both use pull draw and button push. This is the first battery I have seen with this feature. It is a little on the pricey side, but considering cart costs its not that bad at all. You can get it here!
What was your experience with the PCKT ONE? Leave a comment below or discuss in our forum!