In this post about revealing fake cartridges, we are going to be talking about Cookies cartridges and vape pods. Founded by Berner (Gilbert Milam), Cookies produces different types of Cannabis products such as flowers, extracts, concentrates, edibles, tinctures, topicals, and more.
Cookies has both standard cartridges and a G Pen Gio pod, a collaboration Berner made with Grenco Science. See our review on G Pen Gio as to why we don't recommend it. The cartridges oil is made by a company called High Flyers in collaboration with Berner and use real CCELL hardware. Below, you will see a photo of what a counterfeit Cookies cartridges and pods look like.
Update 12/27/2019: Information regarding pods added. Cookies pods use Grenco Science hardware while Cookies cartridges use CCELL. There is no information indicating that there are fake pods for cookies out there yet.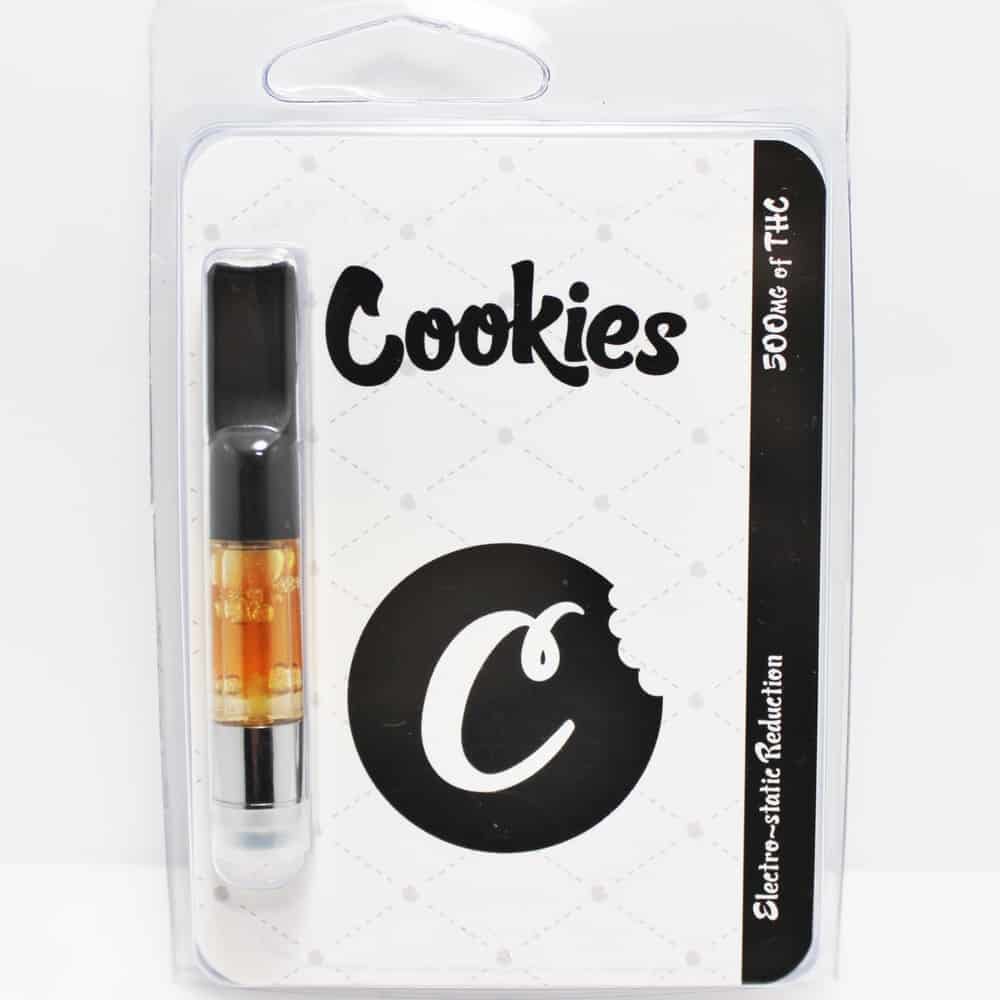 Fake Cookies cartridges sold online come in various packaging: One gram carts are all fake
There have also been manufacturers in China who are also making counterfeit Cookies Cartridges. Most of them can be found in online websites like Alibaba. In fact, there are even different versions of packaging being sold there. Keep in mind that the real Cookies brand only sells half gram carts, so if you see a full gram cart it is fake.
Some come in boxes where in the cart is displayed in the center: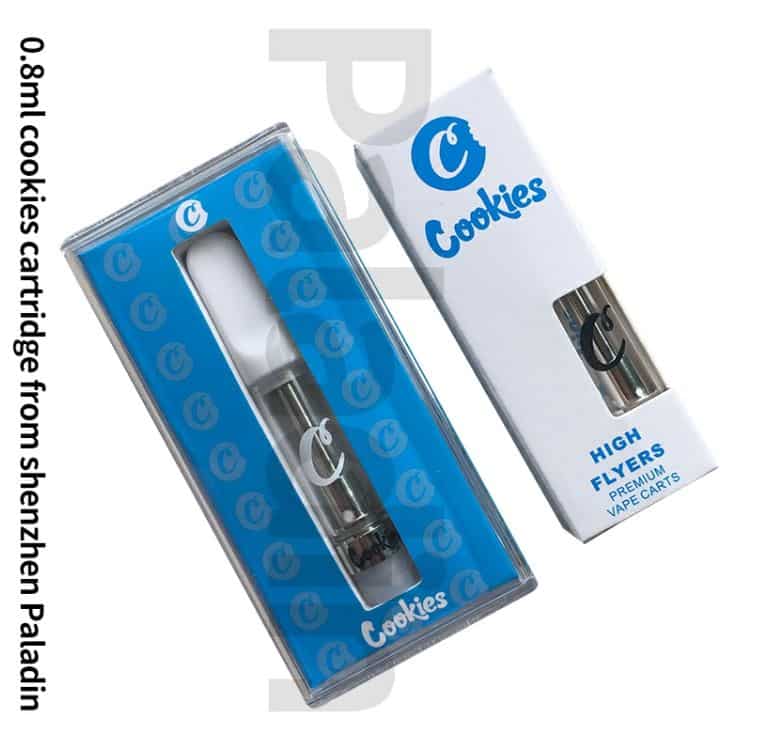 There are also ones where the cartridge is placed at the side of the box, like in the photo below: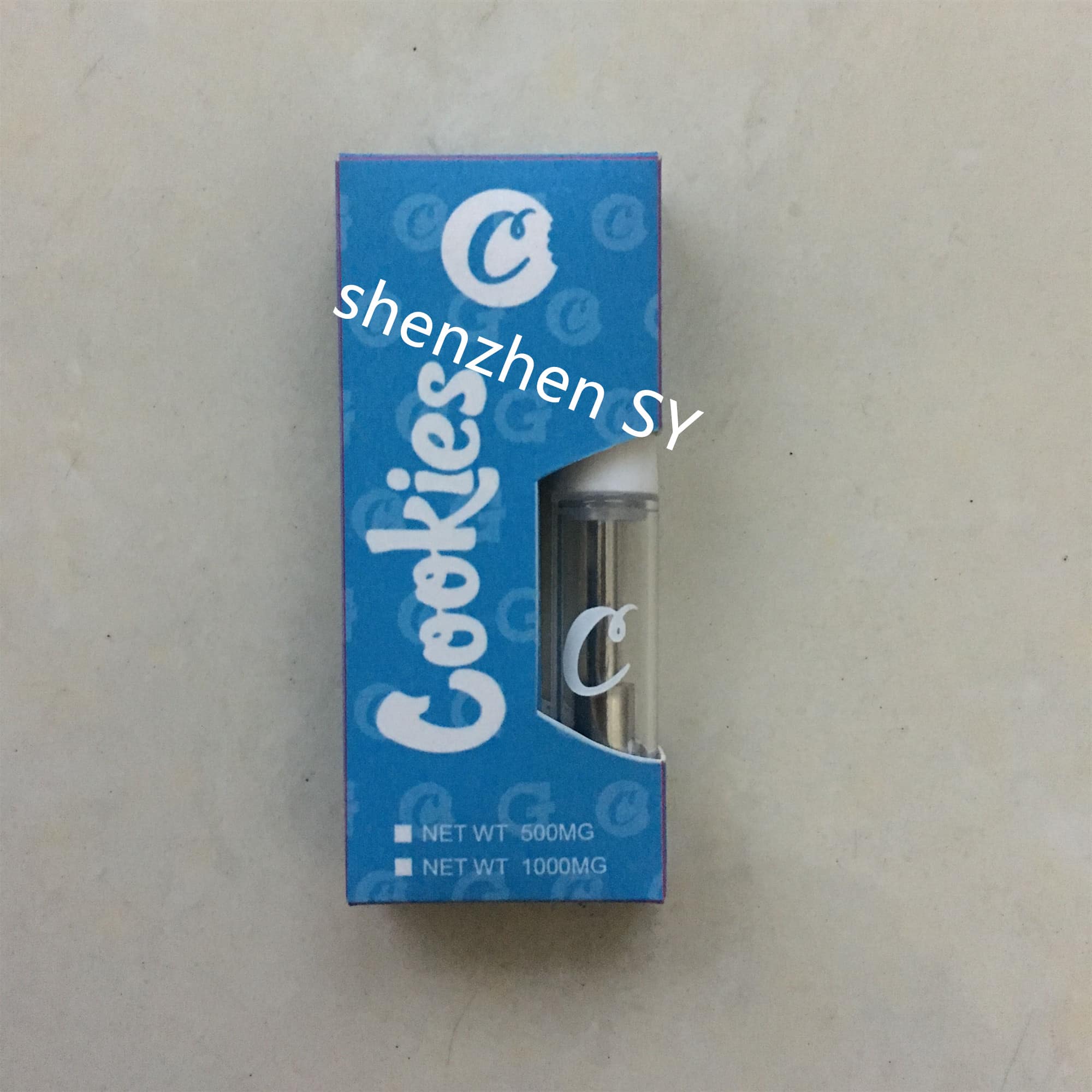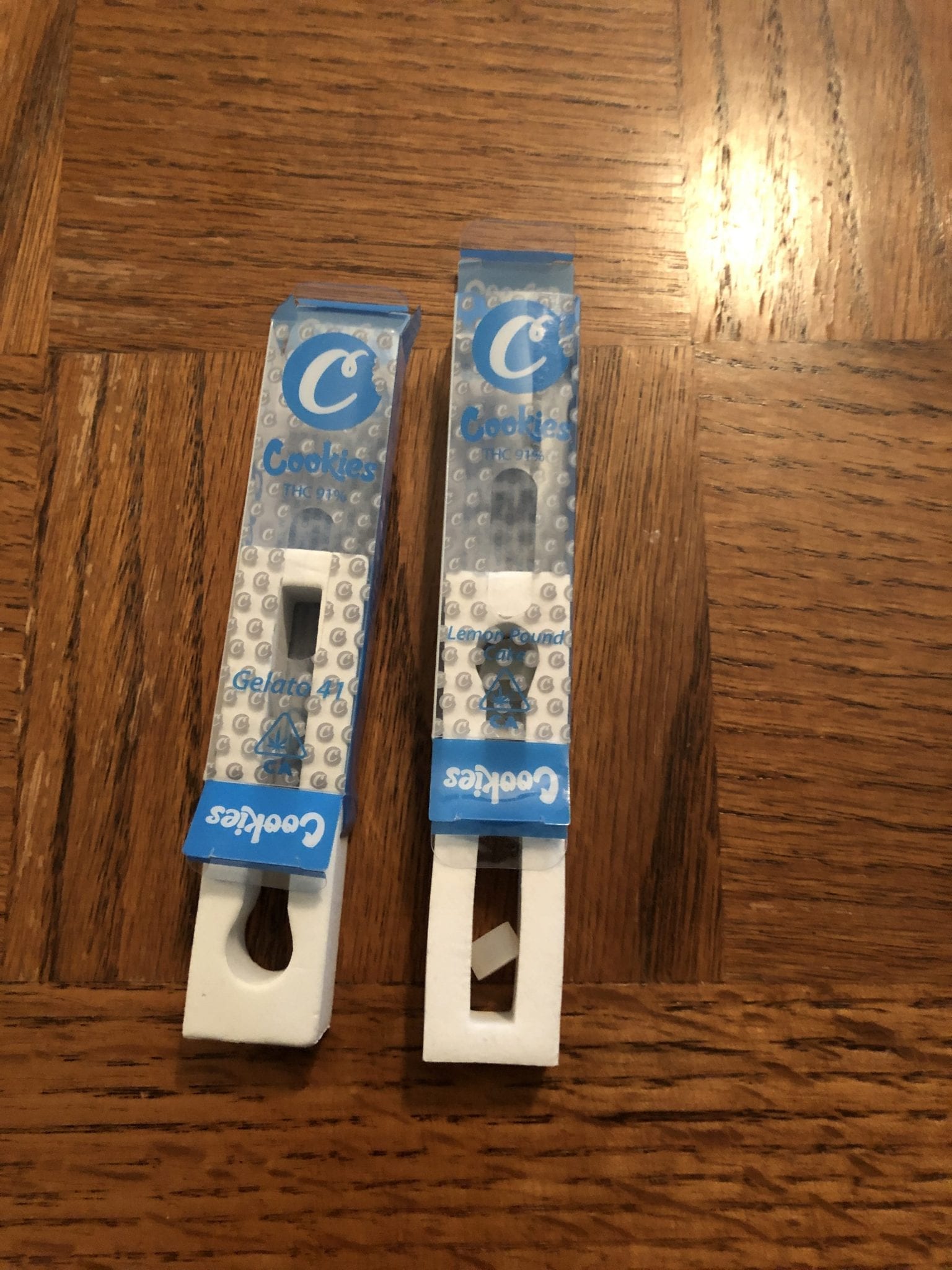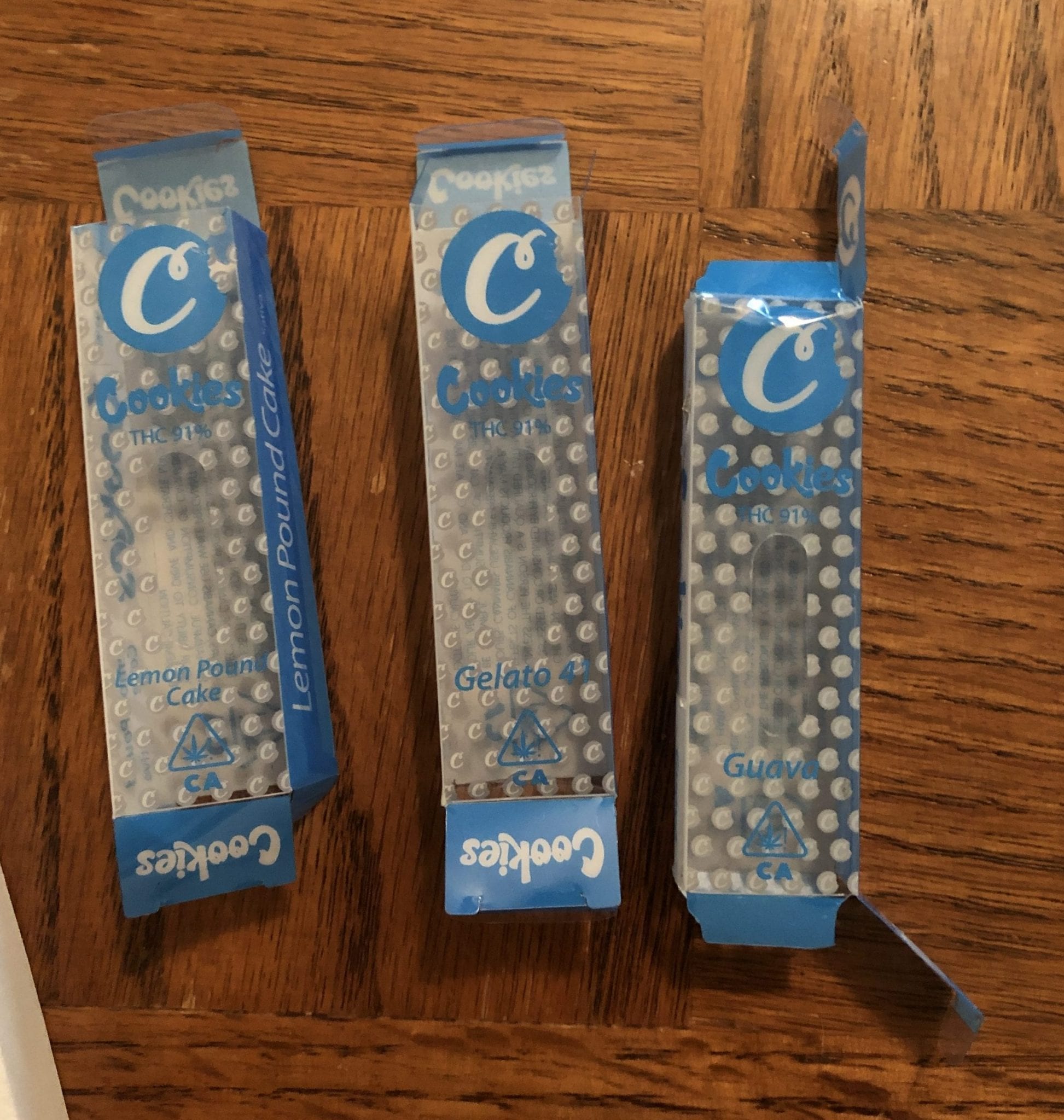 As you can see, there is also one in a plastic shell packaging.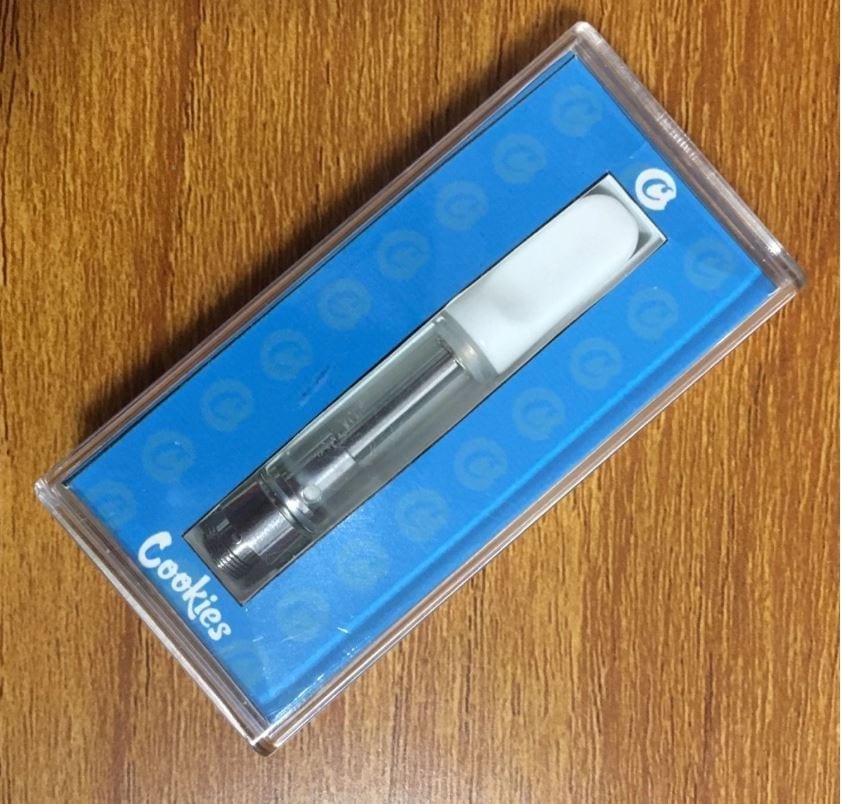 Fake Cookies pods don't seem to exist, yet
We could not yet located any fake G Pen Gio pods that use Cookies branding. It's possible that since G Pen is technically not a cannabis company they are able to enforce authenticity via trademark, indirectly making it not possible for fake Cookies pods to gain any traction. It's also possible no one has tried because of that.
The difference between the fake and real Cookies cartridge
Now that we saw some samples of fake Cookies cartridges, it's time to learn how do these compare to the real Cookies cartridges? Let's take a look.
For starters, the packaging looks different than the packaging of the fake ones. The authentic one comes in a box, without the cartridge showing. The fake ones in the boxes if you noticed from the previous photos have an open side where you can see the cartridge inside the box. Below is a picture of what real Cookies cartridges look like.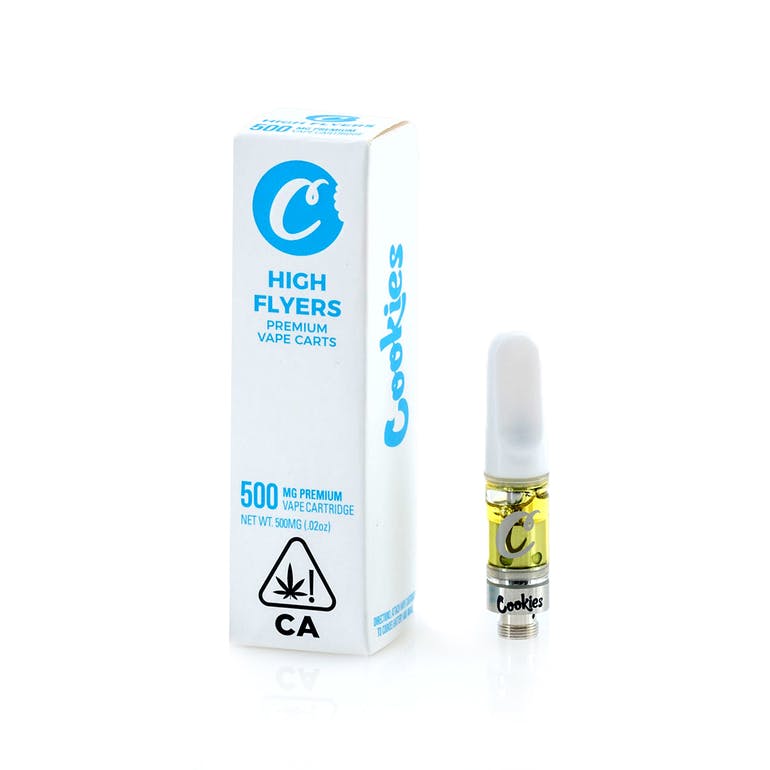 They also have this packaging in line with the Cookies Gio Pen Vape.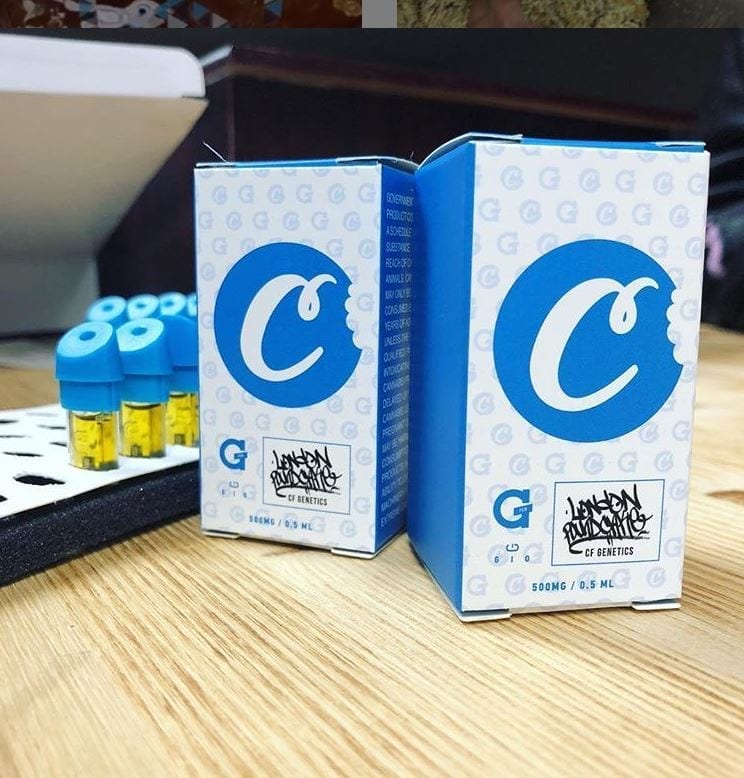 Might be easy to tell fake from real but we should still be careful…
From the photos we showed above, it might be easier to spot which carts are fake from the original one judging by the packaging. But since the market just continues to sell fake carts, who knows- soon enough they might be selling something with a more similar packaging to the authentic Cookie cartridges. If you are hesitant, you can even ask the company itself. Most of them are happy to reply to inquiries on counterfeit products since they don't want customers to be tricked into buying a fakes.
We have posts on other fake cartridges as well. See our fake cartridge posts on Dank Vapes, Dr. Zodiak's Moonrocks Clear, Exotic Carts, Eureka Vapor, Stiiizy, Space Vape and King Pen.
Question or comments? Post below or in our forum!