REVIEW OVERVIEW

SUMMARY

The CCELL VOLA performs well. It could use some efficiency improvements but it's as efficient as other pod systems.
Here we take a look at the CCELL VOLA. This is a new pod setup by CCELL and it shares many of the characteristics as the CCELL Dart Pods and CCELL UNO Pods. The real difference between the CCELL VOLA and the other pod systems is the form factor. CCELL VOLA has a unique form factor and fits in a battery that's very similar to the CCELL Palm.
Pros:
Extremely strong hits
Awesome form factor
BPA-free fillable parts of the pod
Battery lasts long
Cons:
Not as efficient as cartridges
Can't see through the other side to know where your oil is at
Uses a lot of oil quickly
Recommendations: This could be better if it had holes on the other side of the pod just like what we have on CCELL Dart and CCELL UNO. With one side currently blacked-out, it's harder to tell where you're at with your oil. Improvements can be made to efficiency.
See our video review of the CCELL VOLA below. Then keep reading on for the more in-depth review.
CCELL VOLA is a very powerful vape system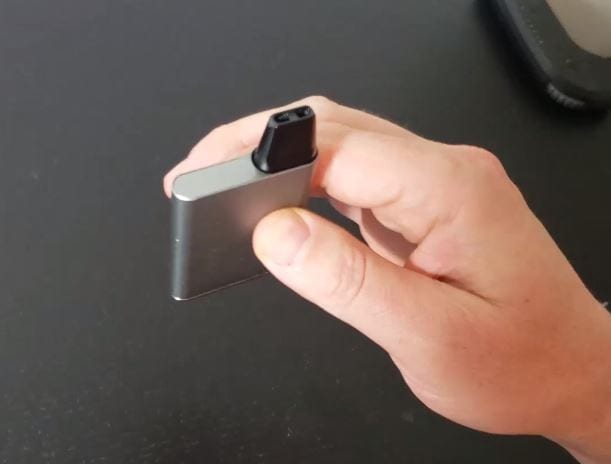 The number one thing that I can say about with the CCELL VOLA is that it is very powerful. Strength on this is top-notch. Overall, it is a great product. But as always, there's some room for improvement. We will breakdown the CCELL VOLA in-depth and will show you pictures as well.
CCELL VOLA's design and build quality
The CCELL VOLA vape is almost identical to build quality with other CCELL products which are excellent. The base pod for the CCELL VOLA is the same base pod that is used for a CCELL Dart and CCELL UNO. That means its BPA-free and uses CCELL's famous core that hits up nicely without too much power needed.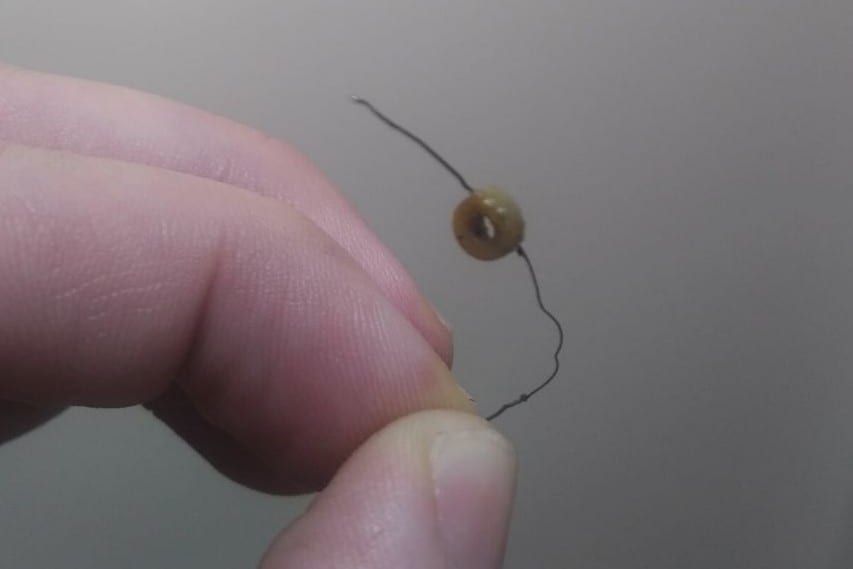 This little core heats up really hot and doesn't need much power. You get a lot of life out of your battery. The CCELL VOLA has its own battery which is based on the CCELL Palm. Combined the battery and this pod make up the CCELL VOLA kit. The pod only goes with this battery, but it looks like it might fit in an UNO.
CCELL VOLA's design is great: combines CCELL Palm battery and CCELL Dart pods
They took 2 products that they already have that are very popular and merged them to create CCELL VOLA. Its the same type of pods that Moxie, Absolute Xtracts, and other CCELL Dart pods use – it hits really strong.
Our only complaint on this has to do with efficiency explained below. But overall, this is really a great design because it fits nice to your pocket, yet lasts for a really long time. We finished the half gram pod prior to the battery itself running out.
CCELL VOLA atomizer is the same as CCELL Dart and UNO
The atomizer on the CCELL VOLA is exactly the same as Dart and UNO. It's a good quality atomizer. The build is good, it's BPA-free where the oil is held and the construction is quality. Never have one of these fail on me or have one not work properly.
Strength is awesome, a little stronger than the Dart
Maybe it's just the effect of vibration, but this feels like this hits a little bit harder than the other CCELL variations besides the UNO. Overall, the strength is really top-notch. This is one of the strongest, if not the strongest pod system you can possibly get.
Taste is on point, CCELL always has been one of the best
CCELL's ceramic core vape systems remain the best tasting atomizers around. It's no different when it comes to CCELL Vola, it's basically the same internal ceramic structure that the CCELL cartridges and other CCELL pods.
Efficiency could be improved, but could be on all pods we have tried so far
I've been noticing most pods have leftover, unused and inaccessible oil.  I can't say it's limited to CCELL though. Stiiizy pods and G Pen Gio pods are also not very efficient. Pods in general just don't match carts on efficiency.
There's major room for improvement on efficiency for all pods. Better angling on the floor of where the oil goes in the pod could possibly improve the efficiency here.
Battery life is great: Full charge outlasts a half gram pod
The battery definitely lasts longer than a half gram pod. That's what I used to test it and I have no battery issues at all. Battery life is probably less overall than a CCELL Palm since it's likely drawing more power for the pod. It looks like the same style of the battery as the CCELL Palm and was just formatted to fit for this pod.
Concluding our CCELL VOLA review…
Overall,  the VOLA is another great quality product from CCELL. It hits strong as expected. It is also tested BPA-free, unlike Stiiizy and Plug and Play. However, efficiency is an issue here and it could be improved. Still as is, something I would definitely continue to use and won't hesitate to pick up a prefill pod that's a VOLA once they're available.
Questions or comments? Post below or in our forums!