REVIEW OVERVIEW

Design and Build Quality

6

SUMMARY

The Moxie cartridge is an oil that is limited by the hardware it comes with.
One of the best concentrate brands makes a THC vape cartridge line. Here is our much anticipated Moxie cartridge review. This cart offers excellent flavor, but could be better on strength. If it were in a different cart it would probably be more powerful.
UPDATE 2/12/2020: Moxie has since upgraded their hardware for their cartridges. We will re-review it shortly.
Licensing Information: Adult-Use Mfg. CDPH-T00000017EXT Medical Mfg. CDPH-T00000018EXT Distributor A11-17-0000001-TEMP Distributor M11-17-0000001-TEMP
The Moxie Cartridge Is A Common 510 Style
Design On The Cart Could Have Better Airflow
The cartridge used by Moxie is nothing special. It is the same design you find on a lot of THC carts. The hole is a little too small for optimal airflow and it really does not get the full potential of the oil. The best 510 threaded prefill cartridge so far was found in our stick e vape review, but it still does not meet the strength delivered by Stiiizy, even though stick e vape seems to have better oil.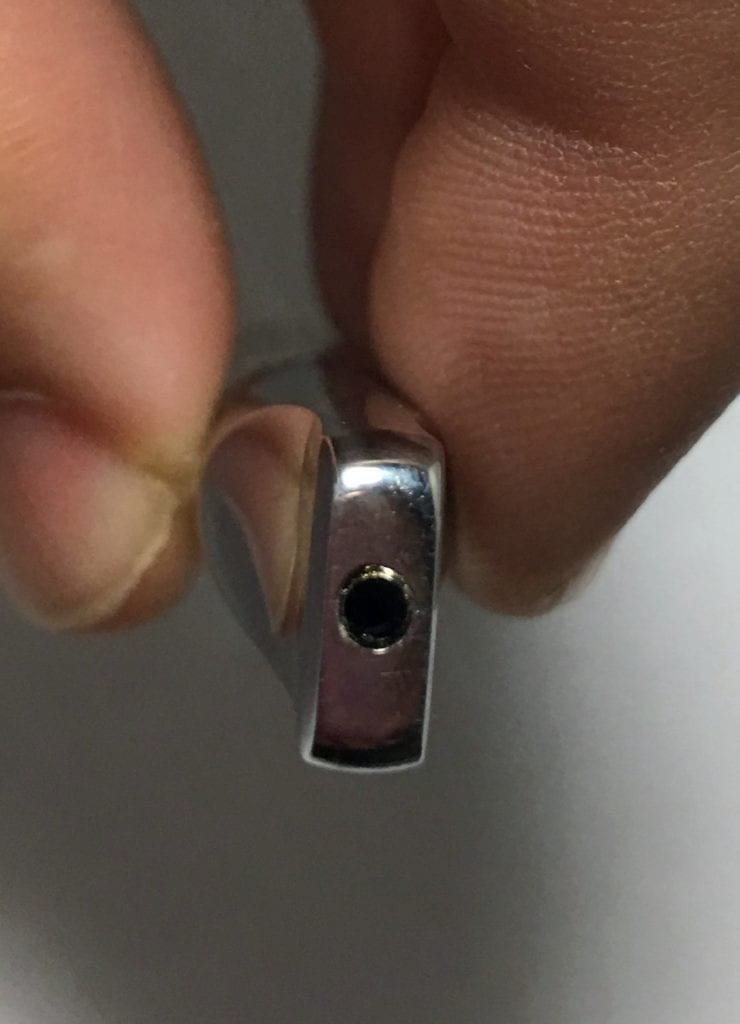 One major difference between the stick e vape and Moxie cartridge is the airflow. The hole is very small on the Moxie cartridge and it restricts airflow. This same cart would be substantially better with just a larger air path. Overall experience on the Moxie cart would be best in a Stiiizy style setup and better than it currently is in a stick e vape style 510 cart.
Build Is Tough And Reliable
The physical build of the cart is solid. Metal tip mouthpiece and glass or the chamber. I dropped it and it did not break, but since it is glass it potentially could. The cart performed the whole way through with no issues.
Oil Quality Is Top Notch As Expected
I expected the oil to be great from Moxie having previously tried a lot of their extracts and it was. This cartridge was purchased in Nevada from NuLeaf Lake Tahoe and is clean of pesticides per state standards. The strain used for this review was Pineapple Express. Hits were very smooth from this oil.

THC tested at 68%. This might seem low to you if are used to California numbers for various cartridges, but it is actually quite good. See our THC oil pen pesticides and strength tests page. You will find that much of the claimed percentages in California are way off. The Moxie cartridge could be stronger if it had less re-introduced terpenes, but these were added for flavor.
Moxie Cartridge Strength OK, Wax Stronger
Moxie is very popular in both CA and NV. It sells out quickly at most of the places I go in SoCal. The wax is of excellent strength, best of best quality. The Moxie vape cartridge did not live up to that level of strength even when adjusted for prefills being slightly weaker in general. I did not expect to get the same strength as hitting straight wax out of a vape pen, but I did expect Moxie do be substantially stronger than other brands and it was not.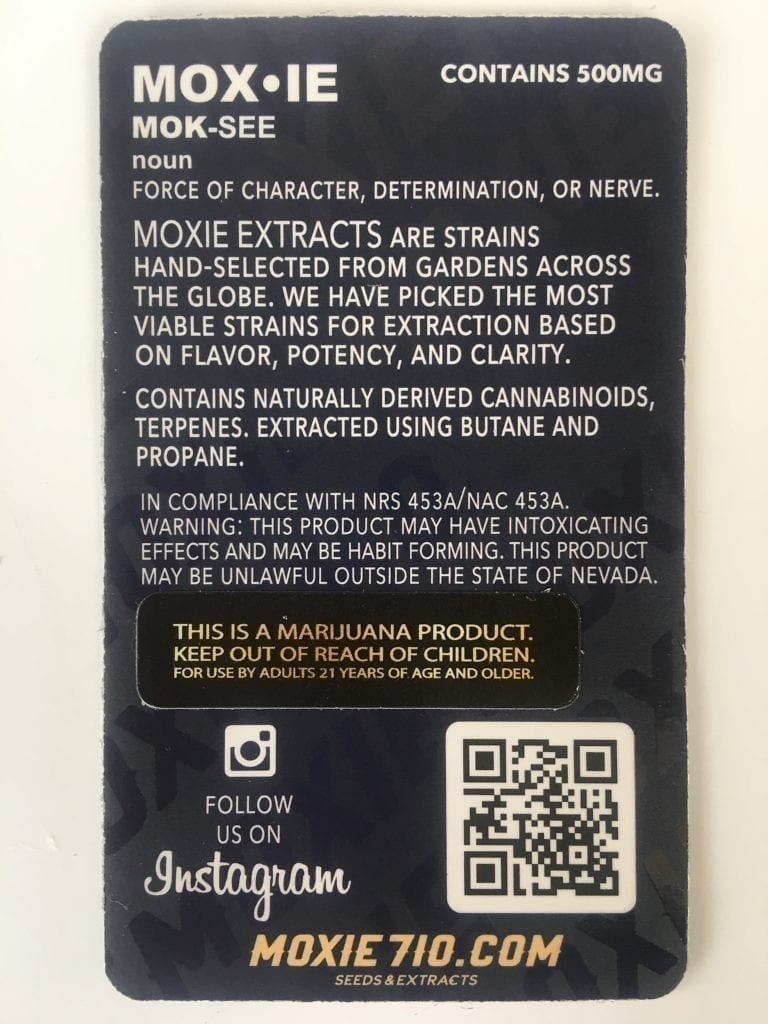 Part of this is the hardware. It would hit stronger in the stick e vape's cart or a Stiiizy style setup. Part could also be that it has more terpenes in it to give it great flavor. The budtender at NuLeaf said that the Moxie was great on flavor because it has a lot of terpenes in it, but was not the strongest, and he was right. I do think if I could get straight Moxie distillate and throw it in a better cart, it would be a lot stronger than some of the other major vape carts.
Taste On The Moxie Vape Cartridge Was Top Notch
Excellent taste through the whole cart . The oil was consistent and this was one of the best tasting prefill cartridges I have tried. Nothing to change at all on the taste it was perfectly done.
Vape Cartridge Is Very Efficient
Almost nothing wasted at the end of this vape cart. As you can see there is just the tiniest bit left. The reason is there are low placed holes so everything gets used up.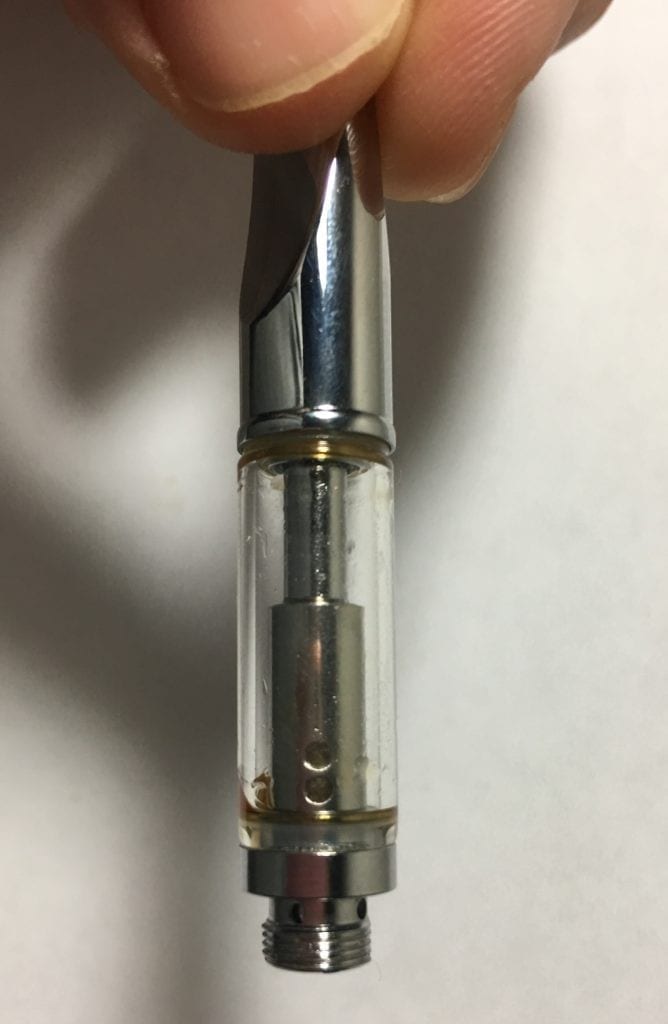 The waste here is minimal compared to some carts we have reviewed. This cart is a standard build though, you will see it on a lot of prefills.
Moxie Cartridge Review Turned Out Lots of Puffs
Puff count was good. The oil is not too thin so it is not vaping away too quickly. The cartridge does not hit that hard and that also increases the number of puffs total, but is still considered a downside. Part of this is due to the airflow as mentioned above. It is better to have the option to hit it harder.
Value was a bit off, it's expensive
Although many of our readers go for strength, the Moxie cartridge really shines on taste. It was $57 for a 500ml Moxie cartridge. Pretty high price compared to other carts that are better out there, like Roots and Airo Pro. Everything is more expensive, but it is also guaranteed lean. That is including the 20% discount at NuLeaf for happy hour and 10% less than recreational cost because I am a medical patient. If you are from another state bring your medical recommendation when you go to Nevada. It makes things 10% cheaper and dispensaries have a faster medical line.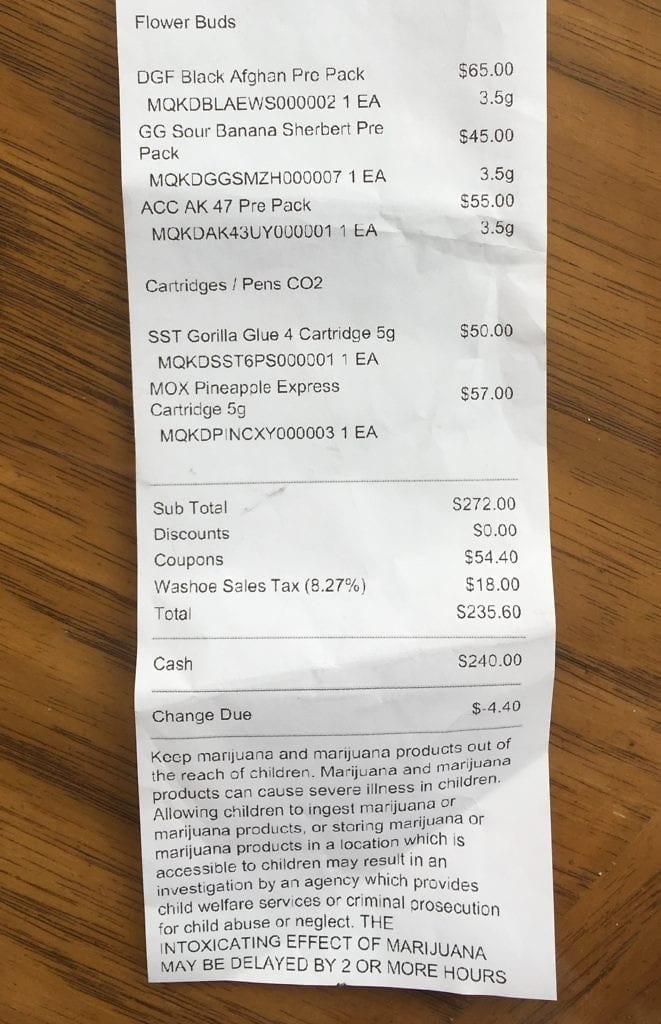 Compared to Nevada pricing, it is in the mid-high range of pricing. At NuLeaf there was two less expensive brands and one more expensive brand.
In conclusion, our Moxie cartridge review showed it makes for a great vaping experience. It is not the strongest of the bunch and hardware improvements could help, but it delivers top notch taste. I would purchase another Moxie cartridge in the future. If they update the hardware it will take it to the next level on strength.