We recently picked up some IndoCarts in Elko, Nevada at the Newe Dispensary. They were priced really well compared to the other items they had over there and they performed excellently. Then we picked up more carts in Las Vegas.  One of the best parts about it is that they use real cannabis terpenes as opposed to botanical terpenes, they use real CCELL hardware, and it's strong.
Pros:
Real CCELL hardware
Real cannabis terpenes
Great taste
Smooth hits
Strong effects
Cons:
Recommendation: Make the cartridge glass and it's perfect.
Check out our video review below. Then keep reading on for the more in-depth IndoCart review.
IndoCarts overall performed quite excellently
IndoCart cartridges might be popping up at the shop near you. So far they are available only in Nevada. They performed well across the board and they left me with no complaints. I think they could be stronger just a little bit but these are still well up in the very top tier of carts on strength.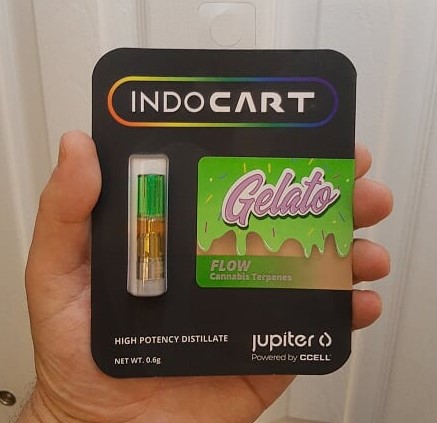 They use CCELL carts that have the same top as the AiroPro but standard threading at the bottom
These carts look like AiroPro from the top but when you look at the bottom it still has a screw and it fits any standard 510 threaded battery. Only thing I don't like about this cart design is what it's made of – plastic. These appear to be Jupiter CCELL Liquid 6 cartridges.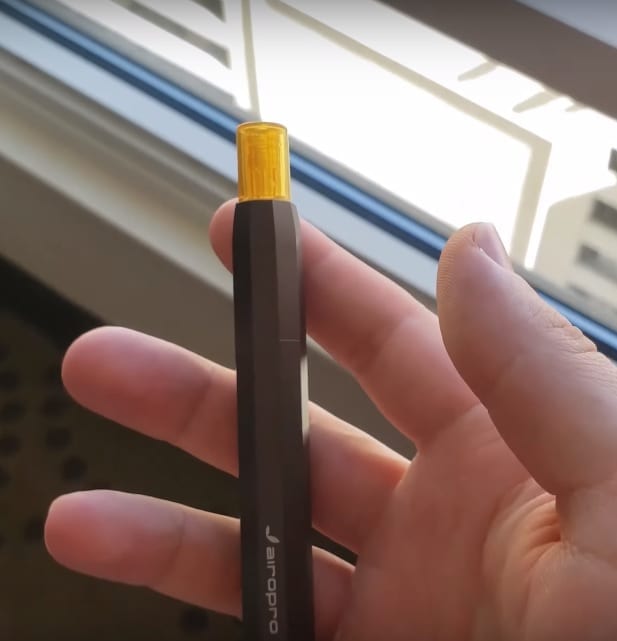 Build quality is good as it gets for a plastic cart
The only complaint on the build quality here is that is polycarbonate rather than glass. I much prefer glass cartridges like those found in the CCELL TH2, BBTank X and Ispire Ducore. Glass offers a lit bit more efficiency as less wax gets sucked to the side. CCELL does use BPA-free products so there is no worry about the plastics used on these cartridges.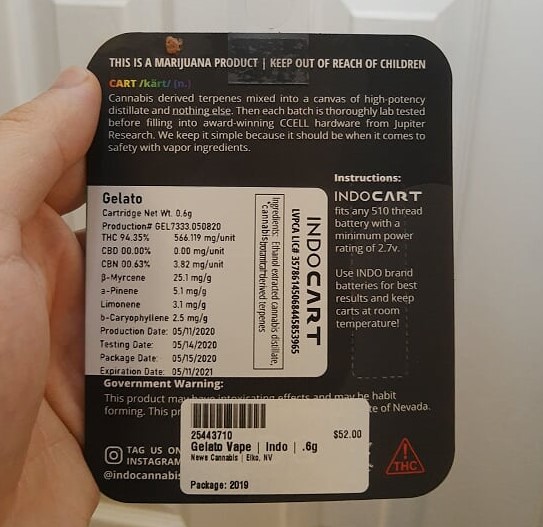 Oil quality is top-notch and it's consistent to the end
Unlike how we previously saw on brass Napalm OG where the color changed fairly quickly on the cart, we didn't see this happen on the IndoCart cartridges. Both carts here were very consistent to the end. The strains we used in this review were Gelato and "Master Kush."  There seems to be a good consistency among both of the carts on strength, taste, and overall quality.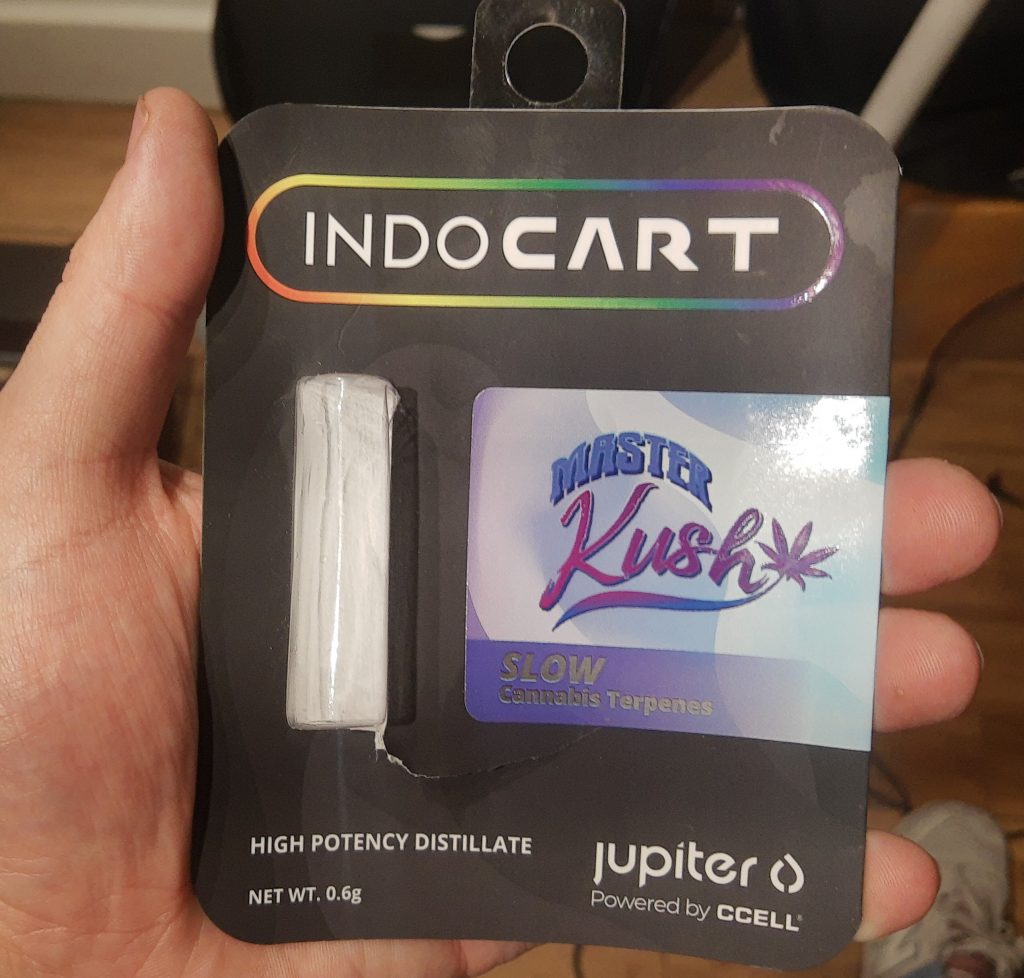 IndoCart cartridges are up there on the strength
IndoCarts are far up there on strength. I think they are stronger than the Church cartridges but not as strong as Roots, Cannavative, and  MPX Live Resin. These are definitely carts that are up there in the top 15% in strength just not the absolute strongest. We should keep in mind that at the time of this review this is a new company and these are still very strong.  I would put these carts above many of the cartridges that we have on our "Best of the California" list for strength.
That's probably because Nevada so far has stronger cartridges on average than California. That seems a bit crazy since everyone thinks the best stuff comes from California but after we tried carts from multiple states we found that Nevada, Illinois, and Colorado on average have stronger cartridges than California. That's why this cart doesn't quite make our best list for Nevada just yet but it's still much stronger than something you will find on our California list.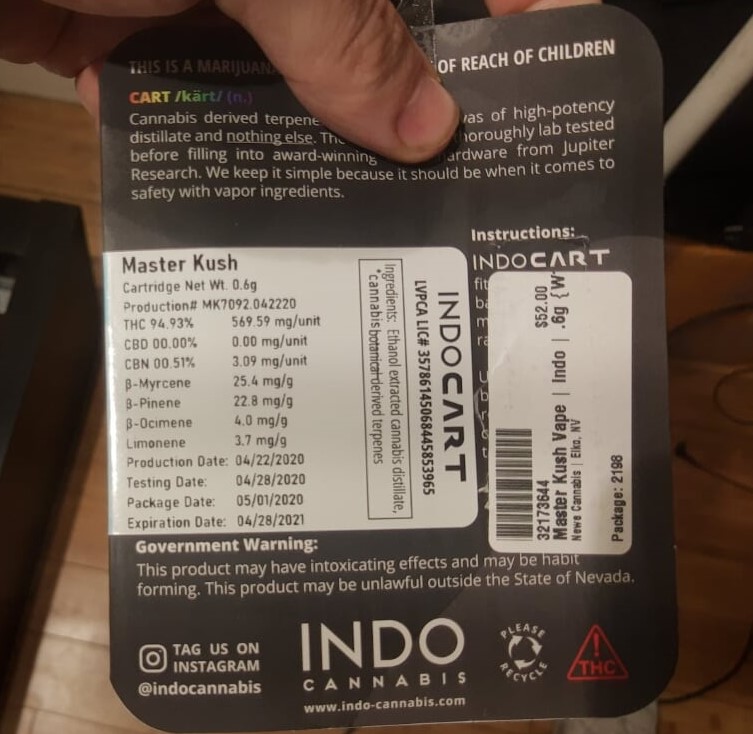 Taste is excellent and uses real cannabis terpenes
There is nothing fake about the taste of these carts. They are also very smooth. The commenter on our youtube channel mentioned that real cannabis terpenes are gonna produce a much smoother hit than that of botanical terpenes like those used on AiroPro. We are finding this to be true as we are testing more carts and that's definitely the case here with the IndoCart cartridges.
A good comparison between the same brand of botanical and non-botanical terpenes would be AiroPro.  Airo Po Live Flower Series and AiroPro Live Resin (both now known as AiroPods and the metal battery being called AiroPro) hit much smoother than the standard AiroPro carts which use botanical terpenes and not cannabis terpenes.
Sky Daddy OG by IndoCart might be one of the best tasting carts out there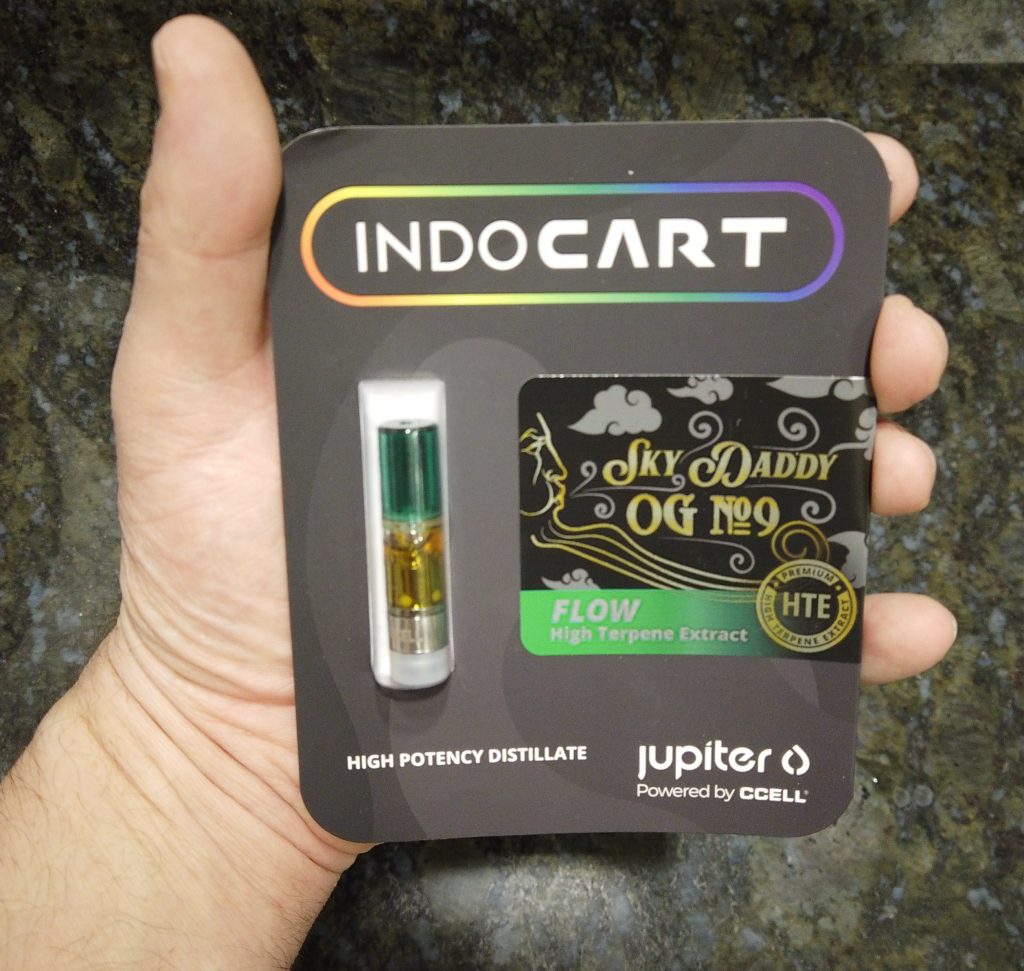 Although my below shot did not come out in the best lighting, Sky Daddy OG tastes like the air when you crack open a great quality fresh nug of cannabis flower. The vapor from this cart tastes just like that fresh nug air. All IndoCarts tried tasted great but this particular strain was above and beyond.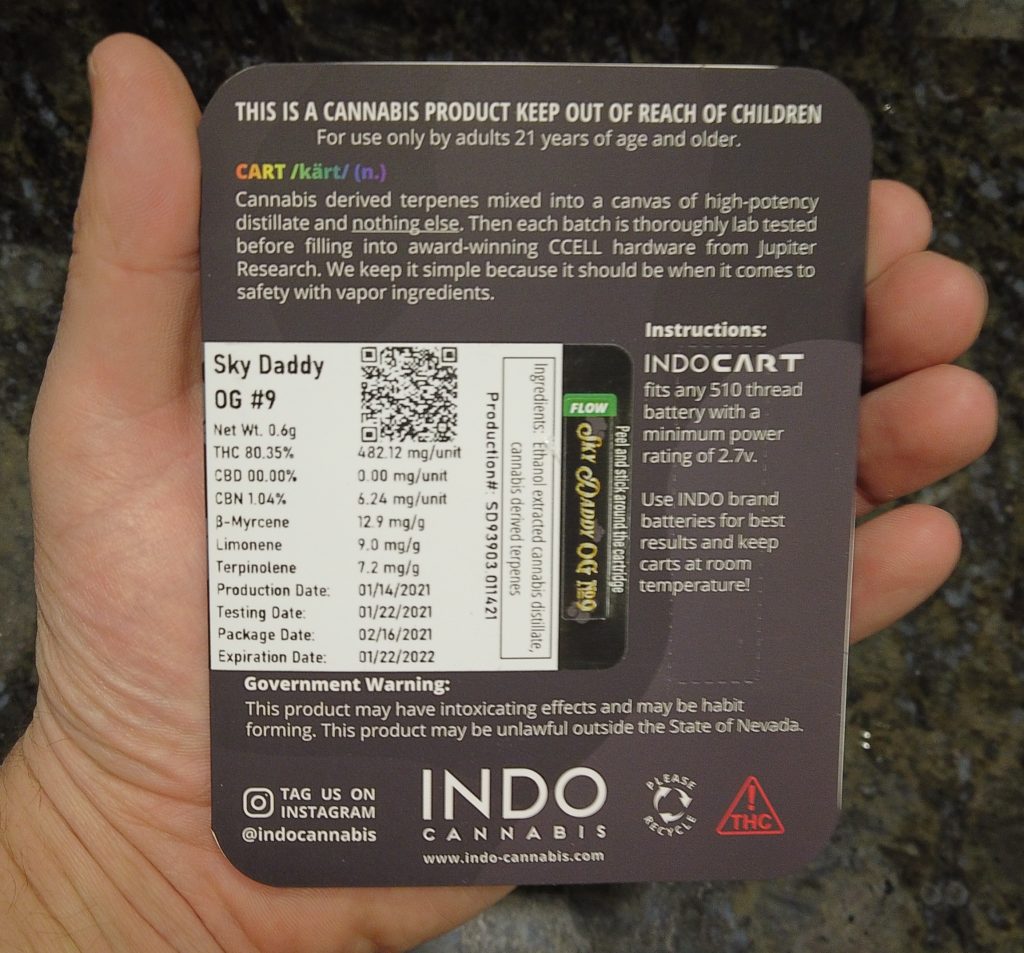 Value is good considering how great the carts are
So far we did not see IndoCart on any specials or deals, but compared to the other cartridges at Newe Elko, it was priced better than many of them. Considering the carts are excellent all around, they are totally worth the price.
Concluding our IndoCart review
For the reasonable price, we can't complain about a cart with real cannabis terpenes and a real CCELL. We'll stop short of saying "You can't go wrong with an IndoCart" due to plastic cartridges not being as efficient. What would be an outstanding cart in California is only in the upper ranks in Nevada. Still, an IndoCart is a solid choice for the average vape enthusiast.
Readers, you have the floor as always here in the comments and in our forum.