REVIEW OVERVIEW

Battery Life and Charging

6

SUMMARY

Overall the Steamcloud Mini 2.0 is a versatile battery that works with a wide variety of cartridges, but it is pricey.
The SteamCloud Mini 2.0 by NY Vape Shop is now it's second revision. It turned out to be a reliable battery that works with a variety of cartridges. After reviewing the SteamCloud Mini 2.0 for over a month, it will be one of my go to batteries for vape cartridges.
Pros

:
Works with a variety of cartridges
3 voltage settings
Includes wax attachment
Cons

:
No charging indicator light
Wax atomizer may have solder
No warranty
Recommendations: Make a longer magnetic adapter so it hits better on CCELL cartridges.
UPDATE 8/27/19:
We received a comment regarding Steamcloud about their warranty process. It turns out that their warranty isn't as extensive as other companies, which became an issue after a Steamcloud device ceased functioning a week after purchase. We have reached out to Steamcould and they have claimed that they are changing the warranty. But as of now, this situation does decrease their value score.
Current wording on SteamCloud's website has the following:
"Warranty Disclaimer This website and the materials and products on this website are provided "as is" and without warranties of any kind, whether express or implied. To the fullest extent permissible pursuant to applicable law, SteamCloudVapes.com disclaims all warranties, express or implied, including, but not limited to, implied warranties of merchantability and fitness for a particular purpose and non-infringement."
SteamCloud Mini proved to be a versatile vape battery
I tried the first SteamCloud Mini and now it is in it's second revision. It does seem to hit a bit harder than the first one, but other than that they appear the same. Having a button push on the SteamCloud Mini 2.0 makes it a versatile battery. It's able to hit a good variety of cartridges, but it will not hit Rove style carts.
See the video review of the SteamCloud Mini 2.0 below. Keep reading on for the more in depth review.
SteamCloud Mini vs SteamCloud Mini 2.0
I before used the original SteamCloud Mini. The difference between the original and 2.0 is adjustable voltage.
The original only had one setting, while the new one has three. This is a great addition as it gives you more customization and helps hit a wide range of cartridges better.
Design was pretty basic and comparable to other batteries
The design on the SteamCloud Mini is pretty standard. It's a small battery that fits CCELLs and most standard size cartridges. It comes with a magnetic adapter, and here is one thing I found that can
be improved
. Using CCELL carts, the SteamCloud Mini works better using a longer adapter than it came with. I used the mid size adapter from the PCKT One and got better results than using the standard adapter. The airflow improved.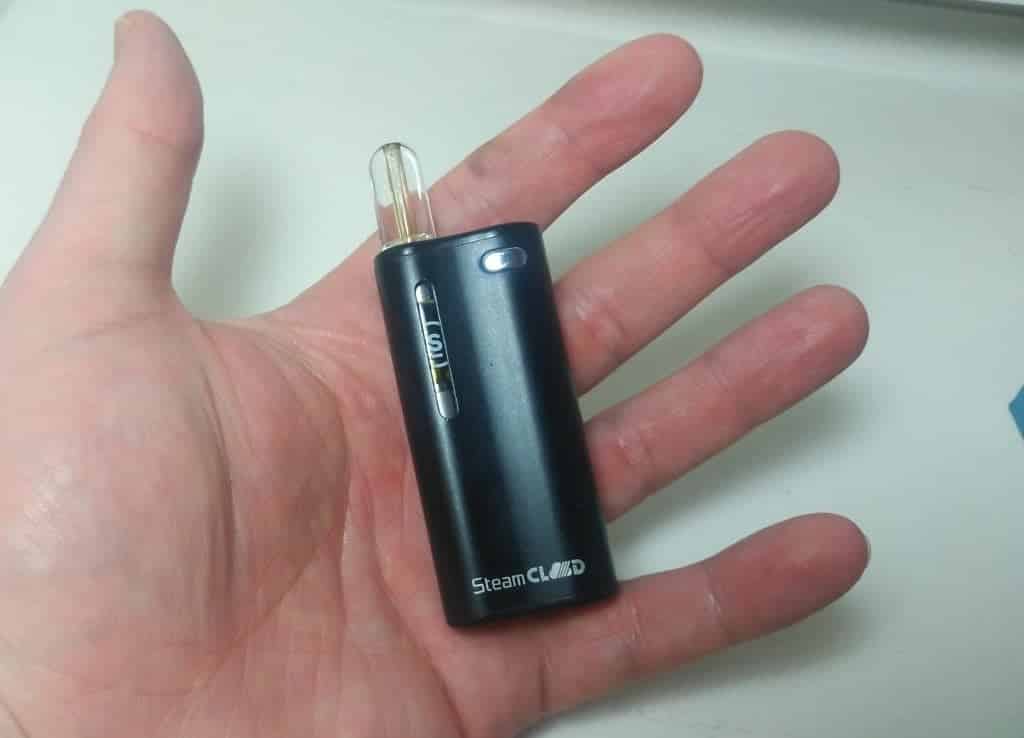 The design flaw on the SteamCloud Mini that was most prevalent was when the battery dies. There's no sign that the battery is low or about to die, it
just
dies off and you have no power. I also found that using a small extended adapter from another vape battery gave better hits on CCELL carts. Below is a picture of how much longer the cartridge looks using that adapter.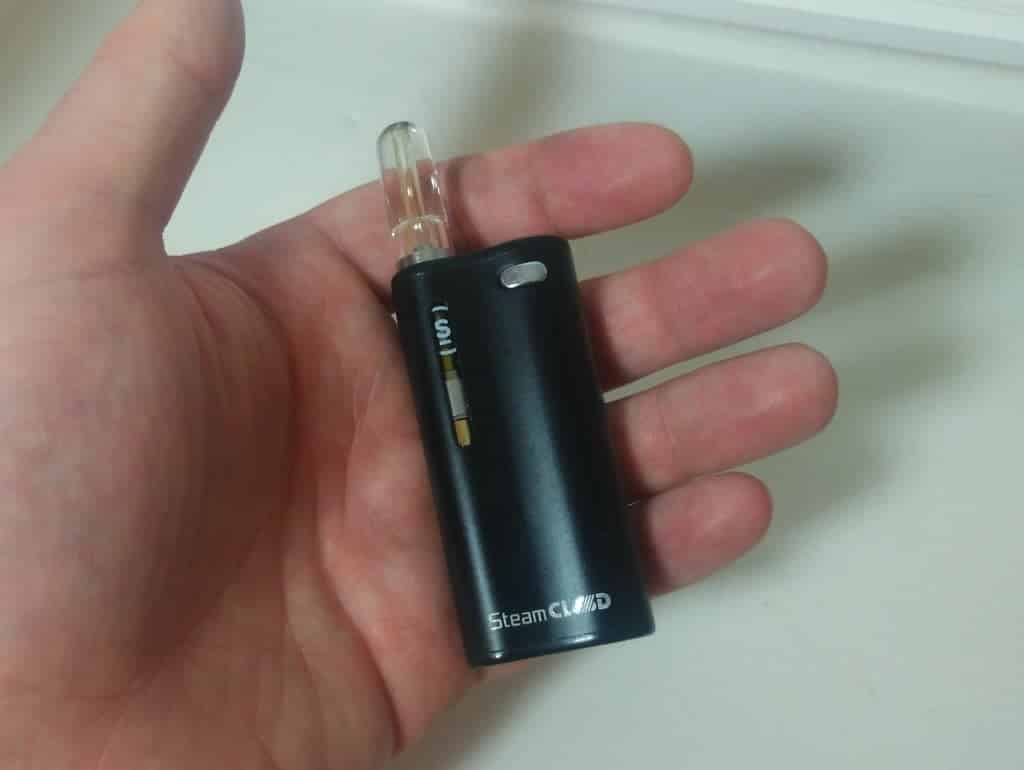 The placement higher of the bottom airflow CCELLs made for a slightly better hit.
The wax atomizer had a decent design and it's very discreet
This vape cartridge battery comes with a discreet wax atomizer as well. The tank is designed in the shape of an oil tank.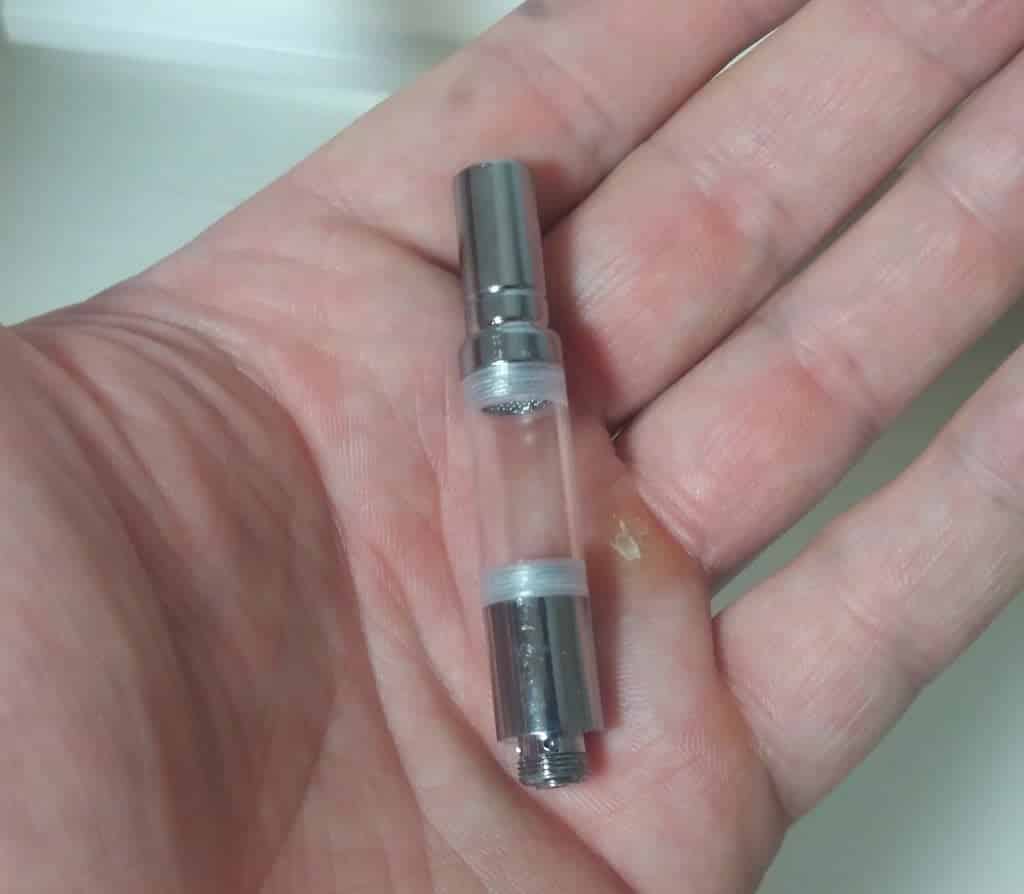 This atomizer hit harder than expected. Fairly efficient and hard hitting, it was a nice add on to the SteamCloud package. The mouthpiece had a screen on it that keeps any wax from going up into your mouth.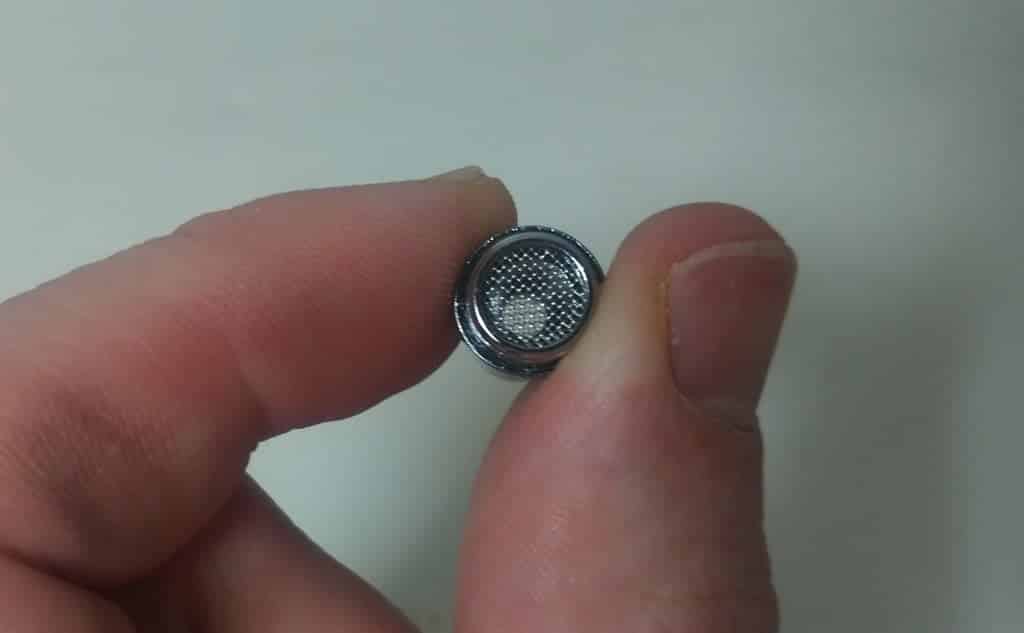 Build Quality on the SteamCloud Mini was decent
I used the SteamCloud Mini for a couple months before writing this review, which gave me a good feel for the build quality
. It did not have any issues build quality wise, but it did not feel as solid as the PCKT One. It hits better though, which is more important.
The wax atomizer that comes with the battery had OK build quality. It hit decent, but it appears there are some solder marks on the coil.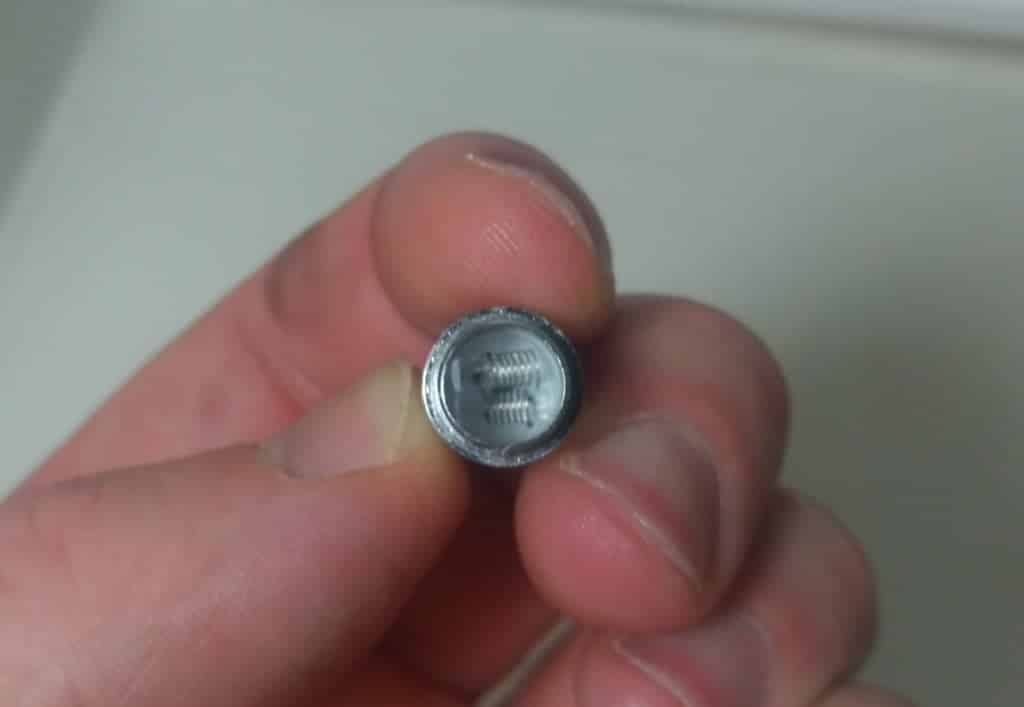 Battery Life was not so great, but it's easy to charge
The SteamCloud Mini 2.0 did not have a long battery life, nor did the original SteamCloud Mini. There were a couple frustrating moments where the battery did die
unexpectedly
. It reminds me of a cell phone, you should charge it whenever you are by a charger. I felt like I was getting
maybe
1/3 to 1/2 through a half gram THC cartridge before the SteamCloud Mini 2.0 would die.
Charging was simple as it charges with a Micro USB cable. Speed of charging was average and comparable with other small sized vape batteries. A plus on the charging side is that you can stand the battery straight up while it is charging. Something you cannot do on the CCELL Palm and Silo. This allows the oil to stay in the bottom of the cartridge rather than going sideways. You do not have to wait for it to go to the bottom to hit it again once your charge is complete.
Hits were stronger than before, but still not as strong as CCELL batteries on CCELL carts
The great thing about the SteamCloud Mini 2.0 is it will hit a multitude of cartridges well. CCELL carts
are found
on Select Oil and Roots Extracts cartridges. CCELL carts do hit better on CCELL batteries.
Still, the SteamCloud Mini 2.0 hits better on CCELL carts than most other non-CCELL batteries, including the PCKT One
. If you are looking for one battery to hit many carts, the SteamCloud Mini 2.0 is a good option. If you are
mostly
hitting CCELL carts, then the Palm or Silo is a better choice.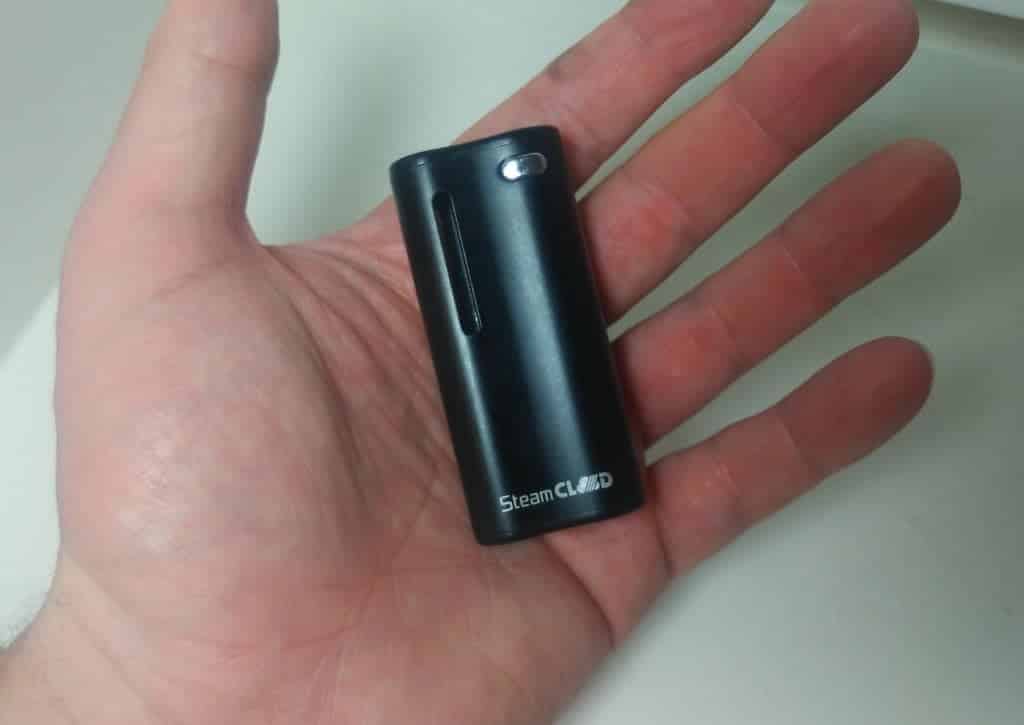 Pricing is much better with a coupon
The SteamCloud Mini 2.0 is pretty expensive at the current price, but their is a wax attachment in there that does add some value. Update 2/2/19: NY Vape Shop gave us the coupon DABCONNECTION15 that take's 15% off and improves the value. This is a non-affiliate code and just here to save you money since initially it was rated as not a great value. This improves the value substantially. This brings the regular price of $39.99 down to $33.99. 
Comparatively
, the CCELL Palm and Silo are only $25. They do not
however
have adjustable settings. They do hit better on CCELL carts though and that is the most used cartridge out there.
The SteamCloud Mini 2.0 includes the wax attachment so it is not a bad value overall.
Overall

our SteamCloud Mini 2.0 review revealed a good battery
The SteamCloud Mini 2.0 did not fail to deliver and worked with a wide variety of THC cartridges. For someone looking for one battery that works with most carts this is a simple solution. You can get the SteamCloud Mini 2.0 at NY Vape Shop.