REVIEW OVERVIEW

SUMMARY

Fuze's Live Resin carts are some of the best THC cartridges out there.
Fuze Extracts is a company dedicated to extraction. All their cultivation goes straight to cannabis concentrates. We review here their live resin cartridge. In one word it's impressive. Strength, long-lasting effects, and very slow vaping oil make it overall an excellent cartridge.
We added it to our best cartridge lists for Nevada and the nationwide list for live resin.
Pros:
Great quality live resin
Long-lasting effects
One of the best tasting carts out there
Real glass CCELL hardware
Cons:
Not available everywhere
Sells out
Recommendations: There's not much to improve here but availability. This is one of the best THC vape carts out there, especially for live resin.
Licensing Information: The Dispensary Licence 1019900563-003-DIP
UPDATE 10/03/2020: See our update on Fuze's new live resin cart.
Fuze Live Resin carts are excellent quality all around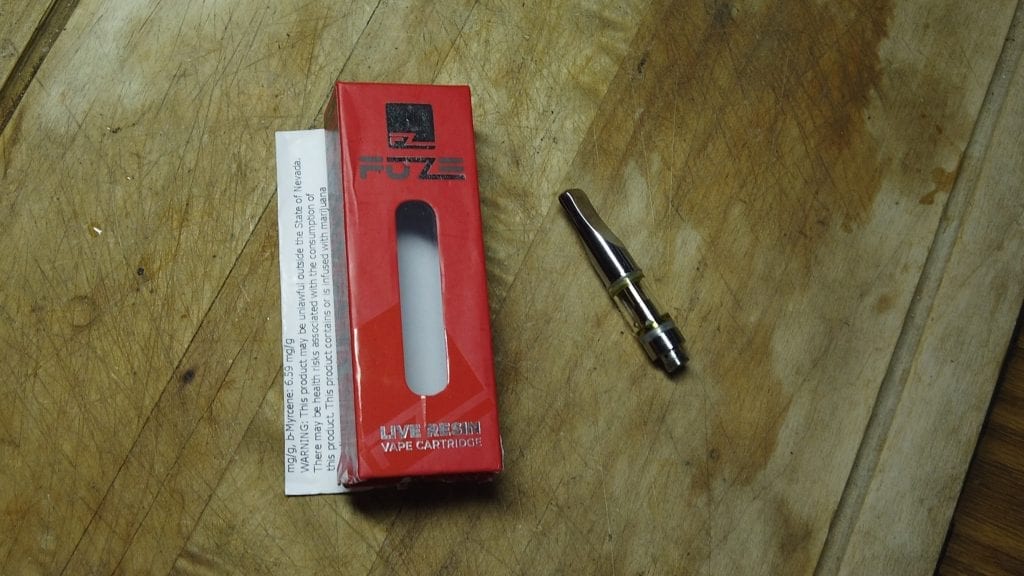 Every year THC cartridges get better and better. Fuze Extracts is a newer brand that seems to have hit Nevada dispensaries in 2019. Before that I had never seen their products. I heard these were great carts, but they seemed to sell out often. The strain we used in this review is Tropical Fire, which probably is a cross between Tropical Thunder and Hawaiian Fire.
That was until TheDispensary Henderson had a large supply and was running a special on these. The special was not even needed to justify the value here. After hitting 3 Fuze Live Resin cartridges, I would gladly pay full price for one.
Cartridges use real glass CCELLs with metal tip
So far my favorite pre-filled THC vape hardware is the CCELL TH2. The most common format for these cartridges is to have a ceramic tip in white, like Roots, or in black, like MPX cartridges.
Fuze does things a bit differently, incorporating a metal tip. Performance wise it is not any better or worse than the ceramic, but it's a nice touch to see something different. Plus you know for sure when you are hitting the Fuze.
When it comes to design and build quality, these TH2 carts are as good as it gets.
High quality, thick live resin oil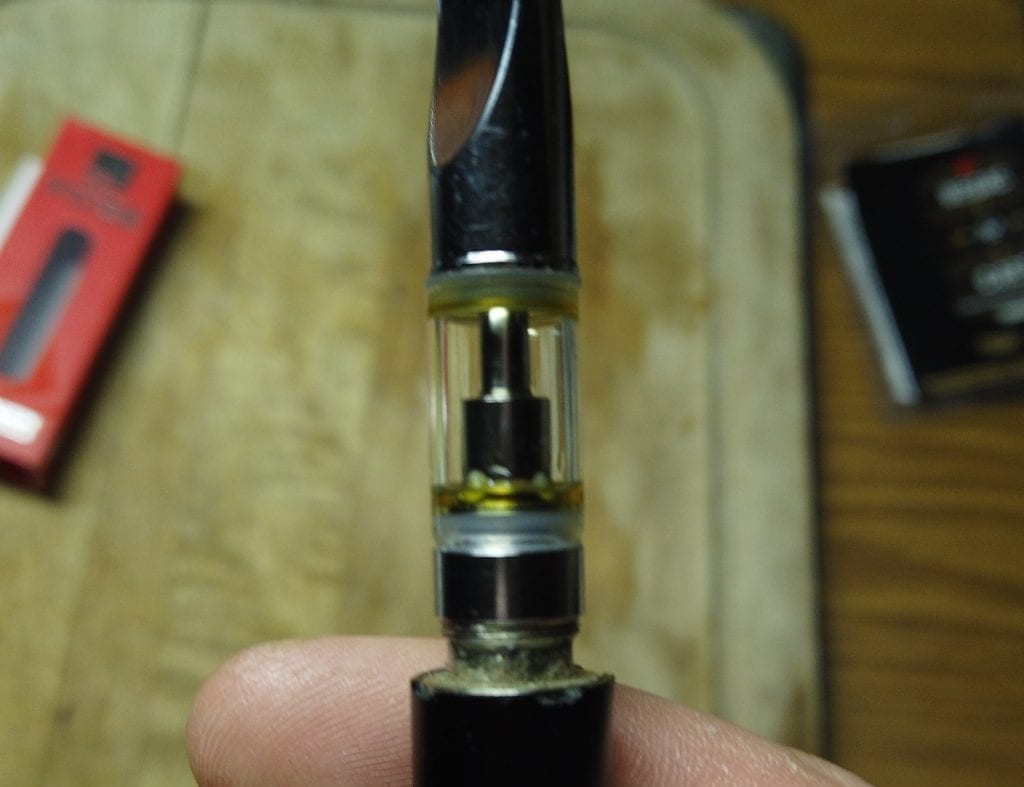 The oil used in these carts is of high quality and is thick. There was no differentiation in color as the cartridge sat for about a month. This cart is the opposite of the massive discoloration we saw from the Brass Knuckles Napalm OG.
Fuze Live Resin is strong, effects last long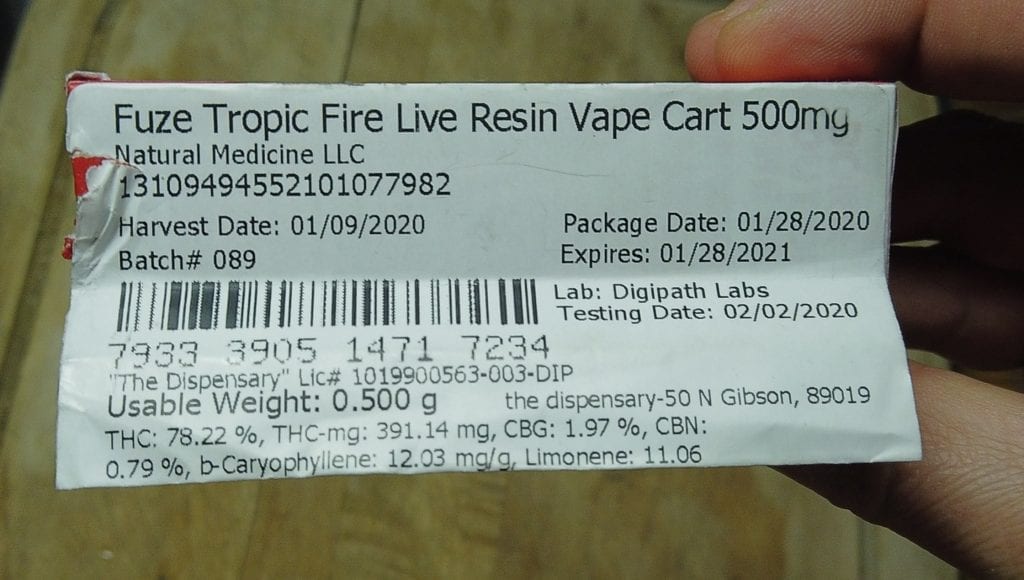 The live resin used in these carts is strong. Keep in mind you do not need as high of a THC percentage with live resin when compared to distillate and it can still be strong. These Fuze Live Resin carts are a perfect example of that.
The strain we tested, Tropical Fire, came in at 78% THC, but was comparable in strength to many 80s to 90s THC carts. You'll also find with distillate carts sometimes ones in the 80s have stronger effects than those in the 90s.
THC percentage is not everything, but so far out of the ones I have tried, ones below 70% have not been that strong. Might be luck of the draw, but we've tested a lot of carts here at DabConnection.
Taste is sweet, nothing artificial about it
That sweet familiar live resin taste most people love is here on Fuze Live Resin carts. Substantially better taste than Bloom Farms, slightly better taste than MPX Live Resin, and just below the best tasting, but not as strong, Remedy cart.
Oil vapes slow, efficiently and lasts long
This live resin is thick as mentioned above, so it also vapes slow. Very viscous THC oils can also vape very quickly. Fuze Live Resin is thicker than most and comparable thickness to other high end live resin and distillate THC vape cartridges.
Since they are using one of the best hardware pieces available, the TH2, efficiency is as good as it gets on any of Fuze's carts.
Excellent value even at full price
Full price on these carts is going to run $40 to $45 plus tax at most shops. However, sometimes you can find a great deal like we did. It was 3 for $80 at TheDispensary in Henderson. Credit to Las Vegas Dispensary Deals for showing us the current deal available on our way back from Laughlin.
However, I would pick up another Fuze Live Resin cartridge without hesitation at full price.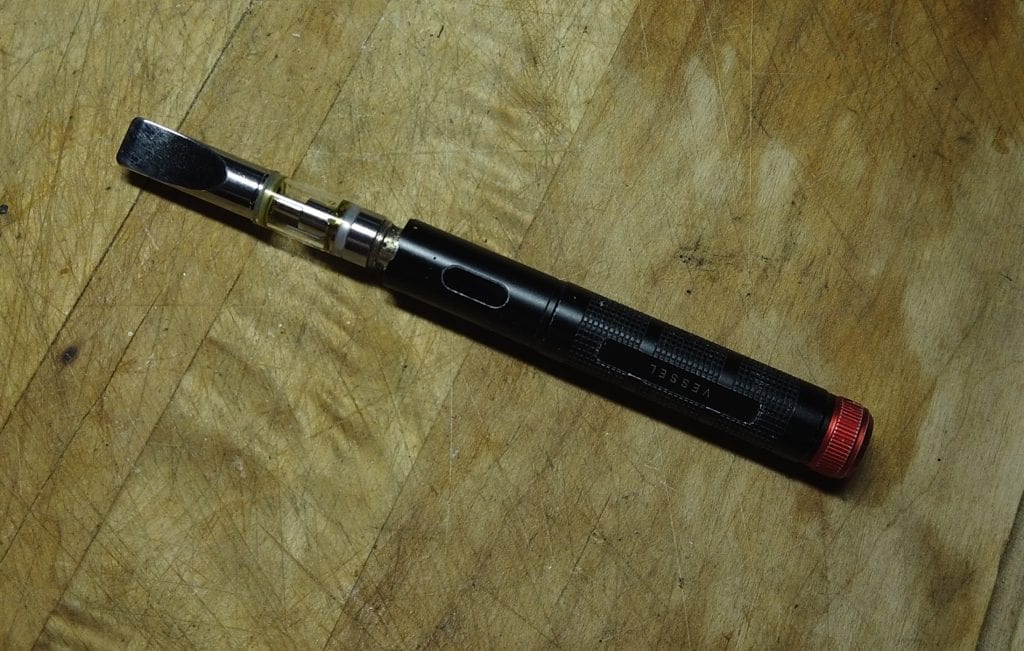 Update : New Fuze live resin cartridge
We tried out a more recent Fuze live resin cart in October of 2020. It's still great and even improved some, with a new plastic tip that has *slightly* better airflow.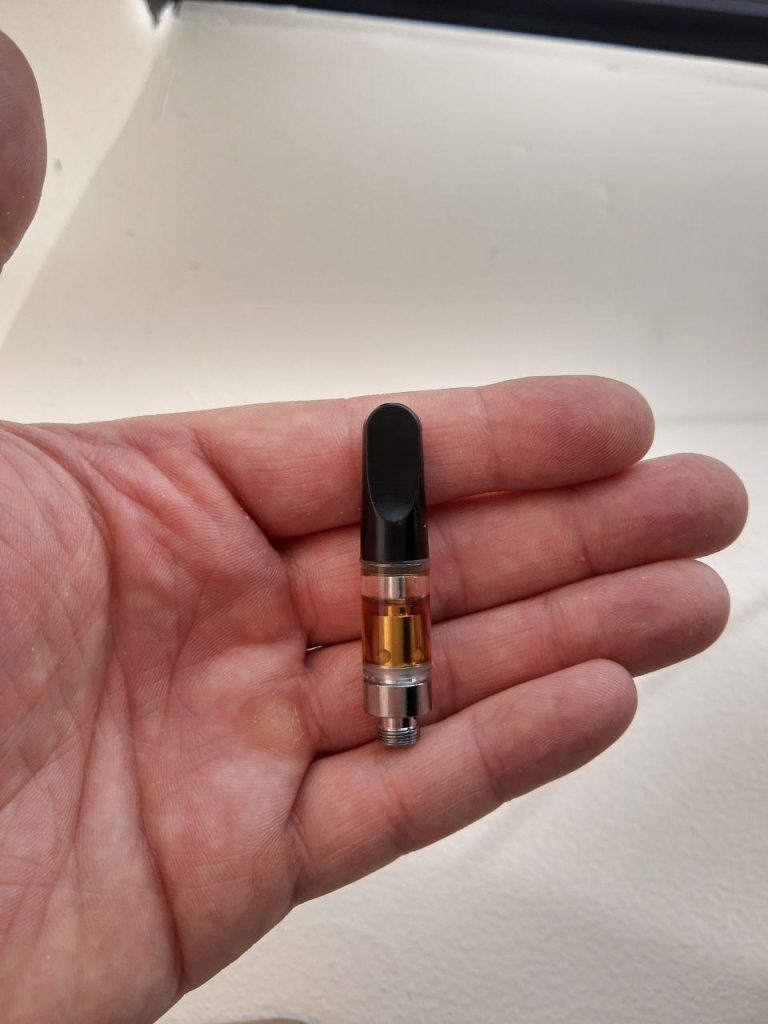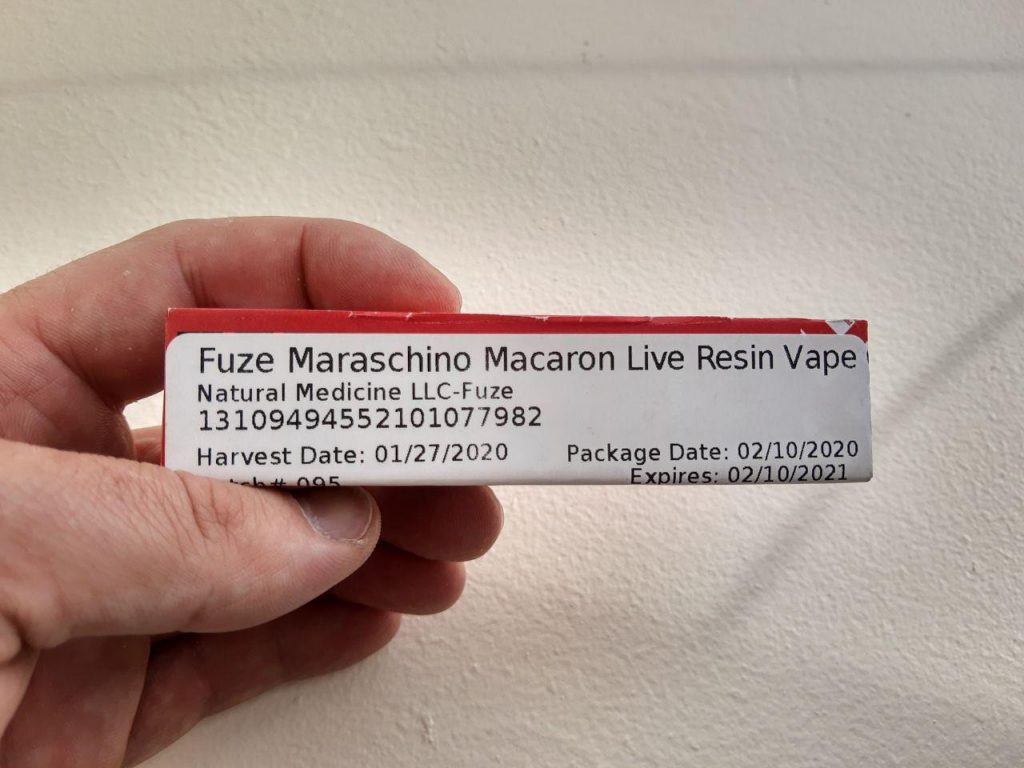 "Maraschino Macaroon" flavor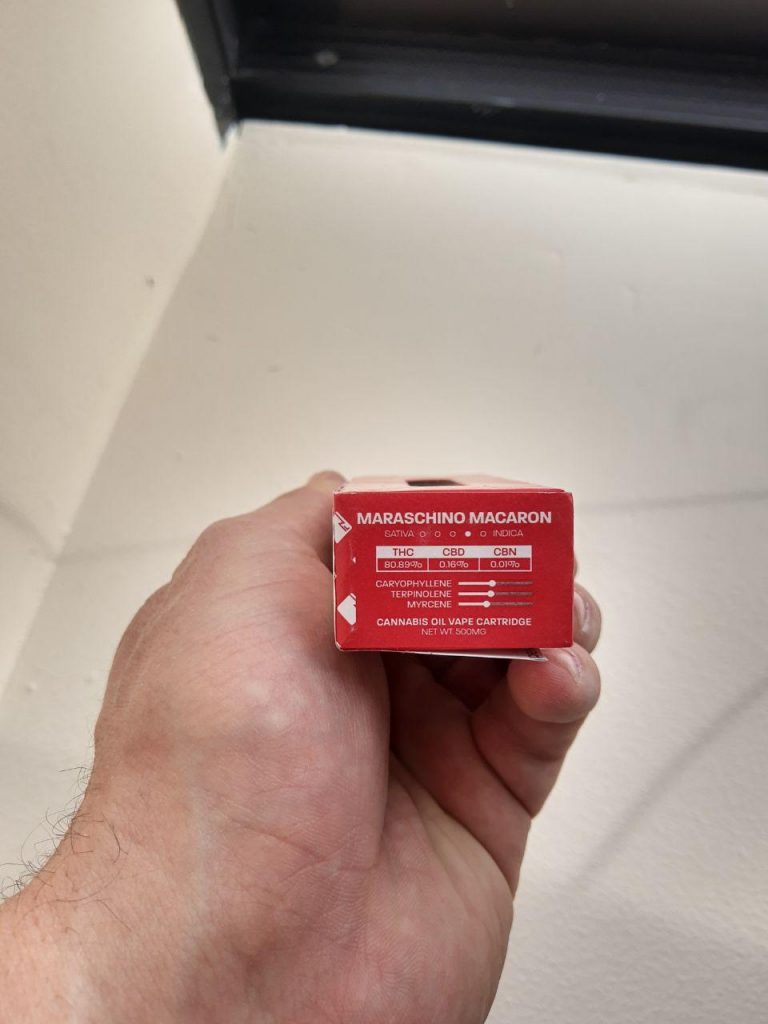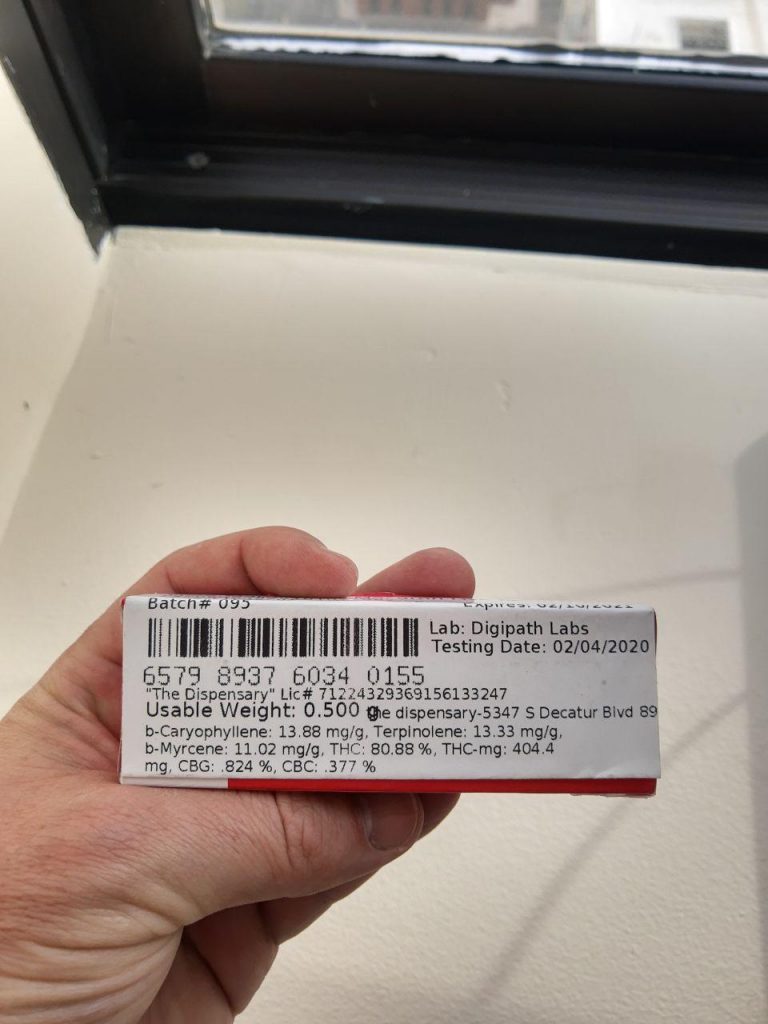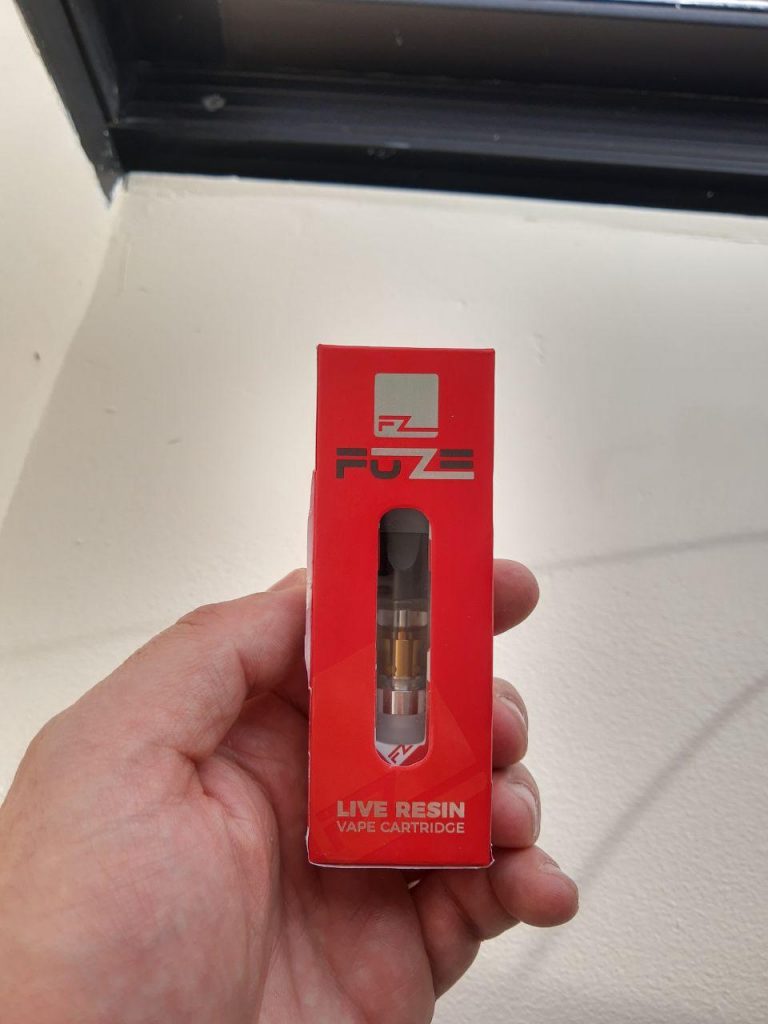 Same great live resin cart as before, just with a different tip with improved airflow, making it even better.
Concluding our Fuze Live Resin review…
Overall, there's no complaints when it comes to the Fuze Live Resin cart and only good things to say. It's got top-notch hardware, excellent taste, strong effects that last long, consistent oil quality and pricing is nothing out of the ordinary.
Have you tried Fuze Live Resin? Questions or comments? Post below or in our forum!