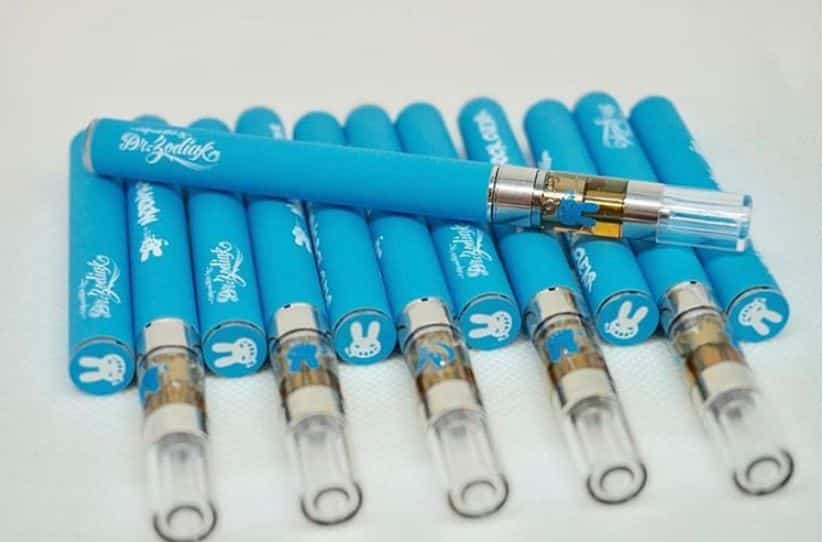 Here's another fake cartridge sold on the market: Dr. Zodiak's Moonrock Clear Cartridge. As you may know, Dr. Zodiak's Moonrock clear cartridge claims to have oil that tests at 90% THC. The fake ones, however, may come off with weaker THC and lower vape quality.
Fake Dr. Zodiak's Moonrock clear cartridges are spreading
To give you a background on this product, this was developed by Dr. Zodiak and his partner, rapper Kurupt. Both of them envisioned a line of cannabis products that are best of the best. After launching in 2013, the brand has gotten popular among hard-hitters. Big names like Snoop Dogg, Kodak Black, Cardi B, and Travis Scott have expressed that they are fans of Dr. Zodiak's Moonrocks. Along with their Moonrock Ice, Moonrock Ice Blunts and Edibles, they have also introduced the Moonrock Clear Cartridge to add to their growing brand. It has a variety of flavors like the Hardcore OG, Razzle Dazzle, Banana, Strawberry, Original, Gelato, and Cotton Candy. The Moonrock Clear Cartridge is an efficient way to take a hit while on the go.
You can check out more product information on Dr. Zodiak's Moonrock website.
Spotting the fakes: Look for real CCELL
To truly experience the hype given on this product, it is important to make sure that when you purchase a Dr. Zodiak's Moonrock clear cartridge, you are getting an authentic one. With the large amount of counterfeit products being sold, It's very likely that you would encounter these when trying to purchase Moonrock clear cartridges. The cartridges are currently sold only in Arizona and California which leads people to go and buy them online which is not always the safest way to validate the authenticity of what you're buying. The good news is that they are currently expanding to where they are selling their products. If you are buying outside of CA or AZ, the odds of it being a fake are higher.
The original moonrock clear cartridge uses CCELL cartridges to absorb and distribute heat from the embedded coil evenly and regularly. Fake ones don't use CCELL most of the time which is why some users shared that they were experiencing burnt flavor from their fake carts. See our post on fake CCELL cartridges for more info.
Based on its physical appearance, one easy way to spot the fakes from the real ones is to check the cartridge. The fake one has those lines at the top part of the cartridge. The real one doesn't. Also, the official Moonrock cartridge has the words Jupiter CCell on the bottom. Below, you can see that the photo on the left is the fake one and the right is the original Moonrock clear cart.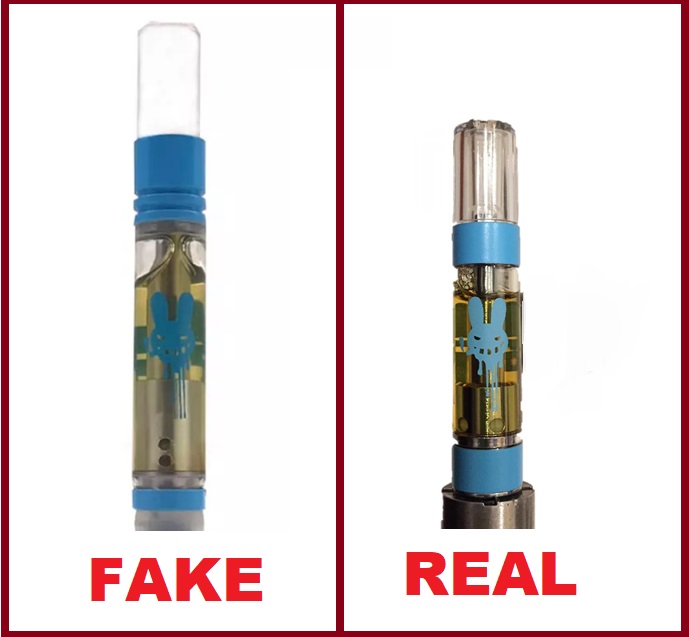 There are a lot of businesses out there who distribute the fake Dr. Zodiak's Moontrock cartridges, so just keep a cautious eye in case the one you're buying from carries the fake ones. It's better if you buy from licensed stores to ensure what you're purchasing is the real one.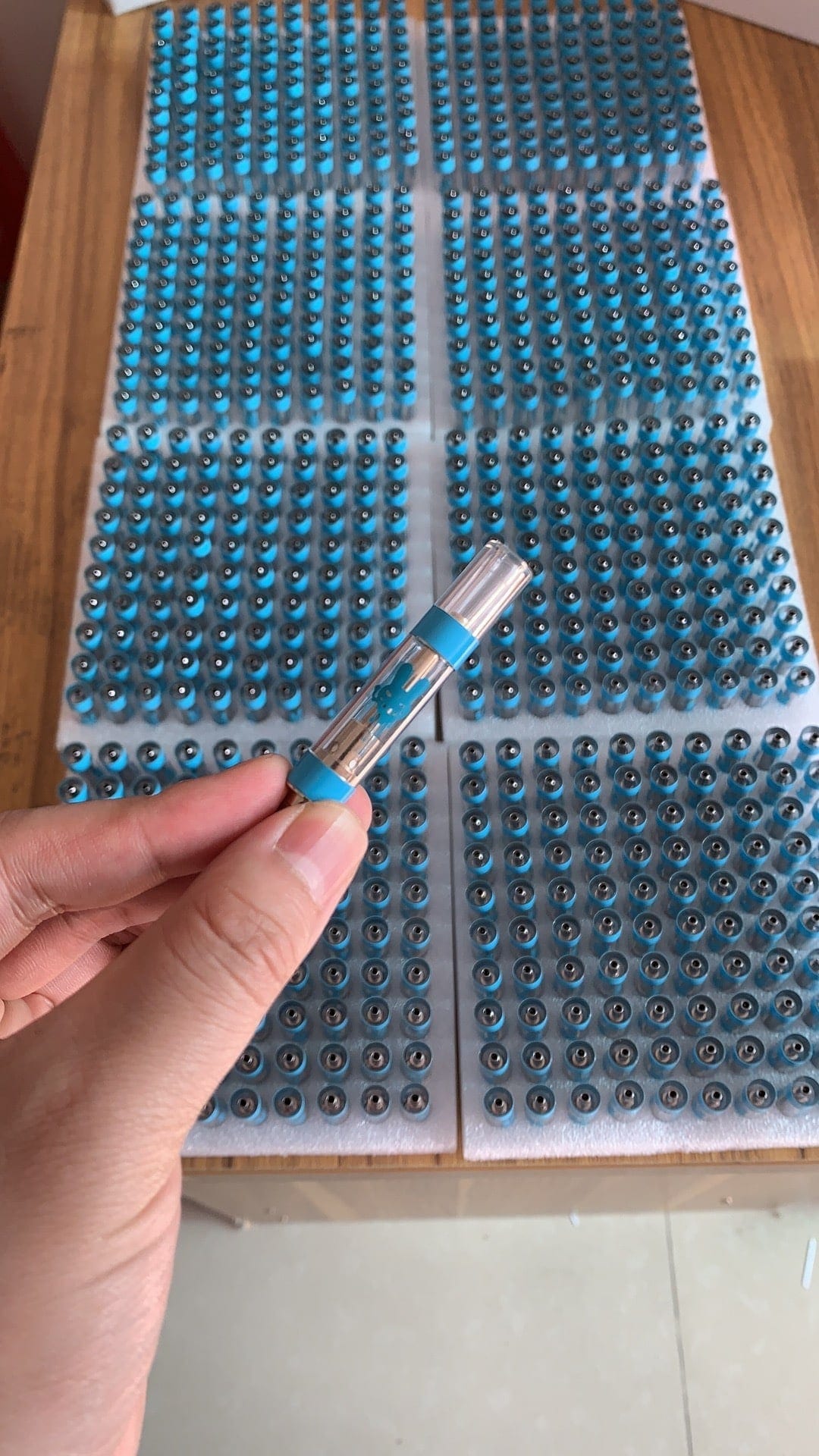 The packaging also looks like the original one. It's hard to tell which one is fake from the real one. If the packaging is confusing for you, just check the cartridge to confirm if it's authentic.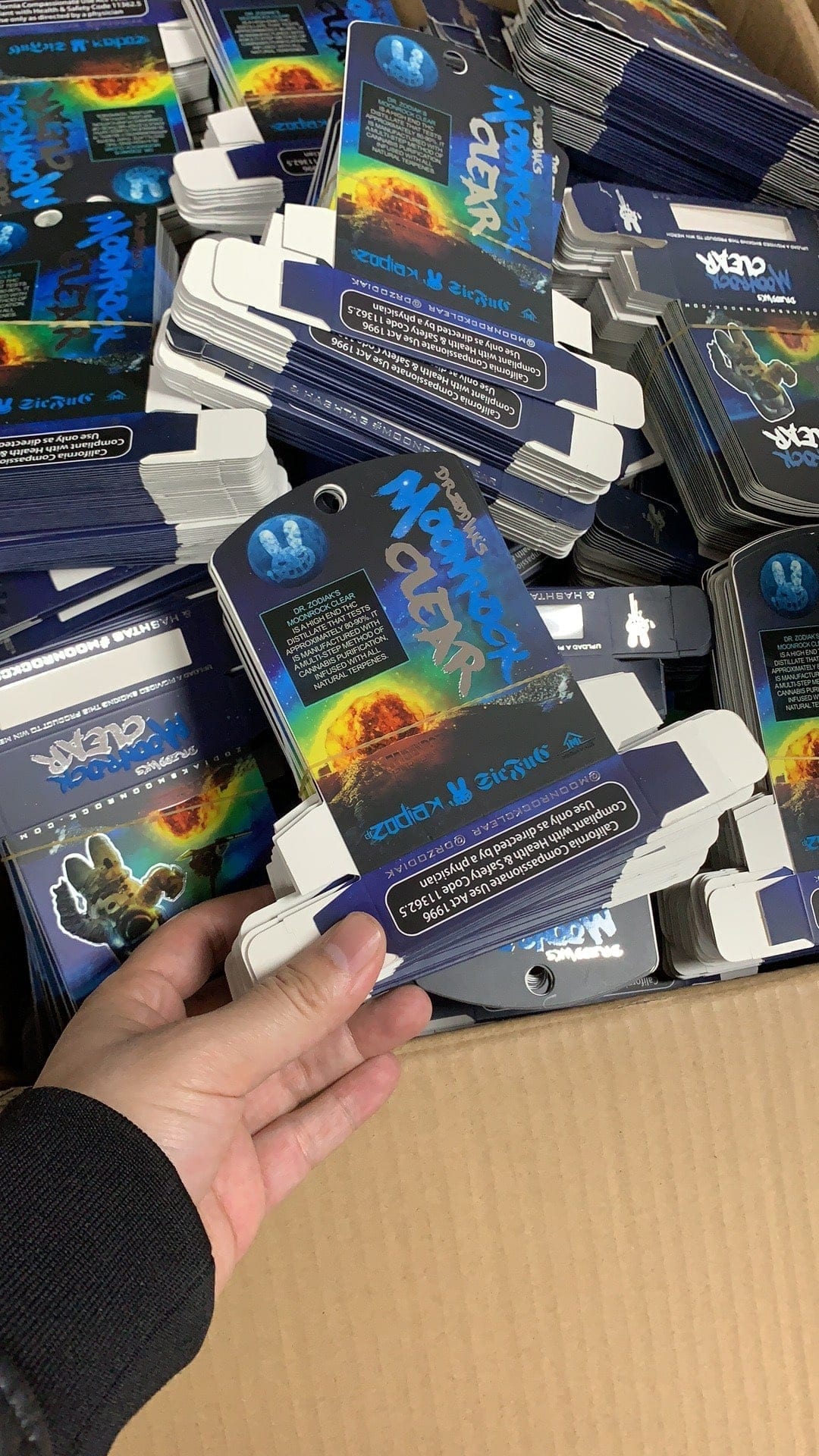 In conclusion…
There are a lot of fake cartridges circulating the market. If you want to get the best experience on Dr. Z's moonrocks, purchase from a legitimate dispensary. It appears the product now is only available in Arizona legally. Anything outside of AZ and it could be a fake. We have posts on other fake cartridges as well. See our fake cartridge posts on Dank Vapes, Exotic Carts, Eureka Vapor, Stiiizy, Space Vape and King Pen.
Question or comments? Post below or in our forum!