Here we go through our list of the best batteries for vape cartridges. So far the best battery for vape cartridges for 2019 is the Vessel, with the CCELL's Silo and Palm rounding out the top 3. We should add that a lot of the batteries you see out there sold at dispensaries are re-branded CCELL Palms.
This list is not for eCig products, but to help you find the best battery for THC and CBD vape cartridges. We ranked batteries we have actually tried and the ones we tried were based on looking for batteries specifically for vape cartridges. There are a lot more batteries out there and no way we can test them all, so we appreciate your suggestions by commenting below to spread the word on great vape batteries.
Our best vape batteries for THC vape cartridges list is simple: The better the hit, the higher the placement
The most important factor for most users on choosing the best vape battery for cartridges is how good does it hit. Battery life is important, but a battery can last all day and deliver poor quality hits compared to others. Sure, you can get 1300mah EVOD and the battery may last a couple weeks, but if the air flow is not on point, its not one of the best batteries for vape cartridges.
These picks are based on actual use and no one can pay for a spot
Companies cannot pay for any placement on our list nor reviews of products. DabConnection does not receive a commission for any sales on this site. We direct you to the lowest price currently available on the internet.
If you find a lower price please comment below and we will update the list after verifying it. On to the picks for the best batteries for vape cartridges!
Vessel Compass: Hits all points perfect for CCELL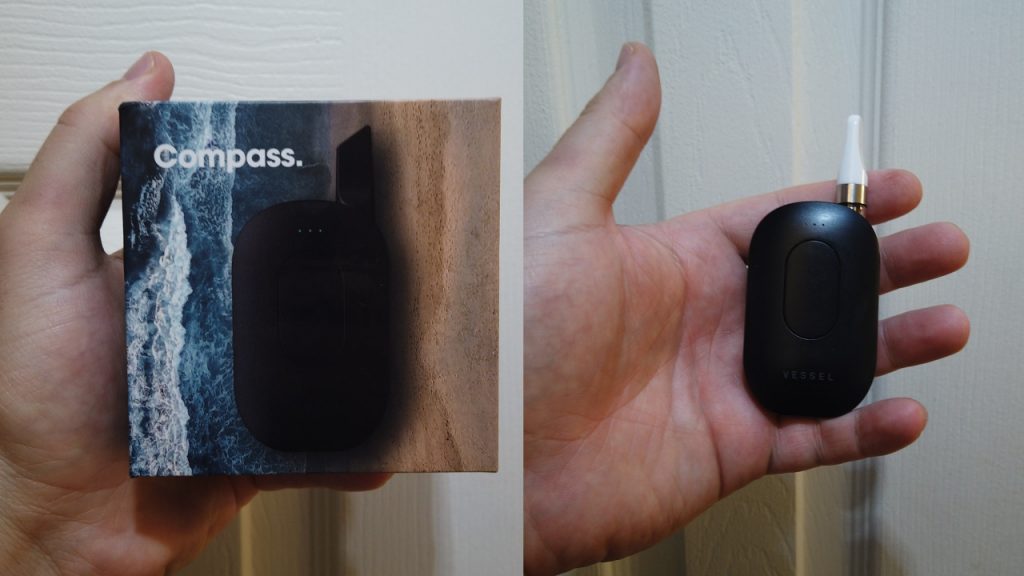 The Vessel Compass is new for 2020. It's MSRP is less than the original at $59, it has more mAh at 550 instead of 280, but it does not have as complicated a finish. However, the airflow is identical and airflow is what makes the original Vessel battery still one of our top picks.
It also fits Rove carts and hits them well. It has protection for the cartridge built into the battery, so it will not fit ultra-thick cartridges like the BBTank X and Ispire Ducore.
Direct USB-C charging and the best-placed button on a battery so far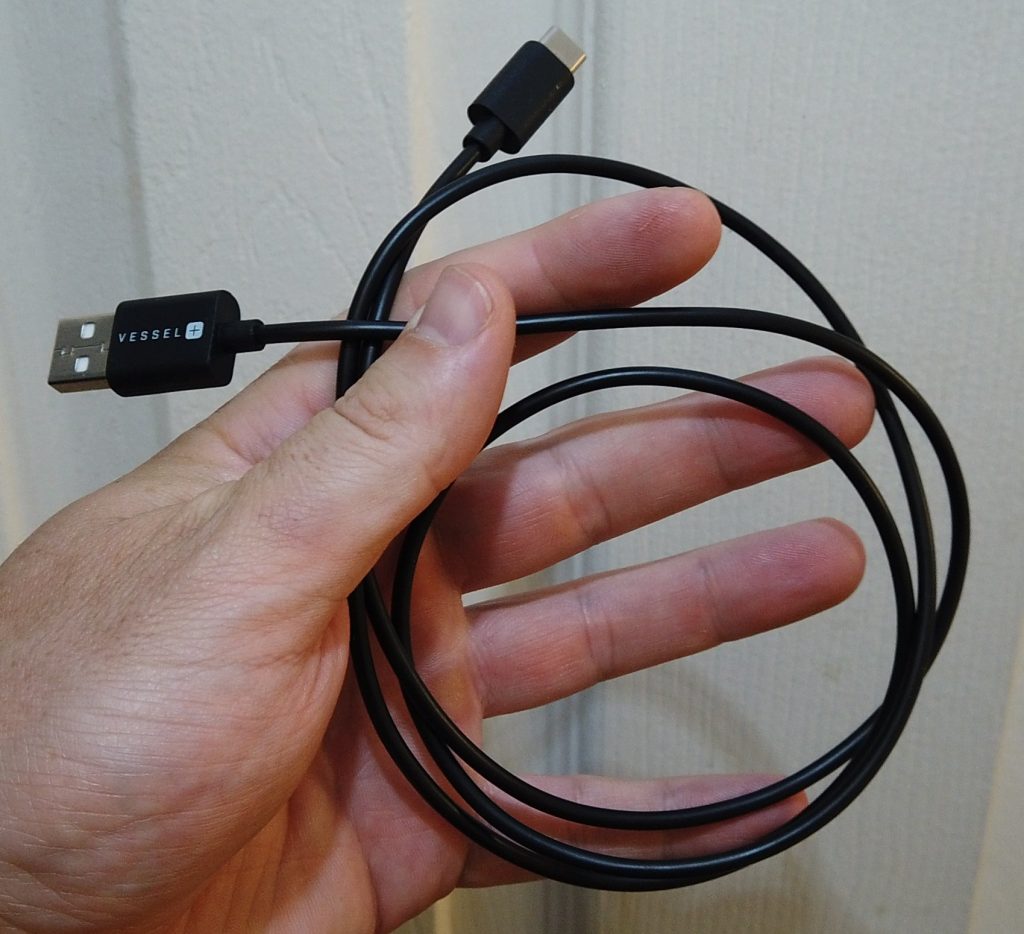 When the compass battery is on all you need to do is squeeze to use it. The location of the button makes it very easy to activate in a discreet way. t also features direct USB-C charging. This makes it way easier to find an available charger than the prior vessel battery and nowadays even than a regular micro-USB charger.
Vessel Battery: The best airflow delivers the best battery for vape cartridges, but also highest cost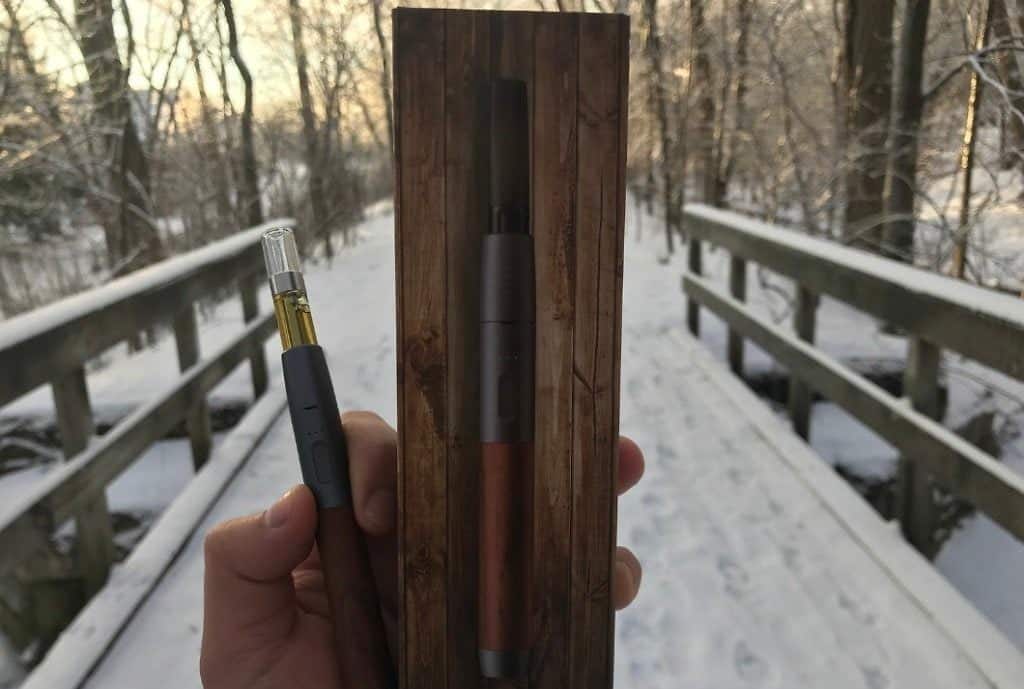 The Vessel battery is a product of Vessel Brand, a California based company. Check out our Vessel battery review for an in depth look, but here we'll tell you the basics on why it takes the top spot. First, airflow is as perfect as it can get on a battery for vape cartridges.
Second, it has the highest build quality which produces the most solid feel. Third, the auto shutoff as an extra safety feature is a great add on. It is one of the lower capacity batteries at 240maH, but it does charge quickly with the included quick charger.
Vessel's superior airflow is due to air hole placement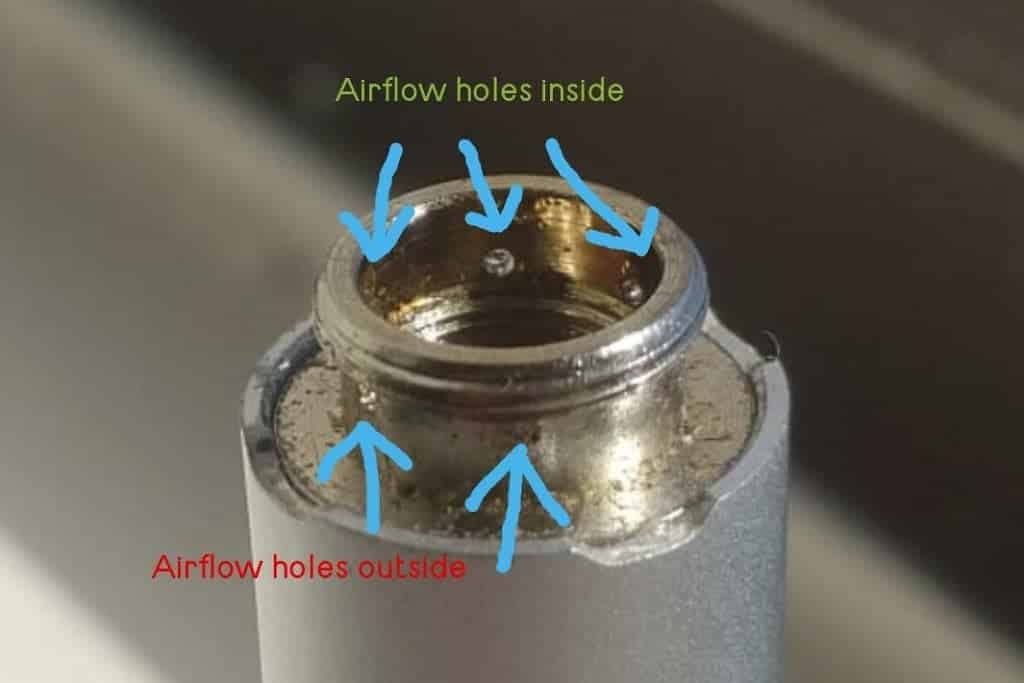 When you look at the area of the Vessel battery right below the threading on which the cartridge connects, you will see a series of air holes around it. It appears at first sight the airflow is controlled by the screw on top, but it is in fact regulated by these miniature holes that go around in a circle below the threading. That's the secret that makes the Vessel battery superior.
High MSRP at $99, but coupons make a better deal at $70
Cost on the Vessel is an issue for some. At an MSRP of $99.99 it's the highest priced battery for vape cartridges. We got a fix for that: use coupon code REDDIT30 for 30% off, making it a much sweeter deal at $70. Keep an eye on our Vessel Brand coupon page for the latest coupons.
Warranty and performance, can't go wrong with the Vessel
The Vessel works with both top and bottom airflow vape cartridges. It's the best performing abttery with CCELL cartridges, currently the industry standard and used in popular carts like Select Elite, Jetty Extracts and Roots. Most pull draw batteries, those that are activated by inhaling, don't work with top airflow cartridges like we found on our Rove and Cannabiotix cartridges.
Given it's versatility and airflow, Vessel takes the top spot. Check out our Vessel battery review for more info. You can buy the Vessel here and use the REDDIT30 coupon code for the best price.
Yocan UNI Pro : Great Versatile Battery
The Yocan UNI Pro has a perfect range of voltages and variable side adjustments to pretty much hit any type of vape cartridge. It's not the absolute best battery for any individual type of cartridge. But as a catch-all-battery that covers everything, this is a really easy one to carry. Its versatility wins the day.
Design is stellar with unique cartridge holster, build quality is good
The Yocan UNI Pro has an excellent design. This thing is made for THC cartridges. The top portion opens up back and forth so you can hold a wide variety of cartridges.
Inadvertently, this top portion that closes around the cartridge also acts as a shock when you drop it and will slightly loosen. Yocan UNI Pro also protects the cartridge in full with a sliding up and down mechanism. You can have 1 gram cartridge go deeper into it or have a half gram pop out a little more.
Battery life is great, charging is okay
The Yocan UNI Pro doesn't charge that fast, partly due to its high capacity. It's a 650mAh battery which compared to the Vessel's 280mAh or CCELL's Palm at 550mAh, so it's a good improvement in charging capacity.
Hits are hard on the Yocan UNI Pro
This battery hits pretty hard. It's not the absolute hardest-hitting battery ever for CCELL cartridges but on some of these off-brand cartridges, we could not get any other batteries to fit on the CCELL batteries.
A perfect example is the Javelina cartridge, they have an off-type of hardware that is not standard. It does not work with the CCELL Palm or Silo. However, if you throw it on a Yocan UNI Pro, the cartridge will go from okay to being great. Something about the Yocan UNI Pro and this cartridge combination hit very well.
For more information about the handy one-size-fits-all battery solution, visit our Yocan UNI Pro review.
CCELL Silo: Consistently strong hits, great form factor, best choice dollar for dollar for many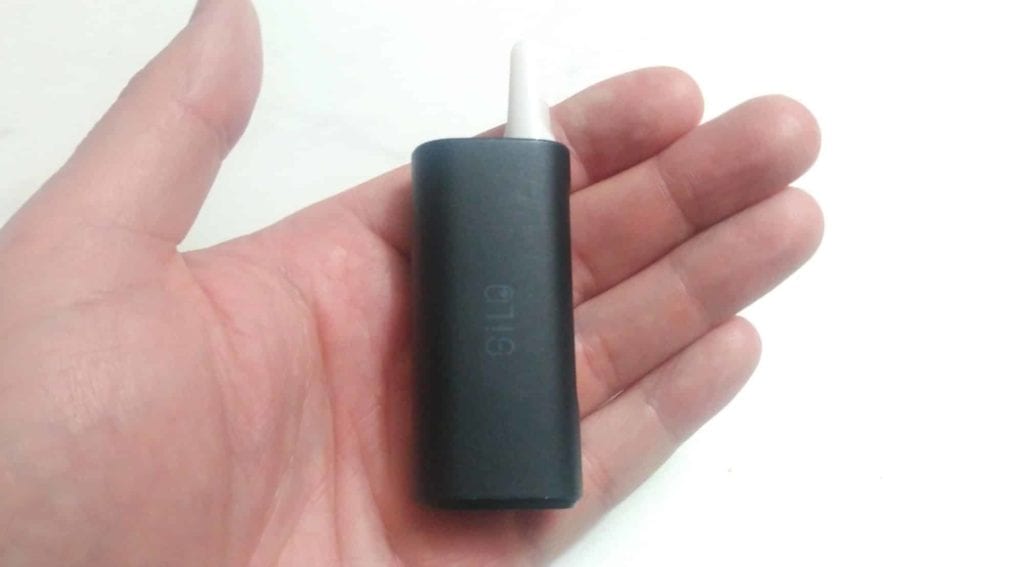 The CCELL Silo provides solid hits in a nice compact format factor. The hits that come off the Silo are identical to the Palm, the Silo beats the Palm due to a better form factor. This is more a matter of opinion and some may prefer the flat feel of the Palm over the Silo. Priced at $24.99 on most sites, it's a good deal even at MSRP. It packs 500maH which is an impressive capacity considering the battery size.
Only one voltage setting, but optimized for CCELL carts
The CCELL Silo only has default setting and the voltage cannot be changed. The voltage on the CCELL Silo (and Palm) ranges between 3.2V and 3.6V during use. However, it is optimized to hit CCELL carts and it does so well. Our opinion is that the Silo (and Palm discussed below) are the best lower cost batteries for use with CCELL carts.
Best price on CCELL Silo we could find (non-eBay)
The cheapest we could find it was $$22.49 at Vape Parts Mart using code CLOUD for 10% off. You might find it cheaper on eBay but authenticity is not guaranteed, and CCELL does not honor warranties from eBay products.
It should be noted that the Silo and Palm both don't work with top airflow cartridges. They also do not have an indicator for the battery getting low. For more information on this vape battery see our CCELL Silo review. The Silo for many is the best dollar for dollar choice.
CCELL Palm – Hits the same as the Silo, just a different form factor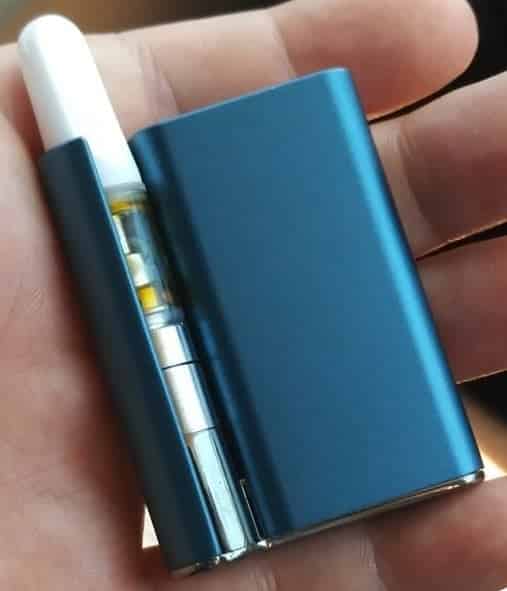 The CCELL Palm is the same internals as the CCELL Silo. Voltage, battery maH, charging and performance are all the same, so no need to repeat what was stated above with the Silo. The only reason the Palm places lower than the Silo is we found the Silo to be a more compact form factor. Simply put, the Silo fits easier in your pocket than the Palm, other than that they are the same. So there really is no need to go through the above info on the Silo again.
The cheapest CCELL Silo we could find was $22.49 on VPM using code CLOUD for 10% off. There are cheaper ones on eBay, but they are not guaranteed authentic or warrantied.
UWOW Storm: Low cost mini-mod that also works with AiroPro cartridges
This one might be a dying breed since the company seems to have gone out of business. However, plenty of UWOW Storm batteries are for sale. AiroPro carts are great products, but many have complained about battery issues. You can pop in AiroPro carts and get harder hits off this than their original battery, just use it without the magnetic adapter.
Then use the magnetic adapter for other cart types, including top and bottom airflow. The versatility of this battery is what makes it a top choice.
So far the cheapest we have found is $15.99 at  City of Vape. With shipping about $21 for most people in the US.
Exxus Snap, Exxus Snap VV, SteamCloud Mini 2, and similar batteries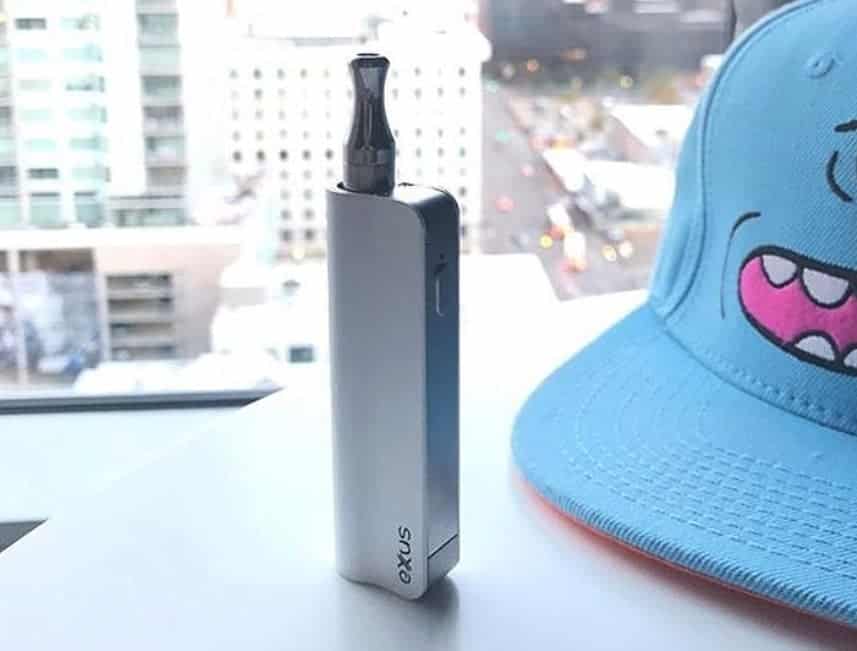 The Exxus Snap has a couple versions out there but they are all pretty similar. We put these similar batteries in the same spot because of their similarities. Size on Snap batteries is similar to the Silo but hits strength is still a little weaker. Airflow is good, but not as good as the the other top three.
Exxus Snap battery life: Great due to it's 650maH battery, more capacity than the top three
The Snap has a great capacity and lasts quite a while. It does not have a battery indicator though, so when you are dead it is dead. But it's nice to have a compact size battery with a decent amount of life in it.
Hits on the snap are good but not as good as the above three. Check out our SteamCloud Mini 2 review for more info on a clone we reviewed. The cheapest Exxus Snap VV we could find is at Zee Vapor for $27.99.
Mod Batteries: iStick Pico, iStick Mini, and similar batteries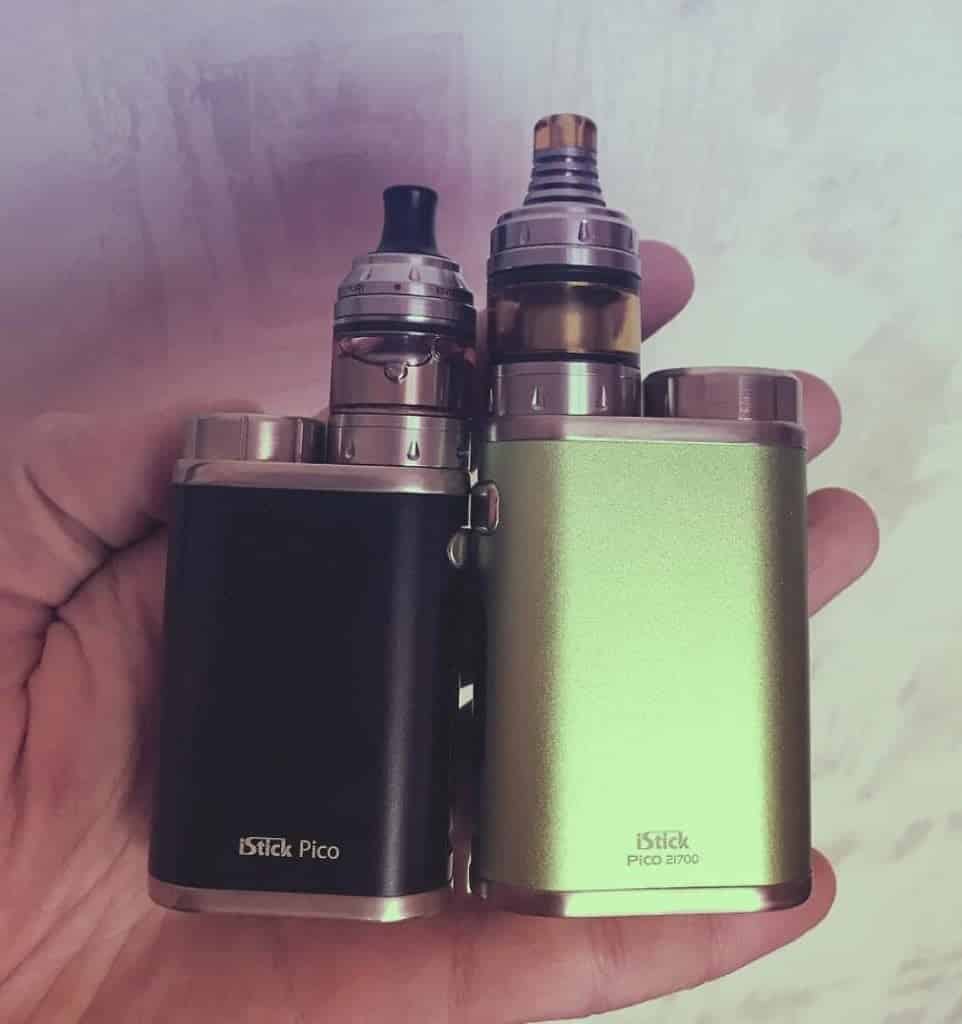 We are throwing mods into the 5th slot. Not specifically made for THC and CBD vape cartridges, but fully compatibly, mods have more battery capacity than any of the top four battery choices.
Mods will work with top or bottom airflow cartridges, some might require an adapter
Some mods will not work right with bottom airflow cartridges and may need an adapter. This is because mod batteries often do not have airflow slits at the base where it is screwed in. Add a 510 to eGo thread adapter and on most batteries the problem is fixed. Plenty of mods do have the airflow slits, just make sure to check if you are purchasing at a smoke shop.
Mod batteries are cheap
eBay has a good selection of batteries and you can find the iStick Pico for less than $20. You got to buy an 18650 internal battery to go with that though and make sure you check when getting mod batteries if a separate internal battery is required. The Pico is very popular and we will be discussing that one more below. The point is eCig mod batteries are cheap, have a high capacity, and work with both types of carts.
There are hundreds of batteries for vape cartridges out there, let us know what you found!
New batteries are coming out every week for vape cartridges, eCig, and dab pens. Most of them are interchangeable with cartridges too. If you are looking for a great vape cart to go with your battery, check out our top THC carts for California and Nevada. We covered the ones we have tried so far and left out the ones that did not make the cut, but are there any batteries you think should be on this list?
Comment below and let us know!