Well, the year 2023 has so far proved to be about as crazy as a year can start. Which is why we can thank providence that we legalized weed in North America – to varying degrees. If there was ever a decade where you could use a little marijuana to ease your nerves, it's the 2020s! For those of you who have the fortune to have another person or three to call your own, you're even more blessed, because we have some stoner gift ideas sure to rock you to sleep.
Note that Dab Connection receives no kickback or affiliate fees from product vendors. All opinions are based on our reviewers' experience.
NOTE: When we get on the subject of lovers and cannabis, please steer clear of these: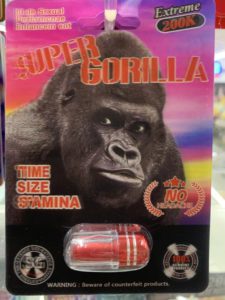 No, seriously, these gas station pills are all fake as hell. There's a whole round of these "sexual enhancement" pills, some claiming to have cannabis, shrooms, or other ingredients, which are just cocktails of random chemicals that will probably do nothing, if not something harmful. /r/GasStationJamboree has a whole run of these.
We can class it up much more than that. Trust our Dab Connection staff reviewers, we can find you some cannabis merchandise for your lover that will get you to bases loaded! We're picking out gift sets that will have your lover spoiled in luxury.
Harmony CBD Gift Set

Soothing relief with a CBD edible tincture and gelcaps, and a CBD balm, for an inside-and-outside approach to soothing stress and pains. The Harmony CBD Gift Set 3-piece set goes for $129.99. Staff reviewer Jess says:
"As soon as I used the balm, took the supplements, and the CBD oil, I knew everything was premium quality…]..[I noticed the oil and soft gels helped me feel more confident and productive throughout the day. My normal bouts of pop-up anxiety were few and far between. "
Verma Farms Gummies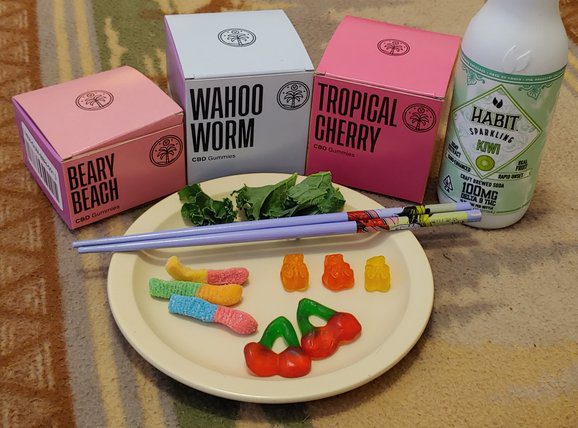 Verma Farms carries the the "Fan Favorite Gummies Assortment Kit" for $99.00 – quality CBD gummy candies in fun shapes. The flavors are meant to evoke the tropics, for a tasty Valentine's candy that carries a soothing kick of CBD. Dab Connection editor Pete says:
"All three deliver a 10MG dose of CBD, and we definitely feel the effects after taking a couple. Both my wife, Mrs. Penguin, and I are Generation Xers in our 50s, so we have the typical odd aches, pains, backaches, and insomnia to mark our advancing years together (30 and counting!). Her favorite is the Beary Beach. Mine is the Wahoo Worm. Verma Farms has a wide variety of edibles beyond just these three."
EightySix Brand D8 Caramel Chews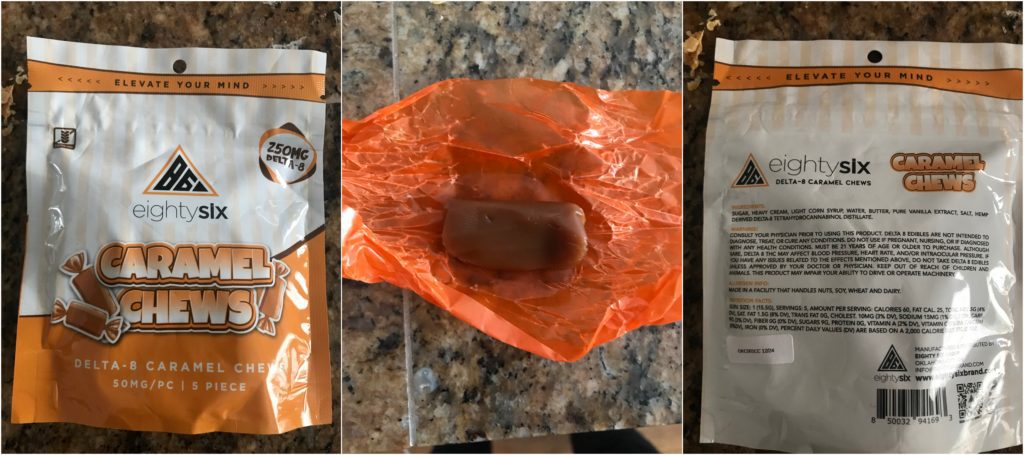 Take a detour from the usual Valentine's chocolates for a caramel candy with a delta 8 kick. Eighty-Six Brand D8 Caramel Chews go for $14.99 per bag and will taste good and have you feeling good too. Staff reviewer Aiden says:
"These edibles go great with a cup of coffee, as the brain-fog from the edibles can be overwhelming if you're not used to it. These EightySix Brand caramels are 50mg of Delta-8 each, and I found that to be a great dosage for a good mix of a strong high without losing the whole day to a weed-induced couchlock. Careful though- in the process of reviewing EightySix products I've built up a tolerance!"
The Hemp Division Teas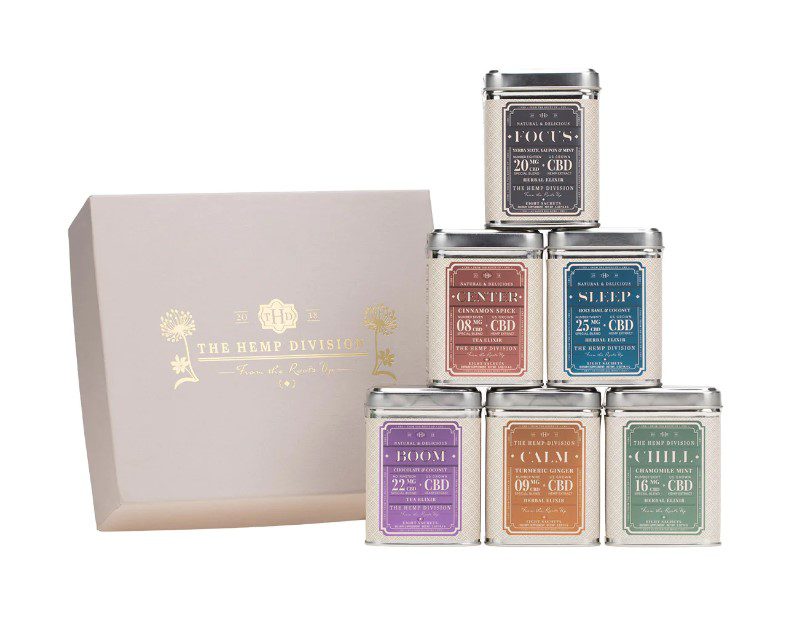 These unique teas incorporate CBD extract with more traditional tea ingredients like basil and clove, for a 1-2 punch of essential oil therapy and cannabis relief. the From the Roots Up Collection goes for $59.99 for this gift pack of six tea tins, for a wide variety of effects. Staff reviewer Denise says:
"As for value, I thought the prices were competitive for high-quality, medicinal teas. As a health elixir, the teas are effective, and I love the decorative containers. This collection is a hit in my house. Thanks, Harney and Sons. Thanks, Hemp Division."
Wild Orchard Co. Delta 9 Cookies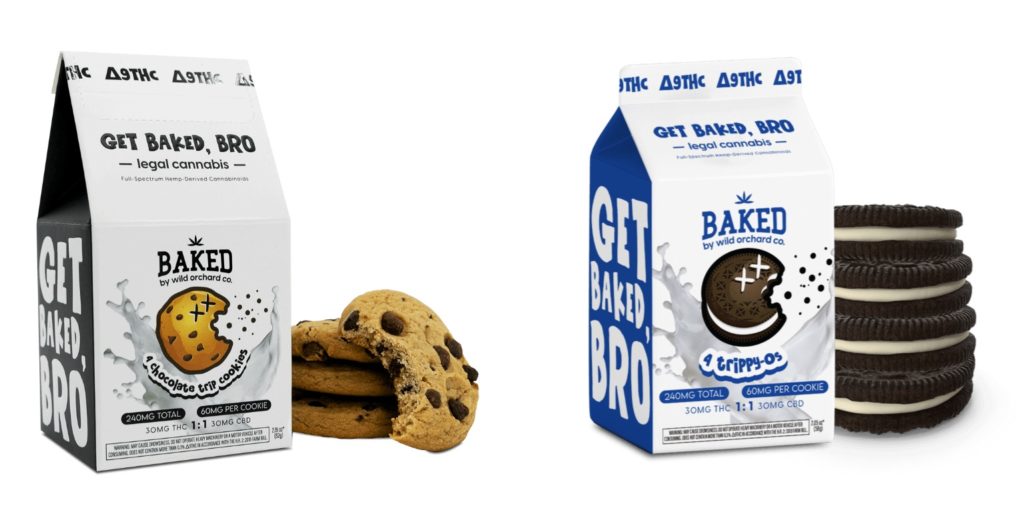 Now we're talking! Wild Orchard Hemp Co. knows how to put the extra kick in chocolate cookies. Wild Orchard Co. Baked Delta-9 Chocolate Trip Cookies and Trippy-Os Cookies go for $23.99 for 4-pack or $39.99 for 10-pack. Staff reviewer Izzi says:
" Definitely want to be home when eating these. One cookie is 60mg out of 600mg in the whole box, and I am telling you right now it's going to kick in FAST. My boyfriend and I would eat them for dessert right before and I had a great sleep."
Smilyn Delta 8/9 Chocolate Malt Balls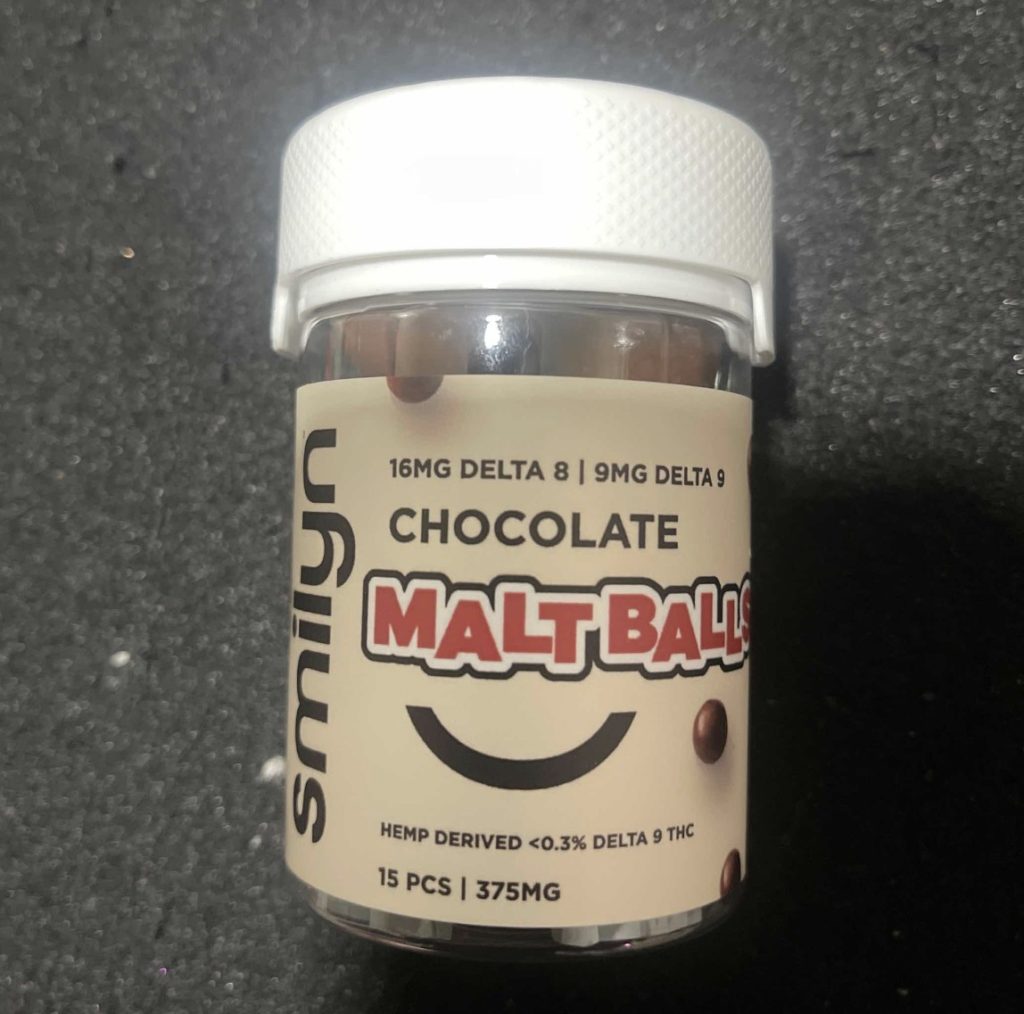 Here again with the traditional chocolates. Why stick to regular Valentine's chocolates when you can get in a good dose of cannabinoids with them? these Smilyn Delta 8/9 Chocolate Malt Balls go for $26 for a 15-pc. jar. Staff reviewer TR Sun says:
"It felt like the kind of high where everything normal seems extra good that day. The weather felt really perfect that day, the sun was shining, and it was finally not too hot in LA. Really the simple things felt easier to appreciate when I took these edibles. I will say that they definitely helped time move faster when I had no power."
Is Stoner Love the Best Love?
Your humble author understands that I represent a sample size of one. But, for what it's worth: Mrs. Penguin and I are both Generation X slackers in our middle-ages 50s. We've been married 30 years, marked this summer. Part of the longevity of our lives together, we attribute to just being two very chill people who enjoy the simple things in life and appreciate the humble joys of cozy domesticity. Our idea of a good time is to snuggle on the couch and watch the snow fall while we sip coffee and listen to music. We will never be "the jet set" and we're not over-aggressive go-getters, but we've carved out a comfortable niche where everything makes sense when we're together. Cannabis products are one of the things that we enjoy mutually.
Hope your Valentine's is happy out there, all you beautiful cosmic blueberries!