REVIEW OVERVIEW

SUMMARY
I recently was sent a few products by Smilyn, including their hemp-derived chocolate malt balls. These edibles contain 16 mg of Delta 8 THC and 9 mg of Delta 9 THC. Upon reading this the first time I didn't think these would be too strong, I was more confused I think about why these seemingly random numbers were the chosen dosage as most edibles I've ever had are either 10 or 25 mg per piece. However, in hindsight, it makes complete sense. I am not a huge chocolate candy person in general, but honestly, these edibles were great. I don't know what malt balls normally taste like but these were some top-tier candy even without the high.
Pros:
Very effective
Great taste
Cons:
Recommendations: None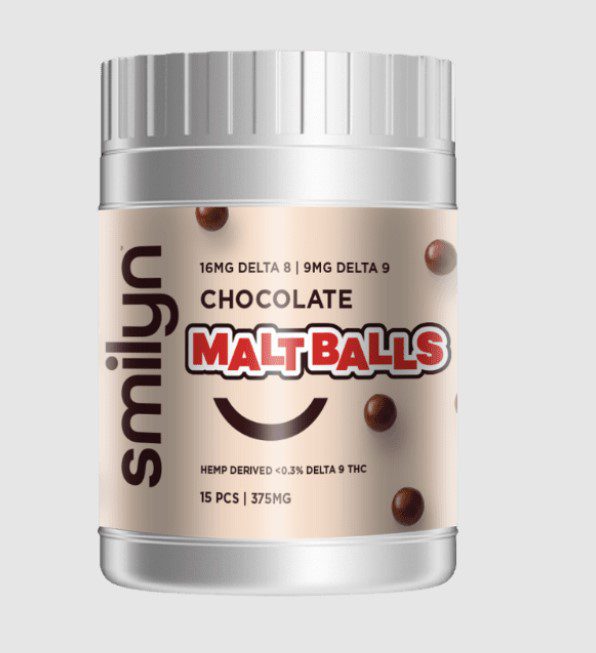 Malt ball can help with stress and anxiety 
So one of many reasons people use THC products is to help with stress and anxiety. Well, maybe a day or two after receiving these edibles the building I live in caught fire. Ultimately everyone was OK, but we didn't have power for a few days. So it is fair to say I had quite a bit of stress I wanted to alleviate. These edibles did a pretty solid job all things considered. I remember liking them a lot when I had taken two the morning before the fire. I remember thinking they were pretty good at that point but wanted to try a few more before I made my final judgment.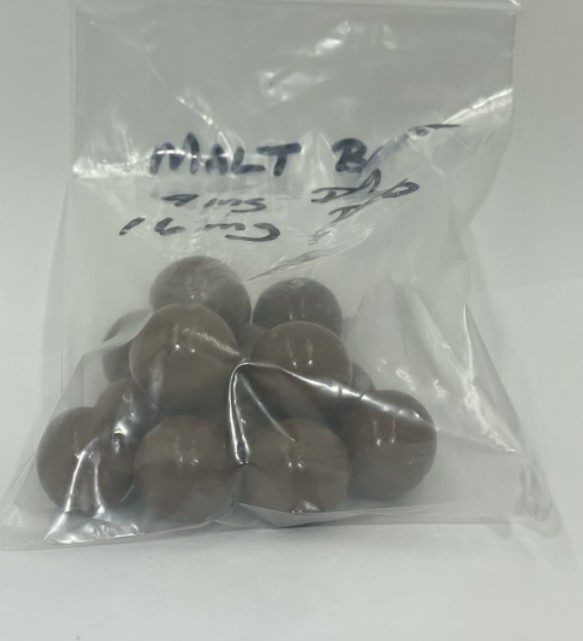 Decent strength 
It felt like the kind of high where everything normal seems extra good that day. The weather felt really perfect that day, the sun was shining, and it was finally not too hot in LA. Really the simple things felt easier to appreciate when I took these edibles. I will say that they definitely helped time move faster when I had no power. Although at that moment I think I craved a high that would have just made me zone out extensively. Like the times you go to sleep and wake up still high. Regrettably, these edibles were not quite that but still very good. I would rate them at an 8.5 out of 10 on strength.
Some official info from the site:
Ingredients: Sugar, Chocolate Liquor, Cocoa Butter, Whole Milk, Soy Lecithin, Vanillin, Corn Syrup, Whey Powder, Salt Powder, Wheat, Malted Barley, Sodium Bicarbonate, Hemp Delta 9, Hemp Delta 8.
Total Content: 16mg Delta 8 | 9mg Delta 9
Suggested Use: Take 1/3 of a malt ball to start. Allow 30 minutes for full effect. Adjust as desired.
Great value
It doesn't say on the packaging whether these are Indica or Sativa but they felt more hybrid or Sativa for sure. Especially reflecting on how good it felt to just be walking around the city after taking a few. The main thing to note about these is definitely the value. This is definitely a great purchase at only $26. There is enough to keep you high for a few days straight if you really needed that for some reason like being stuck with no power for several days. I have definitely seen edibles at stores in LA that will charge $20 for something that might only last you a few hours.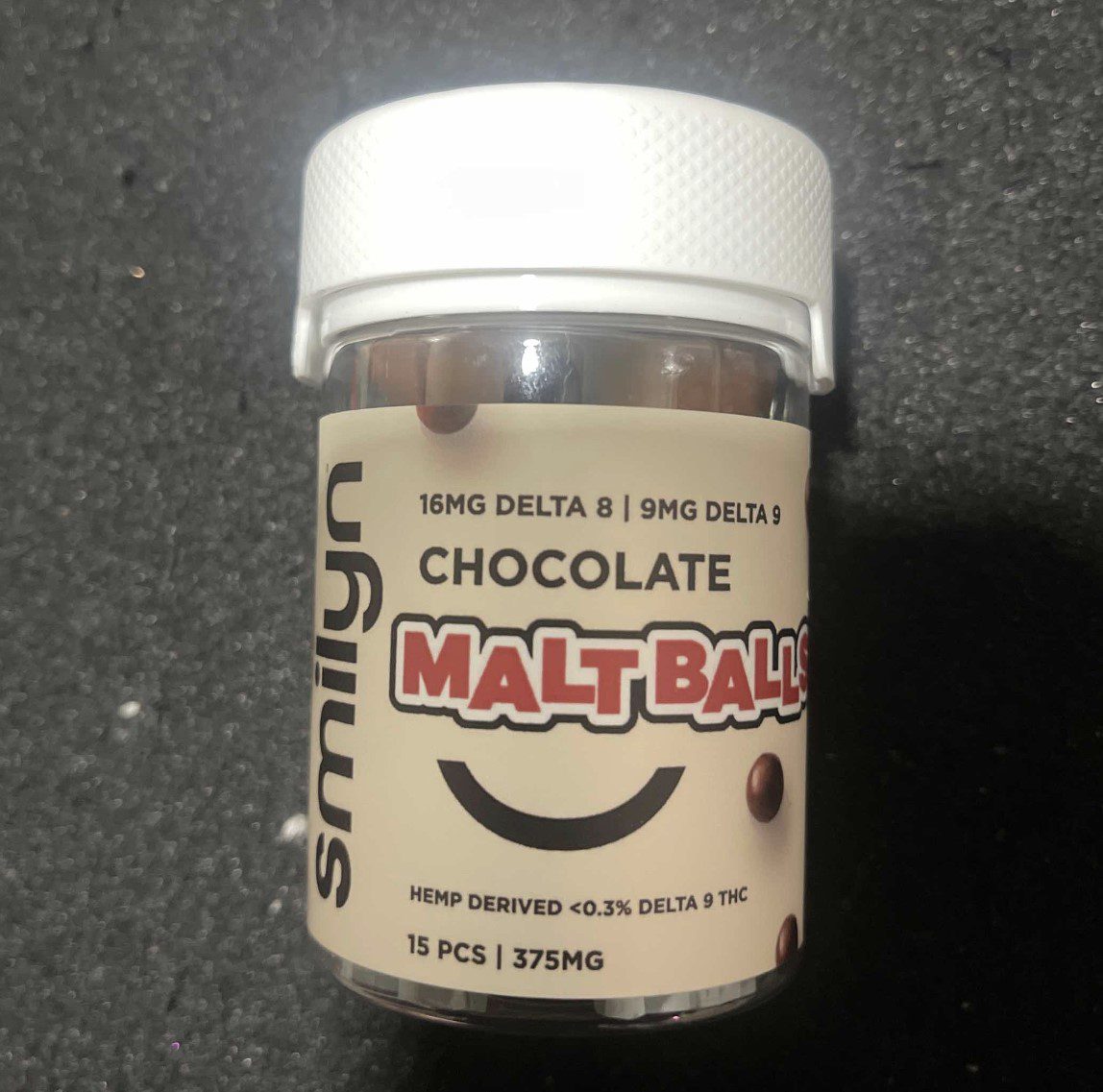 Concluding this review
To sum it up I am definitely a fan of the Smilyn edibles. They taste great and are pretty effective overall. They also come at a great price relative to the strength and duration of the high. I would definitely recommend this to anyone who likes chocolate or just doesn't like how gummies frequently have that sort of weed taste to them. 
You can find out more about Smilyn edibles here.
Have you tried Smilyn products? Let us know in the comments or on our forum.