REVIEW OVERVIEW

SUMMARY

The Loud+Clear cart by ABX hits strong and turns out to be a great value.
Here we review the Loud+Clear vape cartridge, particularly the SFV OG strain. The clear winning part about this THC oil cart is the strength. We'll go through the details of this cart and see how it stacks up against other brands.
Real cannabis terpenes
Great strength
Ceramic core atomizer
Plastic cartridge body
Taste soso
Recommendations: Improve taste a bit and use a glass cartridge.
Licensing Information: AbsoluteXtracts CDPH-10002270
Check out our video review below and keep reading on for the in-depth review.
Loud+Clear is one of California's stronger cartridges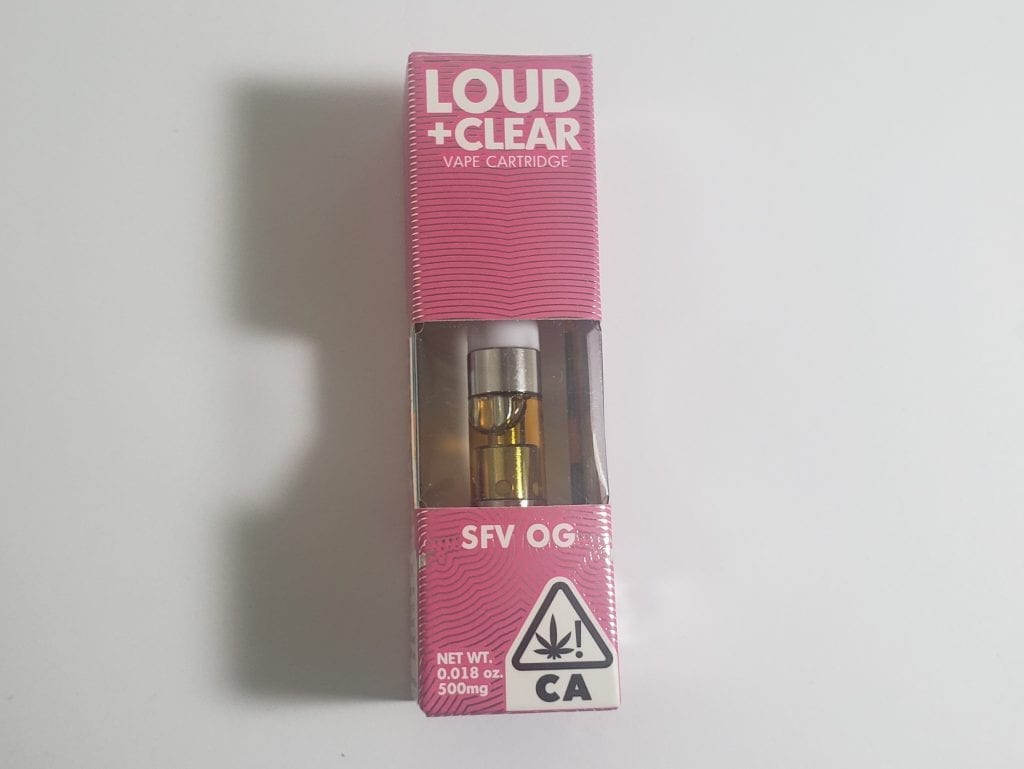 Strength was the main benefit in this cartridge. Taste was good but not stellar, but when you take the strength and combine it with long-lasting, thick oil, AbsoluteXtracts overall has made a great THC vape cart. We'll explain more below in detail and compare Loud+Clear to other cartridge brands.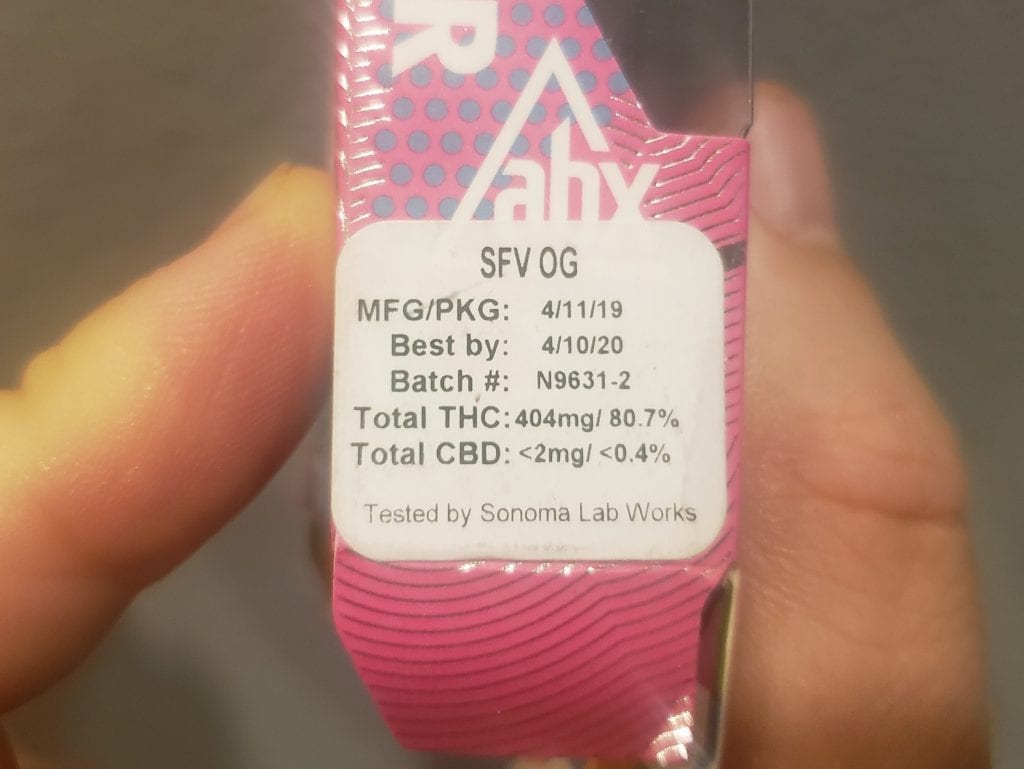 Oil well made by AbsoluteXtracts
Not 100% sure if it is trim run, but the oil on Loud+Clear is very reminiscent of some of the lighter color Select Elite carts, which is made of trim in both look and flavor.
Now if you make it right you will still come out with some great super strong carts like Select, but there are things like taste discussed below that get sacrificed.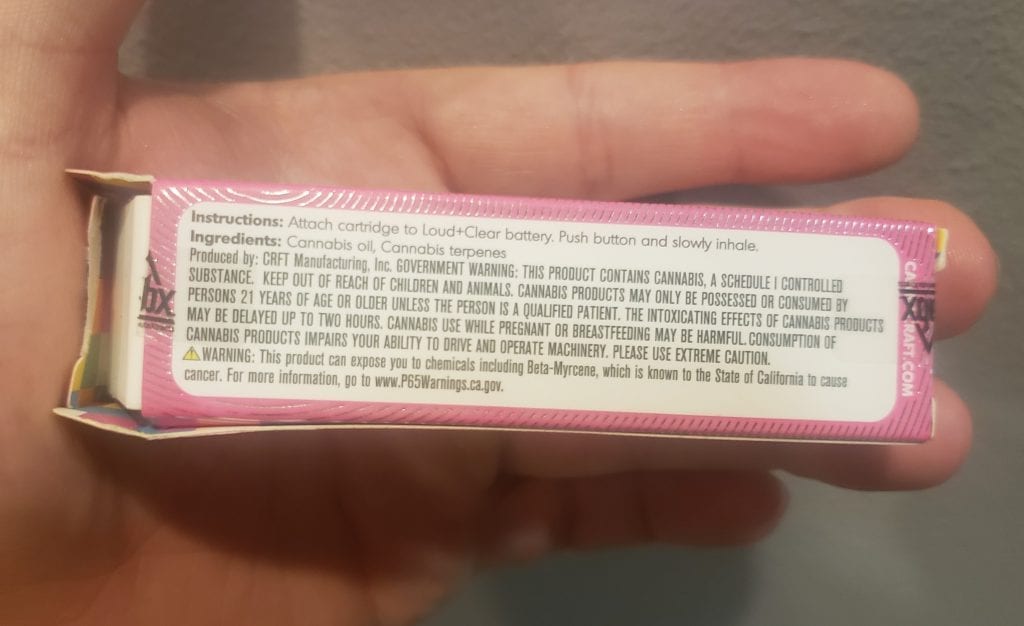 You also don't get that more "straight distillate" taste like you get on Aces Extracts or Cannavative. I would put Loud+Clear slightly above Select Elite on taste.
Taste was decent, not great, but real cannabis terpenes
Taste on these was slightly better than Select Elite if you have tried that. Nothing spectacular on taste. Seems like it's trim and they never seem to get that nice sweet taste you get from live resin cart like Raw Garden and Remedy.
Compared to other distillates, there are a lot of better-tasting options that still don't taste artificial: AiroPro Live Flower Series, Aces Extracts, and Caliva are some that come to mind.
Loud+Clear does not have the worst flavor either, and I would put it above some of the old school style CO2 oil tasting items, but behind some of the better tasting ones like W Vapes and 8 Fold.
Loud+Clear uses the efficient CCELL M6T, but glass would be nice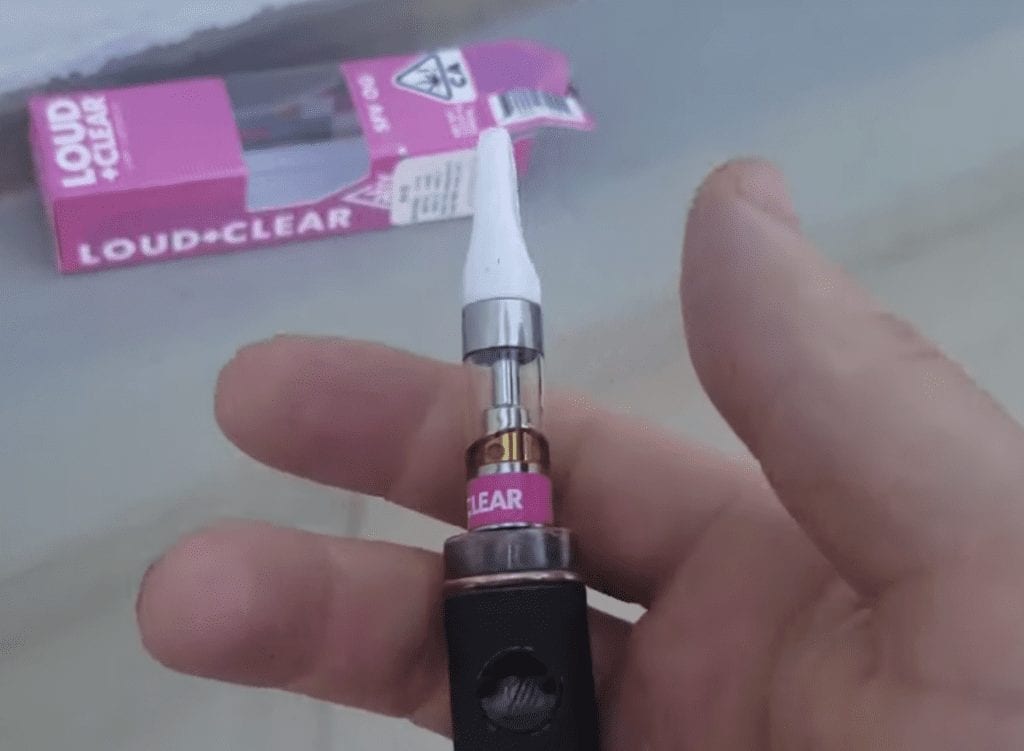 Efficiency would be slightly improved with a glass cartridge. The M6T is still more efficient than most other carts that come in prefills. For a self-fill option, the SPRK by PCKT One is a bit more efficient.
Plenty of puffs on this cartridge, thick oil vapes slowly
The oil on the Loud+Clear cartridge is very thick. It moves slowly and consequently vapes very slow too. It makes you feel like you are getting a good value out of it considering how many puffs you get. Nothing to improve on this point.
Loud+Clear vs other THC cartridge brands
Comparing it to some other brands in the same shop, I would choose Loud+Clear over Stiiizy, RAD, Caliva and Cookies. Out of my "buying the state max" stop at the store, Loud+Clear stood out as one of the strongest.
Compared to Raw Garden, Loud+Clear is stronger but does not taste as good. In general, live resins seem to taste better than distillates but don't pack as much of a punch on strength.
Good overall value, especially considering how long it lasts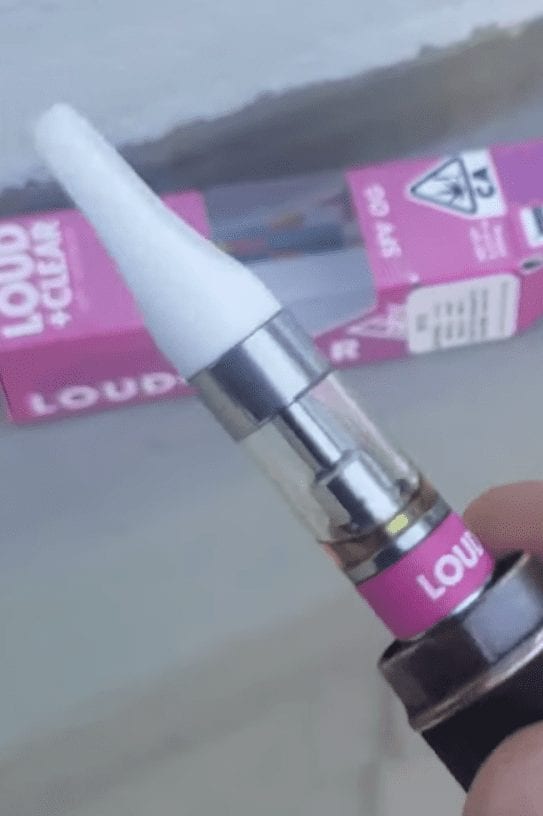 It might not be the best tasting, but this cartridge lasts a long time while delivering strong hits. It was the same price as other half gram cartridges at Pure Life in Placerville, California, $35 each.
Concluding our Loud+Clear review…. Would get again!
Absolute Xtracts came in loud and clear with a strong, long-lasting cartridge. They use real terpenes, CCELL hardware and are properly licensed. The only thing that could be improved a bit on this cart is taste, but even then it was not terrible. Loud+Clear carts are definitely something I will be buying again.
You can learn more about ABX and their cartridges here.
Have you tried Loud+Clear cartridges? Questions or comments? Post below or in our forum!