REVIEW OVERVIEW

SUMMARY
Here we take a look at the Provisions cartridge. This is one of the budget brands that you will see becoming very popular. These go for about 40 dollars per gram at many dispensaries and you will see deals for them selling as low as $33 per gram. Although these aren't the strongest or the best tasting cartridges, dollar for dollar they are an excellent value. And for someone without a really high tolerance probably all they really need.
Pros:
Uses real CCELL
Good oil quality 
Good strength 
Excellent value because of the low price
Cons:
Not as strong as some of the other cartridges
Recommendations: Dollar for dollar, there's probably not much you can change with this. I would like to see these carts stronger but that would probably make them more expensive.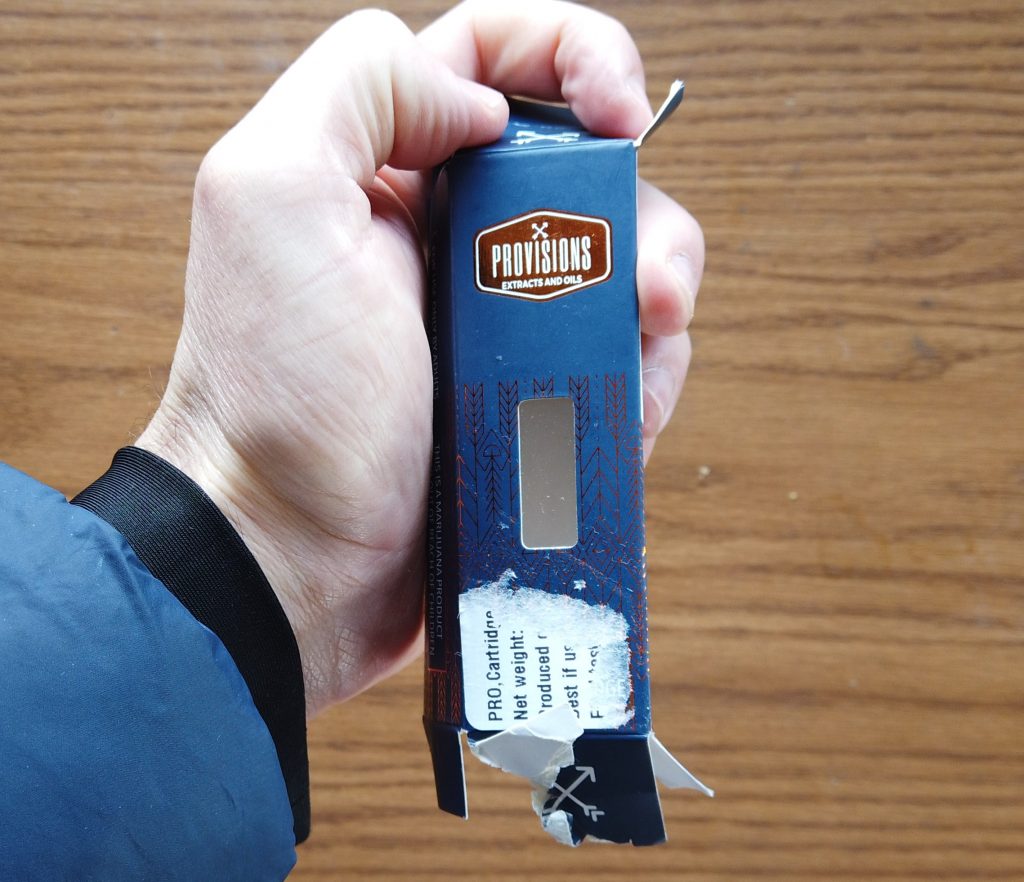 Provisions has come out with an excellent value cartridge
The main reason you are probably looking at researching a Provisions cart review is that you want to know: Is it really worth it? It's natural to be skeptical because they are so cheap. The short answer is – YES. It's not the greatest cart out there but it's probably slightly above average. Concerning how much oil you get and the fact it uses quality hardware, you really can't go wrong with this price point.  If it was selling for 100% full price at some dispensaries for $80 for full gram, I would definitely skip it in favor of other brands like HSH Live Resin, Fuze Live Resin, Roots, and Cannavative.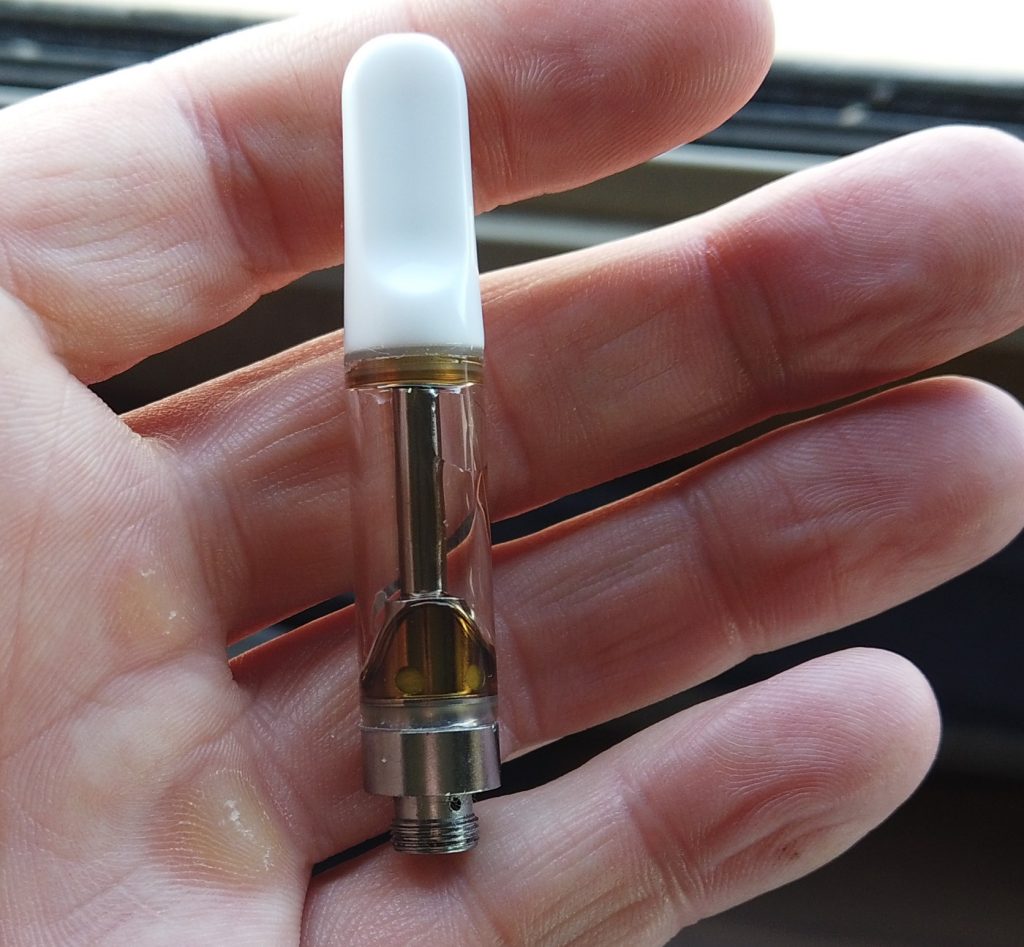 Provisions cartridges use standard CCELL hardware
CCELL is pretty much a standard for carts these days and Provisions cartridges use CCELL hardware as well. This means you're going to get top performance and good hits. In terms of hardware, there is really nothing to complain about here and you should expect great reliability from CCELL and their hardware as usual.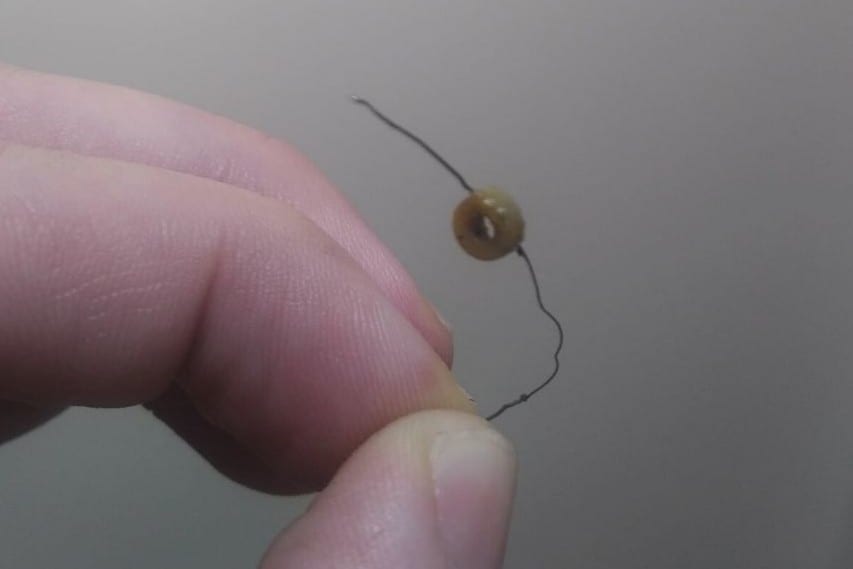 Strength is good but not super
After hitting two Provisions cartridges, I have to say that the strength is good, just not the absolute best. For comparison from distillate to distillate: Kanji, Roots, Cannavative Live Clear, and Tumbleweed Extracts I would say are all stronger. However, when it comes down to a dollar per dollar comparison, the only one coming close is the Tumbleweed Extracts and Kanji on some of the specials. For the same amount, Tumbleweed Extracts would usually be 10 dollars more. Kanji is sometimes 2 half-gram disposables for $40. I would say that Kanji is a slightly better deal than Provisions but you won't see Kanji available at as many places. I should also note that Kanji, Tumbleweed Extracts, and Kynd are all house brands of The dispensary NV which has locations in Las Vegas, Henderson, and Reno.
Overall I can't complain about the strength of Provisions, especially for the price. There have been many carts out there that I have paid way more per ML such as Rad Vape, Kings Garden, Stizzy distillate, and many others that are not as strong as Provisions carts. So you really can't go wrong on strength here.
For an average user Provisions carts are all you really need
For an average user who just wants something that is not super strong and is probably more used to smoking regular weaker flower, Provisions is probably going to be more than strong enough. Provisions is stronger than street carts that I have tried like fake TKO and fake Brass Knuckles. On top of that, it's stronger than some legit brands as well.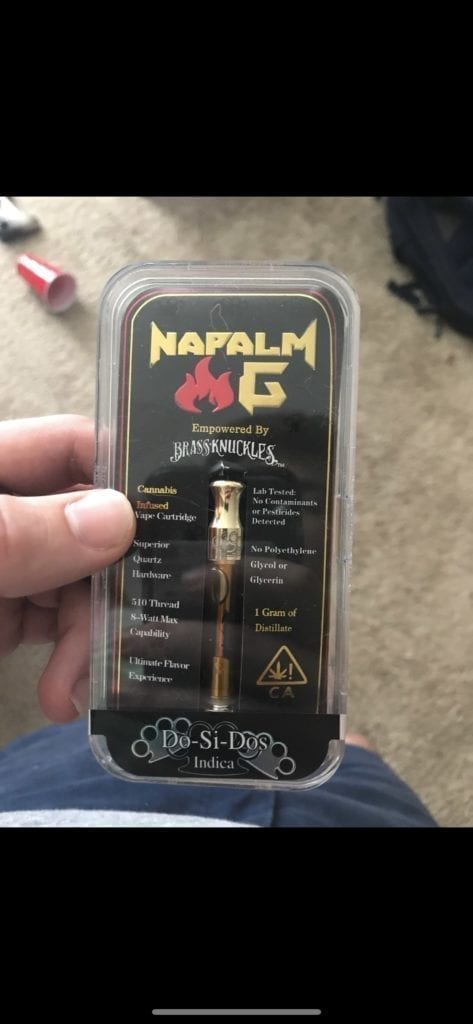 Taste is totally average, but hey – it's cheap
The taste on both of the Provisions cartridges was very similar.  Both tasted OK. They didn't taste great, they didn't taste terrible, they just tasted like a standard distillate cartridge. For more standard distillate types I prefer again Roots or Cannavative or some of the sauce cartridges out there. But for what you are paying the taste is pretty good.
Taste doesn't feel artificial at all. On the box, it says it has both cannabis and naturally derived terpenes which makes me think it also has botanical terpenes in it, but it's not harsh. Also, there is no artificial flavor coming out of the cart although there might be some artificial ingredients in it.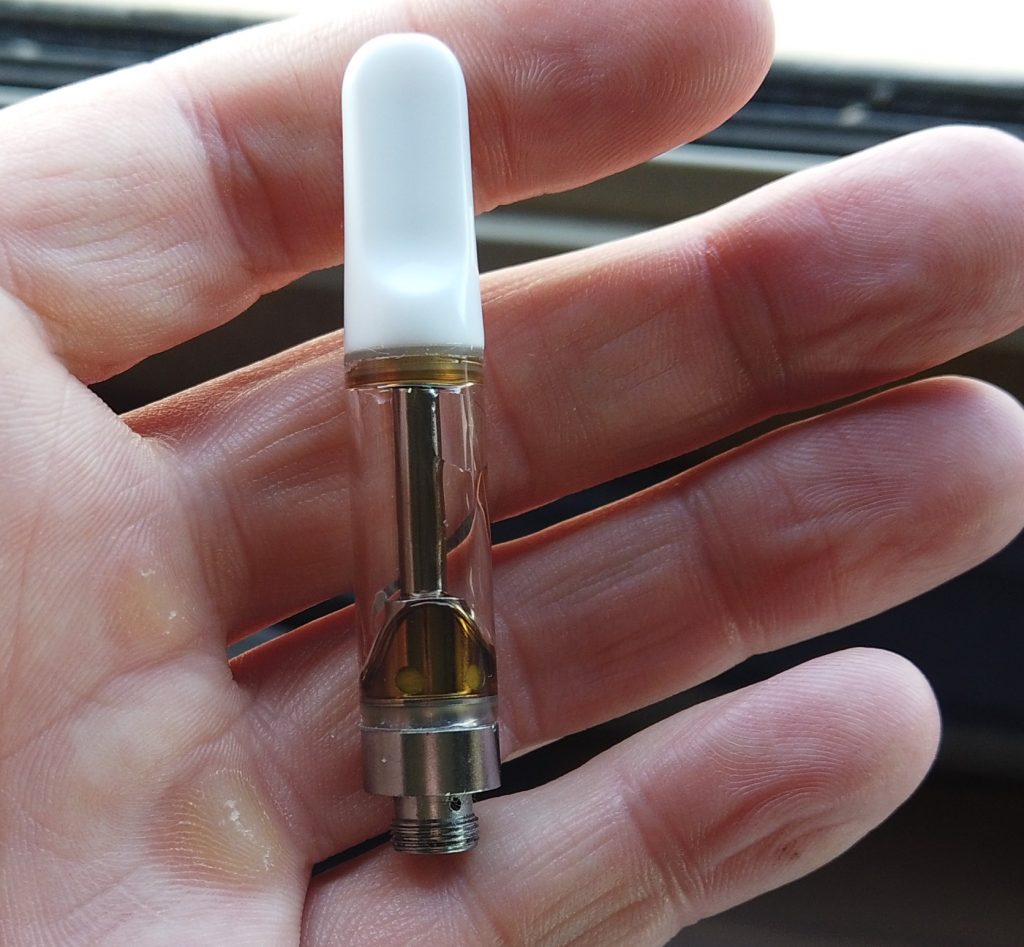 Oil quality seems great and last long
By the time I actually got reviewing this my Provisions cart sat for a couple of months. The oil looked the same even though its on the bottom of the cart. Oil quality seems to be good on these. For both cartridges, throughout entirely of use, there seemed not to be oxidation occurring. These seemed to be made well.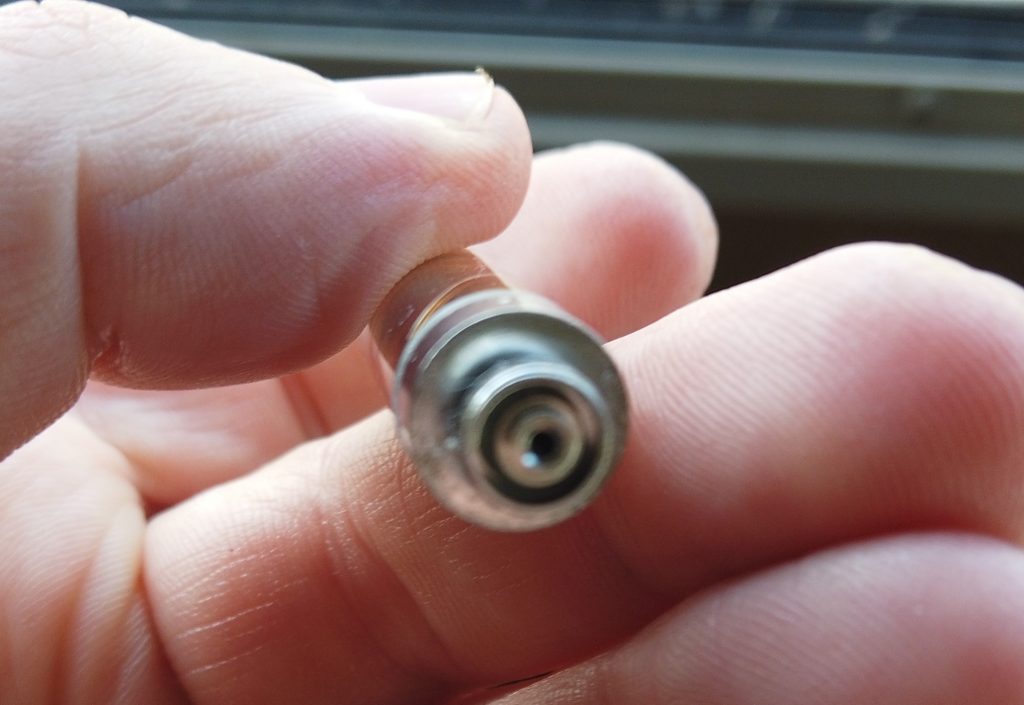 Quite a few of puffs out of these, Provisions carts have thick oil
The oil on these Provisions carts was surprisingly thick. A lot of cheaper and lower end carts out there have oil that is kinda runny. Not the case here. The oil is thick and it vapes on par with any distillate cartridge. It's not thick, like with some of the Roots carts that have been extra thick, but it's definitely on or above the average level with oil thickness which translates to a lot of puffs.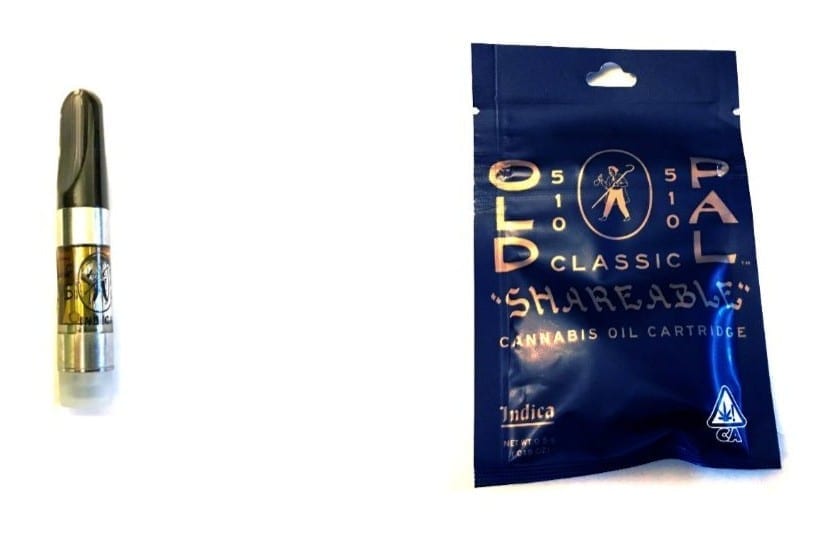 Might be one of the best values out there
Another cart we previously reviewed – Old Pal has had mixed reviews from many people. While we had really good luck with the ones we have tried, other people have commented that the quality varies a lot. These tend to go for $25 for a half gram. In some parts of California, they might be even cheaper than that. The problem is that Old Pal seems not to be super consistent.
Provisions, at least across the carts we have tried, seems to be consistent. We haven't really heard of people complaining about Provisions yet, but I guess we will see more feedback after this review.  But even comparing a 500mg cart for $25 versus a full gram for $32 and in some cases for $40, Provisions does end up being a better value than Old Pal. We still need to try Papa & Barkley's carts in California, which we will review soon. They are also one of the cheaper carts out there. Provisions overall get customers a great value when it's at these low prices.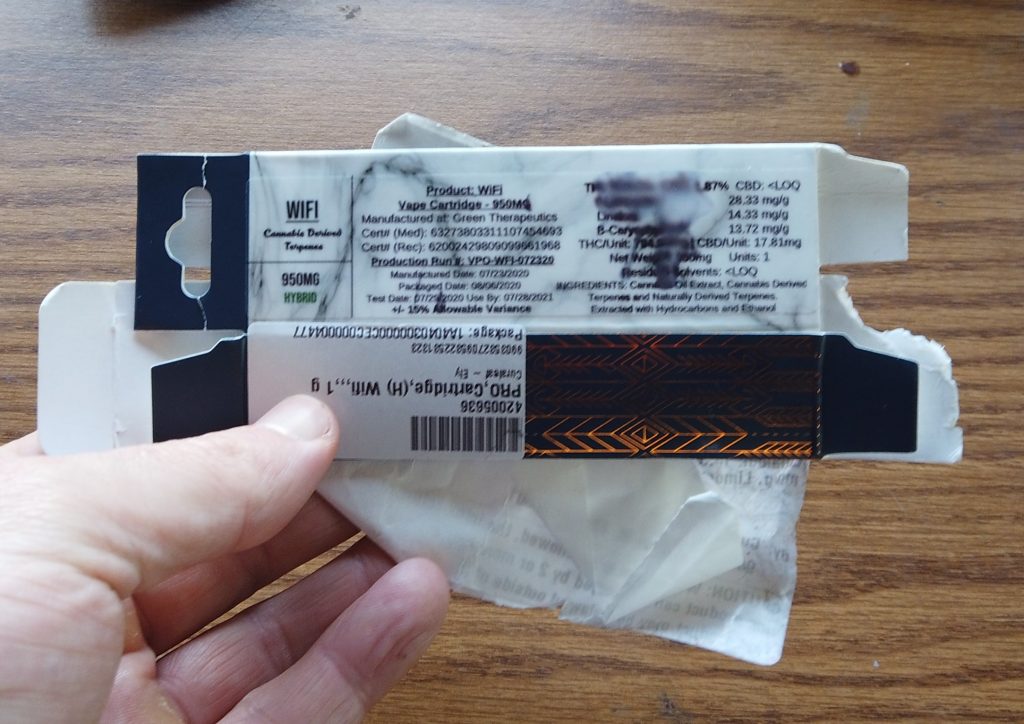 Concluding our Provisions cartridge review
Provisions really impresses for the price. Then later, seeing it at even a lower price at some dispensaries in Las Vegas, this made me think that it's really a good standard cartridge for most people. Personally, because my tolerance is high, I would probably mostly buy other cartridges that are more expensive and may not be such a great value but would give a stronger effect overall like Cannavative or Roots. However, most people will be totally fine with Provisions. This brand might be a bit strong for people that are used to smoking weaker flower most of the time. Either way, most people will get a great value out of Provisions and that's why we give it a two thumbs up.
You can find out more about Provisions products here.
Have you tried these affordable Provisions carts? What did you think of them? Let us know in the comments or on our forum.