REVIEW OVERVIEW

Design and Build Quality

10

SUMMARY

Kings Garden cartridge is pretty much average, the solid taste is overshadowed by the lack of the cartridge strength.
Here we review the Kings Garden cart. This turned out to be an okay tasting THC cartridge that uses good hardware, but the strength a bit lacking. They use good CCELL hardware, but there is room for improvement all around.
Pros:
Uses CCELL TH2
Taste is decent
Cons:
Not strong
Same price as stronger carts
Recommendations: Up the strength. At current strength, a joint is substantially stronger than a Kings Garden cartridge.
Licensing Information: COACHELLA CLEAR CO.   CDPH-10003068
The King's Garden cartridge has a lot of room for improvement
This THC vape cartridge was no less expensive than anything else we tried while at the Herbarium 66 in Needles, CA. Prices were comparable to Select Live and Chemistry, both of which are substantially stronger. I kinda like the taste on the Kings Garden cart, but besides that, it's just not strong enough.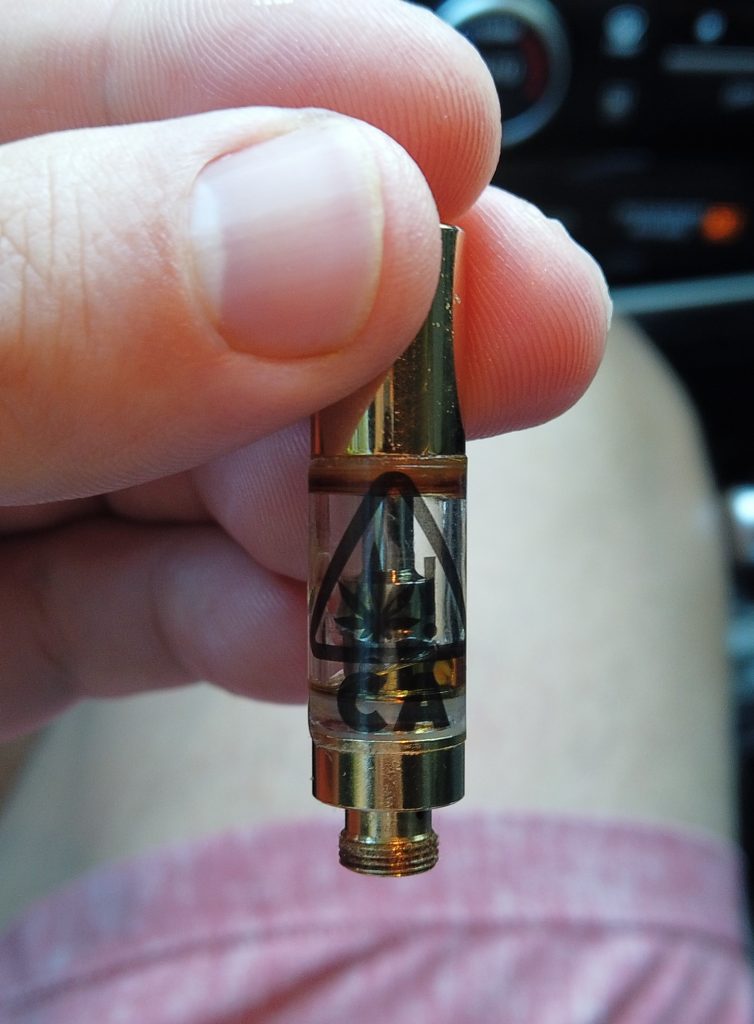 Good hardware choice in the CCELL TH2
King's Garden did one thing great on this cart, and that's use CCELL TH2 hardware. This is CCELL's glass body cartridge and it can have a variety of mouthpiece styles, like the wood used on Jetty Extracts. Here Kings Garden chose a metal top, which I like. 
If something goes wrong on this cart, it's easy to empty out the oil into another piece of hardware. 
Airflow is on point as always with CCELL
Even if you go with the cheaper M6T, CCELL always has good airflow. Then, in turn, the Kings Garden cart also has good airflow.
Strength leaves a lot to be desired, but King's Garden is still better than Stiiizy's current California distillate
If you have read our reviews of Stiiizy or Lucid Oils, you may know we will change our reviews when products change. Stiiizy got way weaker, Lucid got way stronger. Right now, Kings Garden is a few hairs above Stiiizy and miles behind Lucid Oils. Things can quickly change and we hope they do for Kings Garden on strength.

80% THC doesn't mean another cart will be similar that is also 80% THC
One of the strongest carts I've ever had was an 80% THC Cannavative Live Clear cart we got in Ely on the way back down to California. The King's Garden is also 80%. There's no comparison between it and the Cannavative.
Once we got to Needles we also picked up a Chemistry cart at 75%. Again, no comparison on strength. The Chemistry cart is substantially stronger than the Kings Garden.
RAD Vape is the weakest cart I have tried to date in a legal state and the one tested comes in at 88% THC.
On either Chemistry or Cannavative, you can take 1/4 the hits and have stronger effects than the Kings Garden cart. Some people might be looking for weaker effects though if they are used to weaker flower.
Oil seems to be decently made
There was a slight bit of discoloration at the top but not much at all. The oil does not change color through the cart's use. Seemed like a standard distillate.
Taste is not bad at all if you like distillate did not seem artificial
The oil in the Kings Garden cartridge tastes like regular distillate. There did not seem to be any artificial flavors added as you would see on Rad vape or the original AiroPro carts. I did think the taste was pretty good here. Not the best, but nowhere near the worst.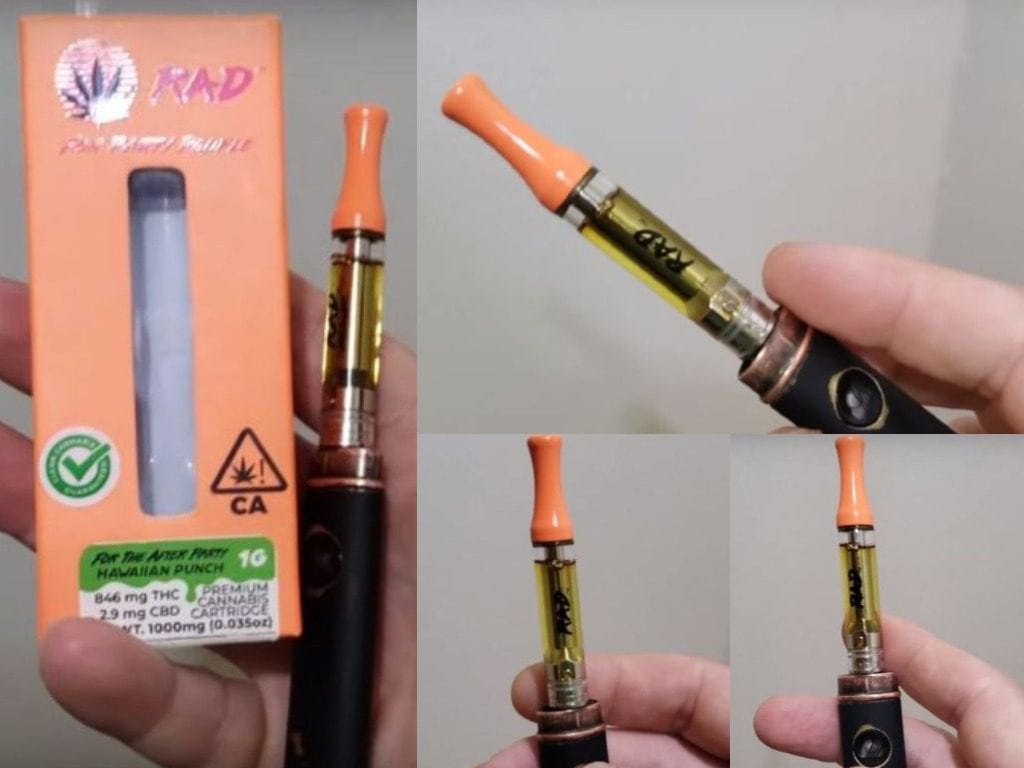 The TH2 is always efficient and it is here in the Kings Garden cartridge
Since the Kings Garden carts use CCELL's TH2 glass cart, efficiency is top-notch. Nothing to improve here.
The oil did last a good amount of puffs on the King's Garden cart since their distillate is thick and it vapes slowly. The strength being on the lower end though, you need to hit it a lot to get the desired effect if you have a high tolerance.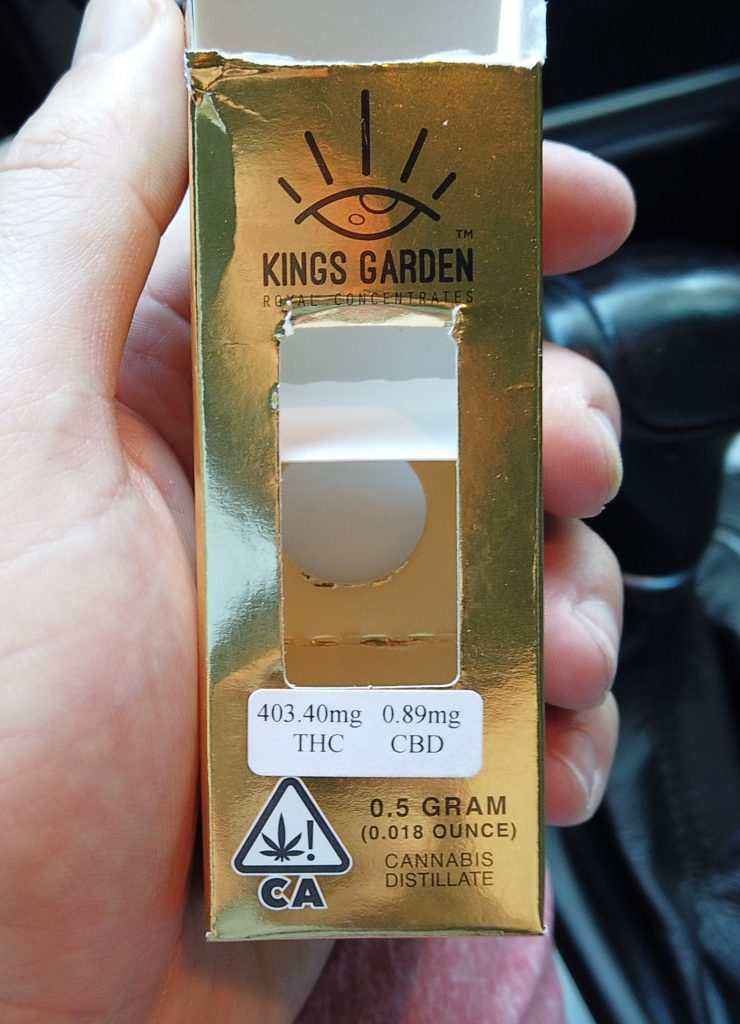 Value could be better…
The Kings Garden cart goes for $35 at most places. In Needles, California at Herbarium 66 where we often go for CA carts, they also have Chemistry and Select Live carts for $42. I think for the extra $7 both of those are a better value than King's Garden in it's current state at the time of this review.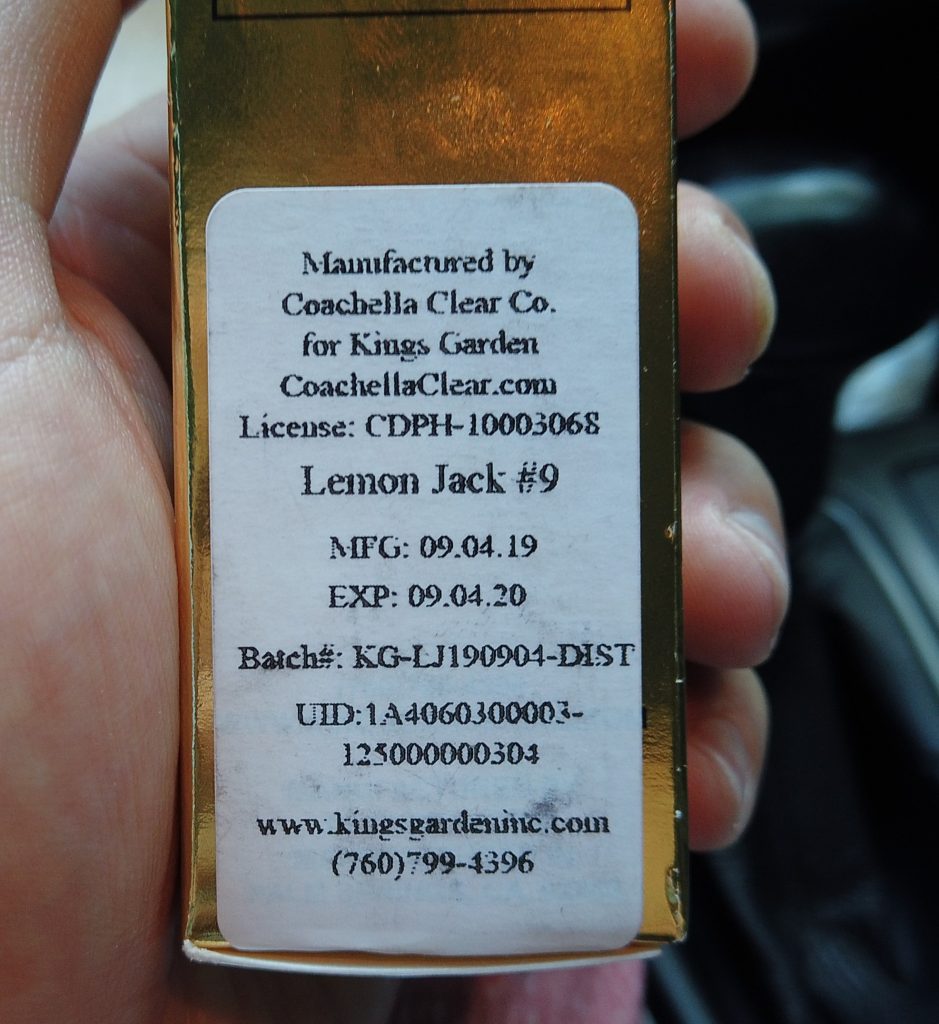 Concluding our review of the Kings Garden cart…
This cart is just okay. It's not great, but it's not absolutely awful. It seems like it was made well it just does not have the same kick as some of the stronger brands. If you are looking for something on the weaker end, this might be a good pick. If you have a strong tolerance like the average DabConnection reader, you may want something else and check our list of the best THC carts in CA for stronger picks.
You can find out more information on King's Garden on their website here.
What are your thoughts on the Kings Garden cartridge? Have you tried it or have a question? Post a comment below or in our forum!