Second only to the legalization of cannabis itself, the safety and regulation of cannabis and its derivative products has been the second-biggest story since states started legalizing it. With growing concerns about product quality, potency, and safety, cannabis testing labs became our only line of defense. Now a Nevada operation has been accused of fudging the results, and they are not the only ones!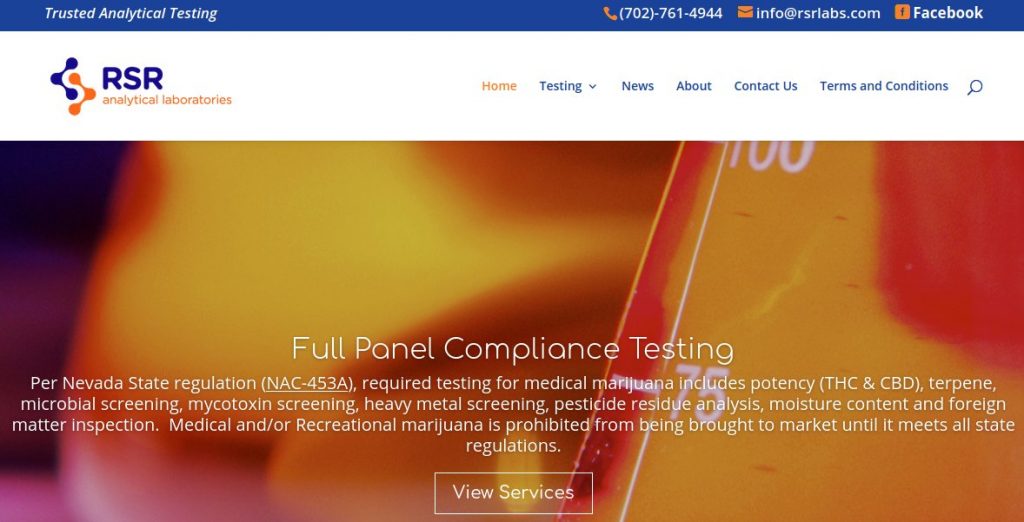 Cannex Nevada LLC Accused
In a recent story at the Las Vegas Review-Journal, Cannex Nevada LLC stands accused by state regulators of passing tainted pot that should have failed, and inflating THC results for clients. The Nevada Cannabis Compliance Board has filed a complaint. Furthermore, the state of Nevada has twice suspended their testing facility since 2017 for failing to follow state regulations. The same incident where tainted product was cleared by the lab allegedly happened on two prior occasions, 2019 and 2020.
Cannex Nevada runs RSR Analytical Laboratories, at 241 W Charleston Blvd #180, Las Vegas, NV 89102. This current story marks the third time the laboratory has been the subject of regulatory complaints. Cannex's managing member, Ric Rushton, could not be reached for comment as of Tuesday, 1/26/20, and the RSR Analytics Laboratories website carries no mention of the regulatory complaints in its "news" section, nor has there been any update on the company's Facebook account since 2017 – when they updated their phone number.
The clients of Cannex, for whom these allegations claim Cannex inflated reported THC levels, include THC Nevada, Silver Sage Wellness, ACC Industries, Prime Cannabis, and Integral Associates (the parent company of Essence dispensaries). Essence alone has four locations in the Las Vegas area: on the Strip, West Las Vegas, South Las Vegas, and Henderson. This is the kind of story that can put a dent in the whole Nevada market.
There's much more to this story, including additional coverage on GanjaPreneur, which raises more concern with every paragraph. There are further allegations that Cannex through RSR Analytics passed heavy metal tests for cannabis samples that should have failed, and that regulators list "232 instances" of bogus tests performed for dispensaries throughout Nevada.
Nevada has enjoyed a reputation as the new cannabis capitol of the world, as we deem it on our sister site DankOil, and part of that reputation is based on Nevada's no-nonsense regulation standards. For a testing lab to coast this long being in this much trouble, this should be an isolated story.
But sadly, it is not…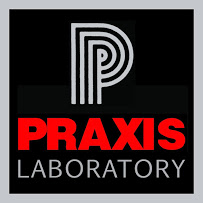 Praxis Laboratory in Washington state shut down
Just last week, Washington state regulators shut down Praxis laboratory (327 N Tower Ave, Centralia, WA 98531) for an emergency suspension to last 180 days. The Washington Liquor and Cannabis Board charges that Praxis falsified data and tried to destroy the evidence. The allegation is that Praxis also inflated THC percentages reported in tested samples. The article states that Praxis officials deny the allegations and blame a disgruntled former employee. Despite this, the company's own website is now taken down, claiming it is "currently undergoing maintenance."
Marijuana Business Daily cites this incident at the Centralia, Washington laboratory as an example of "lack of standards, dubious business practices" that threaten to upend the cannabis testing industry. That article goes on to point out that Nevada regulators launched an investigation into Nevada cannabis labs in September of 2019, finding "doctored levels by cannabis laboratories and products with high levels of yeast and mold on store shelves." There is also an incident reported for Certified Ag Labs in Nevada, again for inflating THC levels in reported test results.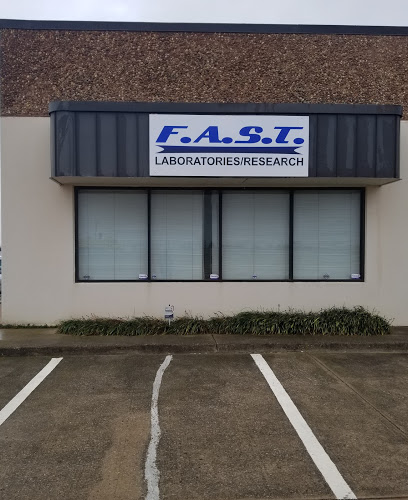 F.A.S.T. Laboratories of Oklahoma City has license revoked
In October of 2020, Tulsa, Oklahoma, the Oklahoma Medical Marijuana Authority shut down F.A.S.T. Laboratories of Oklahoma City after claims that the owner "falsified test results dozens of times." While the company shut down in lieu of paying fines to the OMMA, the reason for the shutdown as stated on the license surrender form was that "disputes among members of closely held management company made continued operations undesirable."
The OMMA alleges that F.A.S.T. Laboratories (3680 E Interstate 240 Service Rd, Oklahoma City, OK 73135) passed numerous samples which "had unsafe levels of lead, mold and bacteria" but were given favorable results anyway. While the Google Maps page for the Oklahoma location shows that the laboratory is "temporarily closed," F.A.S.T. Laboratories is also reported as doing business in Arkansas.
However, a visit to the F.A.S.T. Laboratories website reveals that all of the main content has been gutted, even though the menu and categories are still present. This includes their "about us" and "contact us" pages, now blank. The phone number still visible on the page (501-679-2616) is in an Arkansas area code.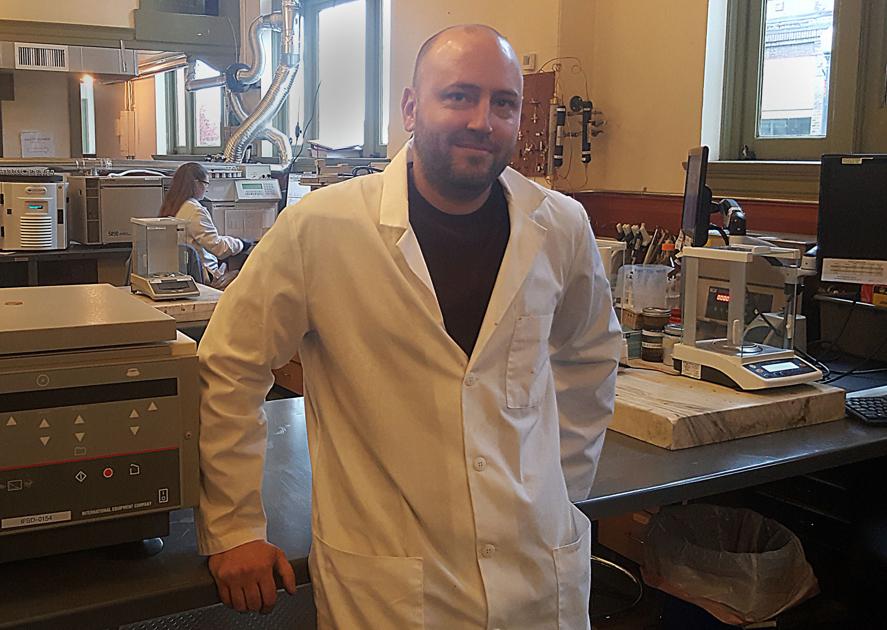 There are many more stories like this…
There are especially incidents with cannabis testing labs in California prior to 2020, but we pick on California a lot around here already.
In January of this year, ProVerde Laboratories in Portland, Maine, got shut down for operating with no license. The lab operator states that he was "unaware medical cannabis laboratories needed a license."
In September of last year, the Oregon Liquor Control Commission shut down Ecotest Labs, for a series of violations which, the OLCC says, posed a "serious danger to the public health and safety."
In August of last year, the Marijuana Regulatory Agency in Detroit, Michigan, shut down Iron Labs of Walled Lake, Michigan. Again, this lab is accused of "finding marijuana that tested above the legal limit for various contaminants but not reporting those test results" and also falsifying the THC levels of tested products.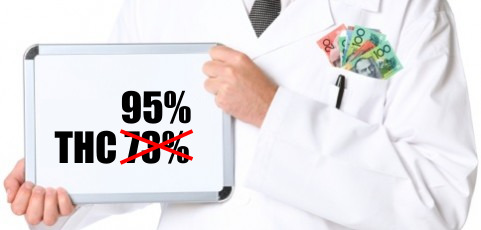 Will the cannabis industry by doomed by corrupt laboratories?
Your humble author does hate so to make a panicky headline out of this. But over time, the pile-up of busted pot labs in seven different states, with numerous violations across several laboratories in Nevada and California, has us all re-thinking this whole legalization thing.
We are always harping at our readers, stay safe, get tested, avoid the fakes and flakes. We are constantly busting unlicensed carts and exposing the companies which put up bogus lab results. After all this, we assume that a consumer can walk into a licensed, regulated cannabis dispensary, buy a licensed, regulated cannabis product, and be reasonably assured that it was tested for safety by a licensed, regulated laboratory.
But billions of dollars circulate in this industry in each state where cannabis is legal,
and apparently that money buys a lot of white coats. A few isolated incidents might be a case of overzealous regulators or, indeed, those fabled "disgruntled former employees." But we've covered something like nine incidents here, and that's just the tip of the iceberg and only the most recent ones.
Readers, how shocked and betrayed are you by corrupt cannabis testing labs?
Hopefully if cannabis is someday legalized on the national level, this would allow enforcement on a federal level and standardized laboratory practices. But as it stands now, we find that even the laboratories we trust with our safety sometimes fail that trust. What's left? Tell us your gripes in the comments here or feel free to start a thread in our forum.