REVIEW OVERVIEW

SUMMARY
Here we will go over Kynd Vape which is also similar to cartridges by Kynd. Turns out these are made by the same people who make Kanji. When it comes down to hitting these and hitting Kanji, they are actually quite similar and the oil seems the same. The only difference is Kanji is a better deal when there is a deal going because you will often find two Kanji 500mg disposable vapes for $40 while Kynd is a 300mg disposable for $15.
Pros:
Low Cost
Consistent and strong oil
Oil vapes slow
Decent taste
Cons:
Could taste better
Kanji is a better deal and it's the same thing
Recommendations: Not much to change here, but if it's this or Kanji and Kanji is cheaper I am taking Kanji.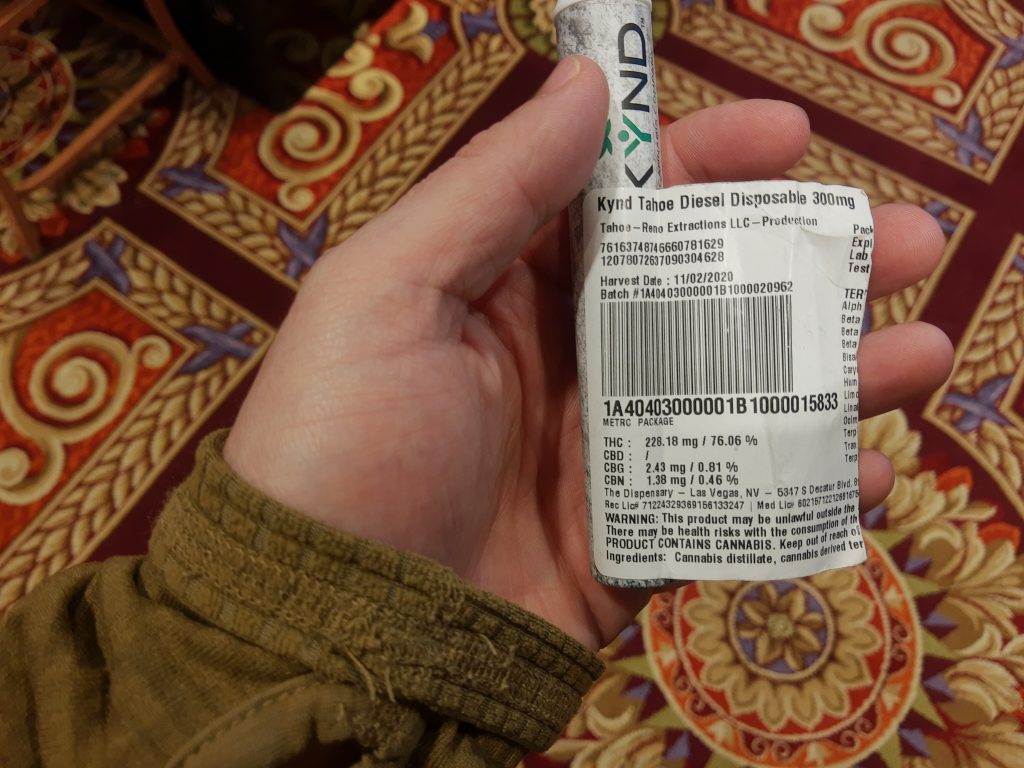 Kynd vapes perform well enough for a standard cart
Without even considering the low cost of Kynd vapes, they are a quality product. It's very much a standard distillate cart but strong. Nothing spectacular about the taste but nothing off either. They use good hardware, and really after you buy these you are left with nothing to complain about.
Kynd vapes and cartridges use CCELL
For the disposable vapes, a small-sized CCELL hardware is used. These are efficient little pieces of hardware that have improved the airflow from what it used to be when it first came out. The hardware is made out of glass. You will find these also used on the Select Elite Weekender, which was great when we tried it but Select carts were not great in the past. The thing is, currently the Kanji is actually better than Select. You might not hear about Kynd or Kanji that much outside of The dispensary and Mint locations. However, it's a great product.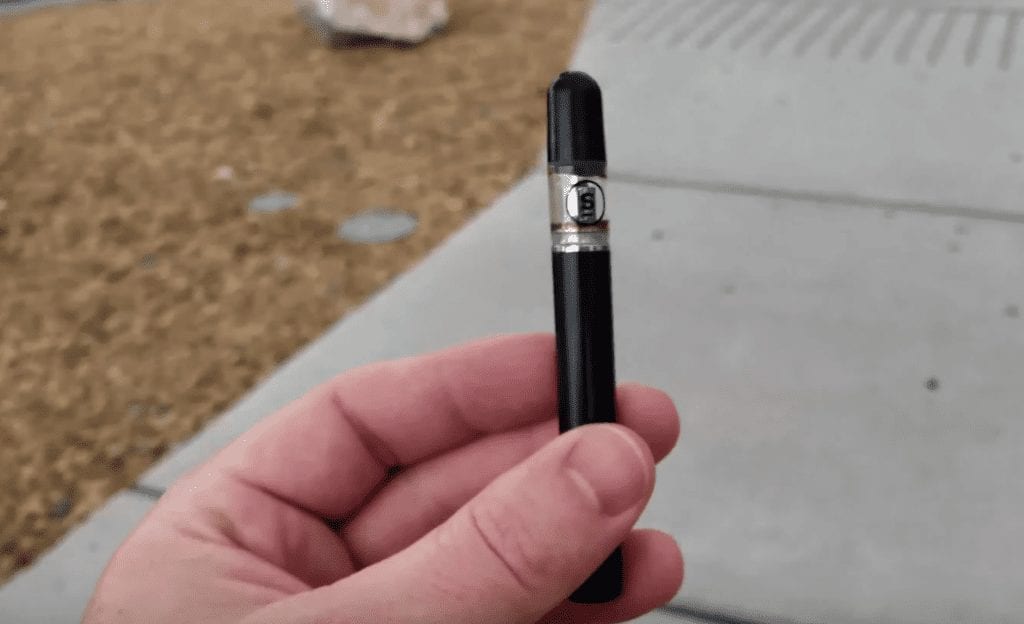 Strong, straightforward distillate
From what we have been trying across multiple states Kanji is definitely in the top 25% for strength from what we have tried so far. Kynd beat out a lot more famous and promoted brands like Cookies and Church. Apparently, these carts are made by the same people that make Tumbleweed and Kanji. However, it seemed like the Kynd vapes are much closer to the Kanji items.  I would say that I prefer Tumbleweed sauce carts, particularly The Clementine. Although this is probably most to the luck of the draw so far there were a couple of Kanjis that were stellar strength and were stronger than the Kynd.  On average its seems pretty much almost exactly the same kind of oil in Kynd and Kanji.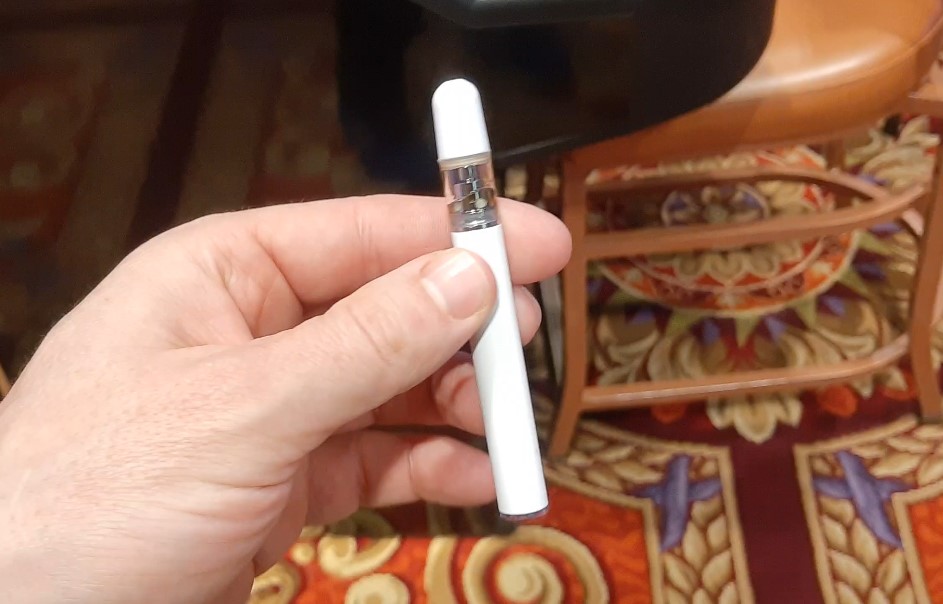 Kynd distillate oil has a standard taste
Nothing to write home about the taste here and nothing to complain about here either. It has the standard type of distillate taste that you find on a lot of the cartridges out there. Some of my favorite cartridges have a more average type of taste, like some of the Roots cartridges, but they are so strong that it makes a top cart.  The Kynd sauce carts kind of fuse live resin, HSH Live Resin, and even Select Elite Live Resin. All do taste better. If we go dollar for dollar, this still represents a great value.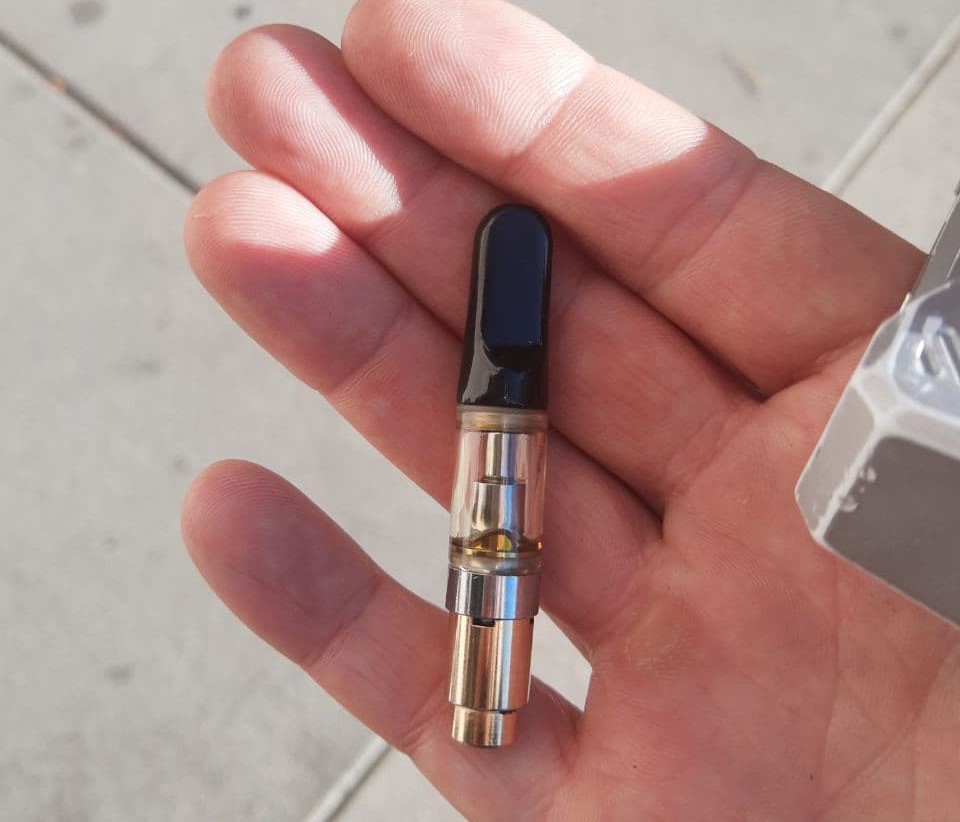 The oil quality is excellent across all we have tried
For this review, I bought six different Kynd disposables. All of them had consistent oil quality and the oil quality didn't change towards the end of the vapes. It stayed consistent through and some of them sat there for over a month before I had a chance to try them. They seem to be making great quality oil for Kynd extracts.
Better than average number of puffs
The oil in the Kynd vapes wasn't the absolutely thickest, but it still lasted quite a bit. The Tumbleweed sauce carts lasted longer than these, but these still lasted a considerable amount of time. If you tried Kanji before, it lasted the exact same time. These are way better than any kind of street carts you are going to find as far as the thickness of the oil.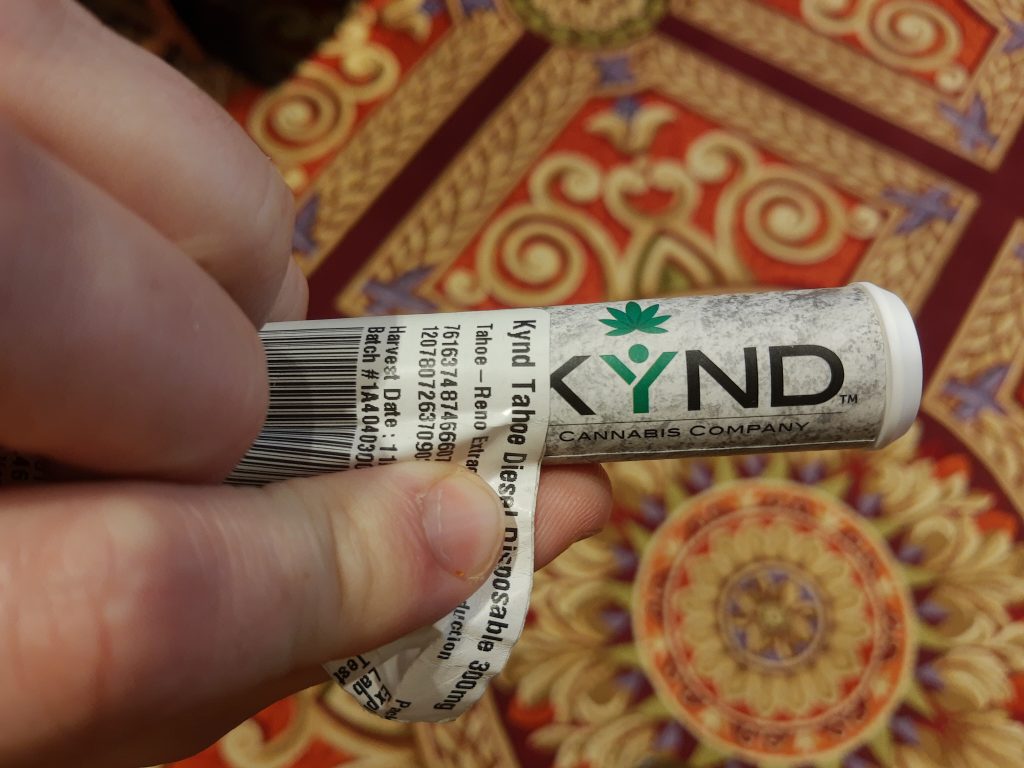 Excellent value but Kanji is still slightly better
There is not much difference between these and Kanji when it comes to performance but on price, which automatically affects the value, Kanji still wins. When you are buying one at a time, you are getting a 500mg cartridge for $20. When you are buying Kynd vapes, you are getting two for $30 but they are 300mg each for a total of 600mg. That's still a great deal for the budget cannabis shopper.
Also, I prefer the way the Kanji hits a little bit over this one. Even though they are both CCELL hardware, I think the mouthpiece offers better airflow on the  Kanji vapes.  Regardless these things are an excellent value and its shows that Nevada has some of the best house brands out there. If there is no Kanji deal going out there I would definitely pick up a couple of these. For anybody that is just a causal traveler and is here for a couple of days, one of these 300 mg vape might be enough for you.
Have you had the chance to try Kynd vapes? What do you think about them? Let us know in the comments or on our forum.