To make sure we clearly designate the difference between counterfeits of real brands and fake brands, today we're showing a counterfeit copy of a real company's branded vape cartridges. Plugplay.com is a real website, a real company running it, a real product sold at real dispensaries. We have reviewed Plug Play and had great things to say about them.
UPDATE 10/25/19: See additional information on the new Plug 'n' Play and counterfeit knock-off comparison, appended after this main story.
UPDATE 12/30/19: Plug Play has now started using a verification service on their packaging.
UPDATE 3/12/20: Plug Play updates their packaging again, see new box-shots.
Which makes it all the more interesting when we received this email…
A counterfeiter tried to sell us fake Plug Play pods
We love it when this happens…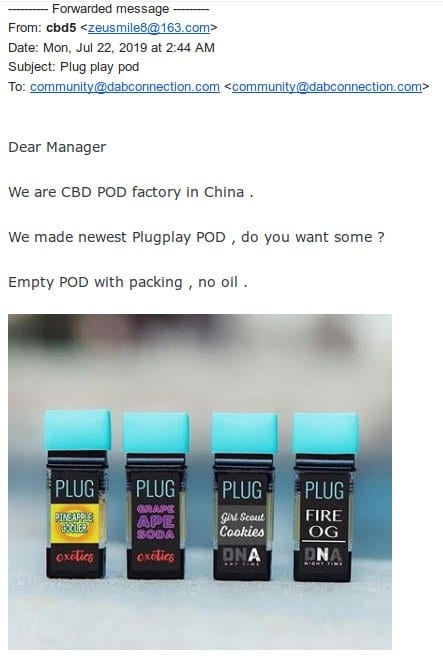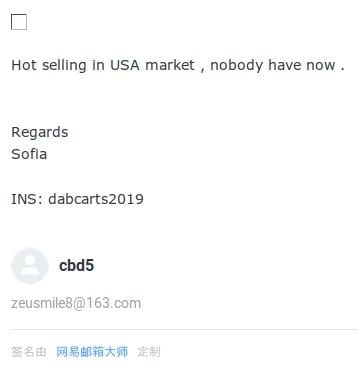 "Hot selling in USA market , nobody have now ." – This is a bald-faced lie, as the PlugPlay website has a whole list of distributors all over California. With a map, "93 retailers," no less.
Out of curiosity, we googled the email address and found this "newcarts9" account with a whole list of fake and counterfeit cartridges, all the usual suspects.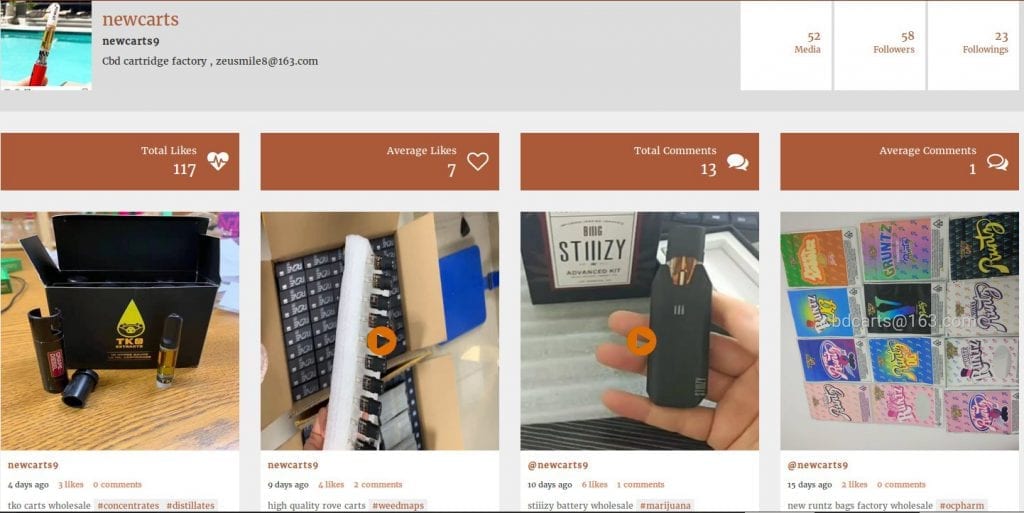 We see counterfeit cartridges at that site for TKO, Rove, Stiiizy (we've covered before), Runtz (we've covered before), West Coast Cure (we've covered before), Smart Bud, Moonrock, Dank (we've covered before), and many more.
The now-obligatory screenshot from DHGate with counterfeit Plug Play merchandise: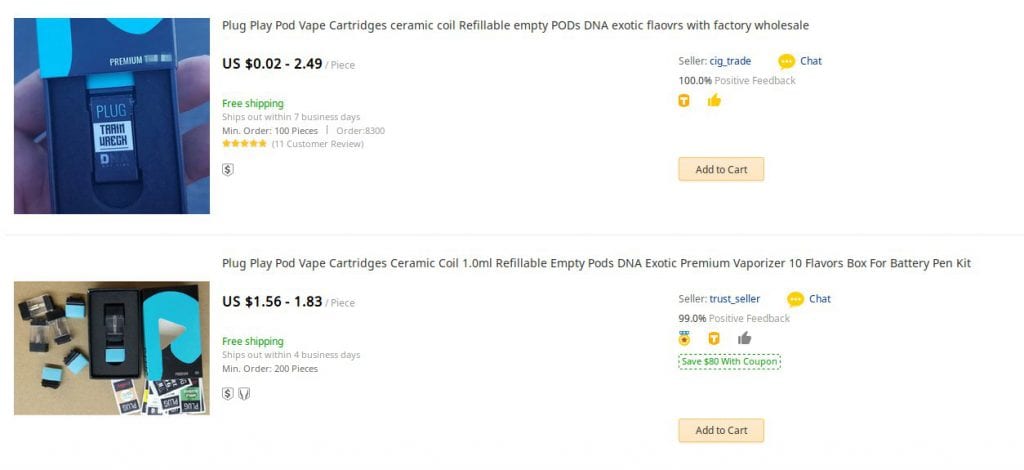 Now we have a sample from the official Plug Play website for a side-to-side: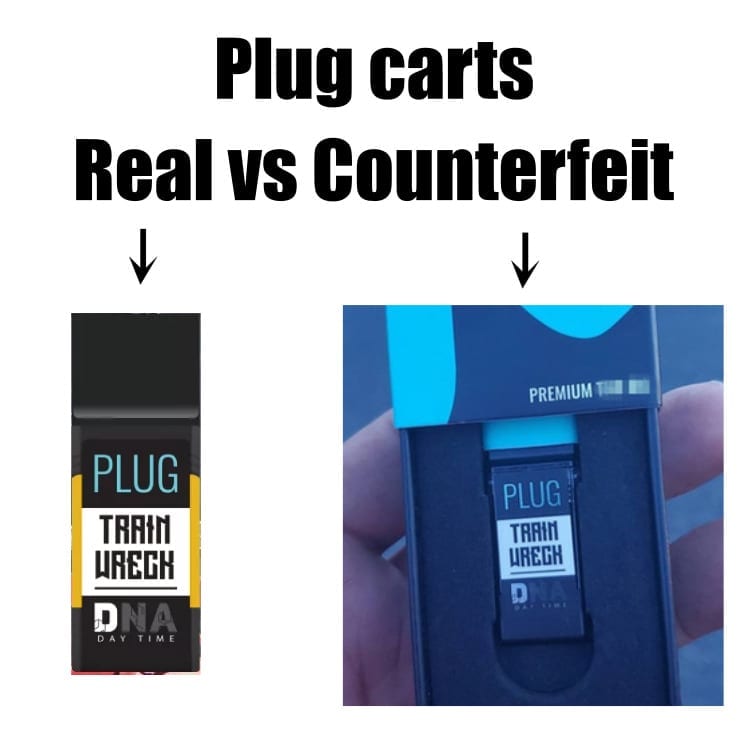 It's difficult to tell here because the DHGate counterfeit is shot with a heavy blue filter, but it appears they got some details of the packaging wrong. The stripes on the sides of the label don't match.
You can get a much clearer idea from the email we were just sent, which is a lot worse knock-off: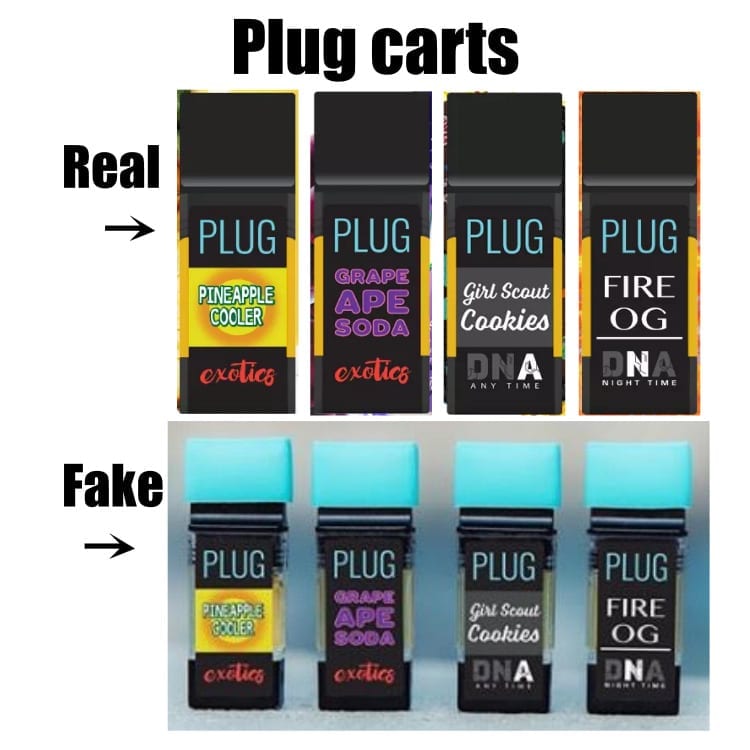 We got the originals from Exotics and DNA at the official site. Note we had to crop them from decorative background graphics on the website display for this example. But you can still see the stripes on the side of the label are wrong, and the shape of the cartridge itself seems off. Note, the real Plug Play label does vary the "DNA" label, bolding letters in turn for "Daytime," "Nighttime," and "Anytime" for Sativa, Indica, and Hybrid, respectively.
Could you be gambling with your life on a counterfeit cart?
Normally we point out here that the problem with getting third-party black market carts is that you don't know what you're getting. Could be pesticides, could be harmful chemical cut, could even be nothing to do with vape oil at all. We've seen, well, you tell us what these are: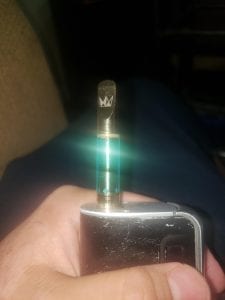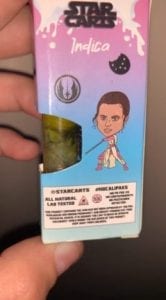 Now, we can't confirm for sure that this is related to fake / counterfeit carts, but the first death from vaping-related respiratory injury has happened in Illinois, a state where the new legalized cannabis policy doesn't go into affect until January 1, 2020. We're definitely going to follow this as updates develop; we're sure the whole dabbing community will be doing the same. From all the reports we've seen so far of people who got sick after using a black market cartridge (such as our Dank carts coverage), you know what outcome we're betting on.
UPDATE 3/12/20: New Plug Play packaging update
Plug Play is one company with great public relations! They listen to their customers and keep up a dialog on social media. This is such a refreshing change from most oil cart companies that are so distant from their user base. We just have to shout-out to Plug Play for being so conscientious.
Peter Tang on team Plug Play has released a new media set for the updated Plug Play packaging.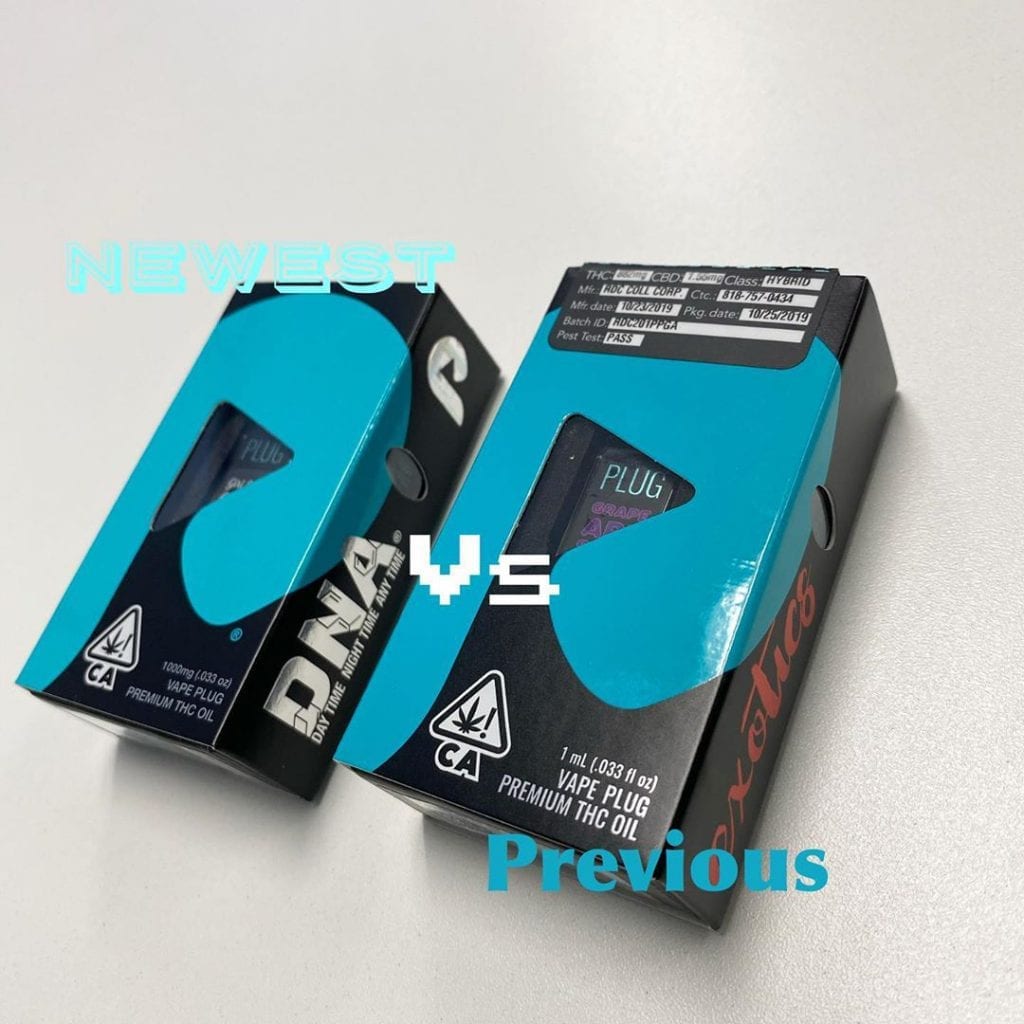 On the left is the new package, on the right is the old, previous package.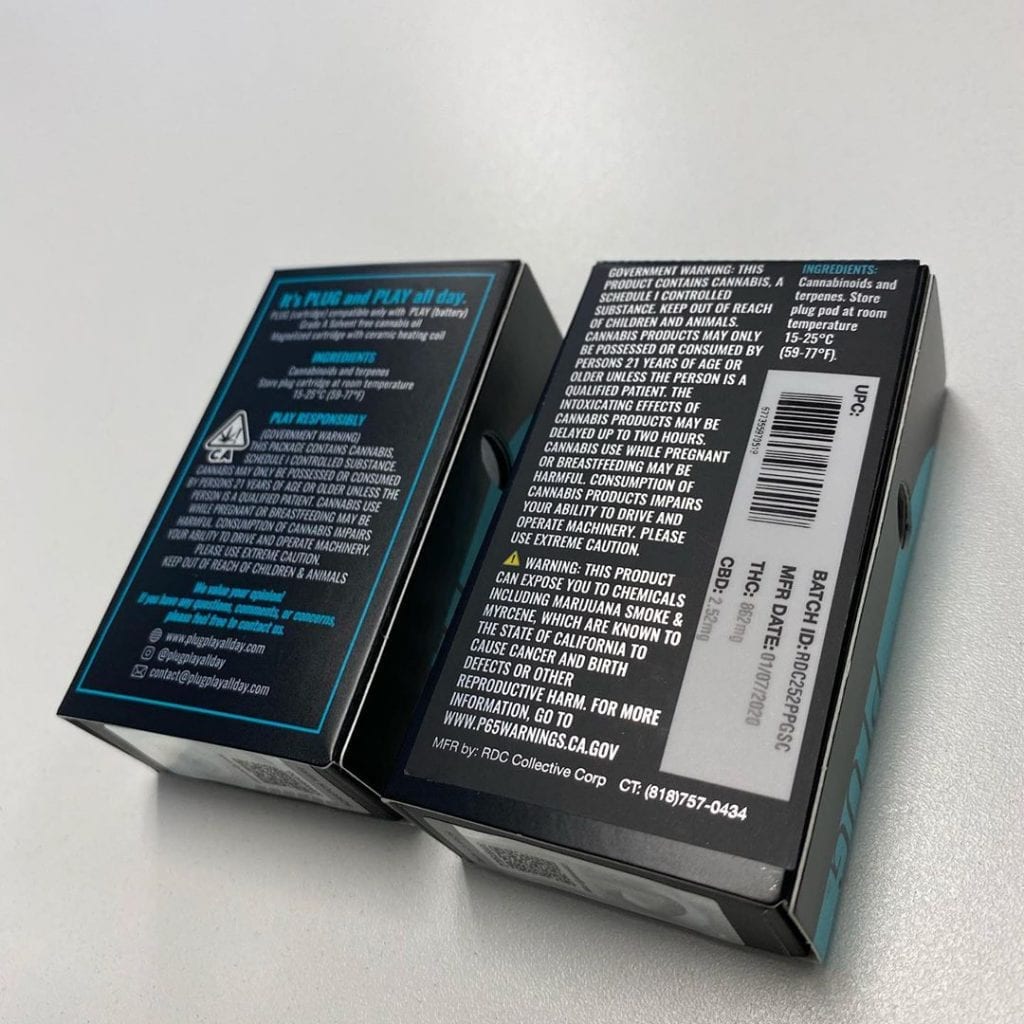 Here the new design is on the right, the old package is on the left. Compliance and testing stickers will be on the back of the packaging.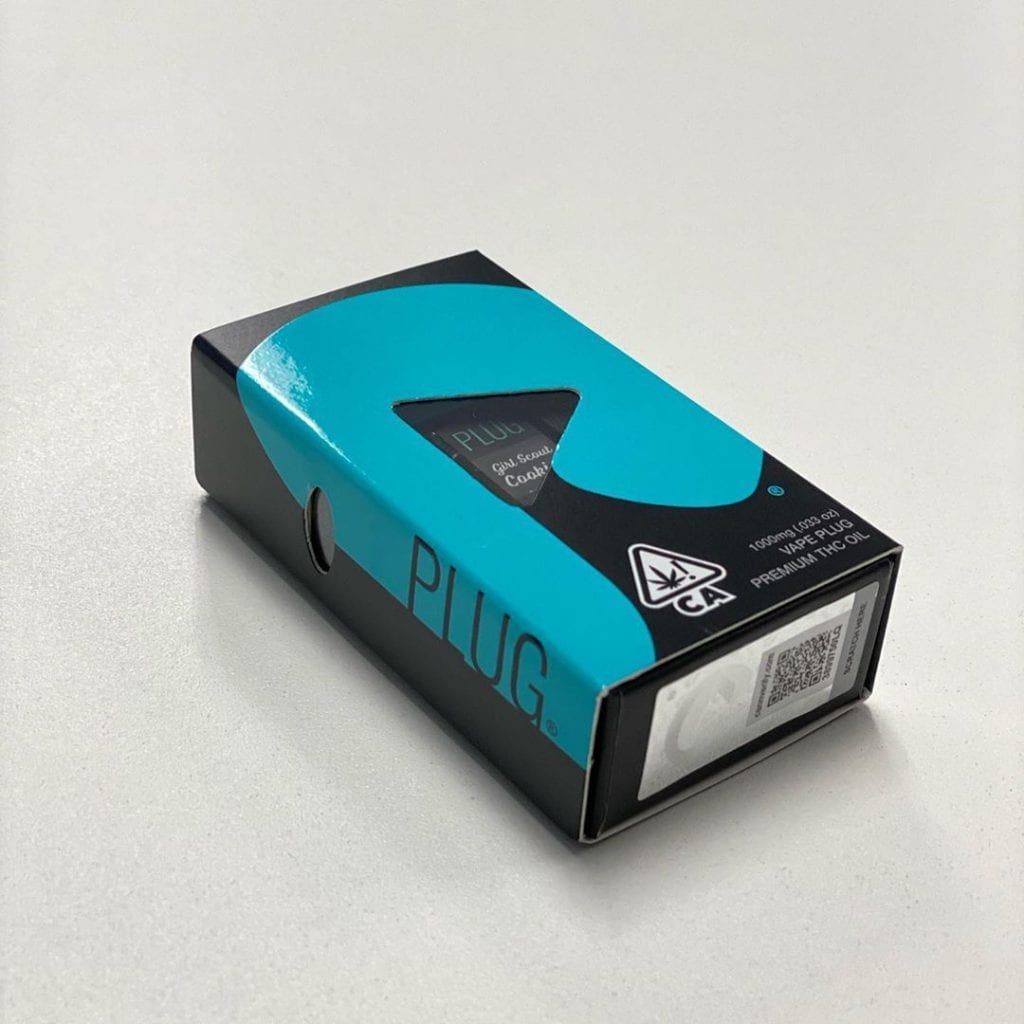 View from the left side.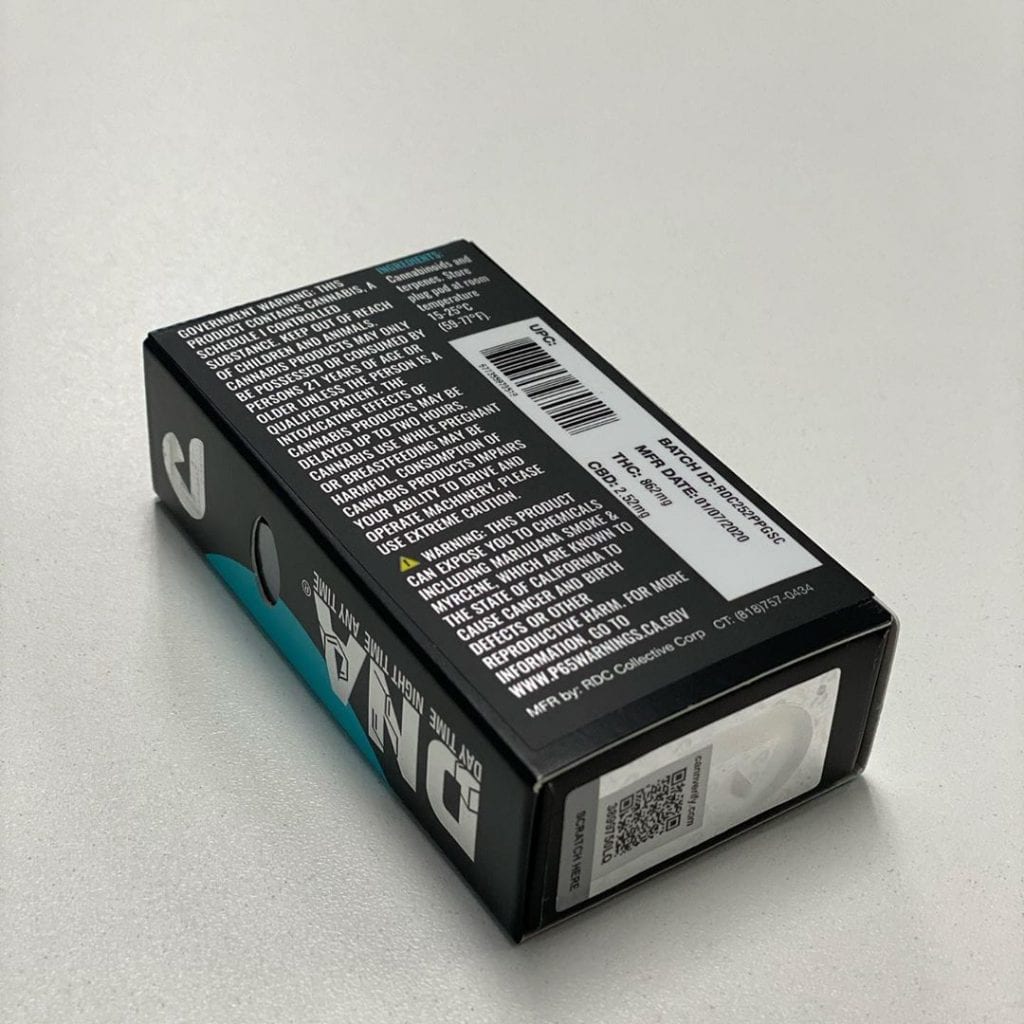 View of the right side and back.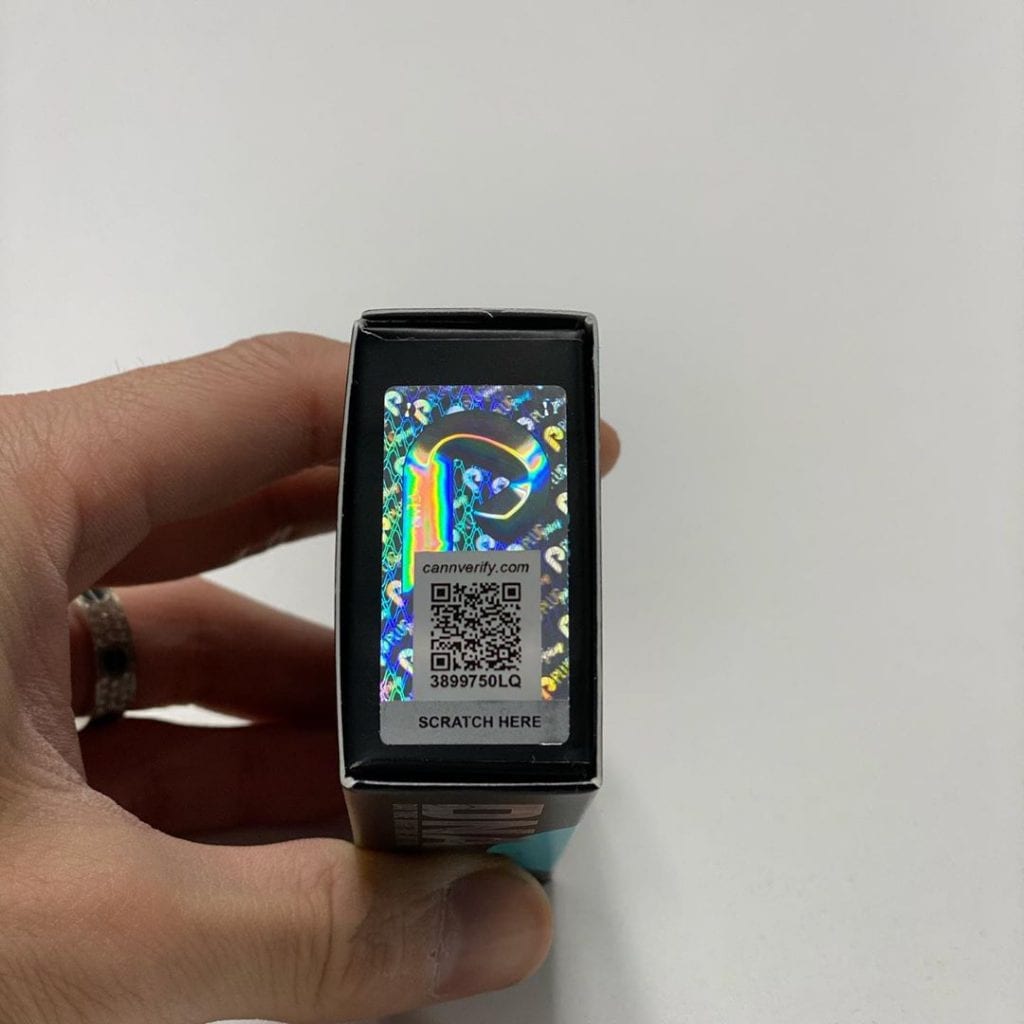 Bottom side. Note the CannVerify sticker, changed to a branded foil hologram. First you scan the QR code for verification that this is an authentic product – this step is for "before you buy." Then after you buy, scratch off the area for the second activation code, which verifies the individual product. Once this step is done, it can't be undone.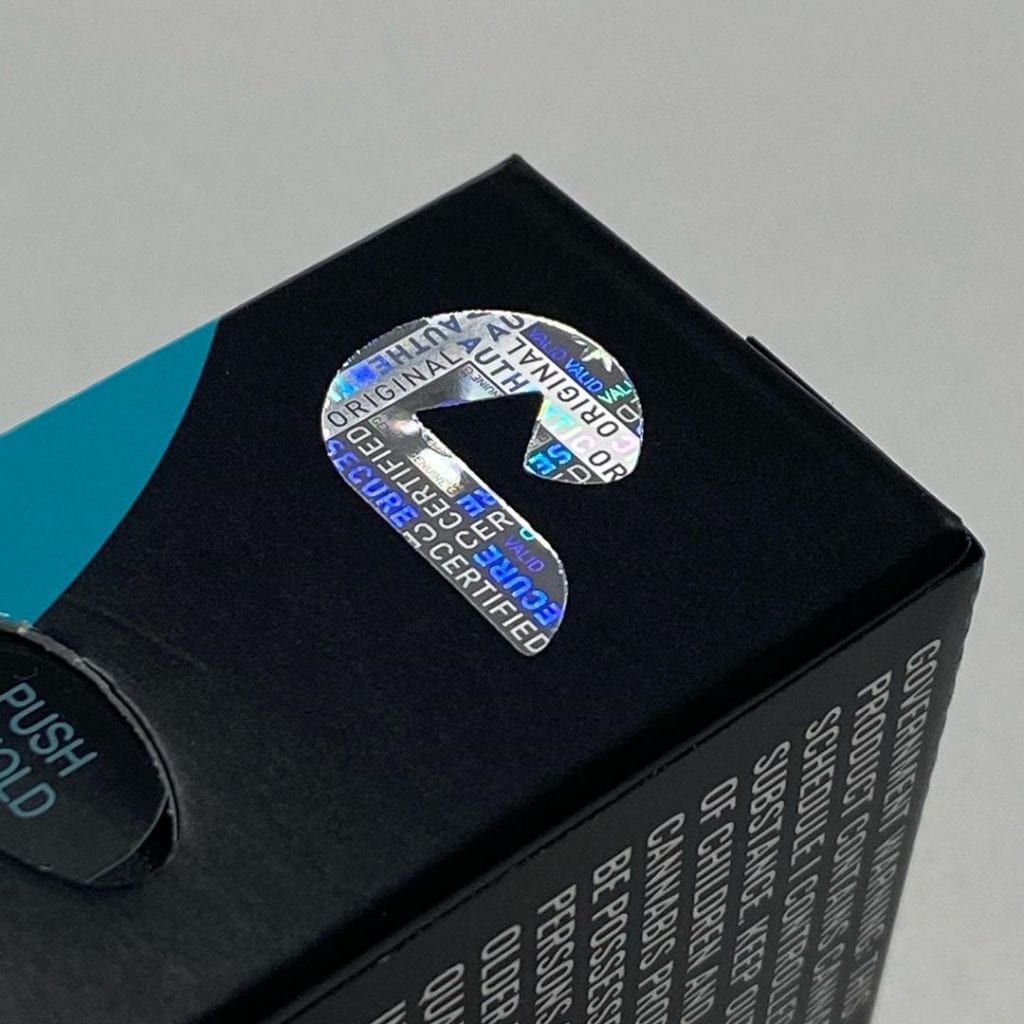 And a close-up of the right side box, showing the updated "P" hologram logo.
Together, this makes an update with numerous security features of the kind we've come to expect from Plug Play.
#plugplay #plugplayallday #keepplayin #nobuttplugs #shoplegal
UPDATE 12/30/19: Plug Play is using CannVerify
Plug Play is one brand that has stayed on top of new developments in the market and have not let themselves be pushed around by the black market. In response to the counterfeit knockoffs, they're now using CannVerify's system.
CannVerify is blockchain technology which attaches a QR code to the product, which you can scan and check with their website. So with any mobile device, you can snap the QR code and verify that you are holding genuine Plug Play, then vape with confidence!
Along with that, they've also updated their packaging with seals and stickers. So if you suspect a fake Plug Play, try to peel the "CA!" triangle sticker or the batch info. If they're printed on the box, they're fake.
Here's Plug Play's official Instagram and YouTube channel where you may find out more about this and other updates.
UPDATE 10/25/19 new Plug 'n' Play comparisons
"Cartbusta," on Instagram (an alias for Plug 'n' Play personnel?) has posted updated comparisons between real and counterfeit versions of their cartridges.
Have you encountered Plug Play counterfeits in the wild?
We'd love to hear from you in the comments below or in our forum!