REVIEW OVERVIEW

SUMMARY

Cresco delivers a strong cart that delivers thick and satisfying hits, but its flavor is so light it is nearly non-existent.
Cresco cartridges are manufactured by Cresco Labs. Started in 2010, it is a company that is among the fastest growing in the newly formed cannabis industry. Operating in 11 states and with 15 active production facilities, they're a true powerhouse in the market. They create an array of cannabis products from flower to shatter, manufacturing everything in-house.
All of their products are classified into one of three color coded sections by strain. Rise, which is sativa dominant and color coded red. Refresh, which is a hybrid and color coded green. Rest, which is indica dominant and color coded blue. Their vape cartridges make use of CCELL technology and are available for retail purchase in California and Illinois.
In this review we'll be checking out their Dream Walker cartridge and see if it can have us walking on the clouds.
Pros:
Strong live resin distillate
Consistent thick hits
Zero off flavors
Long lasting high
Cons:
Flavor nearly nonexistent
Recommendations: A more full bodied flavor profile and better packaging would make this cart able to compete with the best.
Check out our video review of the Cresco Labs cartridge below and keep reading on for the in depth review.
Cresco Labs cartridge hits as clean as its packaging looks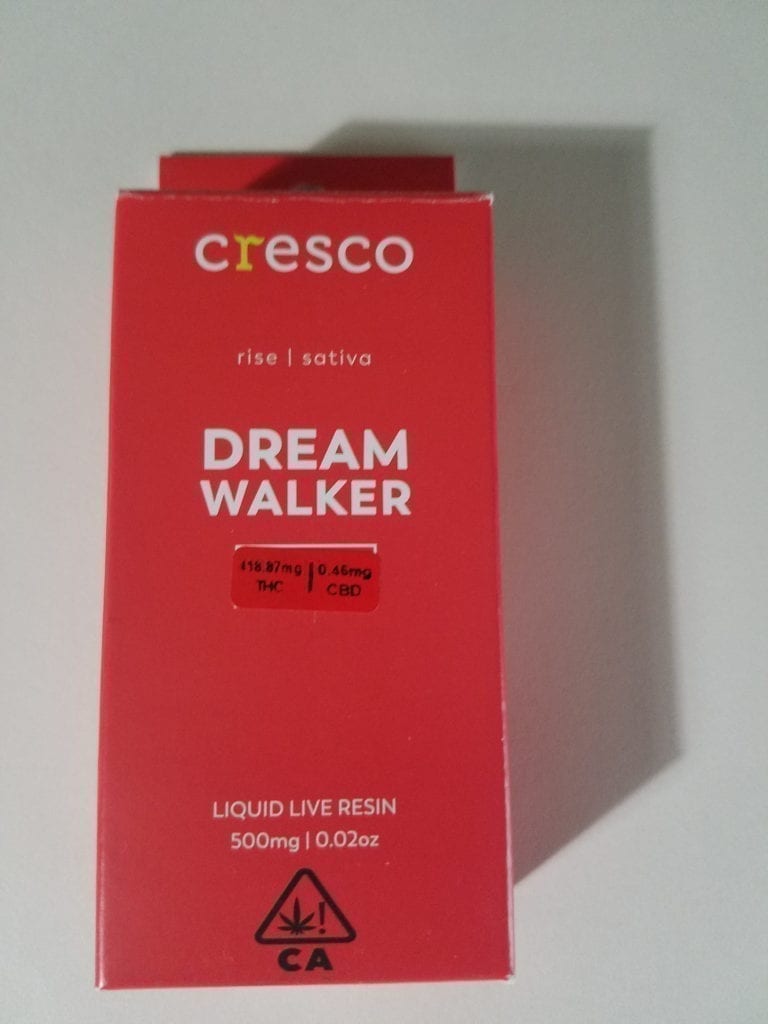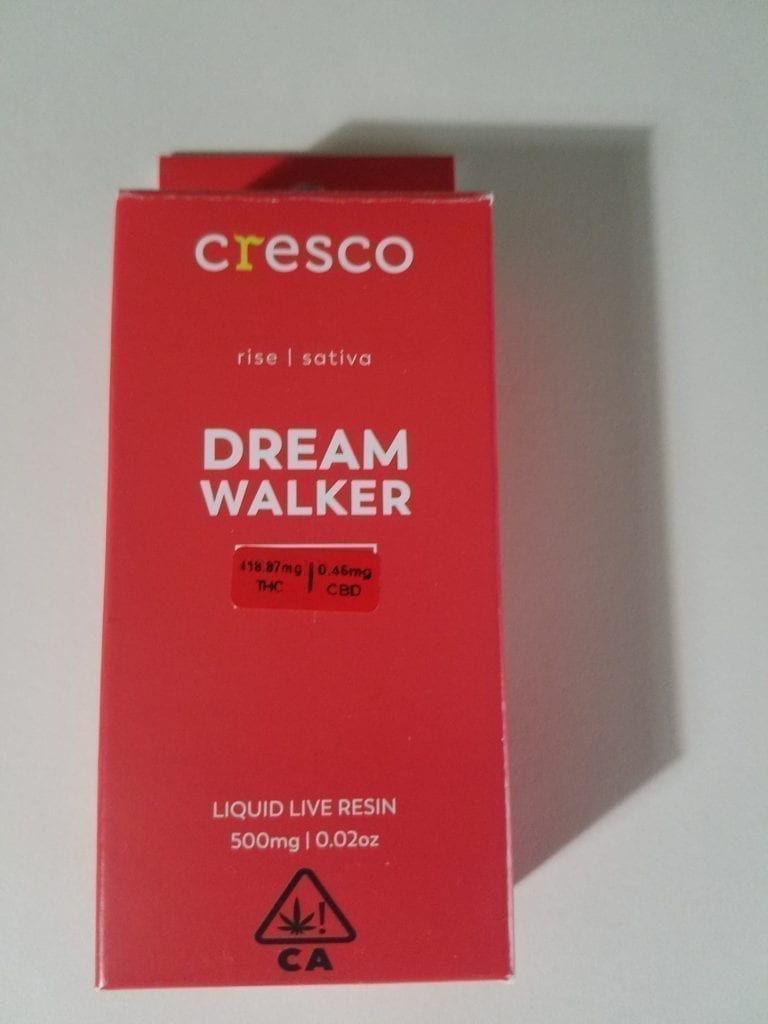 The Cresco cart is filled with a high potency live resin that has a perfectly crystal clean taste. Perhaps a bit too clean in some ways, as its flavor is so light it's almost not even there. To its benefit the flavor it does have is very clean and natural, a light floral toasty flavor that is never bitter or burnt. There isn't even a hint of chemical or unnatural tastes either, something one would hope for at their high price point.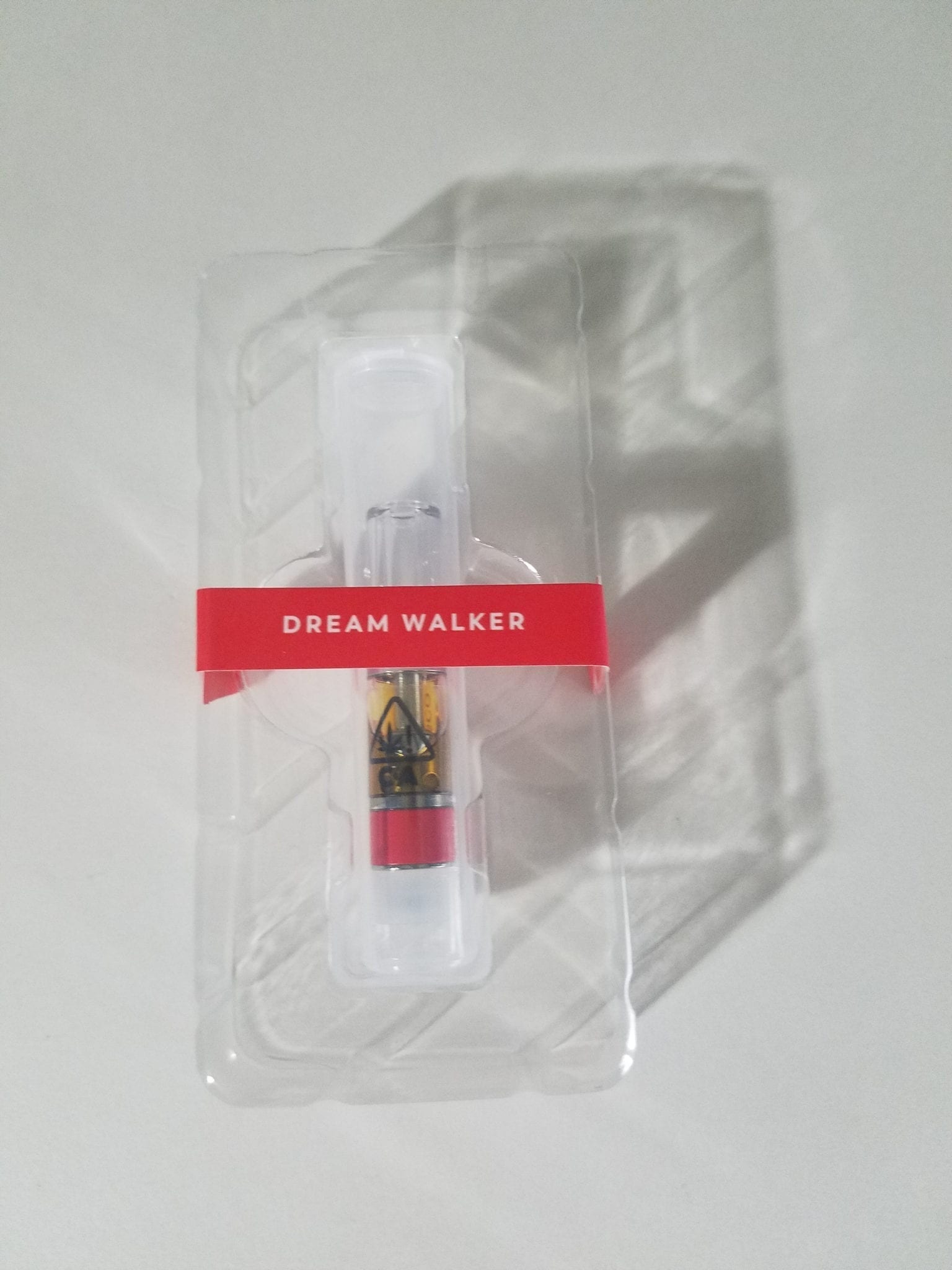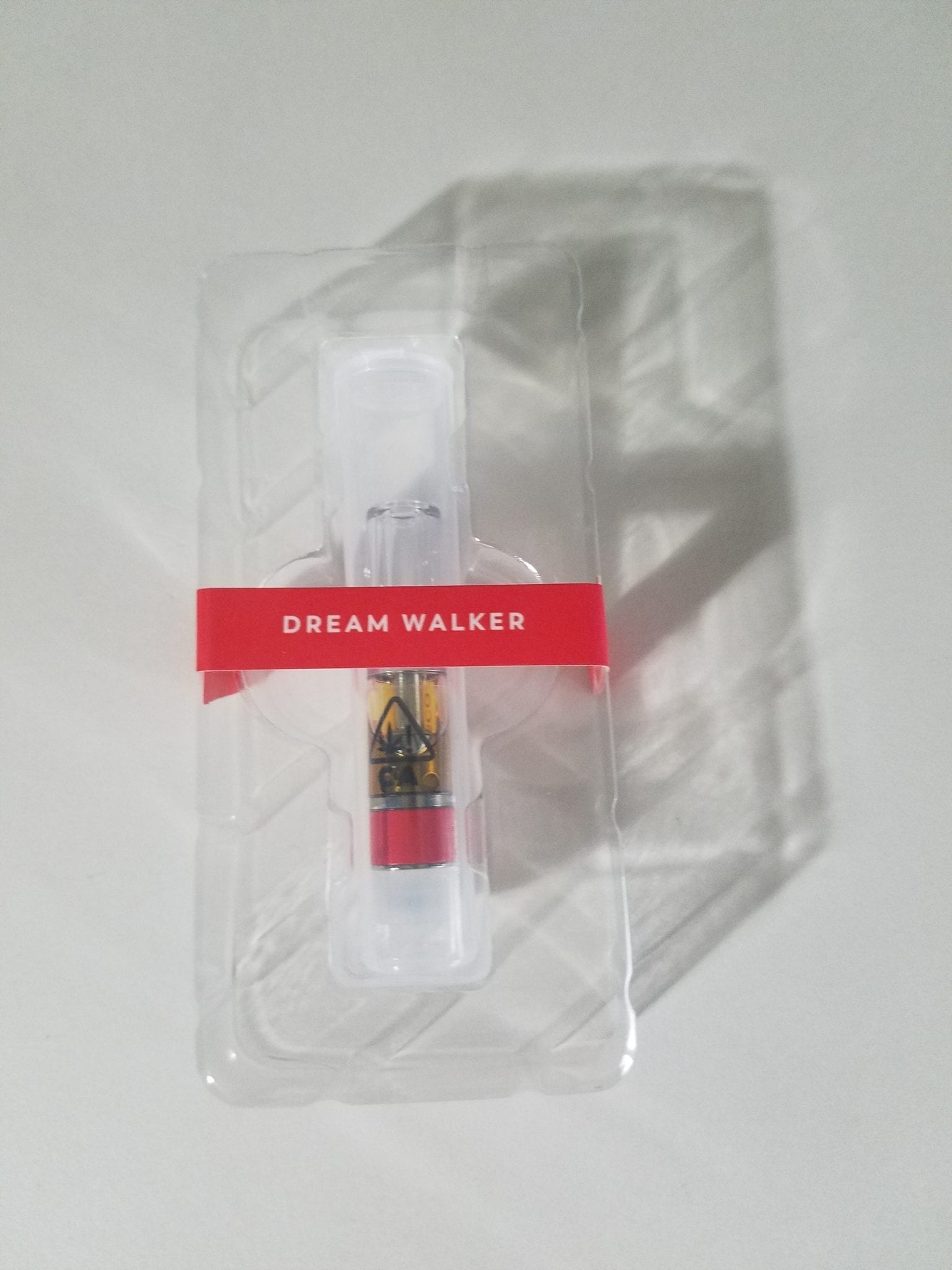 CCELL hardware consistent as ever
Cresco Labs makes use of a pretty standard CCELL cart design, the M6T. A simple color band on the housing denotes whether it is a Rise, Refresh or Rest cart. The mouthpiece is a plain clear acrylic plastic tube and the Cresco brand name is printed across the oil chamber. The hits it provides are thick and consistent to the very end. There's little to complain about but it would be nice for them to provide a more robust flavor profile to take advantage of the CCELL's thick clouds.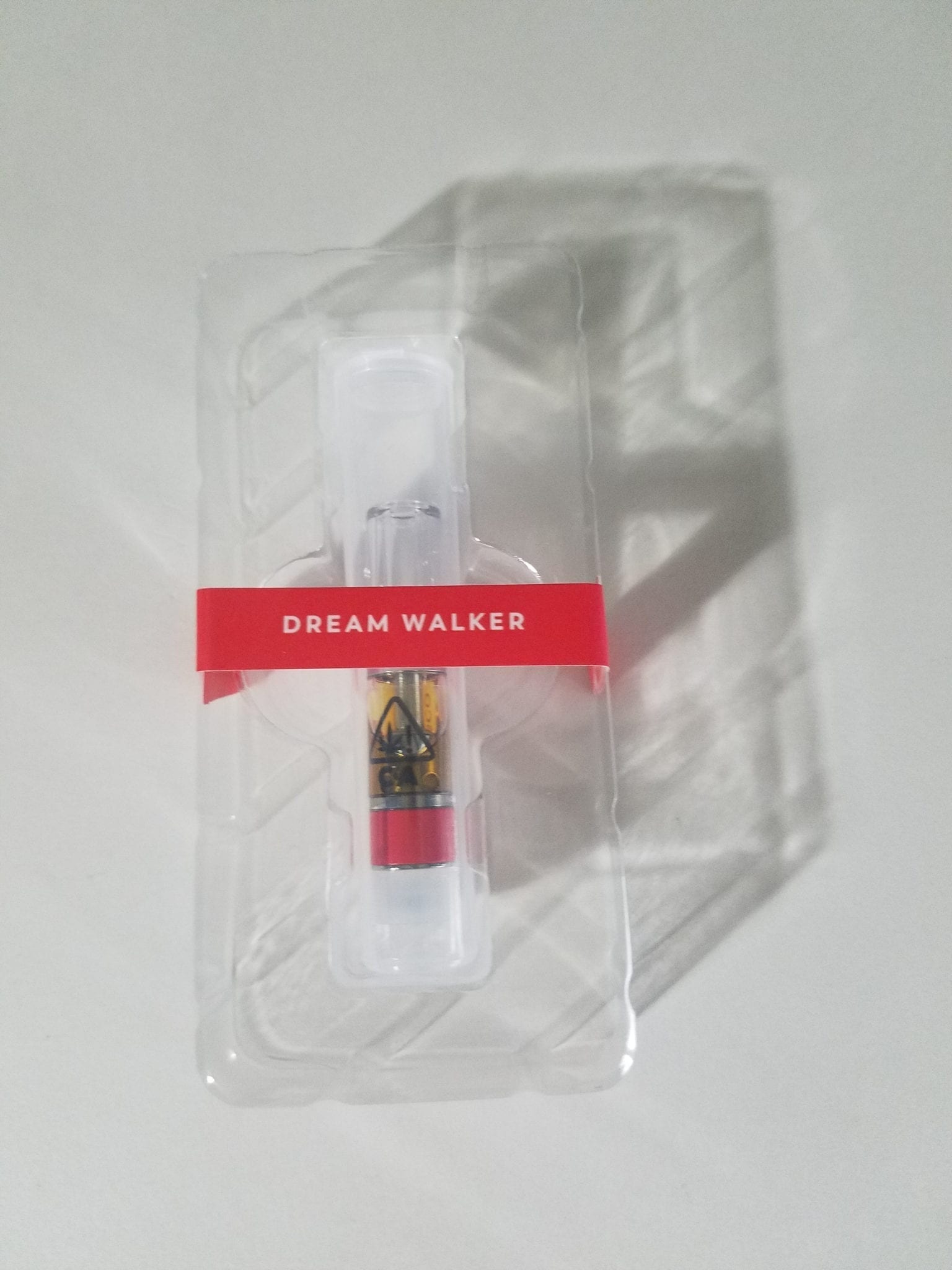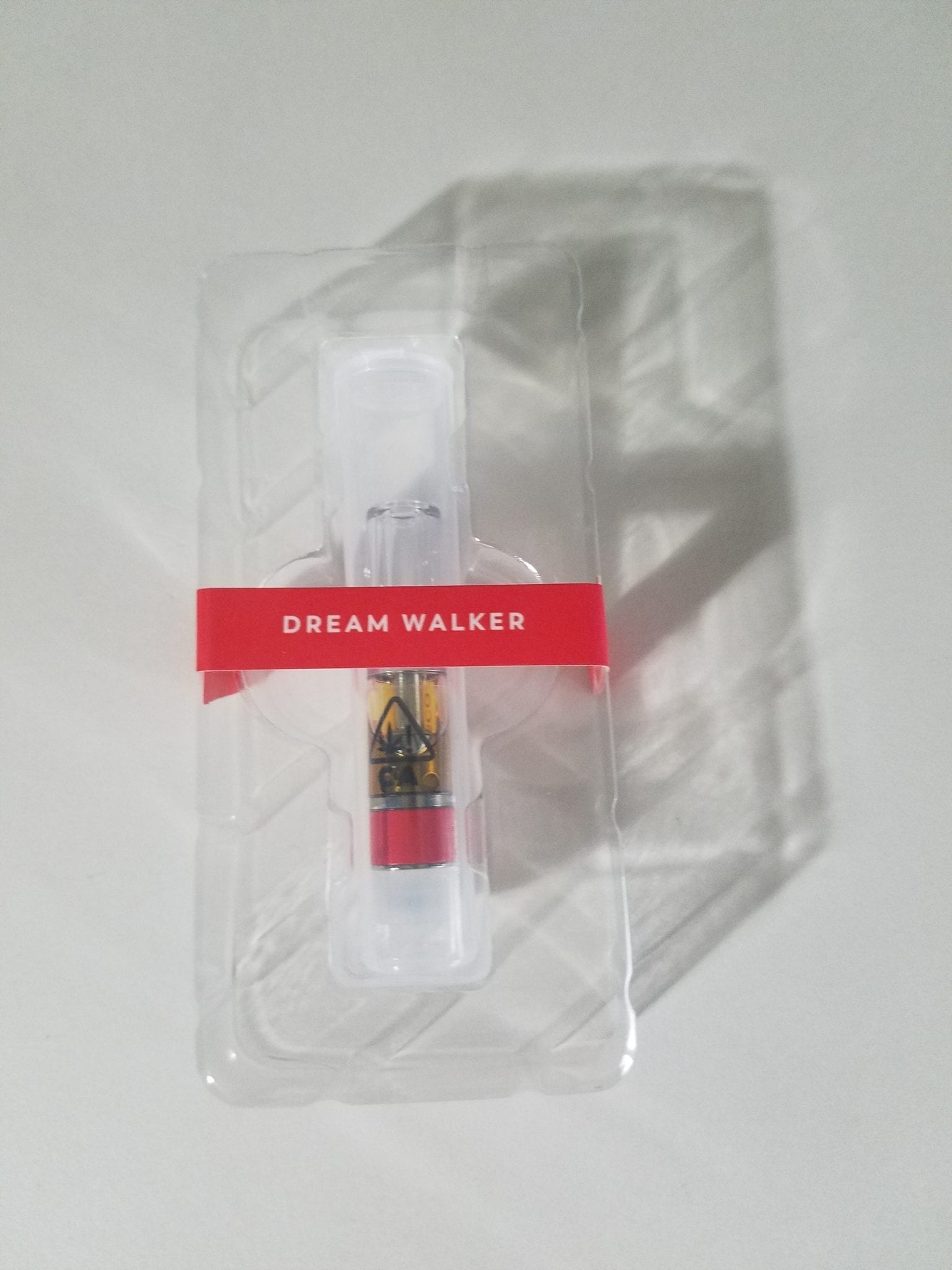 Cresco carts aren't cheap but they're not slouches either
While the cartridge is definitely one of the pricier ones out there it is filled with a very high potency live resin, which is more expensive to produce than standard distillate. The high hit heavy with just a couple hits even with my higher tolerances and lasted for a few hours at a time. The high is very chill and relaxing but mentally productive, a bit more physically sedative than some sativas but not in an unpleasant way. The cart itself lasted about five days of heavy use.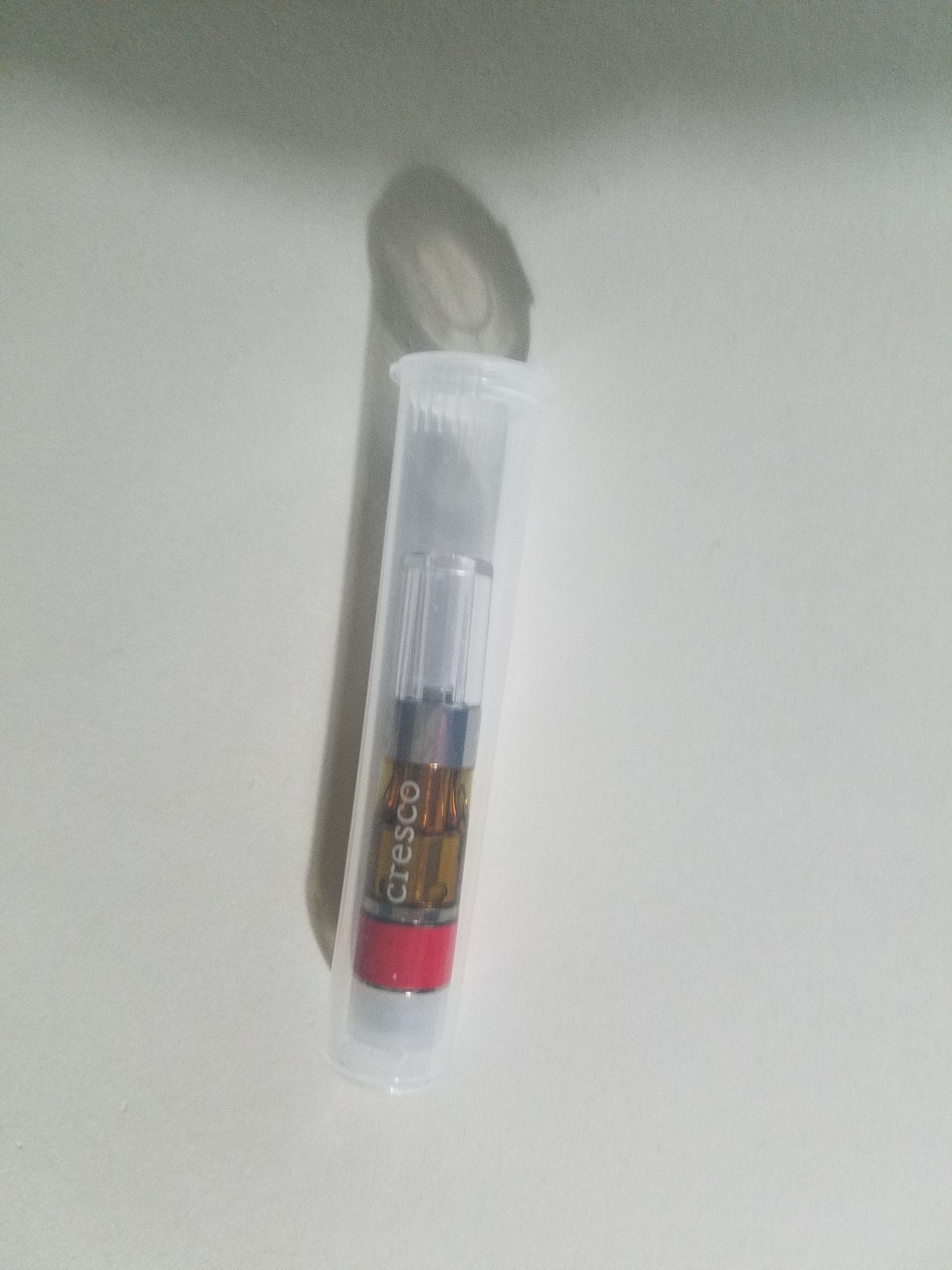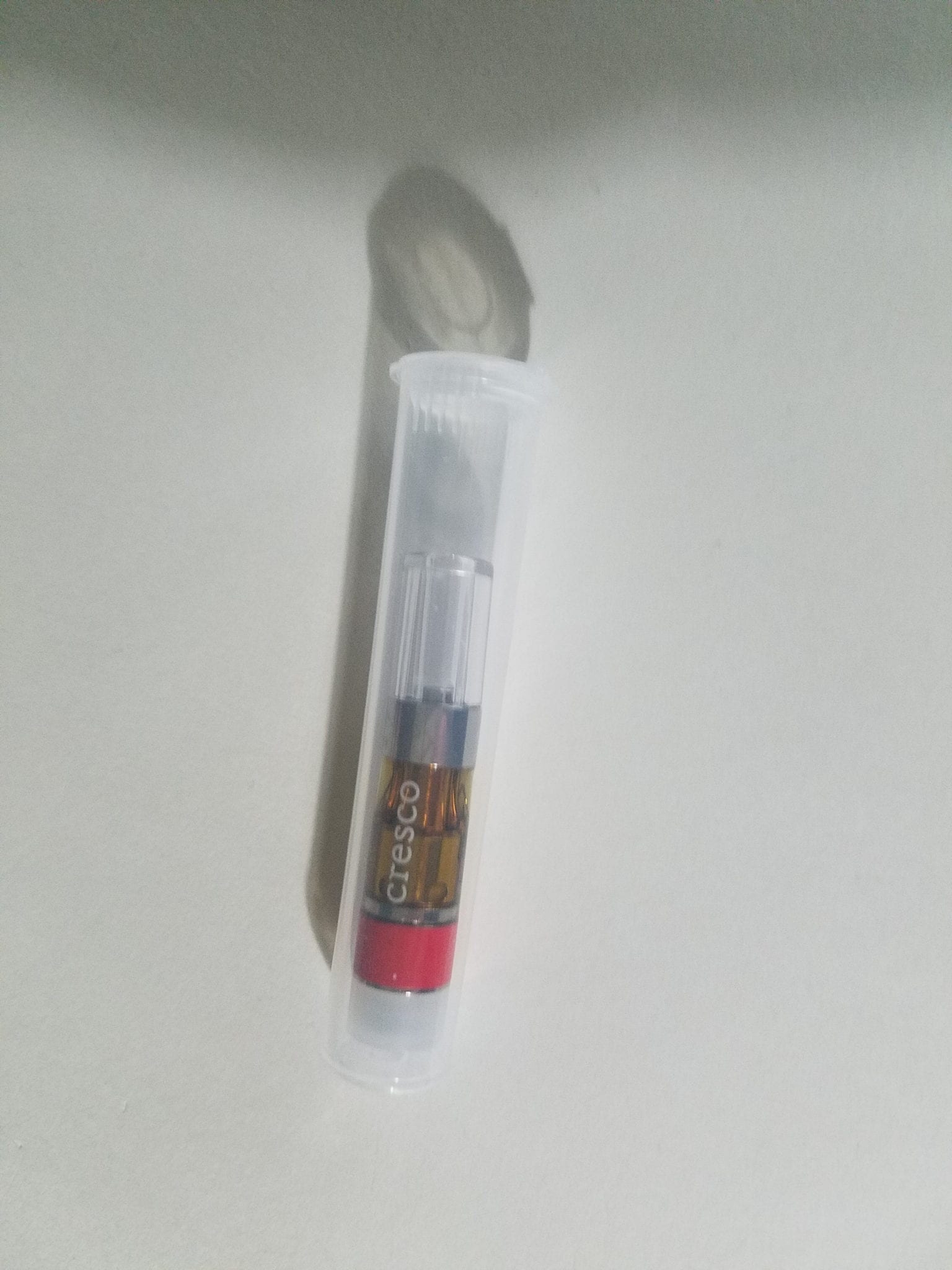 Cresco prices a bit high for its compromises
At a price point of $50 for a half gram, that's not bad, but it's not fantastic either. Overall I'd say you certainly get what you pay for on the potency and efficiency side of things, with each cart providing plenty of high potency hits. However it fails to deliver anything standout or overly memorable like the Korova Super Silver Haze cart did. They've got a bit of a way to go to compete on that level, one can hope that with as large a company as they are they can make the adjustments necessary.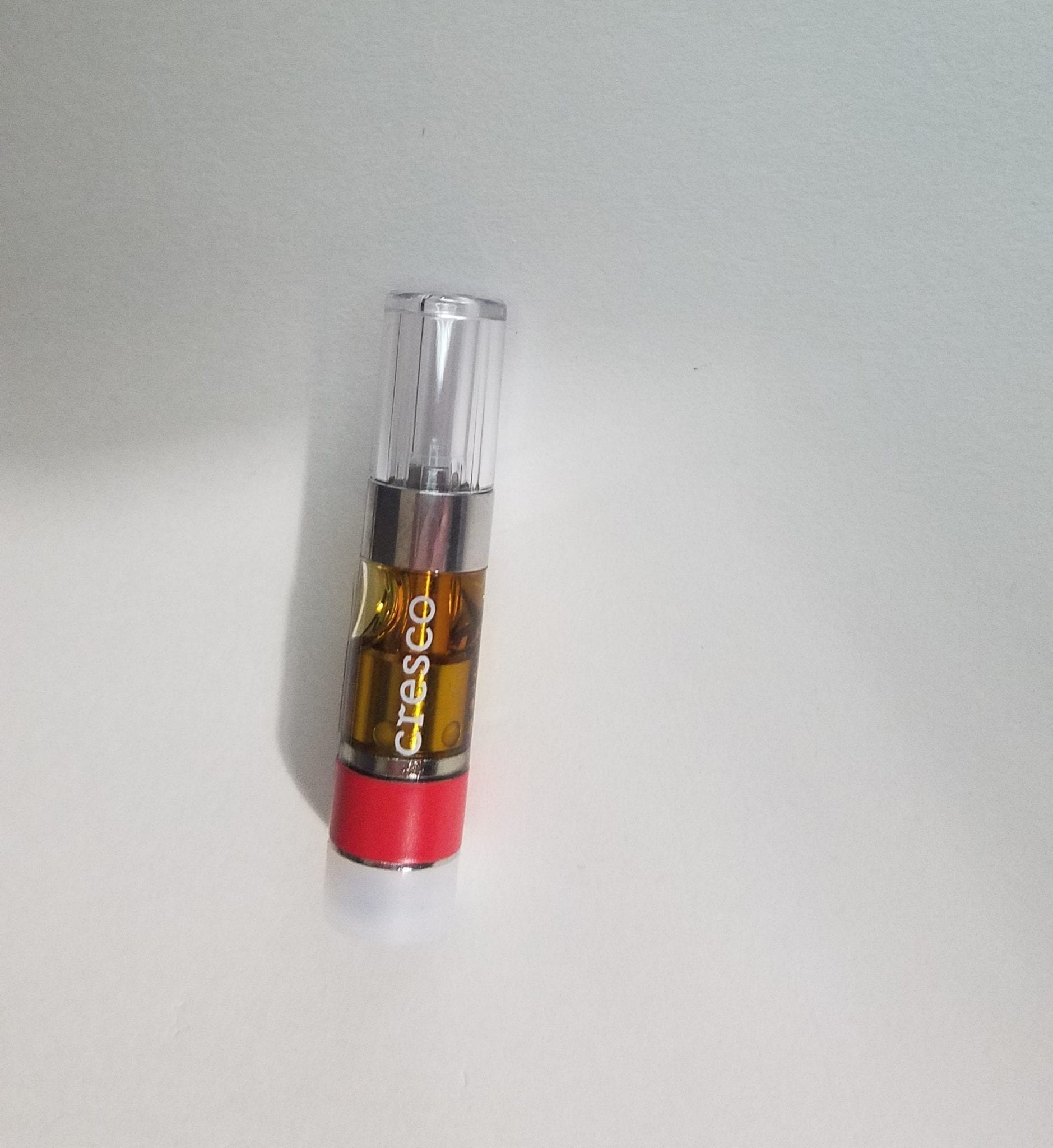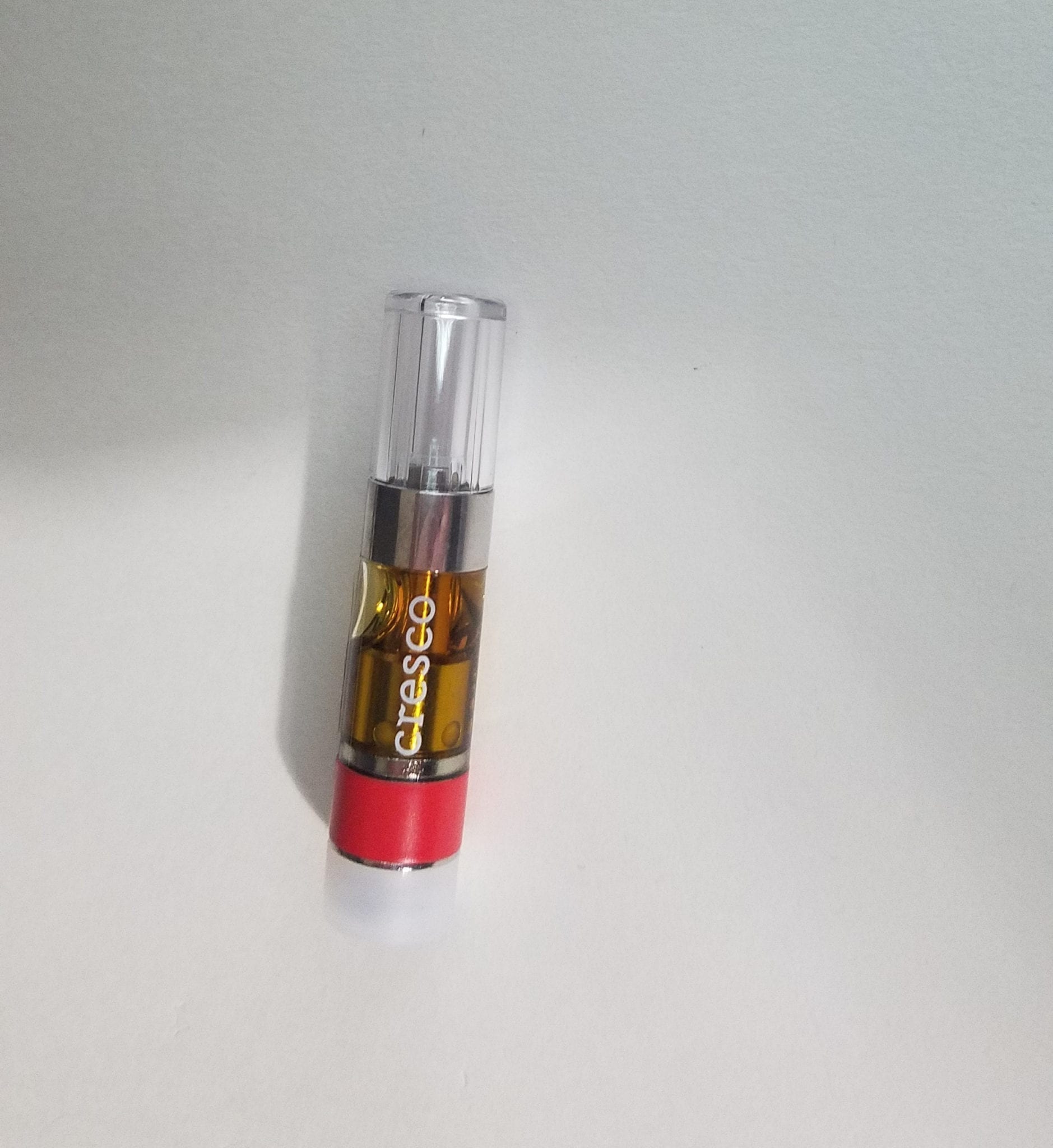 Not providing tests isn't a good look for Cresco Labs
The packaging for the Cresco cartridge provides only incredibly vague unhelpful information and nothing in the way of any verification for what they have. No testing results is pretty common on carts, however at this price we did expect it.
This definitely negatively impacts the perception of the oil regardless of its otherwise seemingly good quality. When even cheaper carts like NUG freely provide their testing it's not encouraging for higher end cartridge manufacturers not to. It makes one wonder if they have something to hide even if that isn't necessarily the case.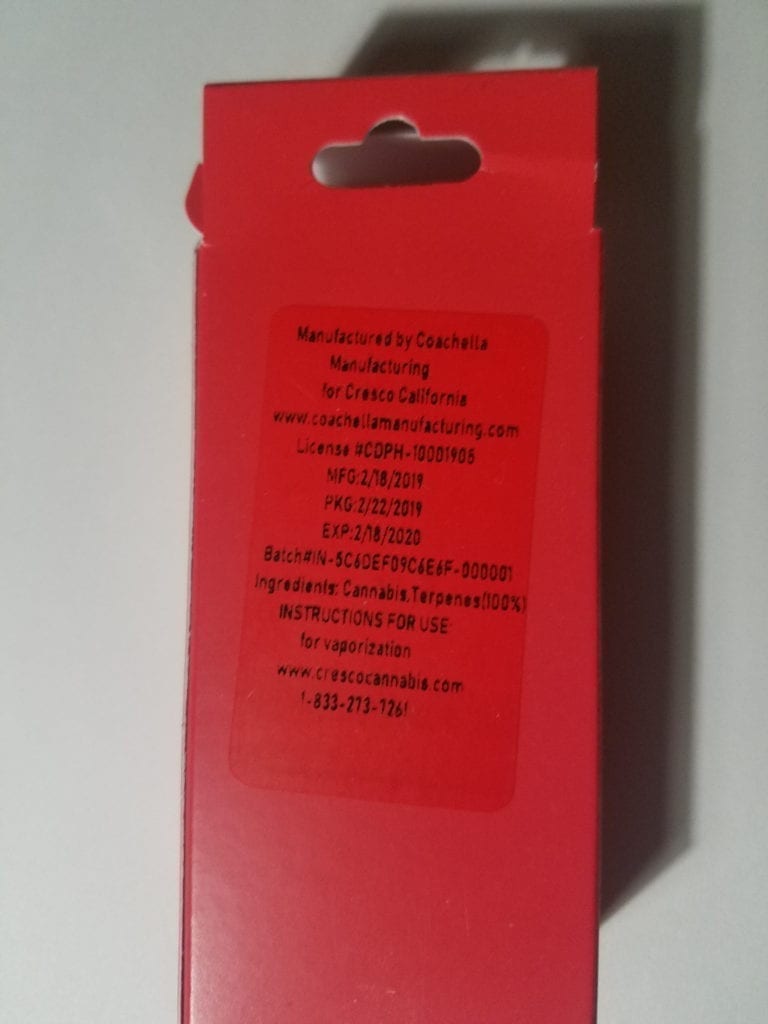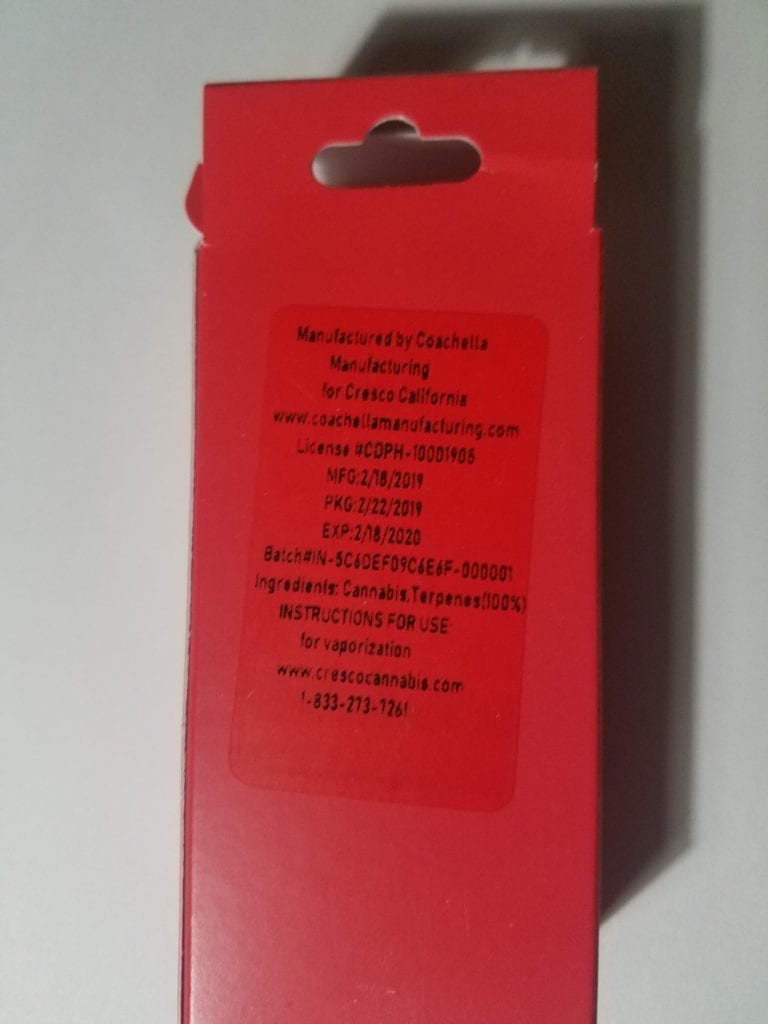 Cresco Labs cart could use some refinement
While the high it delivers is definitely pleasant and long lasting it falls short on flavor, leaving nothing memorable. Its packaging is also so simplistic that it leaves very little impression and, overall, this makes for a very unmemorable cartridge. Combined with the lack of testing and at the high price point it is that's something that's not easy to accept. An organization the size of Cresco should be showing lab results.  This definitely puts them on a losing foot against the likes of Kurvana, Jetty and Airo Pro.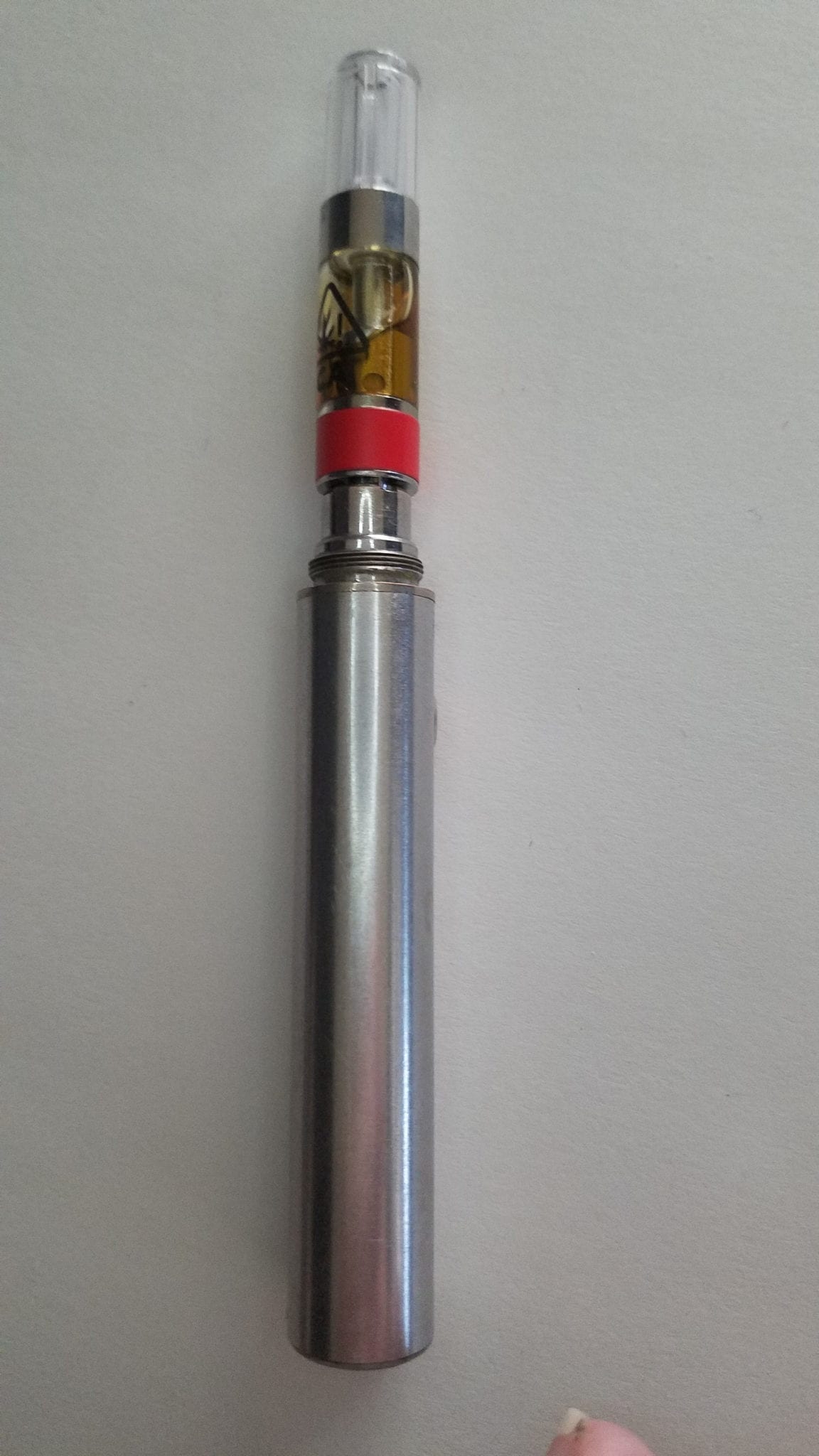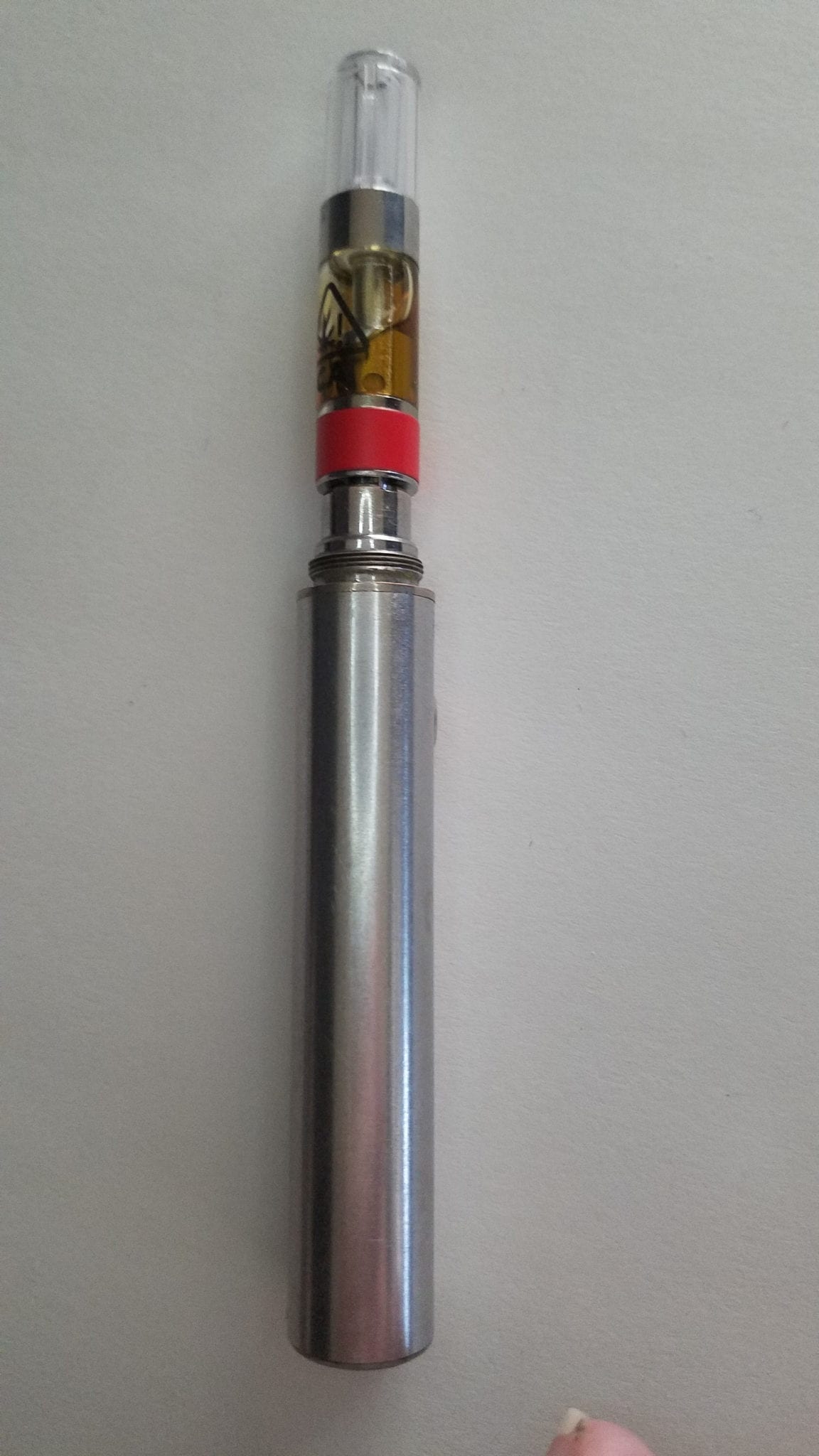 In closing on this Cresco Labs cartridge review…
Cresco provides a good quality distillate but it falls short in a couple key areas that prevent it from ranking among the best. One would expect better out of such a well established company. Right now I can't recommend this cart given how expensive it is and that there are better options for less. If you're not bothered by the cost or you can get one at a bargain somewhere then it does provide a good high, but its lack of flavor and total lack of testing results makes it not something I could recommend at this point.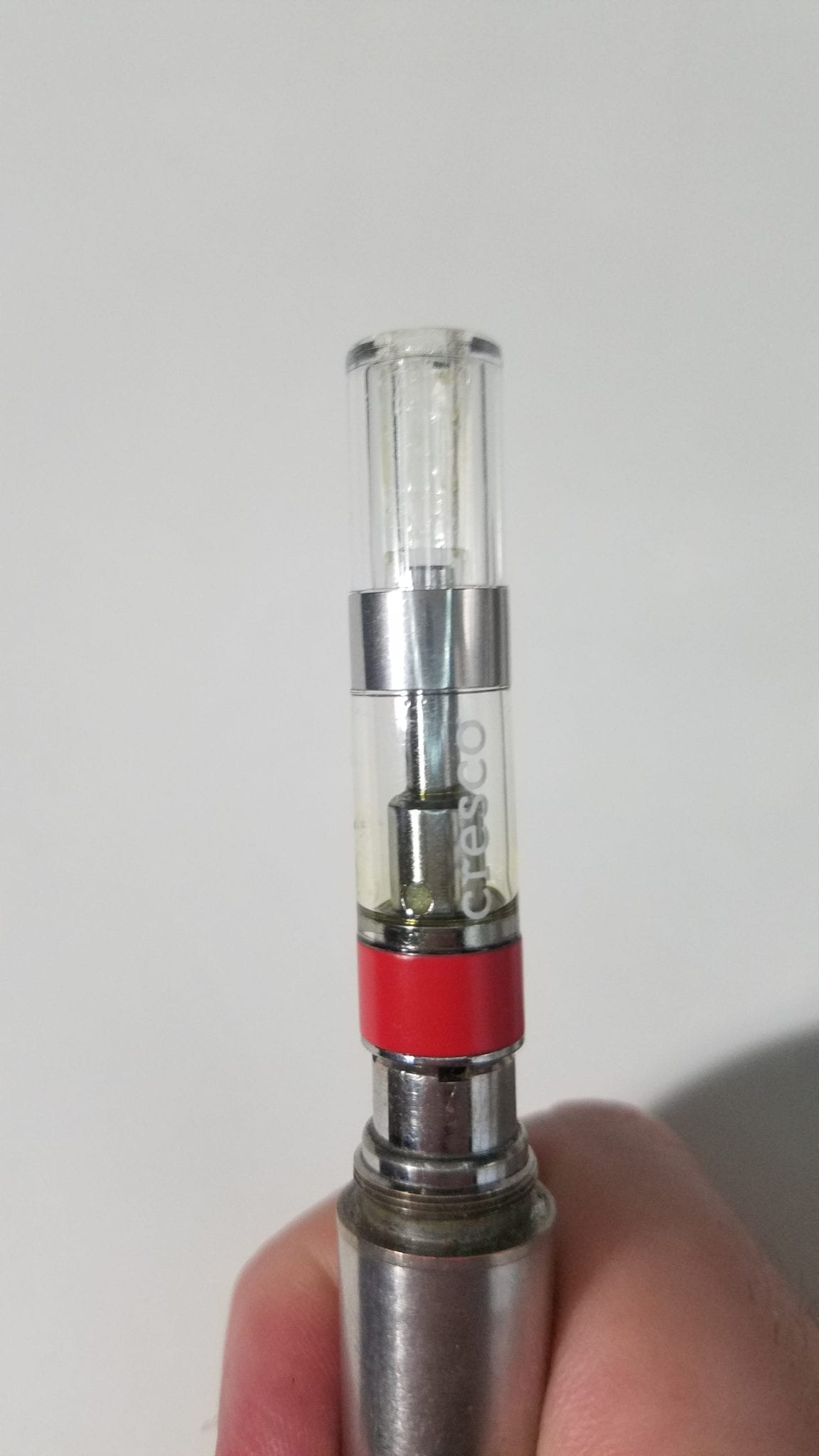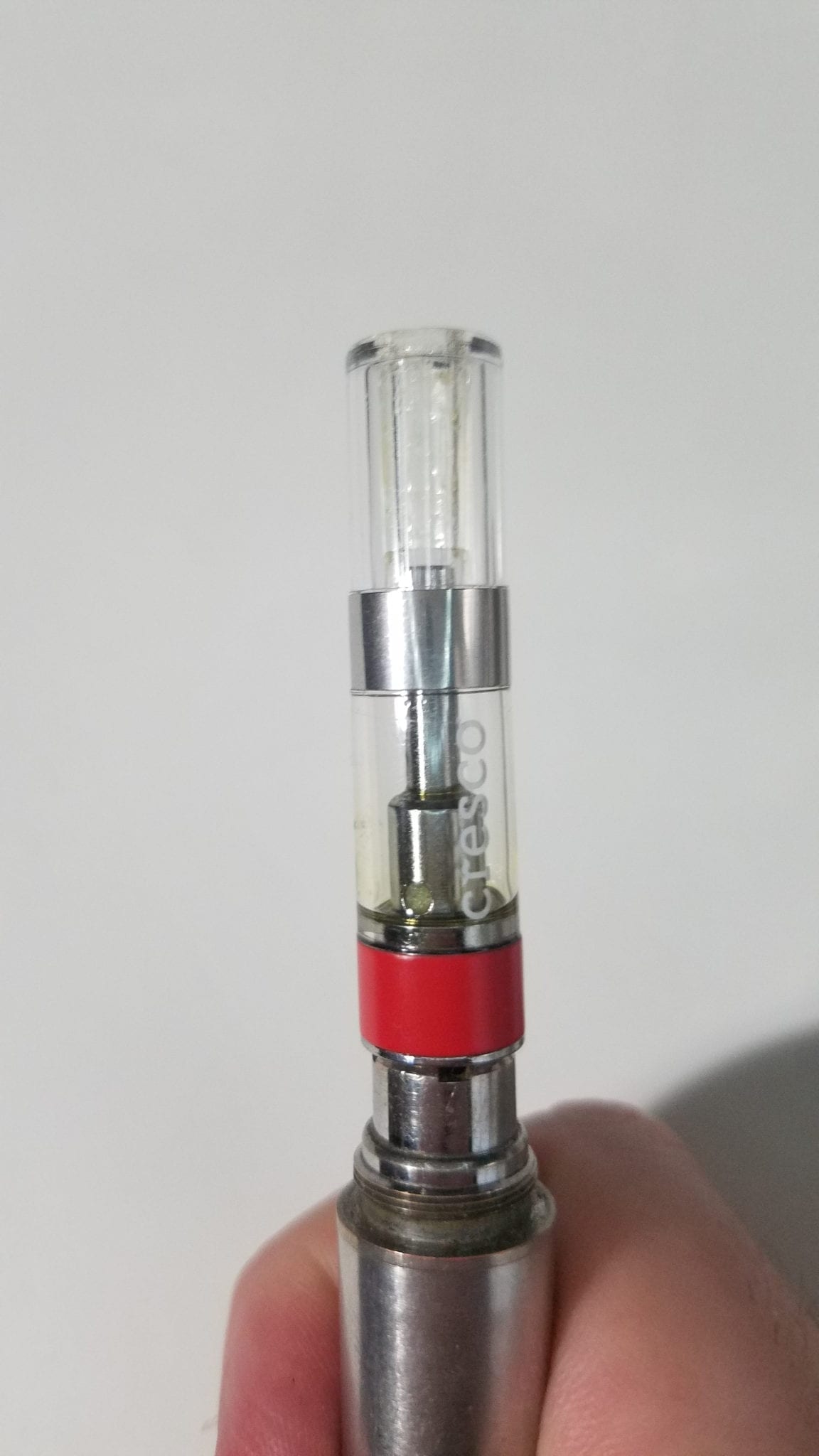 The efficiency of the CCELL design leaves practically none of the distillate to waste.You can find Cresco Labs carts near you to try for yourself here. You can read more about Cresco Labs and their products on their website here.