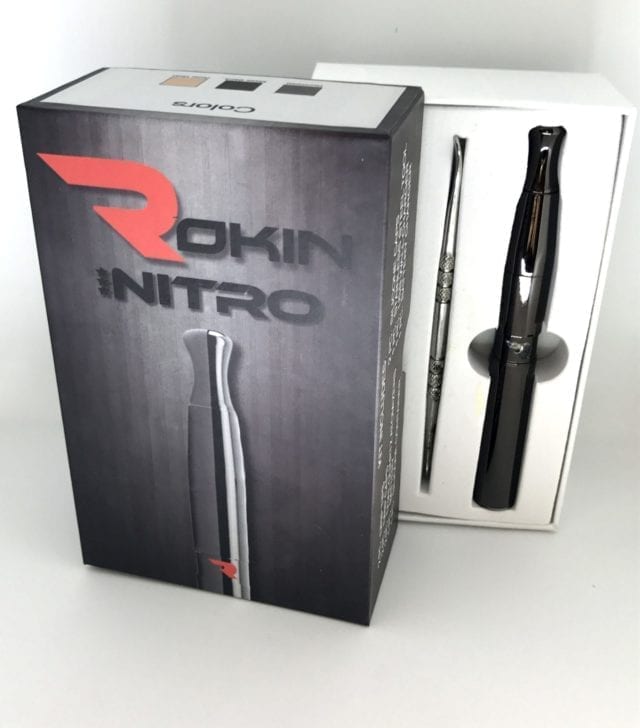 REVIEW OVERVIEW

Versatility / Atomizer Options

5

SUMMARY

Overall a decent vape pen. The coil wire quality is unknown, but the taste is great.

The Rokin Nitro is pretty much your standard double coil vape pen. However, what it has an edge on is taste. It tastes much better than many vapes that are out there today.
Edit 09/17/2017: Rokin has reached out to us and stated that what I believed to be solder was actually just a slight variation on the coil. We will get a further breakdown of the coil and update you on this.
Edit 09/23/2017: Rokin sent us additional atomizers to break down for testing and we believed they had solder on them, but it turns out they do now.
Edit 09/25/2017: Rokin confirmed with supplier that it is the actual wire melted in the process, which is much better than solder. We have asked a few more details regarding the wire content and will update accordingly.
The Rokin Nitro Vape Pen Review
Design & Quality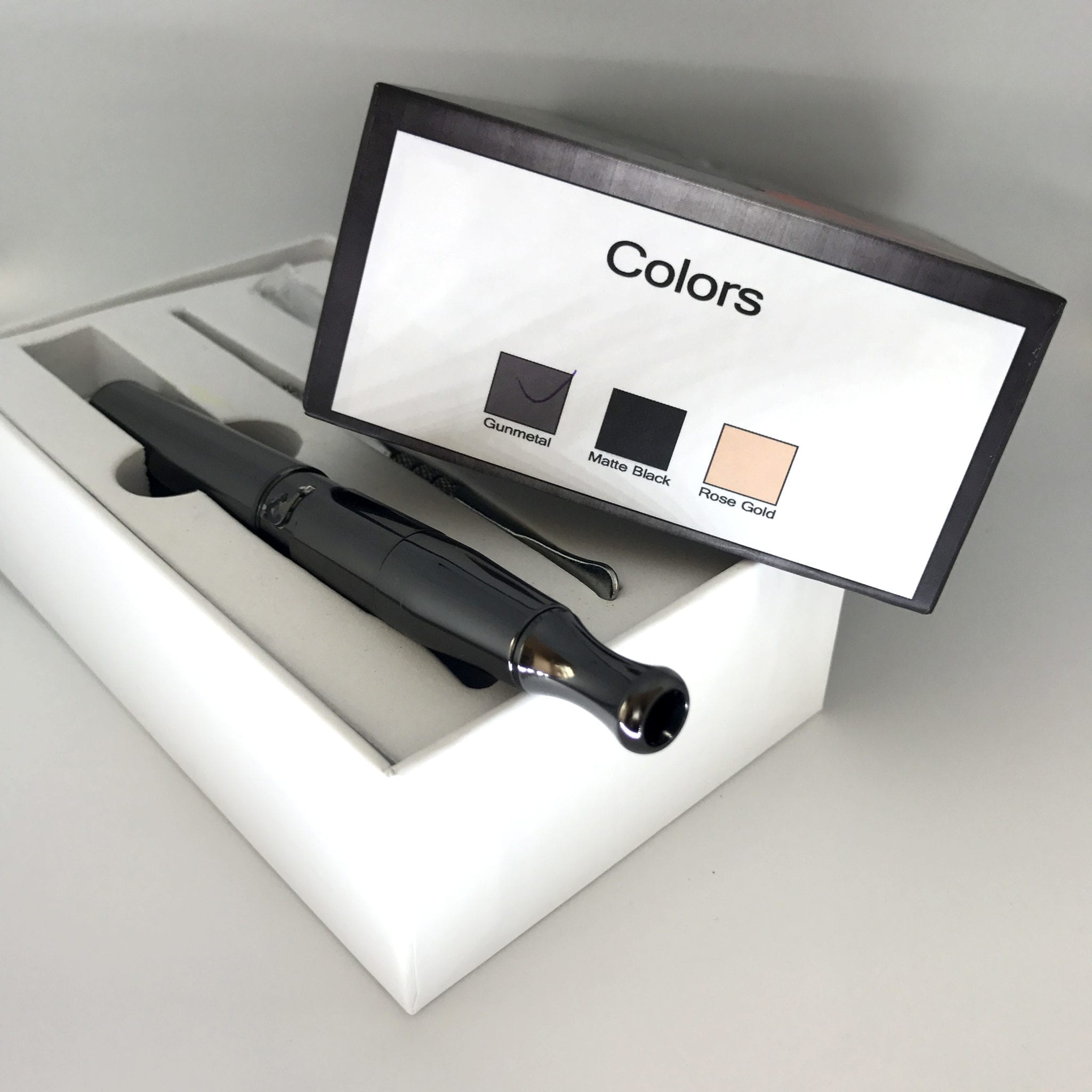 Rokin tries to throw in a lot of jargon about FCC standards (why? Is there a radio there somewhere?) focus groups etc. Bottom line is, the Rokin Nitro is a solid reliable average vape pen. Take the look of a Puffco Pro 1 or the KandyPens Elite, add some decent titanium alloy coils, and you have the Rokin Nitro.
At least the Vapir Pen had a new unique look, but basically the Rokin is a better no-frills version of the Kandypens Elite. And that's good! If they 'd add a carb then this would be perfect.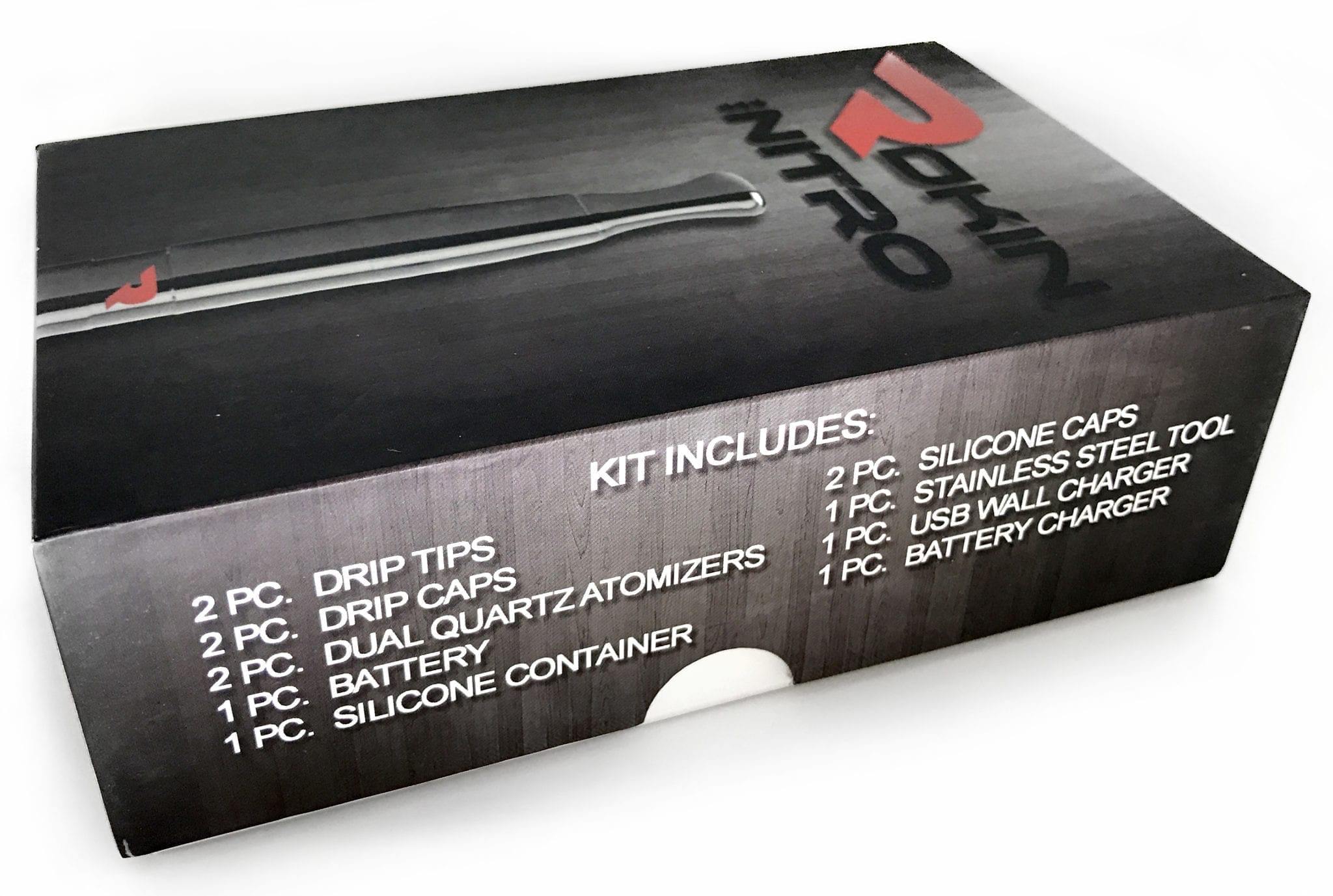 The Rokin Nitro comes with 2 quartz double coil atomizers, a nice long dab tool, a good quality concentrate container with a divider, and charger. The coil they use is a decent looking thin coil that looks and tastes similar to the Vapir Pen. You don't get any of that "vape pen" metal taste that some of the cheaper vape pens have.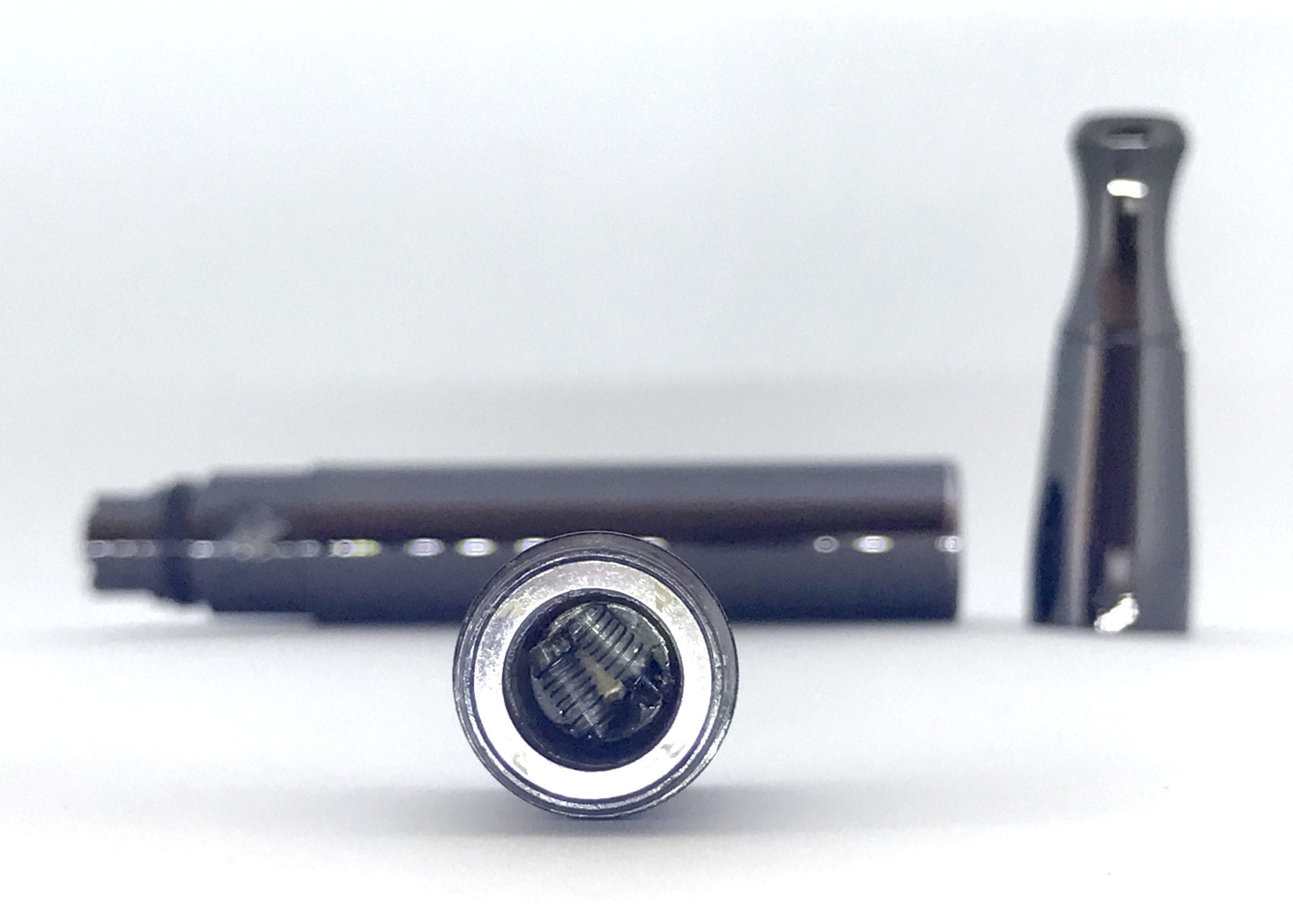 The chamber is also deep enough you won't easily flood and overflow.
The battery has 3 temperature settings: Green for Low, Blue for Medium, and Red for High. It follows the standard 3 clicks to change and 5 to turn off and on. The Rokin Nitro does continue the annoying trend of a light at the bottom of the battery, but you learn to deal with it.
Ease Of Use: Rokin Nitro is Pretty Standard

Just like every other simple vape pen, turn one, pop in your stuff, power, inhale, and exhale.
The screwing on and off can be a bit tedious on the attachment, but overall pretty easy.
Strength: Not Toasting Wax, But Good

The Rokin Nitro is pretty strong, but because it uses a better tasting coil it doesn't burn your wax as hot as vape pens. We got huge hits on the ThisThisRips OG Four 2.0 Rig Edition, but it was just toasting the wax.
Efficiency
The Rokin Nitro is as efficient with coils as a vape pen can be. It's deep enough that if you have very unstable materials, it will get stuck on the walls. The coils are very tight together and hard to miss, but you'll still get some wax on the sides.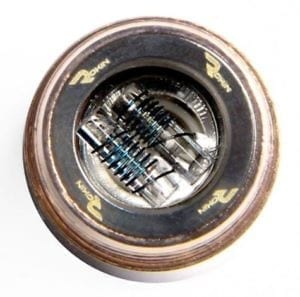 Versatility/Atomizer Options
It is eGo 510 though so you can pop in an atomizer from a competing company if you want. This gives it great versatility.
Rokin Nitro Atomizers
The Rokin Nitro works with its included double coil quartz atomizer, the only atomizer they offer.
The Nitro atomizer is wrapped neatly and fairly evenly. A closer look reveals what we initially thought to be solder, which is very common on cheap vape pens. However, Rokin has stated this is a melting point where the titanium alloy wire is connected to another wire.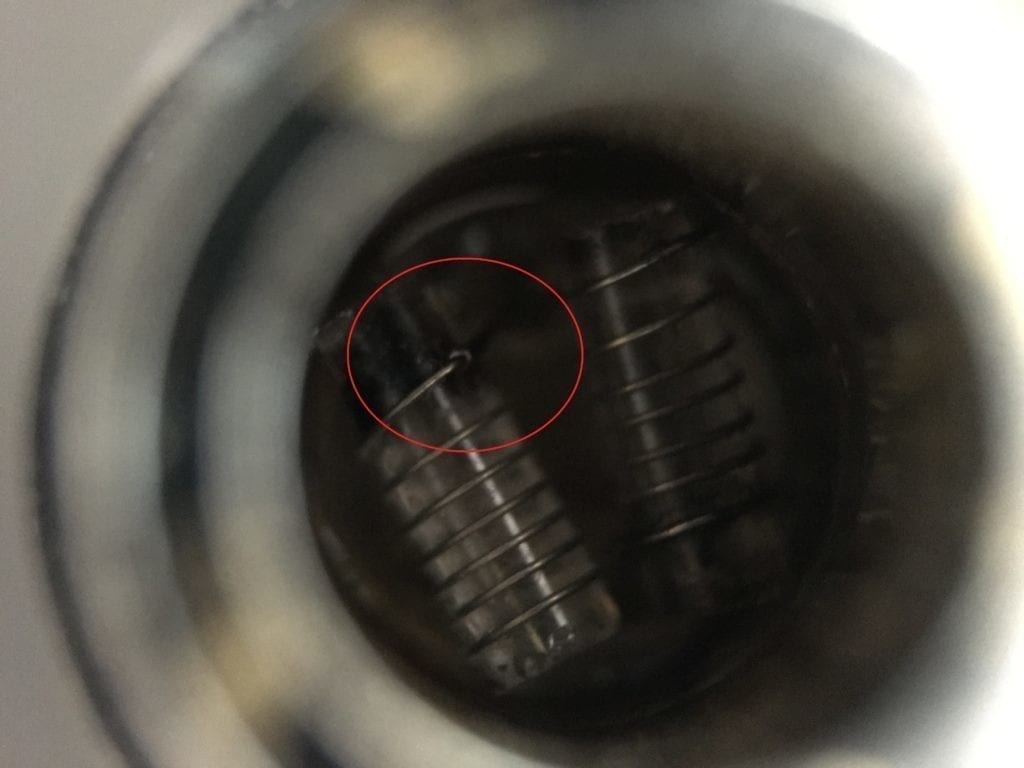 The bump you see in the metal we thought was a solder point.  We have updated the review to reflect that it is not solder, but a heated point in the material. This does however bring into question how much titanium is in the wire. We have asked them for more specific details on this. Rokin has stated the points we believed to be solder are in fact points and which part of the coil is melted into another wire. In their words,
"Our manufacturer uses a process that electrically melts the titanium coiled wire to straight wire portion of the wire. No solder at all is used on any of our atomizers. Also, this is an improved technique from even crimping, allowing a more robust connection."
This does appear that in fact two types of wire are used. Rokin said no testing of the actual wire types was available. However, vapes that use higher grade titanium usually are powered directly from the same wire, not another wire in there. Whether this is an advancement or not on the Rokin, we are unsure, but they said this is more effective than crimping.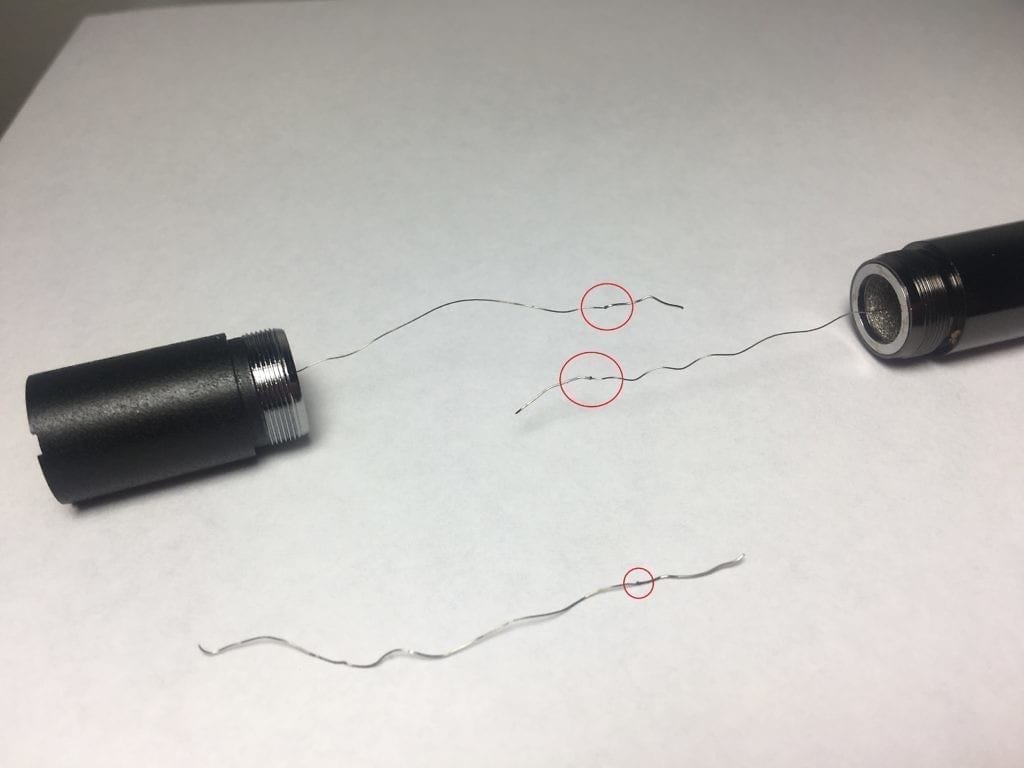 Portability
The Rokin Nitro is 12cm wide and a little over 9 inches tall. Same size as every other pen, so you can pop it in your pocket and you're cool.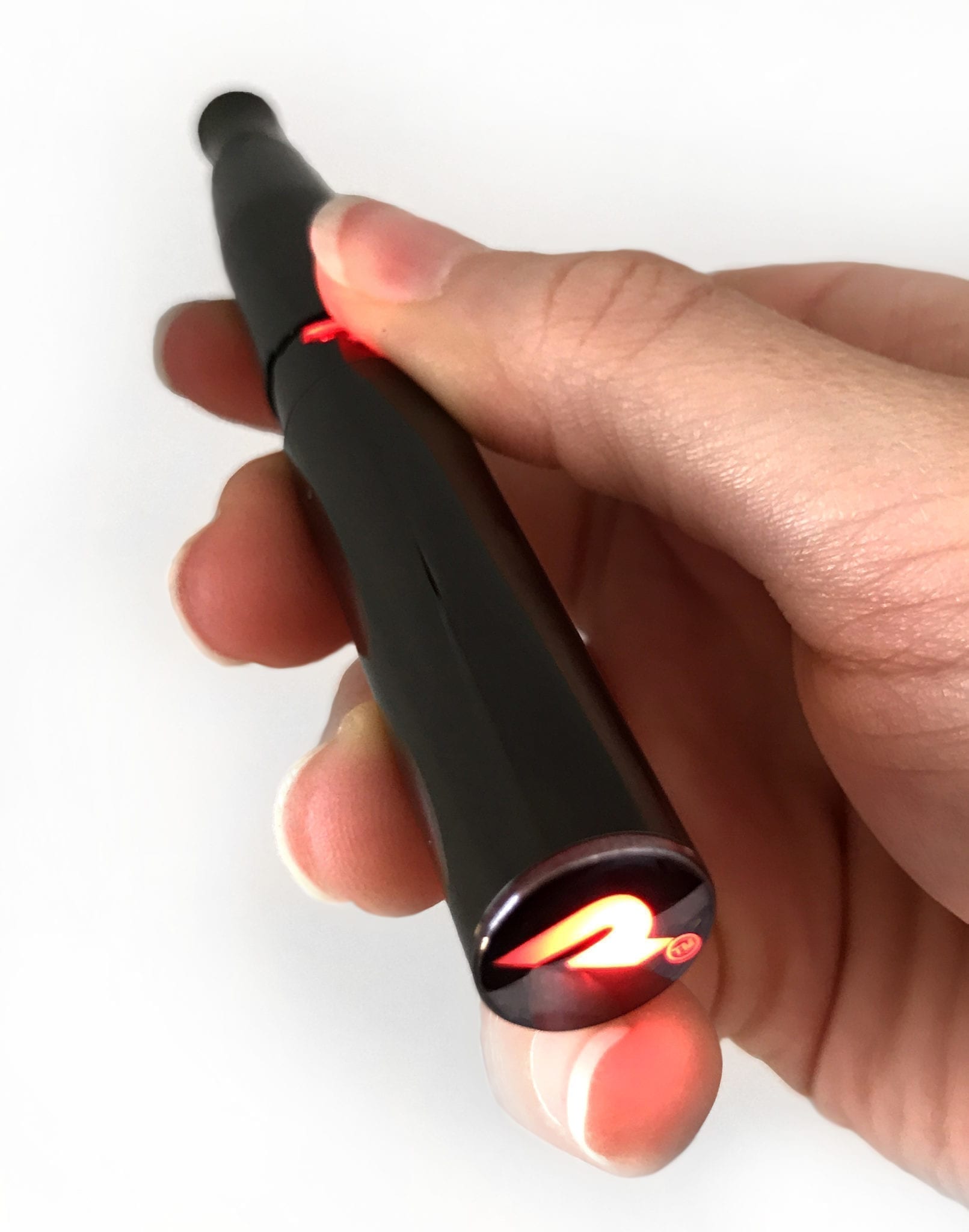 Discretion 
Portability and quick warm up with coils makes it easy to sneak in a toke. That horrible red light at the bottom makes it annoying to be discreet in the dark, so cover it up.
Taste is Good On the Nitro

For a titanium alloy coil vape pen, the Nitro has great taste. Even at it's highest, the Nitro really shines. While some other more expensive vape pens burn the material and give a nasty taste, the Rokin Nitro keeps flavor all the way through.
Value
At $69.95 the Nitro is better than some of the competitors' vape pens that cost more than twice as much., like the KandyPens Elite. The Nitro is easy to use and straight to the point. It comes with 2 double coil atomizers, so you're probably set for a couple months. The gold version is $79.95 if you want that shiny look. However, the other colors are $69.96 which is a better value.
The fact is though many vape pens out there are just overpriced. This pen features a standard eGo threaded eCig battery and a coil that is most likely not straight titanium, but an alloy. Take the fancy finish off the battery, and it's specs are similar to most eCig batteries.
Since there is most likely not a higher quality titanium wire, you can pretty much guarantee this is not any type of specialty battery, as some may know the higher grade titanium wires require a mod battery, just like their eCig counterparts.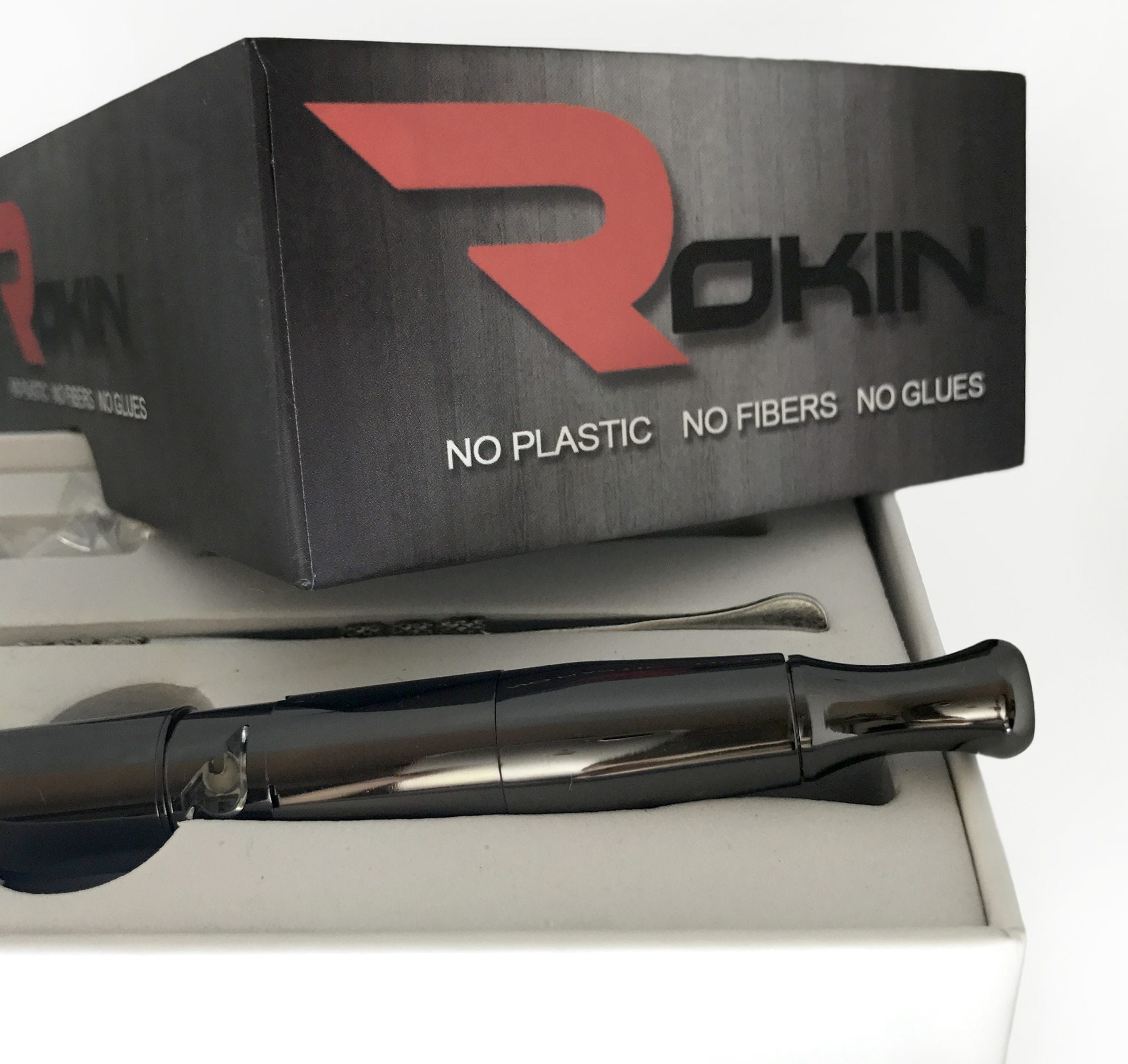 Replacements
Replacements sell at a decent price point, only $14.95 for the double coils. It includes the top mouthpiece too, not just the atomizer.
You get a better deal if you sign up for their subscription service. It offers 3 atomizer for $30, or each atomizer for just a straight $10. You can select either 3 or 6 months, so you can either use one a month or every 2 months.
Concluding The Rokin Nitro Review
The Nitro looks like a lot of other vape pens, but it does hit and taste a lot better than many of them. It has a soso price, great taste, and fair replacement costs. Would I buy it? Maybe, but there are pens that have higher grade materials and bigger batteries for around the same price or not that much more. For someone that wants a basic pen here.