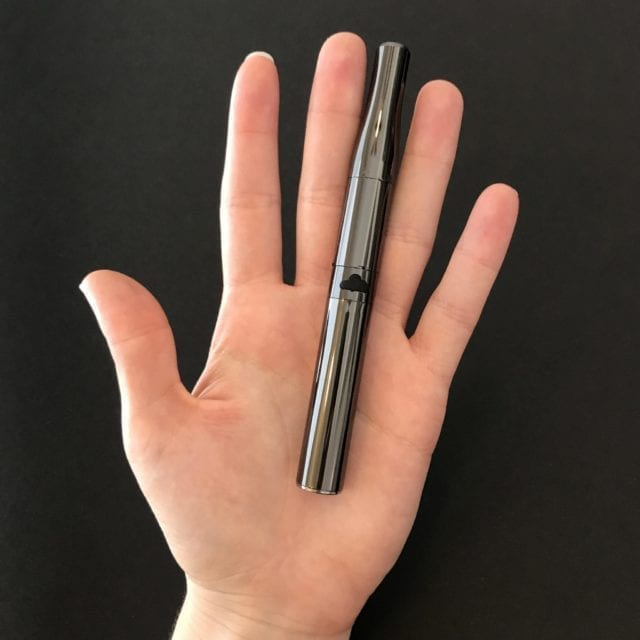 REVIEW OVERVIEW

Versatility / Atomizer Options

4

SUMMARY

The Puffco Plus is one of the best vape pens out for those that are looking for ease of use and smooth hits. Ridiculously easy to use with the Puffco Dart and Sesh Mode, giving you rich flavorful hits every time. Be wary of the battery life when you go out. Bring a charger and you will be good.
Puffco's motto is "The New Standard." While their original Puffco Pro and Puffco Pro 2 were basically the same as other vape pens already out, their Puffco Plus is original from top to bottom. Is this $99 vape pen "the New Standard" in vaping? Or are features like Puffco Dart and Sesh Mode nothing more than hyped up marketing as we found out with our ThisThingRips review?
UPDATE 4/18/2019: Puffco is now facing a lawsuit over the Peak dab rig.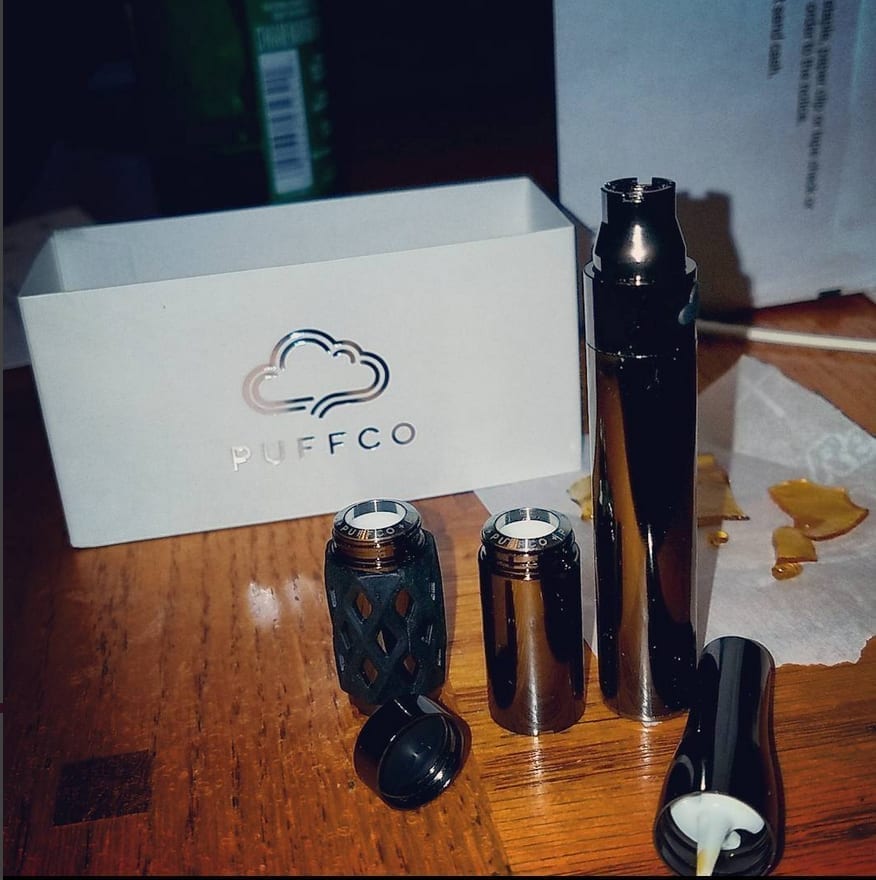 Design & Build Quality were good on the Puffco Plus
The Puffco Plus has a beautiful gunmetal curvy design that looks like a vape pen designed by Apple. The Puffco Pro 2 is a bit smaller. The mouthpiece design blends perfectly to the battery with only 4 small slits for airflow.
The mouthpiece has a short thread that takes a half twist to remove quickly. Inside the mouthpiece you see their new ceramic Puffco Dart tucked away to use easily. This Dart comes in handy later. The Puffco Plus atomizer is a sub-ohm ceramic cup with 4 air holes in the middle. The heating element is a ceramic plate. Unlike many cheaper quality ceramic plate vaporizers, the ceramic cup fits very snug. It looks like its lined up almost perfect. If good wraps are what we want in coils, good line ups on the ceramic plate are important for this type of atomizer. Otherwise you get major leakage. It's not their original sealed cup design like they first teased and some vapers may have been expecting, but it's pretty close.
The Puffco Plus battery's design is well thought out. It features a very subtle cloud light on the bottom of the battery. The power button is made of silicone rubber. It's a nice contrast to the typical hard plastic button found on most vape pens. The battery has 3 standard heat settings. It features an additional option called "Sesh Mode." It activates the battery for 12 seconds. You get it heating up to a nice temp without having to touch the button. You can select one of the three heat settings for Sesh Mode.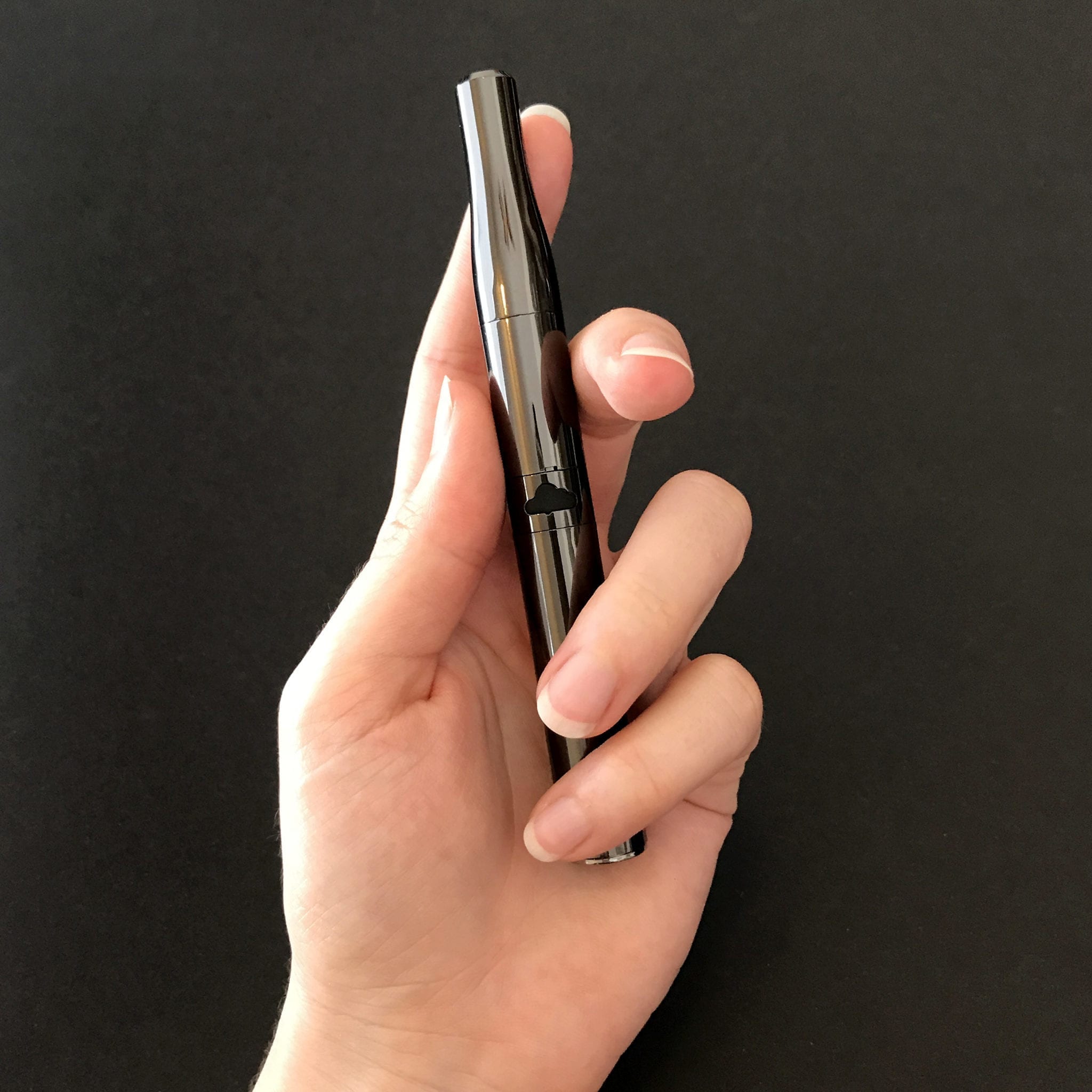 Like Apple though, the Puffco Plus puts form over function, sometimes to a fault. To keep the short form factor  they sacrificed power capacity. The result is a 530mah battery operating sub-ohm. This leads to the small capacity battery getting drained quickly. if you like to use Sesh Mode on High, you'll be charging within 30 minutes. They also decided to use a weird eGo-style 510 connection that prevents you from using other batteries. Unlike the Puffco Pro 2 that uses a standard 510 connection, the Puffco Plus looks like an eGo connection. Really it's just an extended 510 connection that no other battery uses. For the vapers who want to stick to their own high powered mod, the Puffco Plus is a no go.
The sub-ohm atomizer produces a lot of heat like most coil-less atomizers. Let it cool down when you use it a few times. The outside of the chamber will get really hot after 2 back to back Sesh Modes on High.
The airflow also feels restricted at times. Although it builds clouds easily, with more use it's evident how much better this would be with a wider carb hole.
Puffco Plus is very easy to use
The Puffco Plus is so ridiculously easy to use we had to edit the Ease of Use rating for every previously reviewed vape pen. Everything from loading to using is easier. So far this vape pen wins the overall award for easiness. To load your Puffco Plus twist the mouthpiece off quickly with its half turn thread  then with the Puffco Dart inside the mouthpiece grab your material with the ceramic tip. Then replace the mouthpiece and lock with a half-twist. That's it!
The Puffco Dart is the perfect length to place your wax right on the heating element when you screw it on.
If you're a heavy user, then this is where it gets even easier. "Sesh Mode" really shines with the Puffco Plus. On the Puffco Pro 2, Sesh Mode was useless after 6+ seconds because it just kept burning your wax by getting the coil too hot. Puffco Plus's coil-less atomizer on the other hand needs a few seconds to warm to begin with. The 12 seconds of Sesh Mode works well.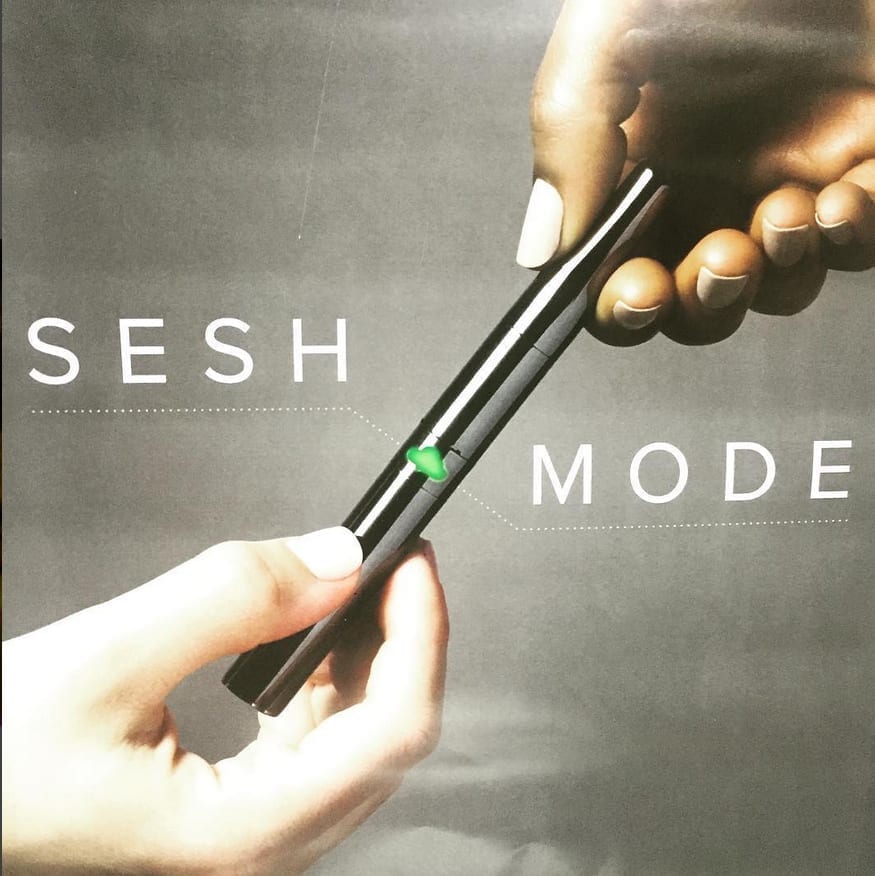 You just load up with the Dart, press the button twice, lean back, and puff away your hit.
Does Sesh Mode work in groups? Yes…. But, you have to be quick on the transfer, because you will lose some vapor from the mouthpiece during transfer.
The battery will kill your fun, though.
Strength
The Puffco Plus gives some strong hits, but flavor is what this was built for, not strength. A Sesh Mode on White will still not leave you coughing up a lung.
Efficiency
The Puffco Plus is one of the most efficient vape pens we've reviewed. Unlike other ceramic plate atomizers, the Puffco Plus's atomizer was with almost surgical precision to be as snug as possible. This means that almost no wax is lost on the edges of the ceramic plate and down the inside of the atomizer to the battery.
You will still get wax on the walls. This can be easily recovered especially since no coil/rods are present. The Puffco Dart also adds to the efficiency. Less likely to lose any wax going from dab tool to vape pen when the dab tool is part of the vape pen.
Versatility / Atomizer Options
The Puffco Plus works with the Puffco Pro 2 atomizer. Screw in the Puffco Pro 2 Fulltop attachment to the inside 510 thread of the battery. This way you can enjoy your ceramic coilless Puffco Plus and a coiled Puffco Pro 2.
It will look a bit weird because of the eGo-looking battery connection. Also the Puffco Pro 2 atomizer is less than fulfilling. Its a coiled atomizer that has pretty bad airflow. You are bettter off skipping the Pro 2 and getting the Plus if you want something easy.
Portability
The Puffco Plus is not as small as the Puffco Pro 2, but redefines the meaning of portability with its new Puffco Dart. The Puffco Pro 2 might be smaller, but you either had very stable wax or you had to carry a dab tool. With the Puffco Plus you just take the Plus with you and your wax and that's it! The Dart acts as the dab tool and it is built right into the vape pen.
The new designed caps for atomizers not in use is great for pre-loading an extra atomizer for later, instead of bringing a small container.
The battery life kills a few points on portability. If you're a light user you might not notice, but a heavy user might not make it through half a concert. Especially if you are trying to get down in Sesh Mode. The annoying threading also means you can't use another battery except for buying another $50 battery from Puffco. Quite expensive considering it is 530mah.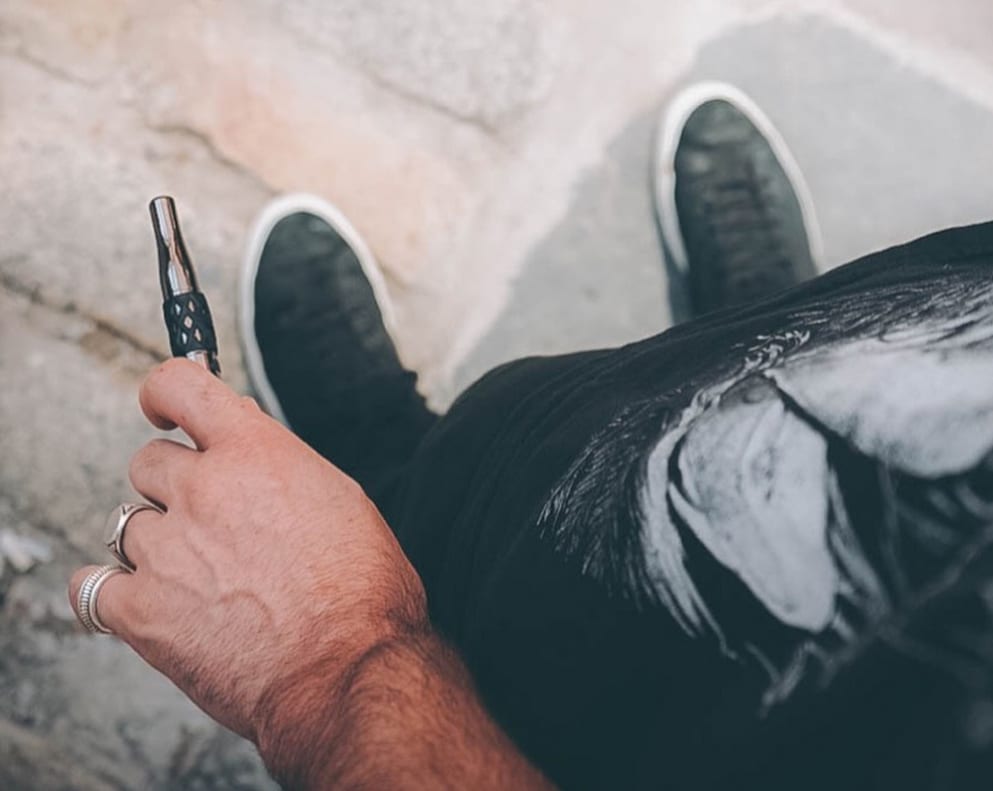 Discretion
The Puffco Plus is as discreet as they come. It's sleek gunmetal color and small profile let's you sip on a hit on Low Power with few noticing. The light on the bottom of the battery is faint (unlike the Kandypens Elite) and you can easily cover with your pinky finger at night. It gives the optimal discretion of a standard eCig.
Taste
Taste on the Puffco Plus is incredible. The lowest setting provides the low temp hits desired for all the terpenes to shine. Even the White / High Setting still leaves you with a great taste in your mouth.
Those looking to savor their wax are in for a treat. You are not going to get a burny wax taste on this vape. The downside for some would be no super hard rips.
Value
The Puffco Plus was originally $99.99 when it was released, but then raised their price another $20 to $119.99. It recently has just been lowered back to $99.99 on sale for summer. We could not find any good coupons online for Puffco's site.
The kit includes the Puffco Plus, an extra chamber atomizer with a cap, a charger, a pack of 4 cotton swabs, and a Puffco Grip sleeve.
The Puffco Grip is a great little silicone sleeve they added later that makes it easier to hold your Puffco Plus, and also stops it from rolling around.
Count the extra chamber for its retail $25 and you're paying around $75 just for the Puffco Plus. It comes with a 1 Year Warranty that covers the sub ohm battery and charger.
It's an incredible self-contained vape pen you can't find elsewhere, but you'll pay a hefty price compared to what else is out there.
Replacements are a bit expensive on the Plus vape
Puffco Plus replacements come in at $24.95 a piece. You can also get 5 of them for $100. Coupons are rarely available.
It's on par with other atomizers, but also includes a cap when you purchase separately. It's like an extra container.
Just don't lose your battery, or you're paying $50 for a battery replacement.
Conclusion: Puffco Plus is Smooth
The Puffco Plus is one of the best vape pens out for those that are looking for ease of use and smooth hits. Ridiculously easy to use with the Puffco Dart and Sesh Mode, giving you rich flavorful hits every time. Be wary of the battery life when you go out. Bring a charger and you will be good.
The best priced Puffco Plus we could find is here on eBay.