REVIEW OVERVIEW

SUMMARY

The Select Live cartridge is Select Oil's first Live Resin cart. It turned out to be good, but not on the level of Fuze or MPX.
Select is known for making some strong distillate carts. Their Select Elite carts make our best lists in both California and Nevada due to their high strength, even though they don't taste that great. Here Select comes in with a still strong cart, but with better taste and for some a more full-spectrum effect.
Pros:
Nice sweet taste
Good strength
CCELL hardware
Cons:
Mid-range compared to other live resin carts
Polycarbonate instead of glass cartridge body
Expensive
Check out our video review of the Select Elite Live cart below and keep reading on for the more in-depth review.
Recommendations: Throw this in a glass cartridge like the TH2, make it cheaper and kick the strength up even more.
Licensing Information: Select Cannabis, Licence CDPH-10001355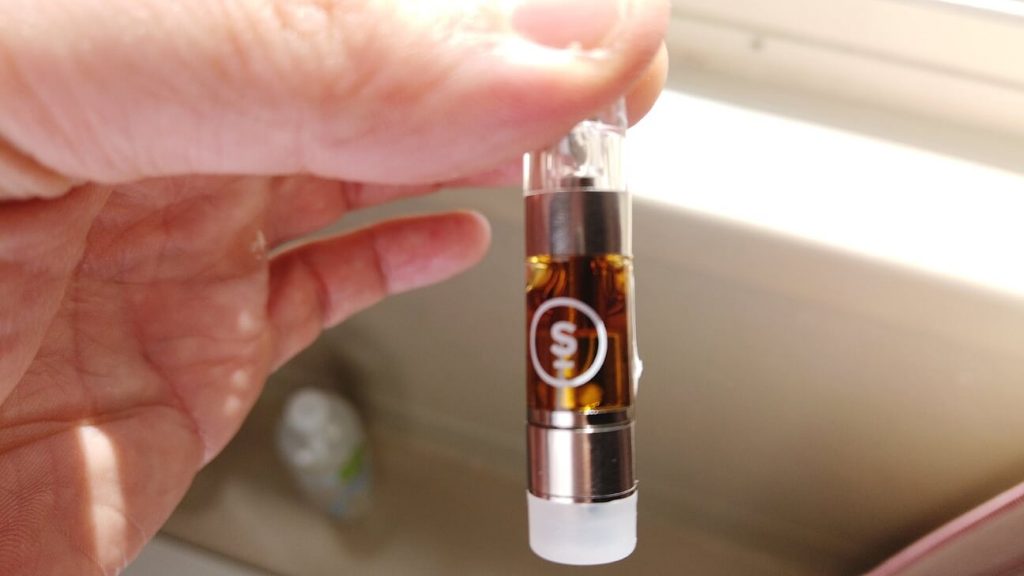 Select Elite Live delivers good strength with great taste
The Select Elite Live cart fixes people's biggest complaint about Select Elite: taste. Many people also enjoy the more medicinal benefits of live resin over distillate, and now they have an offering from Select to try. However, I did find some nearby carts that were stronger for a lower price.
For this review, the sativa Cherry AK X Lemontree strain is used. Which is of course a cross of the strains Cherry AK-47 and Lemon Tree.
Select Elite Live uses M6T CCELLs
Select Elite Live uses the same M6T CCELL cart as Select Elite, but we prefer the glass TH2. CCELL is one of the best when it comes to vape hardware for THC and CBD oils. Extremely efficient with good hit strength, you can't go wrong with CCELL. One improvement that would be nice is if Select went with the TH2 version like Jetty Extracts uses. The glass is more efficient with the oil, if something goes wrong you can pop it open more easily and you can refill it too.
Since Select Elite is not a lower-on-the-price range product like Old Pal, we feel there's definitely room for them to be going glass instead of polycarbonate.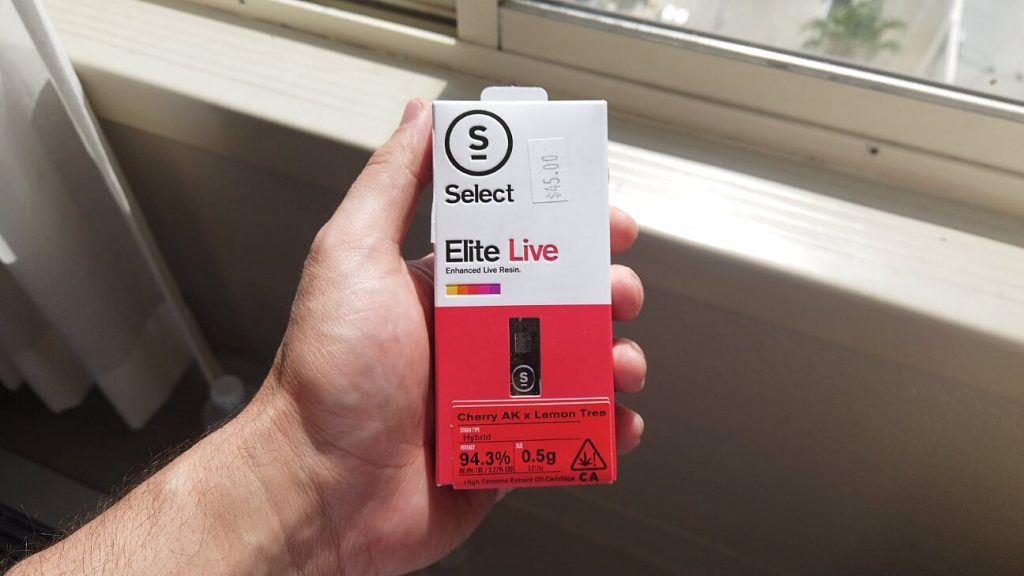 Strength is better than many other carts, but some other live resins stand out more
The strength on the Select Elite Live was stronger than almost all the other carts we got in the same visit to Needles, CA. Select Elite Live handily beats both types West Coast Cure pods (live resin and distillate), Zofo, Lime vape, King's Garden and Happy Sticks.
Chemistry, a full-spectrum distillate cart, stands out as the one brand that is clearly a step ahead of the Select Elite Live on strength that we got on the same trip. Not that Select Elite Live is bad, Chemistry is just that good.
Other live resins stronger than Select Elite Live
Strength-wise it's par with live resin from Fuze, Remedy or MPX. In fact it's not on par with any of those brands when comparing anything else either. Taste, oil quality and even better hardware for MPX and Fuze. Remedy has bad hardware but still better than Select Elite Live in other categories.
Select Elite Live is still ahead of Bloom Farms.
Select Elite Live vs Select Elite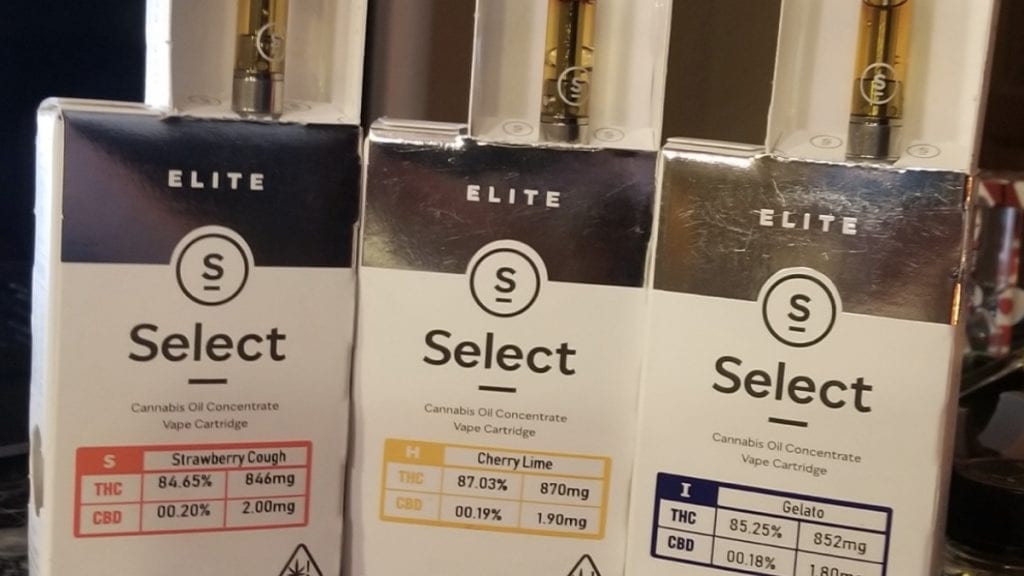 Select Elite Live uses live resin and Select Elite uses distillate. Many people prefer live resin for the more medicinal effects, while distillate can often pack a stronger punch.
So far, Select Elite carts are stronger than Select Elite Live. We'll see if this changes in the future and many oil producers get better and better. For now, the Select Elite Live carts taste way better, but Elite Live is so much stronger I would choose Elite for now.
Taste is excellent on the Select Elite Live cart
Taste is what you expect from a good tasting live resin cart. I though Fuze's live resin carts tastes a little better, while the Select Elite Live is well ahead of the live resin cart options from Bloom Farms, on both strength and taste.
Oil quality is good, but it's not that golden live resin
Oil quality is good and thick. The live resin used on Select Elite Live is of good quality.
The oil stayed consistent throughout the cart and did not change color.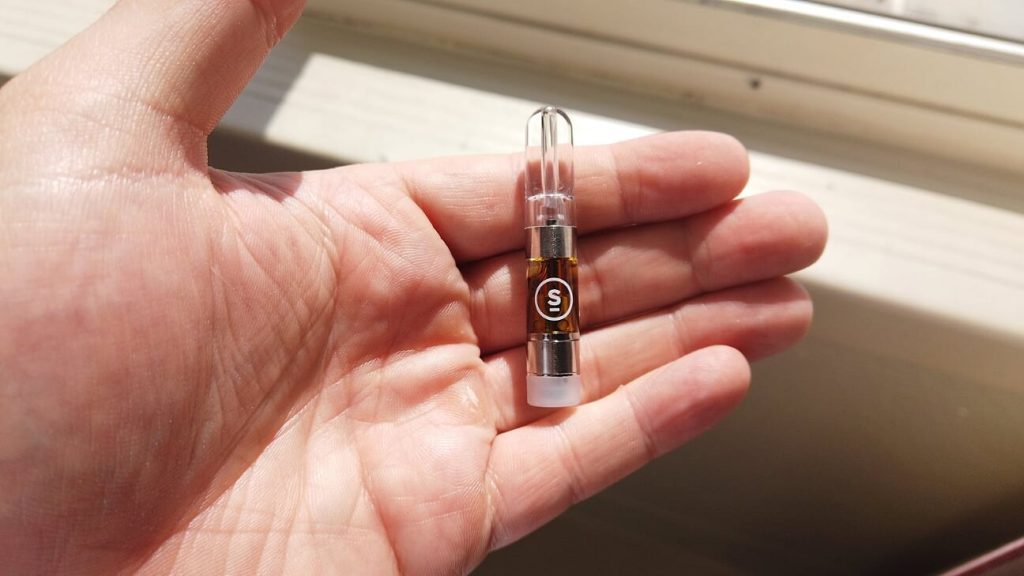 Efficiency is top-notch on the M6T
Despite the plastic body not being as good as the TH2, any piece of CCELL hardware is still extremely efficient, and the M6T used in the Select Elite Live carts is no exception. It had more puffs than average due to thick oil.
This live resin is not very viscous at all, which is a good thing. The Select Elite Live carts burn slow and you get a substantial amount of use out of it. I thought this lasted considerably longer than the oil found in both of the WCC pods and on the Select Elite Live oil vapes away at a similar rate to Chemistry.
Value might be satisfactory for some

The Select Elite Live carts were not on discount. Had they been, the value might be better. I paid $45 for a 500mg cart ax in Needles and they had 15% off. I thought for the same price, the Chemistry cart is a better value.
Comparing to some of the deals you might see in Las Vegas like the Tumble Weed Extracts or Fuze Live Resin deals that run 2 for $50, both of which are stronger, Select Elite Live is not as good. Those carts are stronger and cheaper.
Concluding our Select Elite Live cart review…
Overall, Select has made a great cart with the Select Elite Live, it's just not the absolute best. It might be one of the better carts in Needles, but at $45 I would probably go with a Chemistry cart first.
You can learn more about the Select Oil brand on their website here.