REVIEW OVERVIEW

Design and Build Quality

8

SUMMARY

Overall, WCC pod live resin sauce revealed to be very quality and potent oil. Great strength, and smooth and tasteful flavor.
Here we have the WCC CUREpod live resin sauce edition. Same build design and both are half gram pods, these live resin sauce pods deliver better strength than their regular pods. Moreover, they provide more of a flavorful taste and very smooth hits. In this review, we'll talk more on these live resin sauce pods and let you determine if they're better or worth it for you.
Pros:
Potent oil / strong hits
Flavorful taste
Efficient oil
Cons:
Recommendations: Nothing much other than providing full-gram pods. These live resin sauce pods are great.
Licensing Information: WCC MGMT, LLC Distribution license C11-0000512-LIC Manufacturing license CDPH-10003723
The Live Resin Sauce WCC CUREpod is an excellent pod, providing quality oil and strength
WCC pod live resin sauce is honestly a great quality pod. From its oil quality and strength to the taste, it's way better than regular distillate pods. Hits are fairly smooth, and the taste is fairly light. But although hits are smooth, the strength may surprise you. These pods turned out to have great strength and potent oil. 
Decent build quality, same as WCC's regular strain pod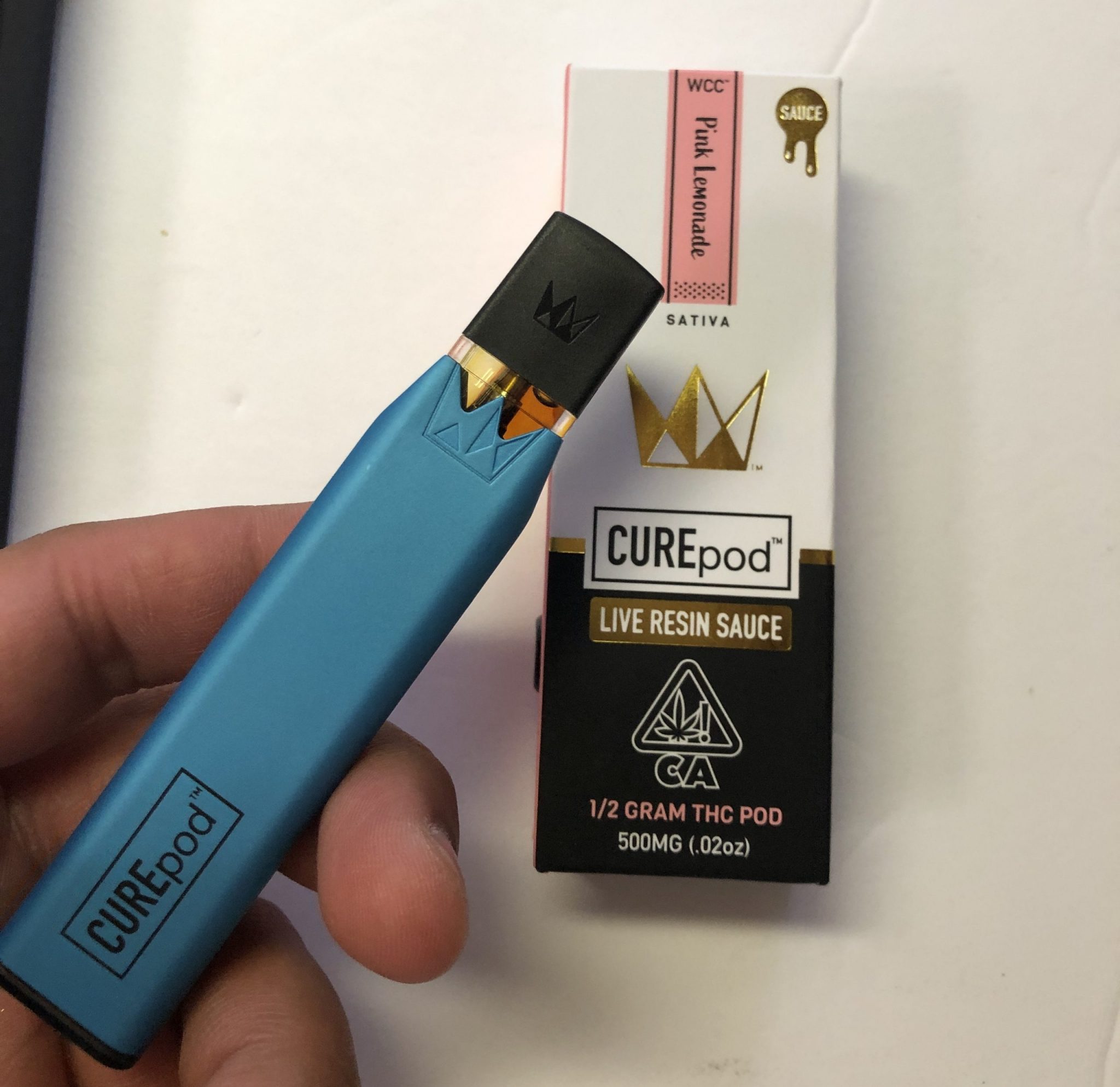 These Live Resin Sauce version of the West Coast Cure pod seem to be exactly the same as their regular pods. Just like their original pods, you have to use their specific battery to smoke these. 
With that being said, the battery and pods deliver very smooth hits. Nothing special about the battery nor pod, but they both worked great for me. It seems as if these pods can fit in a Juul battery itself, but we're not fully sure and haven't tested it yet. But as for the hardware itself, nothing to complain about.
Live Resin Sauce pods provide potent oil quality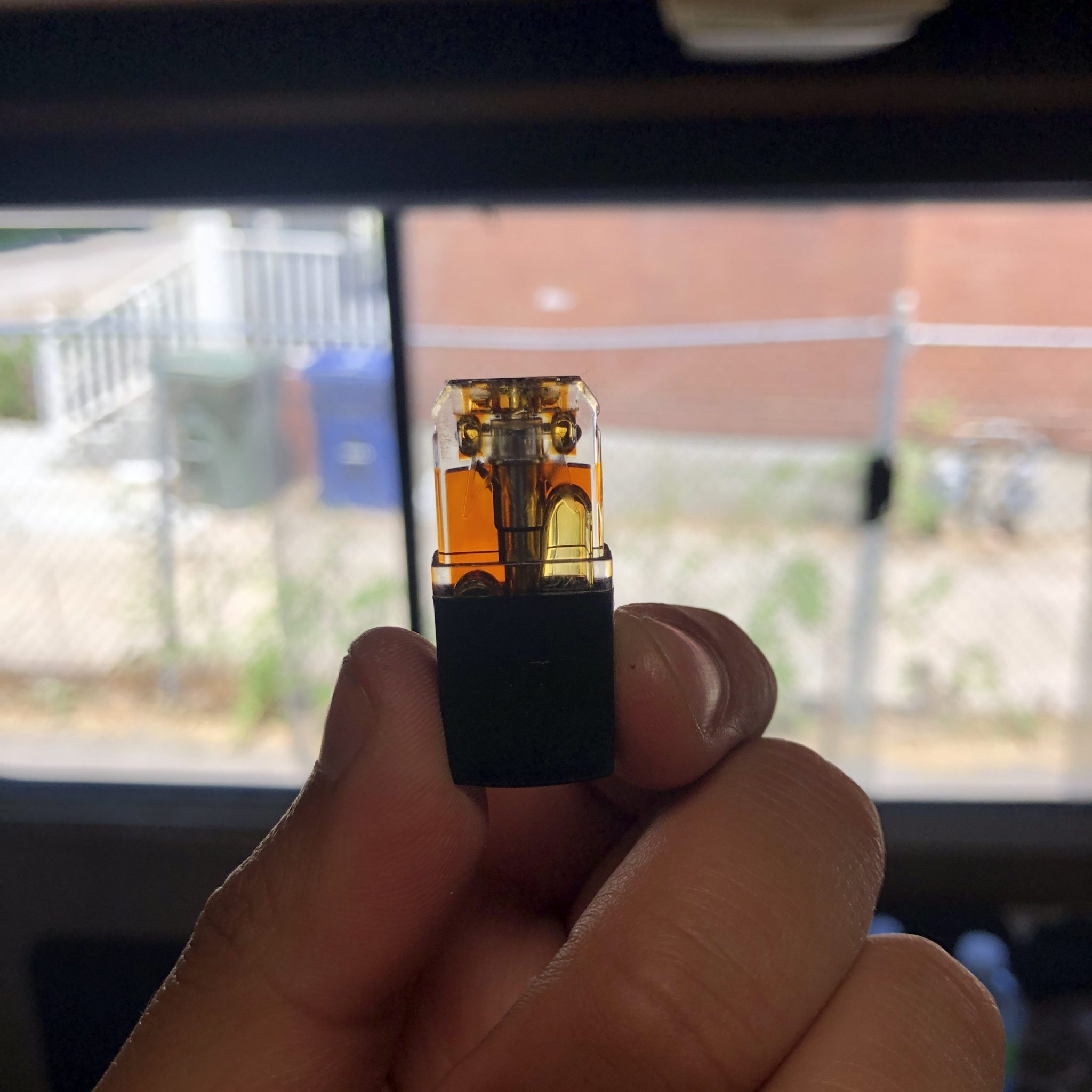 The oil quality of these pods turned out to be great. Very thick oil flavored nicely, and also provides great strength. The oil is definitely higher than exceptional standards. 
This live resin sauce comes in a darker, gold color oil. Some live resin/sauce oil can come in either a darker or lighter color. Either of them are great in my experience. Some prefer a lighter color oil for their live resin. But regardless, the live resin sauce provided by WCC pod turned out to be very fascinating.
WCC CUREpod Live Resin Sauce provides great strength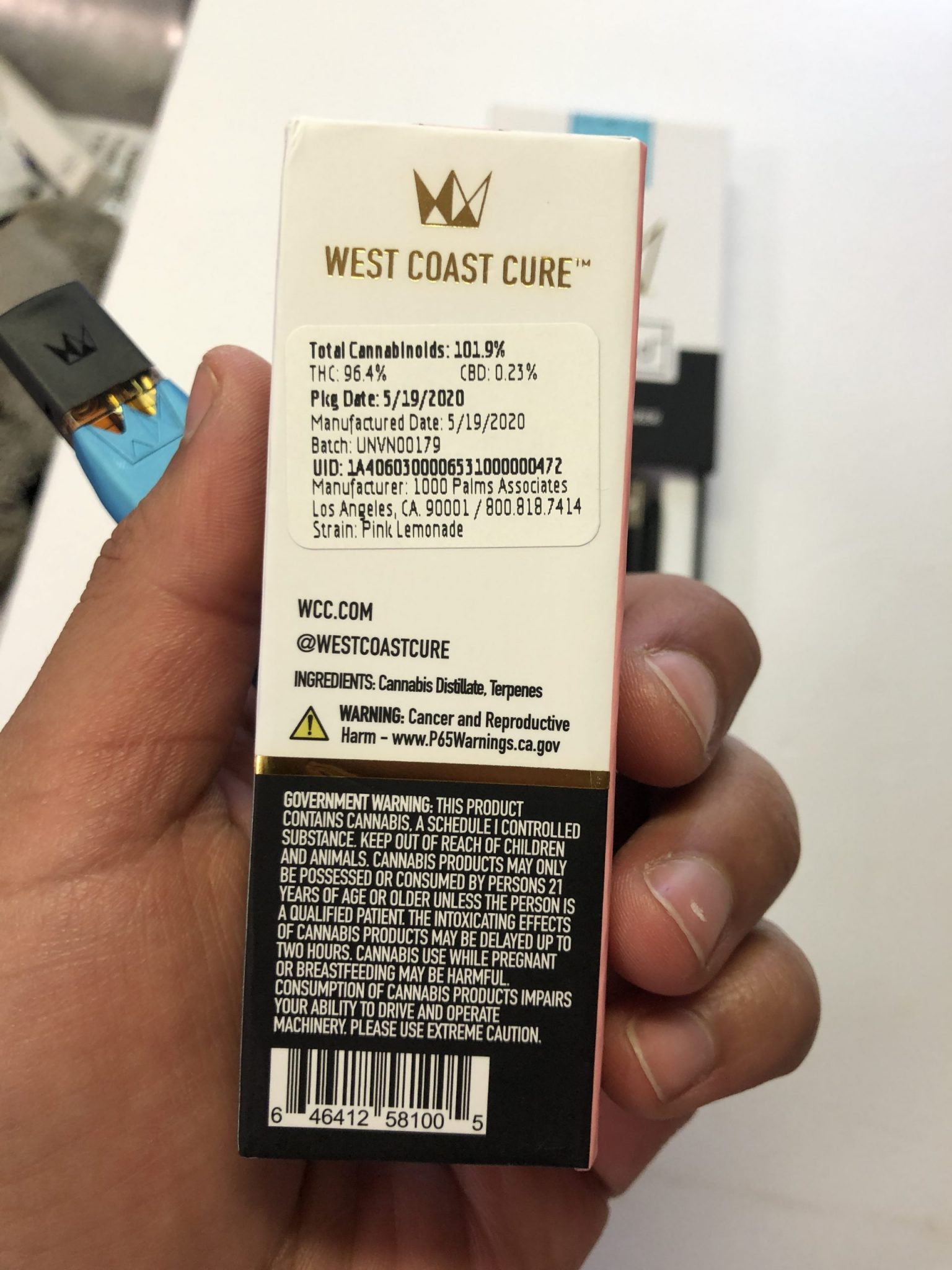 Landing at 96%, the strength in these pods is definitely strong. These oil in these pods are potent and its effects are strong too. But there are other cartridges that have the same level if not higher strength, with lower THC levels. For instance, Cannavative has potent oil but is only at 80% THC. Its effects do feel stronger, but it could be because these WCC batteries give smoother and more efficient hits. Either way, its effects are very strong, it surprised when it hit me.
Smooth, more natural and clean taste
The strain that we picked is pink lemonade. But rather than a sweet flavor, as you'd expect from the name, this pod gives more of a natural cannabis flavor. If you've ever tried any form of live resin, you'd have an idea of how it would taste. But personally I enjoy and prefer this taste.
Mellow, relaxing high
The particular strain from this pod is a Sativa hybrid. These pods give a very nice, lasting high. Not as much of an instant high. Because these pods don't provide smoother hits, you won't always get high as quickly, depending on tolerance. But with the oil quality as strong as it is, the high will creep up on you. 
Very thick and efficient oil
West Coast Cure pod did a great job with their oil for these live resin sauce pods. Very thick, doesn't move at all. As for efficiency, they can last a while. For these pods hit very smoothly with this battery, it can somewhat help vape the pod slowly. But if you're a heavy smoker, you can go through these pods fairly quickly.
West Coast Cure CUREpod Live Resin Sauce comparison with regular WCC distillate pod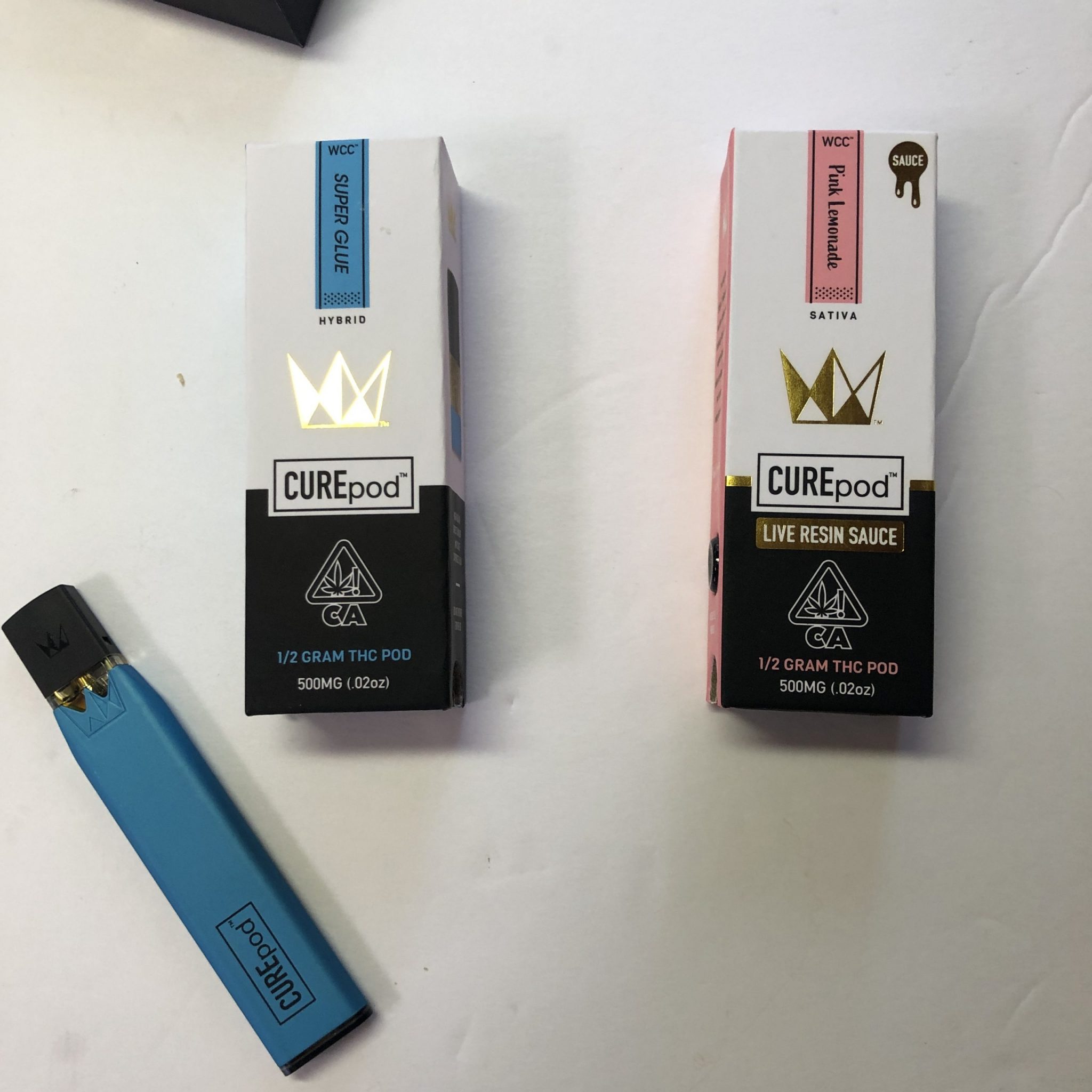 Although the price is slightly higher for the live resin sauce pods, I enjoyed them more lot more. The oil is stronger, the taste is smoother, and the high creeps up on you stronger. Whereas the sauce pods is at 96% THC, the regular pod is at 88%. Not a high difference, but you can taste and feel a difference in strength after smoking both. The potency on the Live Resin Sauce pod is way higher.
As with the taste and effects, I still prefer the live resin sauce any day. I do enjoy the simple distillate and terpene flavor pod that WCC provides. But I've always enjoyed the taste of a more natural, live resin flavor. Also, it's just overall stronger in effects and oil quality.
WCC Live Resin Sauce pods vs 710 Labs live resin pods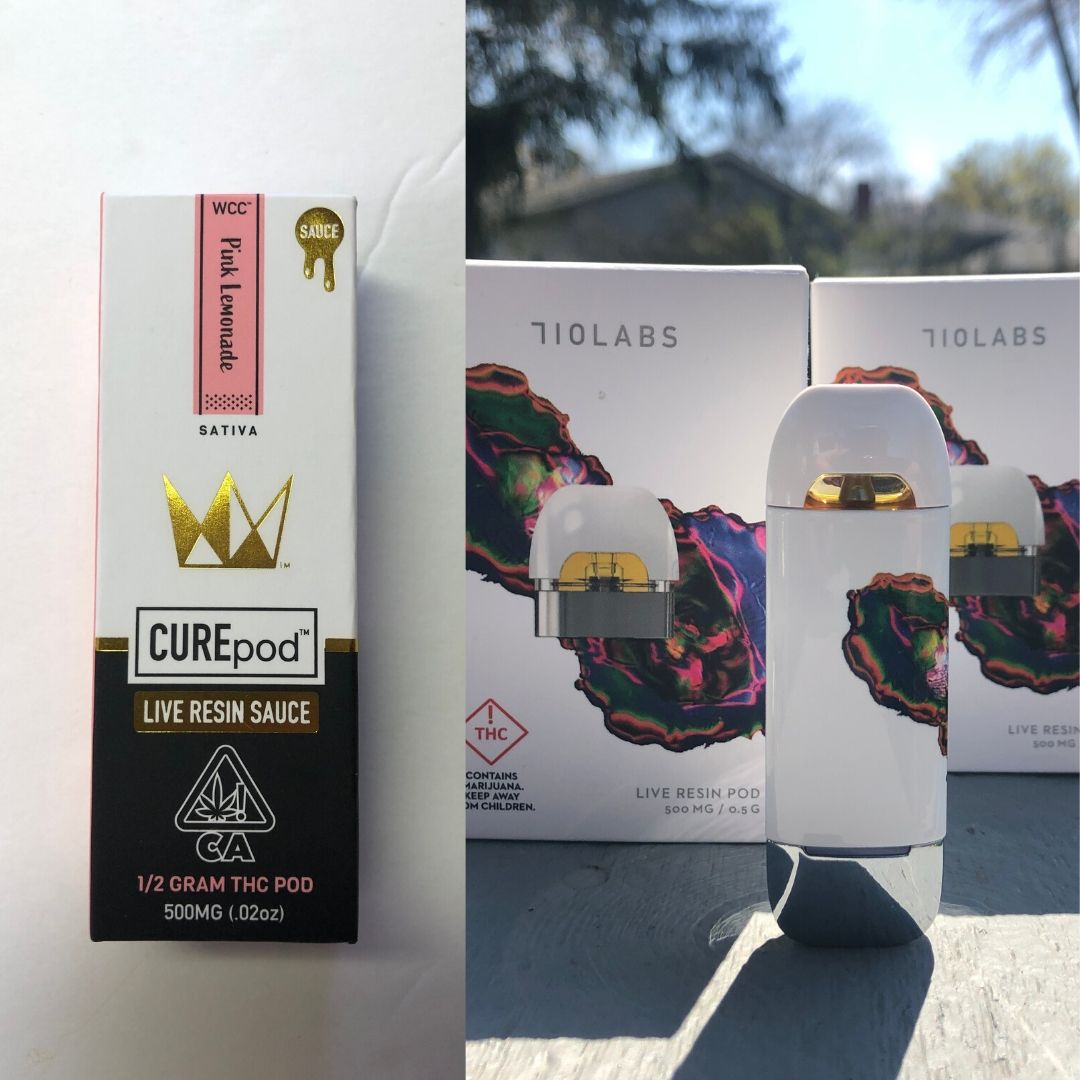 Both amazing and quality oil, both potent and both offer great taste. It can be hard to say one is better than the other. For the design and build quality, there's no doubt that 710 labs live resin pods and the battery has a better build to it. 710 labs do have a slightly better airflow and a very unique built to it. But regardless they both still offer smooth hits.
With the taste, they both give an amazing, natural-like taste. Hard to compare but both hit very smoothly. As for the oil quality, they're both great and potent. But West Coast Cure pod Live Resin Sauce is way stronger in THC percentage. With the sauce pods at 96%, 710 Labs Live Resin pods are barely at low 60% THC. 710 Labs pods are still potent, hit strong, and do provide quality oil. But these live resin sauce pods provide just as quality oil. Also, 710 lab pods are very pricey. Something to consider with both pods.
Value- Quality of these pods are decent and worthy of the price
You can find these pods in many dispensaries in CA, averagely around $35+ a pod, before taxes. Price may range, but for around this price range, this is a great price for live resin sauce. Very quality and potent oil. I just wouldn't mind the battery or pod to hit stronger.
Usually, live resin can cost slightly more than regular distillate pods/cartridges. Only because there's more of a process into making this form concentrate. But for the quality of this sauce, the price is great. Comparing with 710 Labs live resin pods, priced at $60-$80 for just the pod itself. I'd say this is a pretty good price. But just remember, you still have to purchase the battery separately.
Concluding our WCC CUREpod Live Resin Sauce review…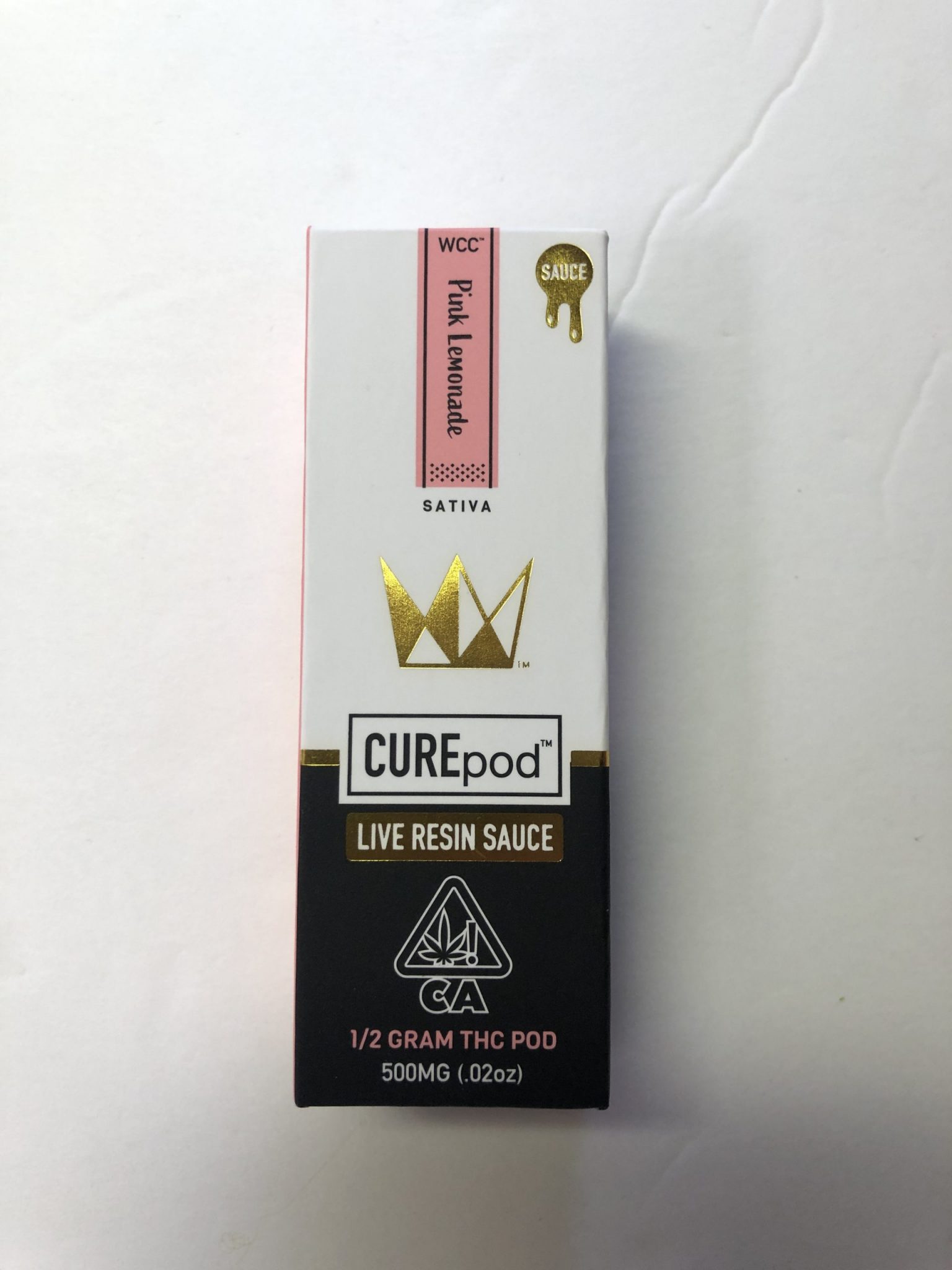 To conclude, we did enjoy West Coast Cure pods live resin sauce. Amazing quality oil, smooth and tasteful hits, great effects. I can't say it's the strongest oil or live resin that I've had. But it still delivers great strength. Highly recommend them if you're in Cali and looking for something new to try. You can learn more about the company here.
What is your experience with the West Coast Cure pod? Have you tried their live resin sauce pods? Questions or comments? Post below or in our forum!