REVIEW OVERVIEW

SUMMARY

Overall, the Reserve cartridge is smooth and efficient but isn't potent. The oil quality is just fair, not that great in strength, and the taste is just alright.
O.PenVape is a manufacturing company that distributes vape products/hardware and cartridges. Here, we try their cartridge line, the Reserve cartridge. Unfortunately, we weren't that impressed with these cartridges. Furthermore, here we'll talk about our experience and allow you to determine its value.
Pros:
Smooth hits
Fairly efficient
CCELL hardware
Cons: 
Recommendations: Provide more potent quality oil/strength.
UPDATE 3/16/2021: It should be noted that we are comparing the California version of O.PenVape to Nevada cartridges in this review. Apparently, the Nevada version of O.PenVape Reserve is stronger and we will retest those soon in the future.
O.PenVape Reserve cartridge delivers smooth, flavorful hits, but isn't very strong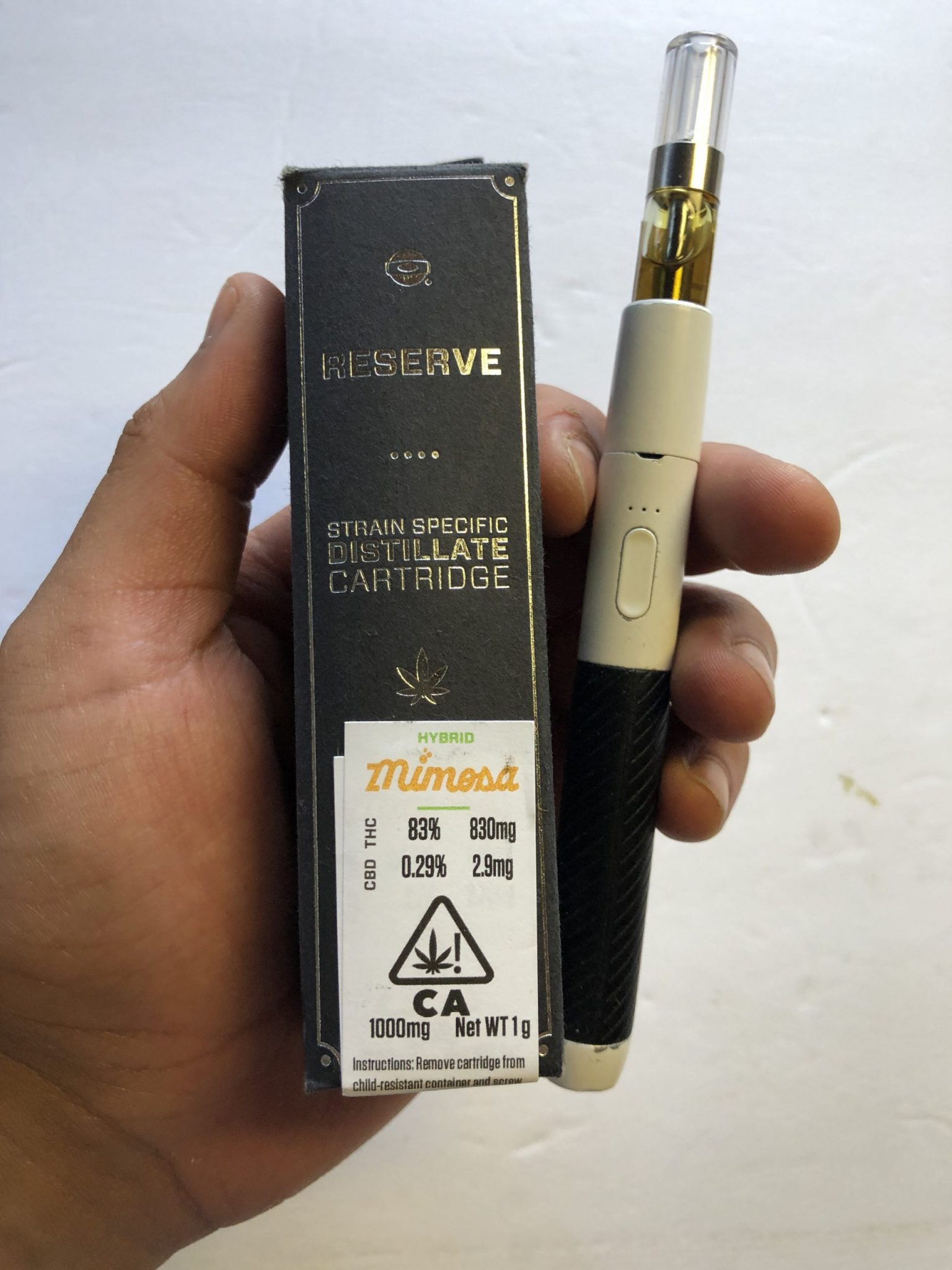 After trying this cartridge, I enjoy how smooth and efficiently it hits, as well as the flavor it provides. The taste delivers a great, sweet, and light flavor. The taste is probably my favorite feature out of all this cartridge. 
But with that being said, Reserve cartridges didn't turn out to have the best strength. They still provide fair strength and decent effects, but really aren't that potent. This can be a disappointment for heavy smokers, but still, they aren't a bad cartridge to smoke. Not my primary choice, but they still deliver enjoyably smooth and tasteful hits.
Reserve Cartridges use real CCELL M6T hardware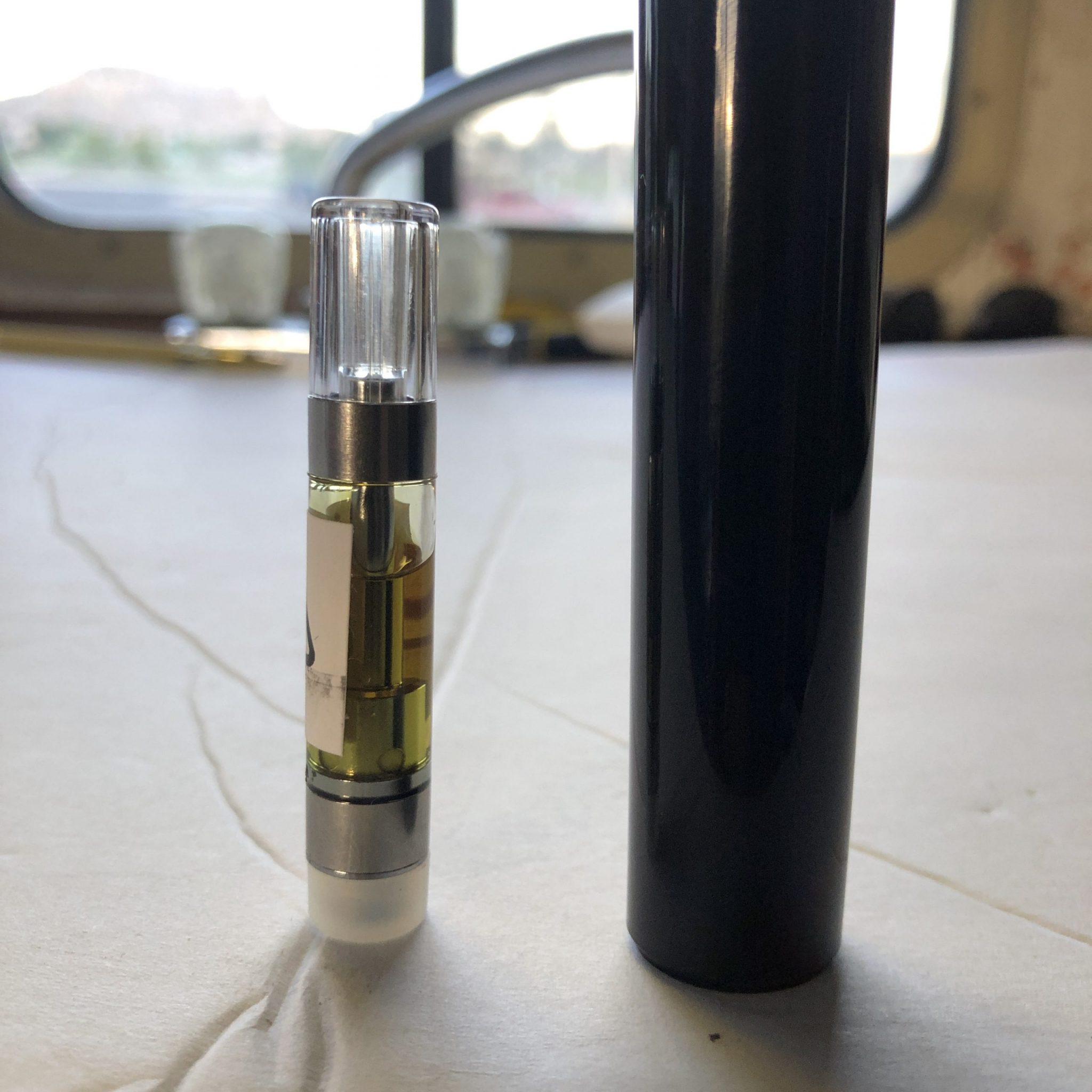 The hardware these cartridges use is CCELL M6T. Very common hardware used amongst many cartridges in the market. This hardware is great and provides very efficient hits. CCELL is known to be a reputable company. Giving smooth and tasteful hits, I rarely have any bad experiences with the CCELL.
Fair quality oil, not very potent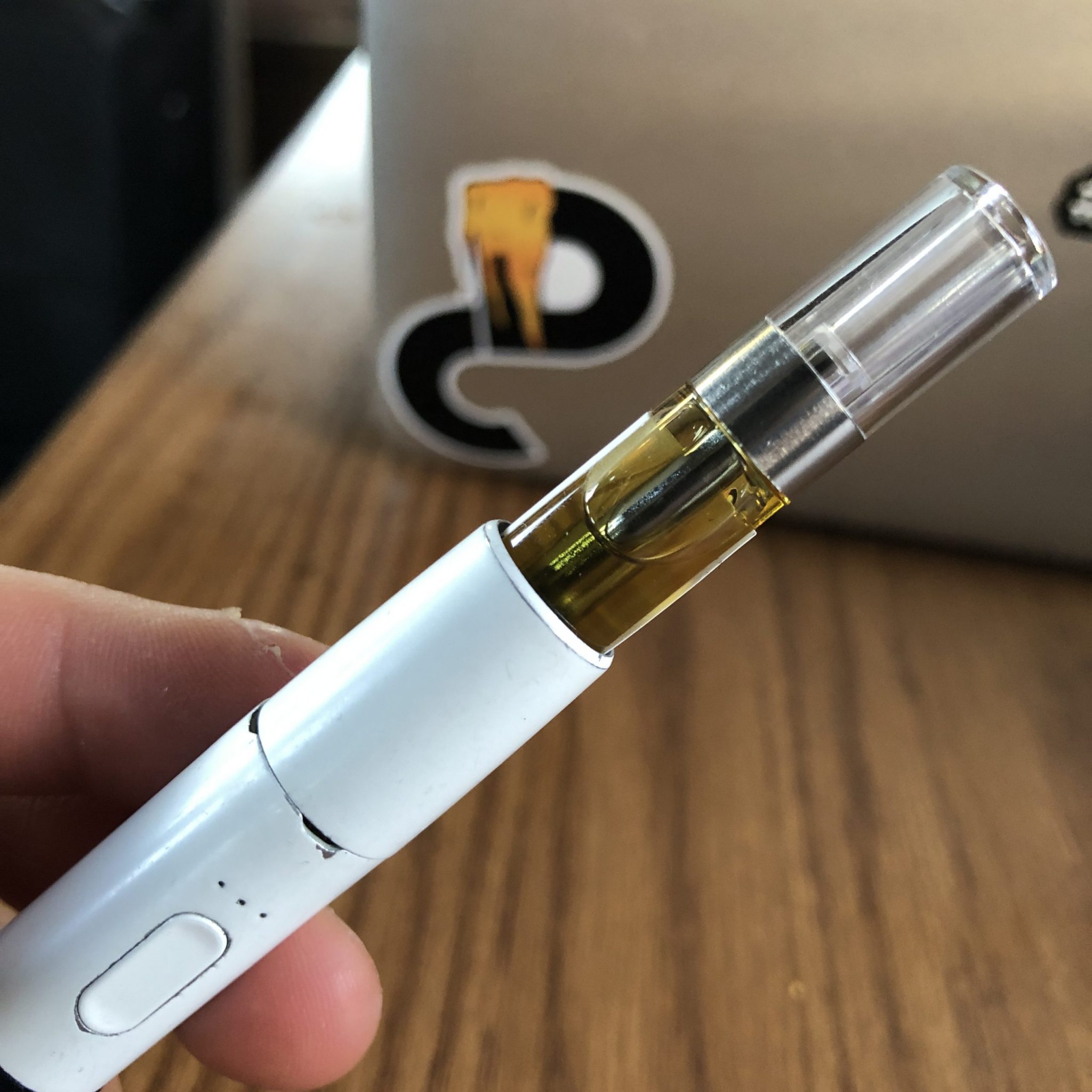 The quality of oil that these cartridges provide is just alright. Not terrible or anything, just nothing to be excited for. Fairly thick and dense, doesn't move as easily nor is it that thin. Visually, it looks good.
Although the oil quality is alright, the potency of this cartridge isn't that high. The effects are still good, but not very strong. I'd need various hits to feel a good high. A bit unfortunate and disappointing for heavy smokers. But this cartridge still delivers decent strength.
Reserve Cartridge delivers an okay, sweet taste but could use some improvement as well
The strain that we picked up here is Mimosa. As mentioned in their packaging, this strain does deliver a nice and sweet, citrus-like flavor. The one thing I like about these cartridges is they do provide a somewhat flavorful taste. Pretty light in flavor, and doesn't give very harsh hits. 
But the flavor did kind of remind me of the Dank Vape Mimosa flavor strain. Very strange, since Dank Vapes is a very questionable and skeptical company. But Dank Vapes does taste a lot more artificial, for the most part. O.PenVape Reserve cartridge delivers a smoother and lighter taste, not very artificial.
Fair strength and effects, but not the strongest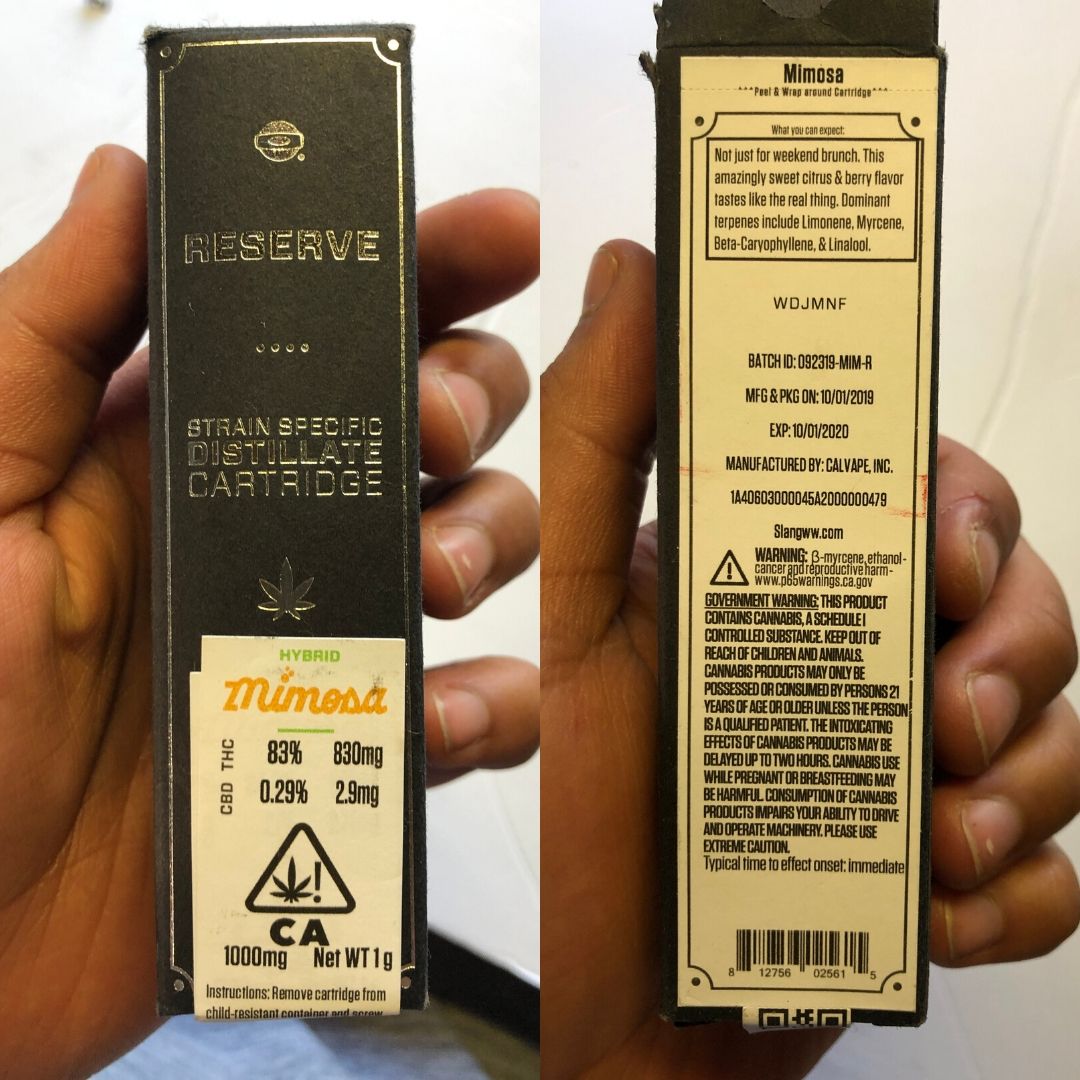 This O.PenVape Reserve cartridge lands at 83% THC, which isn't that bad. If anything, in my experience cartridges that land in the mid 80% range provide the best strength. Take, for instance, Cannavative cartridge or the Chemistry cartridge, both in the low 80% and still give strong oil and hits. Some cartridges at 80% actually provide better strength than a few cartridges at 90% THC.
As mentioned earlier, the oil does provide fair strength but isn't the strongest nor is it very potent. With that being said, the effects on these cartridges aren't always the strongest. Depending on your tolerance, you might have to take multiple hits to feel a good high. Or perhaps you're someone with light tolerance, but don't get your hopes up for high strength or potent hits.
Very efficient with CCELL cartridge, and oil burns fairly slow
Because of the CCELL hardware used by these Reserve cartridges, they burn very efficiently and evenly. No problem with that whatsoever. And along with that, these are full gram cartridges. OPenVape Reserve provides both half gram and full gram cartridges for those who prefer either.
Another thing is how this hardware burns the oil fairly slow. Although the quality of the oil isn't very potent, it's still pretty thick. This helps burn the oil smoothly, which can help your cartridge last longer.
O.PenVape Reserve Cartridge and Chemistry Cartridge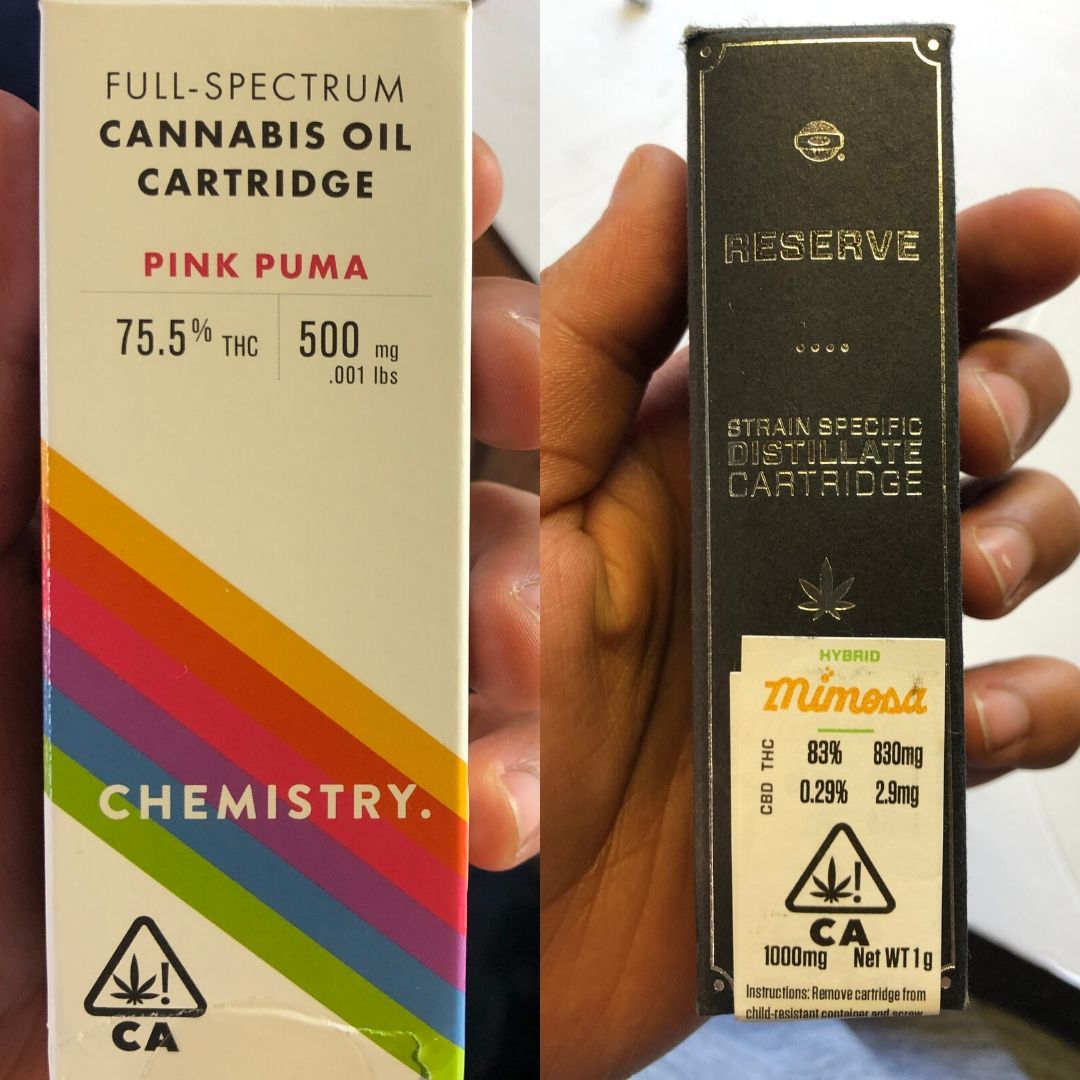 After trying both of them, I'd have to say that the Chemistry cartridge is better, hands down. The main advantage Reserve cartridge has is that this one is a full gram and is higher in THC. Chemistry cartridges only come in half grams and are less in THC, not all strains but some of them will be around the mid 70% range.
Disregarding the THC percentages, the oil quality and strength is still better with the Chemistry cartridges. The oil just provides a more flavorful and cleaner taste. As with strength, I did slightly feel more and quicker effects with the Chemistry cartridge. Even with just visualizing it, the oil quality is better. For its quality, I'd recommend and prefer Chemistry out of the two.
Comparing O.PenVape Reserve cartridge with other CA cartridges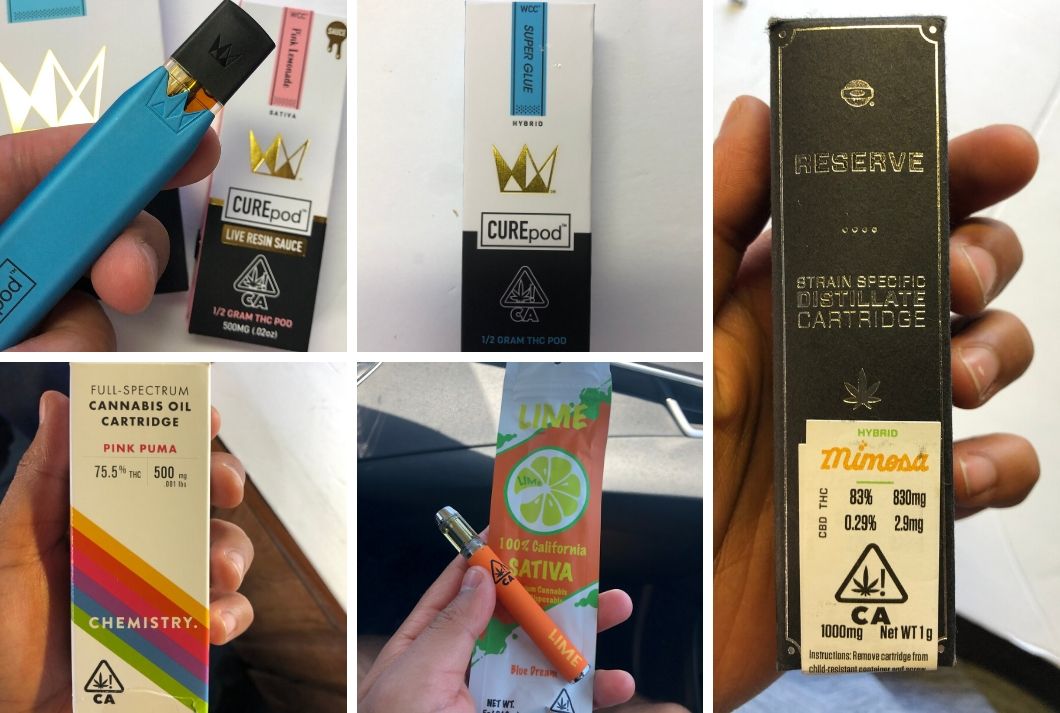 Here on DabConnection, we've tried a variety of products from CA dispensaries. Recently, we went and picked up a variety of cartridges and pods. But unfortunately, the Reserve cartridge is my least favorite of them all. Not that it's a terrible cartridge, it's just that the quality and strength isn't up there. Great flavor and it can be enjoyable to smoke at times, but nothing exciting.
Just to name a few products we picked up, Lime vape disposable, which I highly recommend. Great disposable, the strength is better and I like the taste it gives is better. West Coast Cure Pod can be a bit more comparable to Reserve, both deliver fair strength. But WCC pods still deliver slightly better strength. Also, the taste is better on them as well, very smooth, and tasteful. And the West Coast Cure pod Live Resin Sauce is much better, way stronger, and very quality oil.
This is just from the most recent cartridges that we tested. Our post, best cartridges for California 2020, show more cartridges that we enjoy more than the previous carts discussed.
Comparing Reserve Cartridges with Nevada brand cartridges
After having tried a variety of Nevada-based brand cartridges, we have compiled Nevada's best cartridge list. Recently, we picked up a few cartridges in Laughlin's dispensary.
Without a doubt, the Cannavative cartridge is a lot better in strength than the Reserve cartridge. I can take 2-3 hits of the Cannavative and easily feel great high, and strong effects. Also, it is a lot more flavorful. With the Reserve, I'd need double if not triple the number of hits to feel anything.
I tried the Select Elite as well and even they provide stronger and more quality oil. I actually tried their Live Resin Sauce cartridge recently and it was great, way stronger, and tasteful. Nevada overall provides very quality and potent cartridges.
For its value, decent price, but there are better cartridges out there
Depending where and which dispensary you go to, you can find these cartridges priced at around $40-$60 for a full gram. Not a bad price at all, but for the quality of this cartridge, it is questionable. It's just that you can find a variety of more cartridges, pods, and more for this price range as well.
Concluding the O.PenVape Reserve Cartridge review
To sum up, we didn't enjoy much of our experience with these Reserve cartridges. Strength isn't really up there, the taste of it isn't that great either. The only thing I like about this cartridge is the CCELL hardware and its efficiency. Otherwise, I'm not sure if we would pick these up again. Hopefully, they improve their quality of oil and strength in the near future. You can learn more about the OPenVape Reserve carts here.
Have you tried OPenVape Reserve Cartridges before? Questions or comments? Post below or in our forum!