Brass Knuckles and 710 King Pen are two of the most popular THC oil cartridge brands out today. We already have in depth reviews of Brass Knuckles and 710 King Pen cartridges individually. Here we put these prefill cartridges head to head. See who wins the battle of Brass Knuckles vs 710 King Pen.
Brass Knuckles vs 710 King Pen – Brass Knuckles Takes The Win!
Brass Knuckles Vape Cartridge Overall Score: 8.6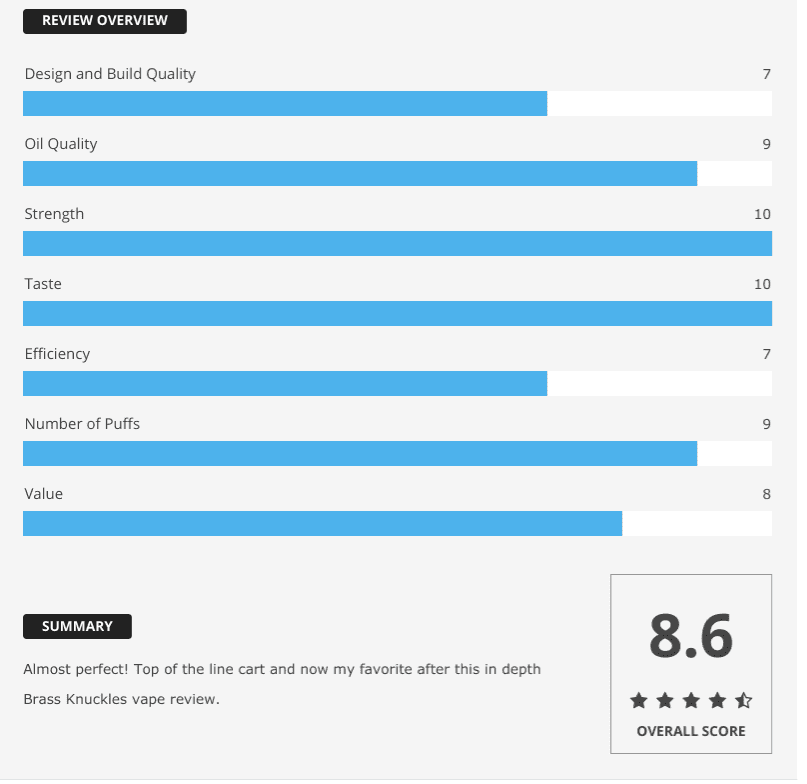 710 King Pen Vape Cartridge Overall Score: 8.4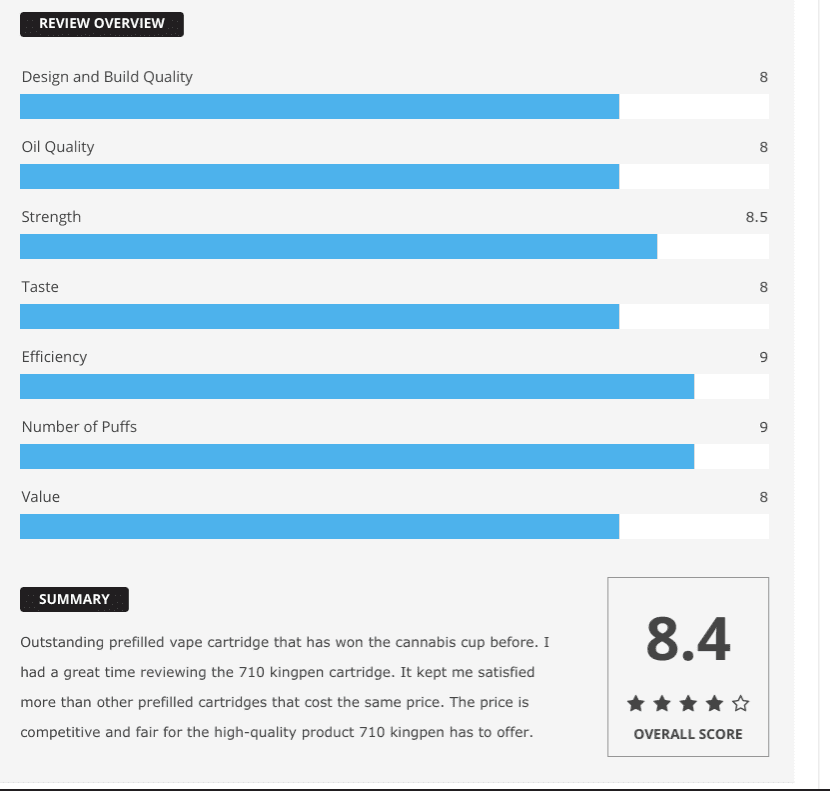 THC cart brands better than Brass Knuckles and 710 King Pen
Here are some brands in California we rate higher than both BK and 710 KP:
Airo Pro, Select Elite, Korova, Kurvana, Justdab, and stick e vape
BK is also in Nevada, so if you are there, check out Roots and Kabunky. They are NV only brands, but both are substantially better. Roots might even be the best in the country.
Brass Knuckles Beats 710 King Pen On Most Categories, Especially Strength and Taste
Most of our readers are looking for the strongest hits with good flavor. Design and Build quality is also important, but most of us would take a stronger vape over just having better build quality. Overall, Brass Knuckles edges out 710 King Pen as a better THC vape cartridge. See main Brass Knuckles' website here. However, you should check out our Stiiizy review and see why we name that the strongest vape cartridge currently out there.
UPDATE 9/11/2019: DISCLAIMER: In light of more recent news, it has become apparent that black market cartridges, counterfeit cartridges, and fake brands of cartridges have become more widespread than we had ever realized. We urge readers to apply their own discretion, and caution that at no point should readers assume that a review of a cartridge on our site is a guarantee of its safety. We advise readers to always verify their cartridges as coming from a legitimate source.