REVIEW OVERVIEW

Battery Life and Charging

10

SUMMARY

Our review of the PCKT One Plus revealed a vape battery that has a variety of options to get a customized hit. It also sits perfectly upright which is great for when your carts get low.
Here we take a look at the PCKT One Plus. We previously reviewed the PCKT One and found it to be a decent battery, but lacking some key aspects. The Plus is literally like they took everyone's complaints about the original One and then fixed them on the Plus. Strong hits and unique options make the Plus battery impressive.
Pros:
Discreet
Push button and draw activated hits
Hard hits with pre heating
Fits new generation CCELL cartridges
Cons:
Does not fit some thicker cartridges
Priced higher than the average battery
Recommendation:  It could be made wider to fit even thicker carts, but that may make standard size carts wobble on the inside.
Watch the video review of the PCKT One Plus below, and keep reading for the more in depth review.
PCKT One Plus combines high build quality with a unique feature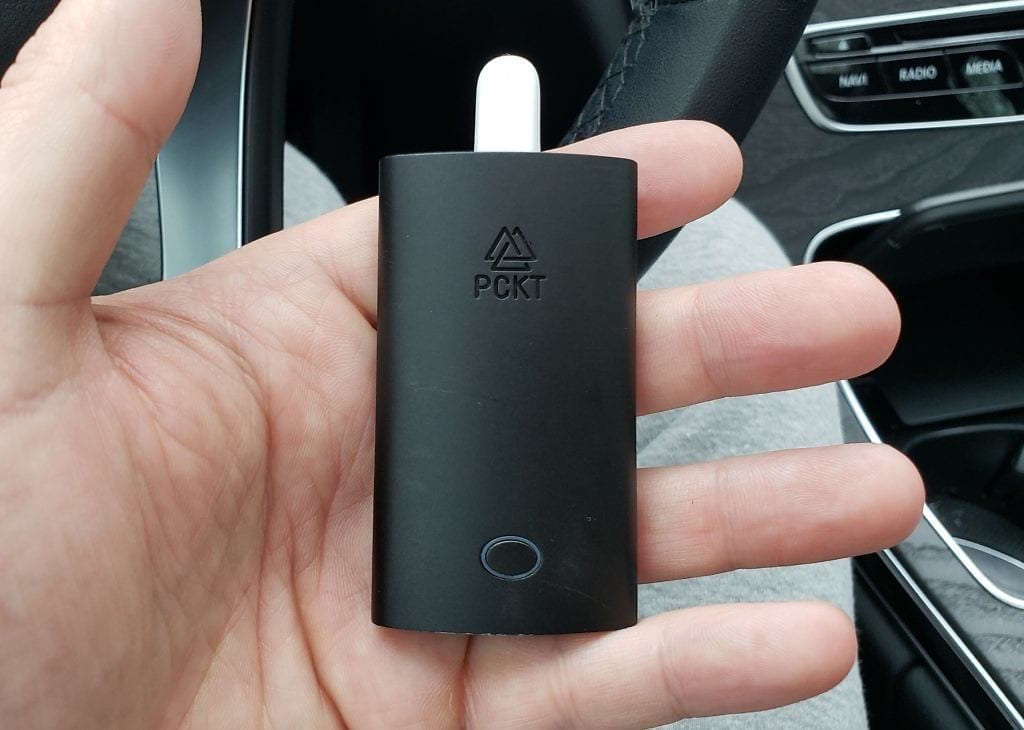 I have been hitting on this battery for about a month now. In our cartridge battery reviews on DabConnection we use the battery for at least two weeks prior to writing up our reviews so we have a good idea of how it works long term. I hit on the PCKT One Plus a bit longer because we had gotten so backed up and the battery never died.
PCKT recently released a new style of cartridge that pairs excellent with the Plus battery. Check out our SPRK cart review for more information.
Design and form factor is similar to the original PCKT One, with two key improvements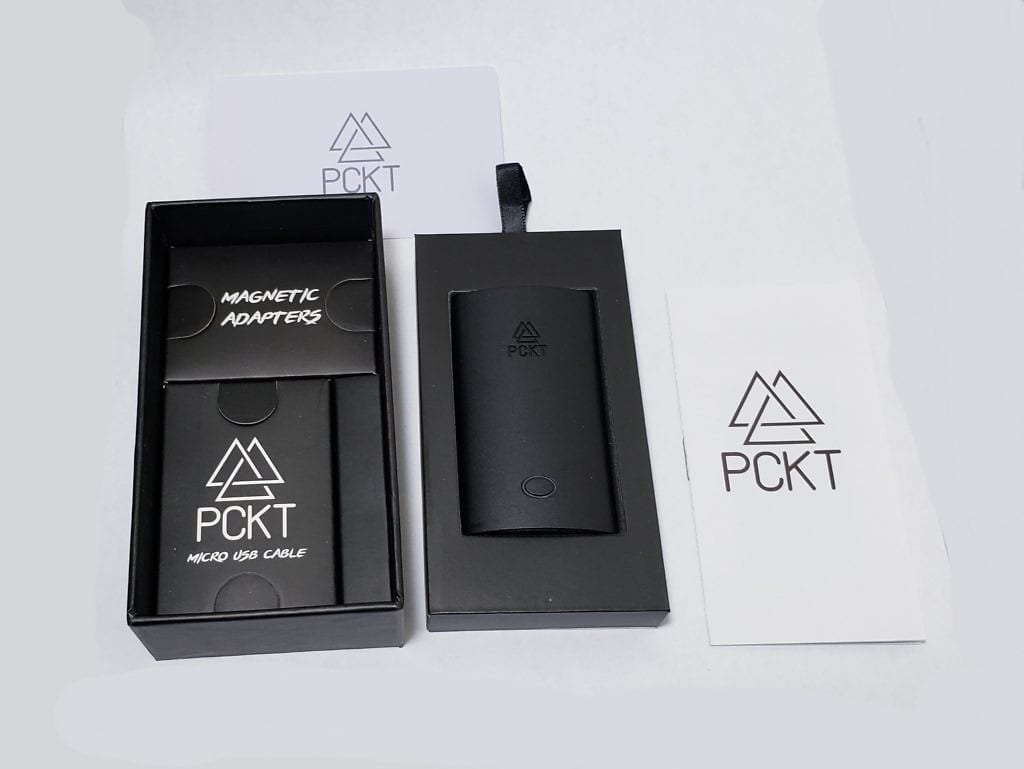 The original PCKT One form factor was already good and the new one is very similar but with a smoother feel. Two key improvements are button placement and widening the cartridge holding area so it can fit new generation CCELL carts like the TH2 series.
Wide cartridge area allows the cart to be protected from drops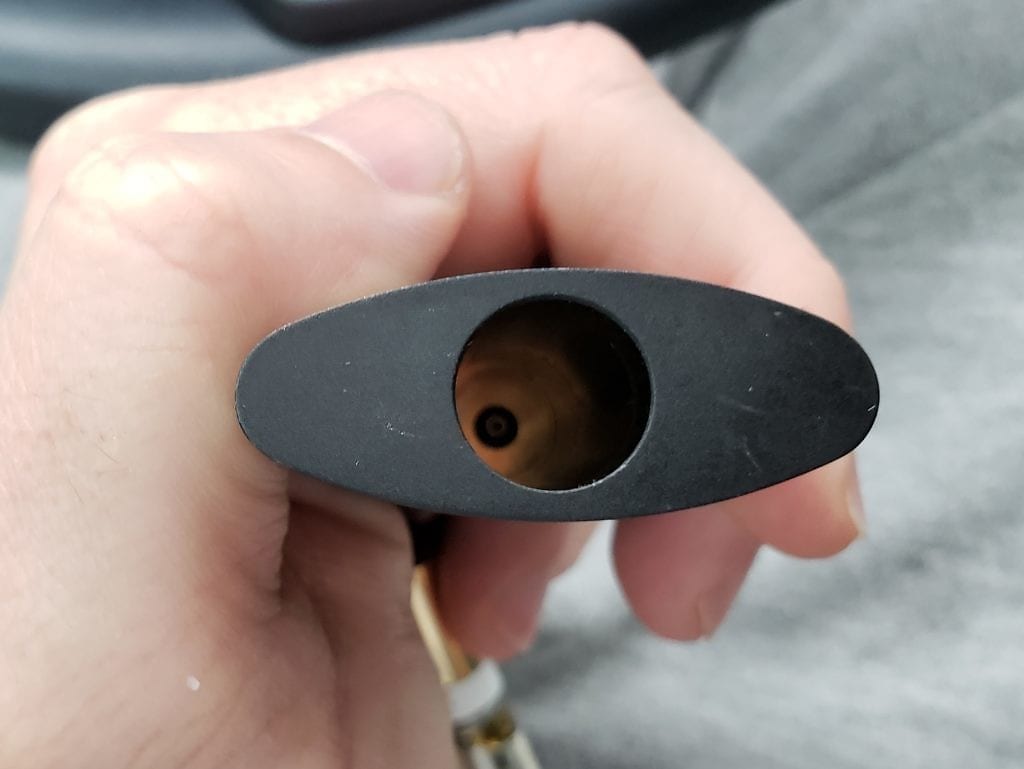 The cartridge area is wide enough to protect the cartridge. On the prior PCKT One you had to use an extendo adapter on most newer cart styles and it left the cartridge exposed. Now most carts slide in very clean. Some people might complain that you cannot see the level that the oil is at, but, but many of us are used to checking the carts anyway. That was a complaint for some on the Airo Pro.
Battery sits upright so oil stays even at the bottom of the cartridge
The base of the PCKT One Plus is flat and a wide enough area in proportion to its height that it sits upright. When a cart is getting low you won't get oil all going to the side. For a batter as slim as the Plus, it's a nice design feature.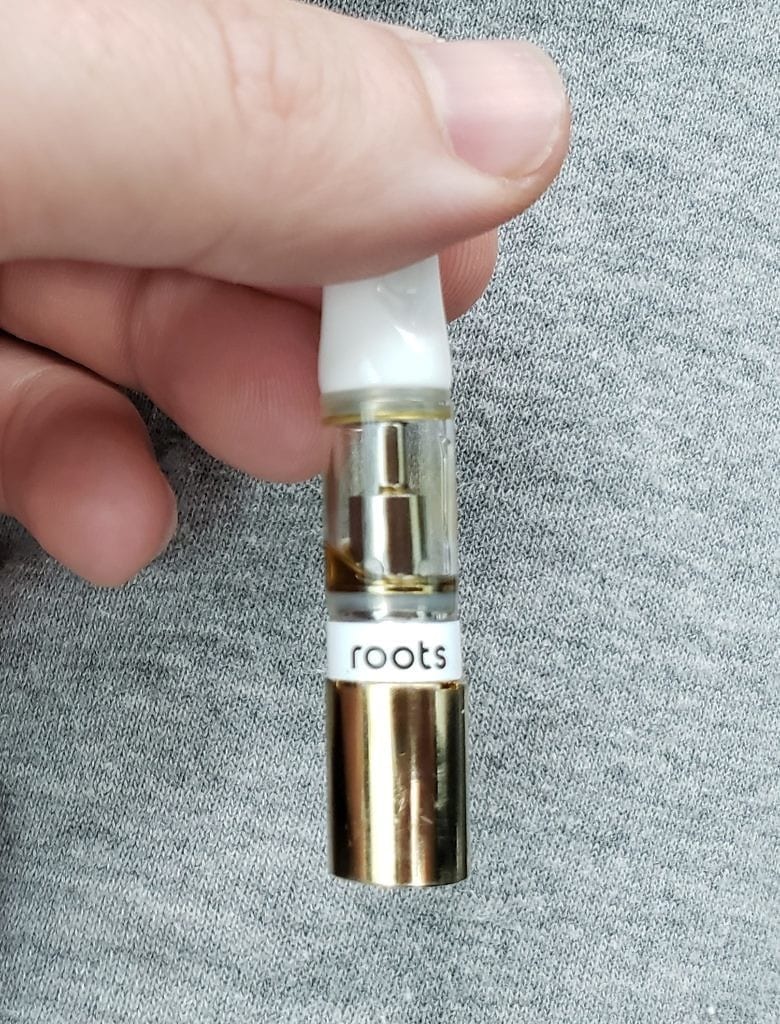 Three heat settings via RCKT chip ensures no burn vape cartridge burn outs
The PCKT One Plus used a smart chip called "RCKT" that automatically adjusts to the cartridge you put in it. This helps people not burn out their carts if they are unsure of the settings. The chip will still adjust to hit harder or softer, depending on your battery setting. Blue is for lighter hits, Yellow for medium hits, and Red for hard hits.
Build quality excellent on the PCKT One Plus, smooth feel
PCKT One Plus magnetic adapter screwed on a Roots cart.The build on the original was excellent as well. Dropped it several times and worked fine. The Plus battery is no different with a heavy, solid feel to it. A smooth rubber feeling outer shell has been added to the outside to give it a nicer feel.
Battery life is excellent, charging is simple with micro USB
The battery life on the PCKT One Plus is great. I did not use one single cartridge throughout the test but a few different ones. However, I could easily see going through a half gram cart without a charge. Battery life is a very important factor for many users, and this vape cartridge battery delivers.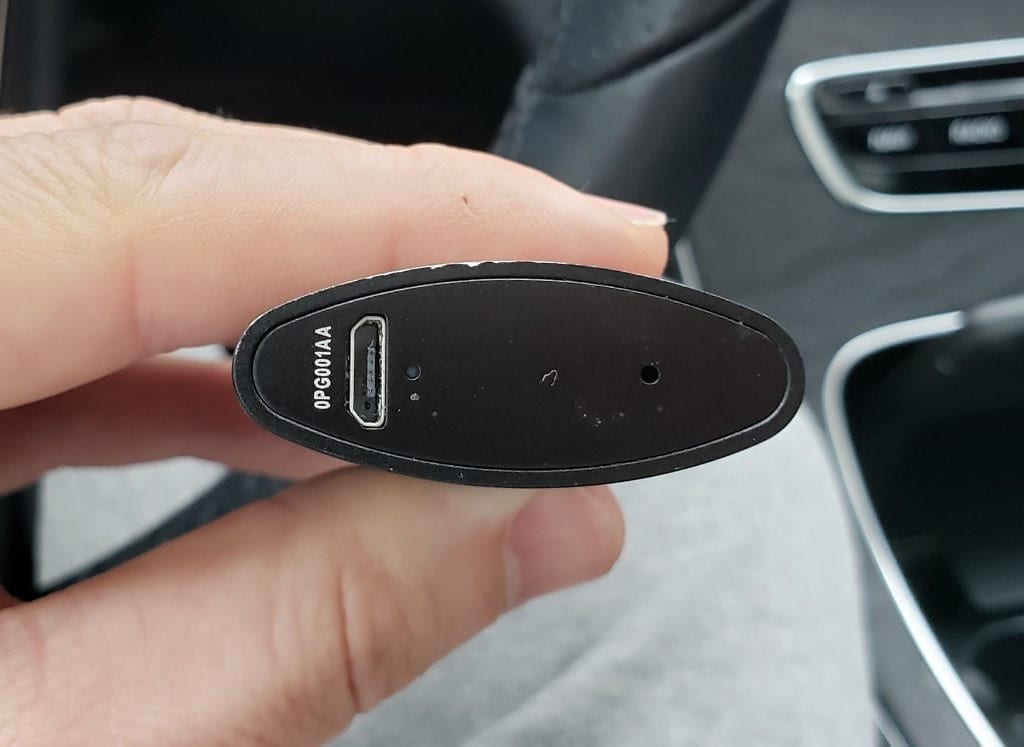 Charging is simple, just plug it in with the included micro USB cable into a USB port.
Hard hits with pre-heating or smooth hits on pull draw
By default on pull draw the PCKT One Plus does not hit super hard. This might be preferred for a lot of users, but all you need to do for harder hits is use the button and pre heat a little bit. Our reviewers and readers probably will prefer this method. Using the button feature the PCKT One Plus is capable of delivering monster rips.
Higher priced than most batteries, but made for carts
There's a big gap in battery prices and performance across the board. You can find low priced batteries that are made more for eCig then you can find higher priced batteries that are designed for use with cartridges.
I think considering the cost of carts of high quality spending a bit more on the battery is warranted. But if you are looking for the absolute cheapest option, any standard eCig kit battery will work with most carts. The average cart price is $30-50 for a half gram in most places. So even two carts and you are at the price of the PCKT One Plus. Then there's the coupon code PCKT15 that take's 15% off the top.
On the left is the price shipped to California with a coupon code, on the right is the shipped to Nevada price with the coupon code.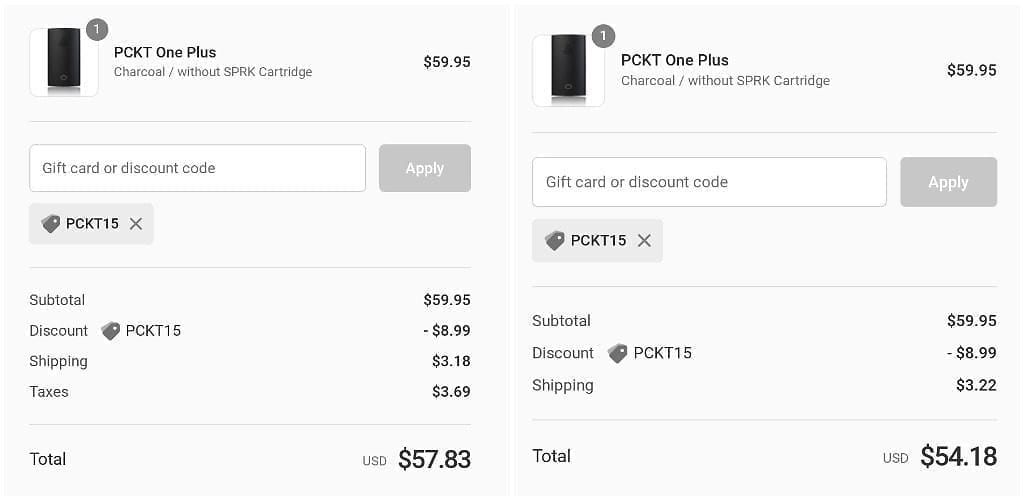 In California it will cost you just under $58 out the door and just over $54 in most other states.
PCKT Vapor offers a great warranty
PCKT has a very easy warranty process that covers you for one year. I have read comments online and people have had no trouble replacing anything with PCKT Vapor. The company is very customer-service based and wants to make sure everyone has a good experience.
Comparing the PCKT One Plus to other vape cartridge batteries
We have tried quite a few batteries and we will compare the PCKT One Plus to the most popular ones.
PCKT One Plus vs. CCell Palm and Silo
The CCELL Palm and Silo are so close as batteries, the only difference is their form factor and thus we compare them together against the Plus battery. Solely on pull draw the Palm and Silo hit harder than the Plus. When you preheat with the button though, you can get a bigger rip out of the Plus.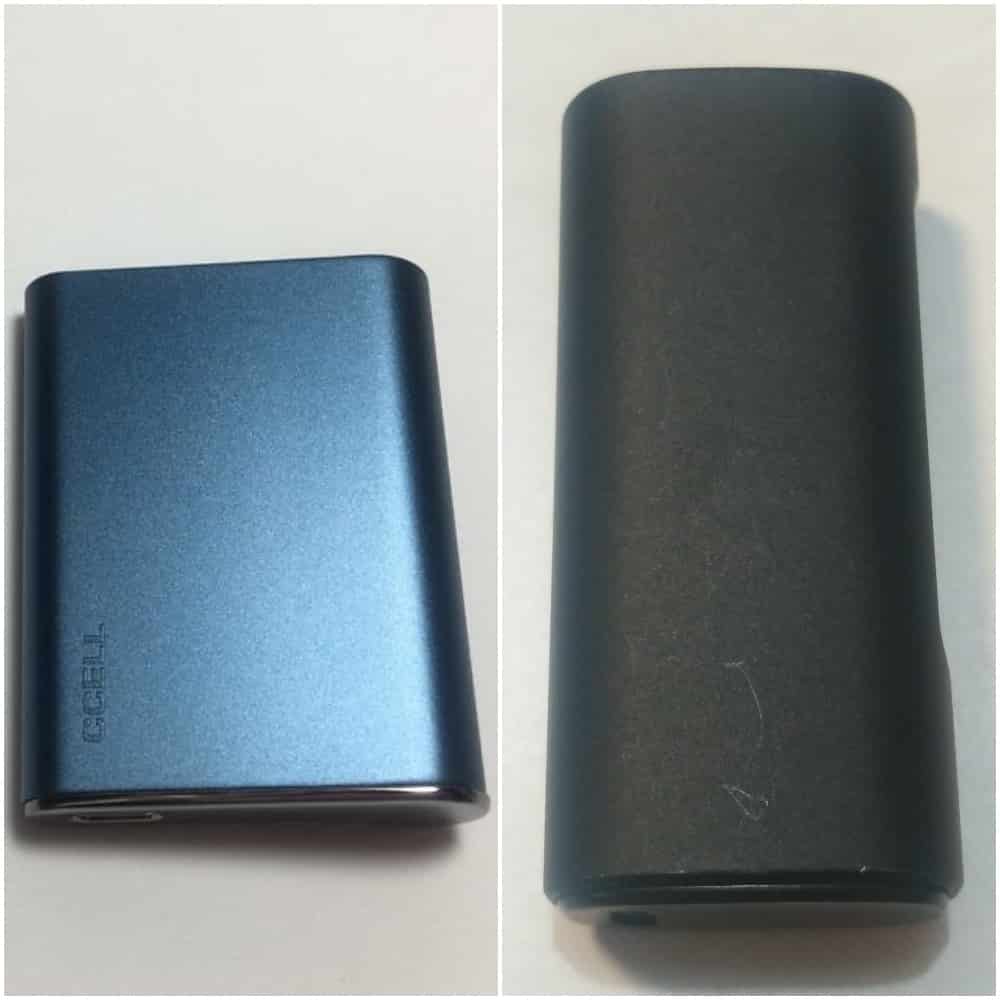 Airflow is comparable between the CCELLs and the PCKT One Plus. The CCELL batteries can be had for under $20, but they do lack the button push and variable heat settings of the Plus. Build quality on all three units is solid, but the Plus has a nicer feel.
I should also add that the Magic 710 battery is very comparable to the Palm and the same pros/cons with that battery would apply here compared to the Plus.
PCKT One Plus vs Original PCKT One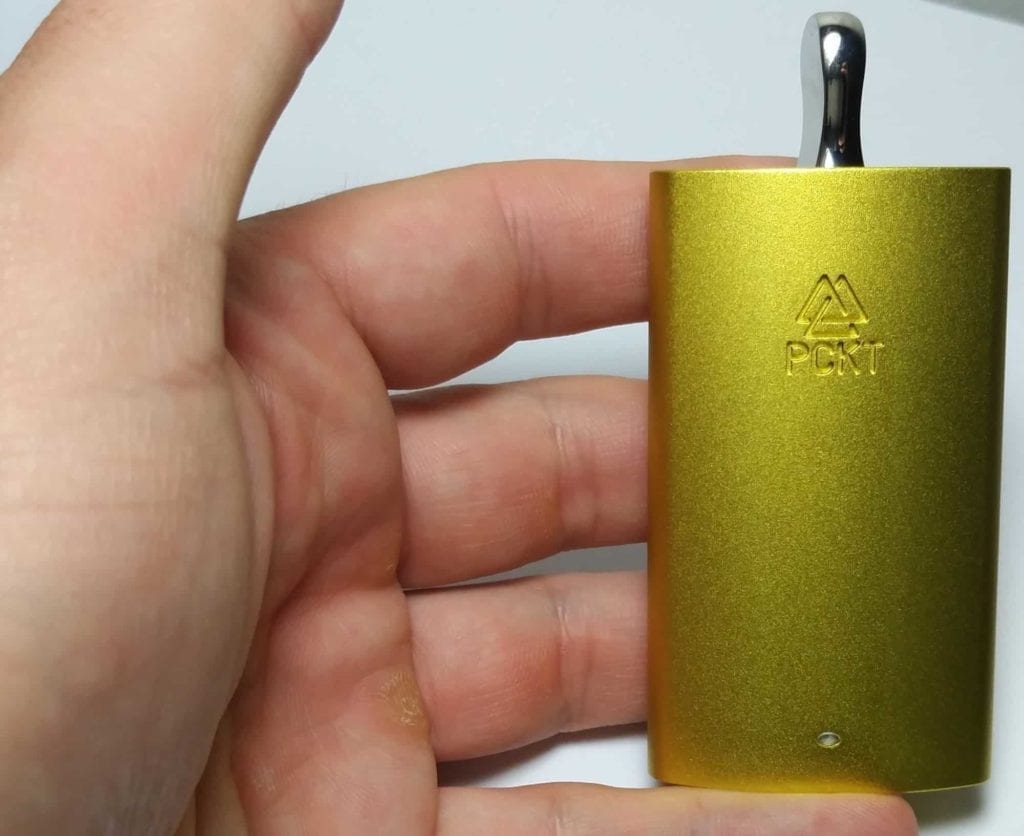 The Plus beats the original PCKT One hands down. The additional $10 is well worth it, as the original is $49.99. Being able to hit new generation CCELLs like those on Select Elite cartridges without the extendo adapter makes the additional cost a no brainer.
Add better button placement and it's an easy pick: PCKT One Plus.
Concluding our PCKT One Plus review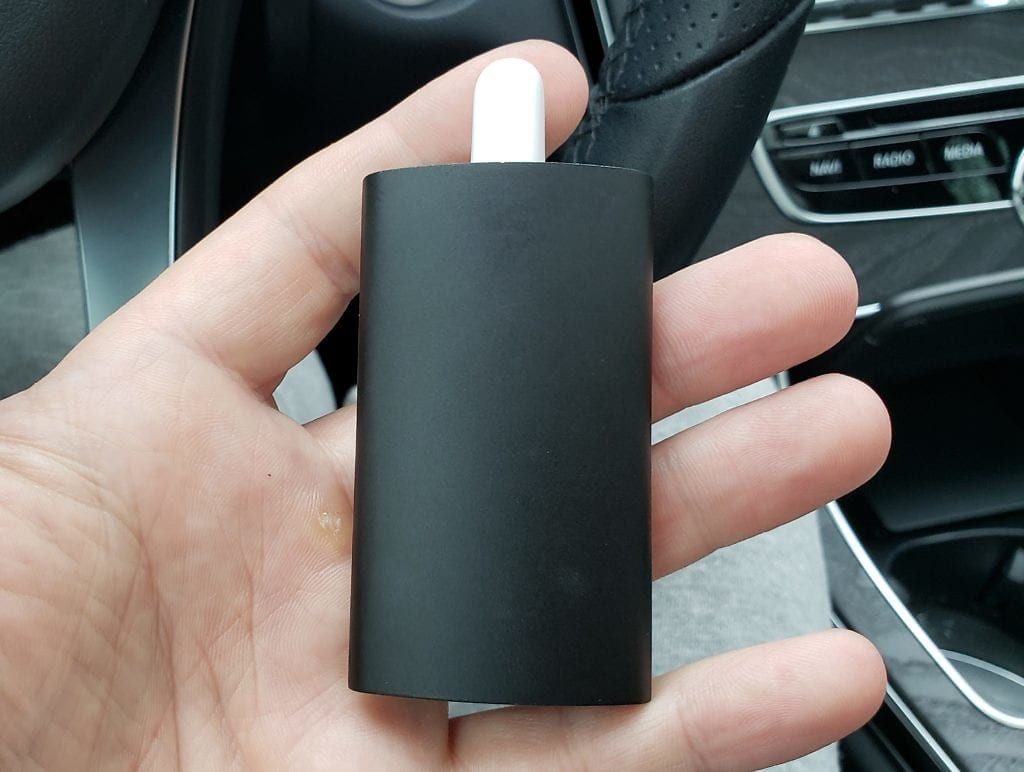 Overall the PCKT One Plus offered some great improvements over the original PCKT One battery. It's on the higher end of pricing but it does have great features and with a pre heat it will get strong, milky hits.
The button placement is now perfect which makes it a lot easier to use. Now that it holds easily new generation CCELL carts it's also much more discreet. You can get the PCKT One Plus here.
What are your thoughts on the PCKT One Plus? Comment below or post in our forum!