REVIEW OVERVIEW

SUMMARY
Here we review the liquid diamond sauce cartridge by URSA, their premiere vape cart. A lot of hype came with this product and I can tell you it does live up to the hype. It's a good value, it lasts a long time and it gives the type of strength we are looking for here at Dabconnection.
Pros:
Thick long-lasting oil
Great taste
Great strength
Good quality hardware
Cons:
Should be available in more states
Recommendations: We would like to see URSA carts available in more areas.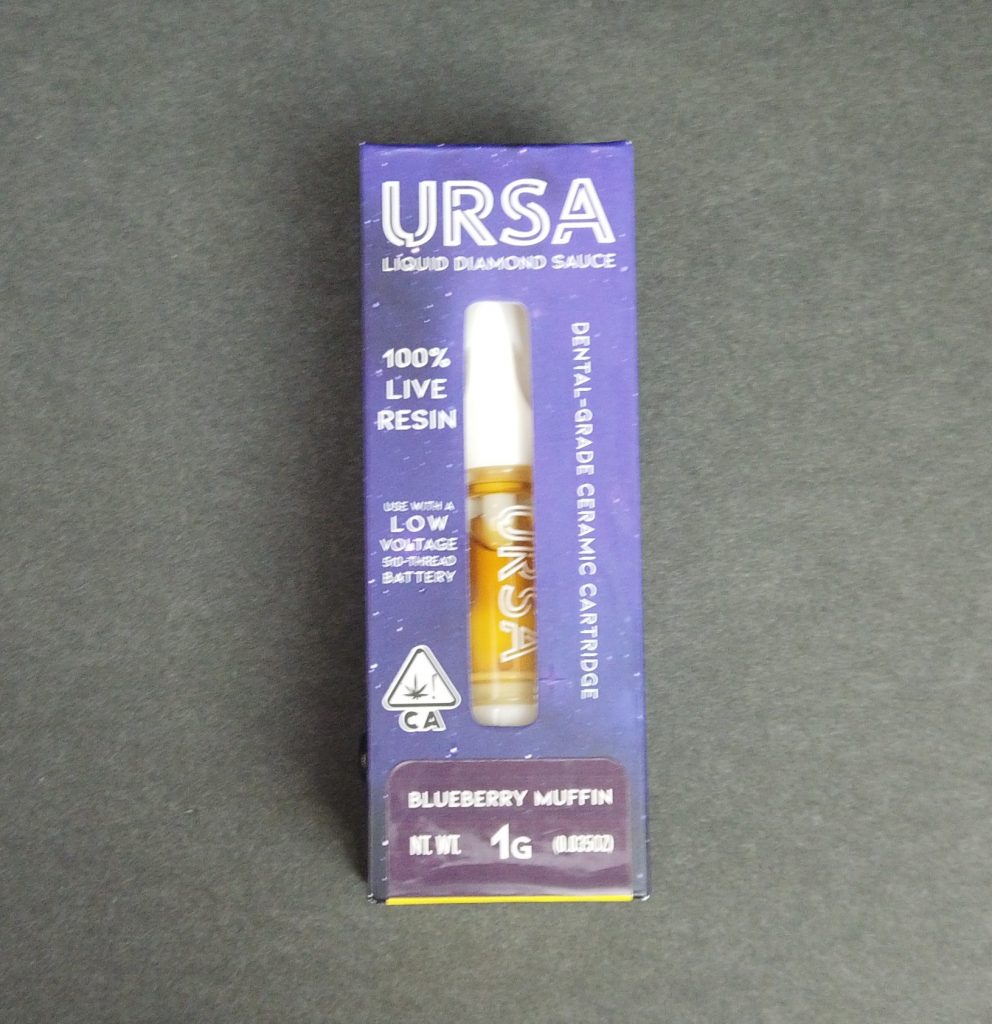 URSA hits all the points of a good cartridge
There isn't really much to complain about here. If you are considering buying it and you are standing in line right now at a dispensary, then go ahead and do it – unless you are in Needles where it's $100! Dollar for dollar this cart performs and you won't feel like you are wasting your money. We will go through point by point on the cart, giving you a rundown on each thing to consider.
URSA uses the Evolution series E1000
The Evolution series E1000 carts offer proprietary, break-through advanced inhalation technology. The cart contains no heavy metals which makes it very safe to use and makes it eco-friendly. The hardware performs well and it is efficient. There seem to be a bit of oil that got stuck towards the top but not much at all. Overall it performed great and it's comparable to the cartridge used by Sauced.
The glass seems really thick and the mouthpiece has a nice airflow
Air comes nice and smooth through the airflow. I recommend hitting this at low temperatures at a lower voltage. You are gonna get great flavors at that rate but this hardware can handle harder hits. Just for this review, after getting some feel of the flavor, I tried it up to higher voltages around 4.2V. It still tasted good and it was stronger.
Overall I think that hardware is not as good as CCELL but it's pretty close.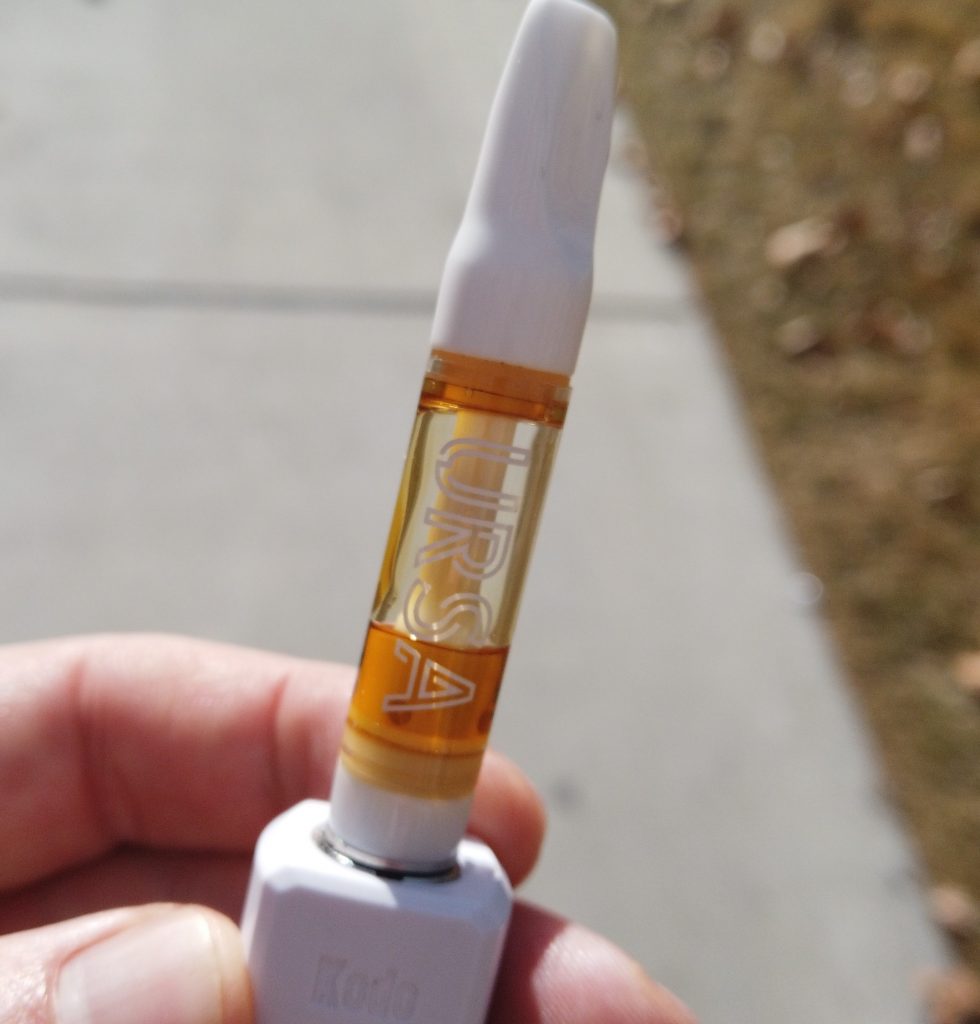 Awesome strength
It's definitely one of the stronger California carts that I tried so far and it's something we might add to our list of best carts in California. I would say that Heavy Hitters Live Resin was a little bit stronger but we are really testing two different strains here. It does seem that URSA would be on par with Heavy Hitters if we tested the same strains. But you must also consider, which we will be discussing more below, the pricing of a Heavy Hitters Live is $50 for half a gram while URSA is $60 for a full gram. Both plus tax of course.
The effects of URSA cart are energetic and long-lasting
The URSA cart we used in this review is a Sativa Blueberry Muffin strain, which has an energetic effect. You don't feel tired from it. I would say that some distillates give me even more energy than this like Roots and Cannavative Live Clear but compared to other live resins it's definitely top tier regarding energy.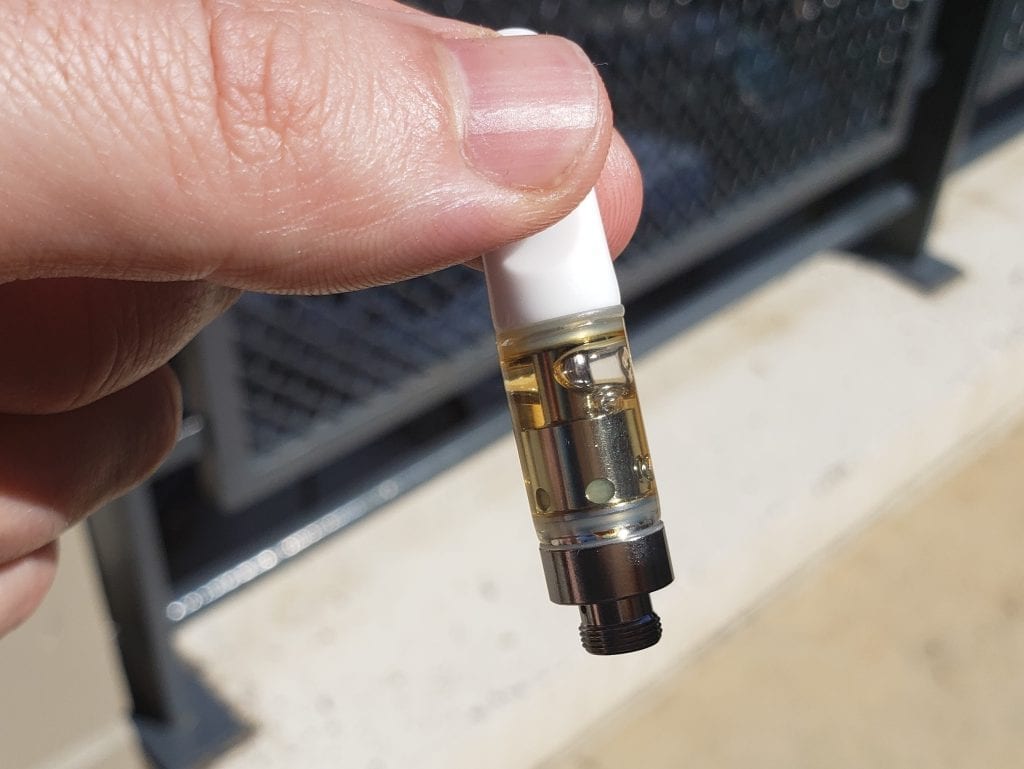 The URSA cart taste excellent and natural
URSA carts use real cannabis terpenes. This is the first URSA cart that I have tried, but our other reviewer Ben has tried others and also says they taste great. Great taste is expected when you are using real live resin and real cannabis terpenes. There are no botanical derived terpenes in URSA cartridges, which is a great thing.
URSA carts hit really smooth
Even when you bump up the temperature higher than they recommend, URSA carts still hit really smooth. I think a lot of that comes down to using cannabis-derived terpenes, as opposed to botanical terpenes. Botanical terpenes are not that bad and unhealthy, but users comment that all carts with botanical terpenes end up being harsher, which is totally true. The perfect example of this is regular AiroPro distillate carts compared to AiroPro Live Series. The Live series uses natural cannabis terpenes where the AiroPro standard series uses botanical terpenes. I still like the regular AiroPro carts because they are extremely strong and they do taste good, but it's really clear that the Live Series is smoother and the main difference between the two are the terpenes. Not to go into other brands too much here, but this is the reason the URSA carts are so smooth.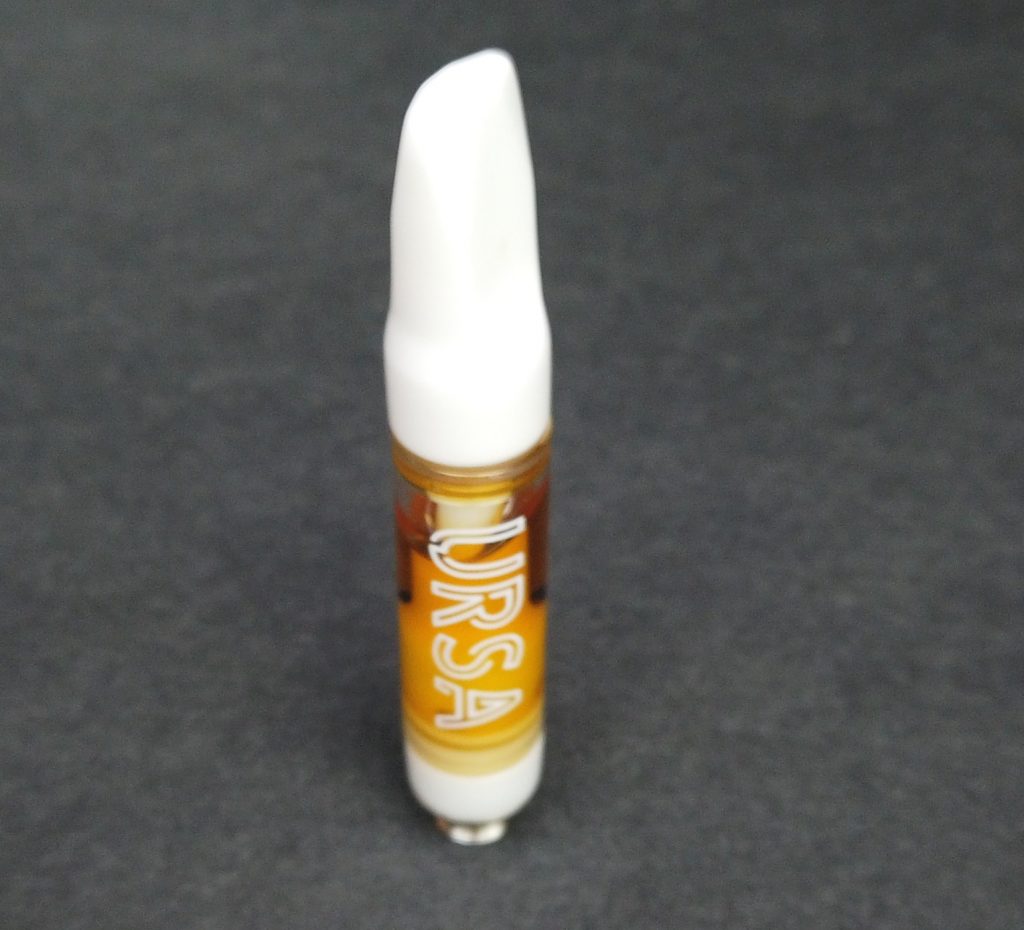 URSA oil stayed consistent throughout and its extremely thick
Down to the last drop of the cart, the oil stayed consistent and there was no oxidation from the URSA cart or any other types of discoloration. The oil used by URSA is also top tier because they use, as mention above, real cannabis terpenes.
URSA seems to be one of the longest-lasting cartridges we tried so far
The live resin in the URSA cart is really thick and lasts a long time. You are gonna get a lot of puffs from this cart. A full gram cart would usually last me about 3-4 days and the URSA cart lasted about 4-5 days. I really felt I got 100% out of the oil when it comes to the number of puffs compared to a lot of the other stuff out there.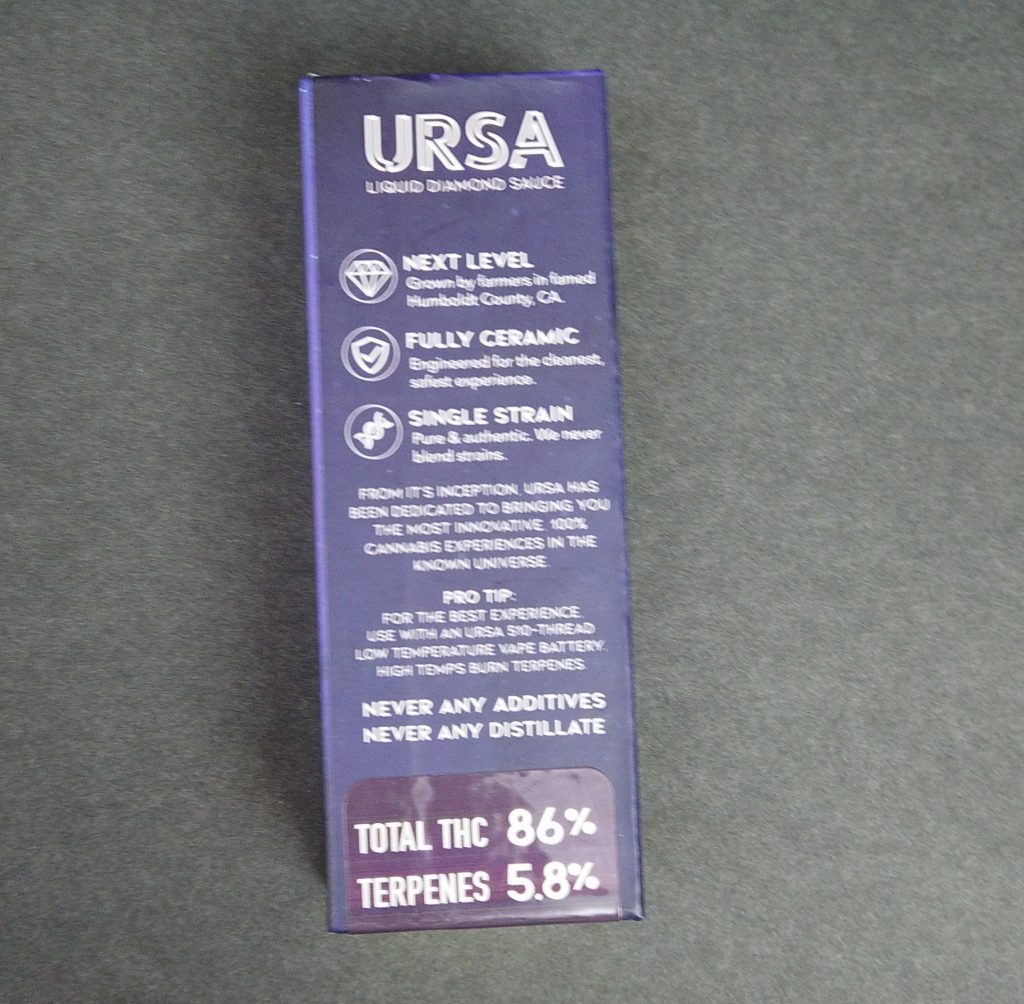 A much better value than Heavy Hitters Live Resin
The reason they are a better value is that they are pretty close to strength. For 10 dollars more, you are getting twice as much. I do like the hardware a little better on Heavy Hitters Live, but overall you can not deny that the URSA is an excellent value. Comparing to other states, as our reviewer Ben stated, these are comparable to Tumbleweed sauce carts. They have similar consistency and strength. There are really no complaints on value here. The only time the value would not be good is if you are in Needles, California, and they charge you $100 for the cartridge. At that point, I would recommend proceeding directly north to Nevada Made dispensary in Laughlin, Nevada, where their house brand Kabunky can find cheap, and it's excellent as well.
Concluding our URSA cartridge review
Overall there is really nothing to complain about here. It's one of the best carts out there. You get a lot of puffs for a good price on good hardware.  Definitely recommend trying URSA carts out. You can find out more about URSA here.
Have you tried the URSA carts?  Let us know what you think in the comments or on our forum.