REVIEW OVERVIEW

SUMMARY
Here we review the Standard Oil Cartridge, in particular, the Lemon Slushie. We got this at Oasis dispensary in Las Vegas, Nevada, through a deal we found on Dankoil. Standard Oil Cartridge uses real cannabis terpenes, offers great strength, and uses quality hardware. So far the Standard Oil cartridge we have tried is one of the better distillate cartridges that are out there and that is why it made on our top carts for Nevada list.
Pros:
Excellent taste
Real cannabis terpenes
Quality hardware
Thick long-lasting consistent oil
Cons:
Recommendations: We would like to see this cart in more places. We would also like to see a live resin version.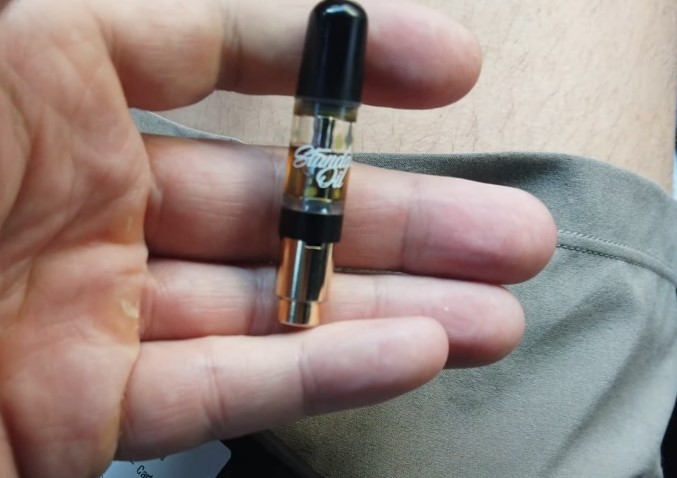 Standard Oil Co cart hit all the points of a great cart
Here we will go through all the categories on the Standard oil carts. Overall it's a great cartridge; if you are looking for a fast answer – you should just go and get it. Most likely you won't be disappointed. We got this on a deal but we wouldn't mind paying full price for this especially considering how strong it is.
Standard Oil uses CCELL or a very close clone
The cart used on this one looks very similar to the Tumbleweed extracts cartridge that we get quite often. I didn't see CCELL marking on the bottom, but CCELL has changed some of the designs on their cartridge hardware. This does seem like a CCELL cartridge or a very close clone.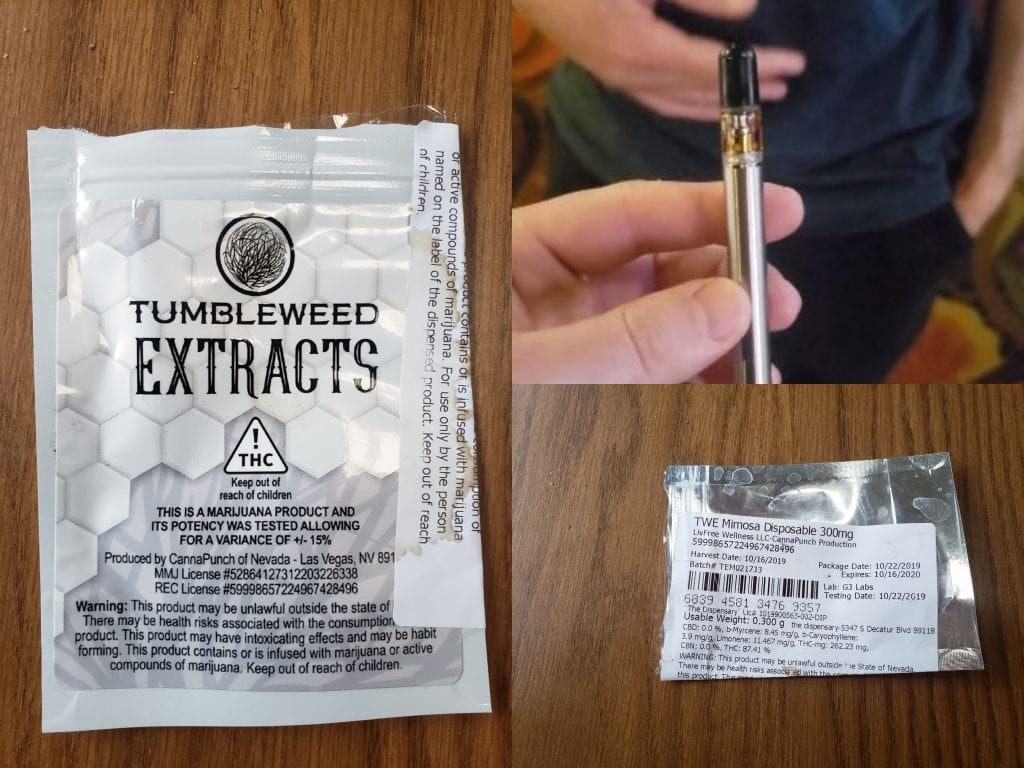 Standard Oil uses all-glass hardware with a ceramic core
This means that you will be getting top efficiency and nice hits. There is really nothing to complain about here regarding hardware even if it is a clone, which we can't tell for sure.
Standard Oil Co cart delivers strength and is very energetic
The version we are reviewing here is a Sativa and it really delivers on the energy. You do not feel sleepy at all from this cart and I would say that this is one of the best cartridges I have hit so far. On top of that, the effects last for a long time. You don't feel like you have to hit this every five minutes, as is often the case with Delta 8 carts or some of the weaker THC carts like Kings Garden and RAD Vape. For strength, there may not be many carts that are that much stronger out there.  Strength on Standard Oil Co carts is pretty comparable to some of the Roots and Cannavative carts out there, which have continuously been the strongest distillate brands we have tried out after multiple cartridges.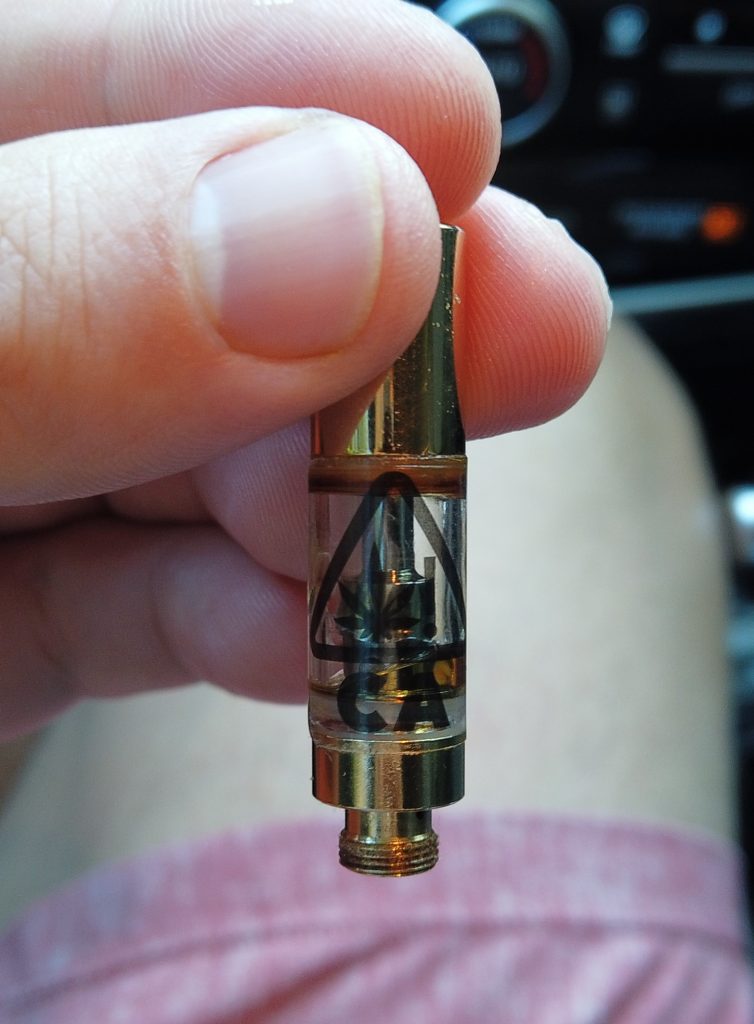 Excellent taste with real cannabis terpenes
The Standard Oil Co cartridge uses real cannabis terpenes and nothing fake. This really reflects on taste. There is nothing off-tasting about it and it still does taste like the Lemonnade in the strain without tasting fake or artificial like the RAD Vape.
Definitely, one of the better tasting distillate cartridges out there, and it is better tasting than quite a few live resin carts out there.
Standard Oil Co has excellent oil quality.
The oil on these carts is really thick. You won't see almost any movement from it since it's that thick. It is close to the thickness of Roots and a little less thick than AMA thick distillate.
Nothing changed on oil consistency or the color as we went to the bottom of this cart. This one is actually so good, that I saved a bit for a friend to try it out.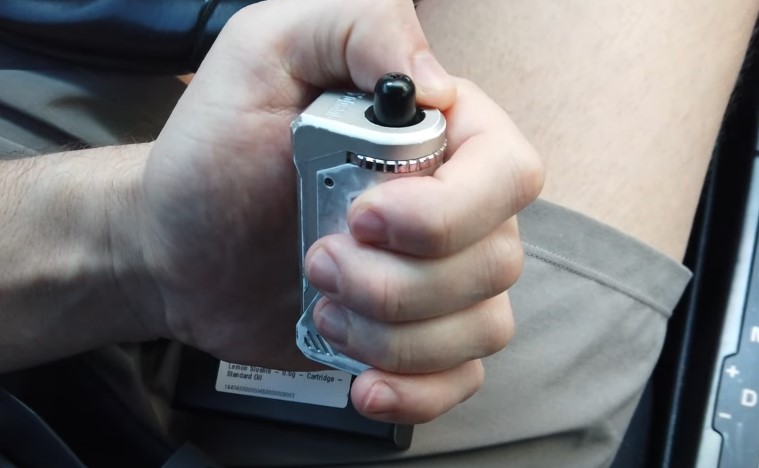 The thick oil gives a lot of puffs
Standard oil is so thick that you get a lot of puffs out of it. Compared to some of the thinner carts out there I might get an extra half a day's use from this, and that's coming from someone that gets about a day and a half or two from a standard THC cart. Overall there is nothing to complain about here about the number of puffs and it really excels here.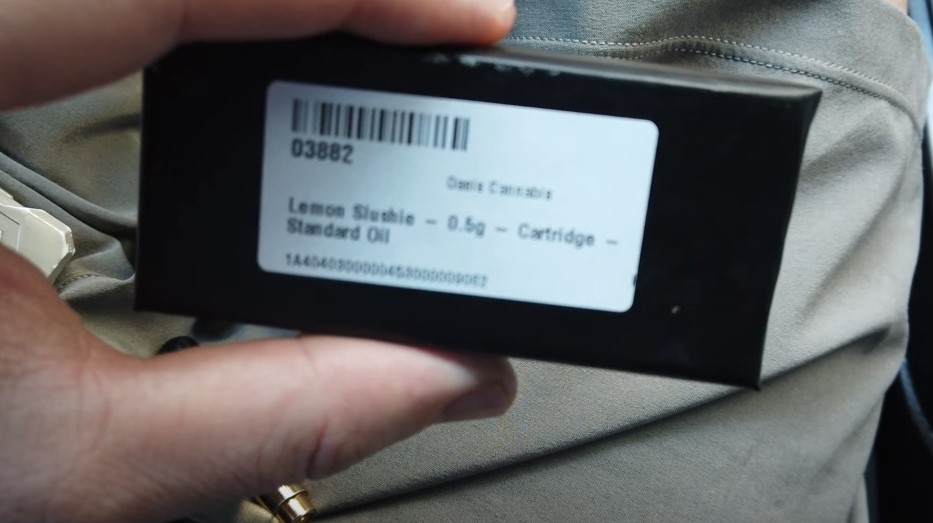 Great value even better on a deal
When I picked this up at Oasis Cannabis in Las Vegas it was something like $25 with tax. I believe this costs around 35-40 dollars at most dispenseries and it's definitely worth it. Comparing to some of the weaker cartridges, you might be getting twice the value, since you don't have to hit this thing all the time to get the desired effects. I have noticed that for some low quality carts, you have to hit it five times as much and you are getting way less of a good value. These are a great value, whether you get them on a deal or if you are getting them at a standard price – provided you are not getting them in an extremely overpriced dispensary like Pisos.
Concluding our Standard Oil Co cart review…
Overall there is nothing to complain about the Standard Oil Co cartridge. The only thing I would like to see is a live resin version. The oil is thick, it tastes good, it's strong and the effects last long. On top of that for the Sativa, it's extremely energetic and you don't feel you have to hit it all the time.
Have you tried Standard Oil carts? Let us know in the comments or on our forum.